Mike's Watch Resolutions For 2023 — A Year Of Quiet Consumption?
Rolling into the new year with no big plans whatsoever
I have to admit that I'm not a big fan of New Year's resolutions. Aside from watch collecting, I'm a fairly moderate and healthy person, so I see little reason to make sweeping changes. That being said, it is fun to look at the year ahead and think about what may occur. So, I'll do my best to come up with some watch resolutions.
This year is a weird one because I'm entering it with very few expectations or concrete desires. I feel "full" if that makes any sense. This is a popular time of year for people to declutter or minimalize after a month of gluttony. The difference is that I've felt this way for months. That feeling translated into a couple of different behaviors during 2022 — less buying and wearing fewer pieces for longer periods of time. Does this mean I'm losing interest in watches? Not at all, but it does make coming up with watch resolutions a bit more challenging.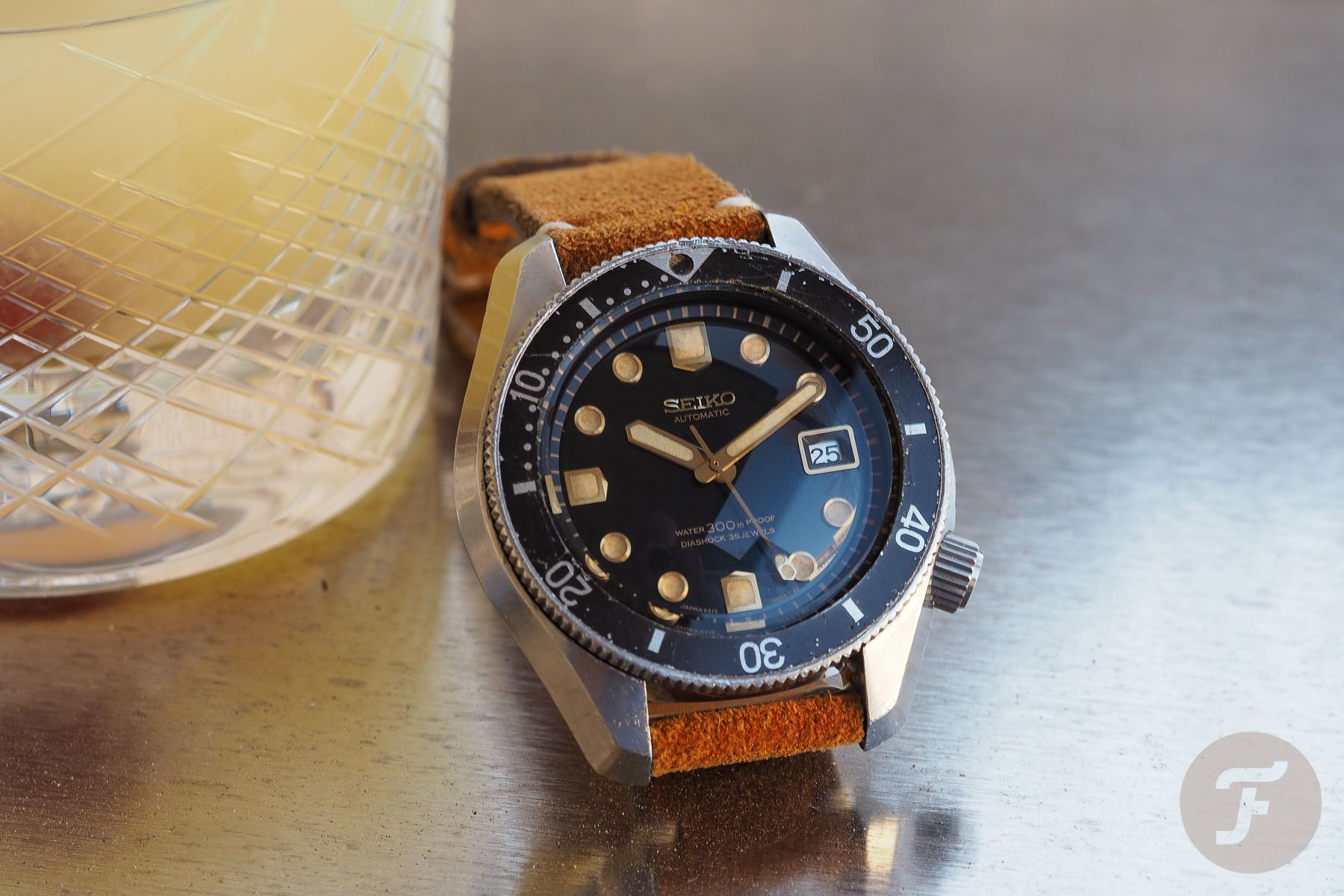 Watch resolutions — Entering 2023 with few plans
Unlike in the past when I had insane urges to add something to my collection, my desires are now far off or latent. I admire from afar namely because my wants have become more expensive. The other reason for my relative passivity is that I'm now truly asking myself whether I'd truly wear whatever watch is on my mind or if I already have something that fills its place. These days, I really try to envision the honeymoon period and whether it will last or simply fizzle. When it comes to questioning whether I have a duplicate watch function-wise, the answer is almost always "yes." This has caused me to back off on newly produced watches because I am always drawn to the same styles — divers, field watches, etc. With all of that pensiveness, my watch resolutions will remain quiet, but there are always watches I'd love to own.
The watches I'd love to own but almost certainly won't!
Yes, some of the watches on my list are so expensive that they won't happen, but I will keep looking and admiring them. Firstly, one of the few truly expensive modern watches that sticks in my mind is the Patek Philippe Calatrava 5196P. Oddly, it's not on the Patek site these days, so perhaps it has been discontinued. This 37mm dress watch has always stood out due to its applied Breguet numerals and clean looks. The problem with this watch (especially versus its gold counterparts) is the price. At roughly €35,000 used, this is a serious chunk of change. I'd love it as an object and an occasional companion, but it's tough to justify.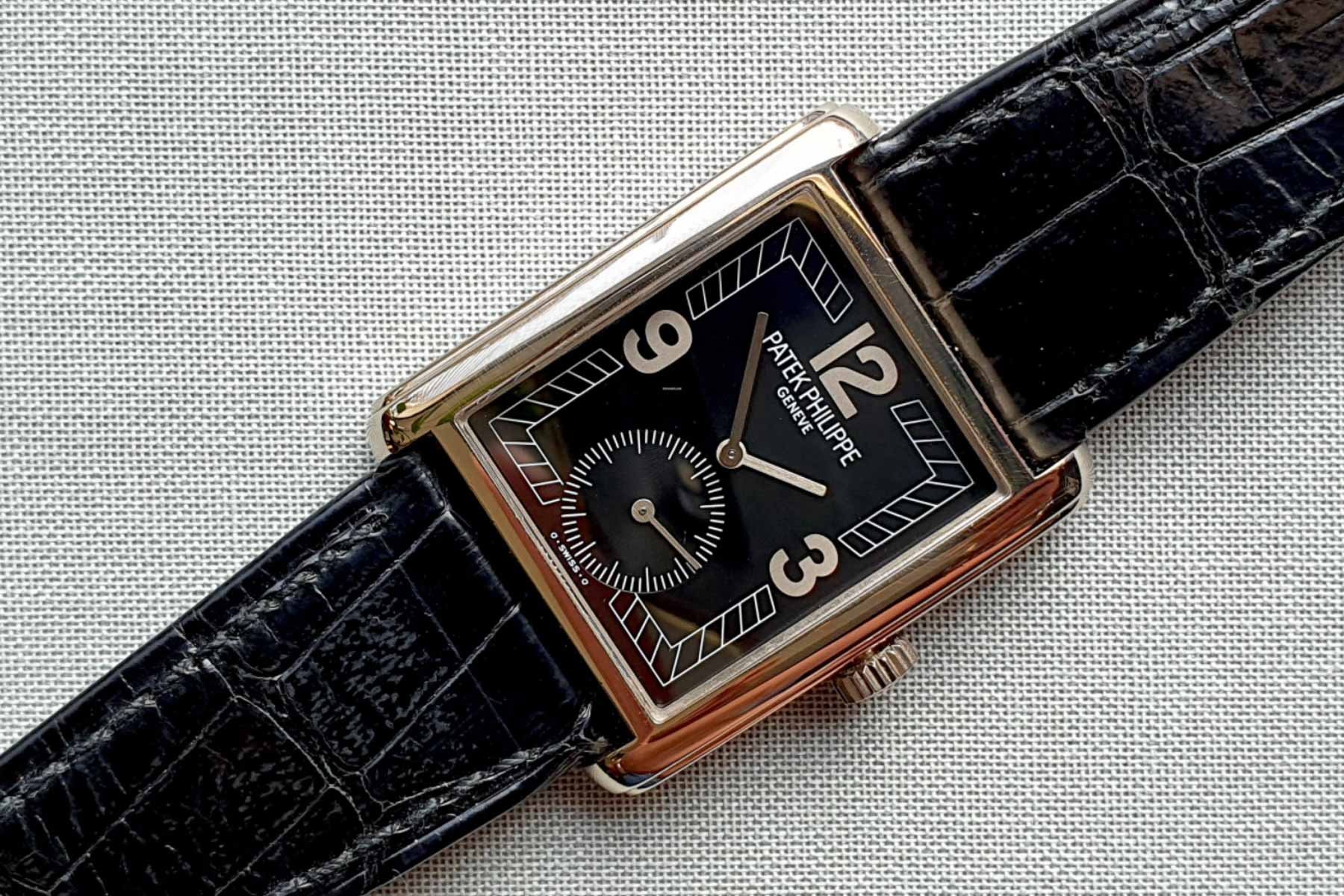 The Patek Philippe Gondolo 5014G
I promise my watch resolutions regarding potential additions won't all stay "on-brand." I say that because another watch that continues to haunt me is the Patek Philippe 5014G. This was a '90s model within the Gondolo line, and it's one that I still recall seeing in NYC at Tourneau. I fell in love with it then as a college student but, naturally, did not have the $10K to splash on such a luxury. I love the Art Deco styling and would happily wear one over a Cartier Tank. At 27.5mm × 35mm, these aren't large, but they are classy. Prices have risen to over €10,000, but I'll bet that 2023 will see them fall as the general market cools. This could be my kryptonite!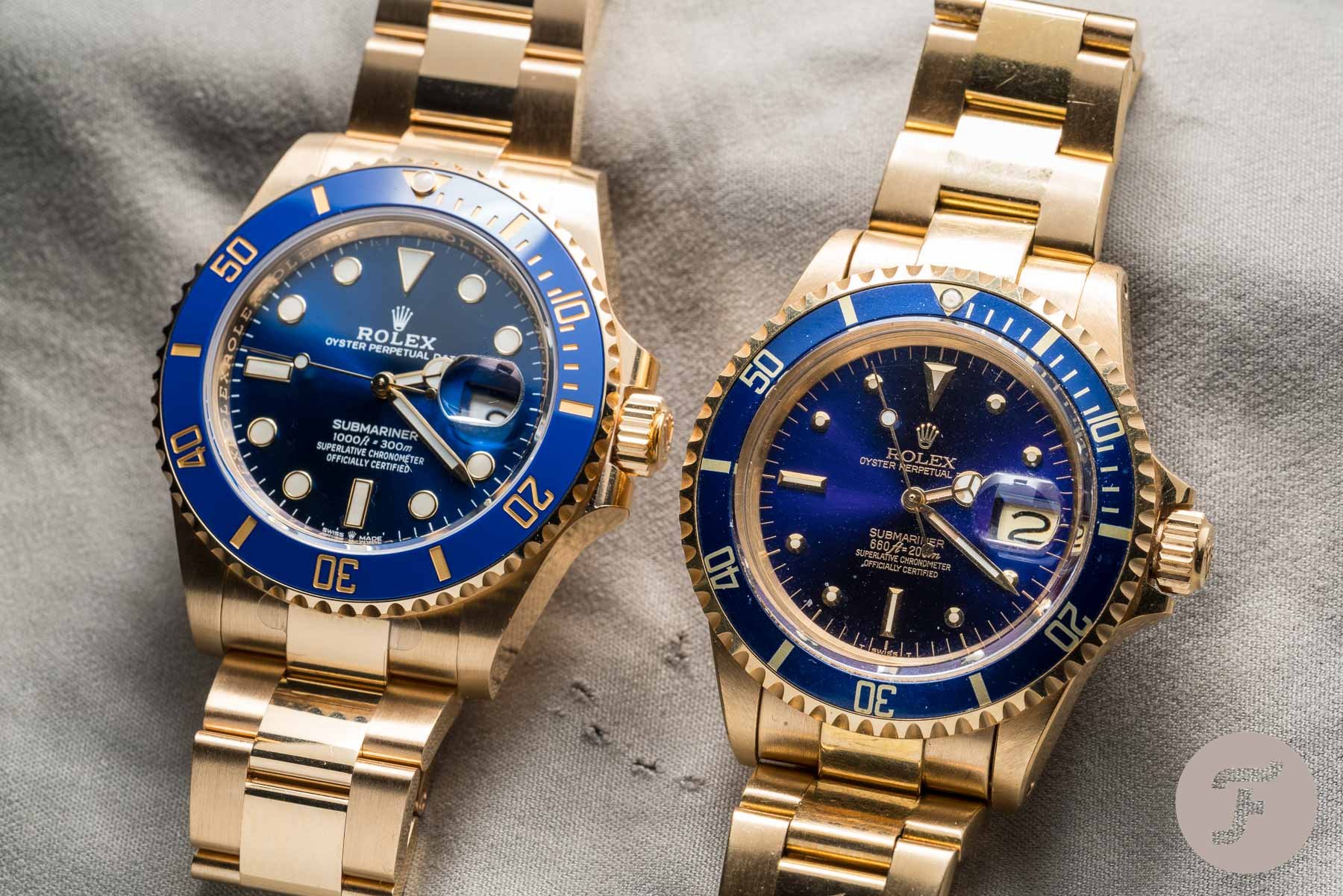 The Rolex Submariner 1680/8 in blue
Finally, I've been crowing about the Rolex Submariner 1680/8 in blue for so long that I should just stop with it! You can label this gold Sub as cheesy, flashy, or even ugly. For reasons I can't fathom, it's one of my favorite watches on the planet. Honestly, I'd be happy with a more recent blue-dialed gold Sub, but the original just sings to me. The acrylic crystal, nipple dial, and gold font are so lovely. Here again, the problem with these pieces is the price. It feels like gold Rolex was the black sheep of the collecting world up until about 5–7 years ago, but things have changed drastically since that time. Prices are all over the map, but €60,000 seems like the floor these days. Yikes!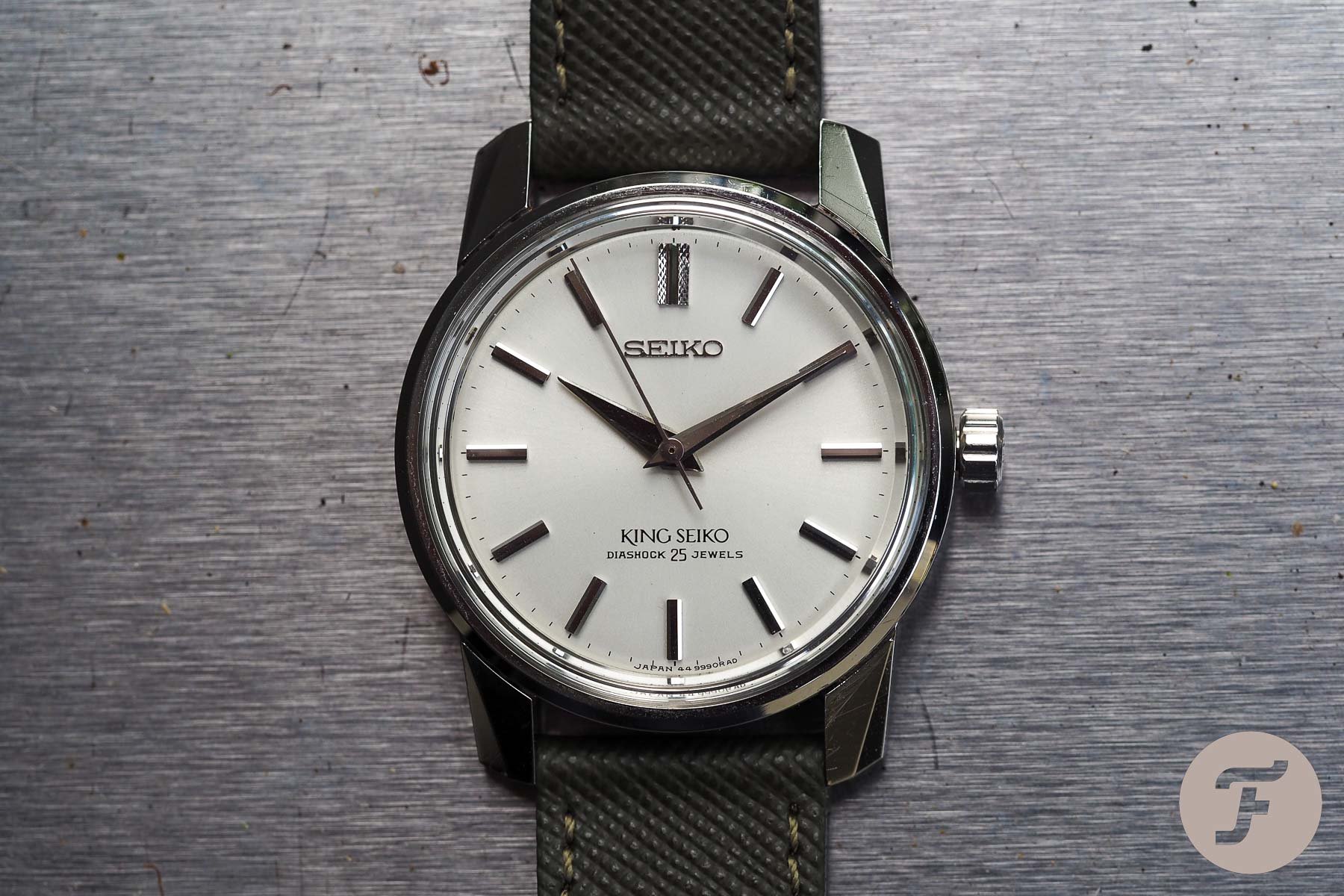 Watch resolutions that I will keep
When it comes to watch resolutions that I can keep, we simply have to travel to Japan. I will continue trawling my favorite auction sites to unearth more vintage Japanese gems. This is fun because I'm still in the discovery phase of finding new-old pieces from Seiko, Citizen, and Orient. In 2022, I finally decided to shore up my collection of vintage King and Grand Seiko. I made good progress, but there are a few pieces that I will hunt.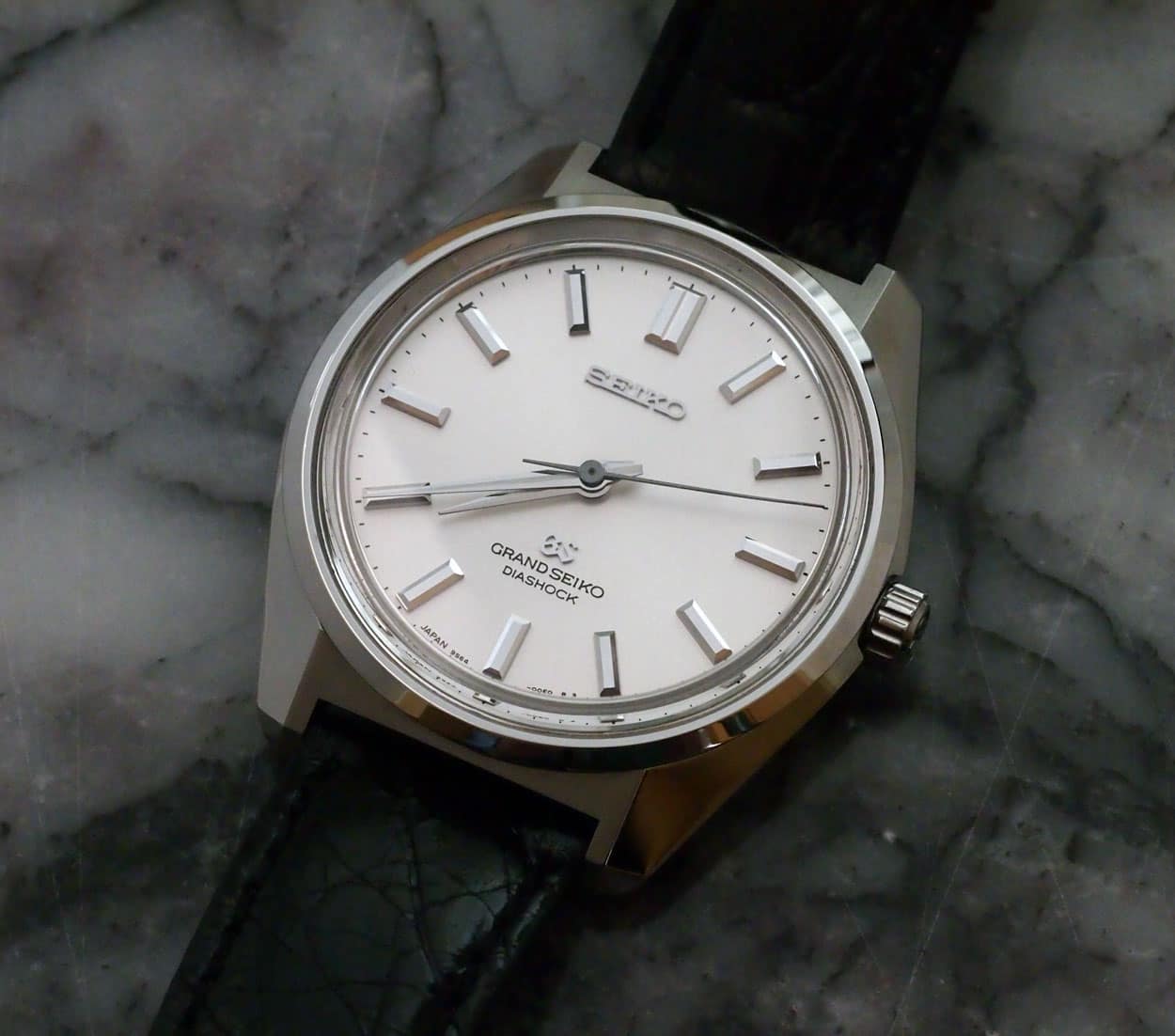 The 44GS
The watch above is the limited-edition Grand Seiko SBGW047 that I wrote up almost eight years ago! It's a stunner, and I love wearing it on formal occasions, but I'd really like to add an original model from 1967. Physically, the watch would look the same, but there's something about the hunt for a classic example. A glance at the photo shows a lot of case edges. This makes finding a great specimen truly challenging because so many have been polished. On top of that, the dials are often stained, or the medallion on the case back is damaged. It will be a fun goal, and it should be doable during 2023.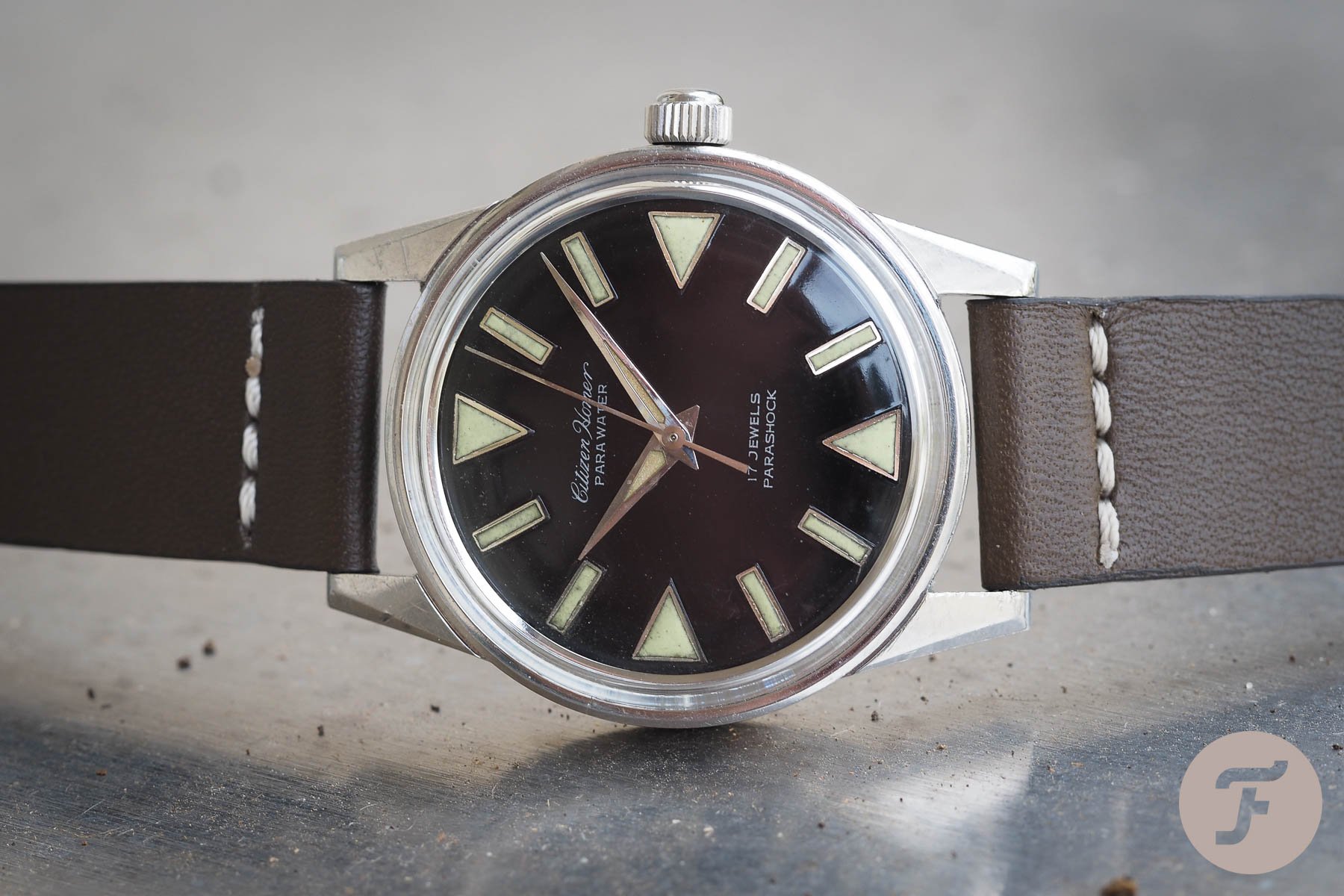 Writing more about vintage Japanese watches and other topics
I didn't write a whole lot during 2022. It was a crazy year, and while I don't expect 2023 to be any less hectic, I will do my best to dedicate time to writing. So, chalk that up as one of my watch resolutions. There is still a lot to cover on vintage Japanese watches, and while I'm not sure I can offer a ton of scholarship on pieces that have very little written history, I enjoy showing them here on Fratello. Giving a bit of space to some truly excellent, unheralded watches is good fun! Of course, Balazs and I will aim to bring you our weekly episode of Fratello On Air, and we look forward to more brand discussions while not sidestepping the controversial topics.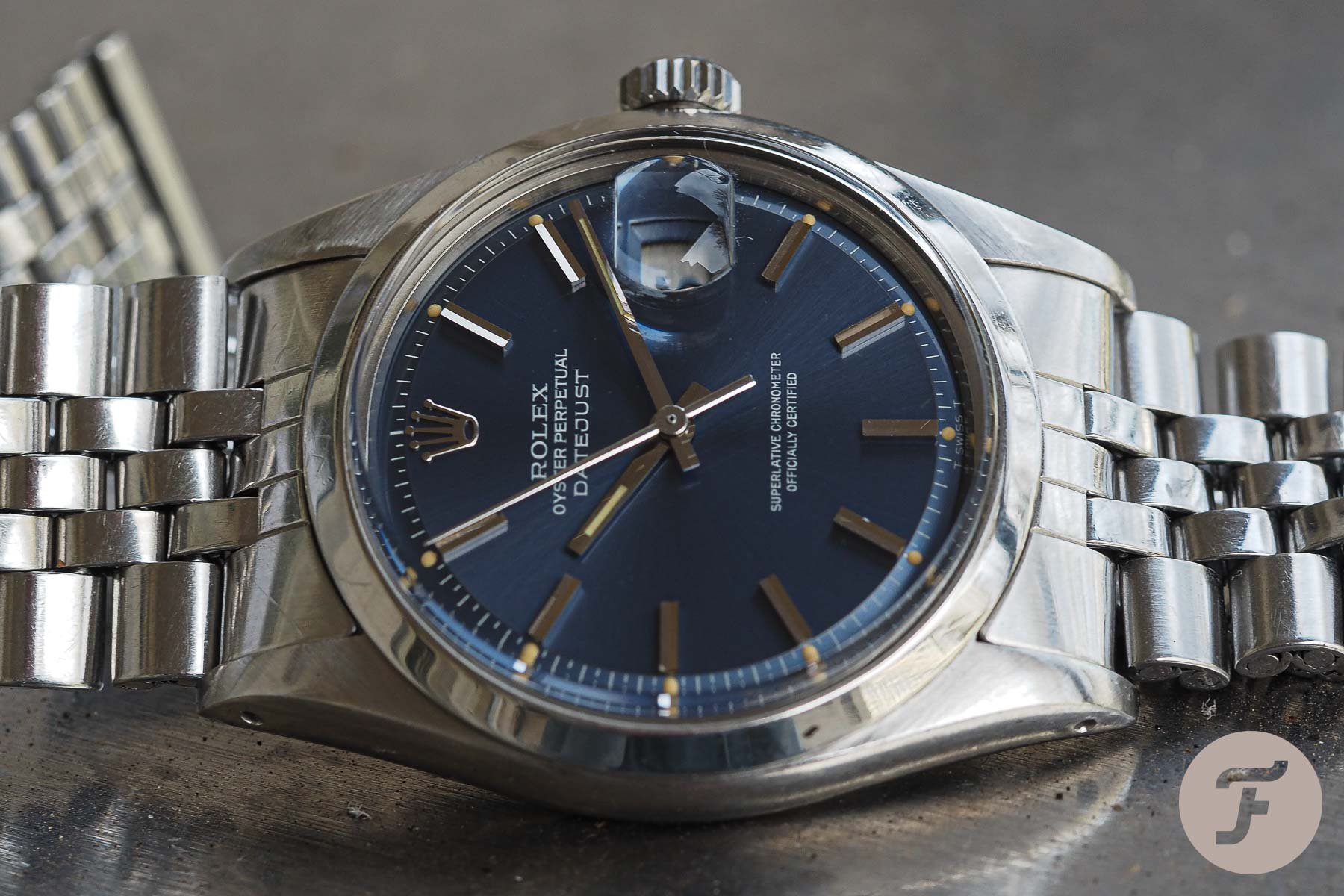 Real watch resolutions — Enjoying what I have
I think many of us are rolling into the new year with the resolution to enjoy what we have. I hark back to my prior comment about "decluttering," and taking stock in one's current holdings is a good way to start down that path. I've collected a lot of watches over the past decade, and while each has a "story" or a place in my collection, I need to think more about what I truly enjoy owning these days. We all change or mature as collectors, and I was guilty, like so many others, of buying quickly and frequently. I had general themes at times, but I typically saw something that looked good and went after it. So, will I sell some pieces? I'm not sure as it's simply not in my nature, but it's at least a distinct possibility.
Like many, I have gravitated back toward the standards. I like my comfy Rolex models (the Datejust 1600 above is a great example), Speedmasters, Heuers, Seiko, and vintage Breitling pieces. Yes, there are peripheral pieces that will always stay (i.e. a Polerouter), but I've really become a creature of habit. So, in the end, expect a quieter 2023 from me in terms of acquisitions but hopefully not in written form.