Buying Watches On-Line: Pros and Cons
Are you buying watches on-line or rather do it the old school way? Just over a month ago, I visited the Dubai Watch Week (here's my report) and one of the panel discussions was about e-commerce. The title was "E-commerce – Perfect storm or the silver lining". At first, I could not believe that this is still topic of discussion in 2017. Already in 2000 this was the topic of a panel discussion during the BaselWorld show, where our editor Gerard was actually one of the speakers (click here). Now, the sad thing is, that we are still having the same discussion 17 years later. The good thing is, that a lot of brands adapted to the world of on-line business. A lot of smaller brands (Linde Werdelin for example) paved the way to the big (group) brands, and sold their watches already directly to end-consumers over a decade ago. Some brands will likely not sell on-line anytime soon, think of A. Lange & Söhne or Patek Philippe. But also Rolex might remain a brand to be only (officially) found in boutiques. Now, there's some retailers that of course also offer watches on-line, but a number of brands (including Rolex) do not allow their watches to be offered.
Buying Watches On-Line
For those who are interested, I included the video of the Dubai Watch Week at the end of this article, which has a number of industry professionals on stage talking about doing e-commerce. However, this is from the perspective of the watch brands (and an auction house) not from the end-consumer. But it does give some interesting insights how some brands (still) think about doing business on-line. Some adopt it out of necessity, some still don't have a clue how to properly embed it.
So, now from the end-consumer perspective, I thought it would be interesting to touch this topic once more. We still get a lot of messages in our Fratello mail box from people that are not entirely comfortable buying watches on-line. For vintage and pre-owned, that can be understood, as this does require some specific knowledge and especially trust. For new watches, it really boils down to two important aspects: availability and price.
Availability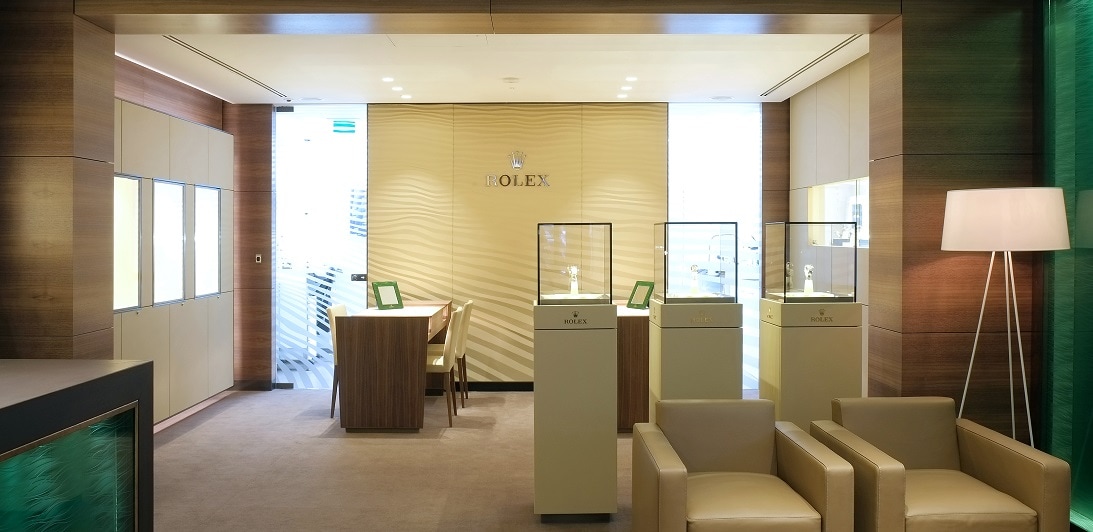 In a small country like The Netherlands, where I am located, it is fairly easy to drive around. You can reach any big city in The Netherlands (wherever you are located in this country) within an hour drive. This is very different from the United States for example, where you can probably drive for 2.5 hours without seeing any city at all. You could say there are two types of availability here: 1) large countries where it is simply impossible to access a retailer or boutique within driving distance and 2) small countries where the supply of watches is very limited. Some brands are not available for example, and from some brands, they just get a few pieces delivered at all, especially concerning limited edition pieces. Here is where on-line sales can help you, the end consumer, to purchase the watch you want. Without a) having to drive or travel for ages to do the purchase and b) having to deal with the fact that the watch you want is simply not available.
To be honest with you, the experience – if done right – of buying a watch in a boutique or at a retailer is certainly a plus for me. But the lack of availability has been quite disappointing in the past, and not all boutique experiences are really positive either. Sure, if you have done your homework, chances are quite big that you know more about the specific watch you want to buy than the sales person, but I've come across a couple of boutiques and retailers where the treatment was just awful in general.
Besides brands offering their watches directly, like Linde Werdelin, Sinn, NOMOS, Omega (US only for now) and Seiko (not all countries) for example, some brands also allow their retailers to sell on-line or started using portals like Mr Porter or – since recently – Hodinkee. Whatever way you choose, always make sure you are aware whether you buy from an authorized dealer or a grey dealer. More about this difference later.
Price
Let's not fool each other here. Price is decisive on your purchase. Brands do not want to hear about this, yet it is the reason for people to go to on-line market places such as Chrono24 and search for the best priced Rolex, Omega, IWC or whatever brand. Most of the time, if you search for the best buy, you will end up finding offers from so-called grey dealers. A grey dealer is not something illegal, or selling fake watches (what some brands still want to make you believe). Before we discuss grey dealers a bit more in depth, you have to understand that a large part of the risk of selling watches is at the retailer.
A large part of the retail price is staying with the retailer (30-40% of the list price in most cases), but these retailers also have a lot of costs. A physical shop (rent) and personnel are probably the two most costly aspects, besides having to invest in watches. The risk is with them, because when they do not sell the watches they bought from the brands, they will have a huge amount of money sitting on the shelves that they cannot invest in the next year, to buy the new collections from brands. Brands do not buy their watches back from dealers when they remain unsold in the displays. So what happens? In order to make it worthwhile, they offload the watches to watch dealers who operate with websites only or offer them on websites like Chrono24 for example. Because of this, you will find a number of non-popular watches with high discounts being offered on-line. Slow-movers, as brands refer to these watches themselves. So how come authorized dealers buy all these watches during the shows in Geneva and Basel when they are going to be stuck with many of them at the end of the year. Well, some brands still want dealers to purchase entire collections. It is not cherry picking with most brands, they also need to write-down a couple of slow-movers for example.
Now, a (grey) dealer that purchases the left-overs or slow-movers from authorized dealers will only help the authorized dealer to move these watches if he (or she) can also purchase a couple of more interesting watches which he can use to draw attention to his (online) shop. That said, who's to blame in the end for these constructions? Certainly not the end-consumer, who just uses Google to find the best price for a certain watch. Is it the fault of eBay or Chrono24? Not really, these are merely a platform offering watches, be it pre-owned and vintage or brand new (both authorized and non-authorized). The rise of the internet in the last 20 years surely made everything very transparent, so a 'best price' is just a few clicks away instead of before, when you had to bargain at your local (authorized) dealer for the best price (and hoped you got a good price). It is very annoying for boutiques and retailers for sure, when people come in telling the sales person that he or she saw the same watch with xx% off on the internet. Here's where the traditional boutique or retailer needs a good solution, to make up for that difference. Whether it is organizing special events for his clients or trips to manufacturers with their clients, or throw in an additional strap or something, instead of matching the discount a grey dealer gives.
That said, price remains to be an important aspect when buying a watch, but so is service. What happens if you purchase the watch of your dreams at a non-official dealer and something is wrong with it. Worst case scenario is that your warranty card isn't properly filled in or the grey dealer makes you rely on the willingness of an authorized dealer in case of any issues. This is not the case all the time, some (grey) dealers are very helpful and willing to deal with a faulty watch or repair. But spending a bit more with a boutique or authorized dealer won't make you having to worry about this, at all.
The reduction of dealerships, opening more brand boutiques and offering watches directly on-line (or via Mr Porter, Hodinkee, official retailers etc.) surely will help to decrease the grey market a bit. Will retailers disappear? Certainly not, but my guess is that brands will become more careful selecting certain dealers for their brand in order to be sure that watches do not disappear via the backdoor. On the other hand, some brands might need to re-evaluate their ordering and stocking process so retailers can rely on a healthy partnership as well.
The Risk: The Seller
Whether it is a pre-owned (including vintage) or a new watch, the main risk when buying on-line is the seller. If it is an official dealer or directly from a brand, you can be sure you will receive the watch and that everything is like it should be. When you buy on-line from a grey dealer or a dealer in pre-owned watches, you are basically depending on their honesty. I've purchased many watches, both from official dealers but also bought my share of pre-owned watches on-line, sometimes from parties I had never heard of before. That didn't always go well, I have to admit, but nothing that could not be solved in the end. Make sure you trust the seller, there should be enough feedback on sellers in forums for example. Some websites, like eBay (Paypal) and Chrono24 do offer buyer's protection. At the latter website, you can used their 'Trusted Checkout' to make a safe purchase, where the seller has to deliver the watch before he will receive his money. But besides receiving your watch (and not a brick or pile of magazines in a box), you also need to take care that the watch is what you expected it to be. In all reasonability of course. Don't expect a vintage or pre-owned watches to be new, even when it is described as good, as these watches simply aren't new. Manage your expectations, but in a way that you are and can be satisfied with it. Some on-line sellers also offer the possibility to make an appointment to see and hold the watch in the flesh, a method I've done many times. I noticed a watch for sale on-line, made the reservation but in the end I picked it up in their office or shop. This way, you tackled part of the 'availability' and perhaps 'price' part, but you also have the security of checking the watch before making the final transaction. If traveling is not an option, for whatever reason, always ask for the return policy of an on-line dealer and their warranty clause.
Do your home work and remember, if a deal is too good to be true, it probably is. However, sometimes you do need to take some risk to make an interesting purchase. Always make sure there is a healthy balance between emotion and rationality though, it will prevent you from big disappointments.
In the end, you – the consumer – decide what your sense of luxury and comfort is. If you prefer buying watches on-line, that should be your choice and way of doing business. If you feel more comfortable going to a physical shop, don't buy on-line. Don't let someone else dictate you what luxury is.
To give you some personal numbers. Last year I purchased six new watches, 3 on-line and 3 in person. I also purchased two pre-owned watches, 1 on-line (Chrono24) and 1 in person. I sold three watches, 1 on-line and 2 in person.
Please let us know what you prefer, buying watches on-line or in a physical shop. You can leave your answer or share your experience in the comments below.