Camp Is The Latest Retro Trend — What Makes A Watch From The 1980s Cool?
The rise of awkward watches I thought were dead and buried
It started with a joke. Well, that's what I thought it was, a joke. But RJ was serious. He already expressed his love for the Ferrari Testarossa from the Micheal Mann TV series Miami Vice, which ran from 1984 to 1990. And then he was zooming in on the Ebel Sport Classic Chronograph on the wrist of Don Johnson, who played Sonny Crocket. He expressed his love more than once, and it was inevitable that he would eventually buy that watch. He did. And now he wears that steel and gold chronograph from 1986 with great pride. RJ's move inspired other Fratelli as well. Before I knew it, the Fratello group chat filled up with team members sharing picks of two-tone Breitling Chronomat chronographs and what have you. There's no denying it: camp is the latest retro trend.
Retro comes in waves. Arguably, watches inspired and/or based on models from the 1950s and 1960s make for the biggest wave. That makes sense since that era is widely regarded as the golden age of watchmaking. The 1980s? Not so much. The Swiss watch industry was struggling back then, with battery-powered watches trying to exterminate mechanical ones. If you ask me, the mechanical watches of those days look a bit insecure. They reflect the not-exactly timeless style and fashion of the '80s — do you remember power suits, neon leotards, and acid-washed denim? I'm sorry if you do.
Camp is the latest retro trend — Questionable watches from difficult times
Still, compared to today, the 1980s were good times. We tend to look at this era — in my case, high school years — through nostalgia-driven eyes. And doing that gives us a heavily filtered view of things. There's no other way to deal with all the neon colors or a plethora of watch designs that, in my humble opinion, never looked like they would stand the test of time. Apparently, though, I am very wrong.
Technically speaking, a watch from the 1980s is vintage because it's more than 30 years old. But don't you agree with me that vintage is more than a matter of time? "Vintage" also implies historical relevance, undisputed style, and technical significance. I asked myself what watches from the 1980s are iconic, and the answer was Casio G-Shock and Swatch. Yes, two kinds of quartz watches — one that almost destroyed the Swiss watch industry and one that saved it.
The mechanical watches from the era struggled to get noticed and suffered from a functional history. The mechanical timepieces of the 1980s were not yet positioned as emotional luxury items that celebrated traditional craftsmanship, and that showed. To stay relevant and attractive, corners were cut to keep the price down. What you got was often questionable quality and also designs that looked, well, a bit spasmodic — a bit campy.
Embracing camp
What is "camp" anyway? In 1964, Susan Sontag wrote Notes on "Camp" and codified the term. In that essay, she described it as a style and sensibility that expresses irony and subversion of mainstream society through a deliberate, gaudy aesthetic. Camp's characteristics, according to Sontag, are "artifice, frivolity, naïve middle-class pretentiousness, and shocking excess." The 1970s college edition of Webster's New World Dictionary defined camp as "banality, mediocrity, artifice, [and] ostentation … so extreme as to amuse or have a perversely sophisticated appeal." And for those interested in the origins of the word, camp could very well be derived from the French se camper. And one of the meanings of se camper is to pose in an exaggerated fashion.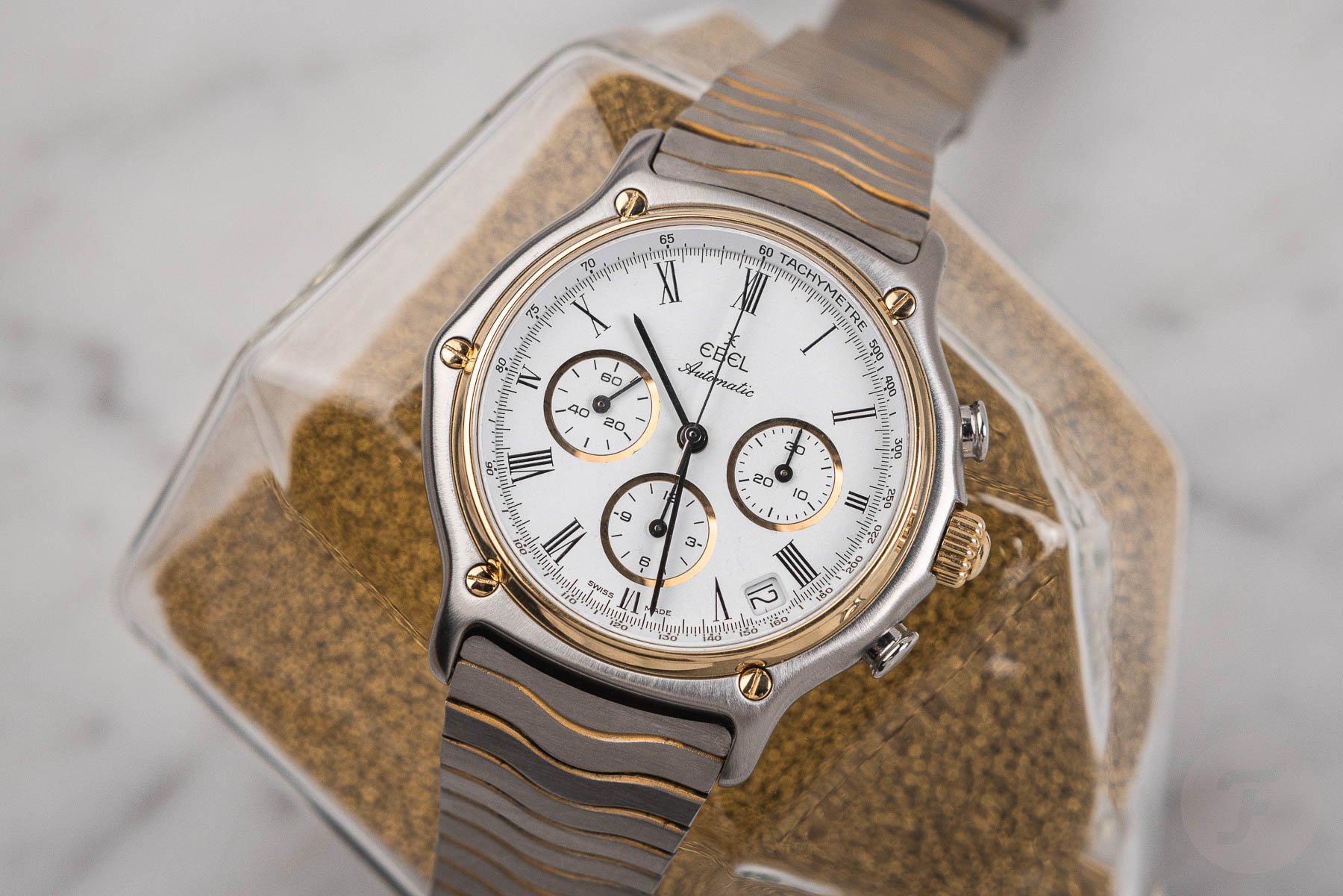 Enter the Ebel Sport Classic Chronograph
That 1986 Ebel Sport Classic Chronograph in steel and gold does strike a pose. The watch is not that exaggerated, but you have to imagine it matched with an oversized white linen suit with the sleeves of the jacket rolled up, a pink Henley shirt, and espadrilles. That's RJ's Casual Friday look. No, it isn't, but he does rock that Ebel with a lot of confidence and clearly visible joy — you can expect an in-depth love story/article on this watch from him very soon.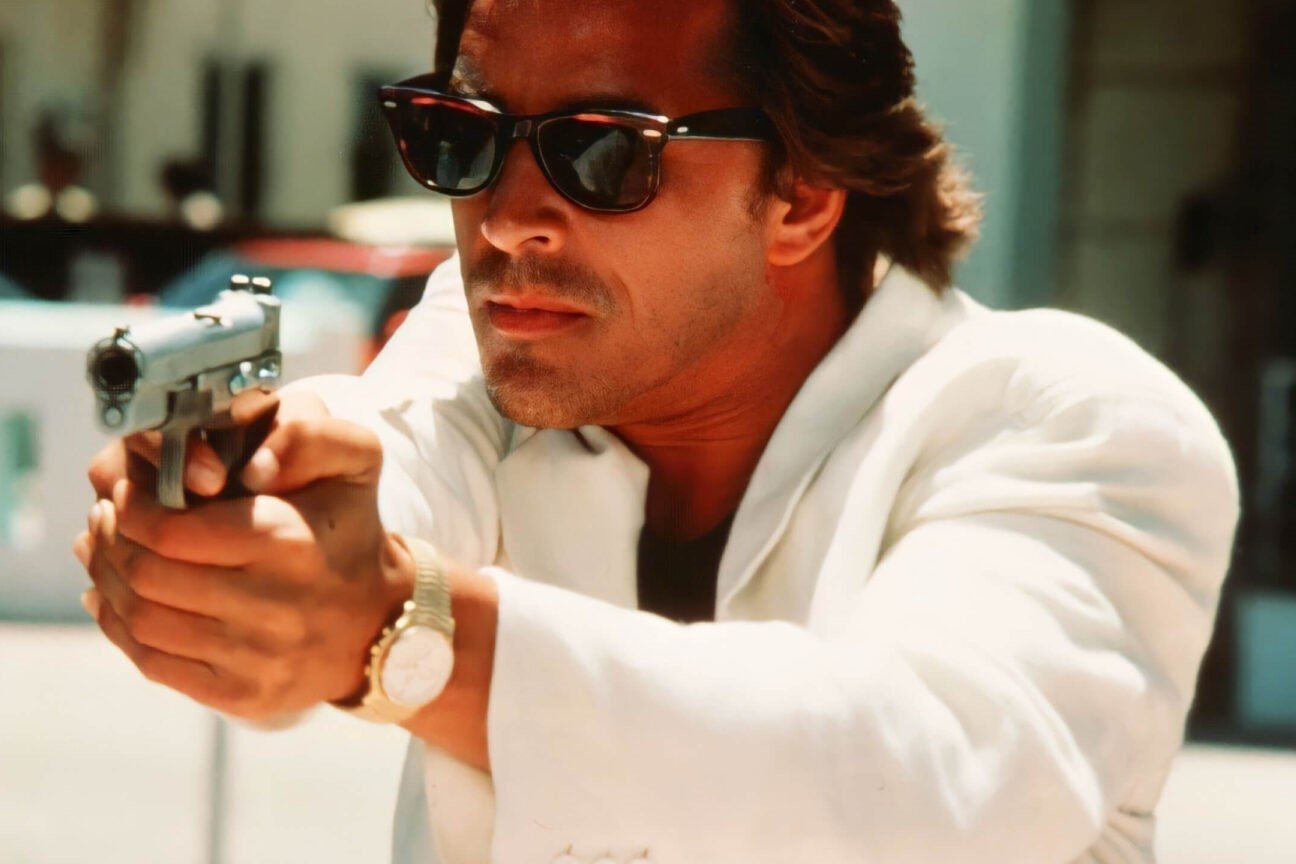 Just like RJ, I have fond memories of Miami Vice, and yes, back in the '80s, I wore pastel-colored Henley shirts because of Sonny Crocket. But the watches of that era simply intrigue me. They don't make me desire them. In my opinion, a lot of watches from that era look lost. But RJ, a bunch of Fratelli, and I bet lots of watch fans who were in high school or university throughout the '80s regard watches from that era as just what they're looking for.
Schlager Mittwoch
Camp is fun. Most Wednesday afternoons, RJ takes over the music playing in the office and German schlager songs preferably from artists from the 1980s. Wikipedia says that schlager music "… is generally a catchy instrumental accompaniment to vocal pieces of pop music with simple, happy-go-lucky, and often sentimental lyrics." I couldn't have described it better myself. Yes, one or two songs are fun because I think most songs — NOT the ones by Udo Jürgens — are absolutely not my taste. I see it as campy fun. But what if you don't think schlagers are just fun? What if, to your ears, schlager music is the best in the world?
In that case, you might want to match your taste in music with a 1980s Omega Constellation "Manhattan." Or how about a gold Pasha de Cartier with a removable grille over the dial? But a TAG Heuer S/el would also work, especially the version worn by Ayrton Senna. That's the two-tone quartz model with a brown leather strap. But a three-hand version with a bracelet made of the very characteristic, organically shaped, and very shiny links also looks a tad campy.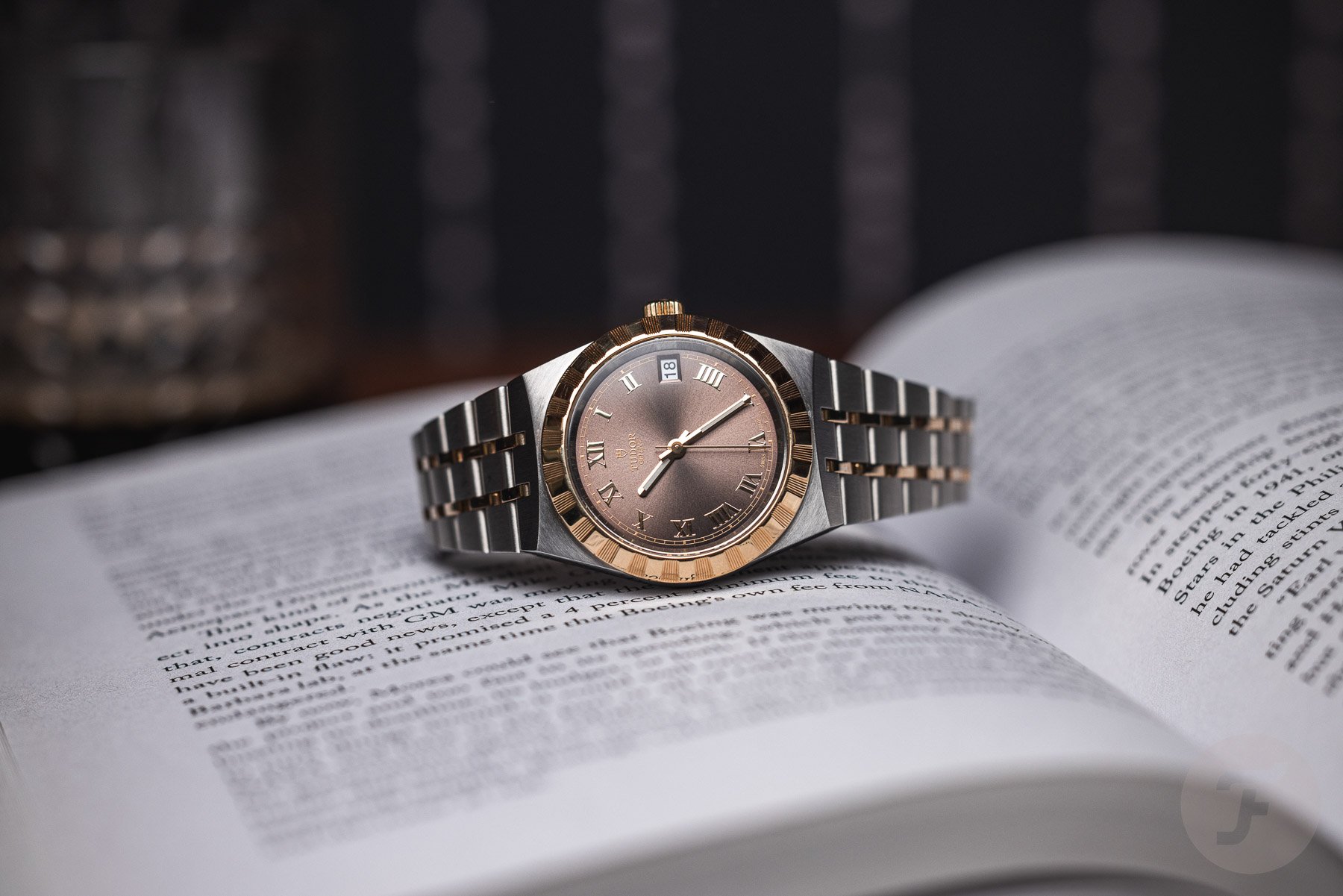 Camp is in the eye of the beholder
Camp makes me smile. I can enjoy it, and I think it's fun — up to a point, that is. But would I buy a campy watch with a serious price tag? That is most definitely a bridge too far for me. Still, watch fans in their 40s and 50s can scratch their nostalgic itch by looking at pre-owned watches from their youth ­— I really can't bring myself to write "vintage" when it involves a watch from the 1980s. They can also buy watches that I consider camp brand-spanking new. You might not realize it, but modern camp is very real and among us. It is a trend, or even a style, that's embraced by the leading Swiss manufacturers of luxury watches.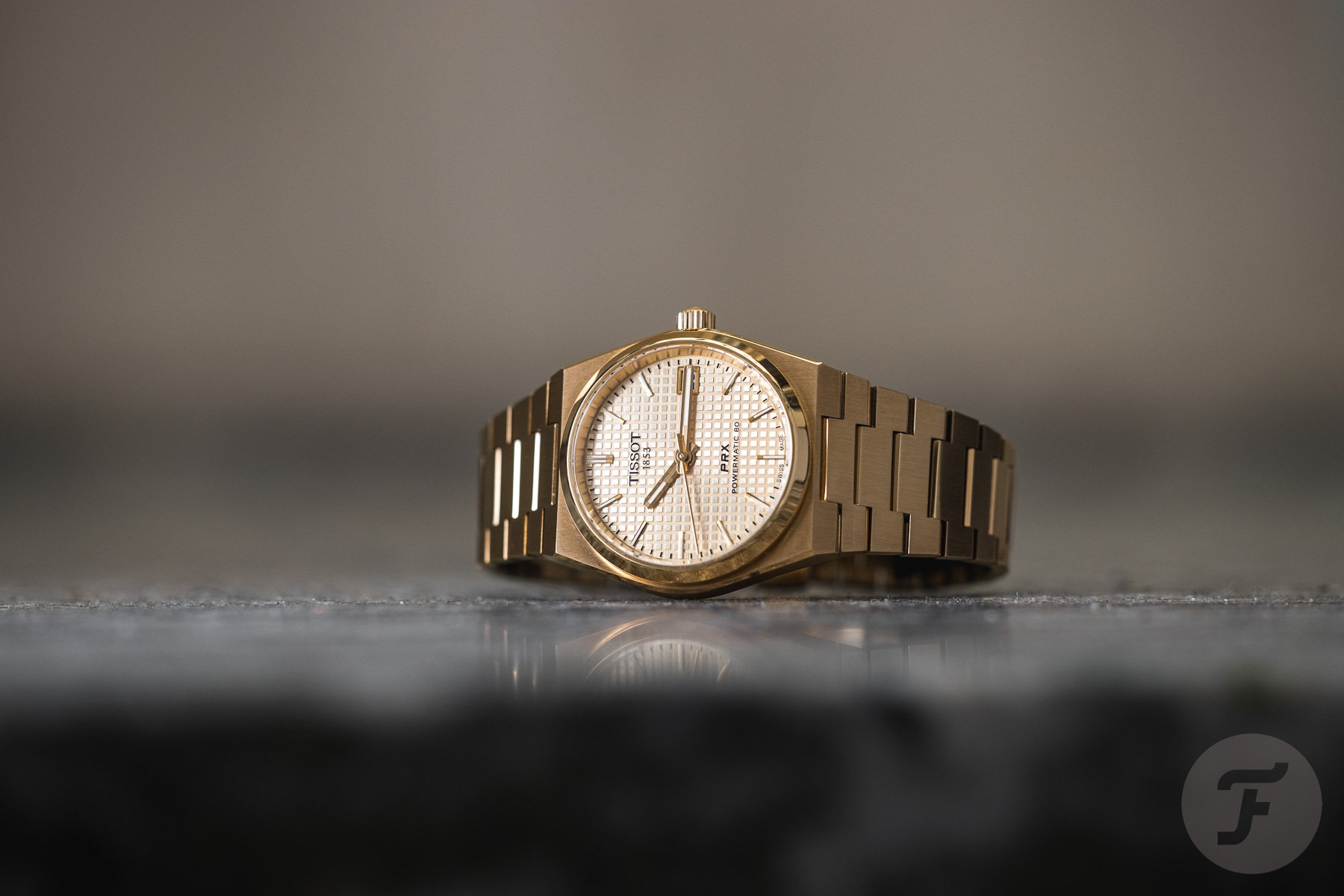 If you ask me, the 34mm Tudor Royal in steel and gold with a brown dial is 100% camp. I also consider the Tissot PRX Powermatic 80 35mm in gold PVD a camp watch. Not every steel and gold watch, in my opinion, is camp. The two-tone 36mm Rolex Explorer ref. 124273 is a bit odd but also still too instrumental and modest in its appearance to be considered camp. The 41mm Submariner Date in steel and gold with a blue dial, on the other hand, is a 2023 watch that is at least borderline camp.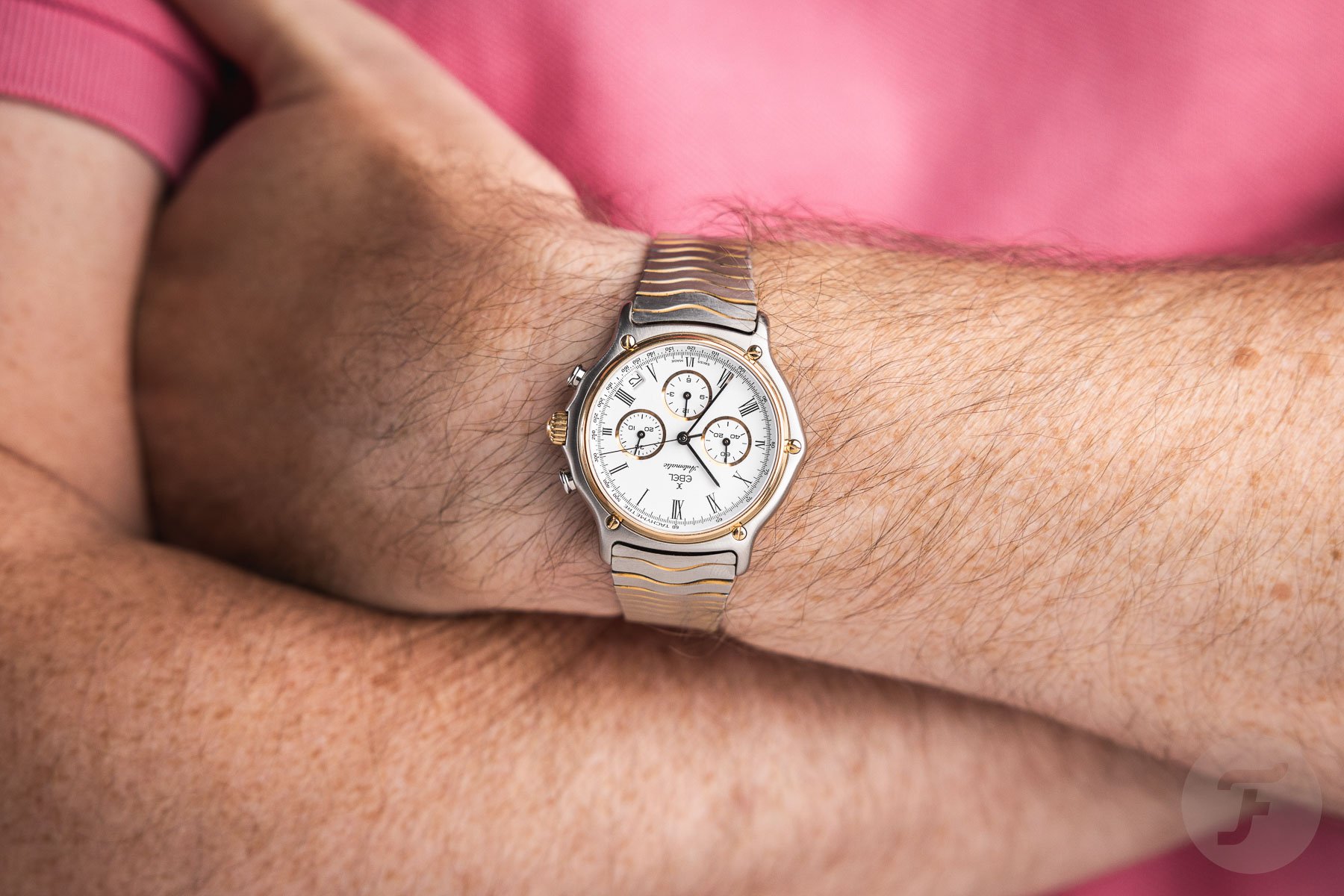 Camp is in the eye of the beholder, though. There's no watertight answer to what is and what isn't camp. And what I find excessive, even ghastly in some cases, is that some — I'm looking at you, RJ "Gold is Good" Broer — consider it exactly to their liking. But that's great. We need diversity when it comes to taste in watches. After all, a watch landscape filled with nothing but steel sports watches is as attractive to look at as a barren wasteland. Let me know how you feel about camp, if it appeals to you, and if you have something campy on your wish list in the comments.