Chopard Superfast Chrono Porsche 919 Black Edition
We are a very lucky group of guys as we get invitations to a variety of events organized by brands. Just recently our very own Bert published a report about his visit to the Passione Caracciola experience with IWC and now here is my report on a different yet somewhat similar event; the 24-hour race at Le Mans. If you are a petrol head, and I have to say I am a bit, it cannot get any better than Le Mans. You do not feel this until you are there though. That experience is something I have trouble to explain even though I feel that I have a good command of the English language. It's a two day circus filled with A-list celebrities, parties, fans from all over the world and, last but not least, cars, cars and some more cars. 260.000 visitors are flooding the streets and the circuit of the legendary race track to have a glimpse of this madness that is no doubt the crown jewel of the FIA World Endurance Championship. I have been fortunate enough to be invited among a small group of great colleagues from around the world. We witnessed the triumph of Porsche Team for the second time in a row after many years of unsuccessful competition. Invitation however did not come from Porsche but from one of their major partners, Chopard. Their new Superfast Chrono Porsche 919 Black Edition was released during the race and Fratello Watches was there to witness it.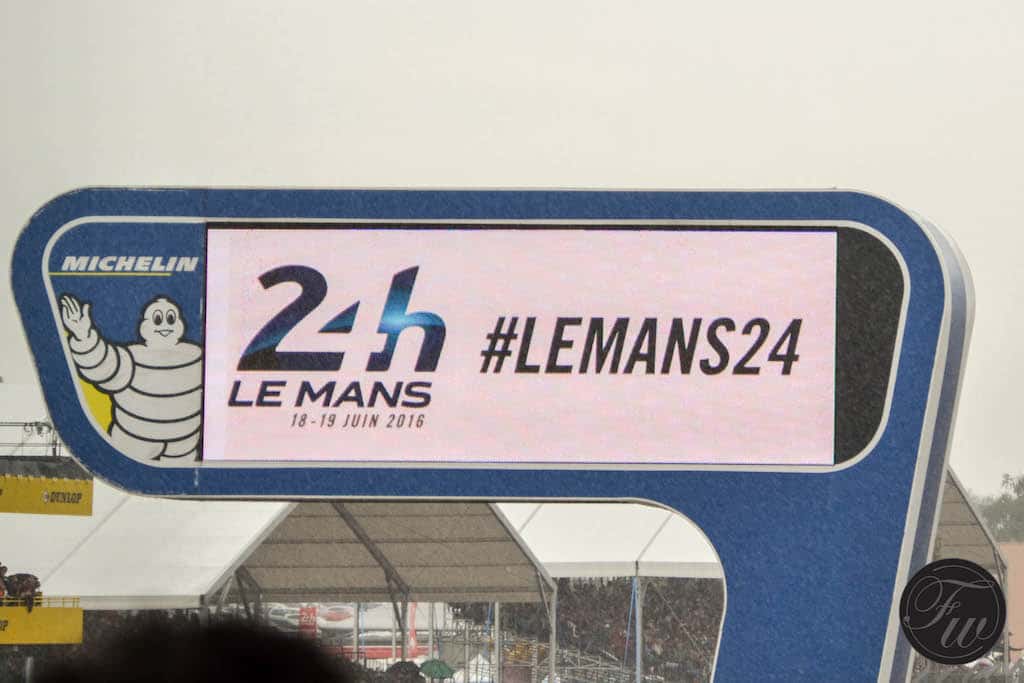 Last year we were also invited to the FIA-WEC 6 Hours of Nürburgring. That also was an amazing experience and we reported about it here. This year Chopard planned something special and since their partnership with Porsche is stronger than ever. They took a few of their customers as well as 7 international journalists on a two day Le Mans experience. We all arrived to Paris on a Friday afternoon where we were introduced to the partnership of the two brands and had a great dinner talking and getting to know each other as well as our hosts from Chopard. On Saturday morning we were taken to Le Mans and the craziness began.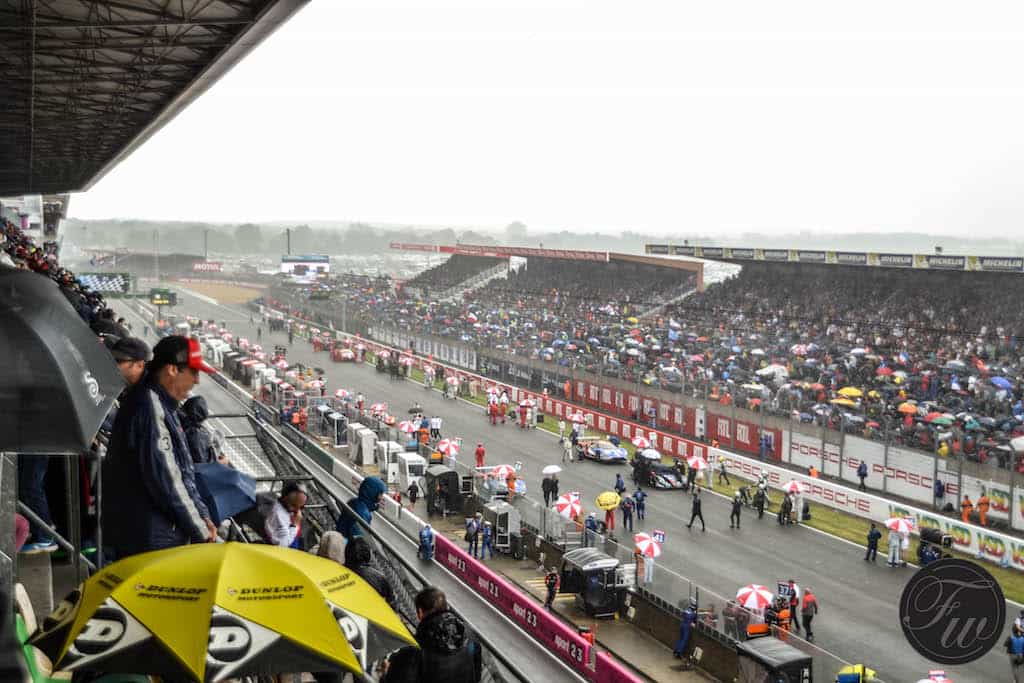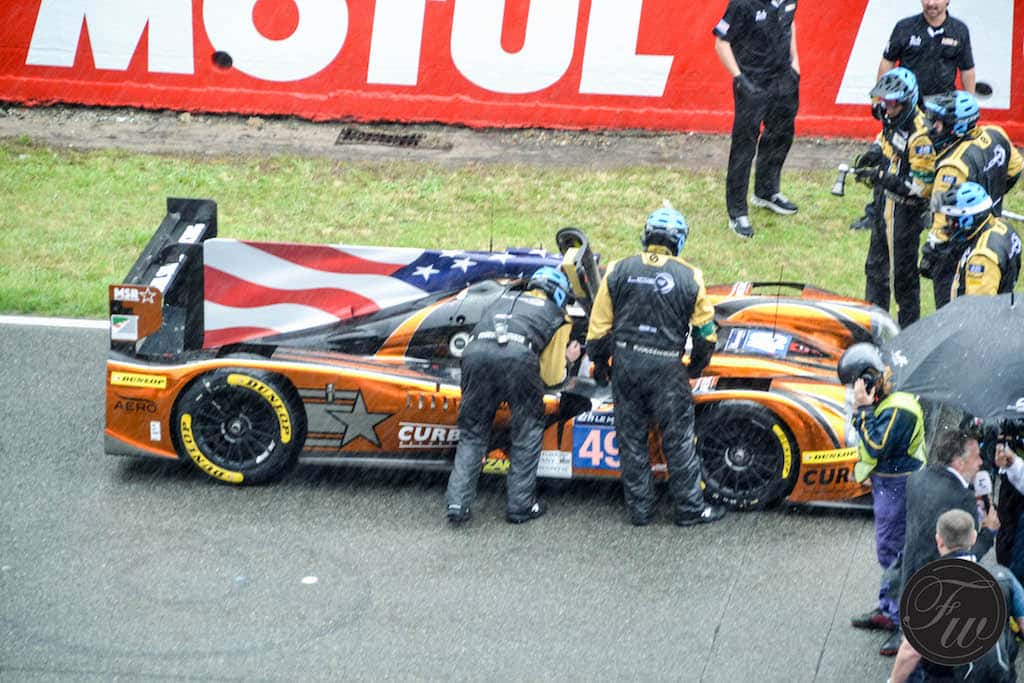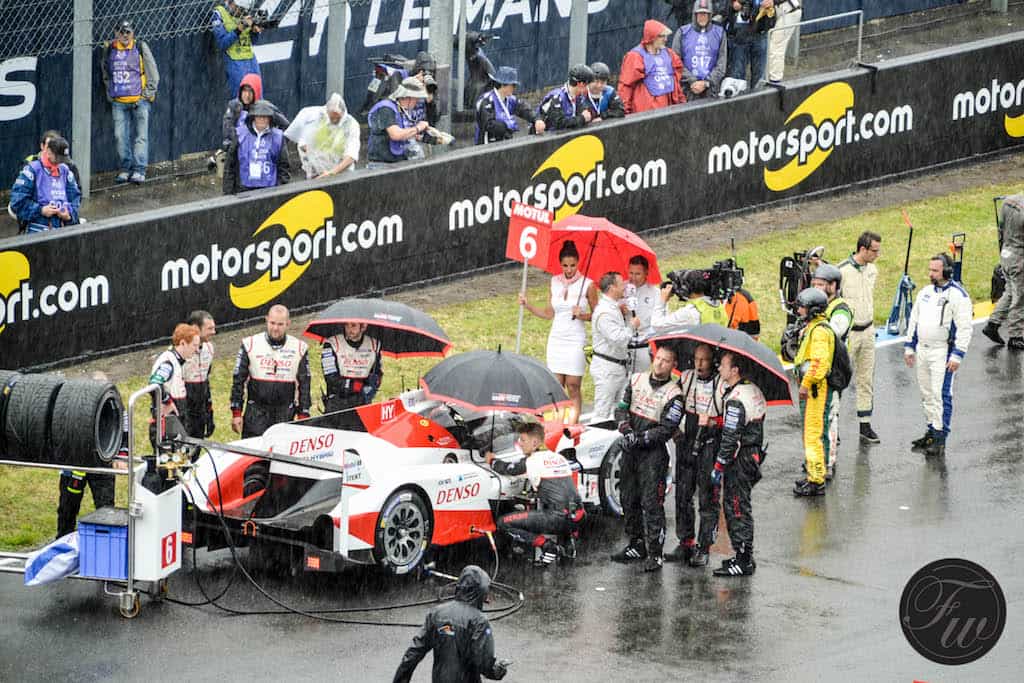 We went to the main tribune where we witnessed how the weather changed from cloudy to rainy, forcing all of the teams to switch tires in the last minutes before the race begins. The person who wave-started the race was none other than Brad Pitt but celebrities like Jason Statham (rooting for Porsche's big opponent Audi), Jackie Chan (supporting Chinese American racing team David Cheng Racing) or Keanu Reeves were also in attendance.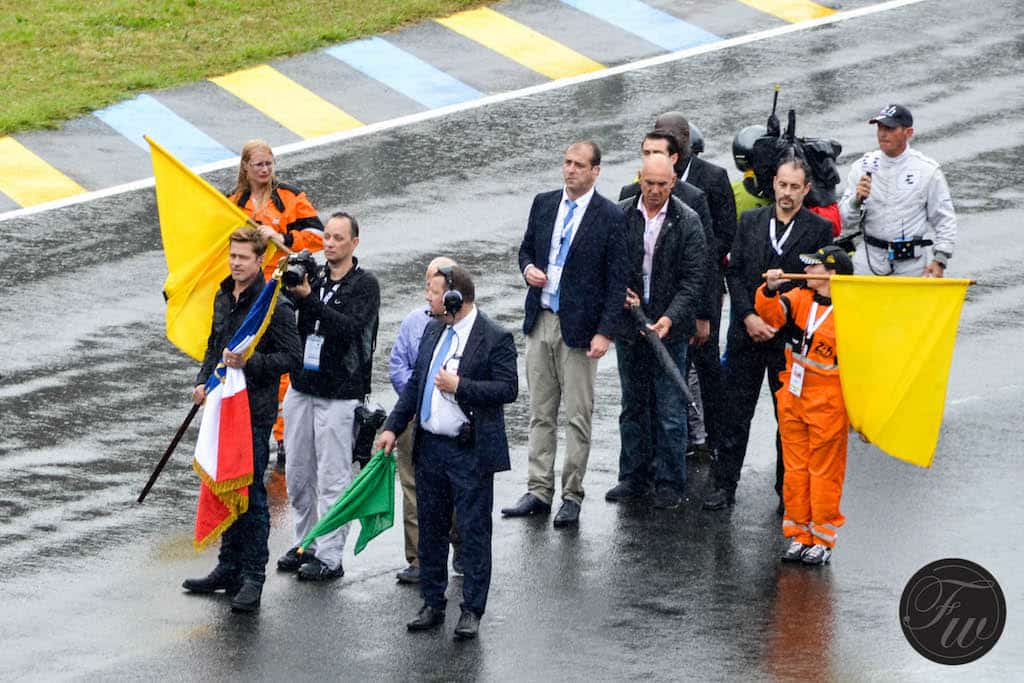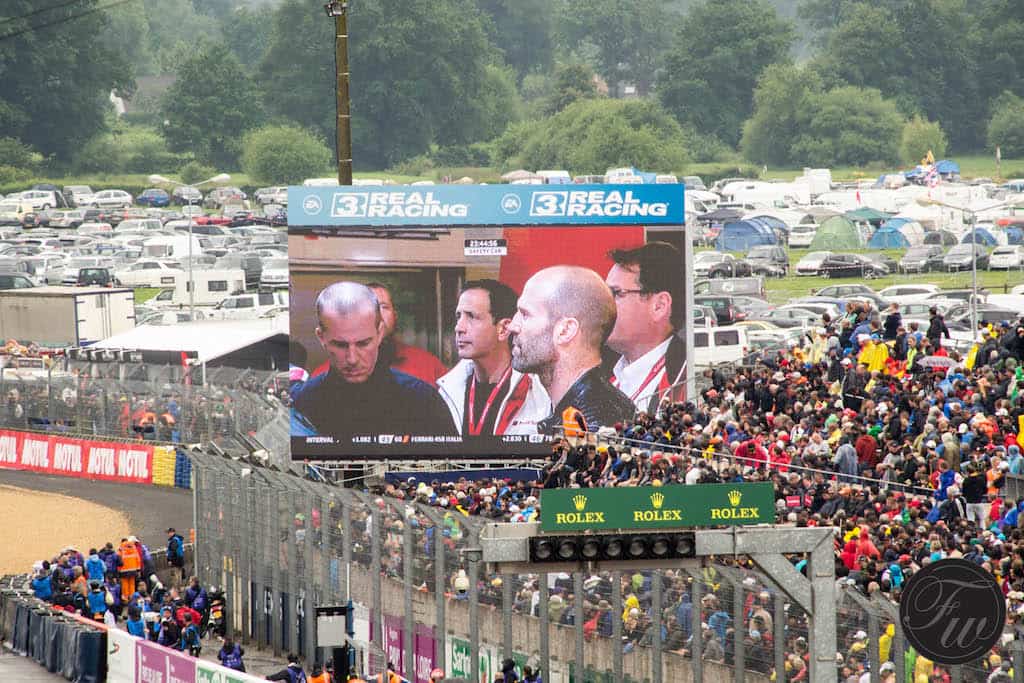 After the start we were shown around in the paddock as well as the fan area with hundreds of shops and thousands of people in attendance. We also took a short helicopter flight over the track to see the cars from bird view and then we were escorted back to the Porsche Hospitality Tent for the release of the new Chopard Superfast Chrono 919 Black Edition.
Let's talk a little bit about the reason we've been invited in the first place, the new Chopard Superfast Chrono 919 Black Edition. Ever since Porsche returned to the World Endurance Championship in 2014, Chopard has been by their side. It was only obvious that they will come out with a watch honoring their partnership. The first model they introduced last year was the Superfast Chrono Porsche 919 Edition.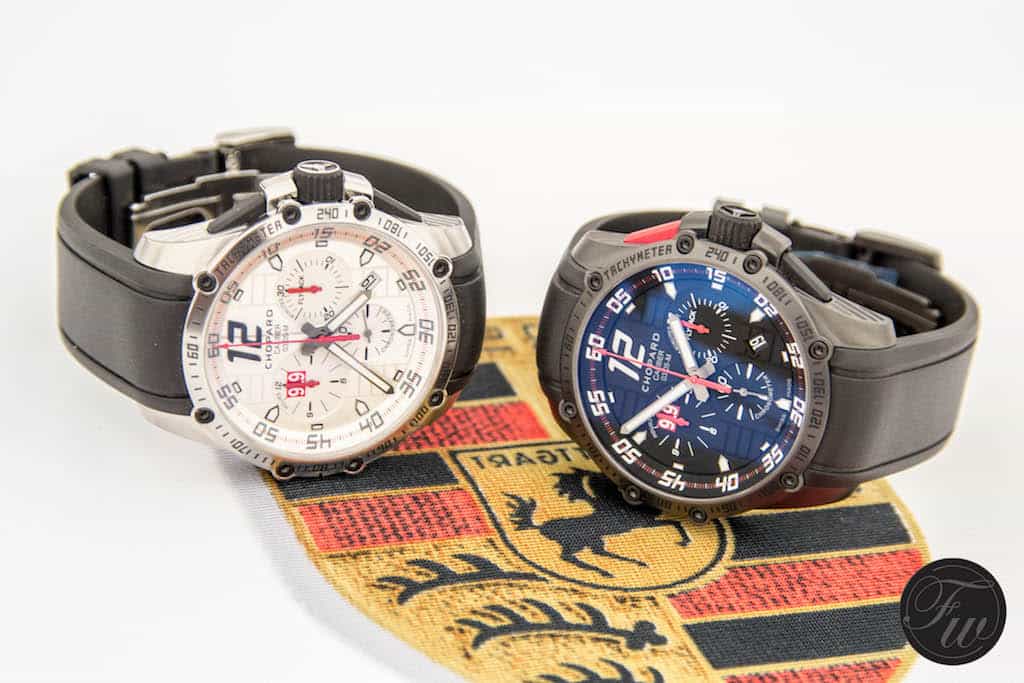 This new Black Edition is based on that model so the technical details are very similar. The Chopard Superfast Chrono is pretty large at 45mm in width and approximately 15mm in thickness. It has a water resistance of 100 meters and made of bead-blasted titanium covered in DLC (diamond like coating). The black of the case is an inspiration from the Porsche 919 Hybrid, which contrary to last year's white, is also black. The racing DNA is infused with the watch. The rubber covered crown with the shape of a steering wheel, the red and black rubber covered pushers inspired by the color-scheme of the car, the grilled sides of the case as well as the PVD-blackened steel screws on the bezel are all features Chopard took from Porsche as inspiration.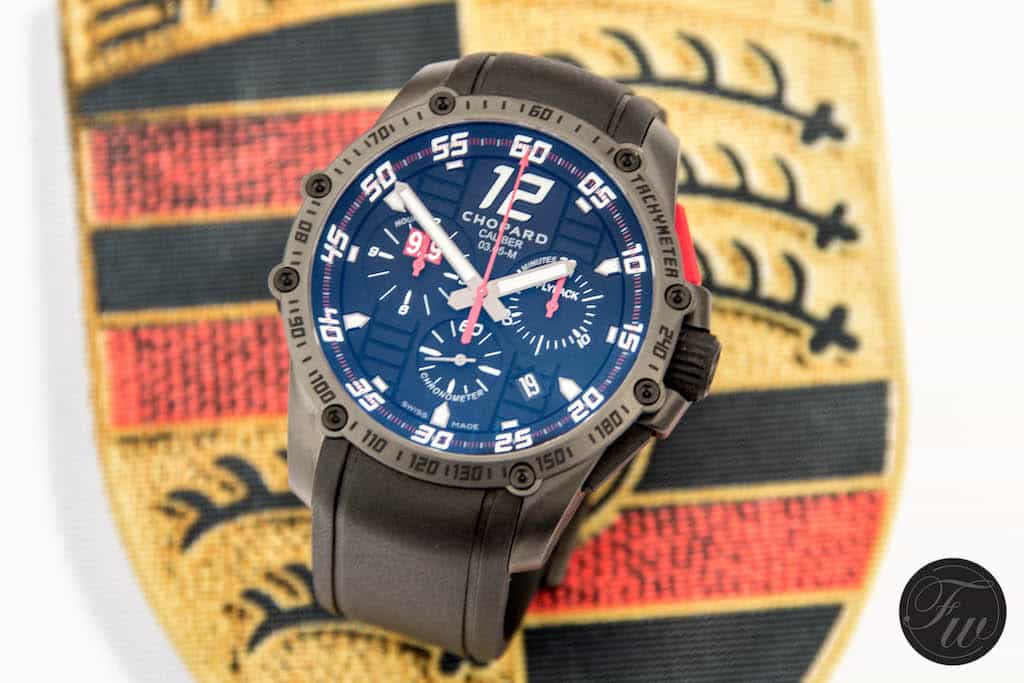 The sapphire display caseback gives us a great perspective of the heart of the Chopard Superfast Chrono Porsche 919 Black Edition.  It's Chopard's 03.05-M caliber, a 45-Jeweled, chronometer certified (COSC), flyback chronograph with 60 hours of power reserve and a date at 4 o'clock.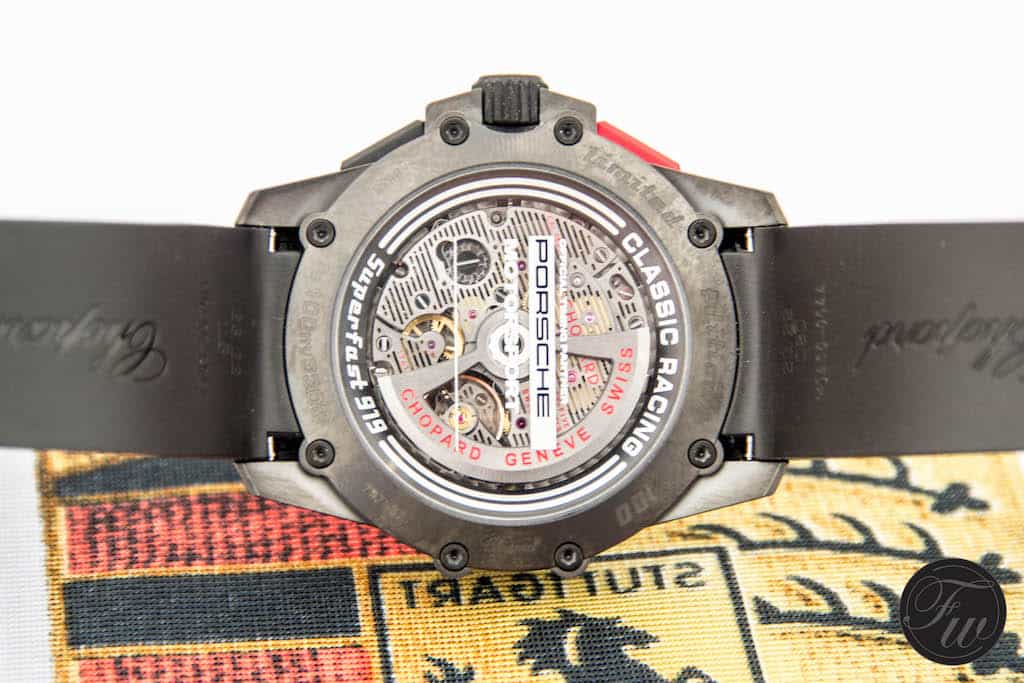 The dial looks a bit cluttered at first but once you get acquainted with the different features it's actually very easy to read thanks to the red second and chronograph hands. The entire dial is black, the chrono sub-dials are at 3-6 and 9 o'clock. The chronograph transfers are red and white, so is the minute track on the inner bezel.  The indexes as well as the hour and minute hands are covered with Super-LumiNova. The Porsche 919 logo can be seen at the 9 o'clock sub dial. The watch comes on a black rubber strap (with racing tire motif on it) with a folding clasp made of the same bead-blasted DLC coated titanium. The watch is limited to 100 pieces and will available through Chopard Boutiques exclusively. The price is around €12500.
One of the highlights of my trip was the talk we had with Jacky Ickx. You can say whatever you want about sponsored celebrities or friends of the brands (we wrote about that in detail here) as they tend to call them nowadays. Jacky is either a really great actor or a genuinely honest, friendly and open guy. I believe it's the second. No marketing chit-chat, no pushing the brand down on our throats but just a great conversation with a racing legend. We talked about the golden age of car racing, how he got involved with Chopard, what watch he wore back in his days of racing (sorry, no hidden sleeper money maker vintage chrono) and many more subjects. He was very kind and a true gentleman.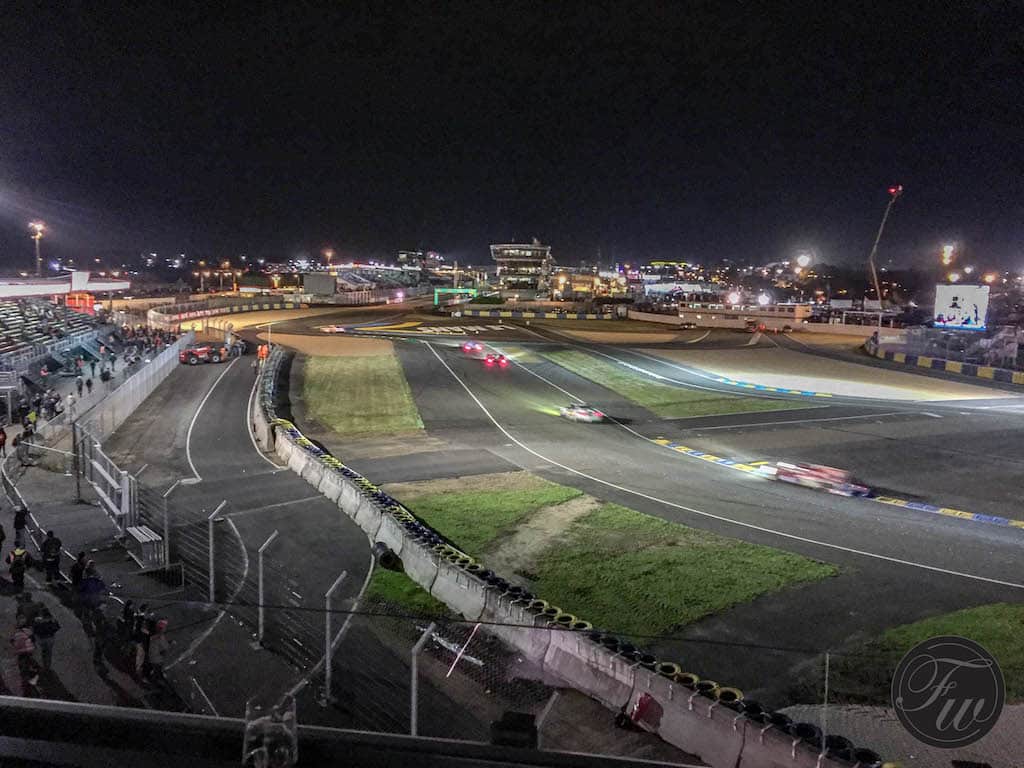 Afterwards we spent the night at a pop-up hotel for Porsche's guests, but we also went back to see the race during the night. That was something truly exceptional and guess who did we bump into! Brad Pitt and his crew. Next day, the events continued until around 2pm, this was an hour before the end of the race, at which point only one Porsche car was still near one of the top 3 positions. They were racing head to head with Toyota at this time. The drama came during the very last few laps when the Toyota started to slow down remarkably and even stopped before the finish line so Porsche could take over to win their 18th 24-hour race at Le Mans.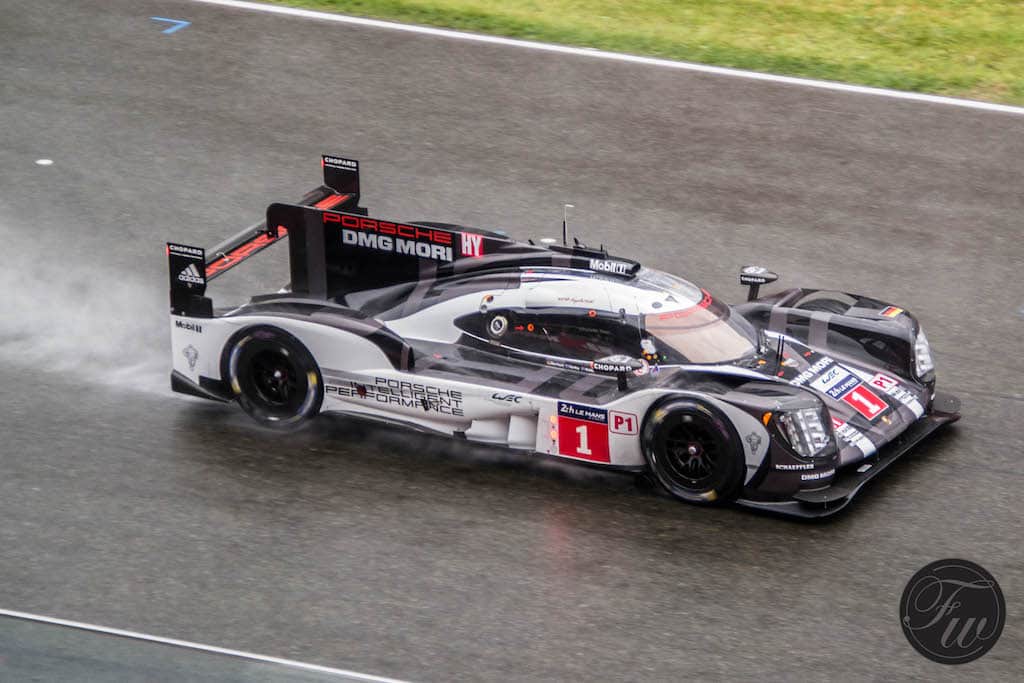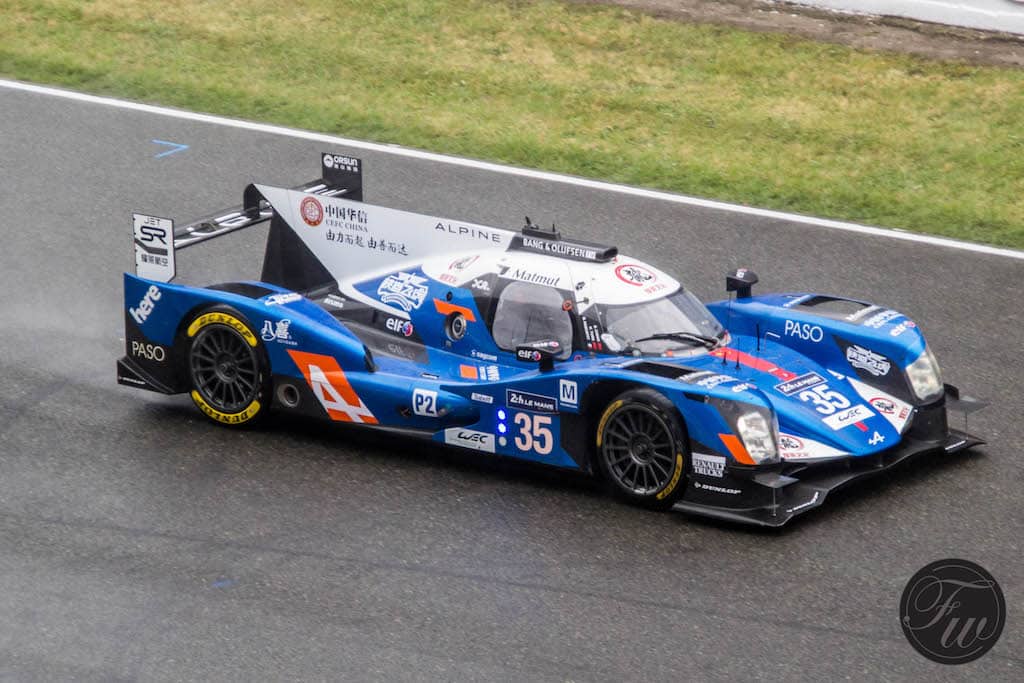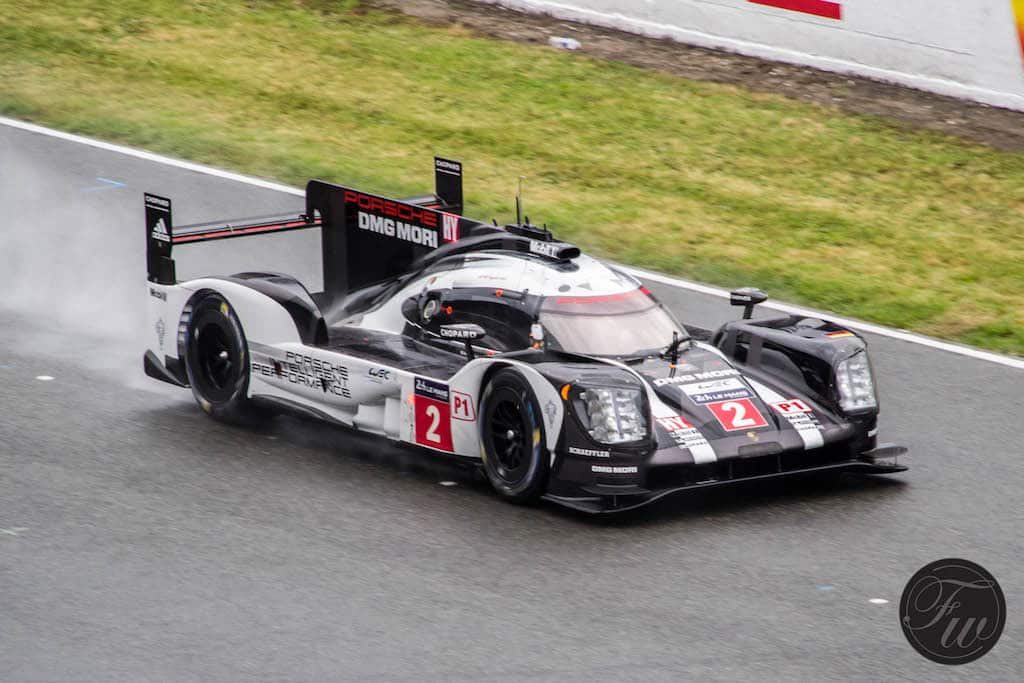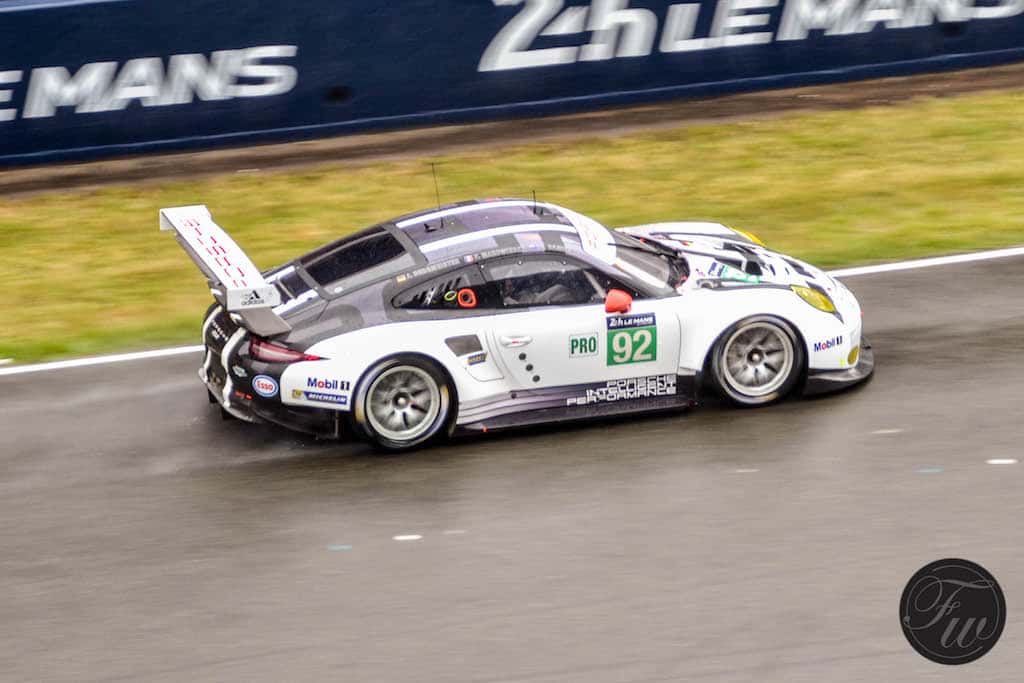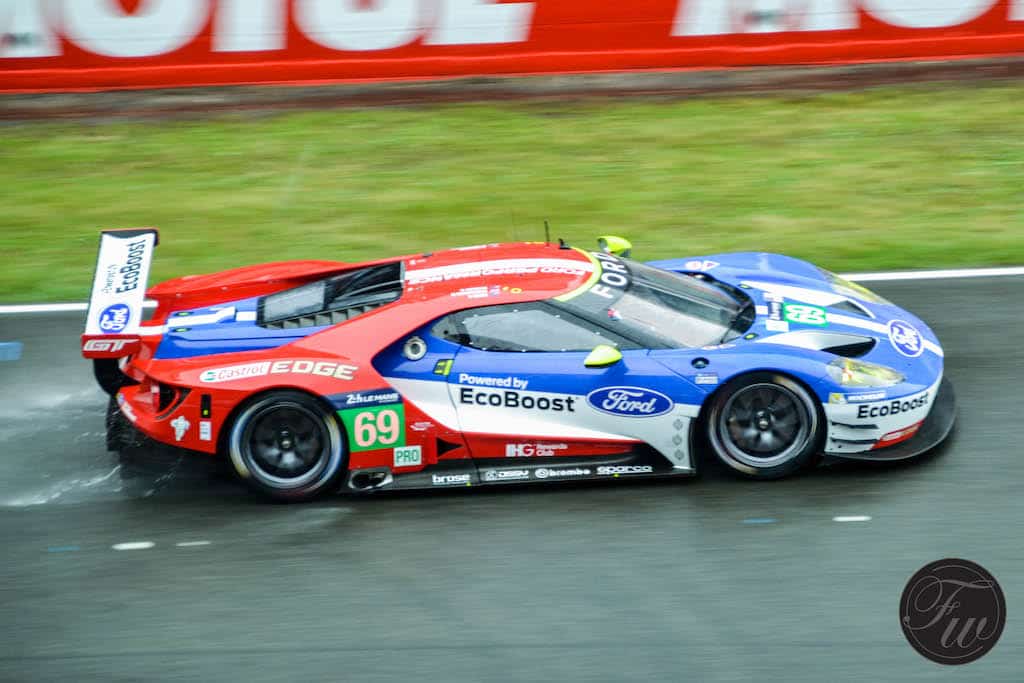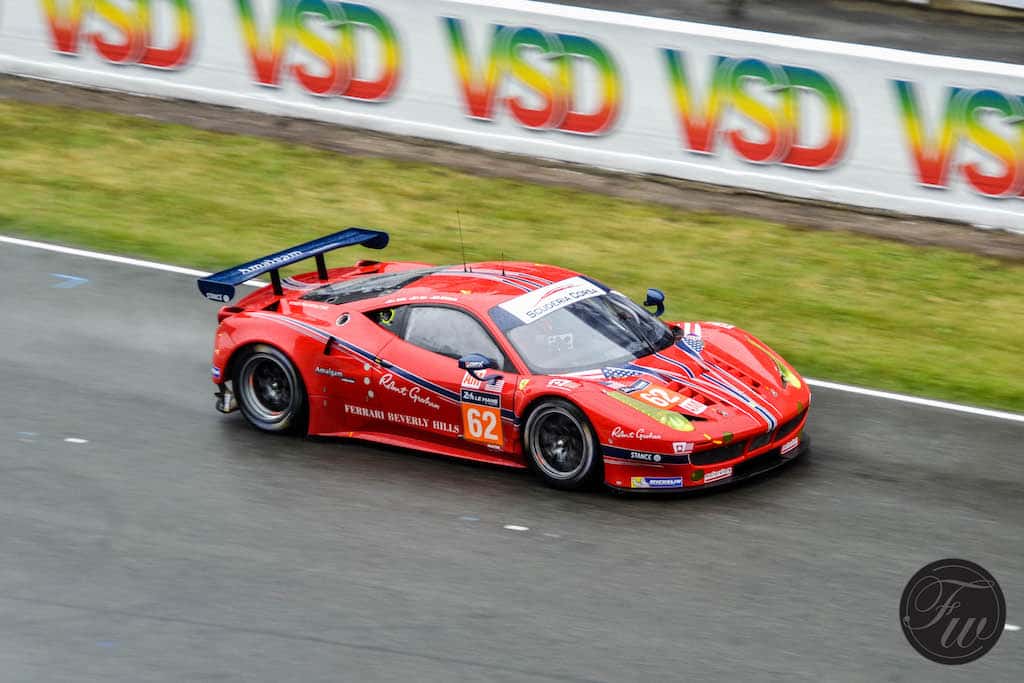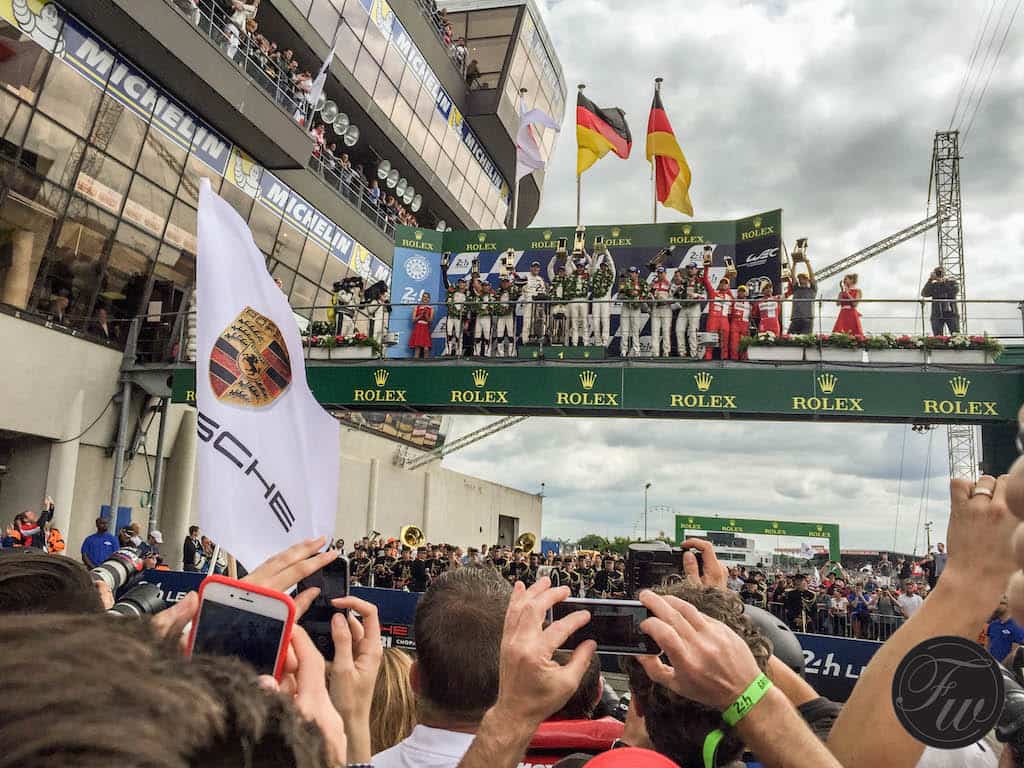 Everybody who had clearance, including us, rushed into the Porsche garage (pretty cool, I know) where the team including Mark Webber or Brendon Hartley drivers of the other Porsche 919 Hybrid were already celebrating. We followed the crowed to the podium and watches the whole celebration. Back in the Porsche Hospitality place I managed to talk a few words with Derek Bell, Le Mans champion and racing legend. Then we headed back to Paris for the night. The next day we parted ways and the crazy Le Mans experience was over. I never could've hoped for a better race where the team I have been invited was actually winning. The atmosphere was amazing and the guys from Porsche as well as Chopard did everything they could to entertain us. And boy they did.
I would like to say a huge thank you to Chopard for inviting us to this once in a lifetime experience. Also to Porsche for their great hospitality second year in a row now. Congratulation to both companies on their win and good luck for the rest of the season.
More information on Chopard via their official website.
Balázs joined Fratello Watches in 2014 and he has been a fan of watches as long as he can remember. His passion for watches really took off in 2007 when he purchased his first fine Swiss timepiece. From 2007 up to recently, he was also an active and involved member of a number of on-line watch communities. Balázs has a weak spot for vintage Omega watches and vintage watches in general.
Latest posts by Balázs Ferenczi (see all)