How Does The Metal Casio G-Shock GM-2100 Compare To The Resin "Casioak" GA-2100?
The material is different but is the difference material?
I considered underplaying the importance of case material when it comes to a brand known for its iconic silhouettes but I quickly decided I was being ridiculous. The conversation of what makes any Casio feel truly great on the wrist cannot ignore something as integral to that experience as the case material. And acting like the memorable aesthetics of the models we've come to adore over the past 40 years or so aren't radically transformed by the material in which they're brought to life is just as foolhardy an endeavor. Therefore, if you find yourself trying to decide between a "classic" resin-cased "Casioak" GA-2100 and its recently birthed metal counterpart, the GM-2100, read on.
In the grand scheme of things, the Casioak (as it is affectionately known) is a relatively new model for the brand. It earned its cutesy nickname because of its resemblance to the Audemars Piguet Royal Oak. When I say "resemblance" I mean that if you happened to walk into a poorly lit room and spot a watch on the wrist of someone standing ten yards away, you might be able to mistake one model for the other. All jokes aside, there is certainly a whiff of inspiration about the Casioak that is, in my opinion, a self-/industry-aware nod to a gap in the market that Casio eventually got around to filling.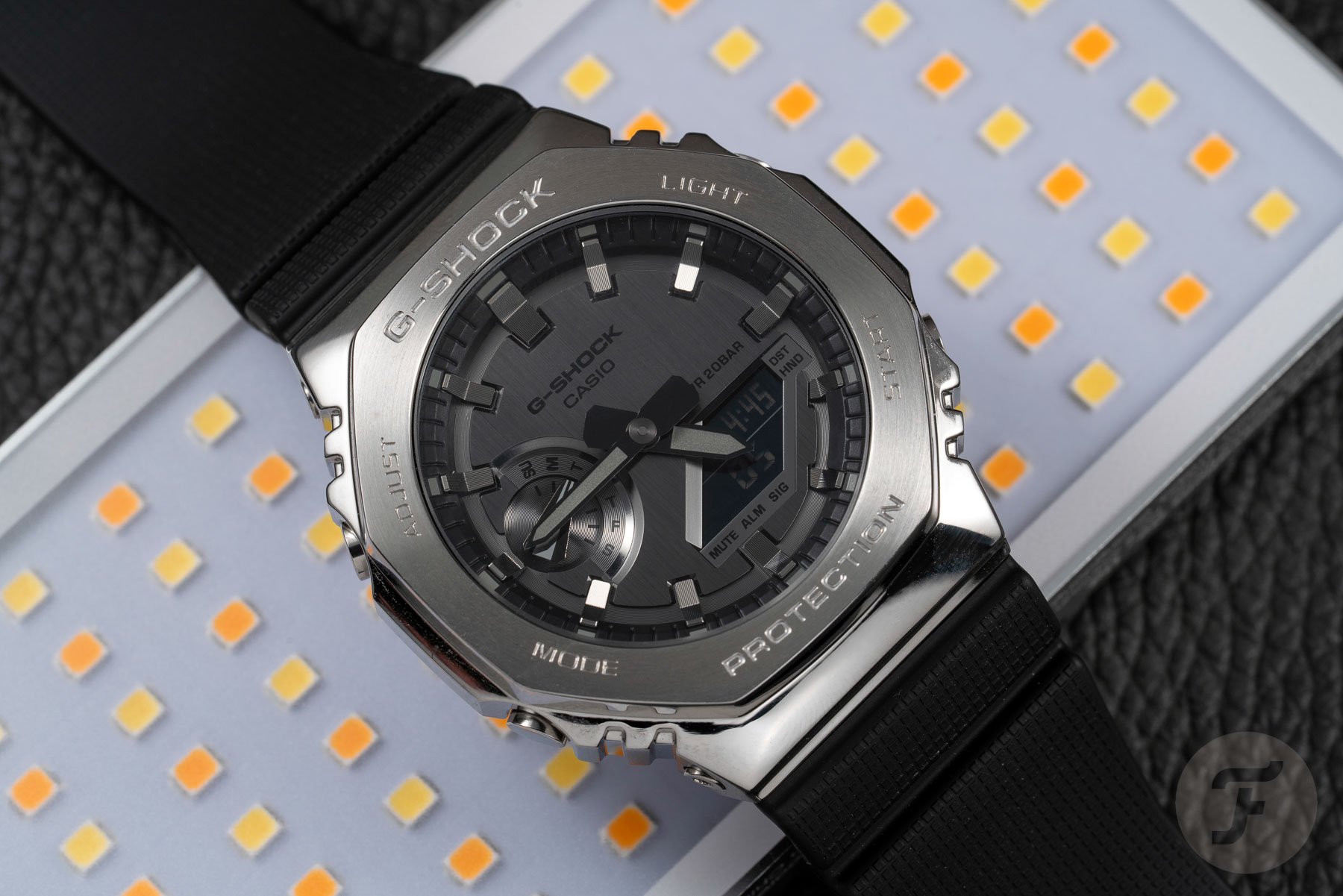 Overcoming a rival with unexpected aplomb
The case shape is really handsome. After resisting the urge to leap on a novelty that didn't convince me out of the gate, I eventually caved and bought an artist-modified Casioak skeleton for myself. My model is a rather unusual unsanctioned limited edition of 50 pieces created by @lpedits. However, it gave me an insight into the wearing experience of a Casioak in resin and, I must say with my hand on my heart, I prefer it to the many G-Shock squares I own (and it blows the socks off the hulking Mudmasters that call my watch box home).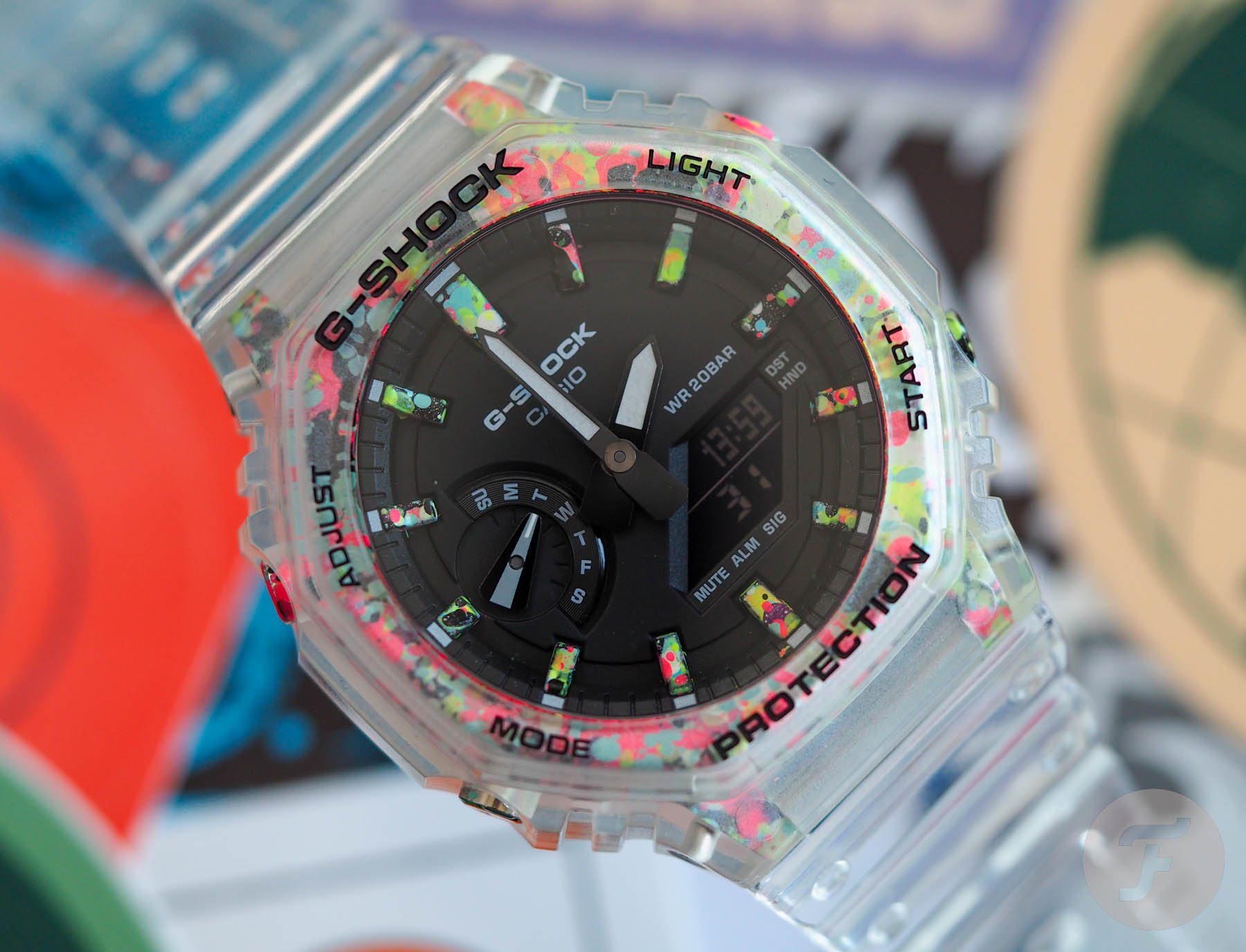 Perhaps it is the size. Maybe it came down to the supple strap. Most probably, in my mind, it was the way the more standard "round" case sat on my wrist in addition to how interesting and intuitively arranged the display is. At first glance, I didn't like the Casioak style, but I do find it all the more wearable than the many novelties I've had pass through my hands from Casio this year.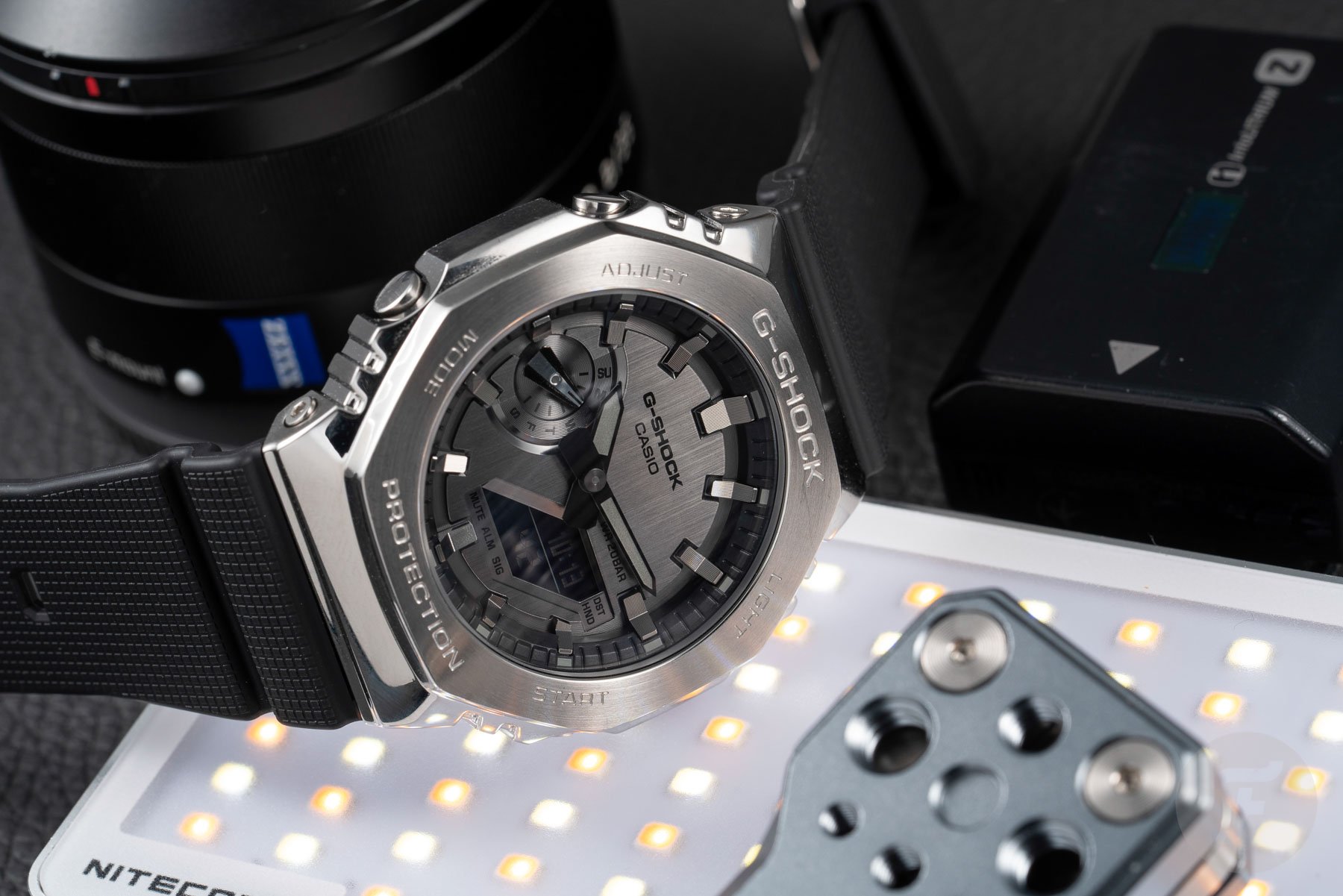 But overcoming the attachment to resin is difficult. It took me quite a while to get over the addition of carbon fiber elements to certain product lines, but the textural congruity of those materials eventually "won me over". Metal, however, never seemed a natural fit for Casio's affordable and aesthetically accessible watches. It seemed unnecessary. To me, it was sacrilege. However, it would appear that there is not only a market for these metal-cased products but also a lot of reasons for them to exist.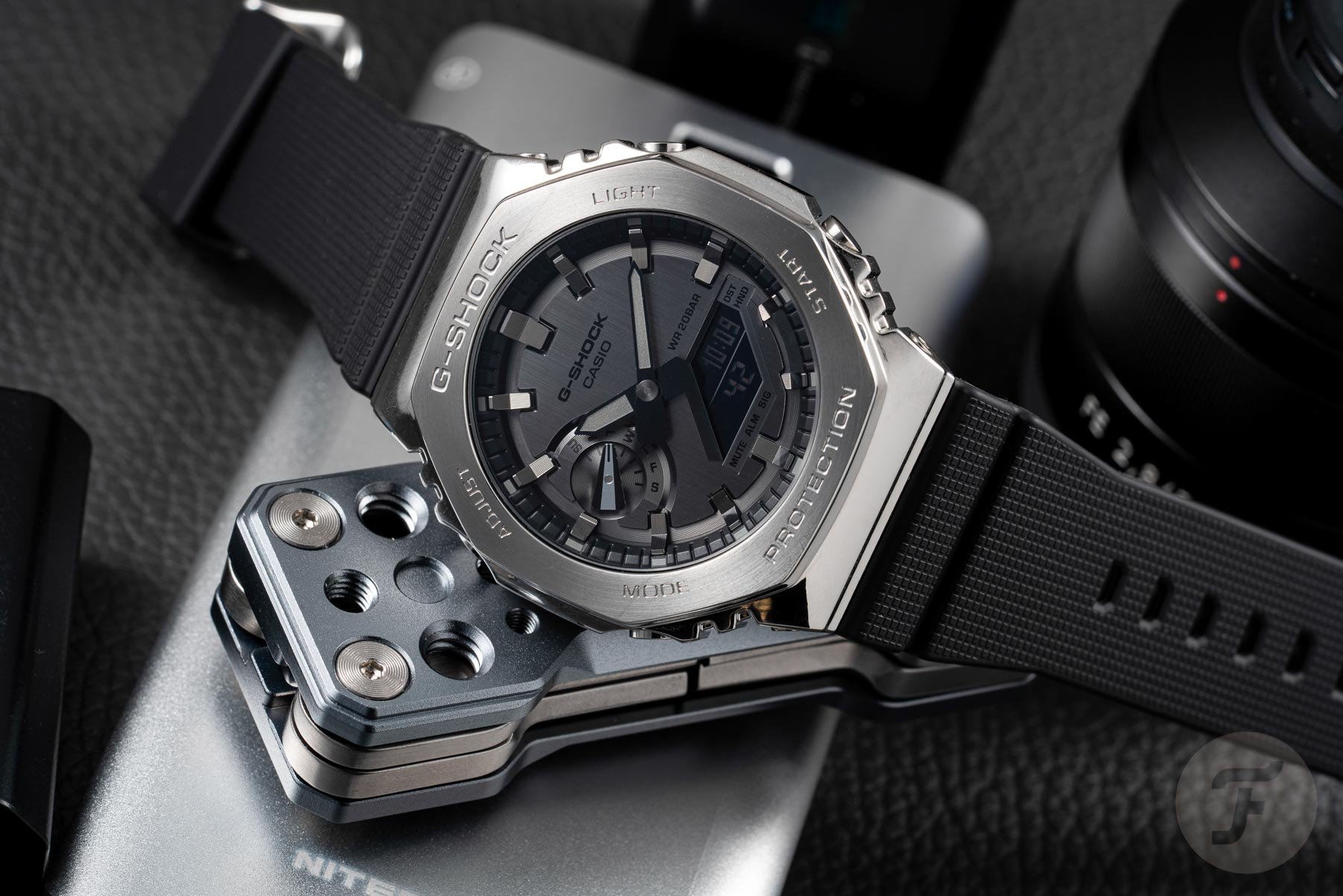 A conversation with the Godfather
In the Golden Halls of Fratello HQ, there is one man whose opinion on Casio counts for more than anyone else's. Gerard, G2, G-Pops — call him what you like, he is the Godfather of G-Shock, or, perhaps better, the G-Father. And so I told him my feelings about metal G-Shocks in advance of starting this review. Graciously, he let me borrow his recently purchased limited edition G-Shock in titanium (reference GMW-B5000TB-1).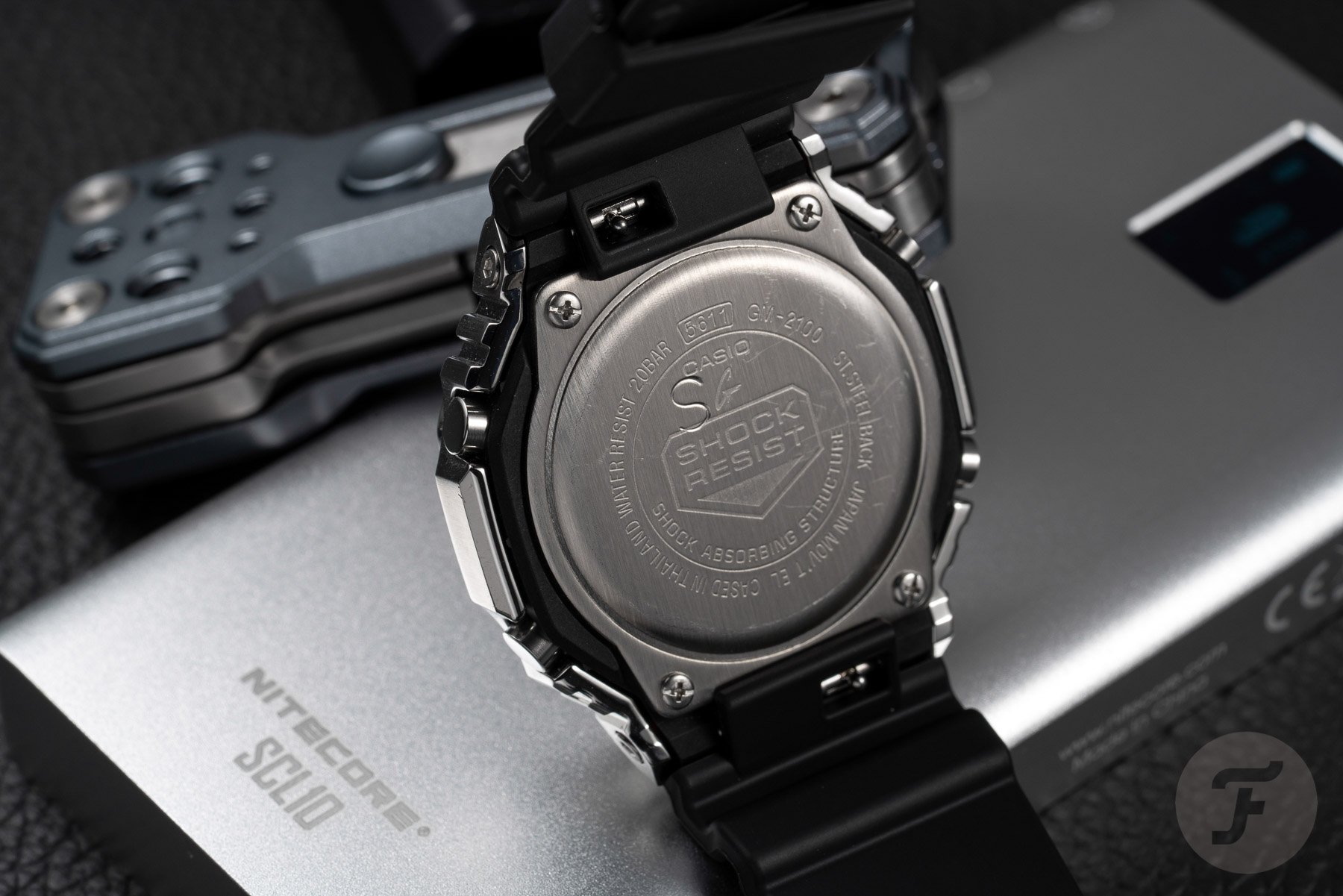 Now, steel is one thing. At least it has weight. Surely that's what the people for whom Casio has made these watches desired, right? The titanium version (on paper, at least), made less than no sense whatsoever to me. And then I held it in my hands and felt the bizarrely refined finishing, the familiar feel of the classic Casio lines between my fingers but in metal for the first time (in my experience).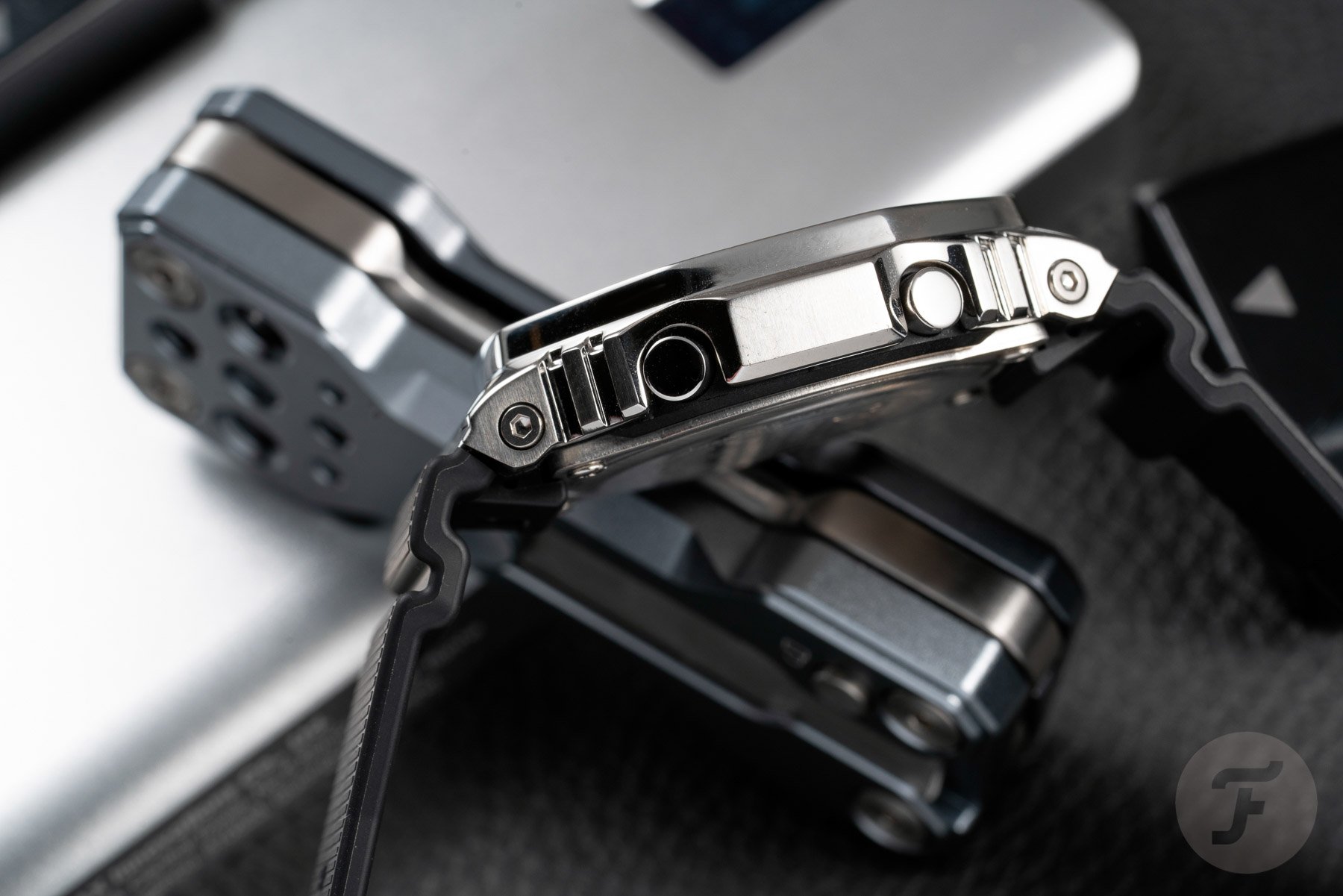 I would never have bought that watch online. On the screen, it looks incredibly standard. In the metal, however, it is anything but. It is a surprisingly premium product. The quality of finishing lives up to the price and it might just offer the biggest stealth luxury shot in the wrist I've ever seen…
Back to the Casioak in hand: what about reference GM-2100?
Comparing my resin GA-2100 side-by-side with the GM-2100 is an odd experience. These two watches are worlds apart (even when you ignore the heavy modification of my personal model). One looks rugged and approachable; the other looks futuristic and strangely elegant. The GM-2100, therefore, leaps out at me as the perfect watch for a seasoned Casio collector looking for a model in the same canon that can be worn easily in more formal situations.
Look, I'm not saying you can pair this with "black tie" and come off looking clever. But there is certainly more scope to wear this in a business environment. The Rolex GMT-Master II is often seen as ideal "business attire" and yet it is no more graceful than this model on the wrist (certainly not the modern versions, that's for sure). So is this model a more "grown-up" version of the resin model? I'm not so sure I'd use that term (although it seems like low-hanging fruit to do so). I think this is just something very different that remains comfortably familiar.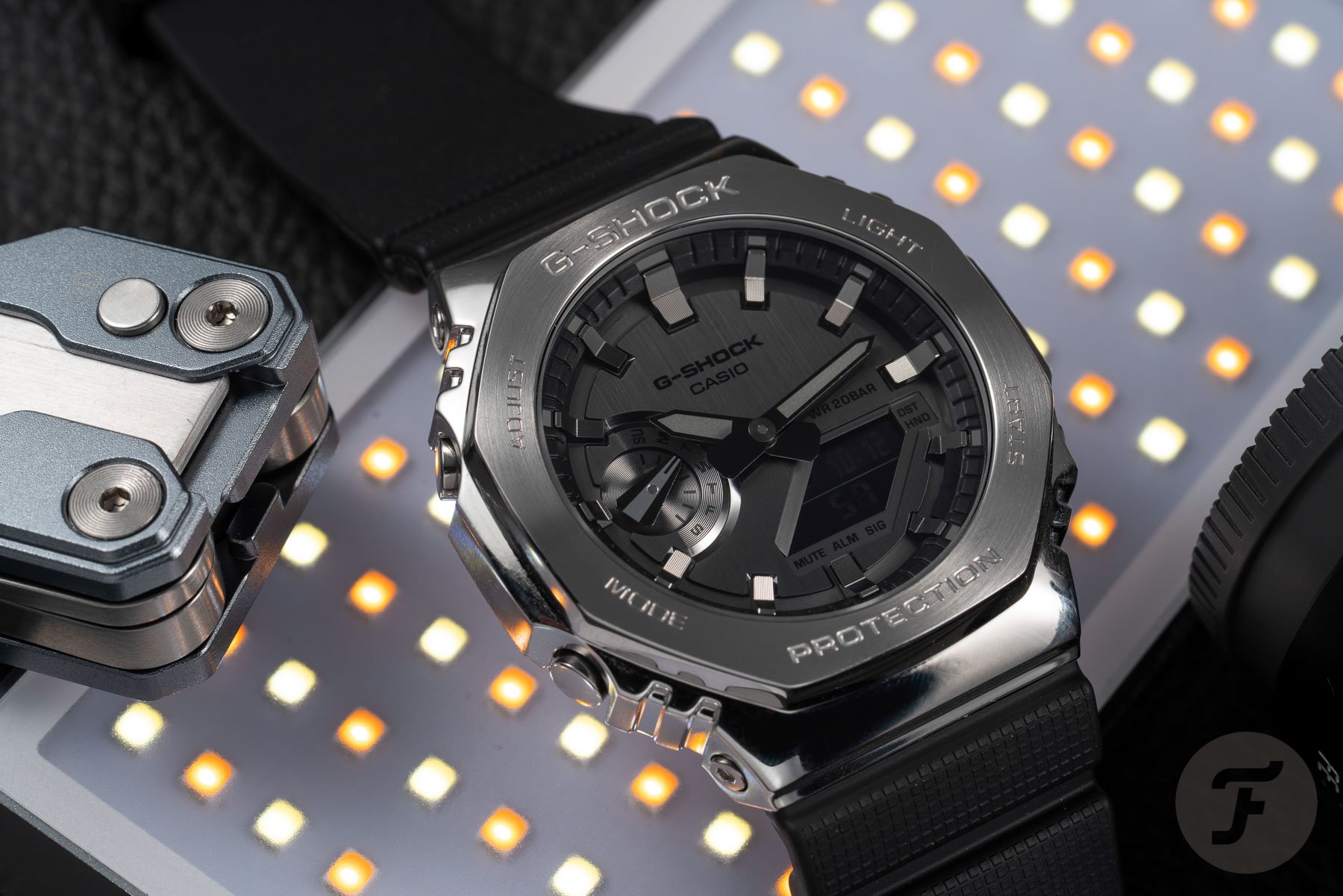 The specs
And isn't that what a successful novelty should be most of the time? It seems to me that this kind of release has more bankable success for a brand like Casio than the wild and wonderful (but niche) Casio G-Shock MT-G MTG-B2000PH2A "Blue Phoenix" that Lex recently reviewed. That piece was guaranteed to draw the eye. This one? This is a solid daily wear and the specs back that up.
The carbon-reinforced stainless steel GM-2100 case is 44.4mm wide, 11,8mm thick, and 49.3mm from lug-to-lug. Behind that mineral crystal, you will find an LED light, luminous hour and minute hands and markers, a pointer day indicator, and a digital screen. That digital screen features a 1/100 stopwatch function (up to 24 hours), a 12/24-hour display, a timer (up to 24-hours), a world timer function, an automatic calendar, and an alarm function (five daily). You can move the hands out of the way of the digital display with a simple push of a button. Delivered on a resin strap with a metal buckle, the watch is water-resistant to 200 meters and gives the impression of being so. In total, it weighs just 72 grams.
The watch is, typically shock-resistant. For long-time Casio lovers, I think a Casioak model is a no-brainer. I love mine and, having had the GM-2100 in my hand and on my wrist, will certainly consider adding a metal variation to the stable. Learn more about this model here.