Debatable Watch Names — The Bad, The Worse, And The Cringey
Would you wear an Assmann? That Freak watch could prove to be a future Aikon
Don't take this article too seriously. It's the result of a wacky brainstorm at Fratello HQ, a wild conversation sparked by the release of a Fortis watch last week. Yes, you guessed it — the N-42 Novonaut Chronograph. I have a young-classic B-42 Official Cosmonauts Chronograph in my modest collection, and the new Novonaut very much presents itself as an evolution of the original design made for Roscosmos, the Russian Space Agency. Now that Fortis is not cooperating with Roscosmos anymore and probably for other obvious reasons, the original name was ditched for a new one. The made-up name Novonaut sparked the conversation about debatable watch names and uncovered some real, umm, "gems"…
There's absolutely nothing wrong with the new Fortis N-42 Novonaut Chronograph. On the contrary, with its confident, classic, and familiar looks, the Novonaut acts as the backbone of the brand from Grenchen. If you're looking for an instrumental and functional pilot's watch with a no-nonsense and very attractive look, the Novonaut, which comes in three iterations, should be on your shortlist. I would pick the Legacy Edition, the version with a matte black dial and matte black bezel insert. I do like the classic Valjoux 7750 layout of the dial with the three sub-dials and the day and date indication at 3 o'clock. Admittedly, I'm not too sure about the word "Novonaut" below the window, but maybe it will grow on me. Maybe ESA could shoot some human novonauts into space to emotionally charge the name.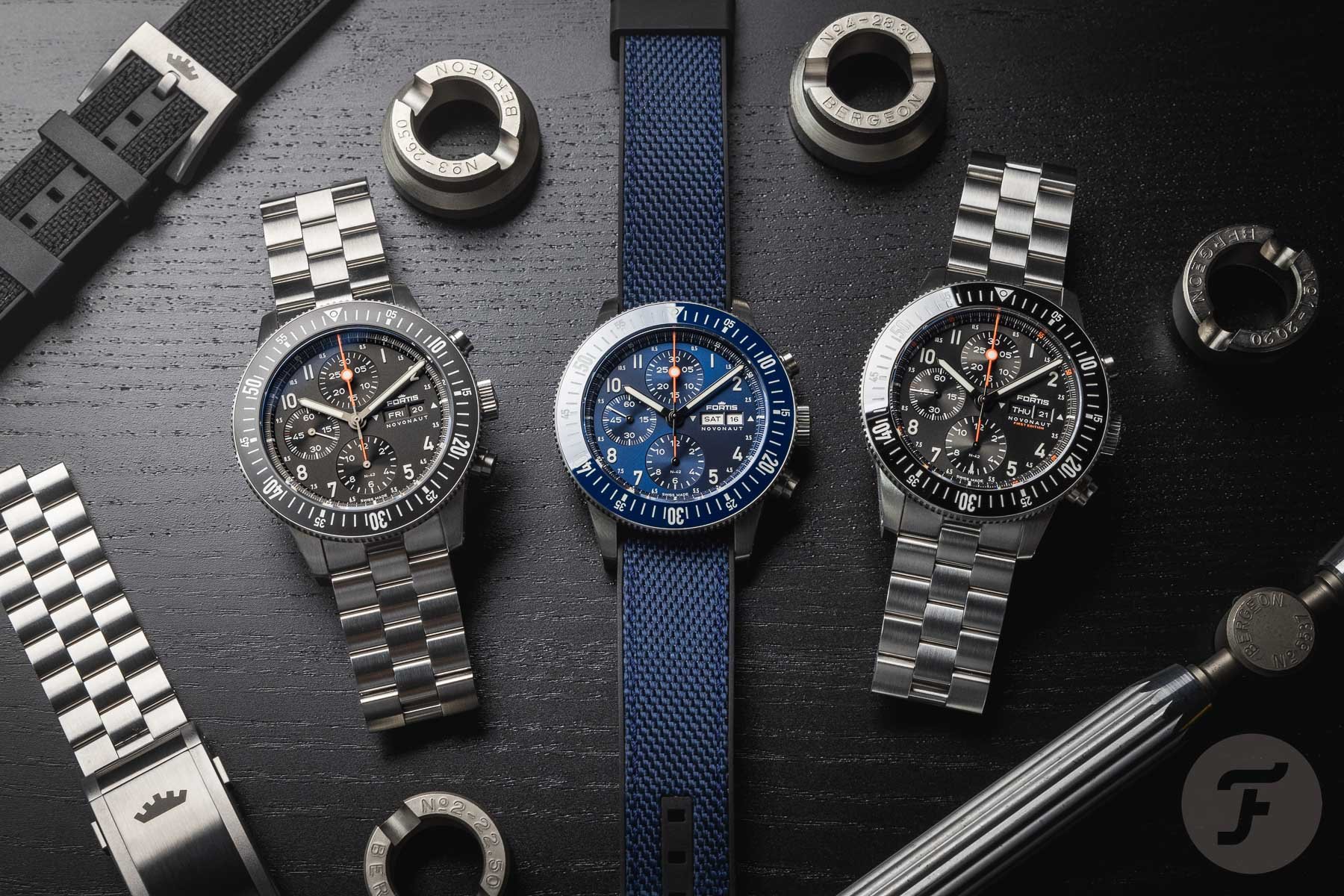 Debatable watch names — The bad, the worse, and the Seaslug
Talking about the Novonaut in the office took me back to when Blancpain and Swatch announced their Bioceramic Scuba Fifty Fathoms. To me, the thing that visually and conceptually stood out most was not the bold color scheme. No, it was the exotic creatures on the back of the watch, five different nudibranchs found in the world's five oceans. So, on top of the collaboration between a low- and high-end brand and the colorful ocean theme, there are five relatively unknown and definitely not charismatic species of an animal that you and I would normally call a sea slug. Call it a sea slug or a nudibranch, but it will never be as charismatic as, let's say, an orca or a tiger shark. Still, Ikepod once gave the watch world the Seaslug.
The Ikepod Seaslug GMT is from the early 2000s and was a limited edition of 9,999 units in steel, although not all of the watches were produced. I don't know if the name has anything to do with it, but on the Ikepod website, there's a NOS Seaslug GMT for sale. The steel dual-time dive watch has a COSC-certified ETA 2893-2 movement inside and will cost you €5,000. That might be a lot for a sea slug, but does it feel like less if you call it by its fancier name "nudibranch"?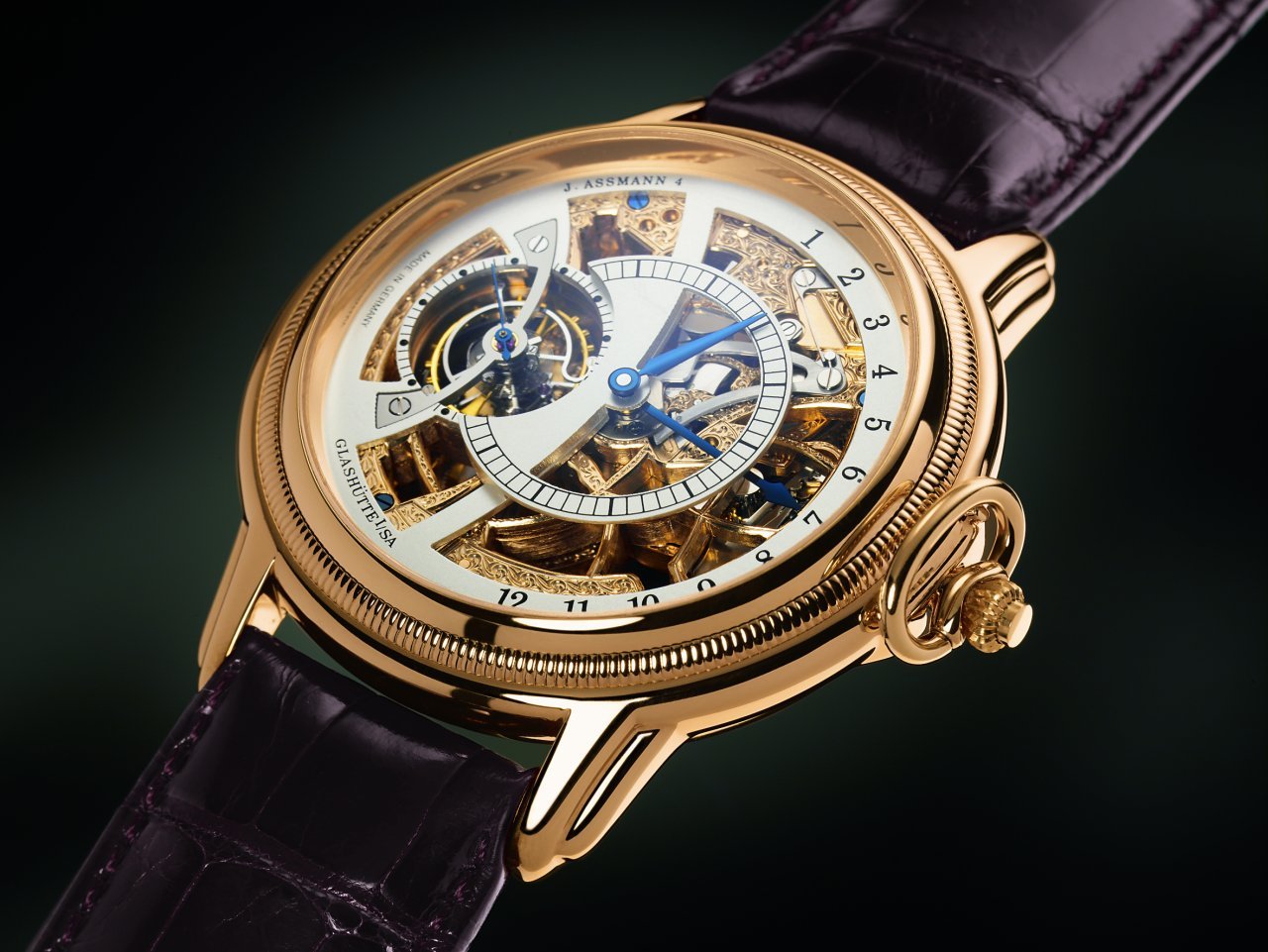 Awkwardness from Glashütte
How funny, strange, catchy, or cringey a name is often comes down to linguistic perspective. I'm quite sure that as a German boy, aspiring watchmaker Julius Assmann never got bullied because of his name — how different that would have been if he had lived in Waltham, Massachusetts, USA. Assman started to work for Ferdinand Adolph Lange in 1850 at A. Lange, Dresden. Two years later, he opened a watch manufacture in Glashütte, the J. Assmann/Glashütte i.SA, Deutsche Anker-Uhren-Fabrik. This "Manufaktur" was the predecessor of Glashütte Original, a brand that's now in the Swatch Group portfolio. To honor Assmann's achievements, GO decided to release a very exclusive and complicated string of watches called the Assmann Editions.
GO no longer produces Assmann watches. On Chrono24, there are two for sale — both Assmanns are located in Germany — for less than half of the original price. The Assmann Editions were meant to be collector's items but never really became that. It had nothing to do with the complications or finishing, so it leaves you wondering what was…
Ulysse Nardin builds a watch for Rick James
I do have to apologize for name-shaming Julius Assmann; it was too easy, but this story wouldn't be complete without him. Sometimes, though, it's not the name itself that's unfortunate but, rather, the connotation. Take Ulysse Nardin's most famous watch, the Freak. When I see the name, two things can happen. I either start singing the funky 1981 Rick James song "Super Freak," or I think of the countless times that "freak" was uttered as a derogatory word in an American movie or series. In the Cambridge Dictionary, the meaning of the word freak is described as "a thing, person, animal, or event that is extremely unusual or unlikely, and not like any other of its type."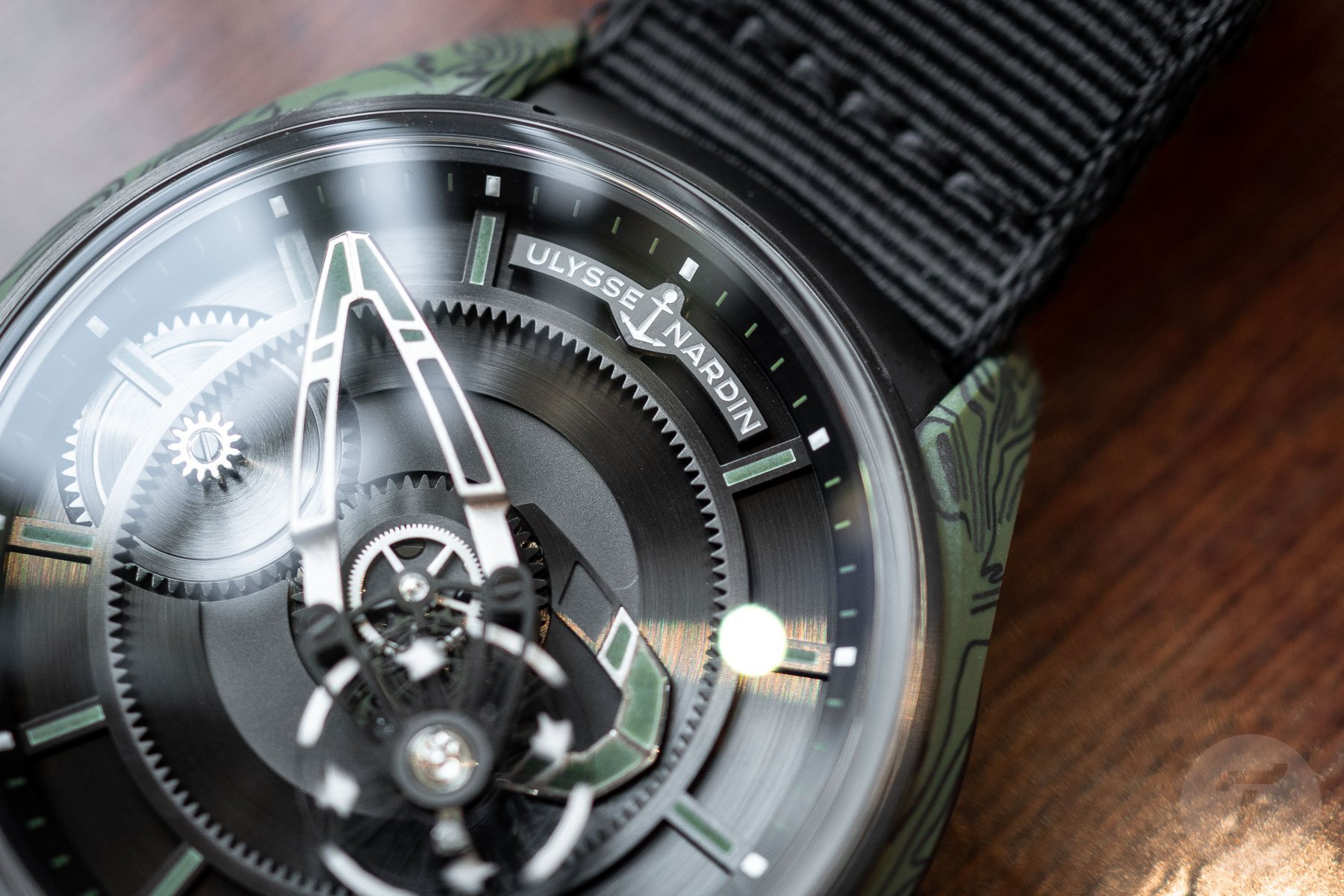 In many movies and series, however, the word is overly used to describe someone who, for instance, listens to different music than the popular kids. "Freak" has become a word to negatively describe something different. It expresses unfounded fear and disgust for something different. And the many Ulysse Nardin Freak watches that have left the manufacture are different for sure. These watches are revolutionary creations that need to be admired for daring to be so. The UN Freak is indeed extremely unusual and unlike any other. In fact, the watch wears the word "freak" as a badge of honor. It's just too bad that, much too often, the watch's name is used negatively by shallow and ignorant characters on the screen. Maybe Ulysse Nardin should have called the watch Super Freak instead. For a few bucks, Rick James probably would've been okay with that.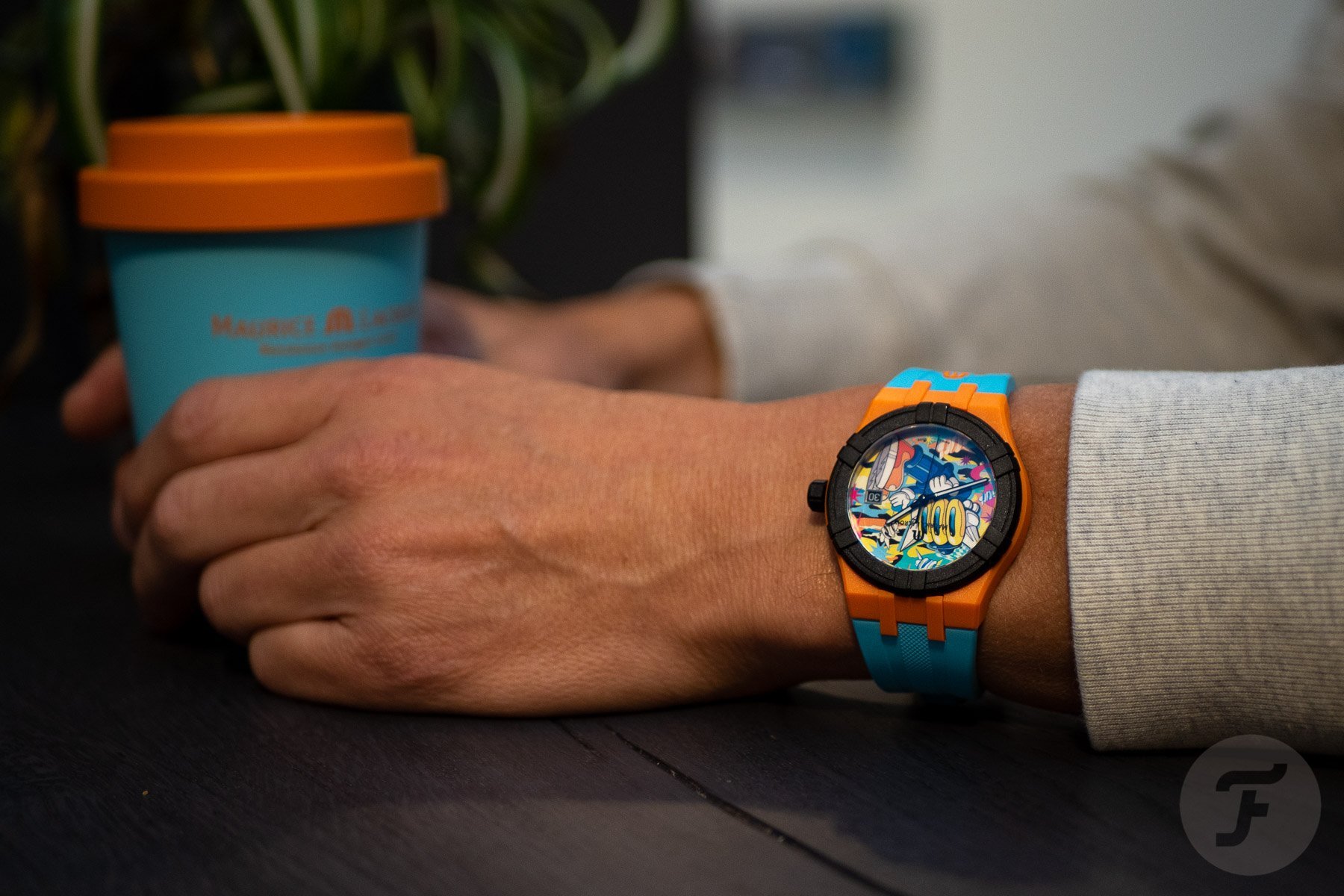 Debatable watch names — Please welcome yet another Aikon
From one misused word to the next. The word "icon" is, undisputedly, one of the most frequently used and misused words in the watch industry. Every brand has an icon in its collection. Well, that's what the brands claim, anyway. But for a watch to become regarded as a representative symbol, it needs much more than recognition inside the factory walls. An iconic watch is an undisputed, widely admired, revered, and desired classic. So what does a watch brand with a fictional name/founder do when it finds out that it doesn't have an icon in either the back or current catalog? It creates the Aikon. Problem solved! Well, not really. When the Aikon debuted during Baselworld 2016, the name was greeted with disbelief, not least of all because the watch was clearly inspired by real icons like the Royal Oak.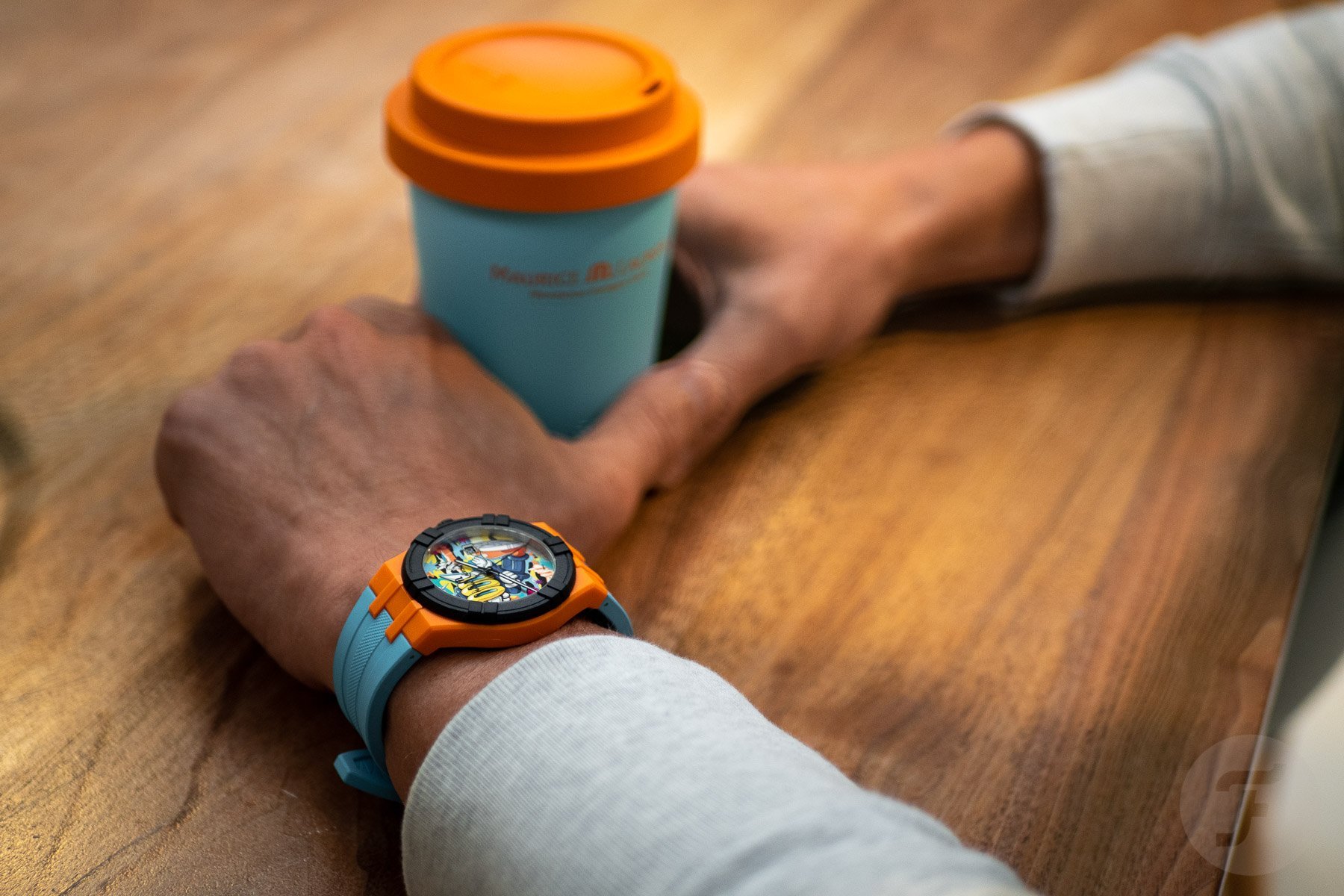 Truth be told, though, the last seven years did help the Aikon develop a personality of its own. That's partially because Maurice Lacroix dared to release unusual versions like the "tattooed" Aikon Automatic Urban Tribe Skeleton and, maybe even more remarkable, the colorful range of Aikon #tide models made from ocean-bound, recycled plastic. Yes, I also have an ico-…, sorry, Aikon in my collection. It's the very bold and bright Aikon #tide Benzilla with the dial showing the three-eyed alien LOOOK, a character created by Thai artist Benzilla.
The master of time…or your wrist?
Mastering a craft is wonderful. And mastering speed or even time is a fascinating, inspiring, and imagination-tickling endeavor. That's why I don't mind the name (Omega) Speedmaster or (Chronoswiss) Timemaster. Both tiny instruments seem to boldly take on a ginormous task without fear, clearly expressing the ambition to show their efforts and successes on the wrist. The Yema Wristmaster, however, is way less ambitious. Way, way less. It doesn't want to do anything grand, not even master a yacht like some watches with a crown on the dial do. Instead, this Yema just wants to be on your wrist and stay there. I get it from a commercial viewpoint, but come on, Yema. The name is either blatantly honest or way too literal. If Yema had been active in the 19th century, would it have put a Pocketmaster on the market too?
Debatable watch names — Speaking in code
I'm quite sure this story has already triggered you to think about a few odd or silly names that caught your attention while exploring the watch world. Please share these names in the comments below. Also, let me know if a certain name can stand in the way of a potential purchase. But first, it's time for the Code 11.59 by Audemars Piguet. The name created under the leadership of the brand's almost-former CEO François-Henry Bennahmias appears to be a code used in the brand's archives, not an actual watch name. "Code 11.59 by Audemars Piguet" suggests that it's an extension line, like Marciano by Guess or See by Chloé. It's like a lesser watch made by a new and unknown company named Code 11.59 under the supervision of AP.
The cryptic name does have a meaning. It refers to the minute before midnight, the anticipation of a new day, and, by extension, embracing the future. But the puzzle for a name and the use of the word "by" also suggest we're dealing with an entry-level product, and there's nothing entry-level about a Code 11.59.
Some more debatable watch names
Have you ever heard of Mount Neverest? Neither have I. You might have heard of the Norqain Neverest, though. The sports watch makes you think of the world's highest peak and gives you the impression that it will never rest until you and your watch have reached the summit. But "Neverest" also kind of sounds like it will never, ever reach your wrist. I realize that the perception of names is very personal. Therefore, what I might consider an odd name could very well be the name you want to give to your next child or pet.
When I read the name "Langematik," for instance, I imagine a chain of laundromats found in all major German cities, founded by a man named A. Lange and co-controlled by his sons. I don't think of the superb A. Lange & Söhne watches equipped with automatic movements. The Lange 1 is brilliant in all its simplicity. The portmanteau "Langematik"? Not so much, and that's why it is featured in this list of debatable watch names.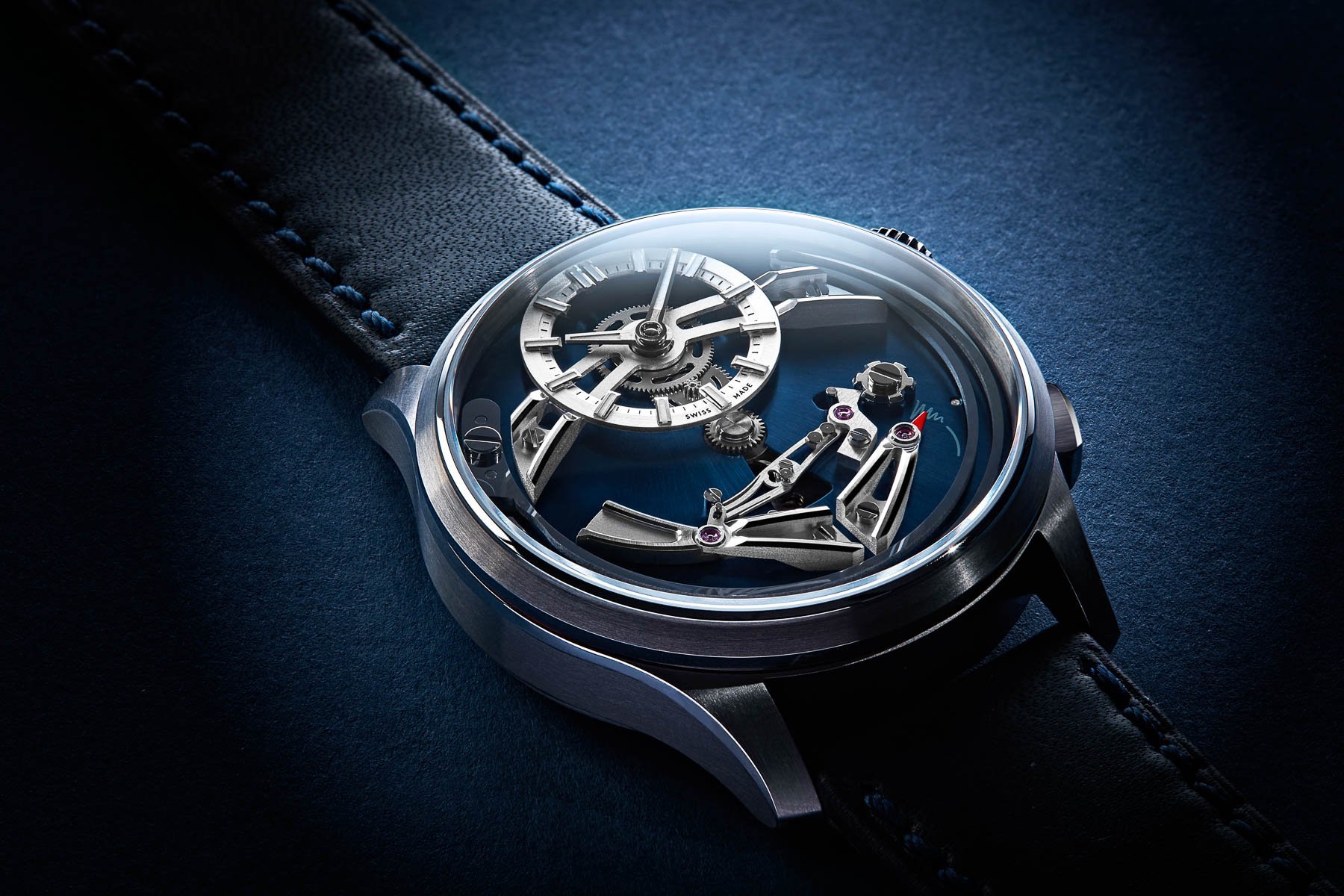 The Christopher Ward C1 Bel Canto (Italian: "beautiful singing") is named after a style of operatic singing that was popular in Italian opera in the 18th and early 19th centuries. The sub-€5K watch produces a nice chime at every hour, and it is a very interesting creation. But the Italian name for an English watch that pings rather than sings feels a bit misplaced, if not a tad pretentious.
A play on words
The last timepiece I need to mention when it comes to debatable watch names might only sound funny or odd if you're a native Dutch speaker. The horological brothers Tim and Bart Grönefeld are not only talented watchmakers but also crazy about Carnival. This festival — held mainly in the southern and eastern regions of the Netherlands but also in Oldenzaal, the northeastern town where Tim and Bart are from — is all about suspending social norms and reversing traditional roles. Celebrating it involves beer and fun. The Grönefeld 1941 Grönograaf has a name that could well have been the result of a night of merrymaking during Carnival.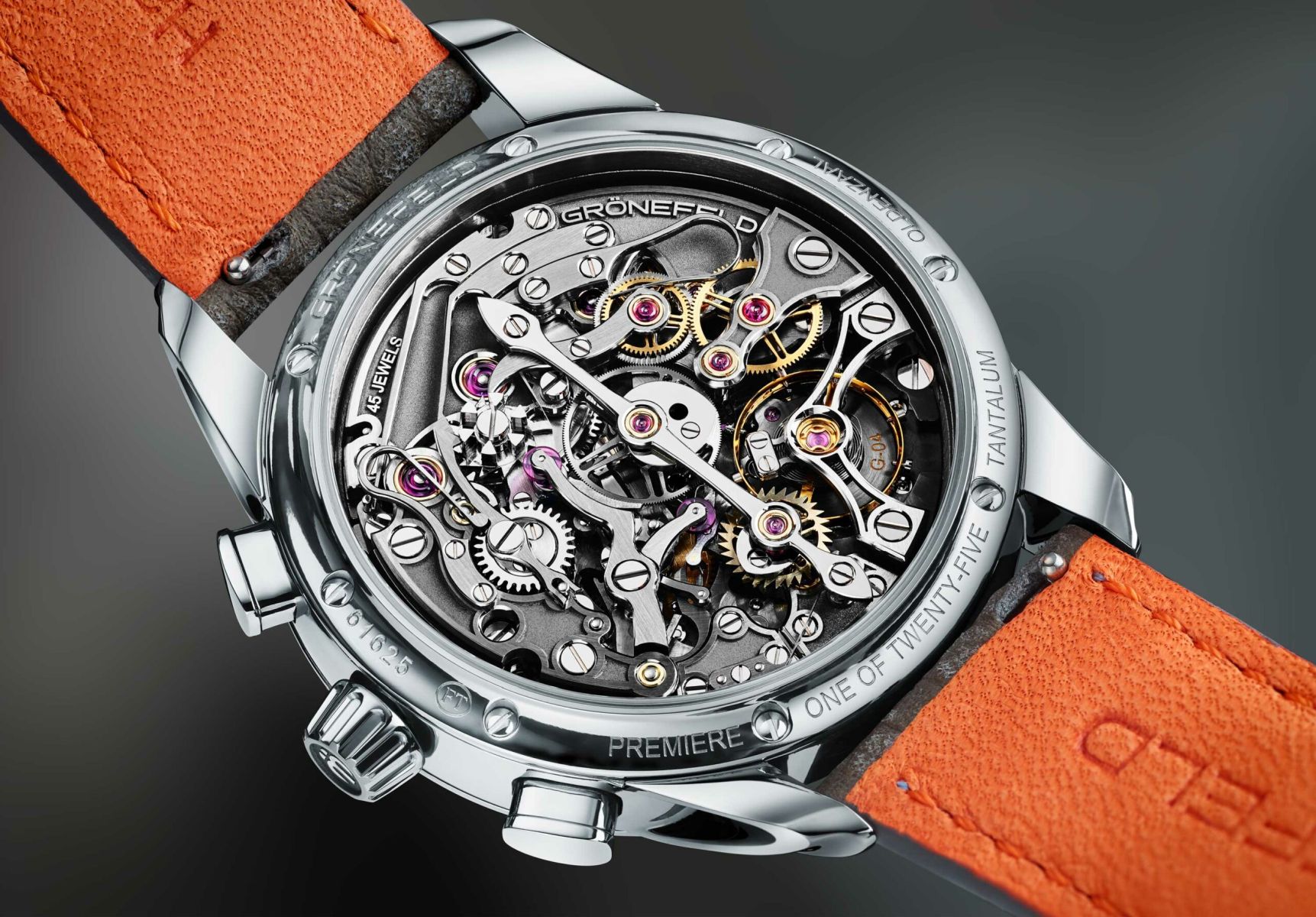 The name Grönograaf is a play on words. It combines the last name of the two brothers with the Dutch word for chronograph — "chronograaf." To use a play on words as the name of a very complicated, 408-part hand-wound column-wheel chronograph with a price that starts at €155,000 is daring. Some may find it funny, but nothing is as personal as a taste in watches and humor. Good thing the brothers have clients all over the world who don't speak Dutch. Tim and Bart should also feel lucky that their last name isn't Assmann.
Once again, don't forget to share your thoughts on the most debatable watch names in the comments. Let's see how many "gems" the Fratelli can uncover.