How The Echo/Neutra Averau 39 Moonphase Exceeded All My Expectations
A new best friend for my wrist
Let me start by stating the obvious: it's always exciting to add a new watch to the collection. Regardless of the price, scratching that proverbial "itch" is satisfying. It's even more exciting when you get a new watch with a feature you've wanted to have for a while. In this particular case, I am referring to the moonphase. It's a bit of a useless complication in the grand scheme of things. How many of us genuinely have use for a moonphase complication? That's what I thought. Nonetheless, the Echo/Neutra Averau 39 Moonphase drew my attention since I first saw it back in March 2021. Now that I finally have it in hand and on the wrist, how does it match up?
The best watches are the unexpected ones. What do I mean by that? Well, I mean the ones that turn out to greatly exceed your expectations. I'll admit, they're rare to come by. As enthusiasts, we like to research and try pieces on before purchasing. So by the time we get the watch home, we know exactly what to expect. With microbrands, that research doesn't often allow for trying the watch on, so expectations can be a little unformed, but you have a general idea of what to expect. Let me say that the Echo/Neutra Averau 39 Moonphase did not meet my expectations; it far exceeded them. That's not to say that I didn't expect much, but rather, that the watch I have had on my wrist as a near-constant since its arrival is just superb.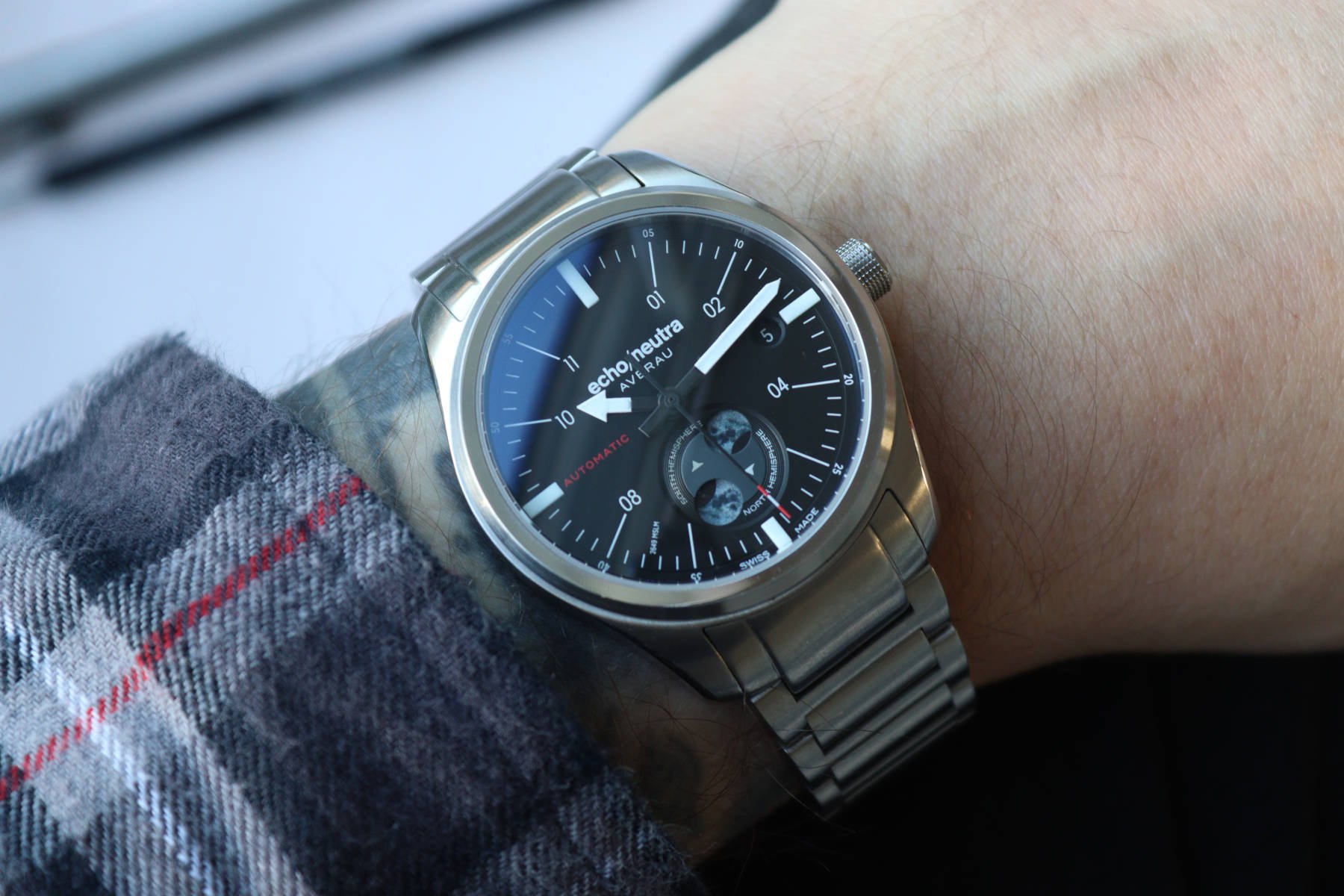 A constant presence
That's right; since it arrived, the Echo/Neutra Averau 39 Moonphase has pretty much ruled the roost when it comes to wrist time. I'll be honest — this fact has surprised me. Obviously, I liked the watch enough to pick one up, but I didn't expect it to instantly become my everyday "grab-and-go" piece. In fact, I have never really had such a watch before. I'm fortunate to have a nice collection of watches to choose from. When I say "nice" I don't mean fancy or expensive. The vast majority of my collection is microbrands around the €500-1000 mark. While I appreciate that it is a privileged position, it's by no means a collection of high horology. That said, I love the watches I have, and I enjoy switching them up and wearing them all. Since the Averau 39 Moonphase landed, however, the box has pretty much remained closed.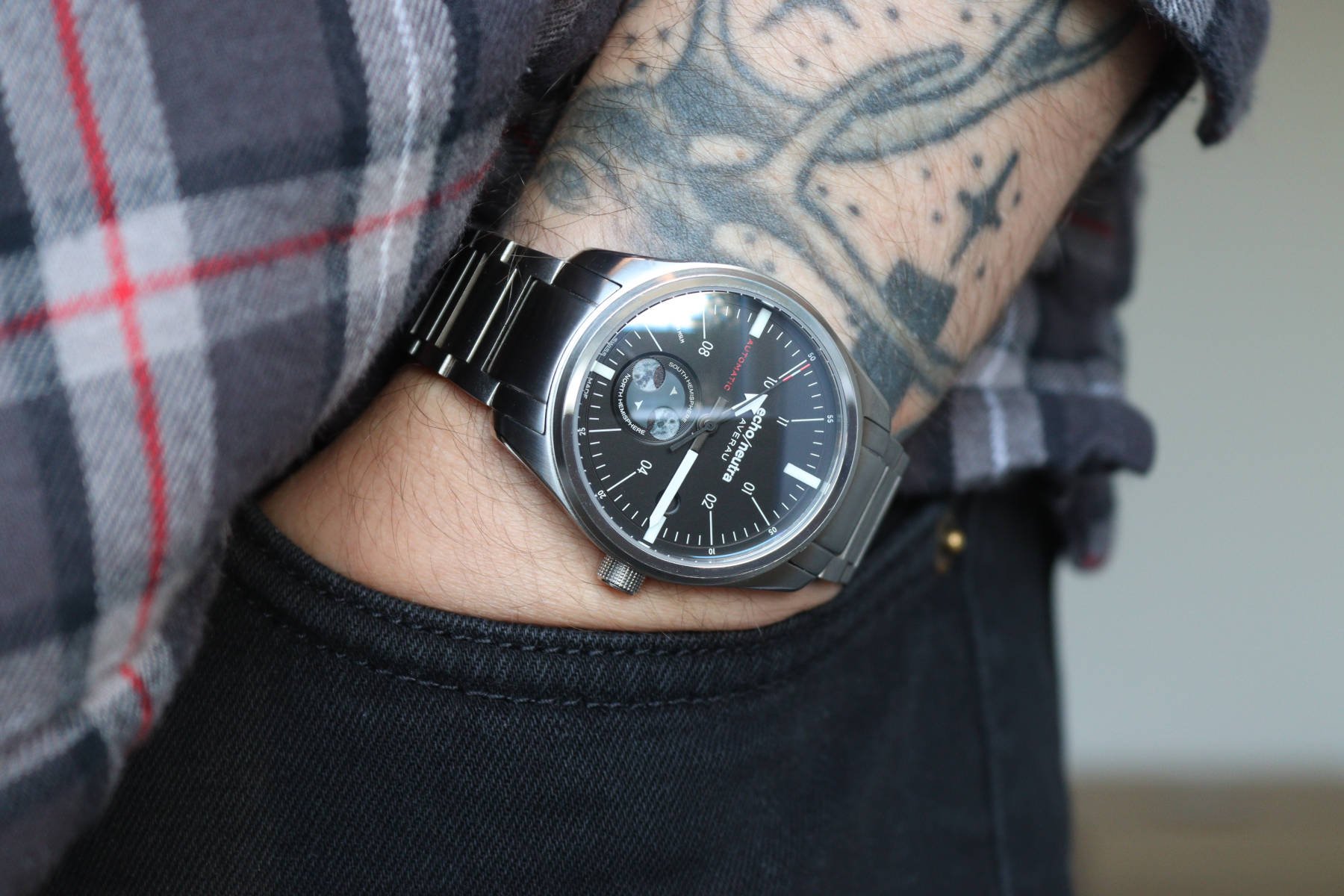 The lowdown on the Averau 39 Moonphase
Now, I know Rob has already reviewed this model but in the black PVD version. I've not read his review yet, as I thought it'd be interesting to make sure that my opinions and article are not influenced by his. Interestingly, his choice of the black PVD and mine of the more traditional stainless steel model is the reverse of what we'd both usually choose. For some reason, the stainless steel version seemed the right move for me this time, and judging by the wrist time it's getting, I made the right choice.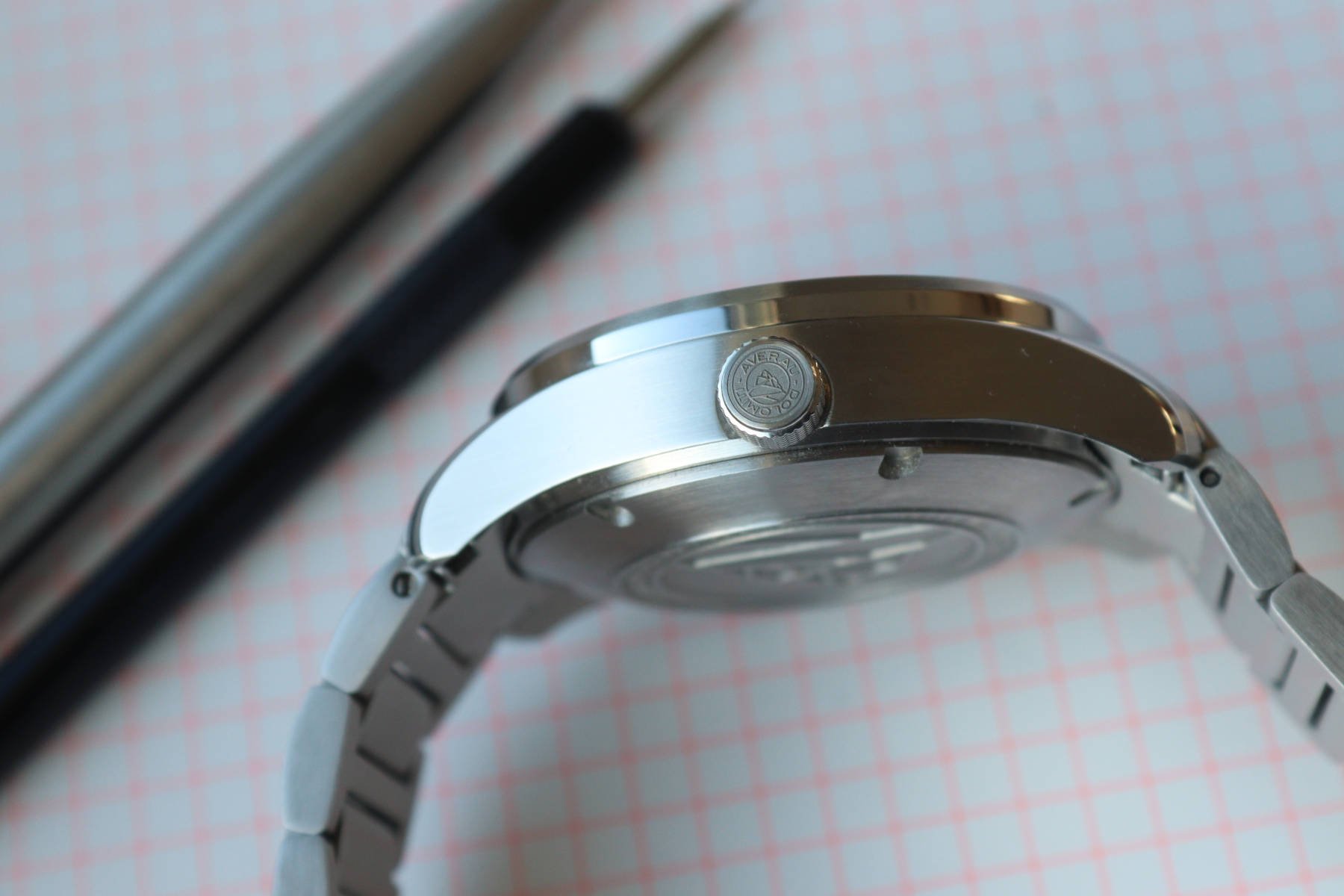 So, some basic info about the watch: it is 39mm in diameter, as the name suggests. It has a very wearable 46mm lug-to-lug and is 13.5mm in height. The height may seem a little steep on paper compared to the other measurements, but I had no issues with it. Perhaps it's because I usually wear dive watches over 14mm in thickness, but the Averau 39 Moonphase is a joy to wear. Maybe the lugs could have curved down a little more, though. It sits nicely on the wrist, but it could perhaps "hug" it more ergonomically. But that's only if I'm really looking for something to improve.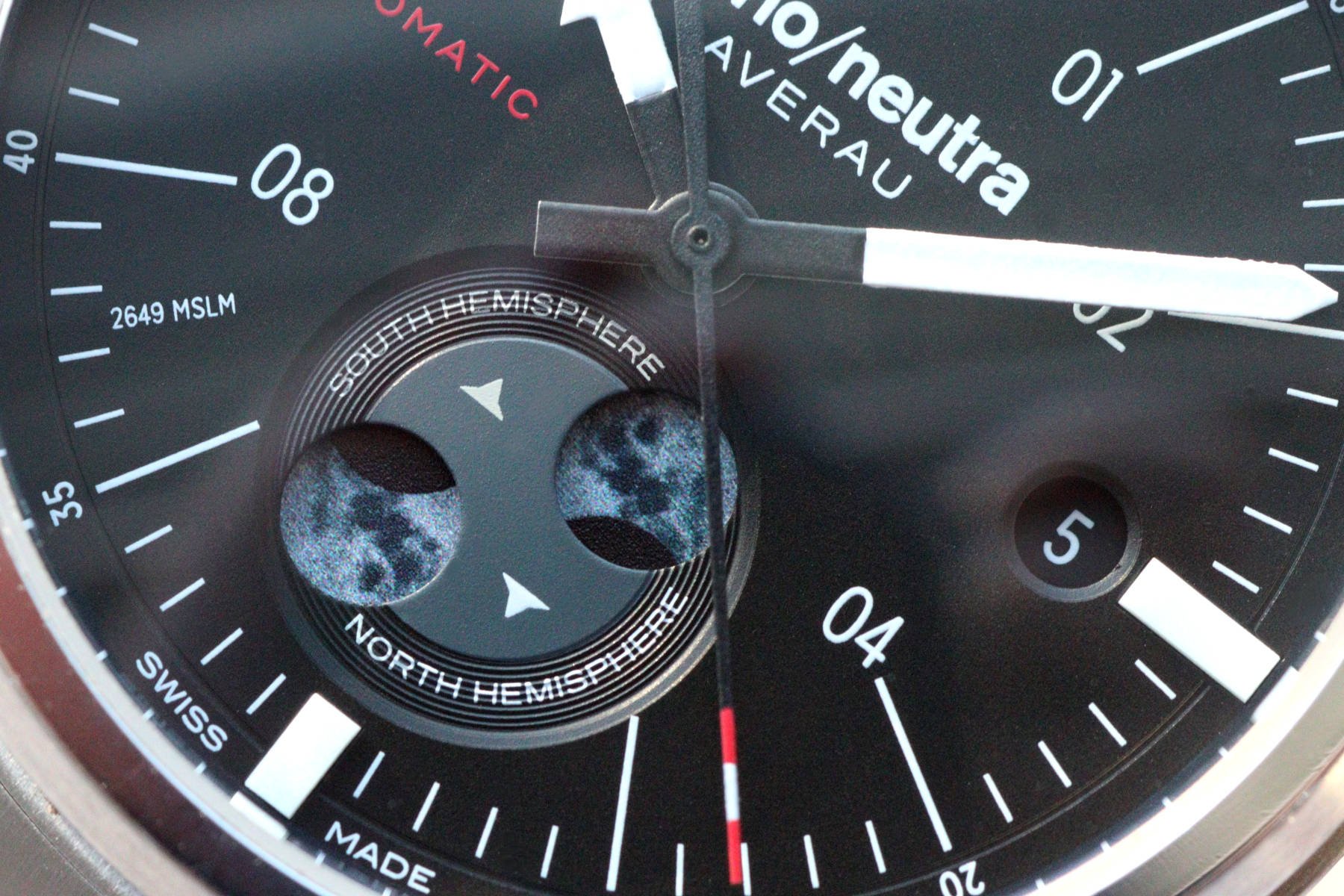 Why a moonphase?
The moonphase — it's a bit of a pointless complication these days. I can't think of anything in everyday life that requires you to know the phase of the moon. By all means, let me know in the comments if you can think of something relevant here. Still, despite the relative lack of use, I wanted a moonphase in my collection for a long time. Why? To be honest, it's because it's something a little bit different. I've always found the moonphase interesting, as I also have an interest in space. However, I've always found the traditional moonphase displays very old-fashioned and not to my taste.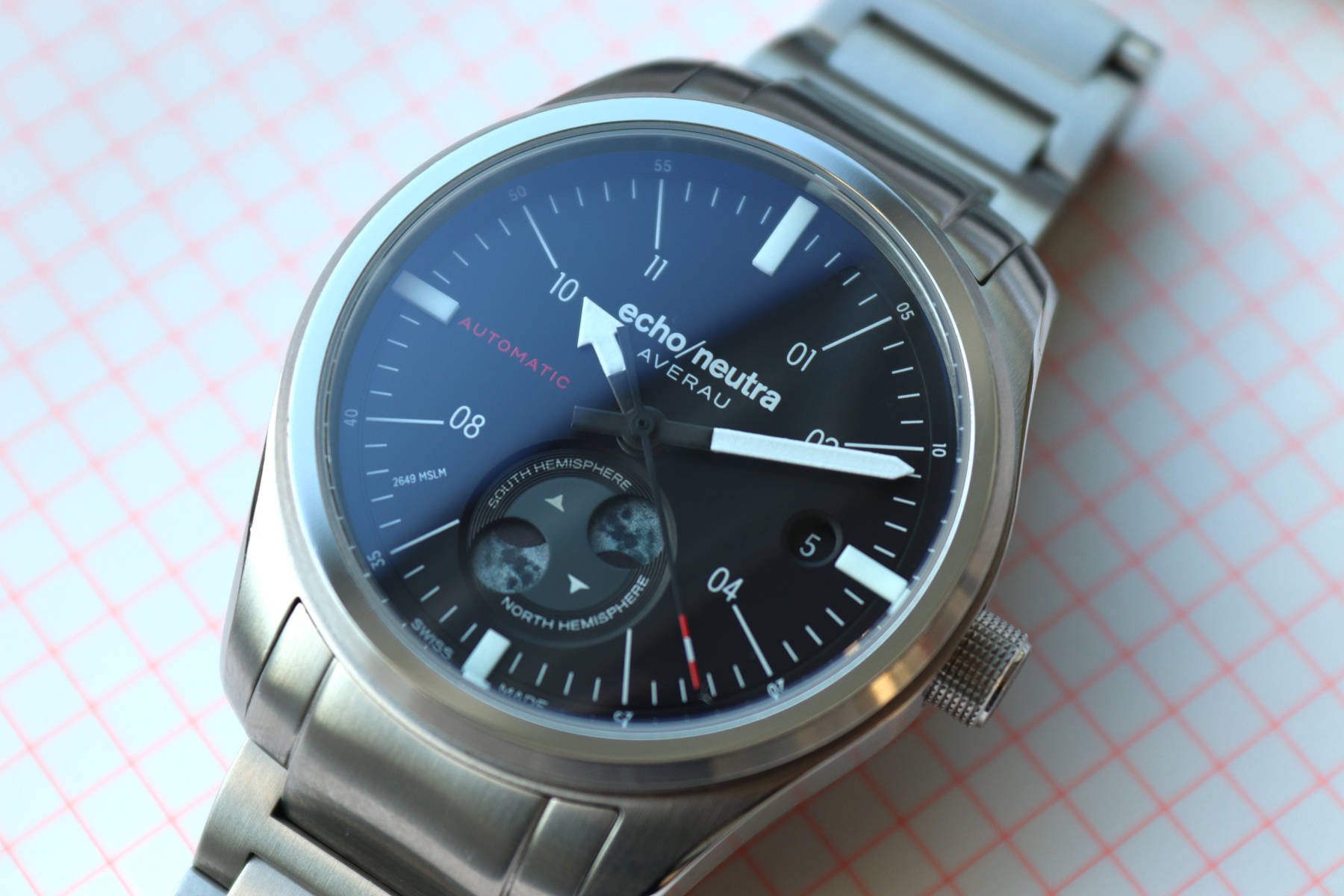 It wasn't until I first came across the IWC Big Pilot Perpetual Calendar that I found a moonphase display that I liked. The modern interpretation of a very classic complication is well executed. Obviously, Echo/Neutra was inspired by IWC's representation for the Averau 39. The moonphase display is nearly identical, with very slight tweaks, but it's the perfect fit here. The Bauhaus-style dial design wonderfully complements this type of moonphase display. So now I have a modern moonphase watch in my collection and on my wrist, and I am happy. I mean, I'm not 100% certain it's 100% accurately set, but it just looks cool. Is that a good enough reason for picking up one of these watches? I think so, yes.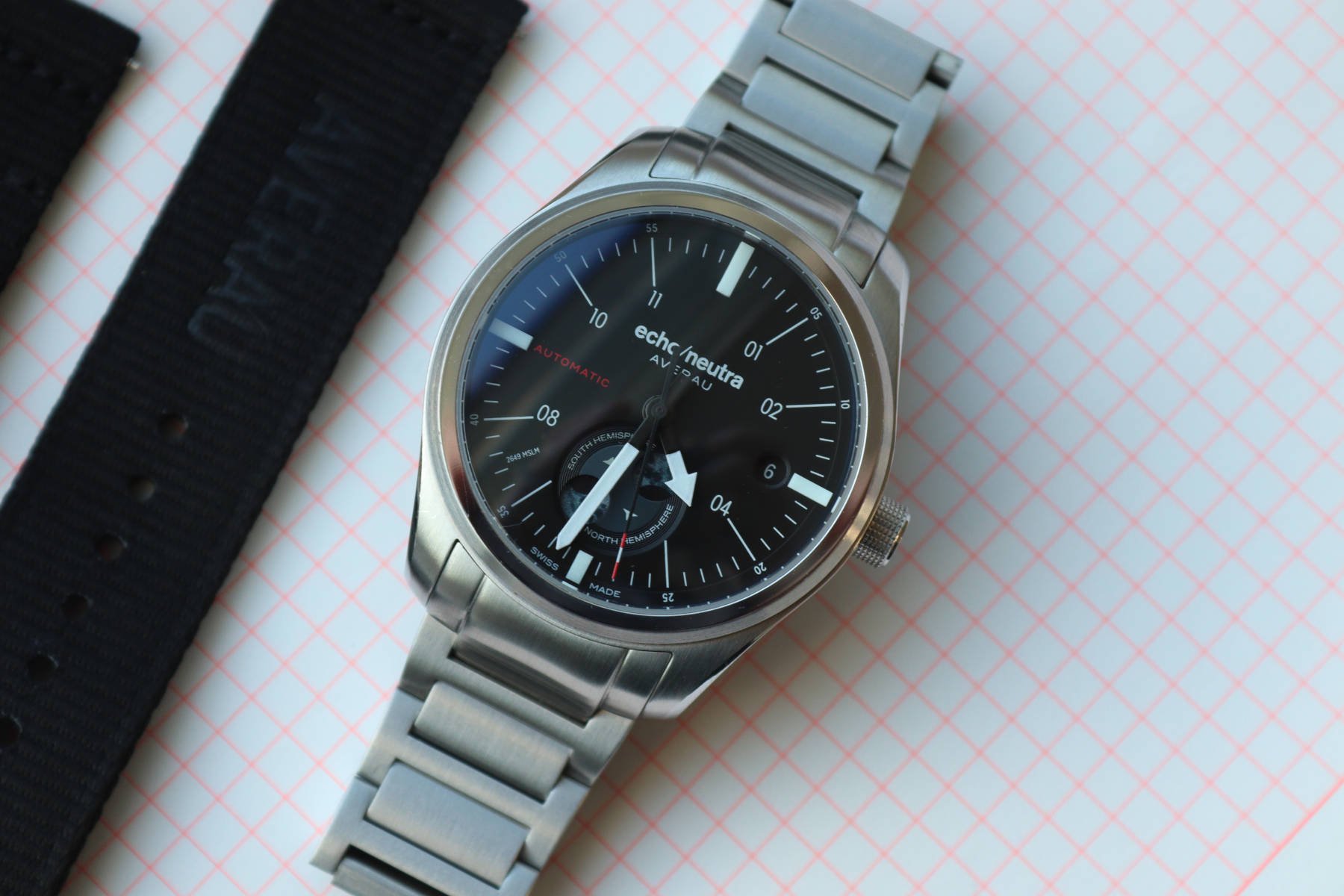 The Averau 39 H-link bracelet
The good thing about picking up the stainless steel version of the Averau 39 Moonphase is that it had the option of a matching stainless steel bracelet. Our fearless leader, RJ, once taught me, "Always get the bracelet." Those are wise words, as it's usually more expensive to buy the bracelet after the initial purchase. So, heeding his advice, I got the watch on the matching bracelet. The H-style links are quite small (in a good way), meaning that it's pretty easy to perfectly size to your wrist. I had zero issues. The clasp has three micro-adjustment positions to fine-tune the size, should you require it.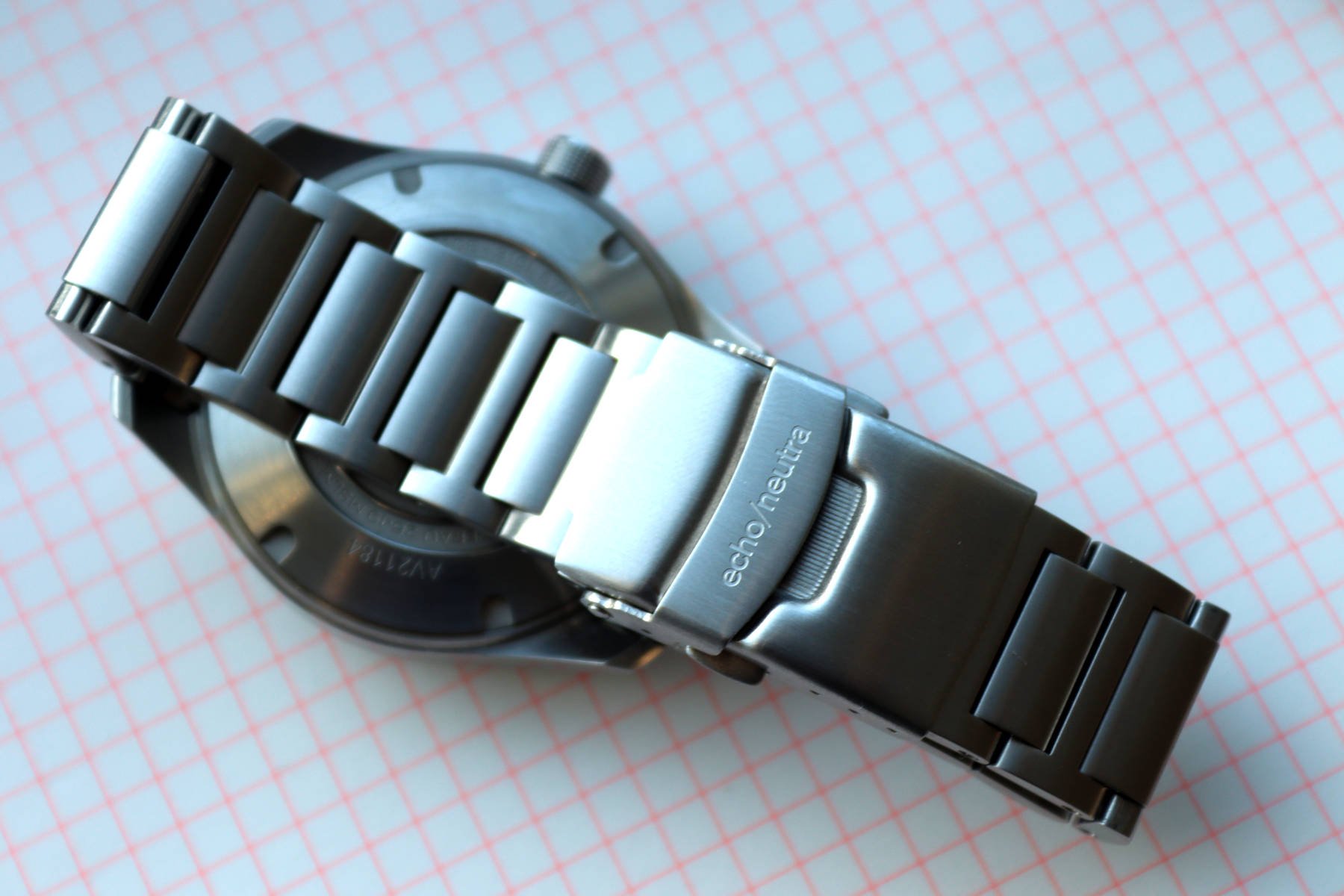 On the topic of the clasp, this is probably my single criticism. It's adequate — nothing more, nothing less. When the rest of the watch, including the bracelet itself, is so well built, the clasp is a bit of a letdown in comparison. As I said, there's nothing inherently wrong with it; it's just not as good as the rest of the watch. I think that a slightly more premium clasp would have made the bracelet the only strap choice I'd considered. However, that might have meant I didn't get to explore Echo/Neutra's other straps. And that would have been a shame.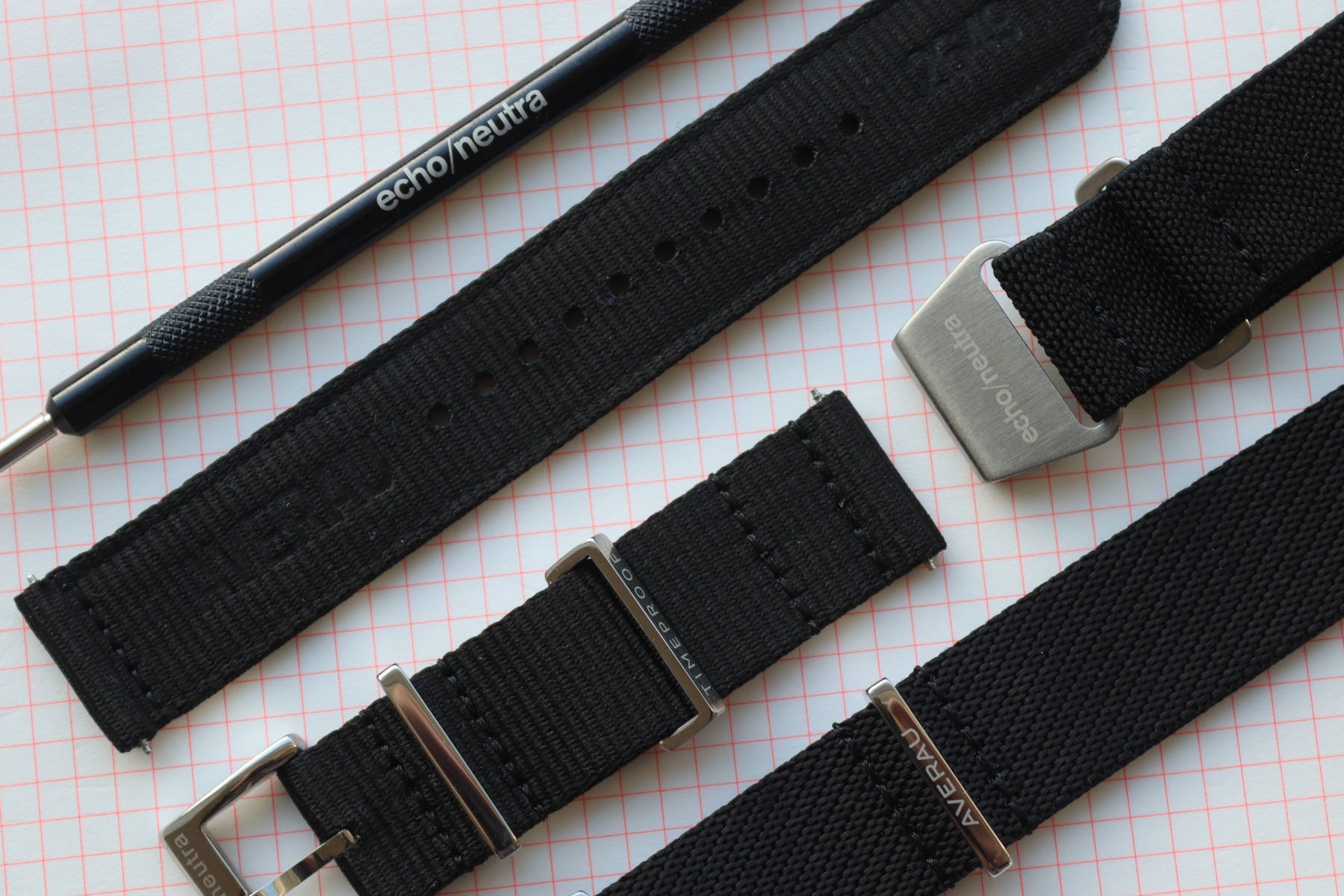 Echo/Neutra's other straps
I like playing with straps. I'm a "tinkerer", what can I say? It's not often that I find a strap that is so perfect for a watch that nothing else gets a look-in. I think the only way past this obsession is an excellent bracelet and clasp. When a bracelet is really good, it can elevate a watch beyond a simple strap. So, while I have established that the Averau bracelet was good, it wasn't good enough to stop me from testing other strap combinations. So, where best to look for inspiration? I decided to see what combinations Echo/Neutra offered on its website, and I was somewhat surprised by how good the straps looked. Buoyed by what I saw, I picked up a few of Echo/Neutra's branded straps rather than random third-party ones. Where possible, I like straps to be on-brand. A week or so later, my postman dropped off a black Marine Nationale strap, a black NATO strap, and the two-piece Technical strap, also in black.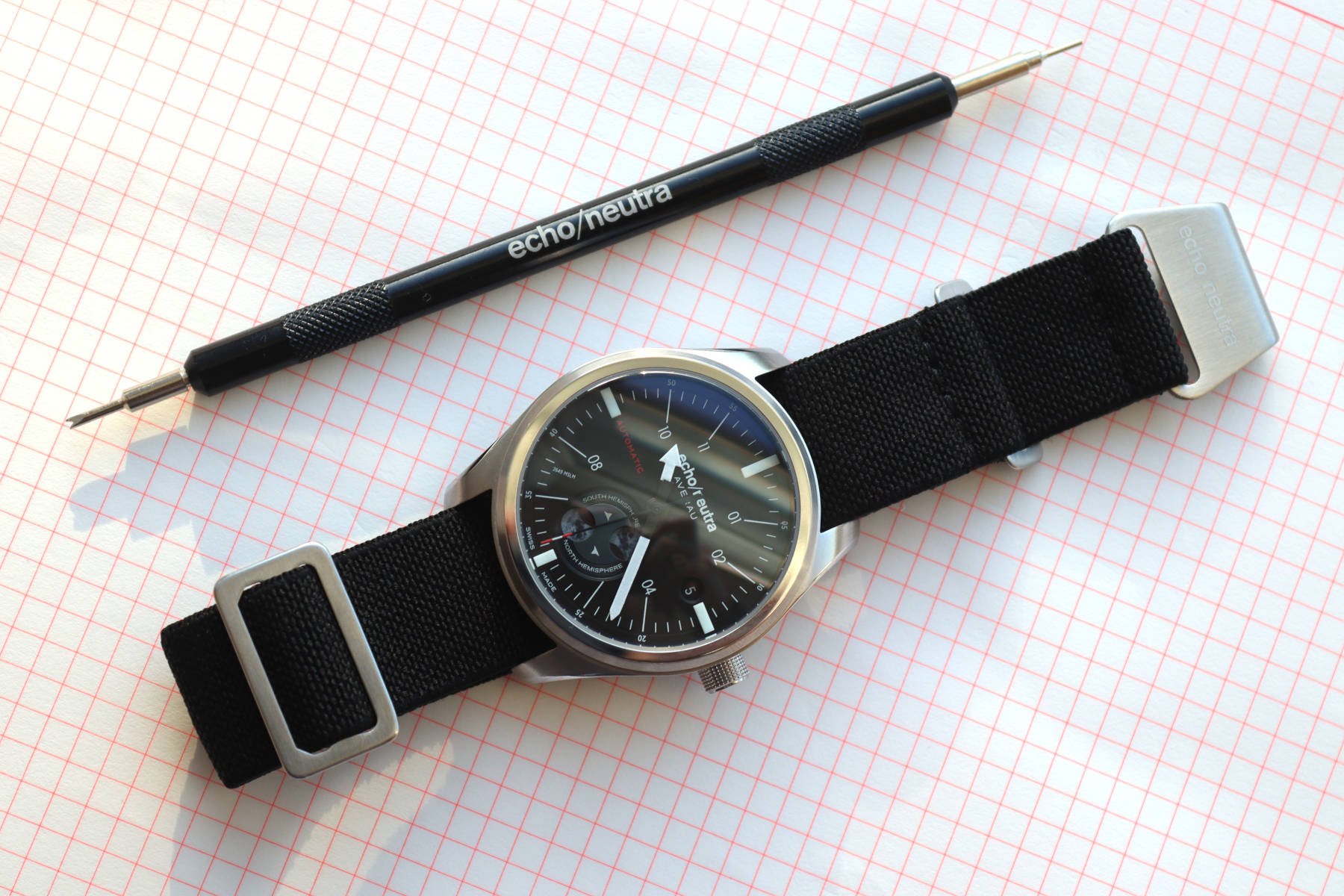 Marine Nationale strap
First up, the Marine Nationale. I enjoy this strap style, but I have had mixed experiences, usually due to the moveable keeper that the hook fastener attaches to moving about. Thankfully, there's no such worry here. The strap stayed snuggly fitted to the size I set up. The fabric is smooth and very comfortable with just the right amount of stretch. At €30, you can undoubtedly find cheaper options, but my experiences with this type of strap have been very much that "you get what you pay for".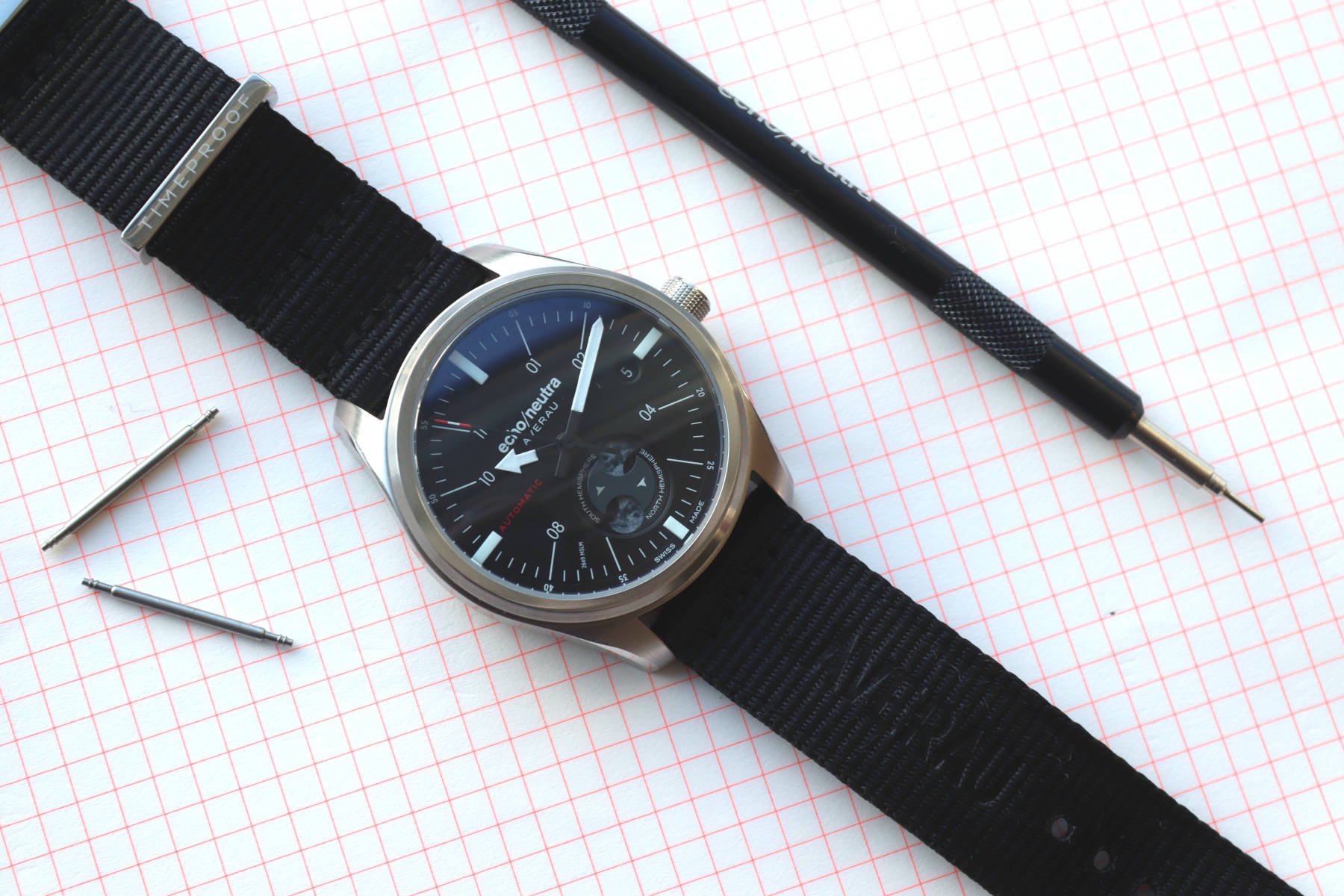 Two-piece Technical strap
Next up is possibly my favorite of the three straps — the two-piece Technical strap. The strap is made of a thick canvas/webbing material, and I found it remarkably comfortable despite the relative thickness. I expected it to take a little wearing in to get it comfortable, but there's zero break-in time required. The material looks and feels very durable, and the heat-stamped "Averau" branding is excellent, being subtle yet apparent. I appreciated the moveable keeper too. I'm not the biggest fan of the "Timeproof" inscription. I'd have preferred "Averau" like on the NATO strap. At €28.69, the Technical strap is the cheapest of the three, so I'd recommend this one if you're considering adding a strap to your Averau purchase.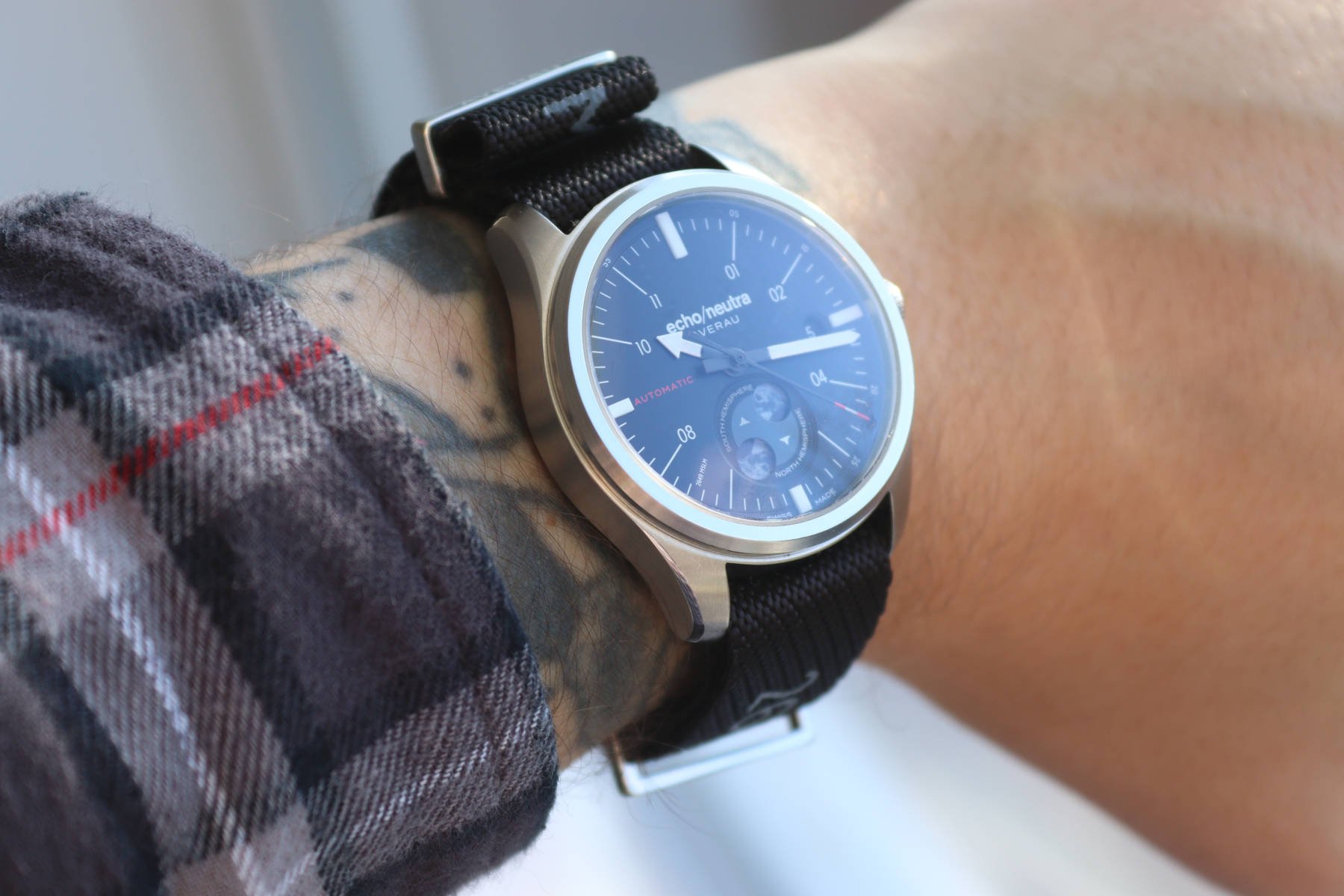 NATO strap
Finally, I also picked up the NATO strap. The NATO material is soft and definitely on the better side of my NATO strap experiences. It's perhaps not as soft as some seatbelt-style NATOs out there, but it's not as thick either. The material is thin but to the right degree, and the stitching is well finished with no scratchy edges. Echo/Neutra branded the strap with some dark gray writing, along with "Averau" on the fixed keeper. At €35, the NATO is the most expensive of the straps I tried out. It's a great strap and looks wonderful on the Averau 39 Moonphase, but my number one choice is still the two-piece Technical strap.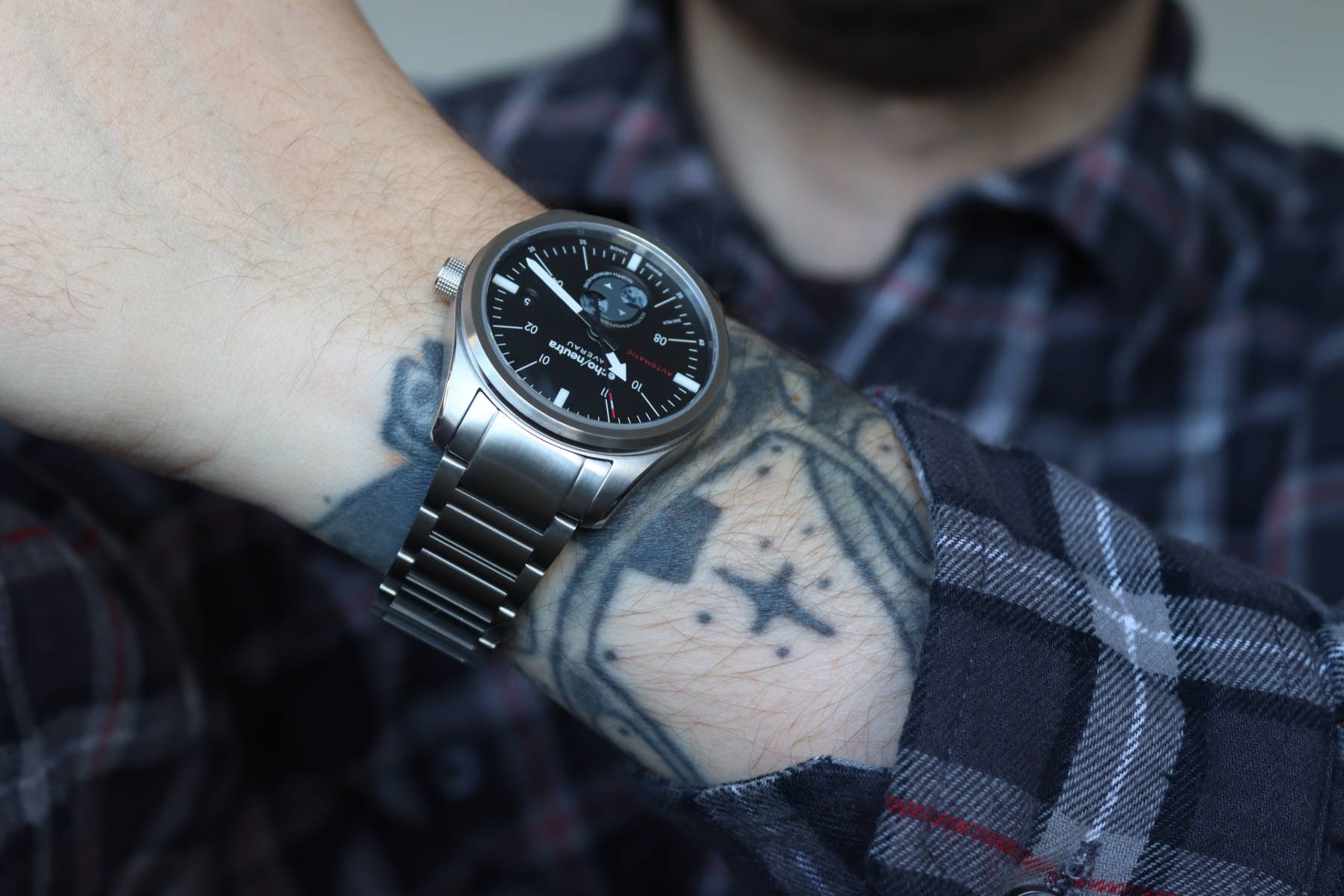 Final thoughts on the Averau 39 Moonphase
So there we have it — my thoughts and opinions on a watch that thoroughly and positively surprised me. The combination of the size and the excellent straps mean that it's a no-brainer to grab each morning to help me through the day. I love the simple Bauhaus-inspired dial with the modern moonphase display. The Averau 39 is the watch I knew I liked but didn't know I needed. I am looking forward to now reading Rob's review here. He owns a few Echo/Neutra watches, but this is my first from the brand. He's always spoken highly of the Italian brand, and now I can see why. If you're on the fence over this watch, rest assured, it's a fantastic watch for the money!
Find out more about the Averau 39 Moonphase on the Echo/Neutra website. Price: From €790 (€860 on the stainless steel H-link bracelet).
Follow me on Instagram: @davesergeant | @fratellowatches
Watch specifications
Model
Averau 39 Moon Phase
Case Material
316L brushed stainless steel
Case Dimensions
39mm x 46mm x 13.5mm
Crystal
Double domed Sapphire with AR coating
Movement
Sellita SW280-1 — elaboré grade
Water Resistance
100m (10 ATM)
Strap
316L stainless steel bracelet (other straps available)
Functions
Hours, minutes, and central seconds. Date and dual-hemisphere moon phase display