Fratello Editors' Favorite Watches Under €1,000 In 2023 — Brandon's Picks From Seiko, Baltic, And Laco
Three different genres, colors, and movements for some well-rounded fun
This month, many of my fellow editors have shared their favorite watches under €1,000 in 2023. But while I've kept abreast of everyone's picks, I was initially at a loss for what I could contribute. You see, I don't dabble in this price bracket much, and I rarely find watches in it that I feel I've got to have. On top of that, there was that completely self-imposed pressure that I'd need to pick the "best" sub-€1K watches possible. When faced with a challenge like this, I'm sure many enthusiasts might feel similarly stuck. But then I read Gerard's article, and something finally clicked: all that mattered was how my choices stuck with me.
The way Gerard described the Kuoe Old Smith suddenly sparked my inspiration. He said, "It's a watch that's been on my radar for a while now… Unfortunately, I haven't been able to handle or even see it in real life yet, but I can't get it out of my mind." Upon reading that, I realized that I also had a few watches that I couldn't seem to banish from my brain. Even if they were buried deep in my mental caverns for a while, inevitably, they always found a way to emerge. Furthermore, just because I hadn't handled some of them yet didn't mean that picking them was fundamentally wrong. Then, within minutes, my picks fell into place, and I realized that they'd even make a nice three-watch collection! So without further ado, here are my top three sub-€1K watches from Seiko, Baltic, and Laco.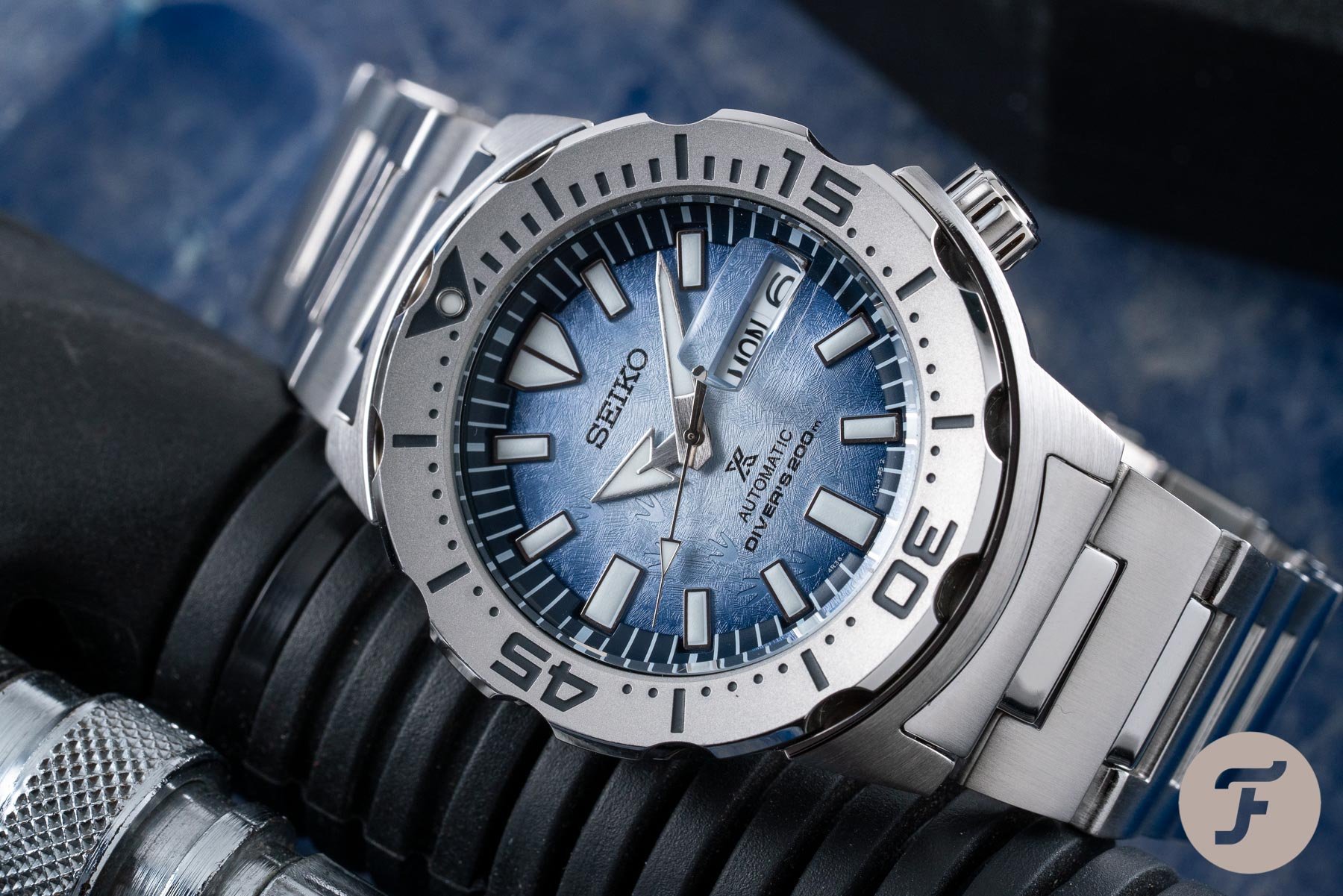 Favorite watches under €1,000 in 2023 — Seiko Prospex "Monster" SRPG57
Since last year, I've felt an itch for a light-blue-dialed diver, which I've strived to suppress due to bigger watch goals. I've dismissed several contenders, yet the Doxa Sub 300T, our Aquastar collab, and this Seiko have stood their ground. I let the Aquastar go in favor of our Straum Jan Mayen, and I've been hesitant to lay down €2K for the Doxa. The Seiko SRPG57, however, is a pesky little bugger that's intent on wiggling its way to my house. Here in Japan, I see this model in store displays everywhere, and it never fails to lure me closer. Perhaps it's latent nostalgia from my early collecting days when the Seiko "Monster" was a forum darling in the mid-'00s. Or it could be that Seiko's prices have now risen so high that this model still represents something like value. Either way, it's got me, and it's got me good.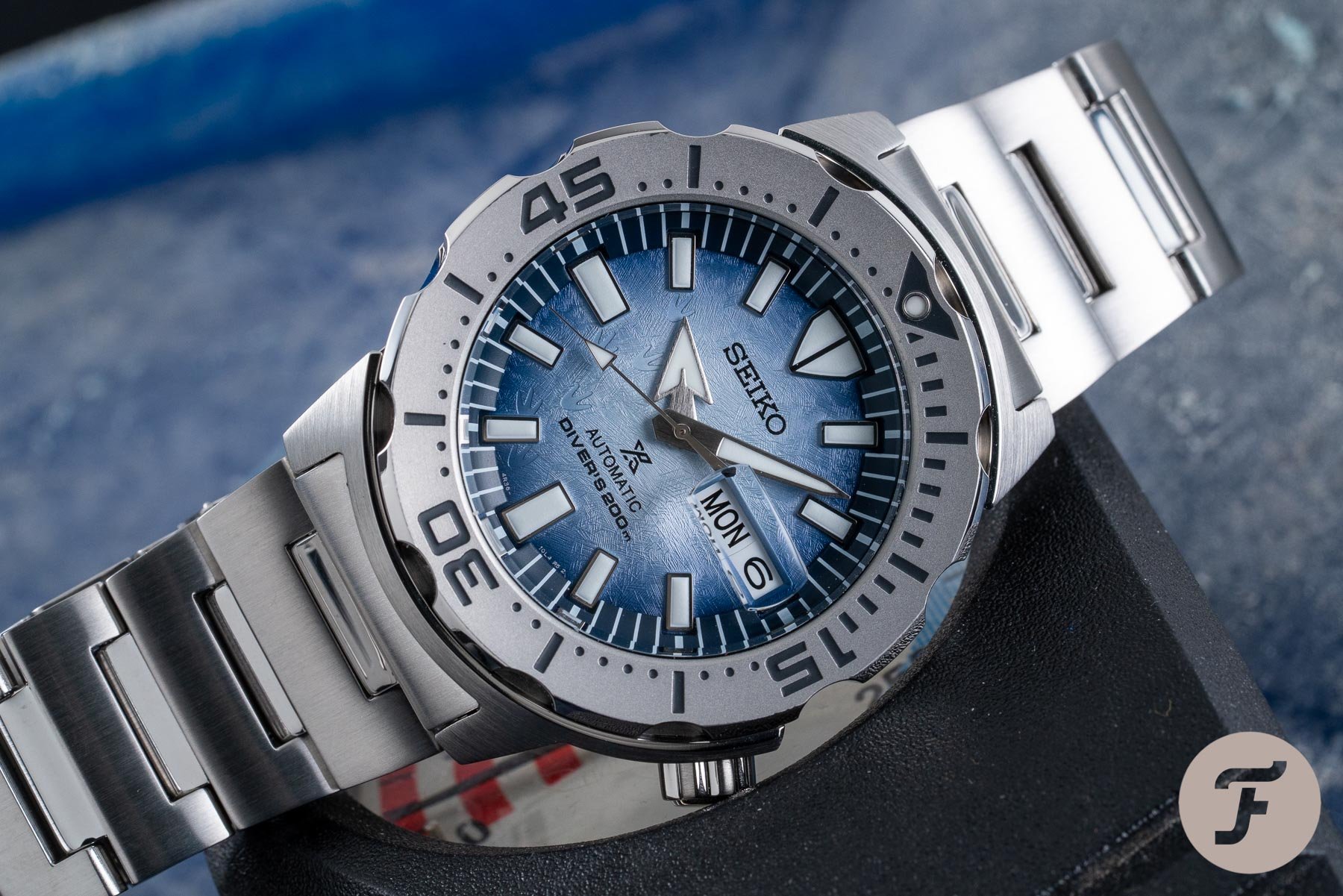 This Save the Ocean edition has a light blue gradient dial with a marvelous texture. It looks like scratched ice, and there are even penguin footprints embossed into it for more realism, I guess. Honestly, I'm indifferent to the penguin reference, but the dial's hue and finish are truly alluring. I also love the shark-tooth-like hour marker at 12 and how the indices cut into the rehaut, basically forcing alignment (if you know, you know). At 42.4mm wide, 49.4mm long, and 13.4mm thick, it's on the bigger side for my 17cm (6.7″) wrist. Then again, this isn't a "Monster" for nothing, and I'd happily wear it as a kick-around piece.
Yes, the bracelet has a horrid stamped clasp, and the 4R36 movement isn't the most accurate out there. But it does have an optional kanji day display, which I still find neat even though I can read it. At €550, this watch is tempting, but at ¥51,040 (roughly €340) on sale at my local mall, it's even more so!
Baltic MR01 Salmon
Moving from diver to dress watch, the Baltic MR01 Salmon is another option under €1,000 that I just can't forget. Every time Baltic restocks the MR01, I come this close to pulling the trigger on one! And with its fine-grained dial, applied Breguet numerals, and folded feuille hands, this piece is an elegant beauty! The coppery dial is saturated enough to look rich but, crucially, light enough that the mirror-polished elements don't disappear. To me, the hour numerals are phenomenal too with their oversized presence and classical curves.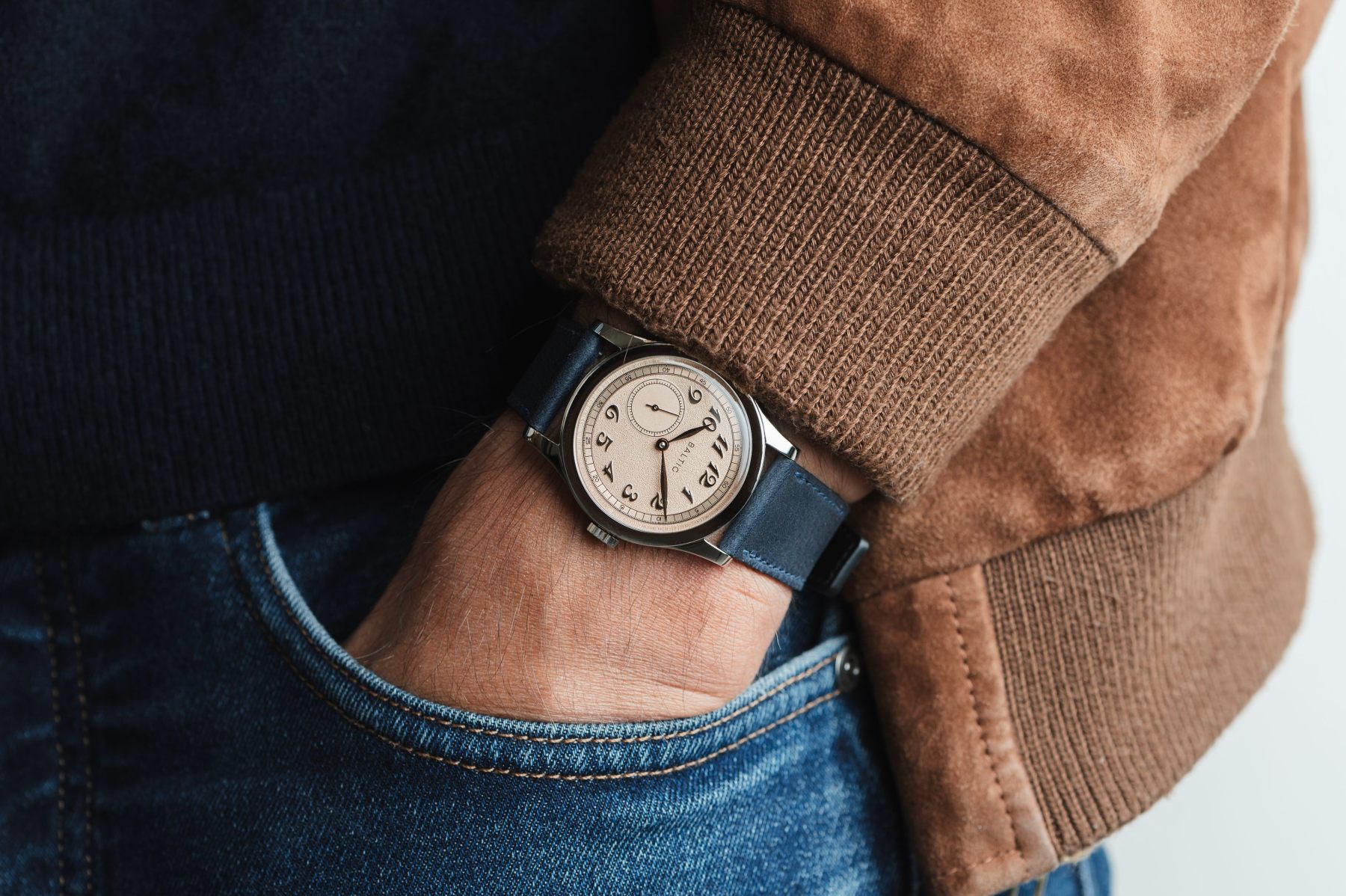 The MR01 case isn't overly intricate, showing a complete lack of beveling and a wide, flat bezel. However, with the dial as the star of the show, having a more straightforward case is just as well in my view. Its mostly high-polished finish suits the classical style, and the horizontally brushed sides give it just a touch of contrast. This case measures 36mm in diameter, 44mm from lug to lug, and 9.9mm in thickness, including the domed acrylic crystal. For a dress watch that also works well with casual wear, these dimensions seem pretty spot on.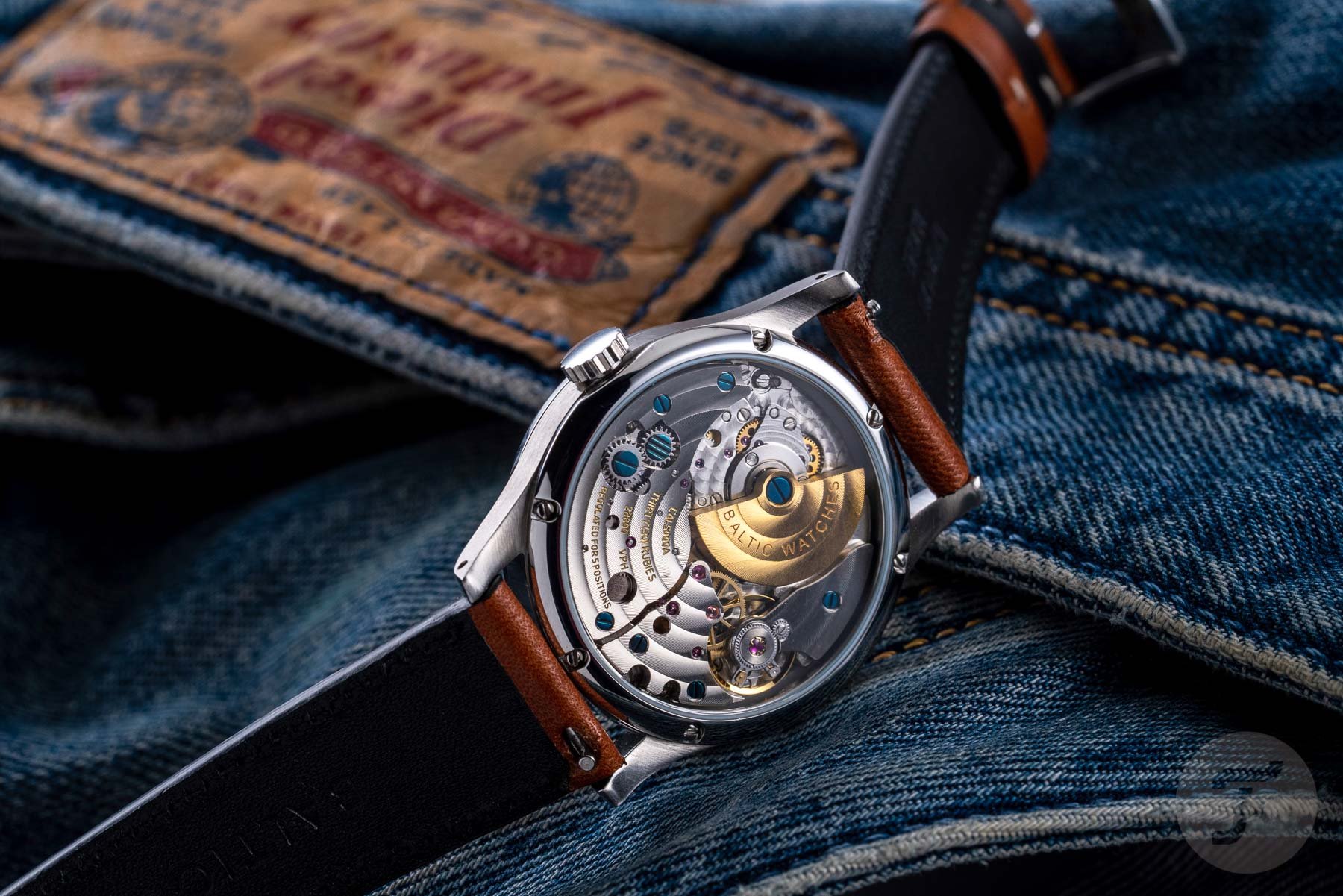 Of course, another draw is the 4Hz micro-rotor movement, the Hangzhou 5000A. Yes, this is a Chinese caliber with machine finishing, but it's an attractive and uncommon choice for a watch under €1,000. It fills the case well and displays rather nice circular striping, blue screws, and perlage. Furthermore, the micro-rotor allows the case to stay slim while also keeping the 42-hour power reserve topped up. At €545 (before local taxes) on a strap, I consider the Baltic MR01 Salmon a truly intriguing proposition. Baltic will be restocking it on June 1st as well, so it may be time for me to give in at last!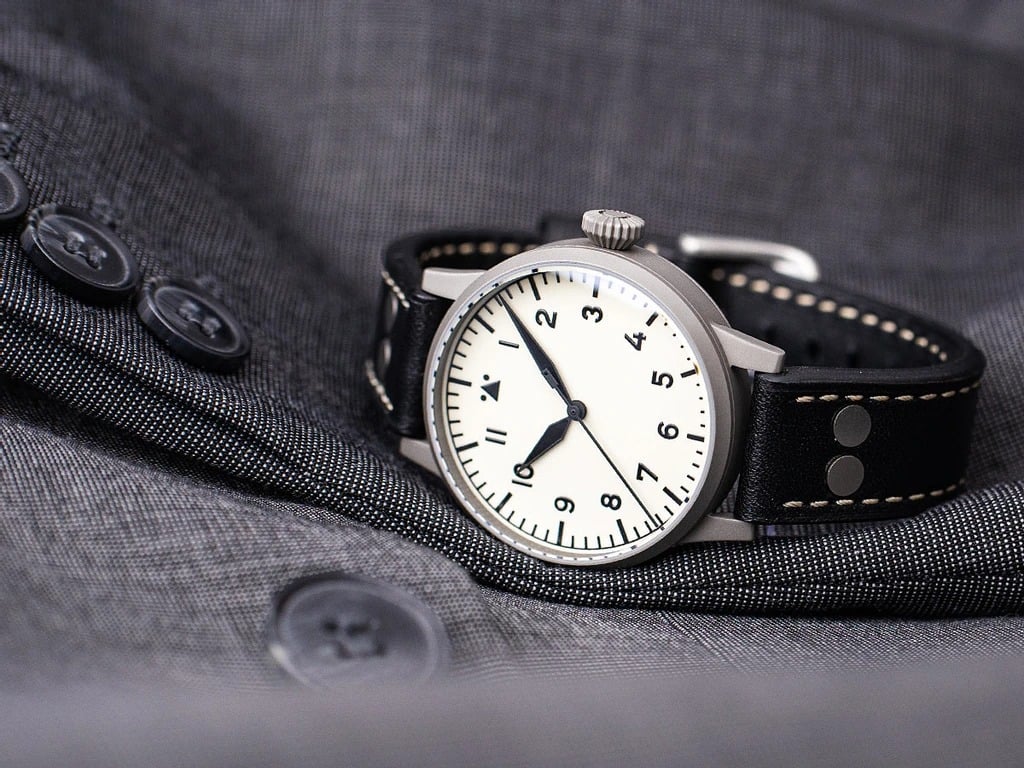 Laco Venedig 39
Ever since 2015 when I bought my first one, I've had a massive soft spot for Flieger-style watches. Back then, I bought a $100 ripoff of a Big Pilot, but about a year later, I sold that and upgraded to a Stowa. I've owned my limited-edition Stowa Flieger Blue ever since and have always thought it was a steal for the €800 that I paid. These days, though, most of Stowa's Flieger Classic models cost €1,250 or more, so I'm going with another German brand for this pick. This is the Laco Venedig 39, a member of the brand's Pilot Watch Original line.
Why "Pilot Watch Original"? Well, just like Stowa, Laco was one of five original manufacturers of Flieger watches (Beobachtungsuhren) for the German military in the 1940s. Let me be clear: I absolutely DO NOT sympathize with or condone what Germany did in those days. Instead, like many enthusiasts and brands, I see these watches as watches. I appreciate the impeccable legibility that the wide-open dials, Arabic numerals, stick markers, and sword hands provide. The fact that so many brands today iterate on this design speaks to its fundamentally effective and aesthetically pleasing nature. And with the Venedig 39, Laco takes that to the next level.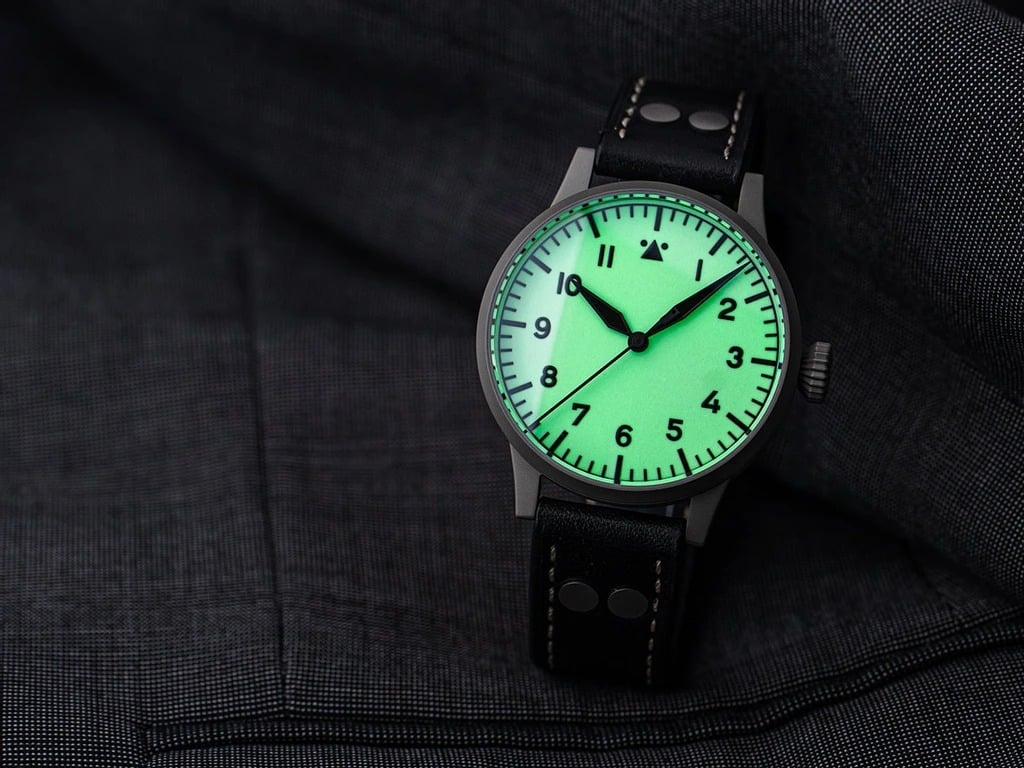 Yes, this watch boasts a Super-LumiNova C3 dial with black hands and markings for even greater nighttime readability. The sandblasted case is historically accurate in its finishing, shape, and engravings. Thankfully, though, it's much more wearable than the 55mm B-Uhren of old. At 39mm wide, 46mm long, and 12.15mm thick, it's ideal for me. If you fancy a larger one, though, Laco also offers a 42 × 50mm version. With 100m water resistance, a sapphire crystal, and an Elaboré-grade Sellita SW200, the Laco Venedig 39 is fantastic at €980.
Brandon's favorite watches under €1,000 in 2023 — Final thoughts
There we go — a diver, a dress piece, and a pilot's watch, all available in 2023 at under €1,000. I hope you didn't mind the very personal approach I took here, but believe me when I say that I love all of these picks. If they continue to stick with me as much as they have thus far, I may even end up adding all of them to my watch box. I will need a bigger box, but hey, life could be worse!
What do you think of my picks? I'm curious to hear your thoughts. As always, feel free to drop them down below in the comments. And as far as I know, this will be the last submission in our Fratello Editors' Favorite Watches Under €1,000 In 2023 series. By reader request, Jorg will be back early next week with a full roundup of all the watches we've chosen. Word has it you Fratelli might even vote for the best one. So keep an eye out for that, and have a great rest of your weekend, everybody!