Fratello Editors' Favorite Watches Under €1,000 In 2023 — Gerard's Picks From Baltic, Ligure, And Casio
These would make a nice, diverse collection for only €1,350 total!
Quite unintentionally, my interest in watches in the budget segment (under €1,000) has grown quite a bit in recent years. It could have something to do with the fact that the prices of more reputable ones have been going pretty wild lately. Or it may also be because some of the latest versions of established models are simply not available. I've also noticed that I care less about brands' reputations. Brands seem to be very involved with whom or what they want to be associated with more so than building a reputation by presenting good and attractive watches. I often don't know or recognize their ambassadors of choice, nor am I interested in the activity a brand chooses to connect with. Furthermore, I can't see how their watches benefit from these associations.
Of course, I understand marketing and can see how these ambassadors and connections to activities help grow a brand and its turnover. But that's not of interest to me. I want to be touched by a watch — touched by its design, its quality, and by newfound solutions for known challenges. I'm a watch kind of guy. I don't enjoy wearing a watch from TAG Heuer just because my compatriot Max Verstappen wears one and became the Formula 1 world champion. Don't get me wrong, I do like Formula 1 and like that Max Verstappen became a world champion. However, that doesn't make me like the brand or the watches that Max wears or endorses.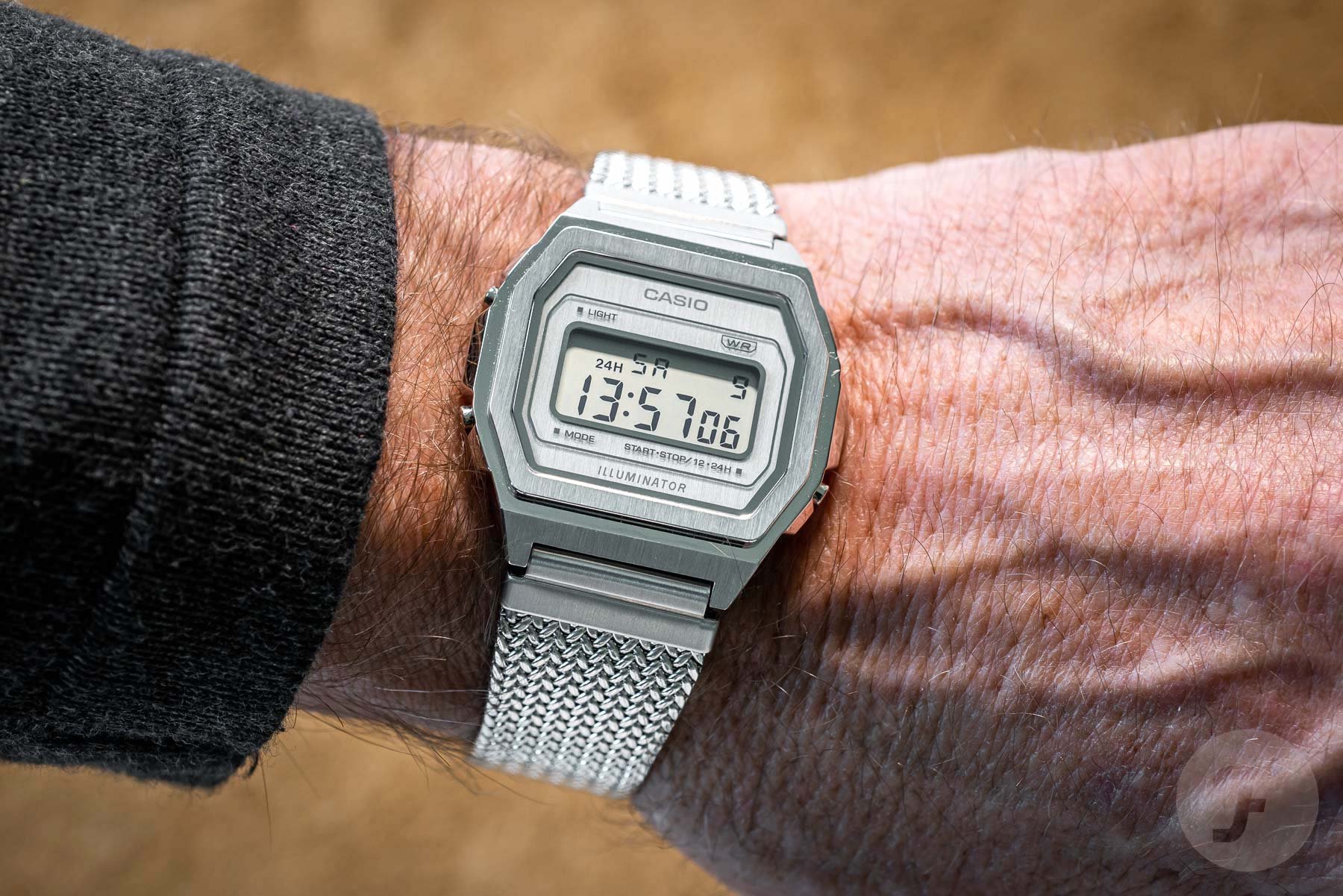 Gerard's favorite watches under €1,000 in 2023
Lately, more often than not, I find refuge in more affordable watches. Sure, I still have an interest in the watches of Rolex, Patek Phillipe, Omega, Cartier, and Jaeger-LeCoultre, just to name a few brands that are not in the budget segment. But the fact that they have priced themselves out of my league or are not available to buy has made me look beyond them as well. This current series of articles, Fratello Editors' Favorite Watches Under €1,000 In 2023, makes it evident that there's a lot to enjoy and discover in this segment. My choices might not be all too obvious. Two of them aren't just below €1,000, but even below €500, making the total price of my three choices only around €1,350.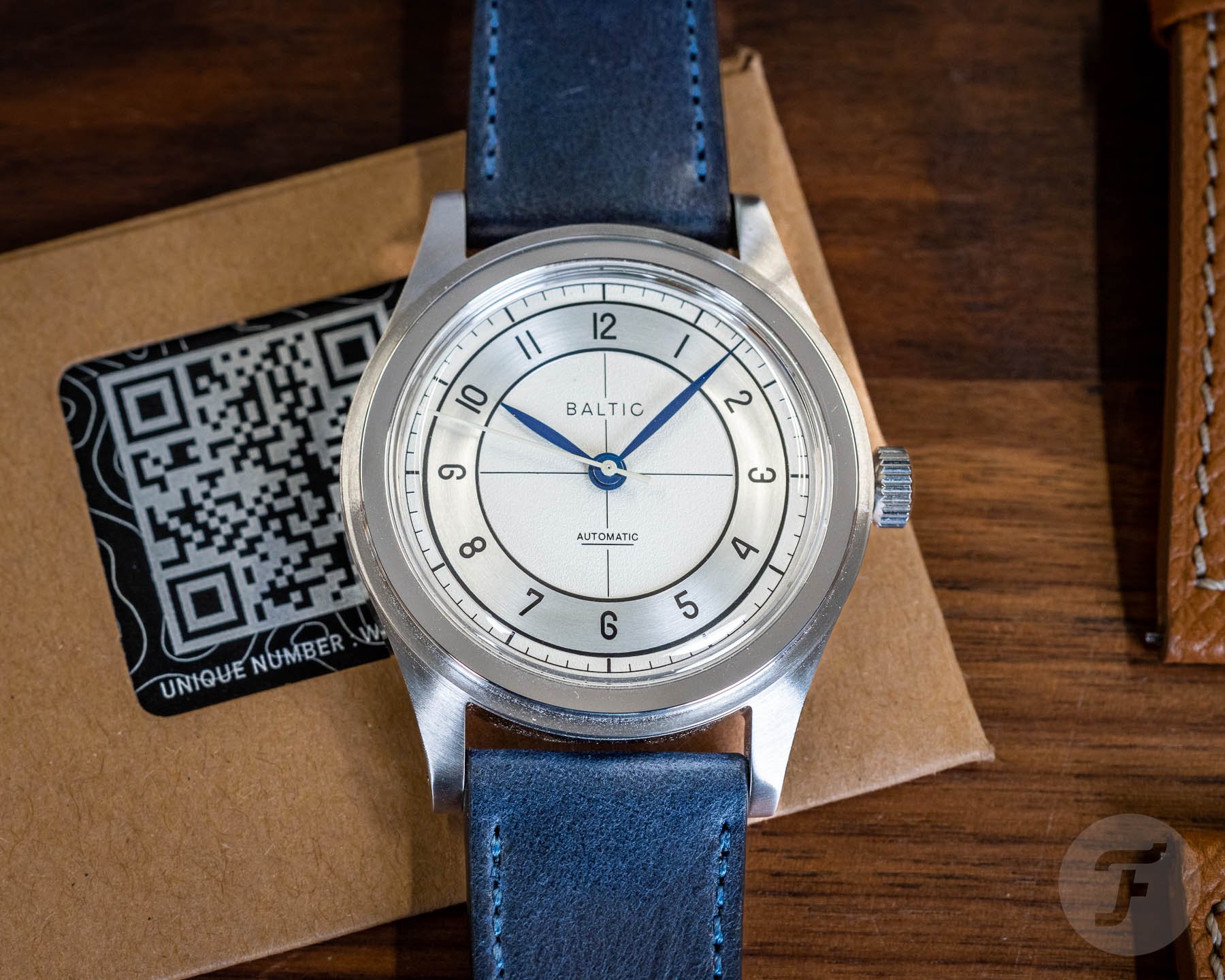 Baltic HMS 002 Silver
At the beginning of this year, Baltic updated the HMS 002 with the new Miyota caliber 8315. The HMS 002 was born in 2019 with a Miyota 821A movement inside, further developing the 8215. Baltic correctly decided that there was room for improvement in the movement department. And then, it was an easy choice when Miyota presented the 8315 with quite a few advantages over the 821A.
The best thing about this movement update was that, because of the press release we received, the HMS 002 came onto my radar. I missed it in 2019, and due to an Omega CK 859 review I did in August 2022, watches with sector dials gained my interest again. Before that, the Jaeger-LeCoultre 25th-anniversary Master Control Date and the Longines Heritage Classic had sparked my interest already. Still, the second edition of the Baltic HMS 002 Silver was the first one that made me spend my money (€435.60 including Dutch VAT).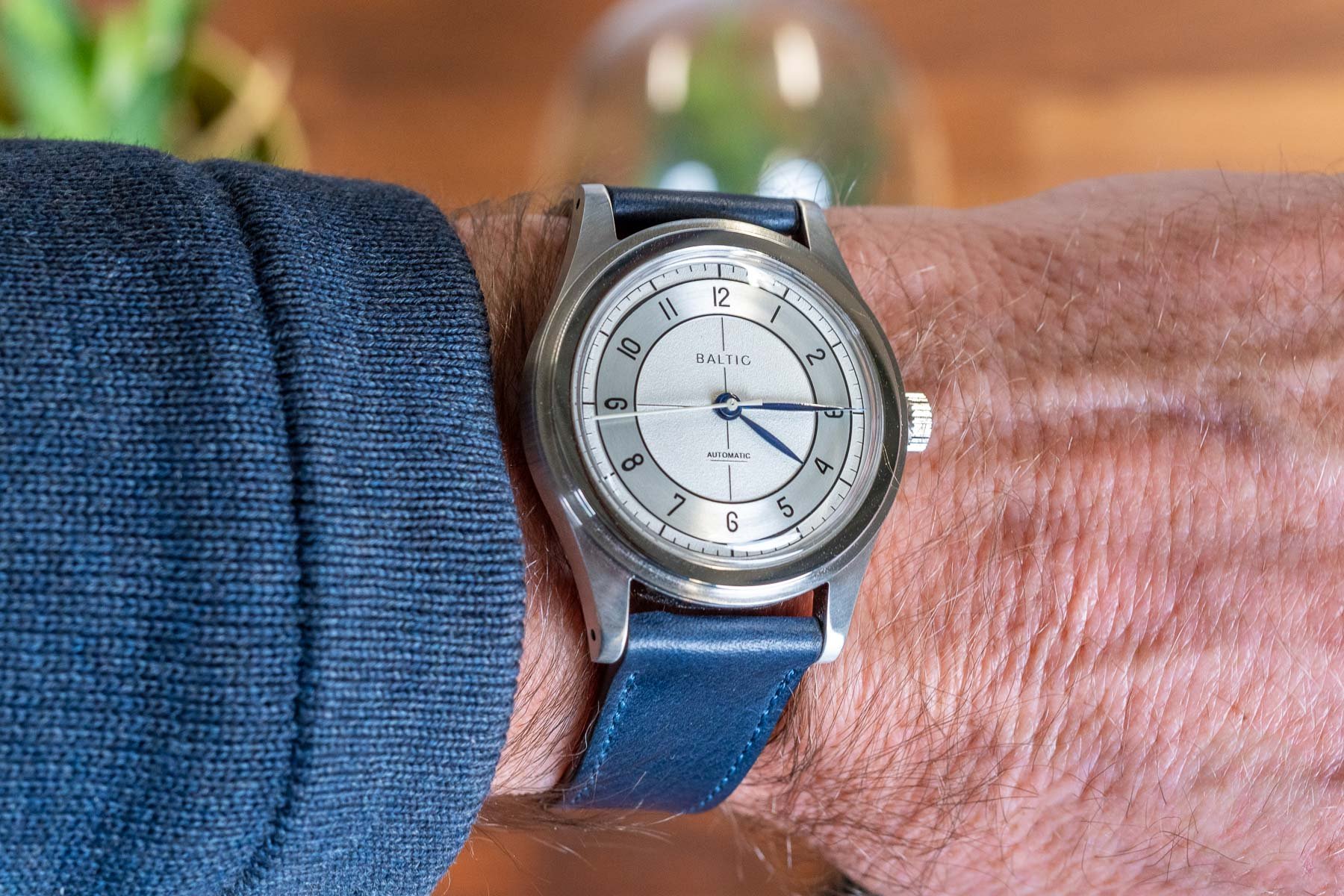 What I like most about the HMS 002 Silver is its dial finishing. It's stepped, with a circular-brushed chapter ring and a beautiful sandy, matte dial texture. The construction of the case and how it's finished is also better than I would expect from a watch in this entry-level league. It has linear brushing on the sides, circular brushing on the lugs, and mirror polishing on the flat-topped bezel. These different finishes make for a charming case.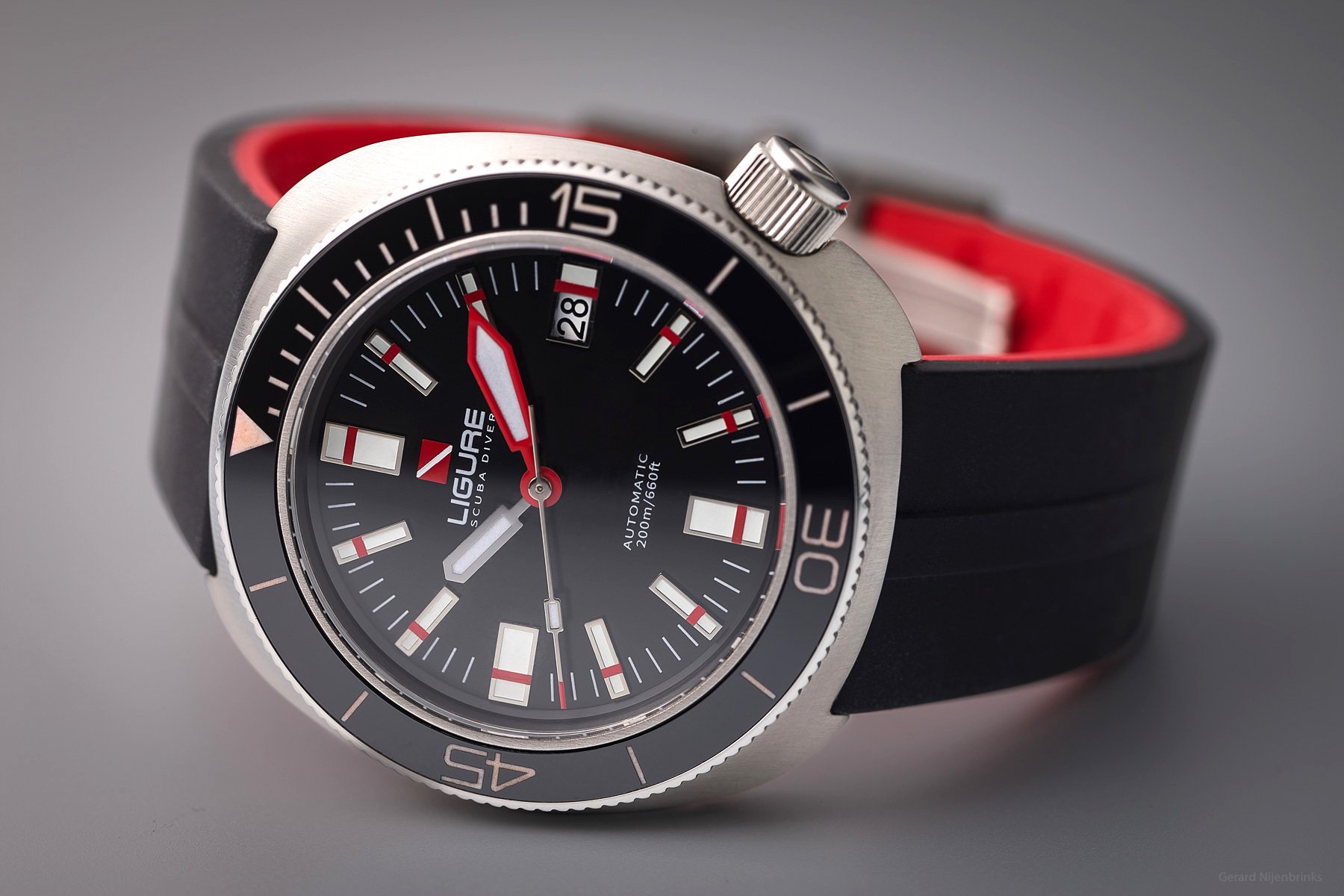 Ligure Tartaruga Black
My next choice is a relatively new kid on the block, the Ligure Tartaruga. In general, I'm fond of watches that seem to be regular but that, upon taking a closer look, have gone the extra mile to be more refined or of higher quality. I understand it's difficult to explain, but let me try to do so by describing the Tartaruga. At first glance, the watch will probably remind you of a Seiko Turtle. It was meant that way; otherwise, Ligure wouldn't have named it Tartaruga, which means "turtle" in Italian. And why Italian? Well, Ligure is a brand founded in Italy. We did an introduction article on the Ligure Tartaruga back in 2020. Meanwhile, a lot has changed for the better. The Tartaruga has been refined and matured.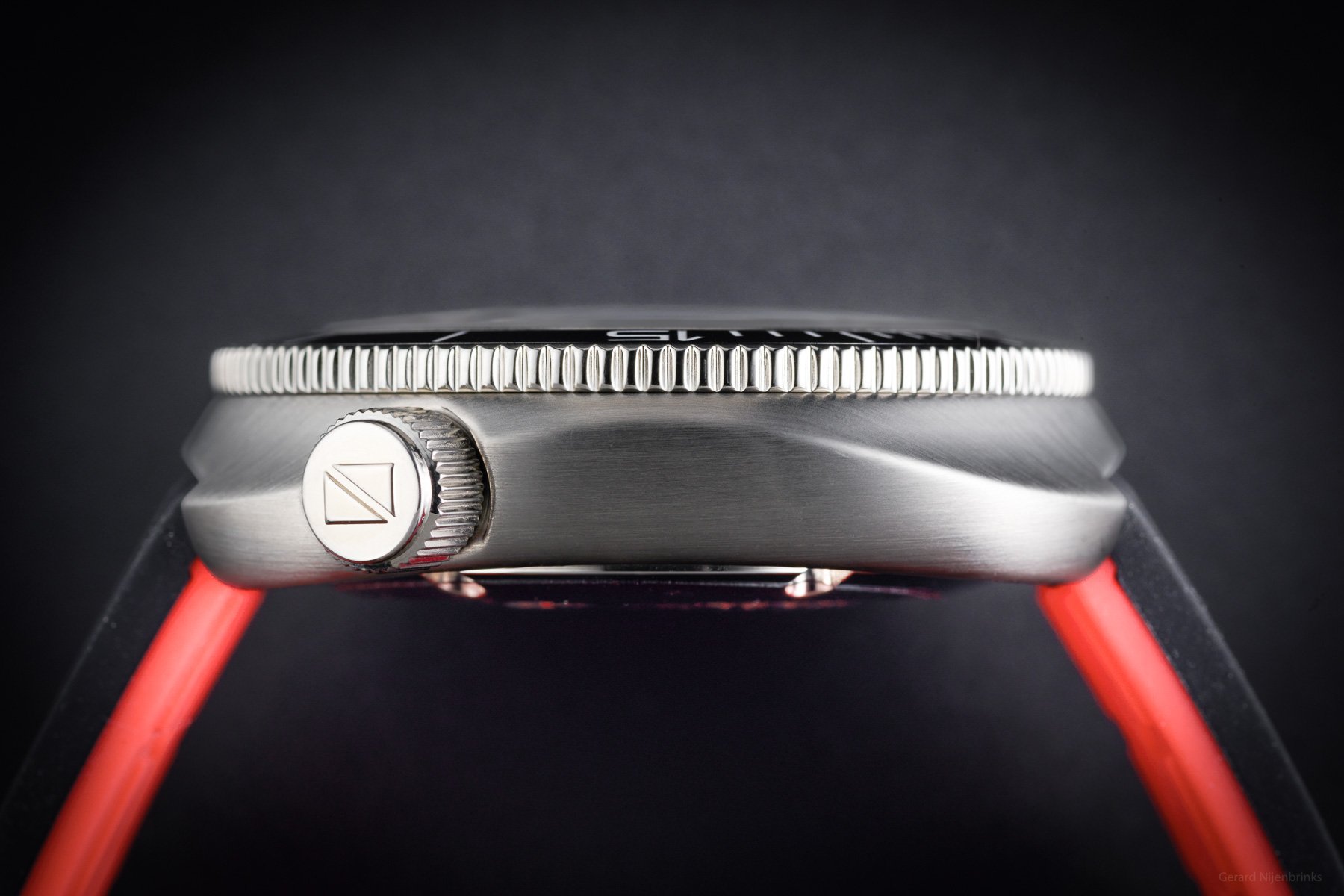 Although the Ligure Tartaruga does look like a Seiko Turtle, I think it's enhanced in many ways. First, there's the shape, which is more refined, more beautiful, and less bulky than the Turtle. The lines are more sophisticated; they almost have an organic flow. Then it's the size of the case, which is 4mm smaller — 41 versus 45 — and fits my 18cm wrist better. The slightly domed sapphire glass surpasses flat Hardlex, and the ceramic bezel insert of the Ligure Tartaruga outclasses the anodized aluminum one of a Seiko Turtle. Besides, the €795 Tartaruga houses a Swiss Selita SW200 movement, which tends to be more consistently accurate than the Seiko 4R36 caliber in most Turtles. And last but not least for me, Ligure managed to position the crown precisely at 4 o'clock, not slightly off.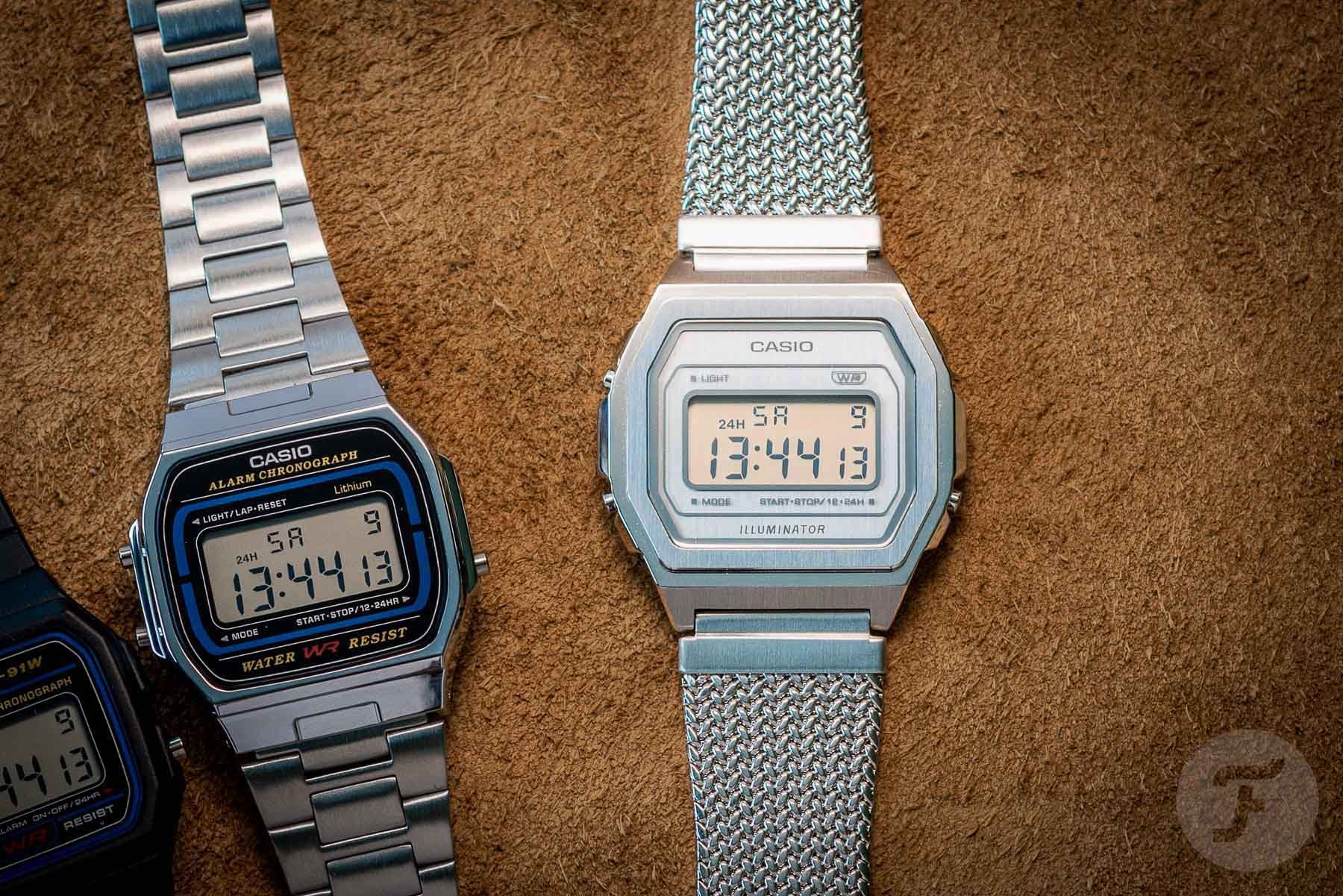 Casio A1000MA-7 Vintage Series
My third choice will make it even clearer that I fancy "wolf in sheep's clothing" watches. That's precisely what this Casio A1000MA-7 is. At first sight, you'll think you're looking at one of those ultra-cheap plastic, metal-like digital watches that Casio has produced for ages. And although the A1000MA-7 may look more or less similar, technically, it's not. While the functions don't differ much, the quality of the watch certainly does. In terms of materials, the A1000MA-7 is made of solid stainless steel and sports a genuine mineral crystal rather than a plastic one. But the movement's quality is also better with, for instance, a much brighter Illuminator display and greater accuracy.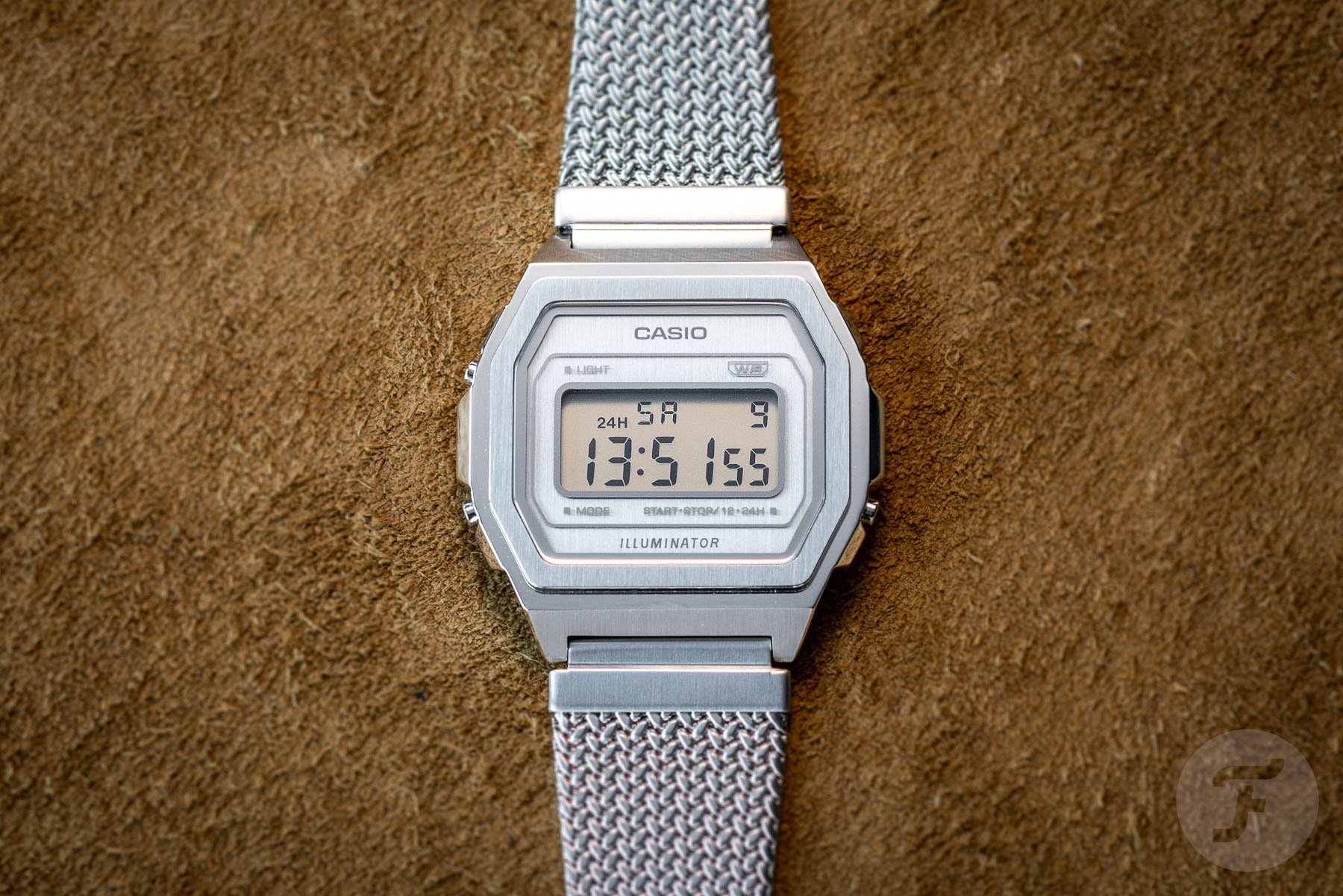 The A1000MA-7 uses a thin CR1616 lithium cell, which helps make the watch slimmer. This brings me back to the case, specifically to its finishing. This is where the real difference is, and it shows. By producing the A1000MA-7 in solid stainless steel, Casio took the opportunity to enhance the finishing substantially. It resulted in beautifully brushed and polished surfaces. The solid case also translates into a heavier watch, making its "touch and feel" better. Last but not least is the quick-release diagonally woven solid Polonaise mesh bracelet, which wears like a charm and looks the part. This watch is the least expensive of my picks today, coming in at €99.90.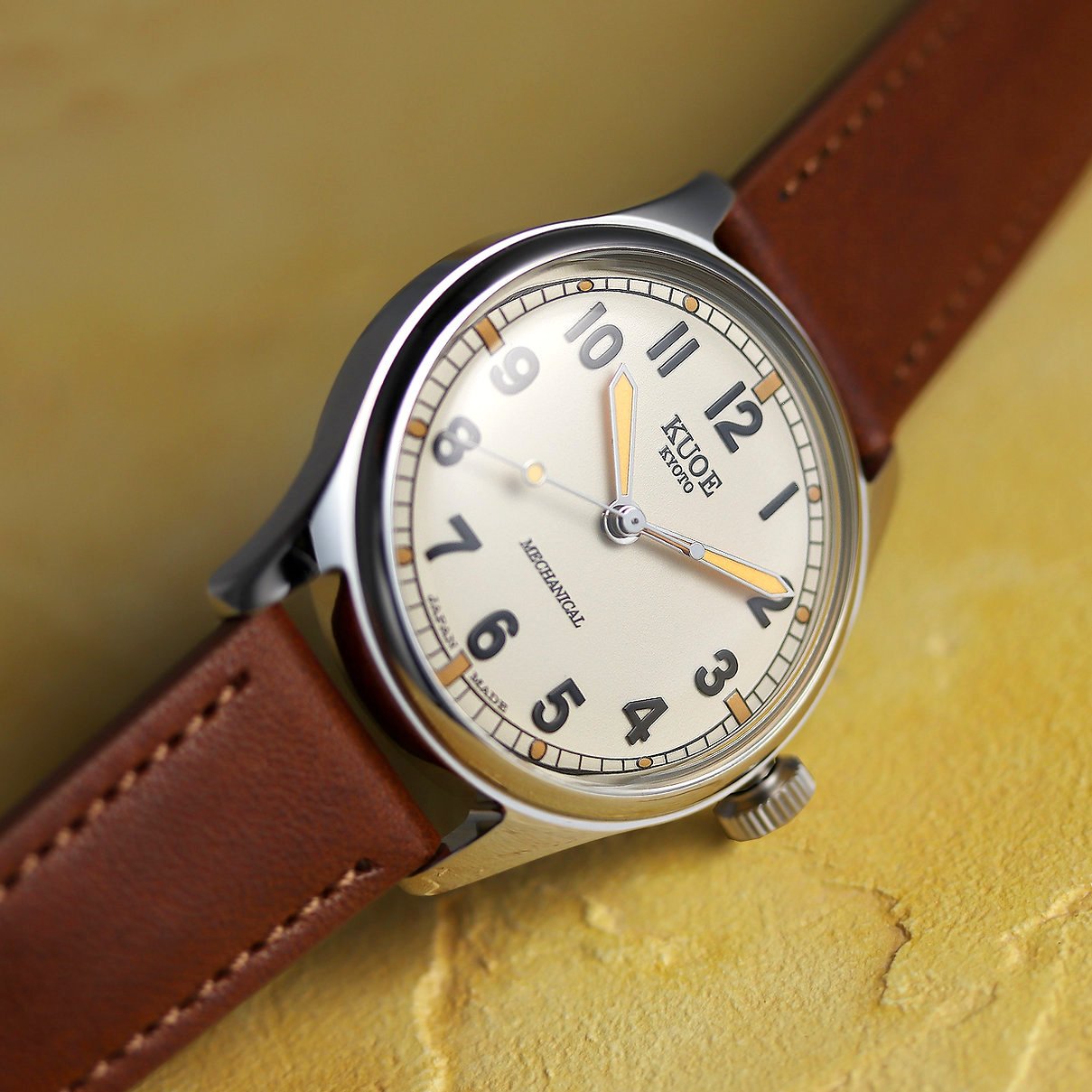 Bonus: Kuoe Kyoto Old Smith / 90-002
Here's a bonus for those who have read to the end. It's a watch that's been on my radar for a while now, the Kuoe Kyoto Old Smith / 90-002. Unfortunately, I haven't been able to handle or even see it in real life yet, but I can't get it out of my mind. Kuoe (pronounced like "quo") is a Japanese watch brand founded only three years ago, in 2020. Inspired by British military watches from years and years ago, the Old Smith / 90-002 was Kuoe's second watch model.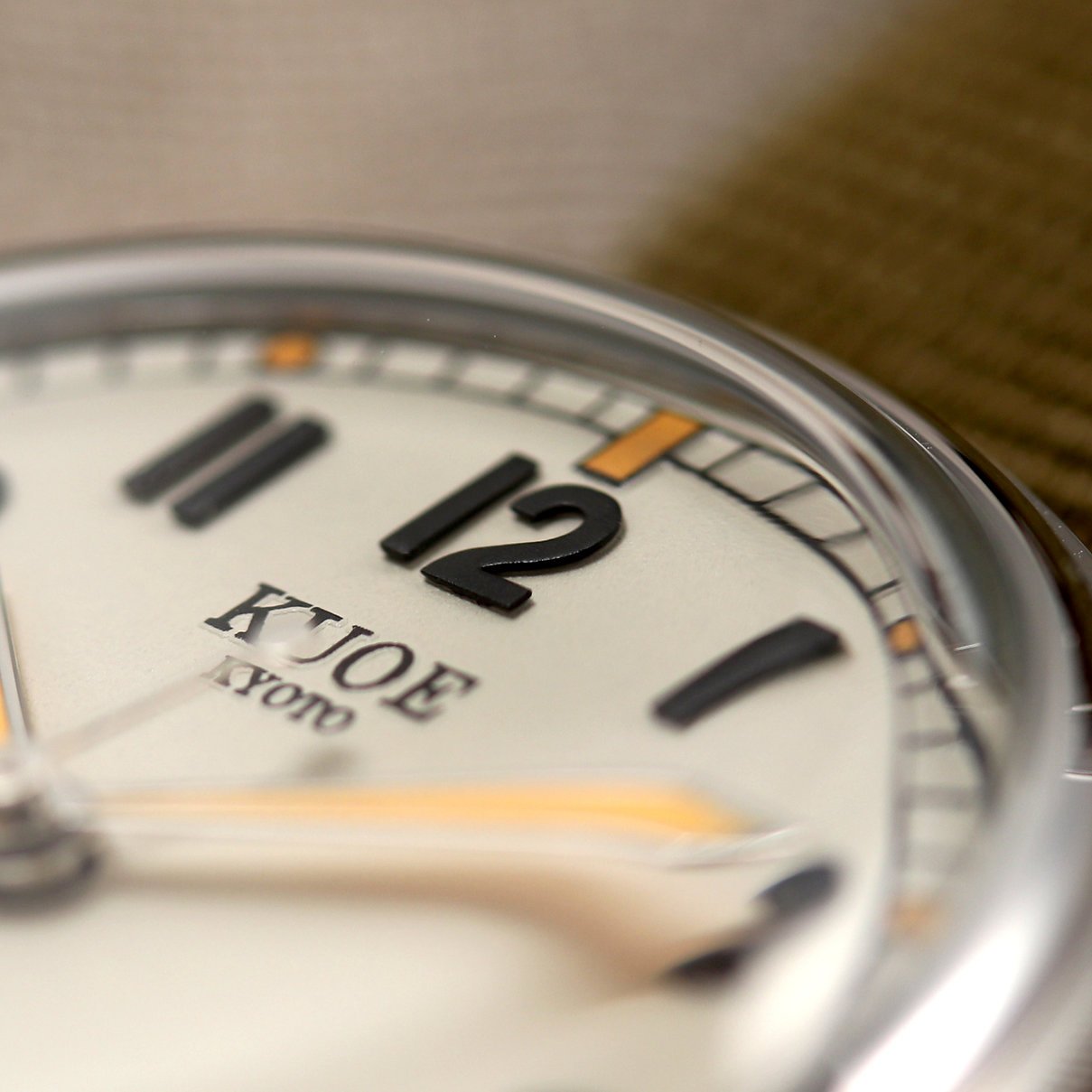 It houses a simple SII NH38A automatic movement without a day or date function. Its stainless steel body only measures 35mm wide, which I think is perfect for this type of watch. It also has a decent 42mm lug-to-lug length and an 18mm strap width. For this model, a domed mineral crystal is standard, but there is a sapphire option as well. That brings me to the base price of the Kuoe Kyoto Old Smith / 90-002. It is only US$358, but there are several upgrades or extras available too. Super-LumiNova can replace the luminous paint on the hands and dial for $45, while a domed sapphire crystal instead of mineral will set you back $138. A steel beads-of-rice bracelet is also available for $118. Even when ticking all the extra boxes, the total price — delivered to your doorstep, VAT and duties paid — will be well below €1,000.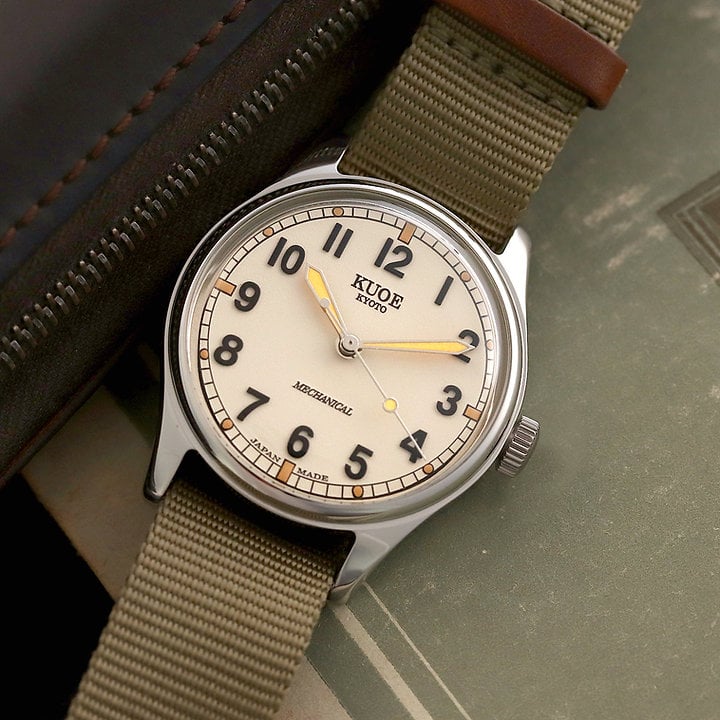 Conclusion
These are my favorite watches under €1,000 that are available to buy new in 2023 (so far). I could have easily chosen many more watches, though. Seiko, for instance, does an excellent job in the sub-€1,000 price bracket. So do Hamilton, Tissot, Christopher Ward, Certina, Mido, Serica, and so on, but I didn't want to repeat any watches that my other colleagues had chosen already. In the end, as I said in the beginning, it's clear that there's a lot to enjoy and discover in this segment. Which one of my choices is your favorite? Let me know in the comments.