Forstner "Thin As A Dime" Military Bracelet Might Be The Brand's Most Retro Model Yet
Vintage nuts, make space in your bracelet boxes — this one's a must!
We love a bit of retro here on Fratello. I've certainly fallen for the "new/old" stylings of Forstner bands over the past couple of years. I find myself gravitating towards them whenever I need to freshen up a tired watch head. This latest release, however, is so vintage, I was concerned it might take me a while to get used to it. What I decided from the get-go, from the very moment I unboxed the Forstner "Thin as a dime" bracelet, was that the success or failure of this model rests entirely on the watch you pair it with. And so, into my watch box I dived.
I'm a lucky little watch collector. I have a lot of watches. Honestly, I'm not sure how many. I say "75 or so" when people ask me, but that's really just a rough estimate. Between safety deposit boxes, my home in the UK, my mum's, brother's, and father's houses, as well as my own flat, my assembly never assembles in one place. As such, many moons have waned since I surveyed "the stable" with one swooping gaze.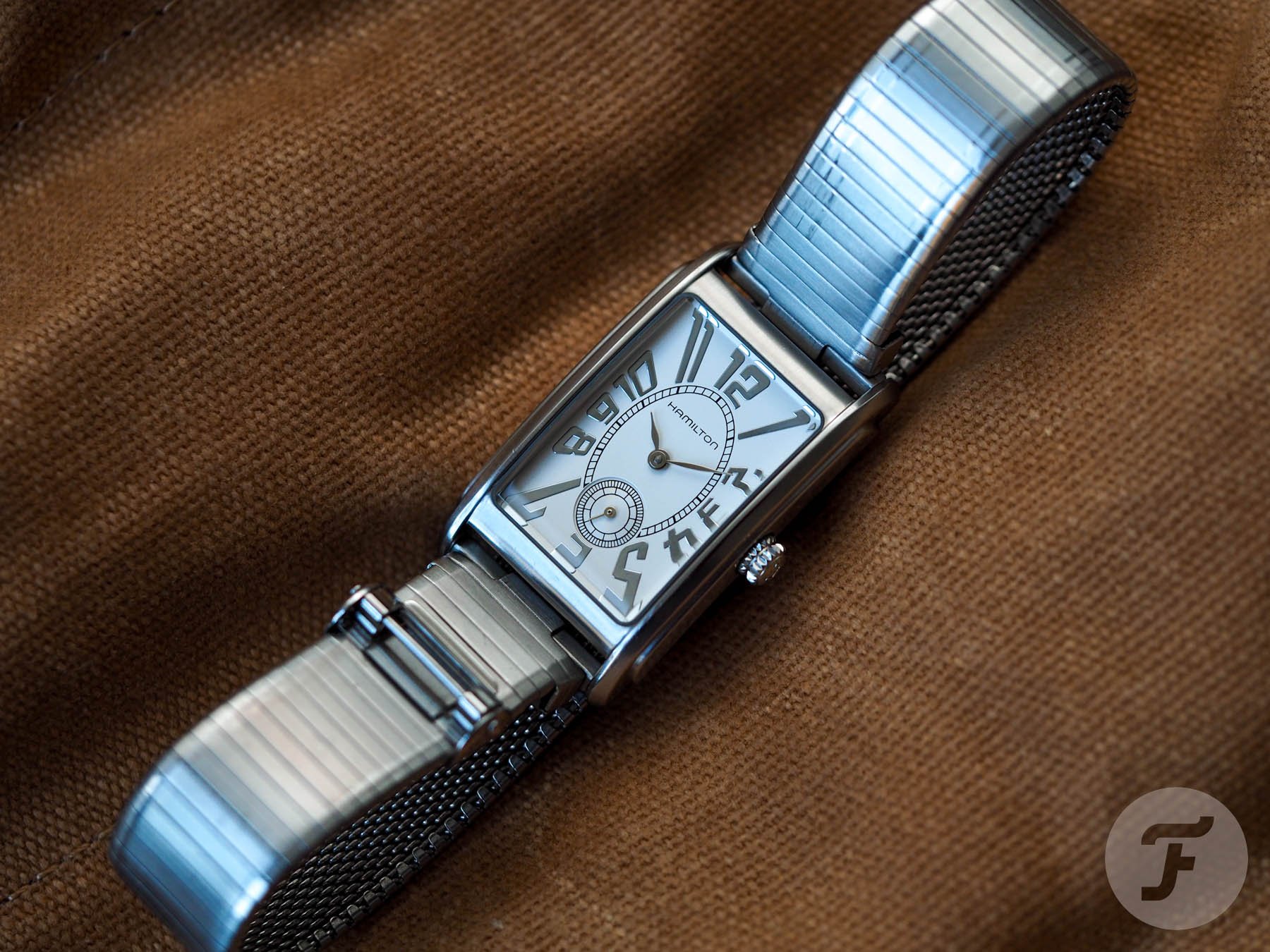 Somewhere in the depths of my sister's old room in my mum's house, there lives a Tissot Seastar from the sixties. My dad found it in his father-in-law's effects when he moved into a care home, and he gave it to me to service and spruce up for him, but I left it behind in England when I was suddenly called back to the continent at short notice (bad son). That was the first watch that came to mind when I thought of the ideal dance partner for the Forstner "Thin as a dime" Military bracelet, but alas…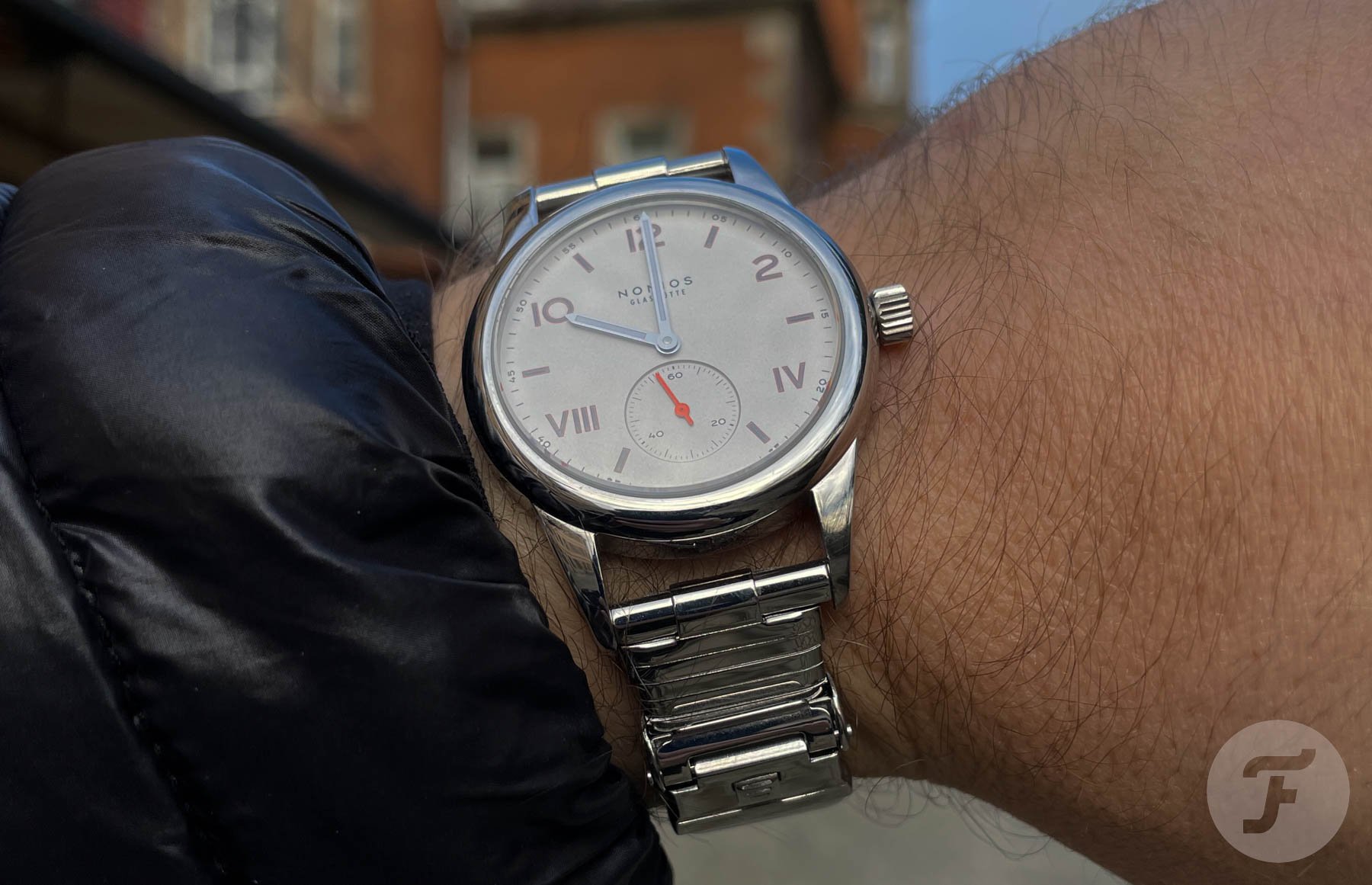 Modern and vintage can sometimes work
The next model on my list, as you will see from these images, was my trusty Hamilton Ardmore. It, like the bracelet, is incredibly thin. The case of my Ardmore is, quite unusually, brushed (unusual because I did it myself the last time I had it in bits on my bench). Therefore, it paired perfectly with the brushed variant with which Forstner supplied me. I also received a polished version in the post. That found its way onto my NOMOS Glashütte Club, which I find to be a surprisingly versatile model when it comes to strap and bracelet changes.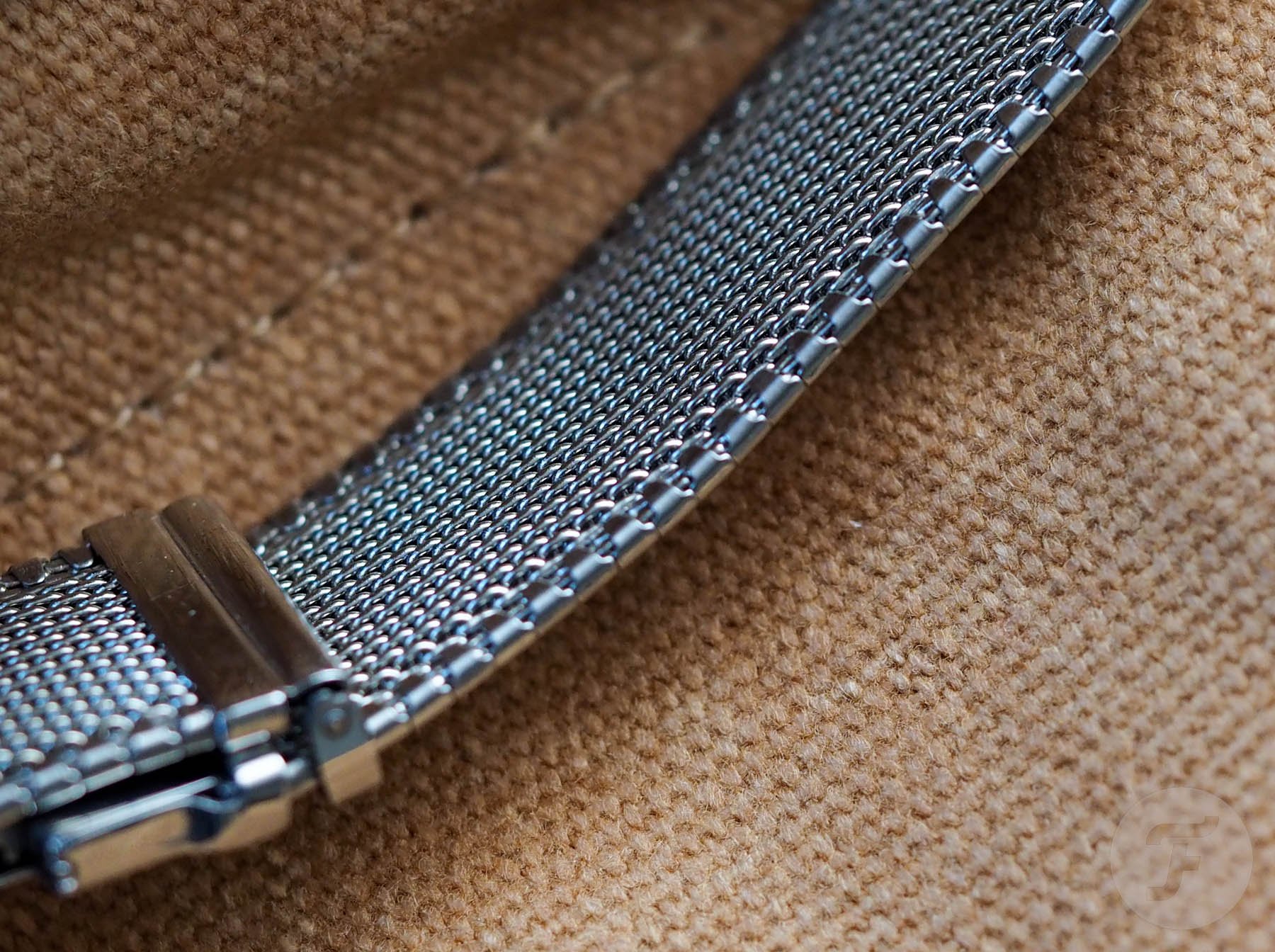 What's in a name?
At this point, I should really make a comment on the name of this item: it's awesome. The "Thin as a dime" moniker comes from an old advertising campaign. Forstner founder and bracelet wizard Gourdin Sirles showed me the ads during the research and development phase. At the time, I responded, "Honestly, Gourdin, I don't care what it looks like or how it wears. With a name like that, I'll take two."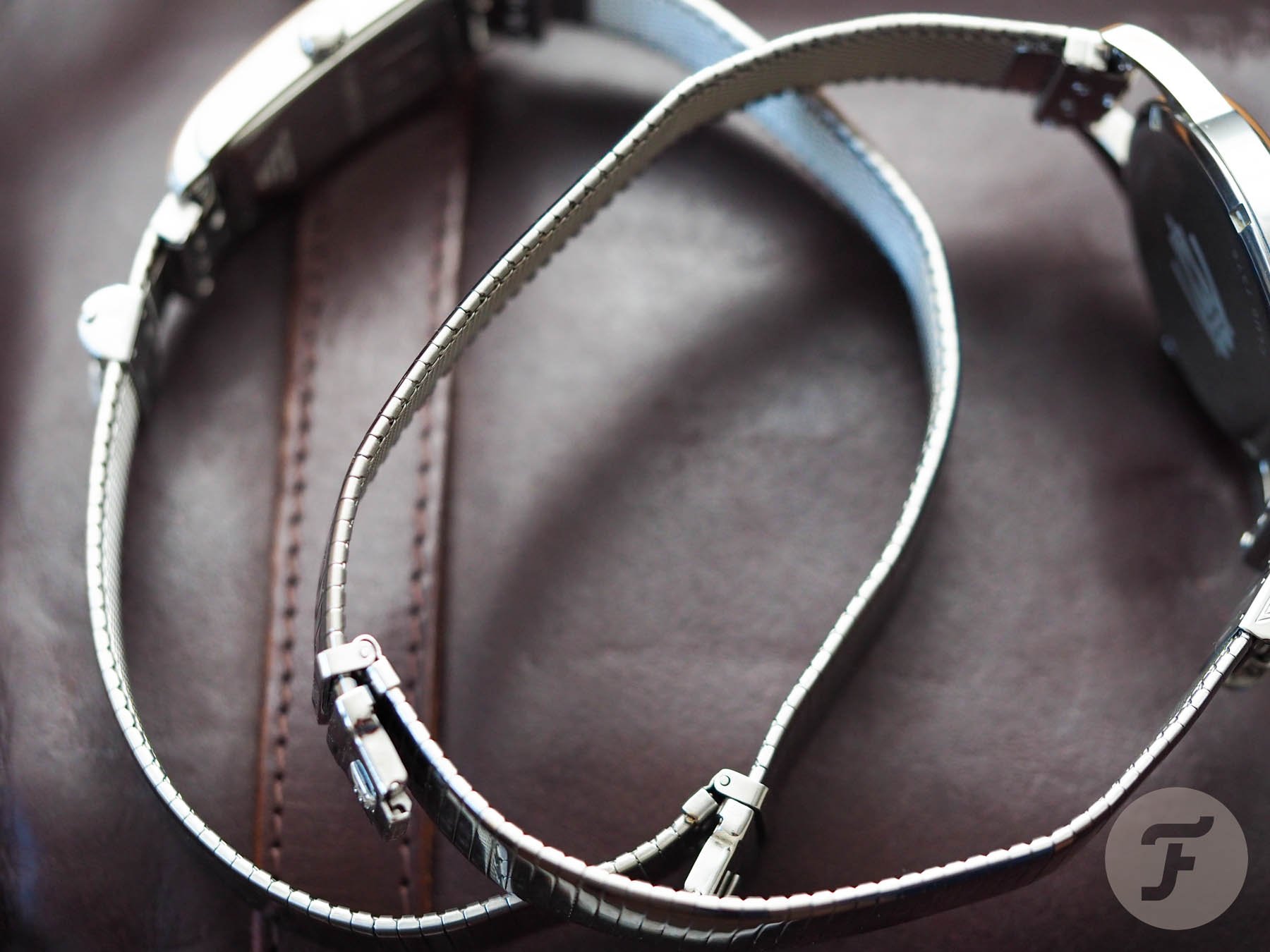 My best friend is an odd pastiche of Rodney Dangerfield, Woody Allen (pre-creepiness), and John Maynard Keynes. He talks like he was born many moons too late and golfs like the hole said something cruel about his mother. If you want to meet him, you will either find him at home, trying to educate his boys on how to effectively bet on sports online, at the range, pummeling Titleist after Titleist into the dusking sky, or propping up the bar at The Crown, drinking a Sam Smith's bitter and rocking a Lyle & Scott V-neck and threatening to beat you at pool, darts, poker, flicks, or a hellish combination of the lot. Simply put, the Forstner "Thin as a dime" bracelet was made for my best mate. I believe this so wholeheartedly, I am going to buy him a watch that suits it, just so he can wear the darn thing.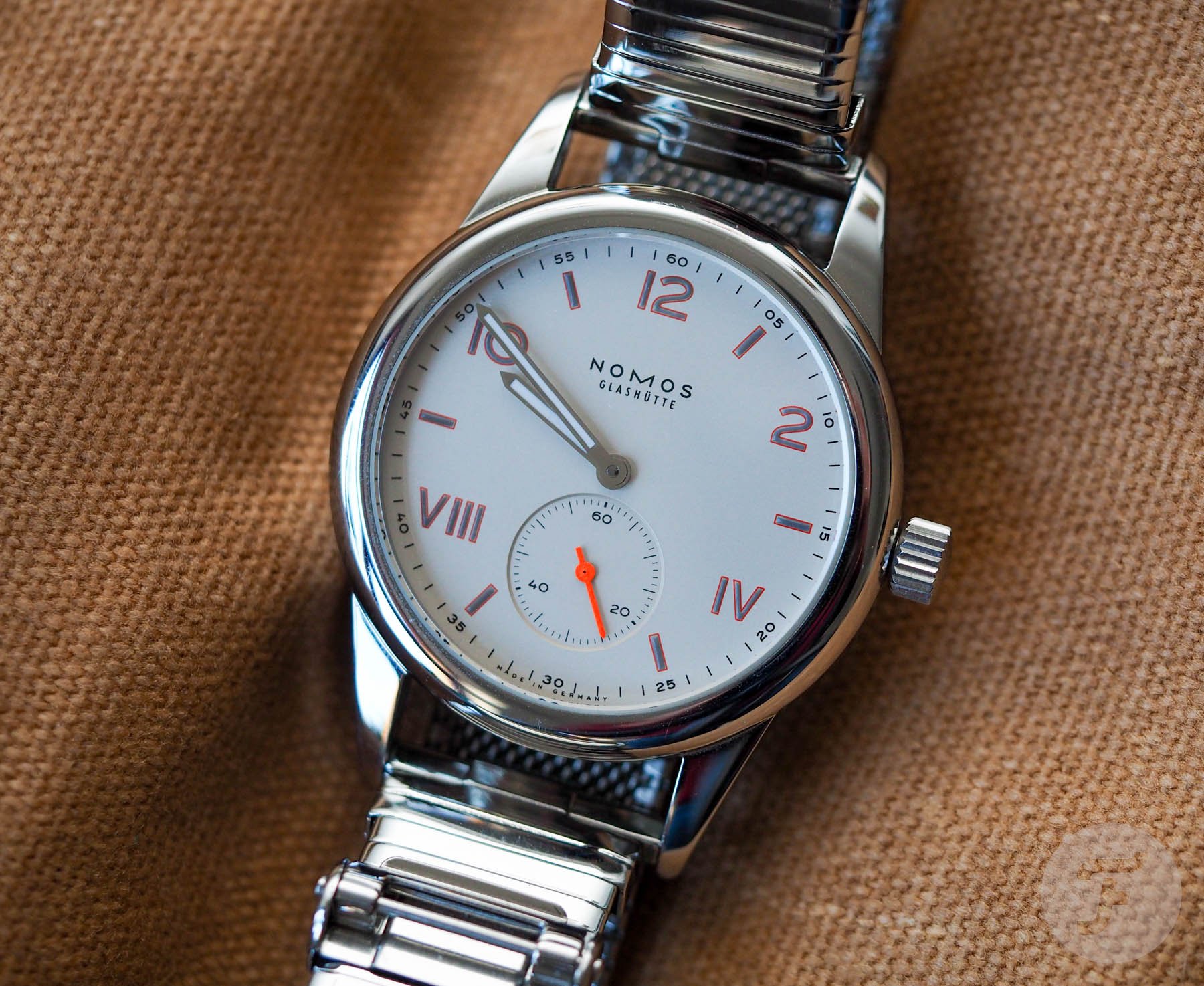 The transporter
This bracelet does something only the Forstner Komfit "JB" mesh (and perhaps the Forstner Ladder bracelet) really came close to doing. It transports you back in time. The ever-popular 1450 "President" is too modern, too versatile, too actually good to do the same. The Beads of Rice style is old-school, but so ubiquitous on the market today it feels like it never fell out of favor. The Flat-Link makes a good fist of it, but was so hyper-modern back in its day, it doesn't feel outdated even in 2021.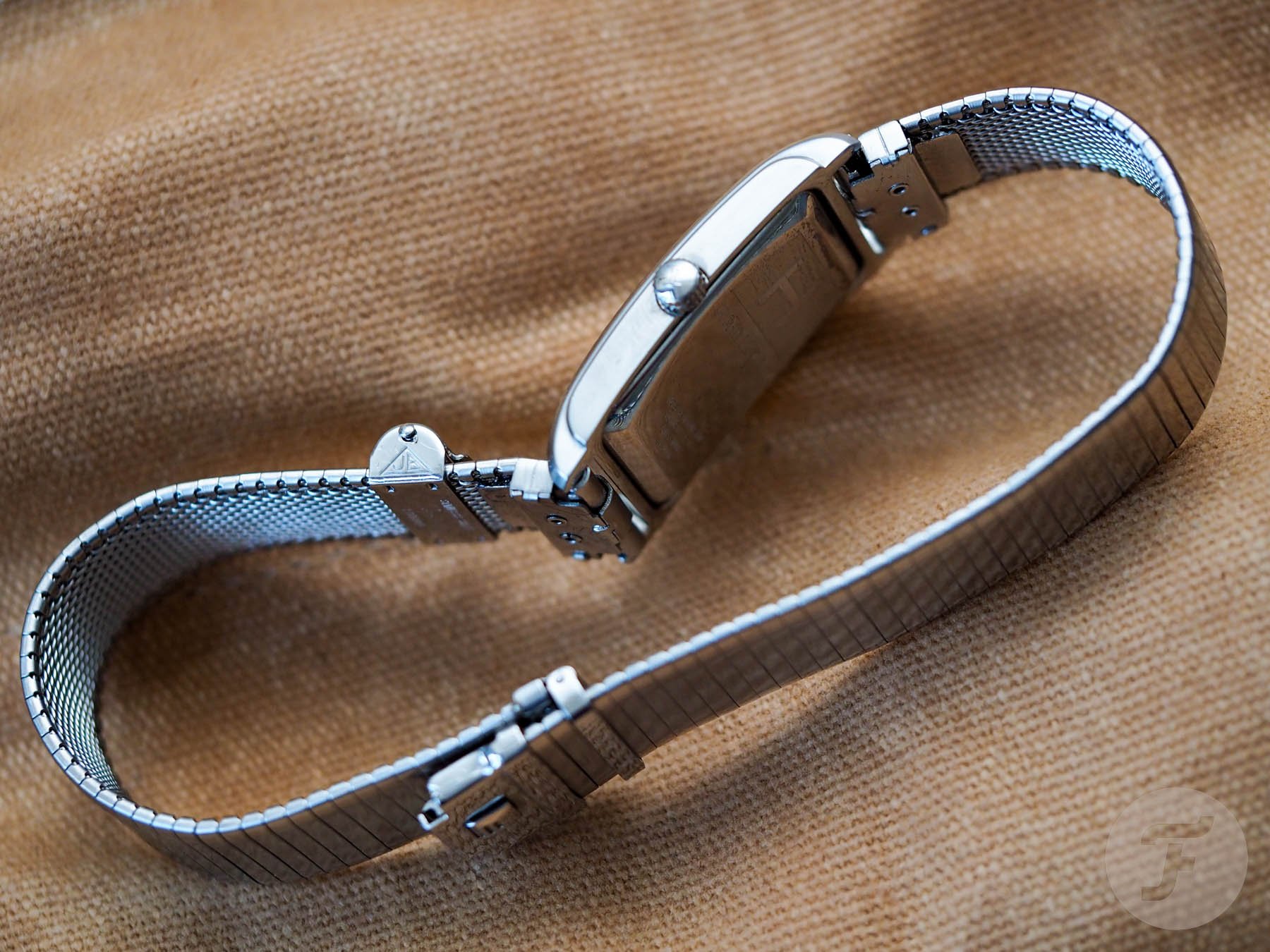 The Ladder model worked because the Ladder bracelet seemed to go away for a while when it never should have. Seeing it back on the market (and finding favor with its old chum Zenith) is a real treat. The Komfit is a little weirdo, thought lost to the annals of time only for Forstner to pluck it from near-oblivion and gift it back to us. In the case of the "Thin as a dime," we have the kind of bracelet you expect to see on the wrist of your smokey-lensed-spectacles-wearing uncle or a used car salesman from 1967. You might not have woken up this morning thinking that was the kind of look you wanted to emulate, but I'll wager that you're imagining yourself chewing on a fat cigar as you prowl the forecourt (or a family party) right now.
The specs
This bracelet has a 16mm-wide body and a sprung end-link that can fit anything between 16 and 20mm lug widths. When looking at this bracelet, the main concern I can imagine people having is whether or not it is a hair puller. I can say that it is not, thanks to an ultra-fine mesh lining that allows the bracelet to slide around even the hairiest wrists without frequent pulling. I did get one or two snags when I was intentionally messing around with it (pulling it up, down, and around my wrist unrealistically to simulate as many angles of wear as I could). But in regular use and wear, it was absolutely painless.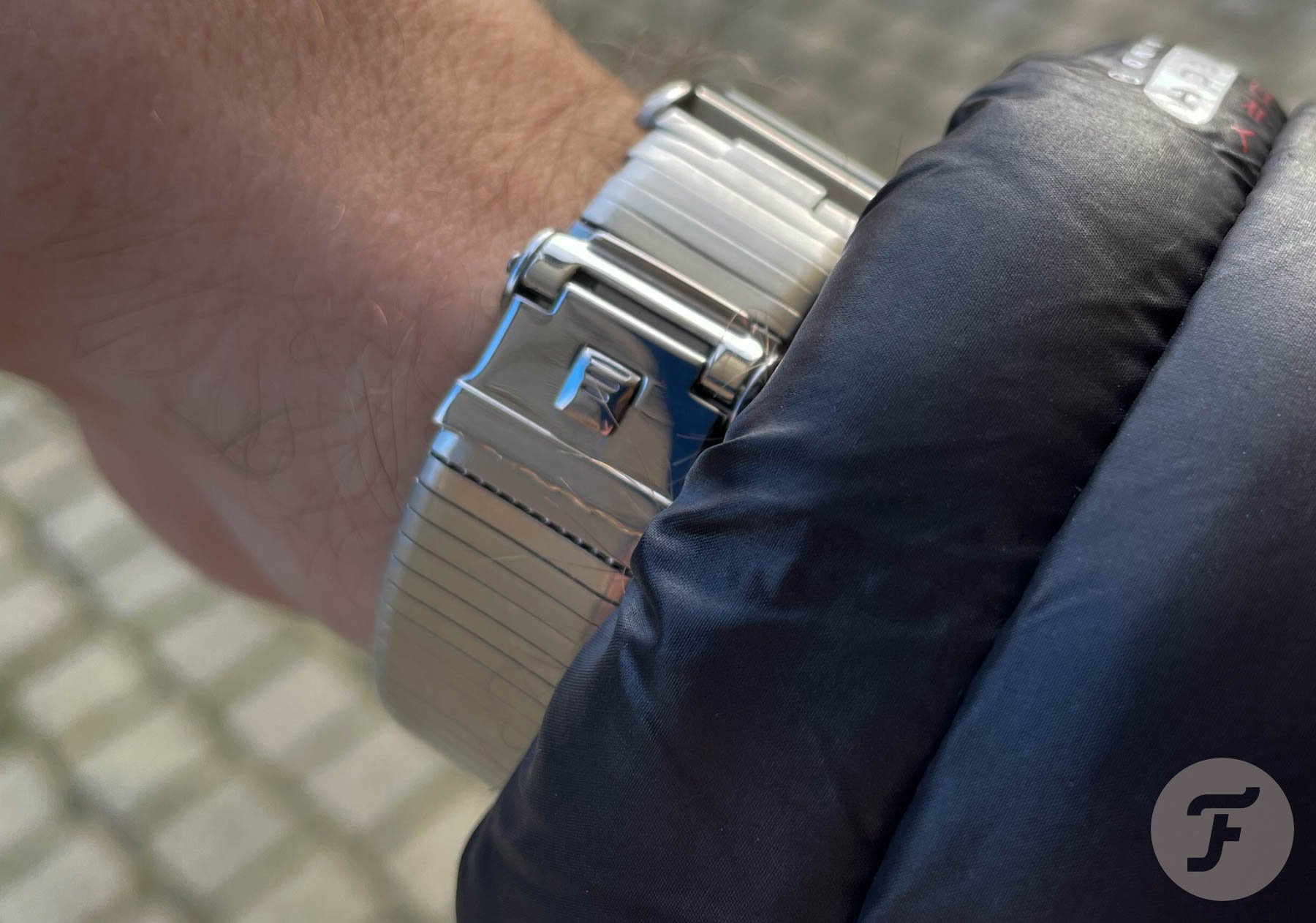 This is the kind of bracelet I think will look quite good when it's beaten up. You will see some markings on my early prototype version of the matte bracelet below, caused by the tighter-than-it-will-be-on-the-production-model keeper. However, even their prominence fades as the bracelet picks up the regular kind of knocks and nicks that you'd expect over time. The aesthetic durability of the Komfit mesh was what I always loved about that bracelet. While this one is not as good as that one, it provides a satisfyingly characterful look over time.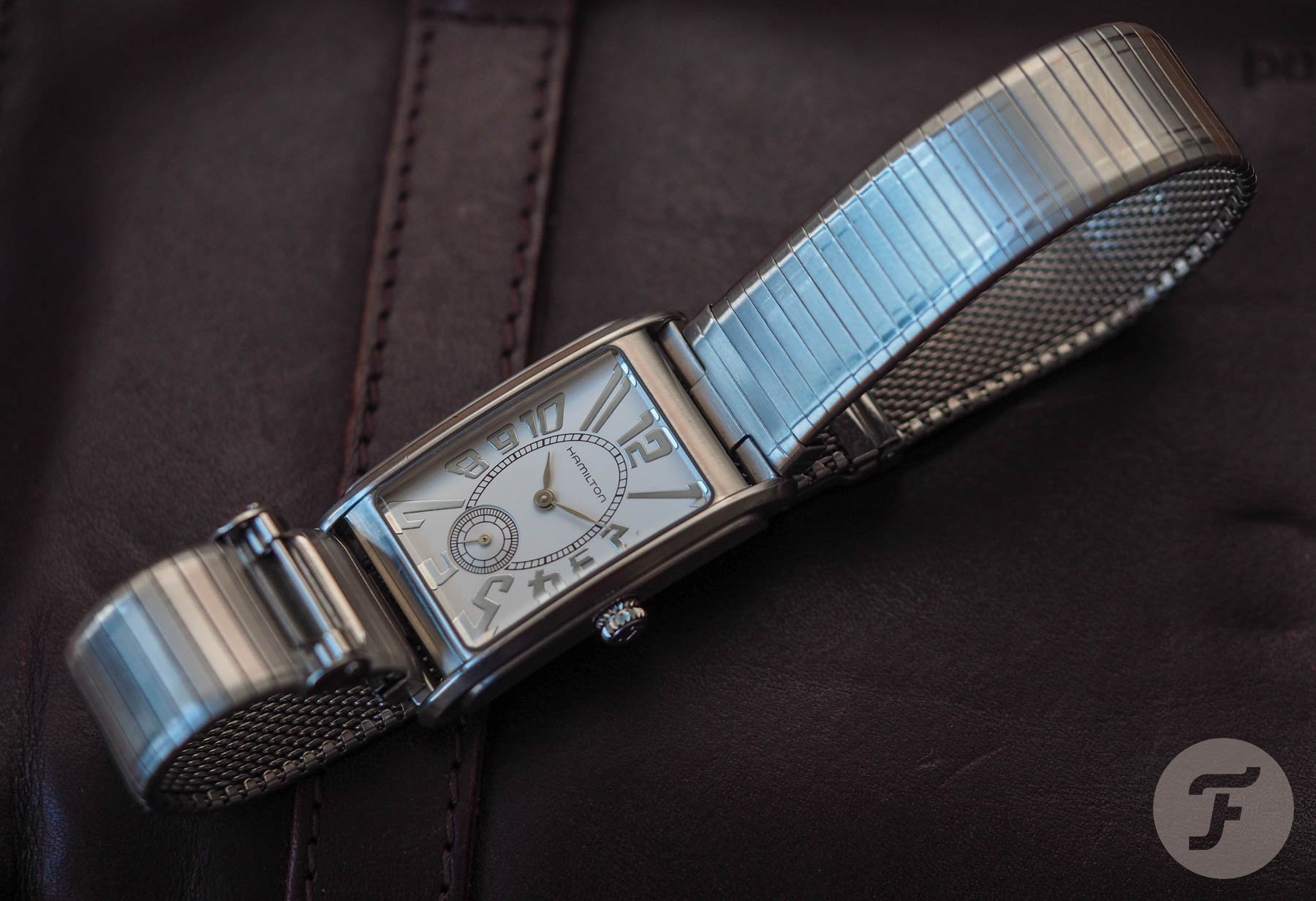 On the wrist, this bracelet (which will retail at $125) feels very solid. In my opinion, it is a very strong entry in the Forstner catalog, simply because it offers something very different. The fastener mechanism that you'll recognize from the Komfit mesh has been upgraded and improved. The tension of the spring release is now more user-friendly without sacrificing security. As I said at the top, this bracelet needs to be paired with the right watch head to come alive. But when you find a combination that works, it'll be a great companion for the long haul. Learn more about Forstner here.
This is a preferred position post. Learn more.