Fortis — An Interview With Jupp Philipp
We sit down with the boss of a surging Swiss brand
Just days before the borders came to a jarring close, I nipped over to Switzerland to meet with Jupp Philipp, owner of Fortis.
Although the trip bought me two weeks in isolation, it turned out to be worth it. So now, Corona-free and enjoying the view from my bedroom window, I'd like to share with you our conversation. Fortis is a fascinating brand with an even more fascinating history. If you're anything like me, you'll become more mesmerized by its past the more you learn. And so, should you have any questions of your own, please add them in the comments section below. We'll do our best to source the answers for you.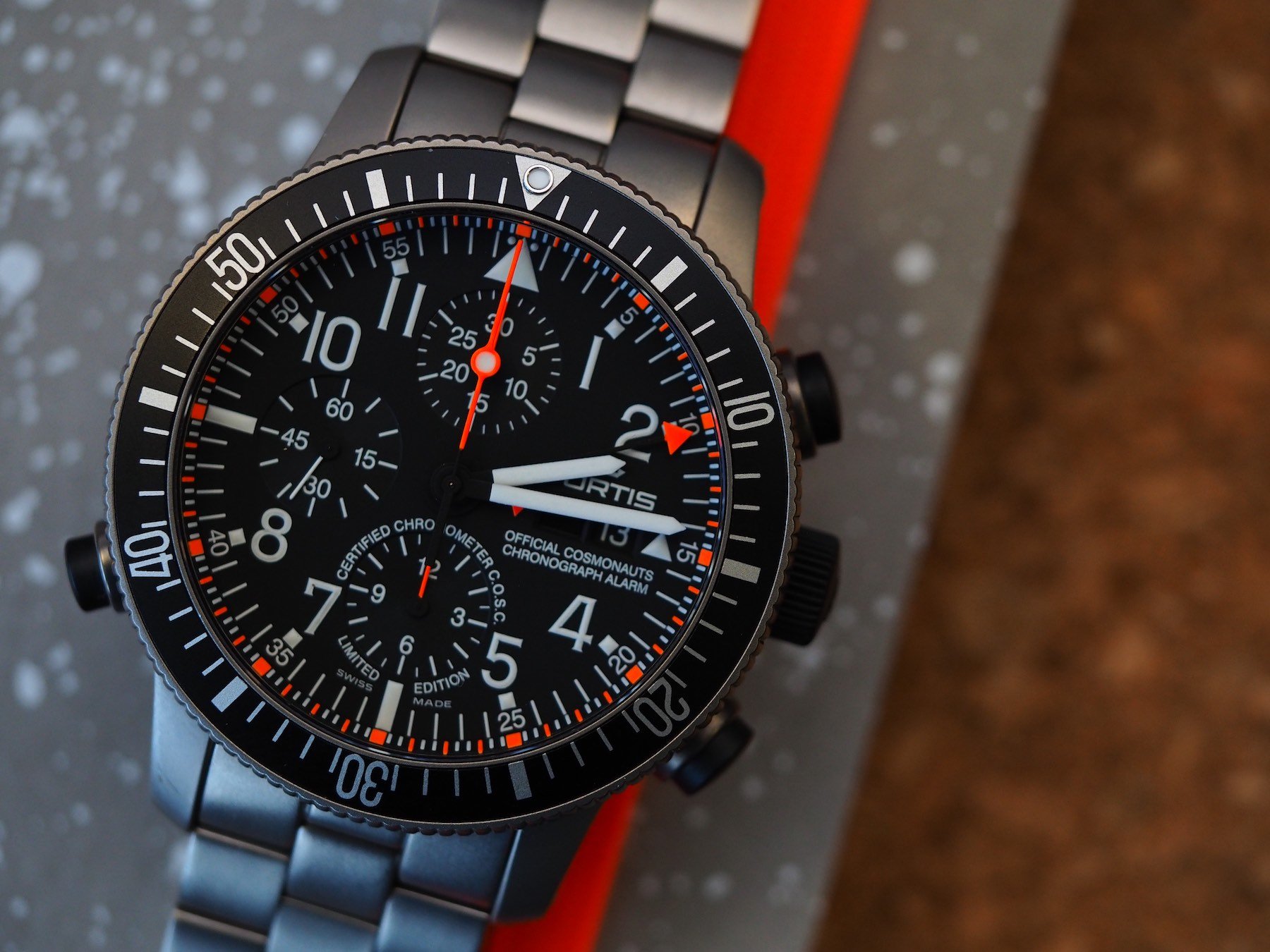 The Interview
Rob Nudds: Don't worry. I'm not going to transcribe this interview verbatim, so you don't have to moderate your language. If you feel the need to communicate in a string of swear words, that's fine. I speak Mancunian, after all.
Jupp Philipp: That's good to know. I do tend to get a little excited sometimes.
RN: Excitement is good and understandable. Because you love what you do, right? I mean, this isn't an accident. You're not just a businessman looking for an investment opportunity. You came to Fortis with prior knowledge of the brand. So tell us about that. What came before and what led you here?
JP: I first got into watches 15 or 16 years ago and it started with Fortis. It was not my first watch — I believe that was a Junghans when I was younger — but I think if you talk about mechanical watches, then it was a Fortis. I even have it on my wrist today to show you.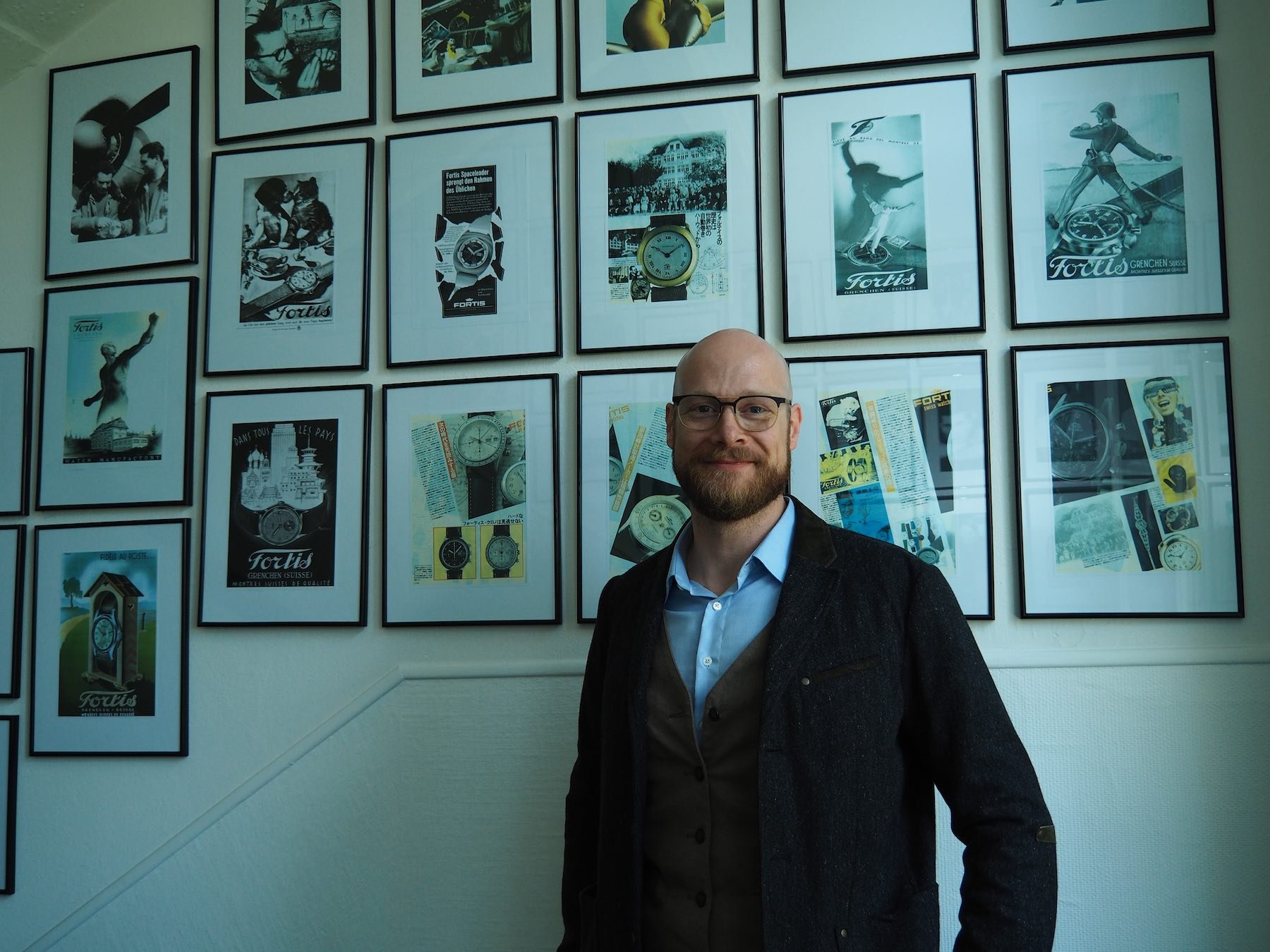 RN: Good grief! And it's still ticking!
JP: Haha, yes, still running as well as it was the day I bought it. It all started because I have a brother — he is a pilot — and he works in the aviation industry. He got me into the brand. He always wore Fortis and, when I developed an interest in mechanical watches I obviously asked him his opinion. Being a pilot, and knowing a lot of other pilots who all wore Fortis, my brother had gone down the same route. He told me that Fortis was the best. For me, however, it was always the Space watches. I fell in love with the official Cosmonaut. And it was in titanium! In my opinion, that is the best material for watches. And my brother didn't tell me that. I came up with that all on my own.
RN: How many Fortis watches does your brother own?
JP: I think he has four or five different models of the B-42 pilot watches. I love that also, but for me, it was the Cosmonaut. In the context of Fratello, this was my personal Speedmaster!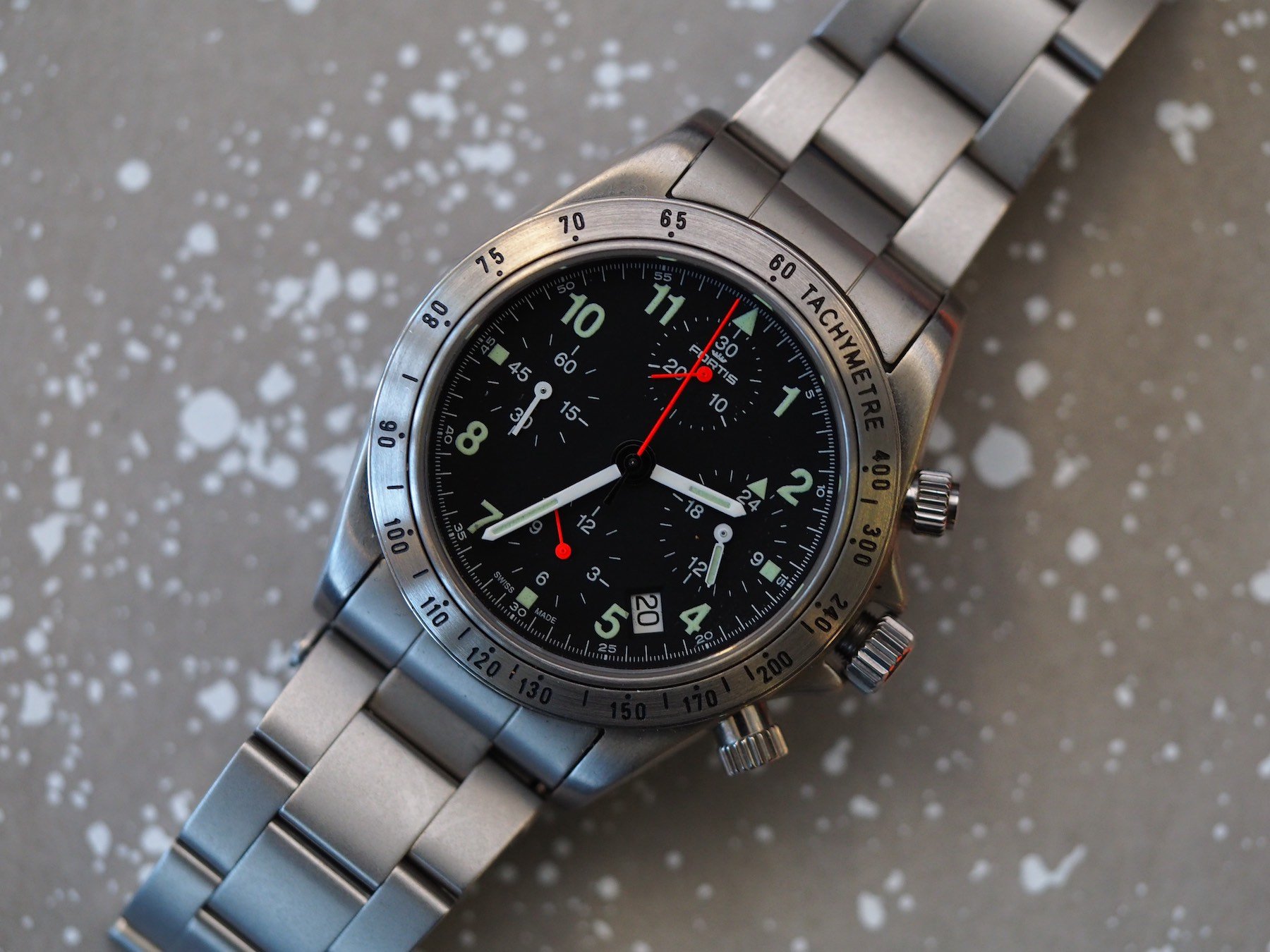 RN: Were you always interested in Space?
JP: Of course, one always takes care of the story behind the watch, but for me, it was all about design. I do find it very interesting — especially the way these watches were tested. It is quite remarkable that they survived some of the things they were subjected to.
RN: Like what?
JP: Well, you see these models here on the table before us? These pieces were actually sent up on the tip of a rocket and then allowed to come crashing back down to Earth. As you can see, they survived.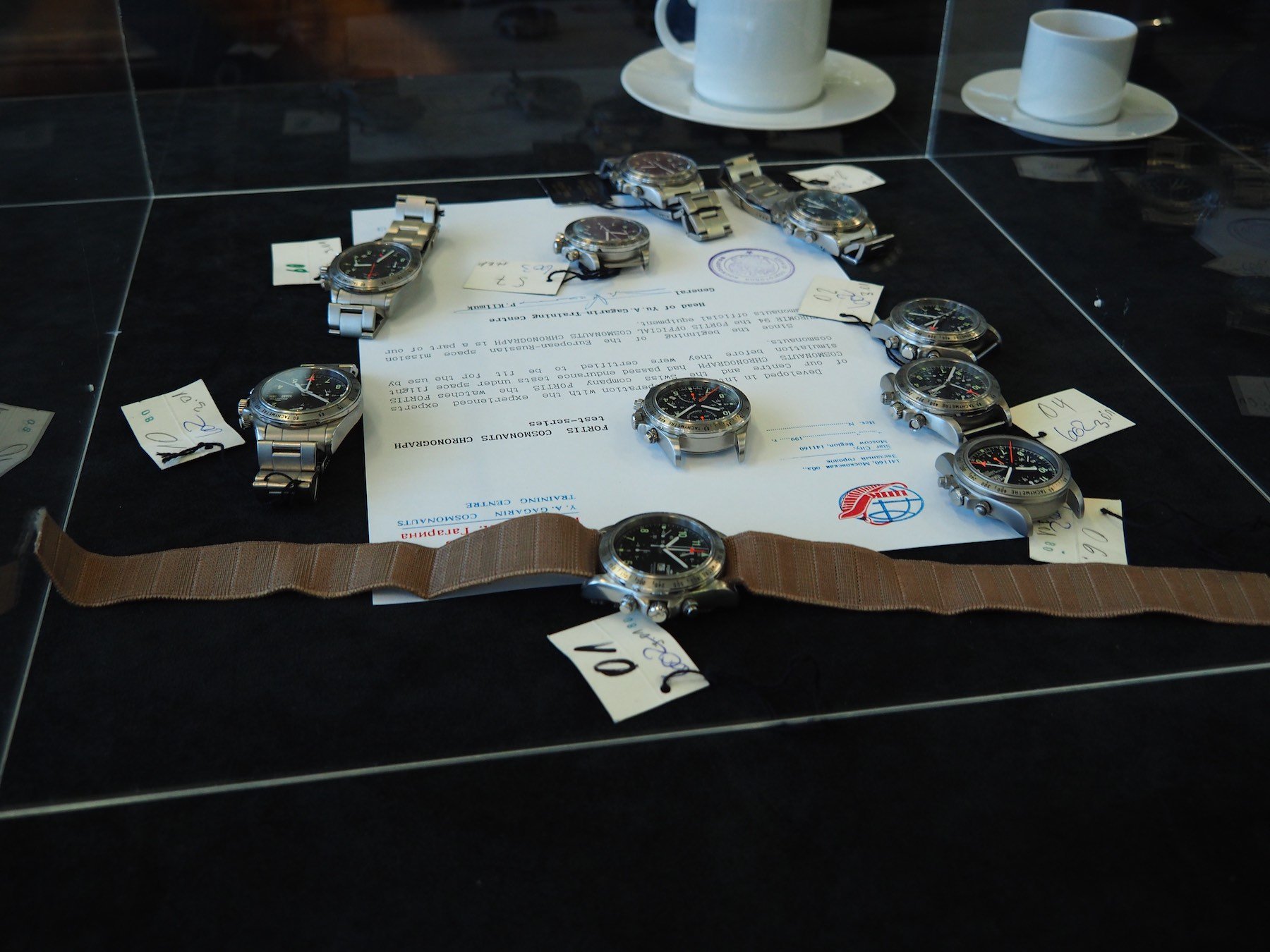 RN: Impressive stuff. I suppose these kinds of stories are easy to get excited about. Was your previous career quite so exciting?
JP: Not so much. I come from the food trade, originally. My other brother, sister, and I all worked in the family company. And as I always said, after 20 years, the strawberries get a bit boring. It was enjoyable to work there, and a great company with a nice atmosphere, but it was the same thing year on year. I wanted to spend the next phase of my life doing something I was truly passionate about. Luckily, my wife is very supportive and has always backed me 100%. Without her to steady the ship, it would not have been so easy.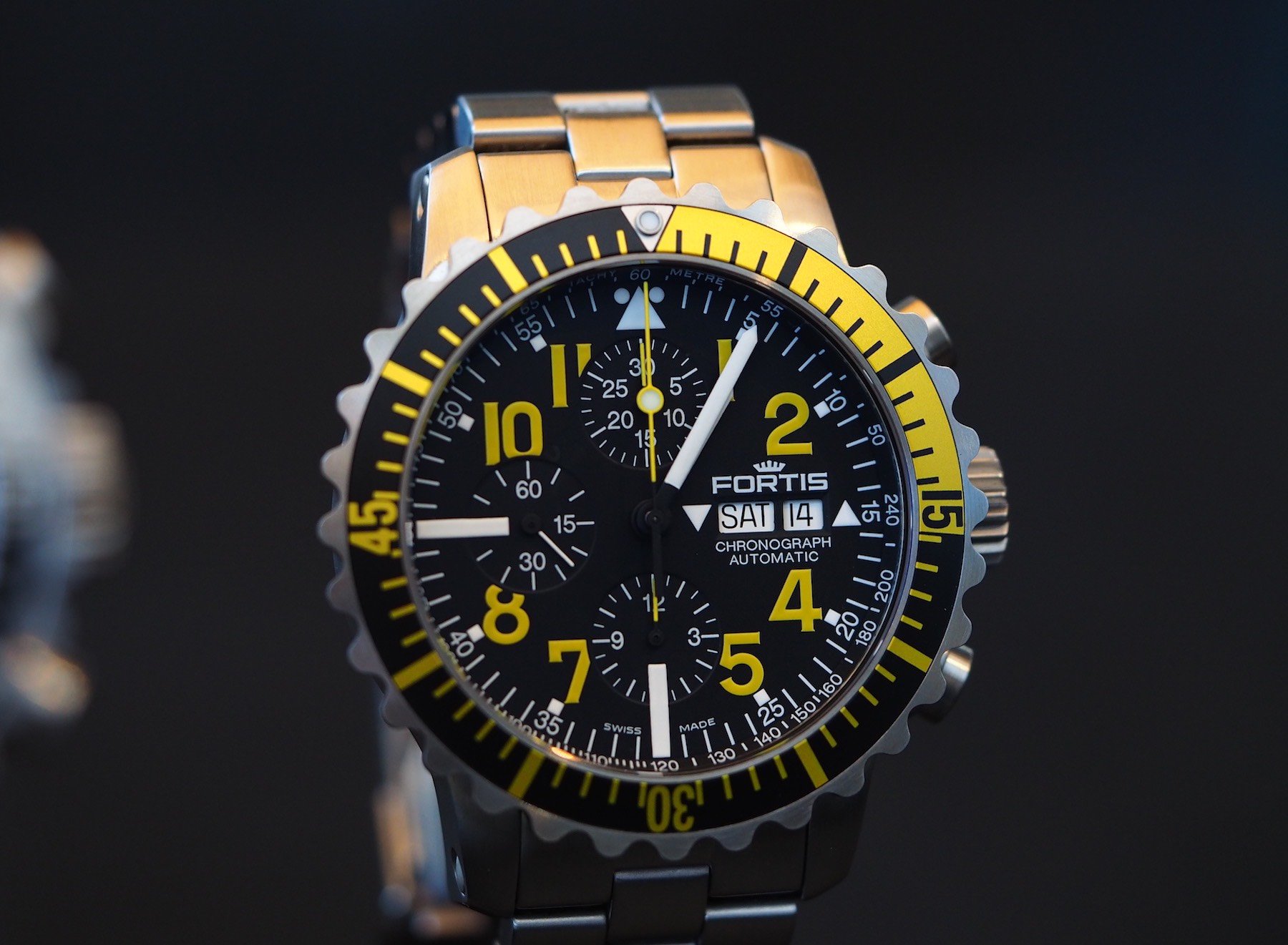 RN: So aside from this latent desire to move into an industry you loved, what motivated the move? And how did it come about?
JP: Well, about three or four years ago, I started thinking, "this can't be it." The company is a mature business and so, really, there wasn't an awful lot for me to do. I started searching for another investment. I looked in all sorts of places. Perhaps the weirdest option I considered was a sex shop…
RN: A sex shop! Do tell…
JP: Haha, yeah, well, they didn't have much of a business plan… Let's leave it at that.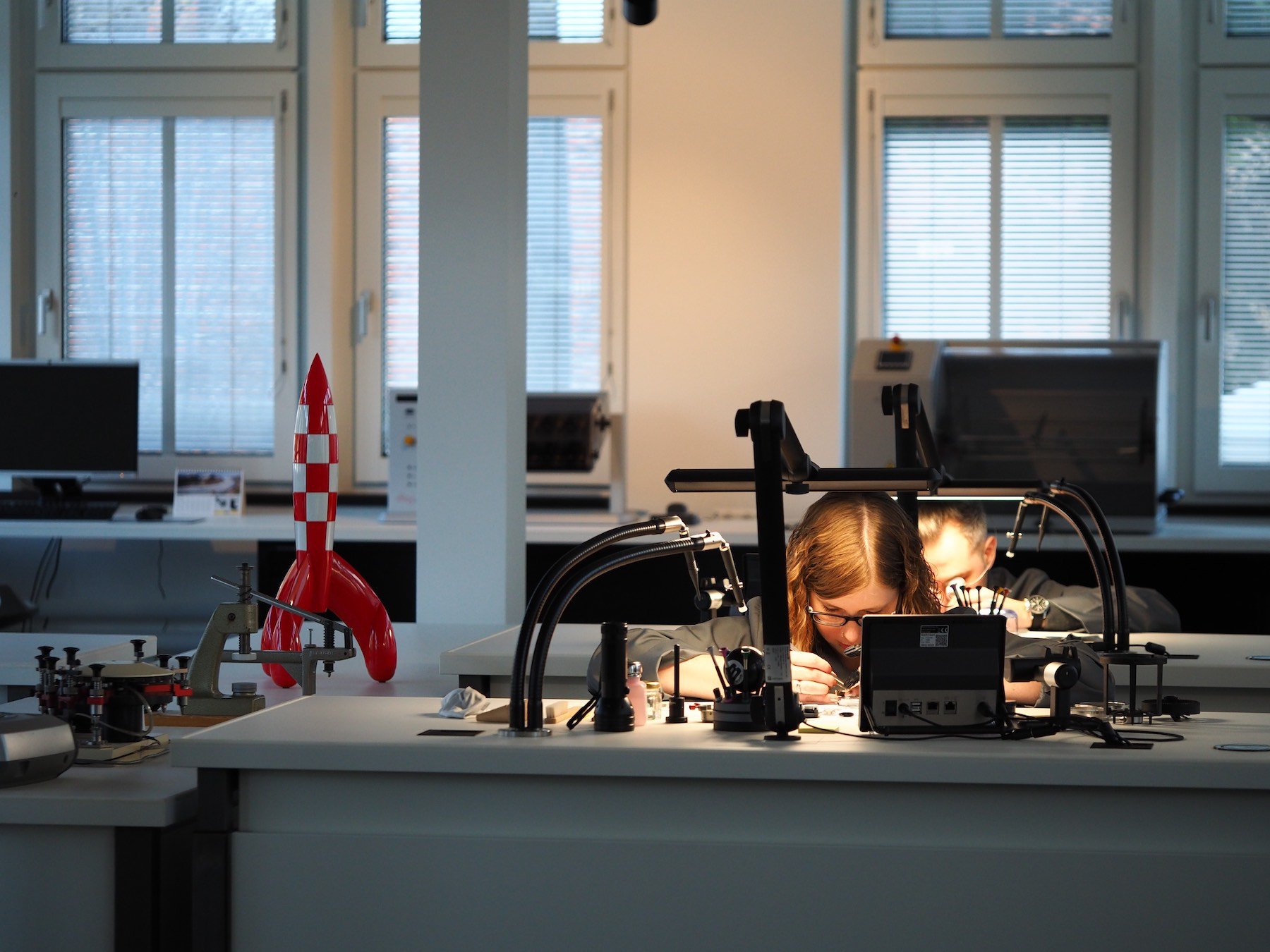 RN: I see, I see. I suppose that the brick-and-mortar sex shop industry is, for no want of a better term, dying on its arse… What else did you consider?
JP: I had the opportunity to buy a bowling alley amongst other things. I considered a lot of things. But then I read in the newspaper that Fortis had financial problems. I mentioned it to my wife and she just simply said, "well then why don't you buy Fortis?"
Unfortunately, it was not so straightforward. Firstly, I didn't know anything about the luxury industry so I discounted it. And so I forgot about it. But then, two weeks later a friend called me. He knew I was looking to invest in a company. He had a company in Grenchen producing hands for watches. I went to visit him and we were driving around Grenchen and I saw the Fortis building. I was suddenly reminded of the news in the paper and so I asked them if we could have a meeting. They said yes. I asked if I could buy the company and they said yes again! But that was not the end of the story…
It took another six to eight months before the negotiations were finished. There was lot of other people interested in the business and a lot of offers on the table, but by the time September 2018 rolled around, the deal had been closed. I was the new owner of the (renamed) Fortis Watches AG.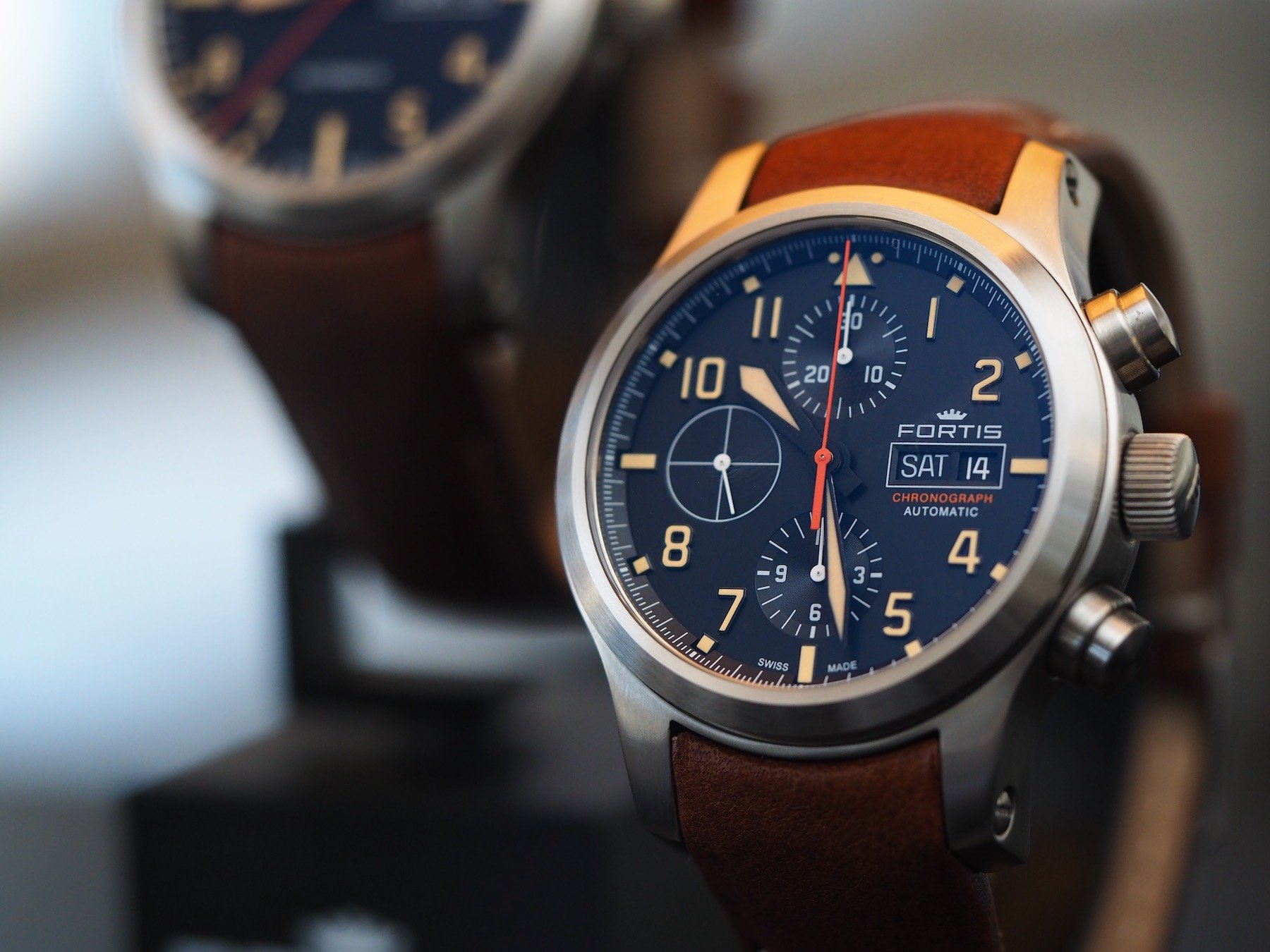 RN: So what did it come down to? Was it simply about money or did the sellers want to make sure they were selling it to the right person?
JP: You know, It's difficult to answer because I really don't know what the final decision came down to. The problem at that time was that the original owner wasn't involved with the discussion. We were working with lawyers directly, who were more governed by the book. But I think at the end of the day, even the lawyers appreciated the right person with the right ideas for the company was the way to go.
RN: Unbelievable, so if it wasn't for your friend calling you, this never would have happened. And you might have ended up with a sex shop somewhere, which is less child friendly, I'm sure.
JP: Absolutely, haha.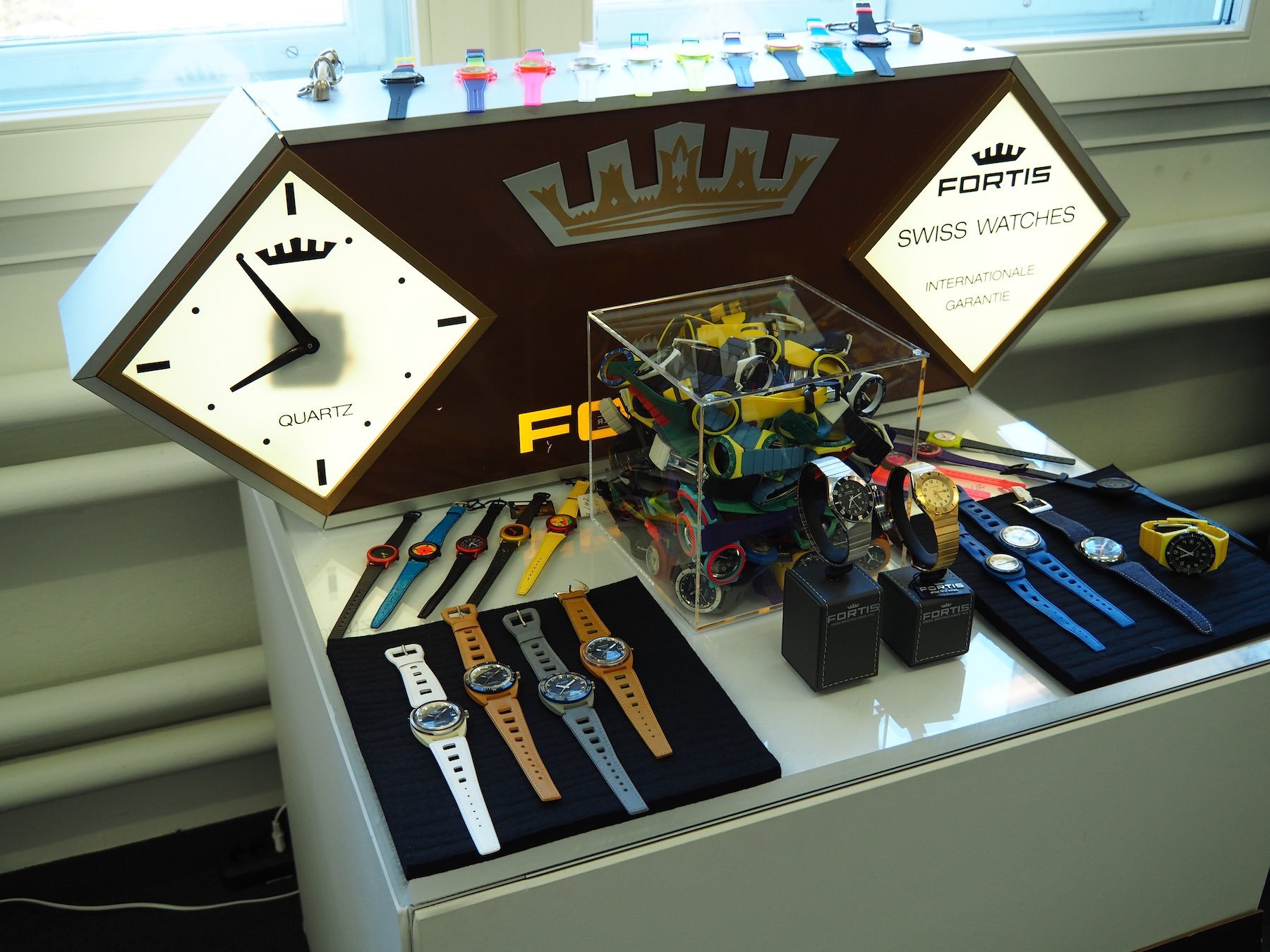 RN: And what do the kids make of Fortis? 
JP: They enjoy it, I think. I work a lot more than I used to. They are 10 and 12 so old enough to understand that I am not at home as much as I used to be. And they like all the different watches. They want to wear them to school! And the older one now wants to be a watchmaker.
RN: Oh, perfect! This is really what I was driving at: Are you doing this to create a legacy for your children? Are you planning on handing down Fortis to them when you retire?
JP: Of course, of course. That is what it is about for me. I am just doing this for the future. For the next 20 years, I will do that and then hand it over to my sons.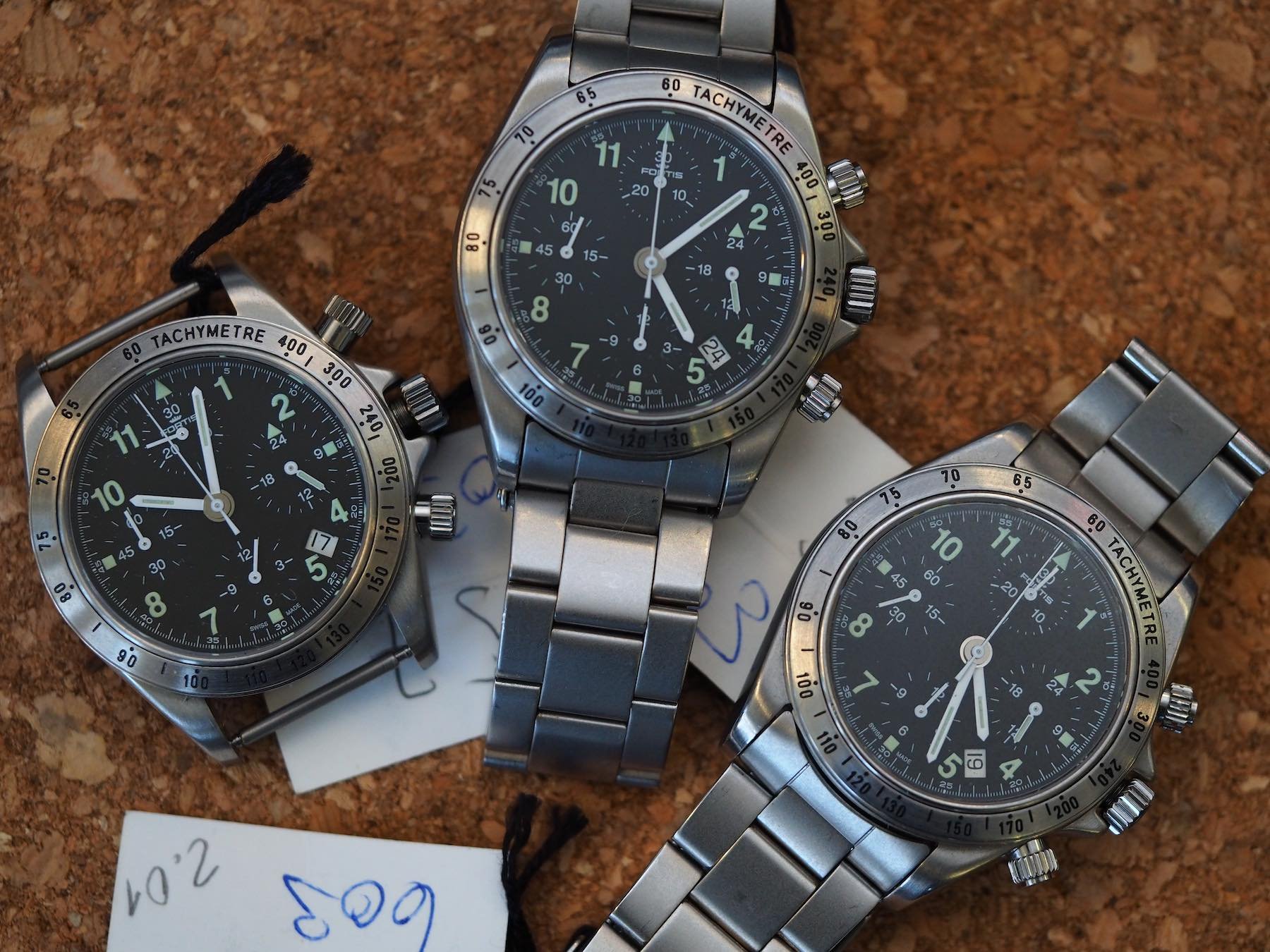 RN: Well, I think you're on the right track. I think it is clear now that the brand is better defined. When you look around the factory and learn to appreciate the vast output of the brand, it is easy to see how massive the task of distilling the brand of Fortis into an easily communicable message is.
JP: Exactly. We are working towards instilling a common thread through all ranges and products. We want for a Fortis watch to be instantly identifiable as such.
We're building towards five distinct families that all share the same DNA. It is difficult. It is a long road. I don't want to be like a lot of big brands trying to reach everybody. I want to be a small brand. And I want to be a family-owned brand. It is important for this to be clear in the products we put into the market. I don't want us to offer everything. We don't need small watches, big watches, gold watches, or every complication under the sun. It is definitely more about a subtle and direct evolution rather than a revolution.
For me, Fortis was always in the same conversation as the big brands like Breitling or Tudor, especially. I was a little surprised when I came to the brand and realized not everyone saw it the same way as me, haha. That took some getting used to. And you really realize how hard it is to build a brand in this climate. But I think we understand the challenges. And as a customer, I always try and remember what spoke to me from the outside looking in.
I even bought the Daybreaker for €12,000. I was on holiday with my brother and we saw an advert for the Fortis Daybreaker on a cable car. And when we got down the mountain, we headed to the boutique and there was just one in the window. But I got through the door first so my brother had to wait on that one. Nowadays, my wife mostly wears it. And I think it looks cool. Women can wear big watches, of course. It is more about the character of the individual than it is about the size itself.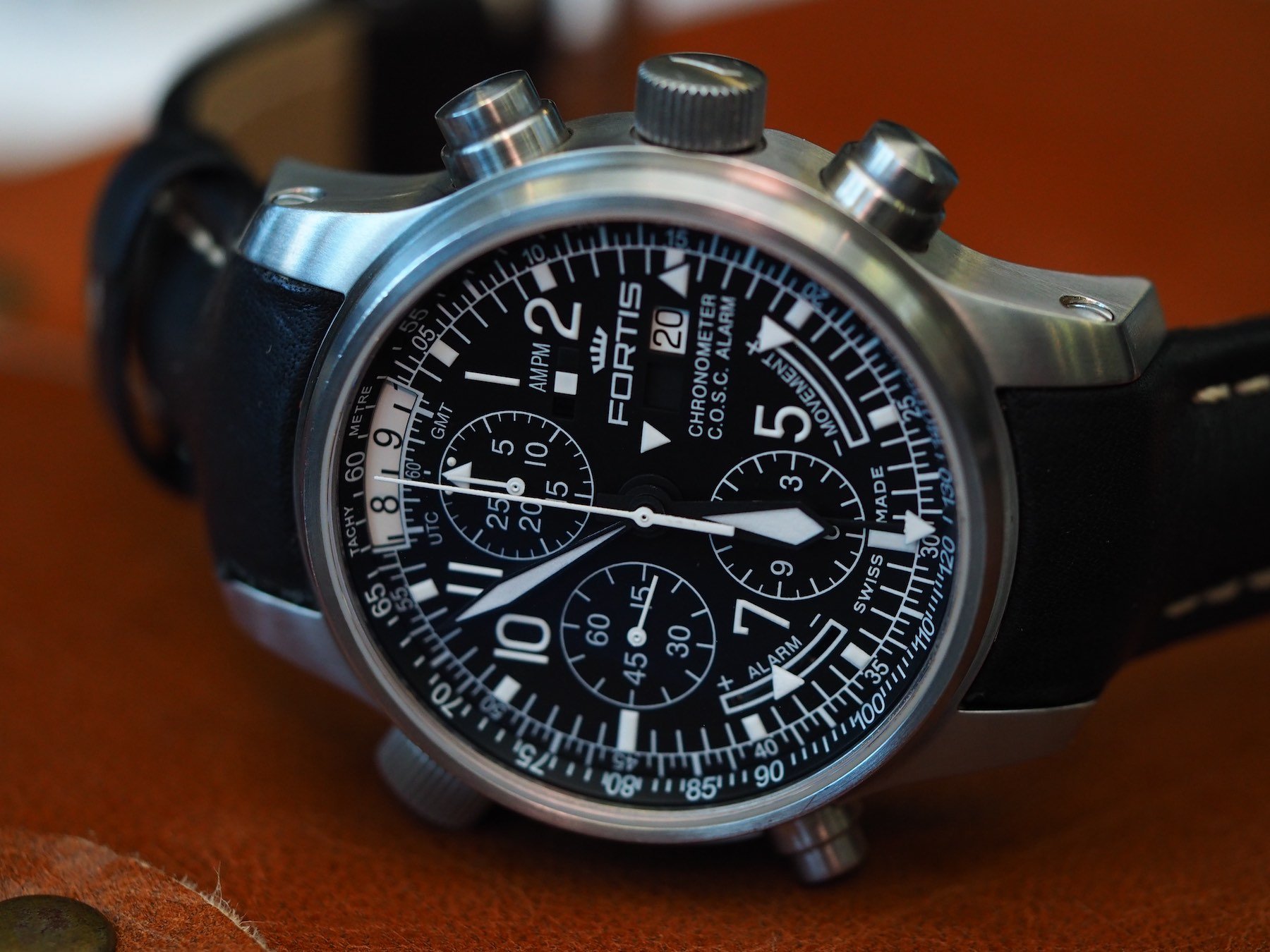 RN: So you mentioned Tudor and Breitling as brands you see on the same level as Fortis. Do you have them in your collection, also?
JP: Yes, I have some Breitling, I have some Tudor and some Rolex, of course. I also love Hublot, but, for me, the price level was always a little off-putting. I love the design, but the price was too much.
RN: Yeah, I guess it's the "luxury tax" we always talk about in the industry.
JP: Correct. For me, a Breitling is the right price. A Tudor is the right price. A Rolex is the right price…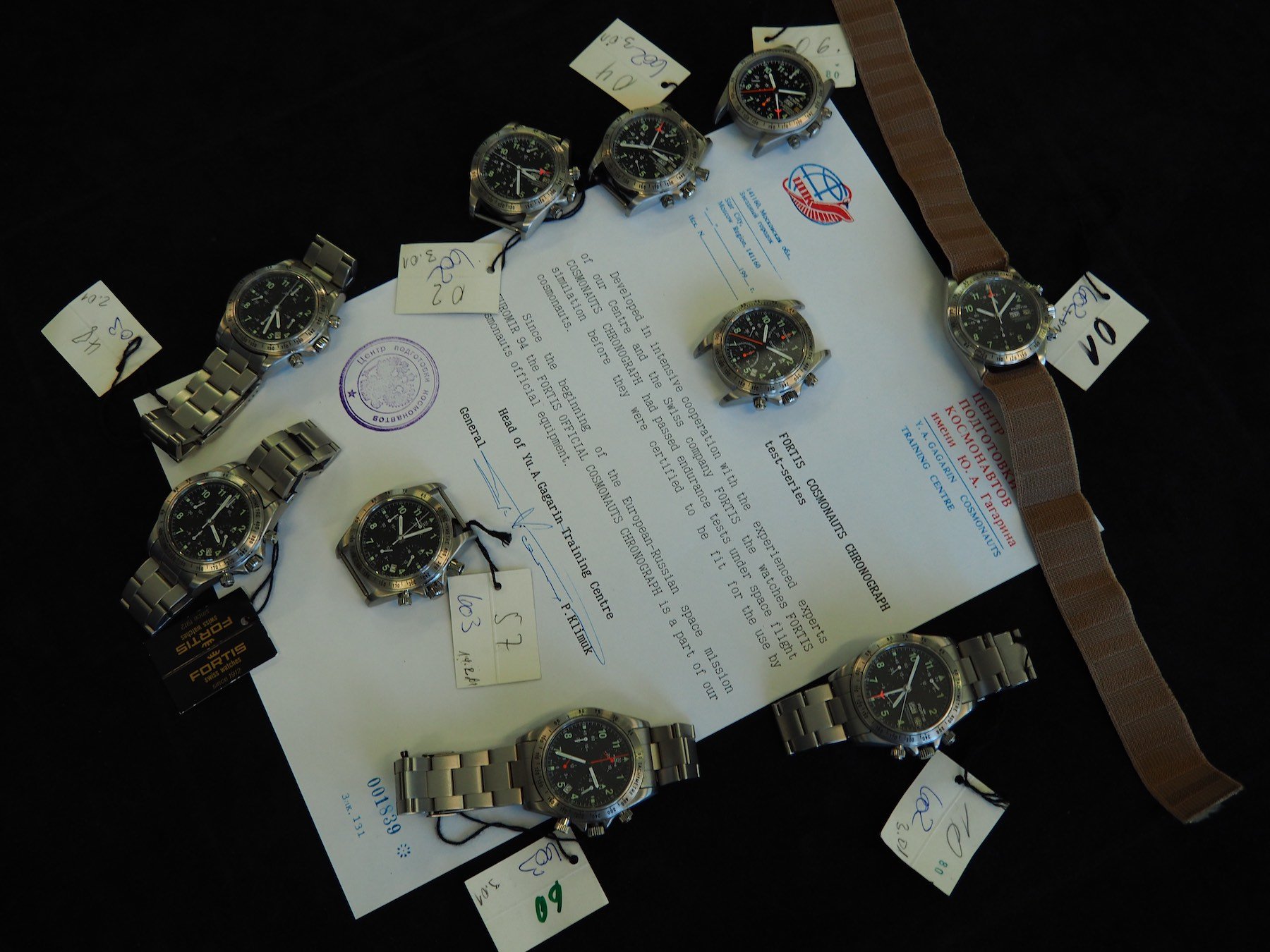 RN: You still think that's the case with a Rolex?
JP: I don't buy Rolex anymore, but, in the past when I was buying them, yes I think things like the Submariner were well priced. If you're talking about eight to 10 thousand or so for a steel professional model these days, that is okay. If you are talking about an all-gold Datejust or Day-Date for closer to 30k, then that is too much. At retail, however, I think the prices are okay.
RN: Well, I prefer the prices five years ago, but I get what you're saying.
JP: You know, the prices are always going up because production costs are increasing.
RN: There is that, but I think Rolex can probably put a little bit on top because of their brand power.
JP: Yes, certain models are a little high. I think maybe the Daytona is a bit expensive, but given the resale potential, customers are more than happy to pay that price.
I think one thing that Rolex does very well is to create high-quality products backed up with high-quality customer service. This is what we are trying to emulate here. The watches are superb, but to be on the same level as these major brands we need to ensure our after-sales services are up to scratch. We don't have the same manufacturing capabilities, but we are working towards that while also designing exclusive movements in-house.
Additionally, we've recently established a relationship with Kenissi so we can work with movement specialists to improve our offering. Using the Kenissi Manufacture Calibre to power Fortis watches will, I believe, result in a very attractive product.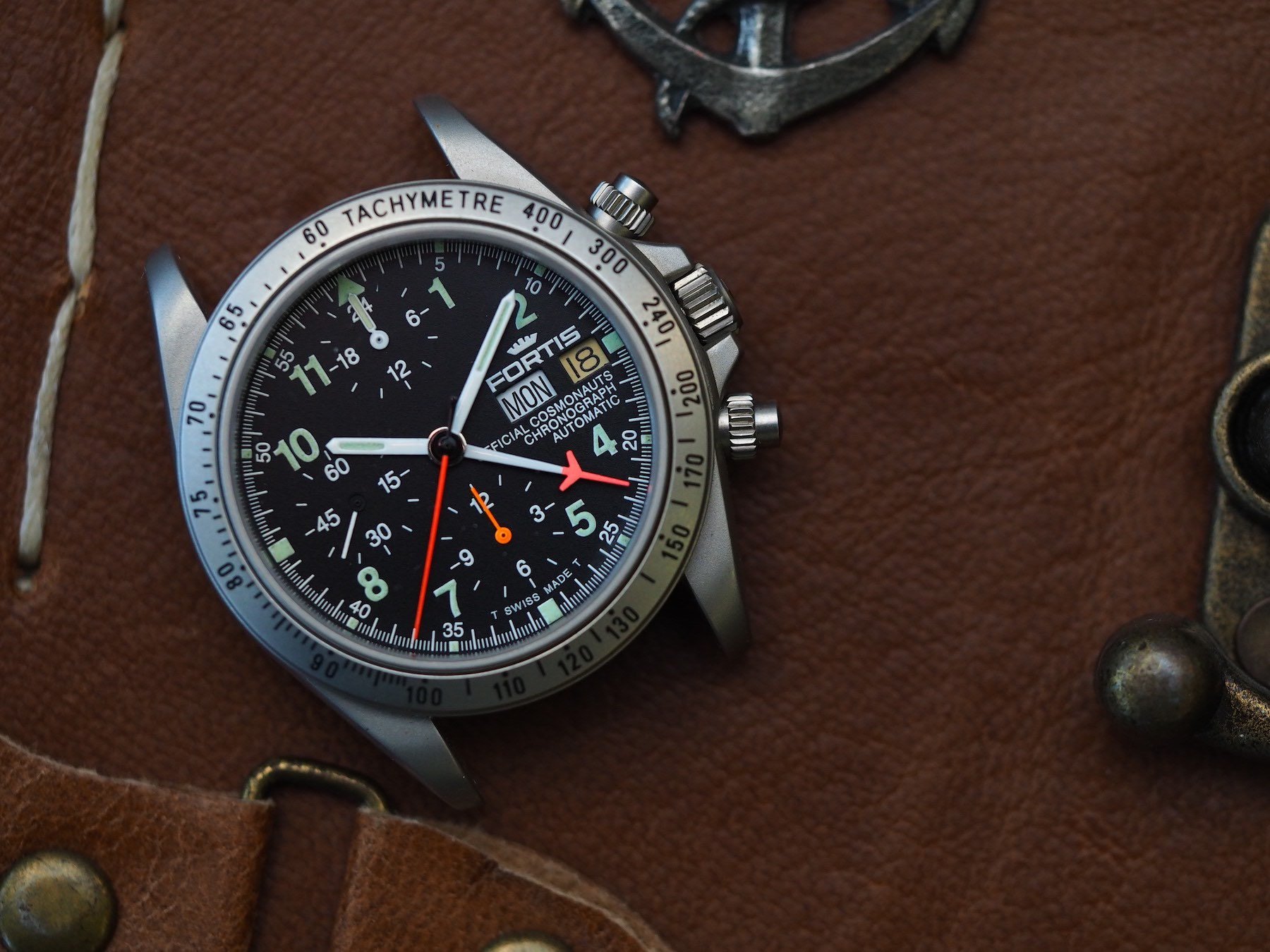 RN: That's fantastic news. Obviously, using the Kenissi manufacture calibres pushes up the price, but I think it is an excellent decision to create a bit of separation from other brands in this price bracket. Those movements, rightly, have an excellent reputation.
JP: We're very pleased to be starting this new chapter with Kenissi. I think it will be a long and fruitful relationship. It takes time to change the perception of a brand, but I believe it will happen. And, most importantly, we have time. So all that's left to do is to work hard, stay true to the brand, and enjoy the ride.
This interview took place in Grenchen on Friday, March 13th, 2020 between Rob Nudds and Jupp Philipp. To learn more about Fortis and the brand's long history, visit the official site here.