Fortis In Space: To The Stratosphere And Beyond! Testing The WERK 17 Watch Movement In Extreme Conditions
A room with a view...
Last November, Dave and I headed north to the Swedish Space Corporation's Arctic Circle base, Esrange. There, we rendezvoused with the team from Fortis. The brand's goal? To launch 13 watch movements into the stratosphere to determine precisely what conditions those watches would meet as they came close to slipping Earth's grasp entirely.
Everyone knows that the "space watch" is the Omega Speedmaster, right? Famously, Omega's stalwart racing chronograph performed best in all the tests to which NASA subjected the watches submitted to it for analysis. However, although the fabled Speedy performed best, it didn't actually pass all of those tests.
Given the fact the Speedmaster wasn't actually designed for the very specific conditions of space, that's hardly surprising. In fact, what is surprising is that it did so well despite being crafted for life on Terra Firma. However, as space missions look to become ever deeper with everyone's eyes firmly fixed on the Red Planet, the demands placed upon a would-be Astro-watch have never been higher. Consequently, Fortis wants to first define the necessary testing parameters before designing a watch that can pass them all.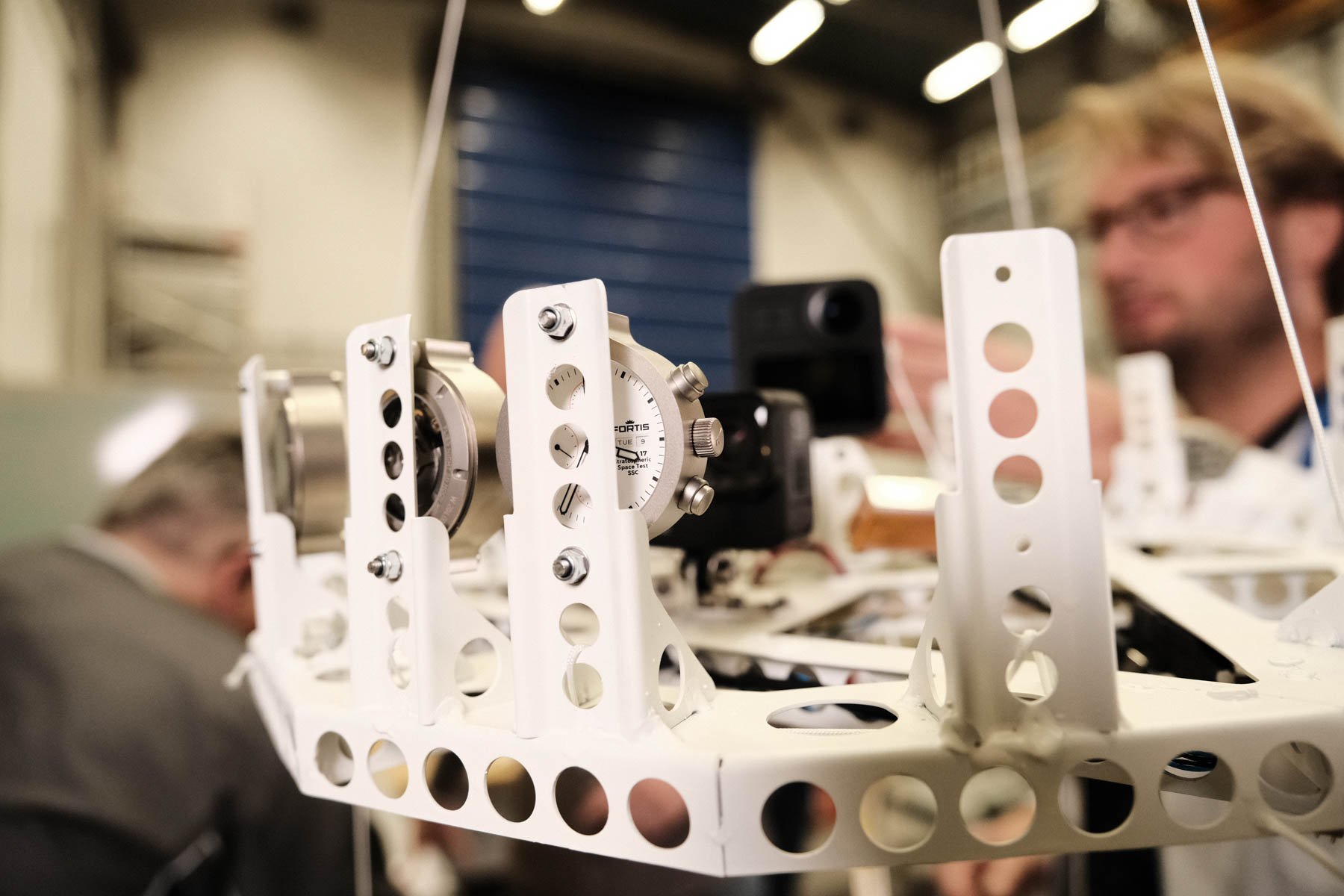 WERK 17
The brand's candidate for this stirring endeavor? WERK 17. A proprietary column-wheel chronograph movement, WERK 17 is built for extremes. It has been submitted to the extreme environment of the Earth's stratosphere with help from our friends at the Swedish Space Corporation. As you will see in the video, they mounted thirteen movements on a gondola, which then rose to an altitude of 30km dangling beneath a stratospheric balloon. After a flight time of 1.5 hours under the harsh cosmic conditions, the movements crashed back to Earth. They landed in the vast forest landscape of Finland.
Actually, they landed on top of a tree. That might sound bad, but it could have been worse. A lot of reindeer roam those parts of the world, and needless to say, they don't look up all that often. Small mercies, eh?
We hope you enjoy the video! If you do, let us know in the comments below. Also, if you'd like to learn more about Fortis's missions in Space, you can by visiting the brand's official website here. You can check out the SSC and read about its operations here.