Fortis Watches: Testing Watches In The Arctic Circle And Space…
A journey north, full of intrigue and adventure.
A journey north with Fortis Watches…
Sunday, November 7th, 2021
My bag is packed. My watches are all synchronized. I'm standing outside my flat in Dresden at 7:30 am and the rain is pouring straight down. I might as well have showered with my clothes on. I begin a lead-footed trudge through the sodden streets, dragging a heavy suitcase behind me. I'm trying not to sweat my very essence out of my eyeballs as I struggle to stay cool in a parka built to withstand -40 degrees.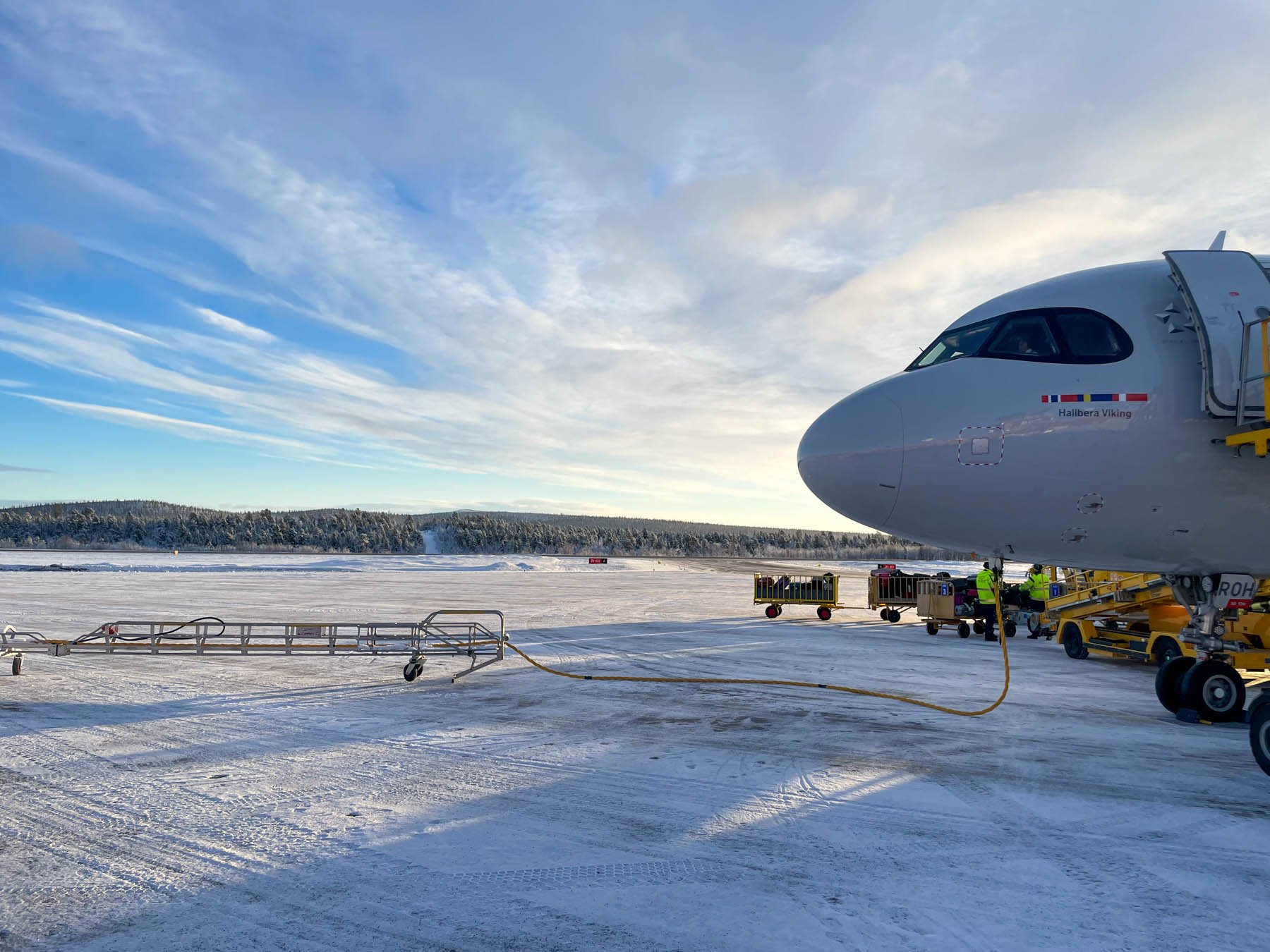 My destination? Dresden Neustadt train station where I'll meet my FlixBus bound for Berlin Brandenburg Airport. But that is just the first leg of my travels. Ultimately, I'm heading off to Kiruna, a little-known city in northern (very northern) Sweden. However, at this point in time, I am more concerned with getting to the bus stop without evaporating. Once I arrive in Kiruna (which I won't until tomorrow morning), I will pick up a car (a snow-tire-bedecked Audi, no less). Then, I'll drive 40km north, further into the arctic circle to Esrange, a remote commercial space flight testing facility.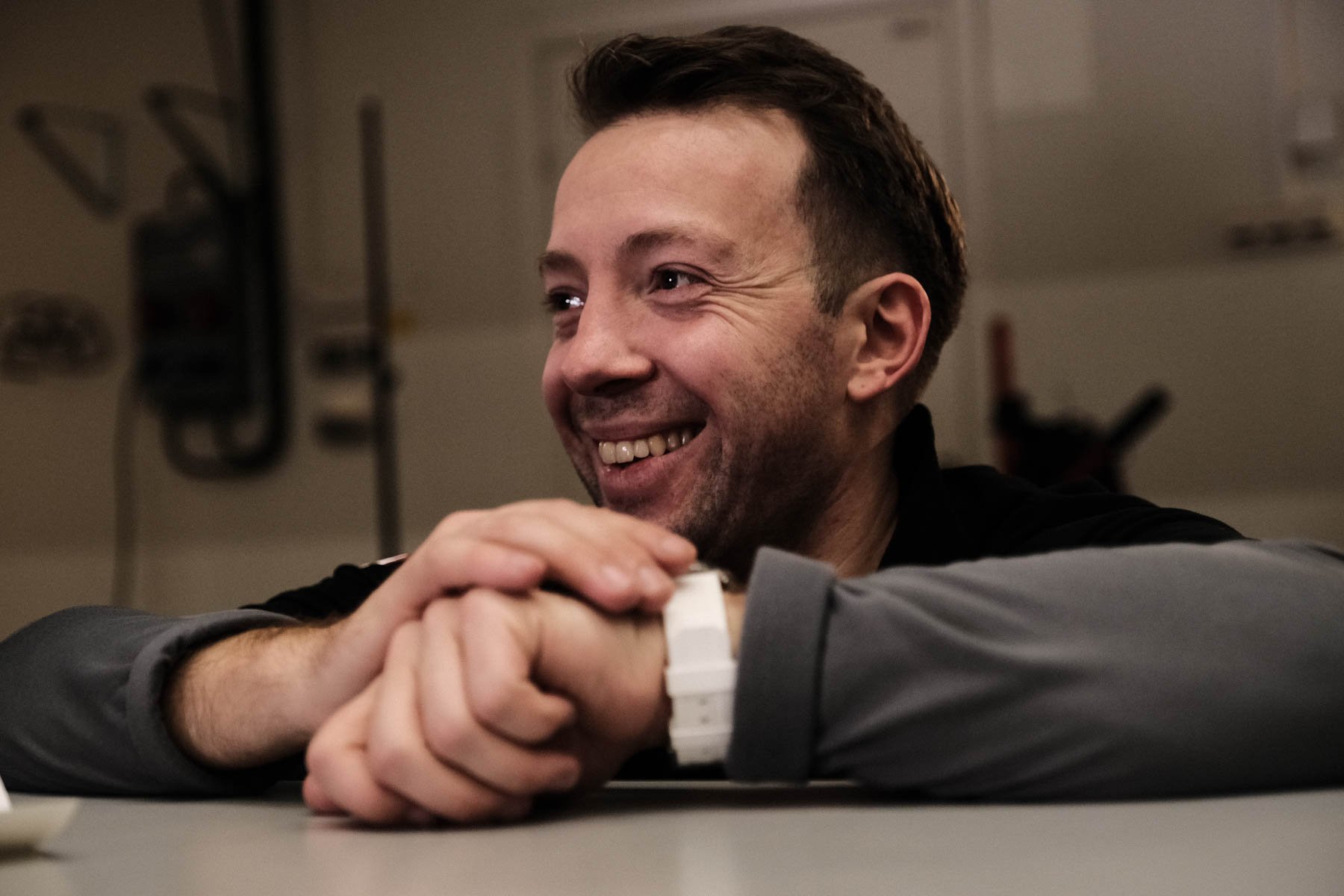 Assuming I don't skid off the road to my death (and Dave's, who I'll be ferrying along for the ride thanks to the little blighter not having a driving license), we'll be spending a week there, in the company of our good friends from Fortis Watches, Grenchen. Tonight, I will rendezvous with them in central Stockholm for dinner while we await the arrival of "the Sarge", whose flight from Manchester isn't due in to close to bed/third-round time, however you want to term it [Dave — turns out I arrived around fifth round as it were!].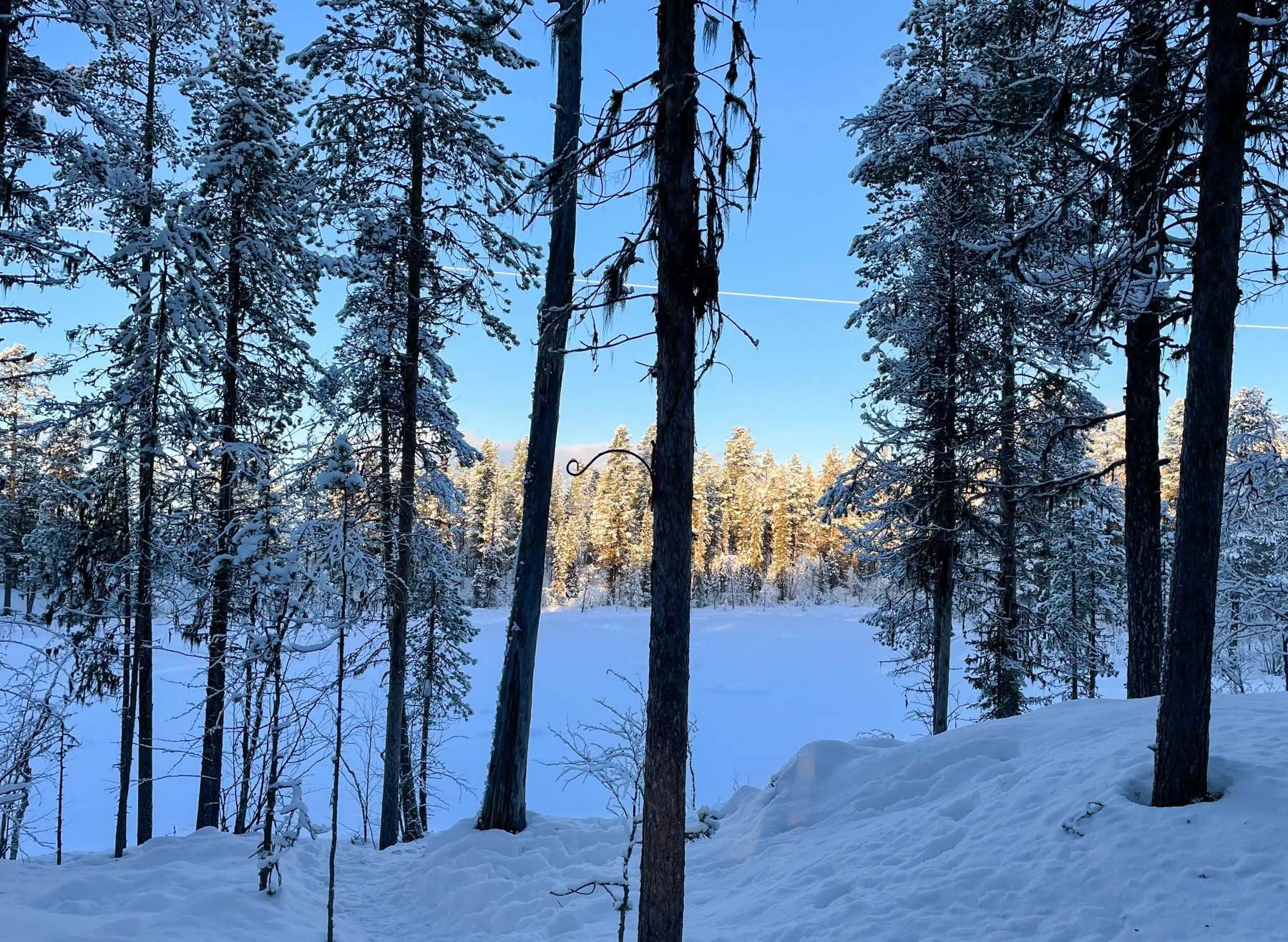 I arrive at the new Berlin airport, which I've already had the pleasure of visiting seven times since it opened earlier this year, comprising roughly 40% water. The fearmongering around day-long waiting times to clear security was just that. After arriving at 10:10 am, I'm through the gates and mooching around the Lufthansa shop by 10:45.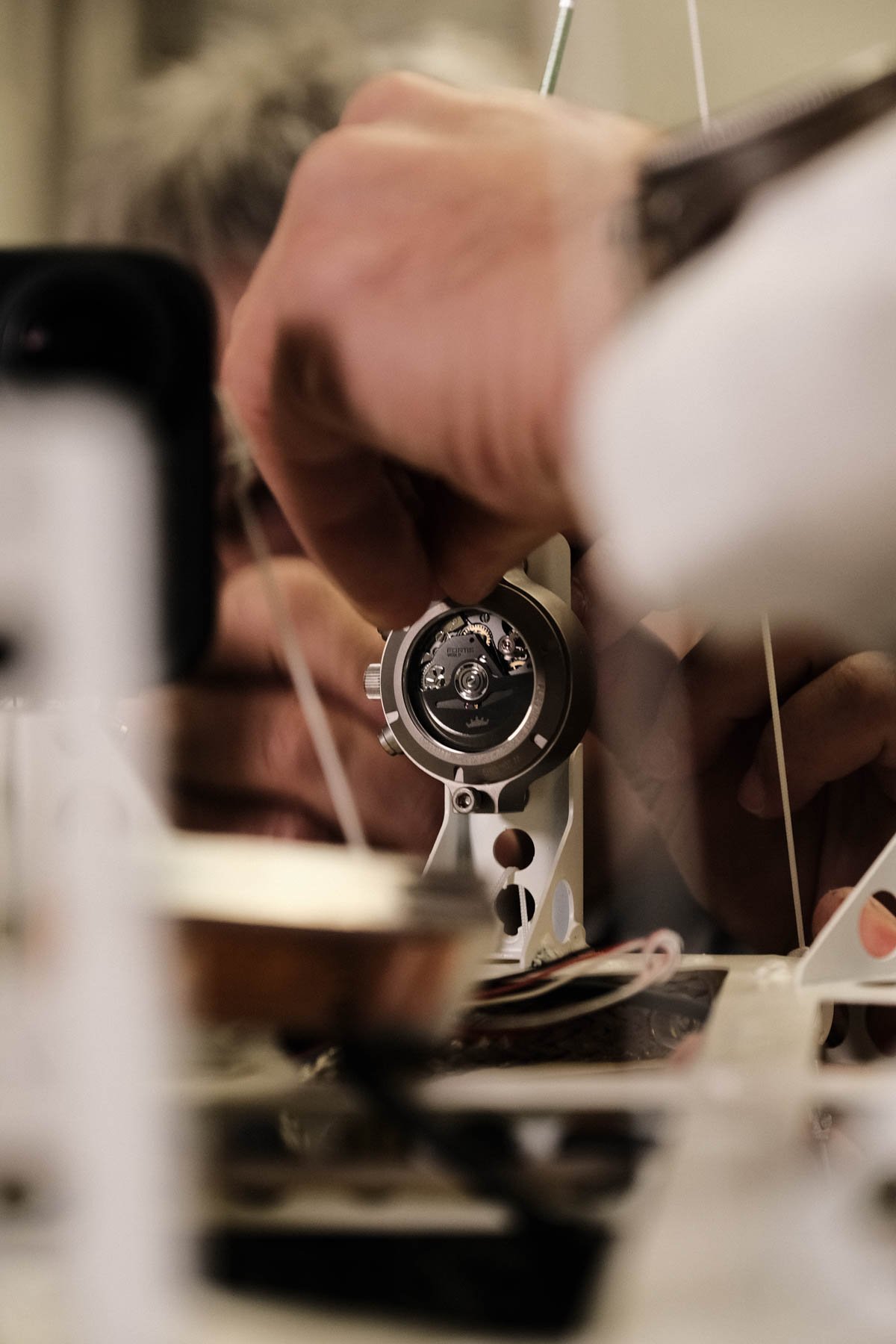 Swatch has released a raft of new Snoopy watches. There are six designs in total. I'm a bit stunned by how expensive a standard 34mm Swatch Original is these days. Thankfully, however, there's no faulting the products themselves. Truthfully, I am impressed by the designs. While not all of them are to my liking, the two 34mm models and the larger, baseball-inspired model really hit the sweet spot. I mull over whether I need another Swatch I'll never wear (despite how cool it is). In the end, I decide against it, having purchased an Omega Speedmaster Mark IV (from Balazs, no less) earlier this week.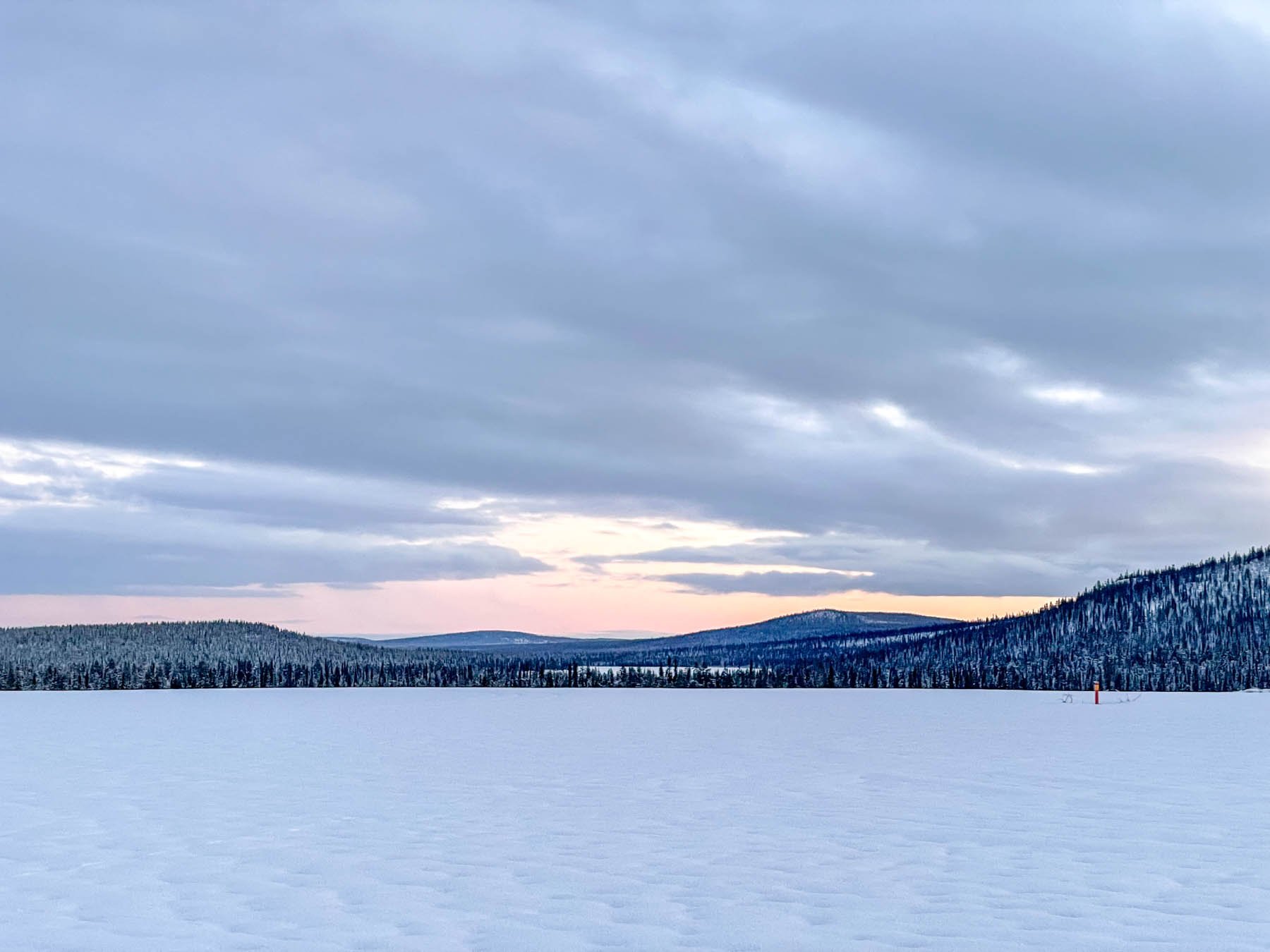 I settle down in the waiting area just outside the recently added Smoking lounge and fire up the laptop. Flixbus did its usual trick of providing phantom WiFi. It's a magical beast that is both there and not there at the same time, and thus I had no chance to work. Of course, it is Sunday, and there is nothing a beached Kraken loves more than working at the weekend. So the promise of free (and present) WiFi courtesy of BER Airport is too much to ignore.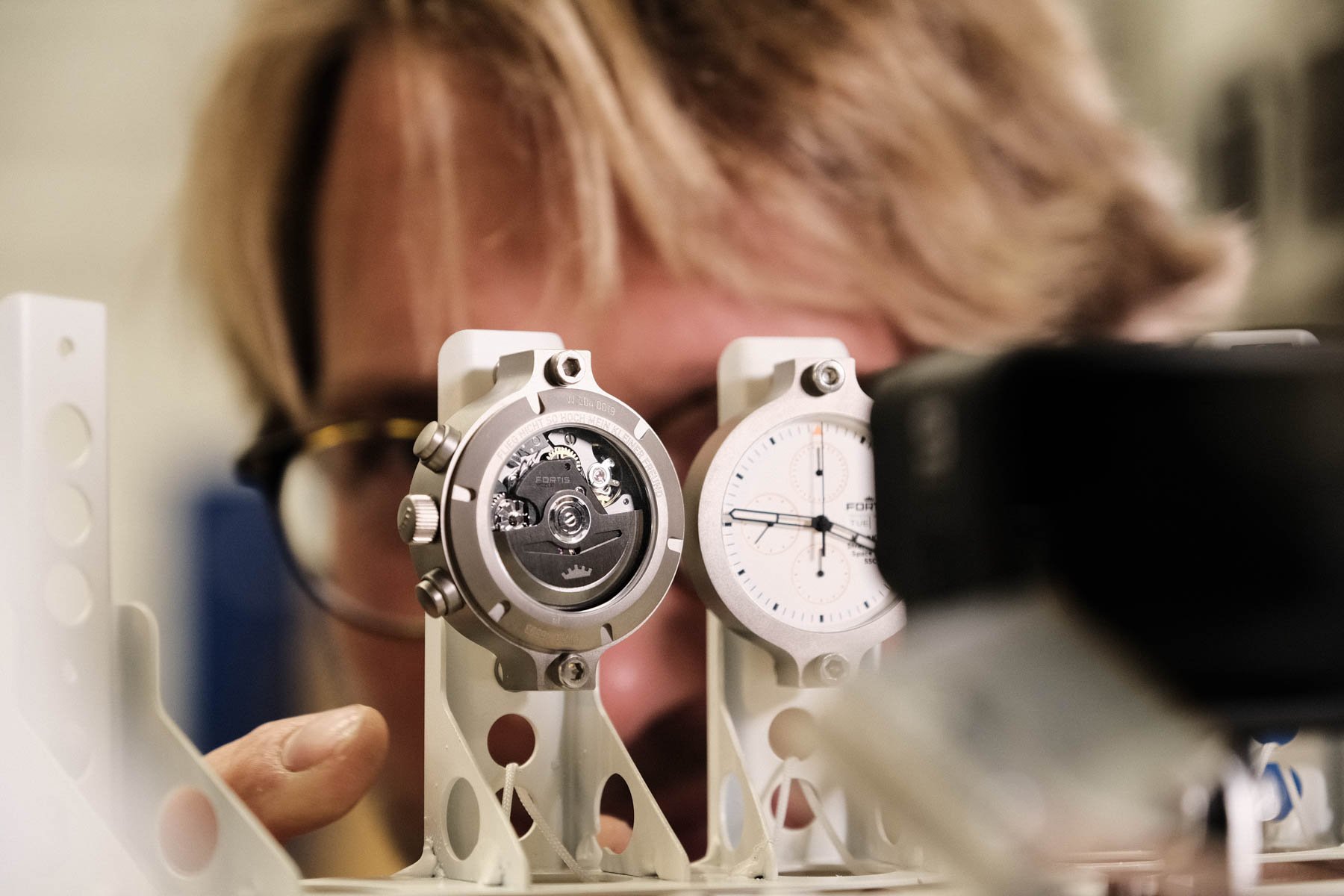 We are boarding the plane early (very early) for once. It bodes well for a timely departure. I'm uncommonly excited about this trip. The traveling I'm able to do is, of course, a privilege, but it frequently feels like work. This feels different. This feels like an adventure.
…a facility that houses enough kerosene to sink Greenland with a single misplaced cigarette butt.
The parka is stashed above my head. The Adidas hoody that I thought I might need for the flight has also been shed. We're taxiing to the runway, again, ahead of time. If every stage of the journey goes this well, it will be a dream. I'll keep my fingers crossed, but I'm not holding my breath. A nagging voice in the back of my head keeps me cautious. Perhaps that's only natural when bound for a facility that houses enough kerosene to sink Greenland with a single misplaced cigarette butt.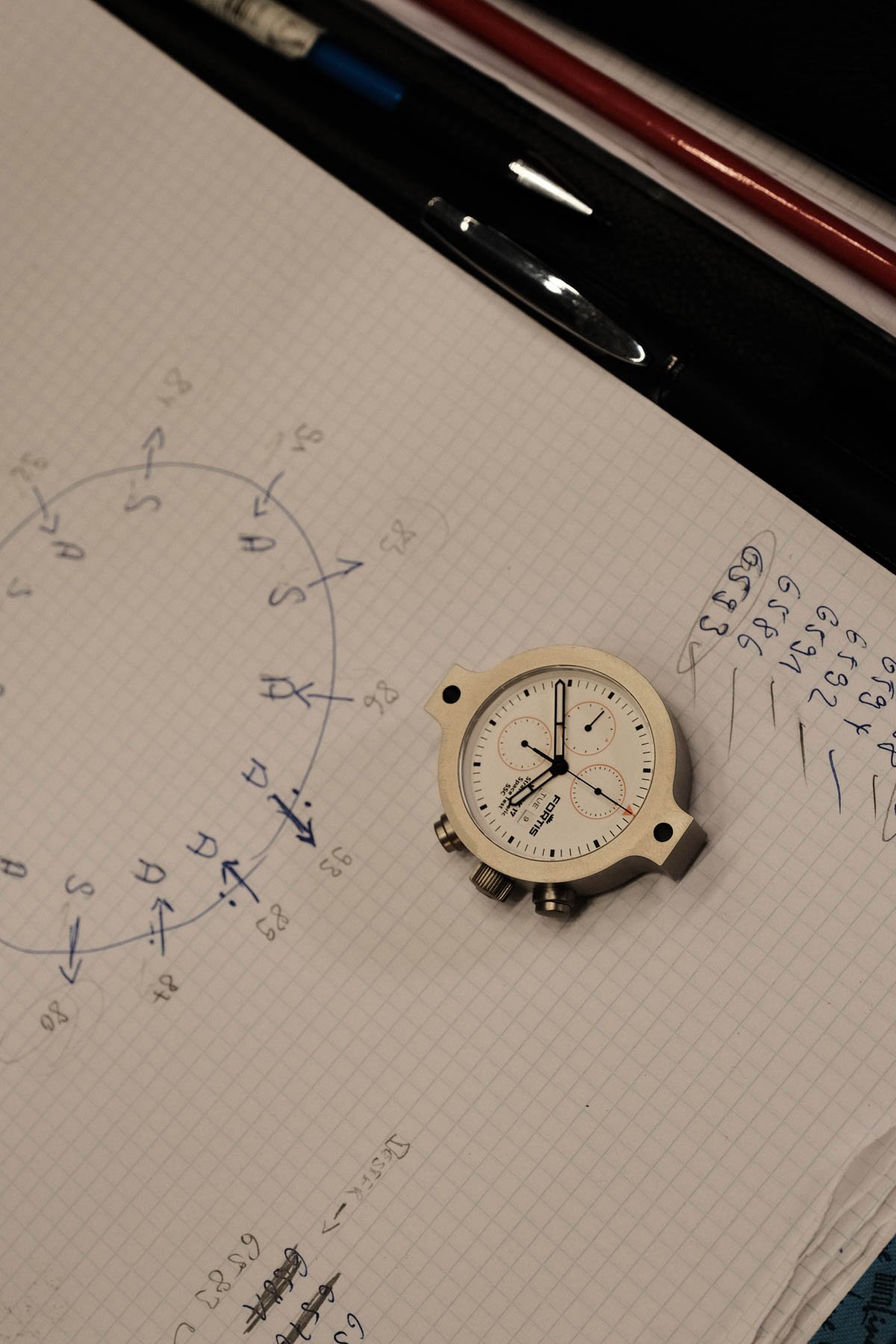 I land on time and make my way to the Arlanda Comfort Hotel. I Google the directions but Google thinks I'm a car. I'm not. I walk along the road anyway. The hotel looks awful from a distance, but is astoundingly well-designed, furnished, and attended upon closer expectation. I check in to find the Sarge and I have been given a double bed. A little sweet-talking buys us a twin room and spares Dave from my wandering hands for one night more at least. Suddenly, the Fortis team appears from behind. Jupp, Andreas, and Marcel arrive, beaming from every ear to the next.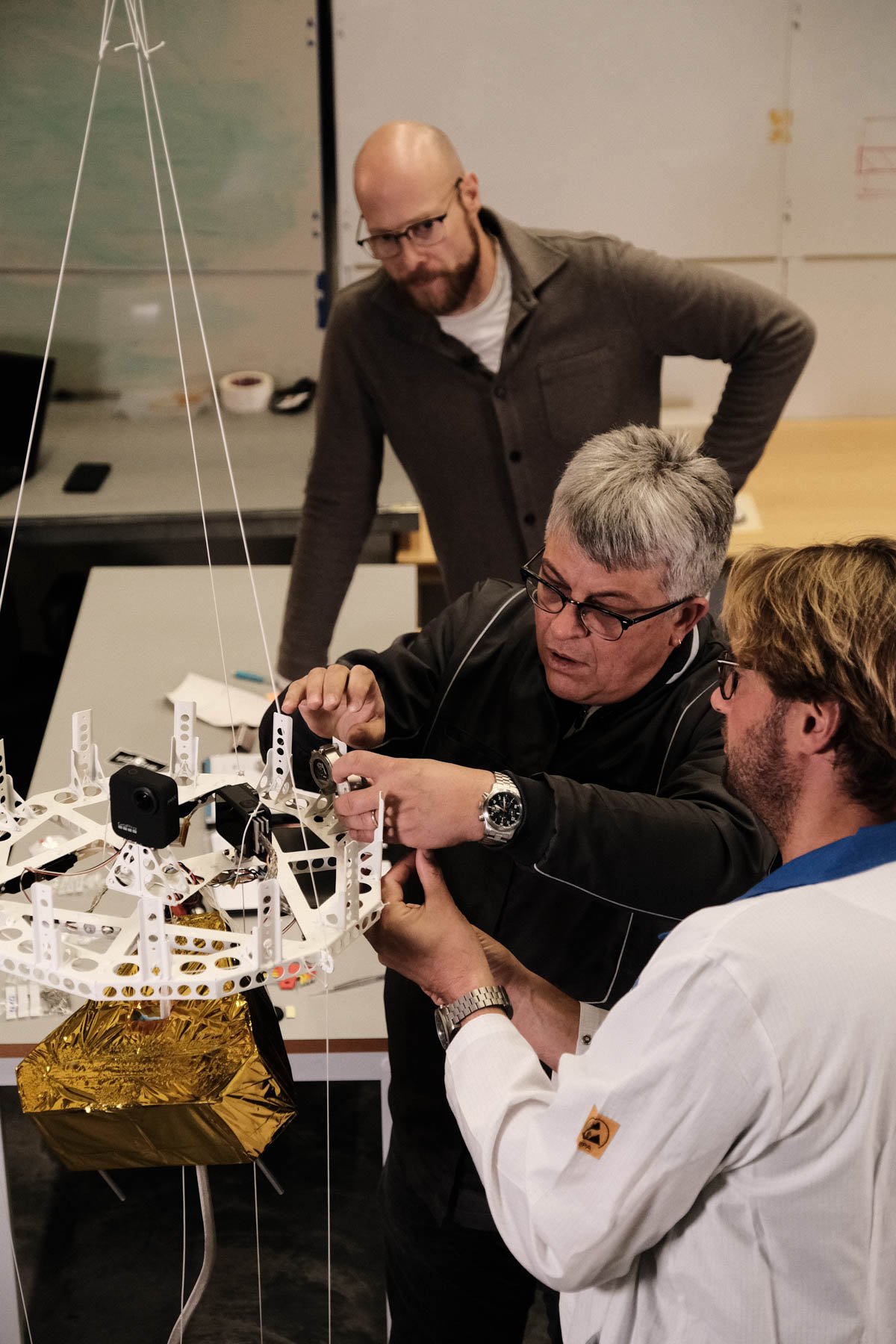 Our evening passes quickly (save for the one-hour taxi drive through Stockholm's rush hour traffic). We arrive at our city-center destination, the Pelikan restaurant. The food is superb and the schnapps is even better (if a little too frequent given our early start the next day). We return to the hotel and pack our things for the morning flight to Kiruna. Anticipation hangs thick in the air. The conversation skips around the point of our trip because no one wants to jinx what seems to be a crazy opportunity to see things very few people are lucky enough to see. Steeled against the cold by the warmth of excitement in our hearts, we hit the hay.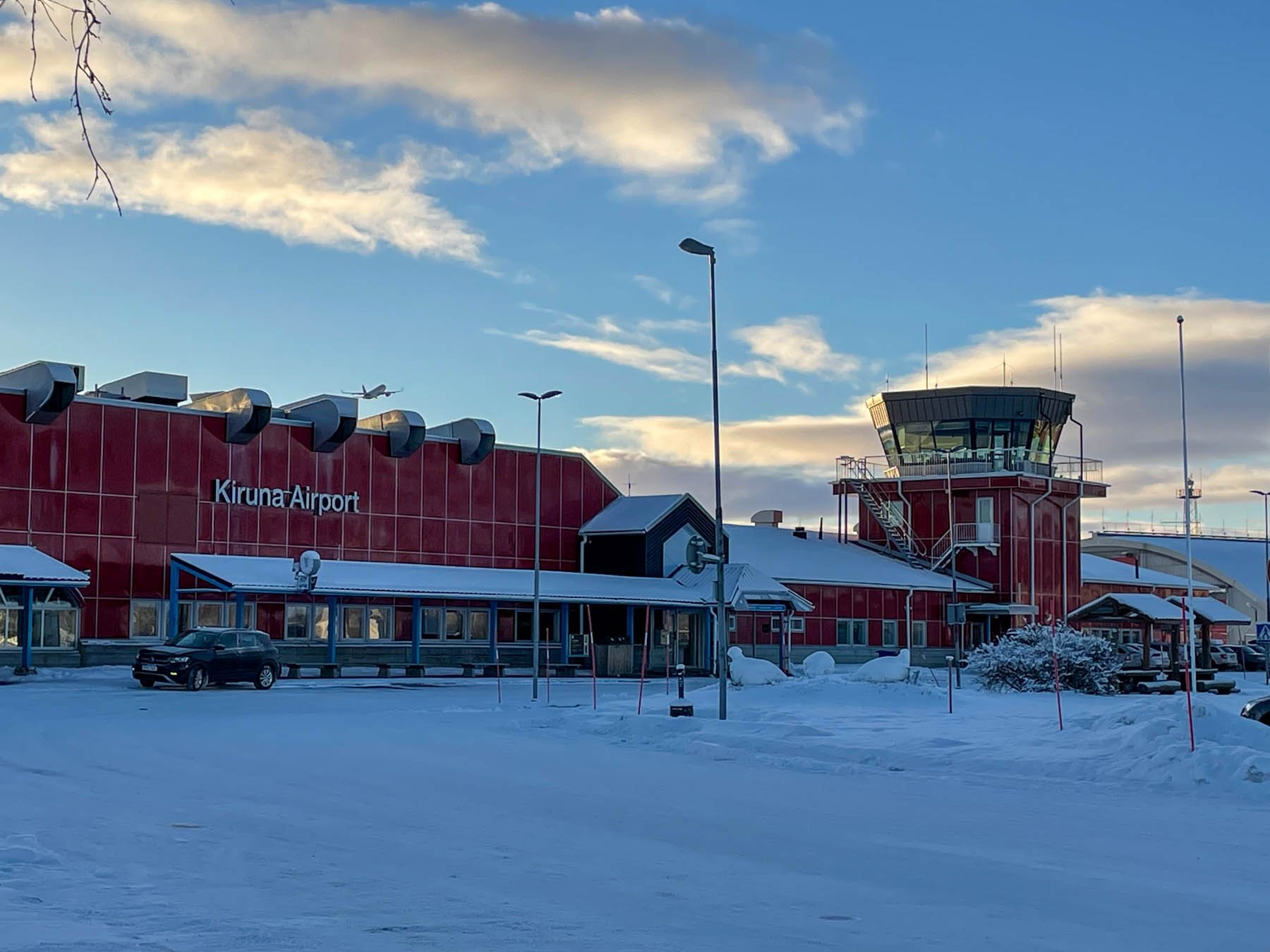 Monday, November 8th, 2021
We step off the plane into the dry cold of the arctic. We're already close to 150km north of the Arctic Circle and it's obvious. We pick up our cars for the 40km drive to the Esrange Space Center and set off (via the center of Kiruna for the obligatory beer run — it gets cold up north, after all).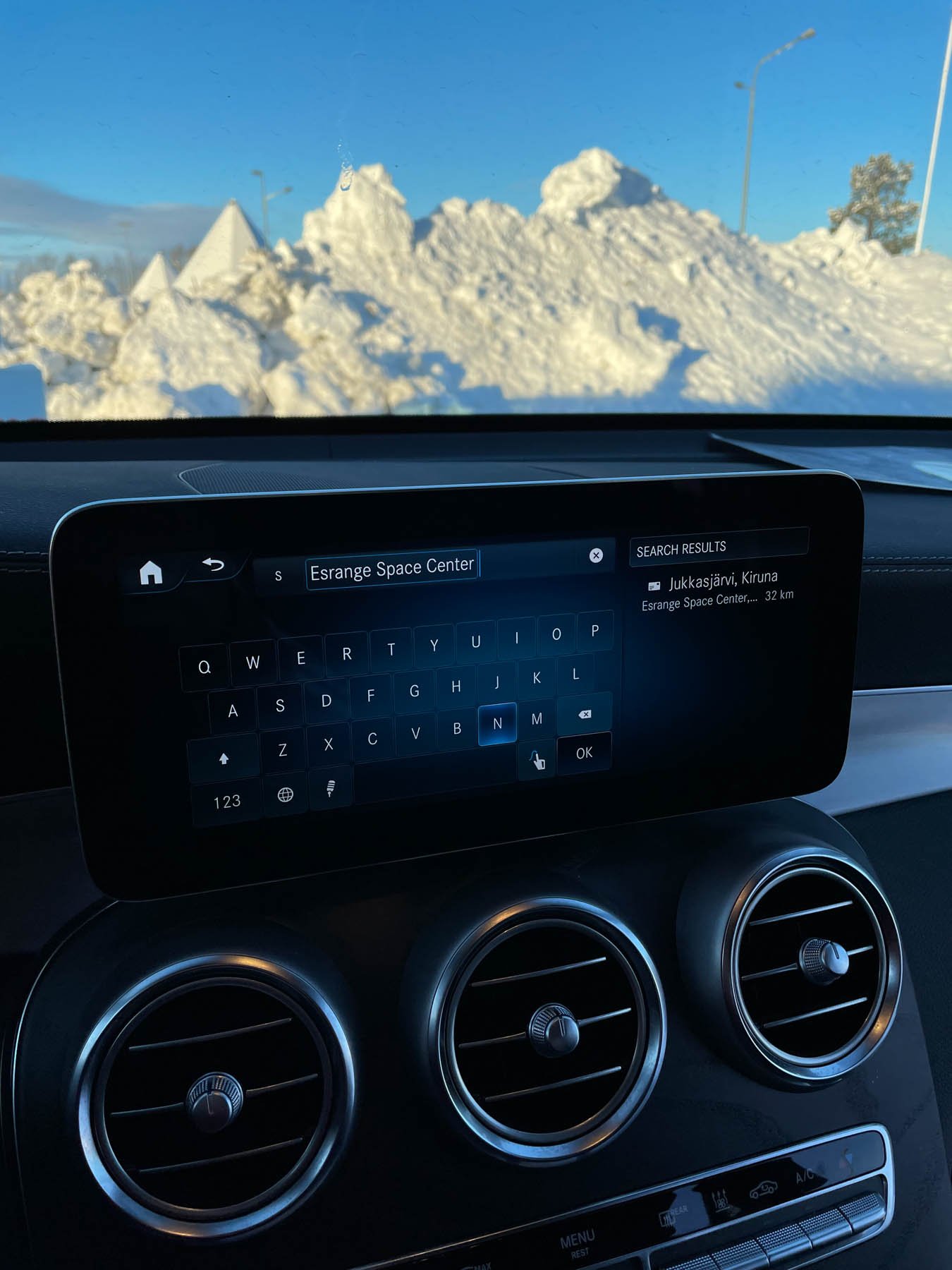 I'm driving along frosty roads, trying to force myself to trust the four-wheel drive of our rental. I fall into the trap of prefixing everything I say with "arctic", much to the amusement/annoyance of Dave, who's sitting beside me in the passenger seat. My run of "arcticisms" reaches its apex with my comment that, "the arctic sun is brighter than the regular sun." Dave looks at me quietly for a long moment, before breaking the silence by sticking "Rock You Like A Hurricane" by the German band Scorpions. [Dave —this song seemed to turn into a bit of a trip anthem with it turning into a glorious "Ohrwurm" pretty much instantly].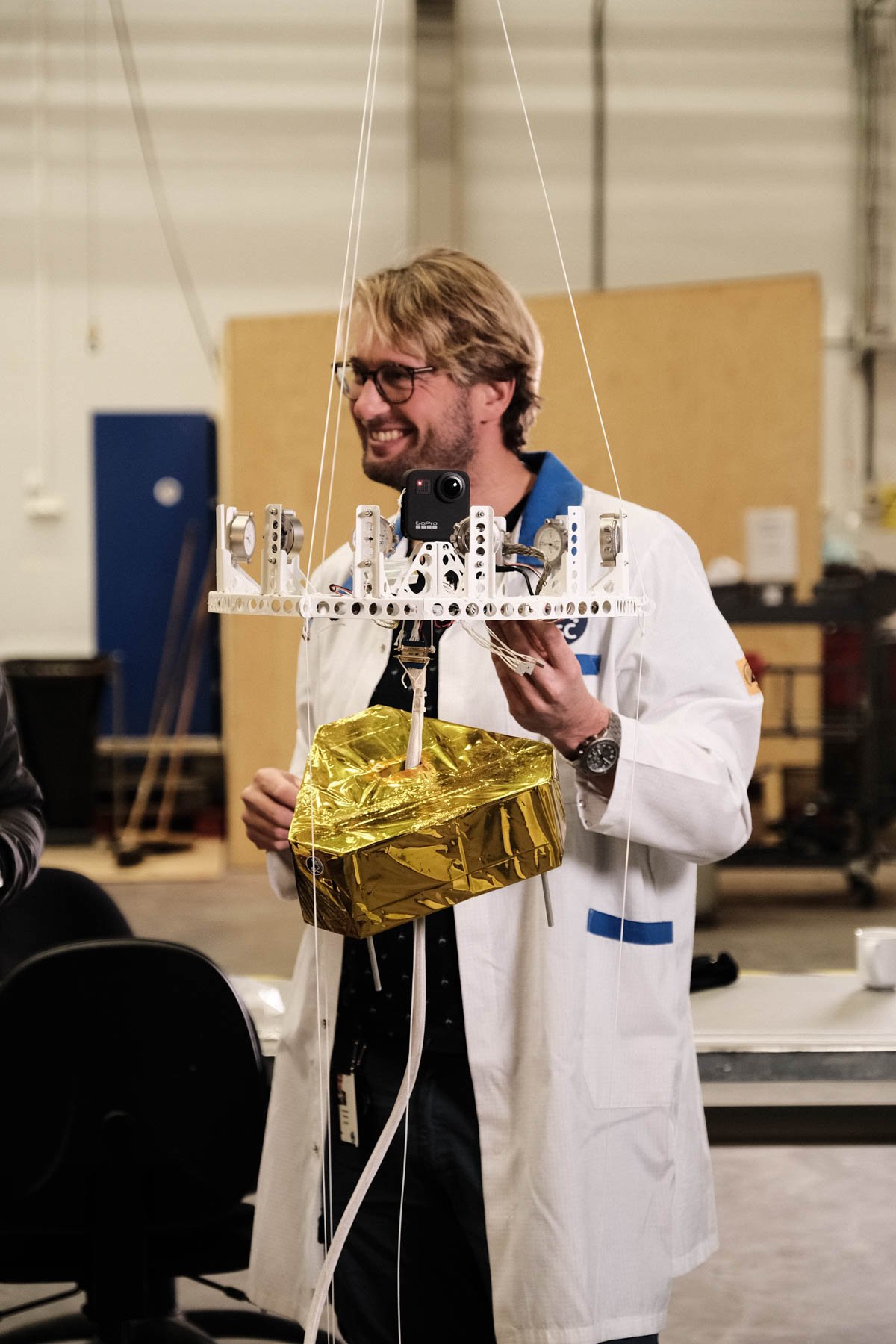 We are driving past some of the most breathtaking scenery I've ever seen. Frozen lakes, snow-kissed trees, and wild, roaming reindeer decorate our journey. I keep saying weirdly emotional things about how lucky we are and "what a thing" this trip is. In company back home I can imagine this habit getting old fast. But given that Dave is going through the same, strangely visceral epiphany, it seems on note. We briefly stop along the Esrange road to allow the film crew to get some drone footage of the incredible landscape that surrounds us. We took the opportunity to test out the local sledding facilities, resulting in me being upside down with a sled on top of me. [Dave — thankfully I caught this incident on camera. My own attempt was infinitely more successful but Rob declined to video it out of obvious jealousy].
Esrange appears out of nowhere, and we reconvene in the car park. We meet with SSC team member, Stefan (the project leader for our experiments), and receive our security passes. After an orientation meeting and strict instructions on what can or can't photograph (or even describe), we retire to the restaurant and fill our boots with the generous spread laid on for our arrival.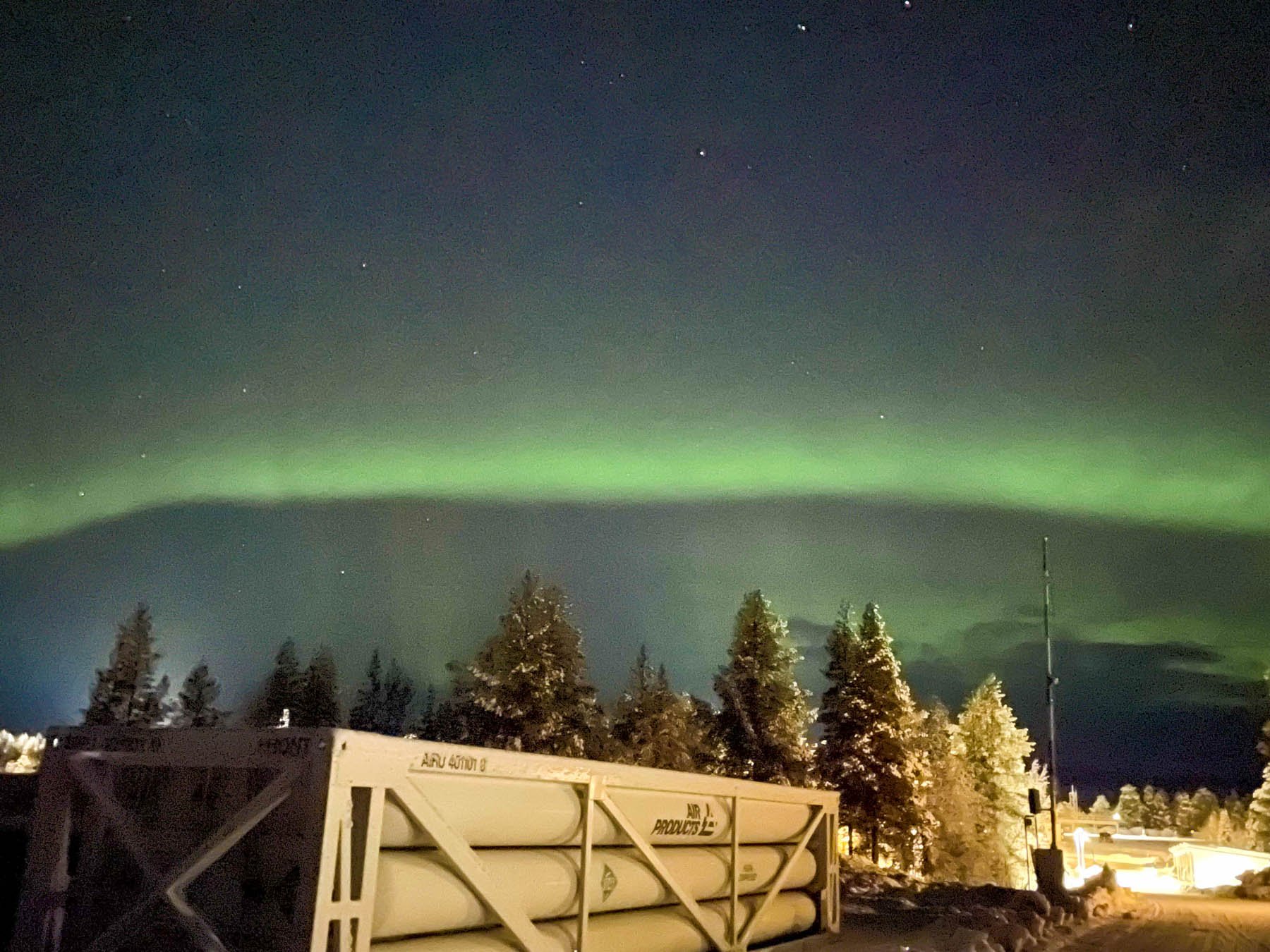 Later in the evening, we find ourselves reclining in the games room. We're enjoying the professional-grade foosball/kicker/rods/table football table and a large American pool table when Stefan's Northern Lights app beeps. We leap into action, keen to take the chance to see the aurora on what might be our only cloud-free night. We dash up toward "The Dome" [Dave — a misnomer if there ever was one. It is not even remotely dome-shaped.] where the majority of Tuesday's work will take place and arrive in time to see the shimmering green scar split the night sky. It is a weird, ghostly manifestation of which I'd dreamed my entire life. It is satisfying to see it so soon into our trip, as it felt like the Arctic was giving us its welcome and acceptance. Feeling truly blessed, we head off to bed ahead of a big day.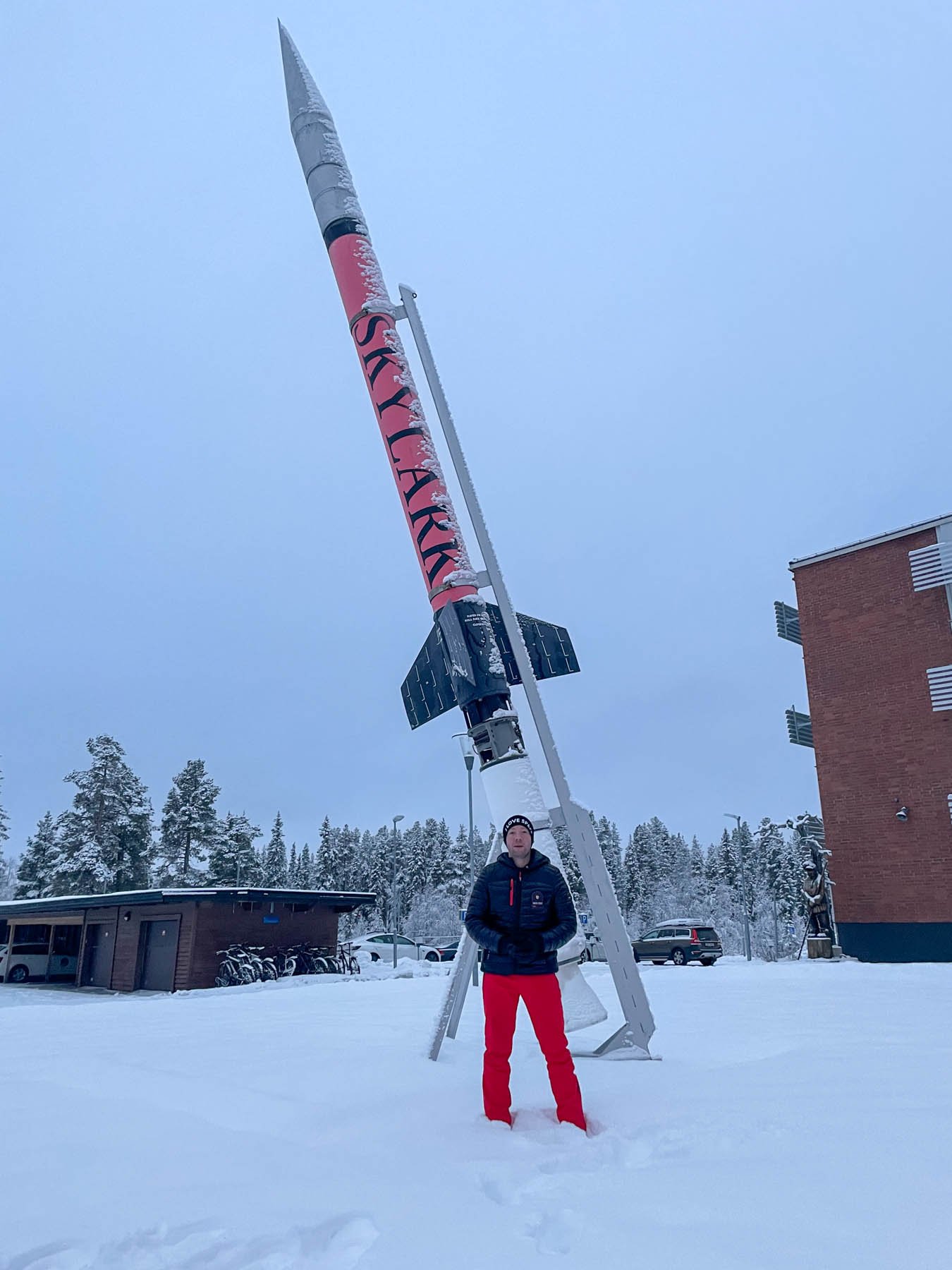 Tuesday, November 9th, 2021
I stayed up too late for my own good last night. I deserve the sneaking headache that's threatening to ruin my morning, but a 7 AM breakfast call hauls my body to the canteen where I pack it full of enough scrambled eggs to give a moose a heart attack [Dave — I loaded up on croissants and Nutella, fuelling my system with the sugar it'll need to cope with this polar climate]. The eggs do their trick and I'm once more locked and loaded and ready for the day ahead. We head back to The Dome for our 8:15 weather analysis meeting, in which we discuss the nature of our testing project.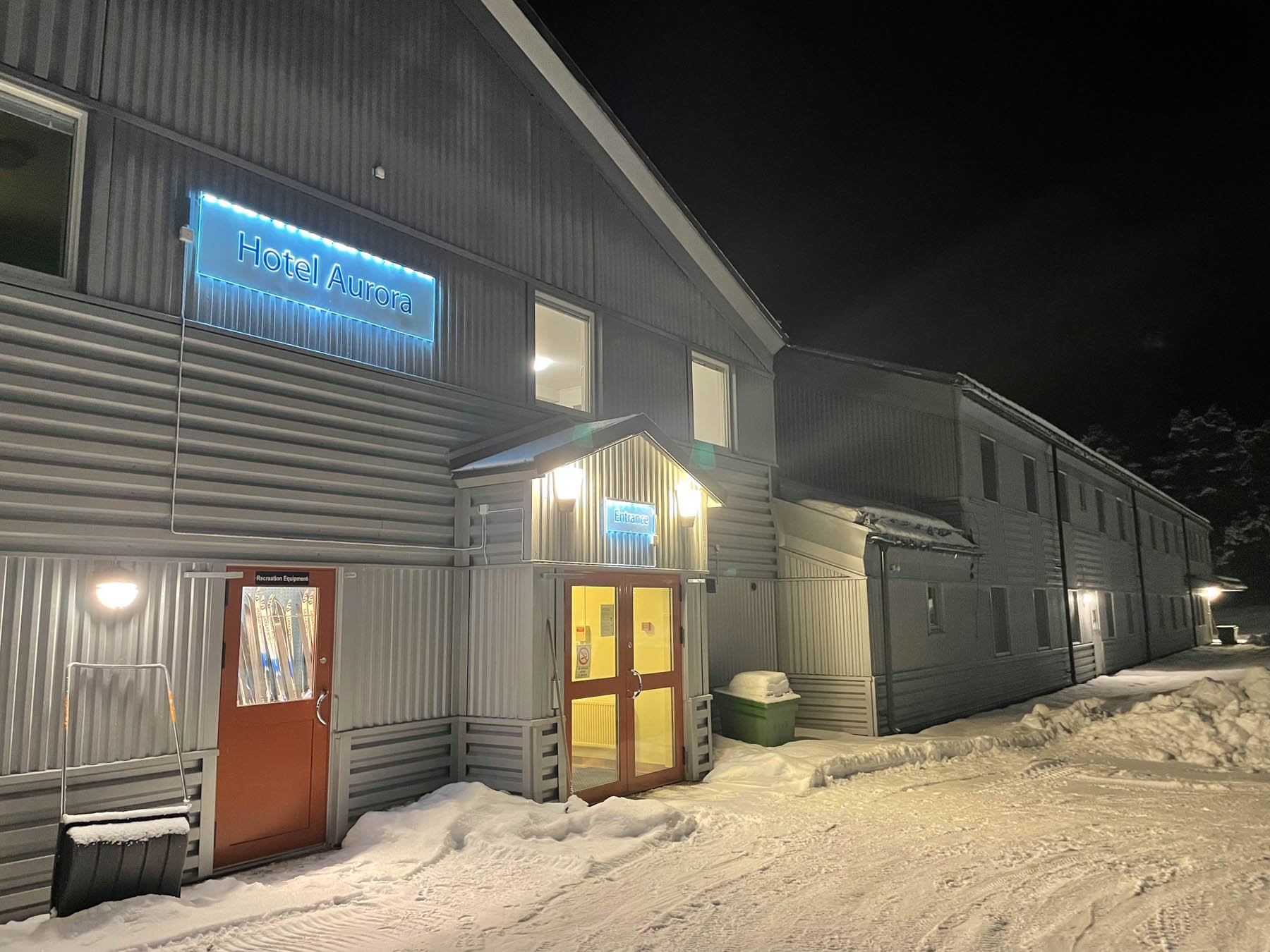 On Wednesday, we plan to launch a high-altitude balloon (about one-third the size of the Eiffel Tower) into the stratosphere. Attached to the gondola dangling beneath this impressive feat of human engineering are thirteen watch movements. Our plan? To test their performance as they experience the unusual atmospheric changes of life 30km above the earth's surface.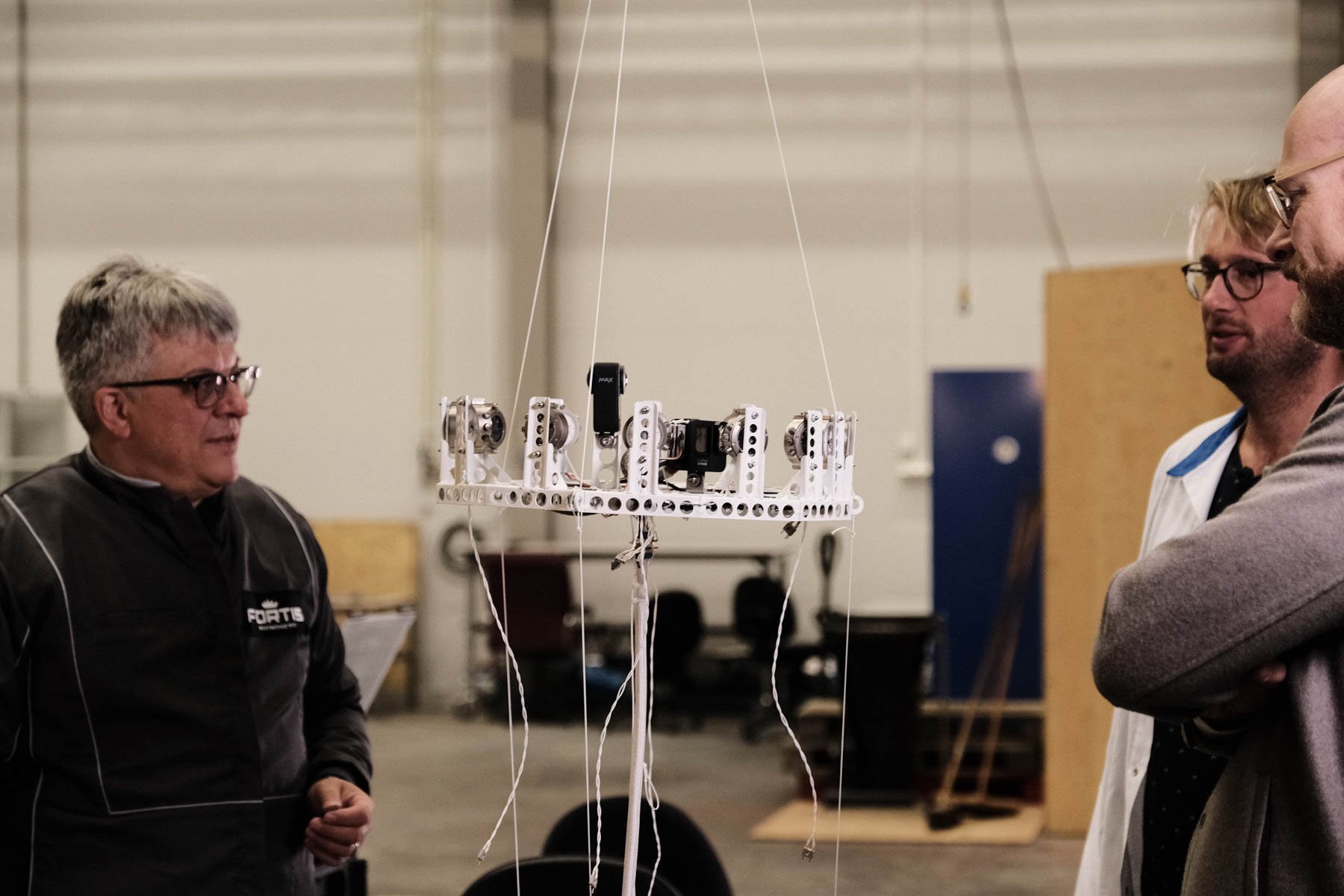 And, perhaps even more excitingly, to see how they handle being dropped from 30,000 meters and crash landing in Finland to the east (thanks to the rotation of the earth and the projected wind speed/direction for the duration of the 2.5-hour flight).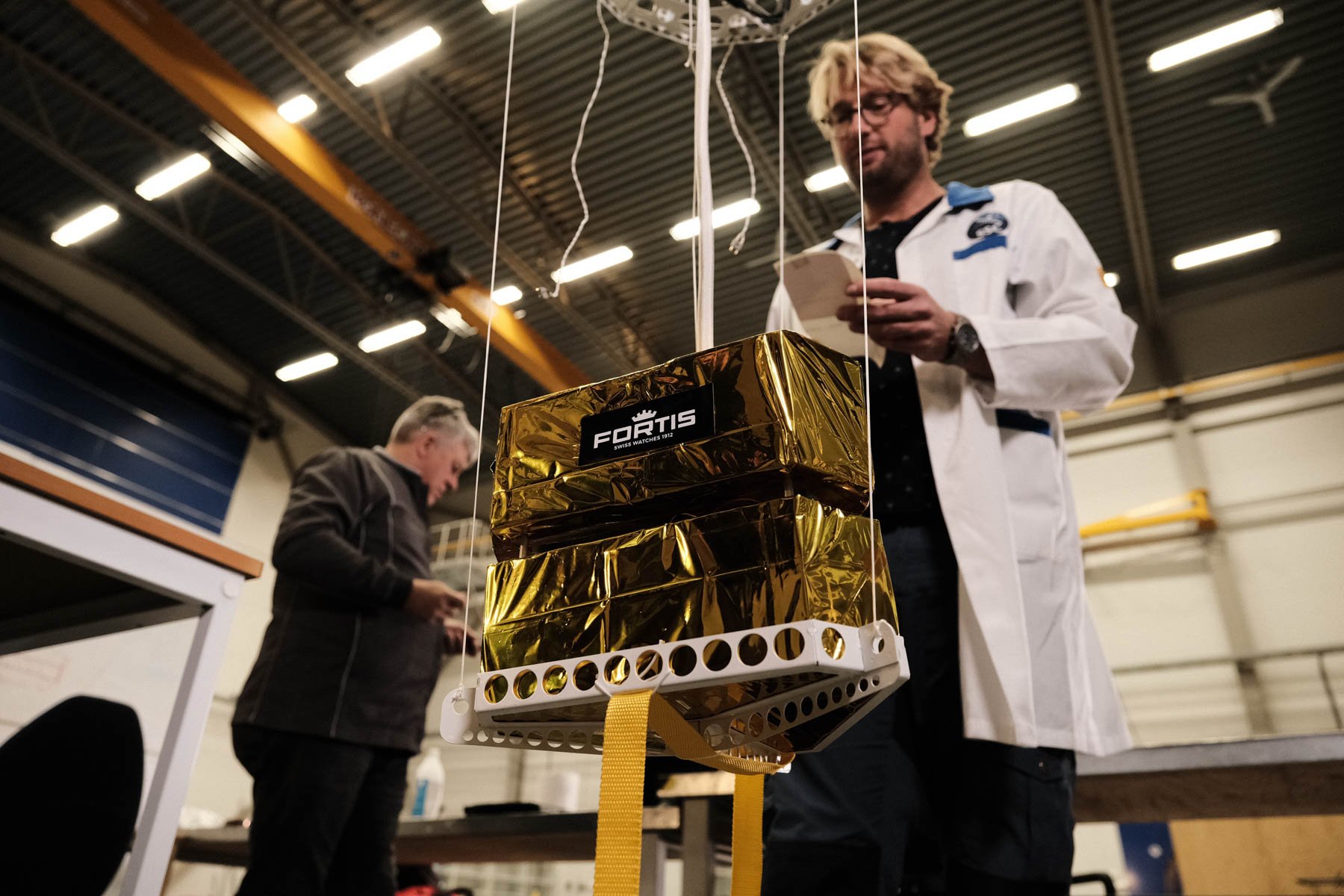 Once the payload hits the deck, a few of us will hop into a pair of helicopters and head off to find it. Hopefully, it will not land on a reindeer. Or a bear. Or a human that might have missed the call to head for the bunkers that are littered around Esrange's impact and recovery zone that looks on a map to be about the size of Luxembourg. Once we've recovered the movements we will return to Sweden in the choppers and test their current performance back at Esrange.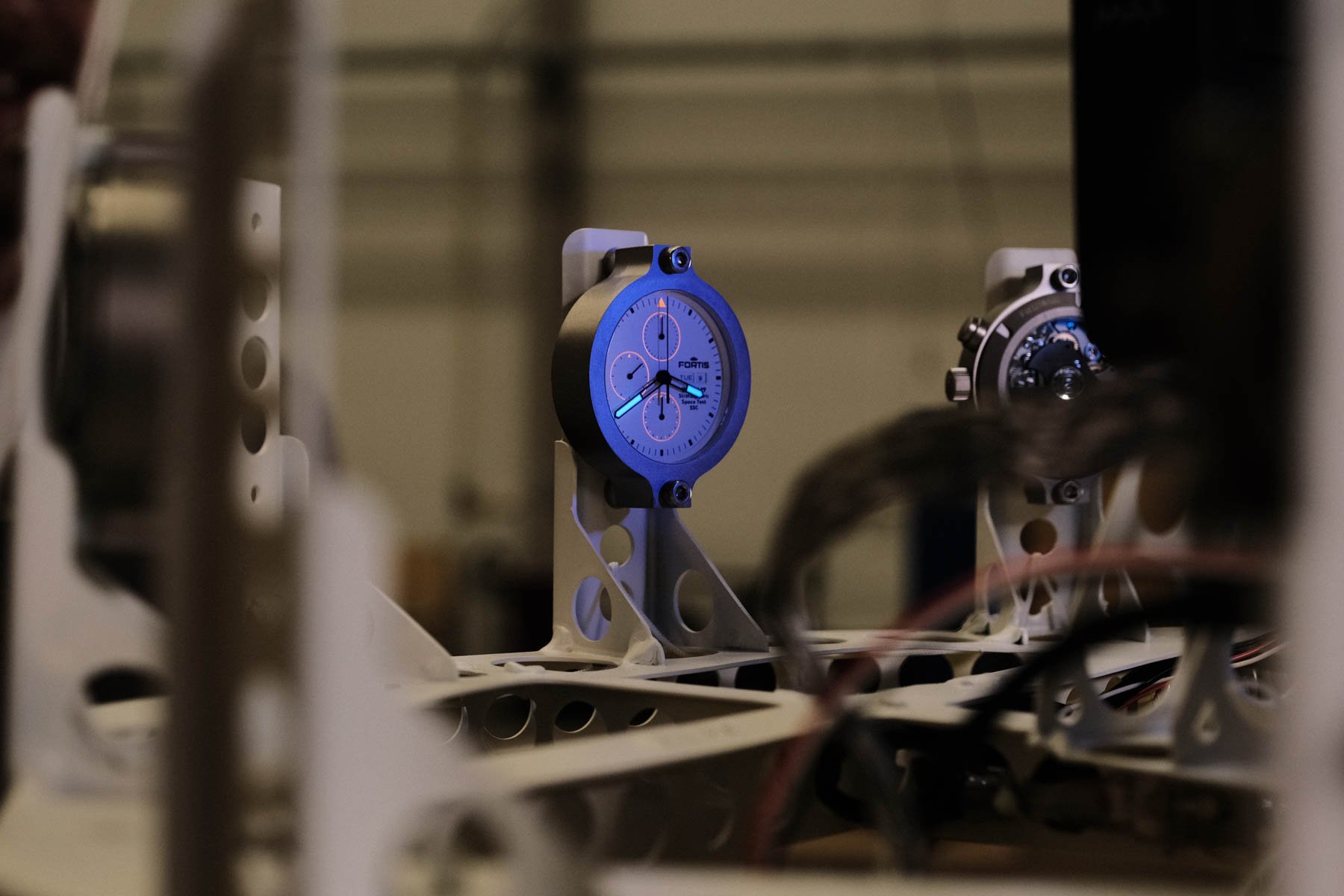 Now, all we have to do is pray the weather holds. Or, rather, shifts. Since we arrived, the cloud has crept closer and closer to us, and now envelops the base. We're sitting around the fire in Hotel Aurora discussing the future of Fortis and the amazing plans we have together to create new stories that will hopefully inspire a new generation of Space watch enthusiasts. Watch this space! [Dave — pun totally intended!].
Read PART TWO of our adventure diary here.
Follow us on Instagram!
@fratellowatches | @robnudds | @davesergeant