Fratello On Air #15 — Our favorites From Breitling And W&W
Mike and RJ discuss their top picks from Watches & Wonders 2020
It has been a while and we feel kinda guilty we didn't do a Fratello on Air podcast sooner. But here it is, Mike and RJ picking two of their favorite watches from Watches & Wonders 2020.
Besides that, we discuss the Watches & Wonders 2020 event in general. Will it become a digital-only event in the future? We don't think so, as we want to hold the watches in our hands and try them on our wrists before we start writing. We had to make concessions for Watches & Wonders. That said, there were able to create a digital environment for press and retailers in a very short period. It all worked flawlessly and we had all the materials within a few clicks. But still, to us it is the proof that we can't do without a proper Swiss watch exhibition.
Both Mike and RJ pick two of their favourite watches from all the Watches & Wonders 2020 releases and discuss them. Then, right before Watches & Wonders 2020 took place, Breitling decided to introduce a few new watches as well. By using their own channel, a webcast with CEO Georges Kern talking us through the new Chronomats and SuperOcean'57s. We talk about those watches too. One of the Fratello team — Ben — has already taken delivery of his favorite!
After the mandatory wrist check (see below), Mike and RJ discuss these topics. Our Fratello on Air podcast can be played via Apple, Soundcloud, Spotify, Google Podcast, and Buzzsprout.
As always, we show you the watches we are wearing during the recording of the podcast. Here we go: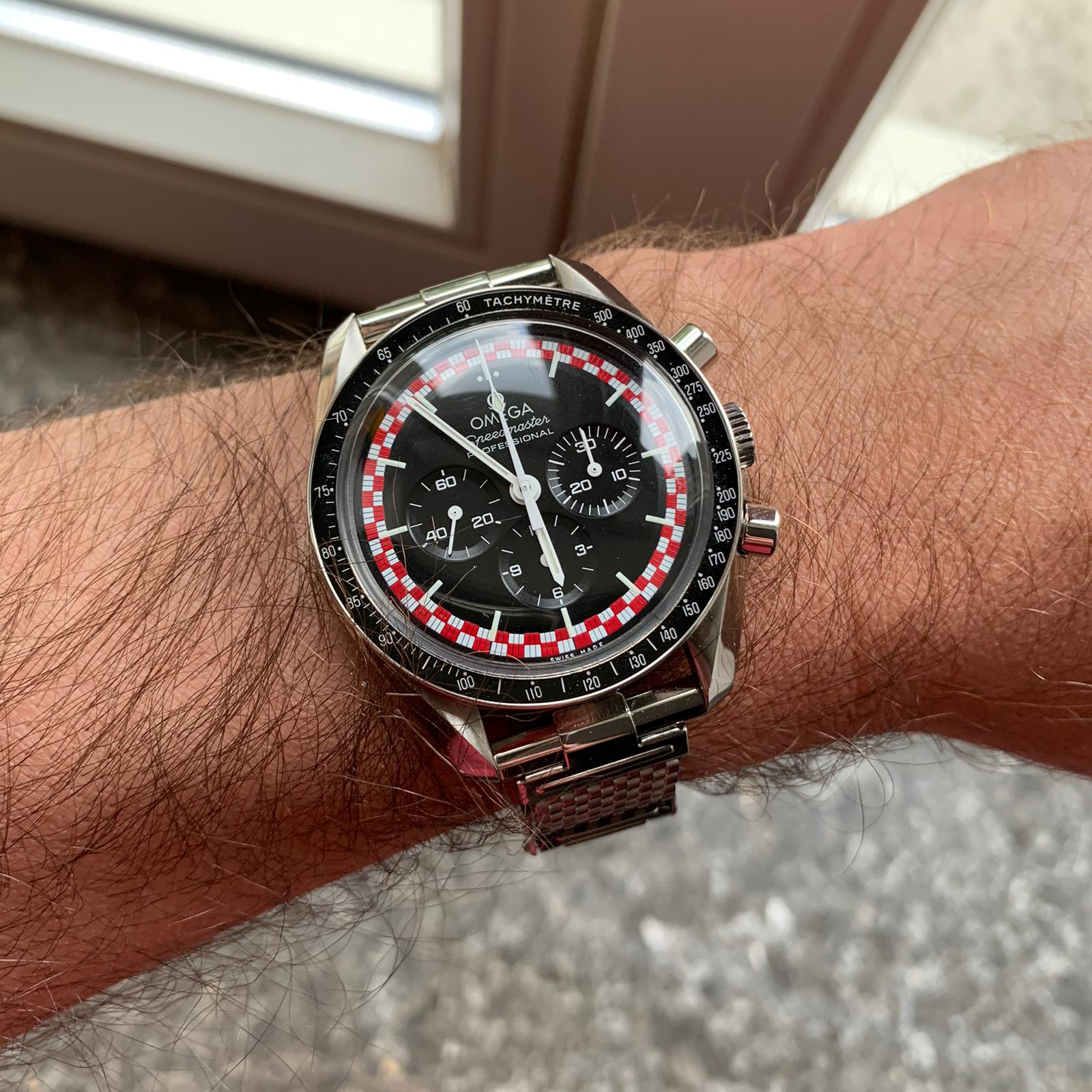 Speedmaster "Tintin"
Mike is wearing his Omega Speedmaster Tintin, the watch that lead him to Fratello in the first place. You can read his Tintin write up in this article. This watch was introduced in 2013 as "Speedmaster Professional Racing" but quickly nicknamed "Tintin" when we found out about the background story on the first day of Baselworld 2013. The news broke here, and from that moment, this watch has received its nickname. It even resulted in receiving a letter from the legal department of Hergé with some doofus threats around using the name "Tintin".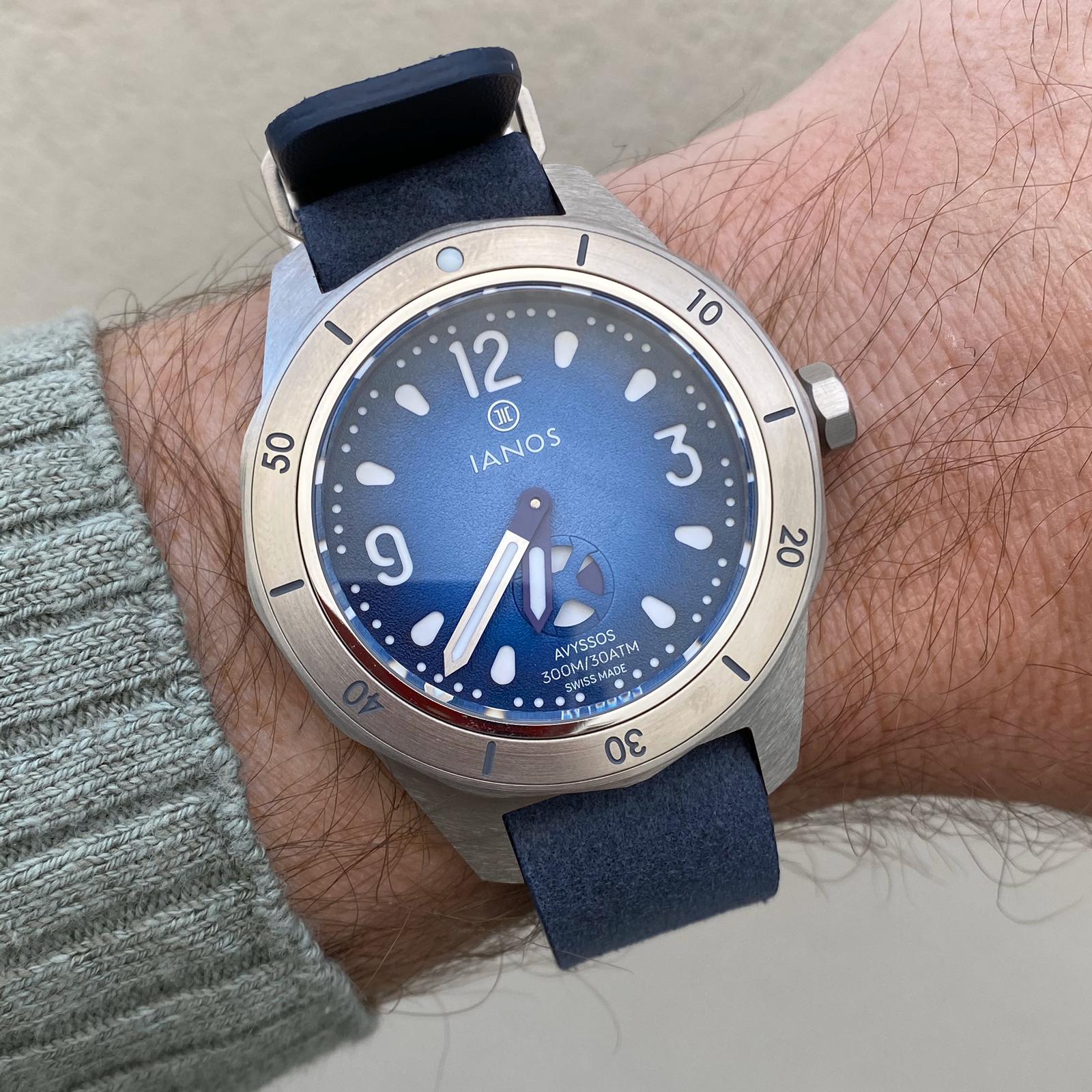 Ianos Avyssos
RJ is wearing the blue dial Ianos Avyssos. A diving watch that we discussed in detail in this article. An amazingly comfortable watch despite the size of 44mm diameter.  On his other wrist — double-wristing on Speedy Tuesday — there was a Speedmaster, of course. That watch is featured on his personal Instagram account @rjbroer, check it out.