Fratello On Air: Balazs And Mike Talk Doxa
A fan favorite comes to the airwaves
Fratello On Air comes at you with another brand-focused episode. This week, we're talking about Doxa, and the picks are a bit less diver-centric than you might think. Have a listen and hear about watches that, surprisingly, don't have a dive bezel.
Yes, with the recent Synchron news, we've had our eyes on the brand that inspired the watch. Doxa is in play this week, and it's a company we both genuinely enjoy. If you're a fan, perhaps you'll already know our picks. If not, at least one of these might serve as a low-cost way of getting one on your wrist!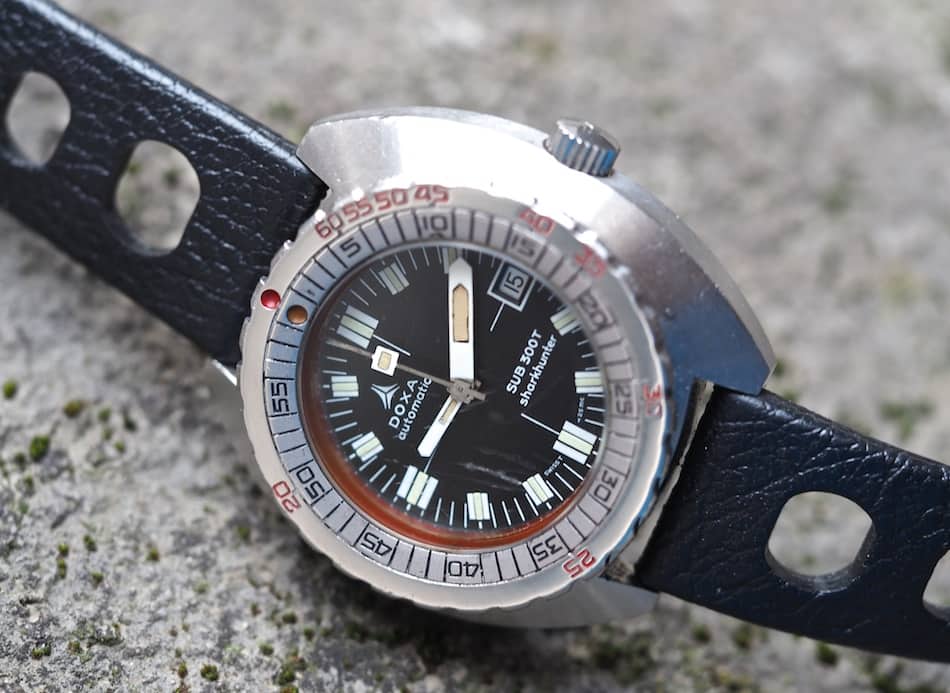 Handgelenks Kontrolle
The Handgelenks Kontrolle is properly on point this week as both Balazs and Mike are sporting Doxa SUB 300Ts. Balazs is wearing his early generation SUB 300T Sharkhunter with the US Divers logo on the dial. His is differentiated by its pre-Synchron dial, sailboat case back, and screw-down crown. Mike is sporting his early '70s Synchron-era SUB 300T Sharkhunter. His watch lacks a screw-down crown and was found in Israel, where it seems to have lived the life of a real dive watch.
Talking Doxa
As mentioned, Doxa is a real favorite of both of us. While we don't own many models from the company, we're constantly looking for and considering more for our collections. We each decided to pick two pieces that we find interesting from the brand and as usual, Balazs makes some funkier choices. We discuss:
Sfygmos pulsations chronograph, a unique Doxa model with a mono-pusher Valjoux 23 and a crazy magnifying crystal
The SUB 300T Divingstar, a notable version due to its relative rarity and vivid yellow dial
Doxa Conquistador, a watch in the same vein as a '70s Omega Seamaster but far more affordable
The original 1967 SUB 300 Searambler, a watch that is among the most desirable from the brand
We hope you enjoyed our show today and thanks for listening! If you have ideas for topics, feel free to let us know.