Fratello Talks: The Omega × Swatch MoonSwatch Mission To Moonshine Gold
Nacho, Lex, and RJ discuss the latest buzz
The anger surrounding the new Swatch MoonSwatch Mission to Moonshine Gold was very visible in the comments section on our website. It was less noticeable during the Swatch pop-up sales event in Zürich on March 7th. We did a report here, but we also want to discuss the watch itself a bit more in-depth. How does the story sit with us, and do we like the watch as such? Listen to our Fratello Talks podcast for this week to find out.
Wrist check
But as always, we start with a wrist check! RJ is wearing his newly acquired Breguet Tradition 7027BA, as he mentioned here as well, while Nacho sports the Seiko Marinemaster 300 SBDX001 on a tropic strap. Lex is the most on point with his watch, the MoonSwatch Mission to Earth. He bought it at the airport in Zürich, where there's a Swatch boutique that carries the MoonSwatch as well. When he bought it, he didn't even have to wait in line; he just went in, asked for a watch, and bought it.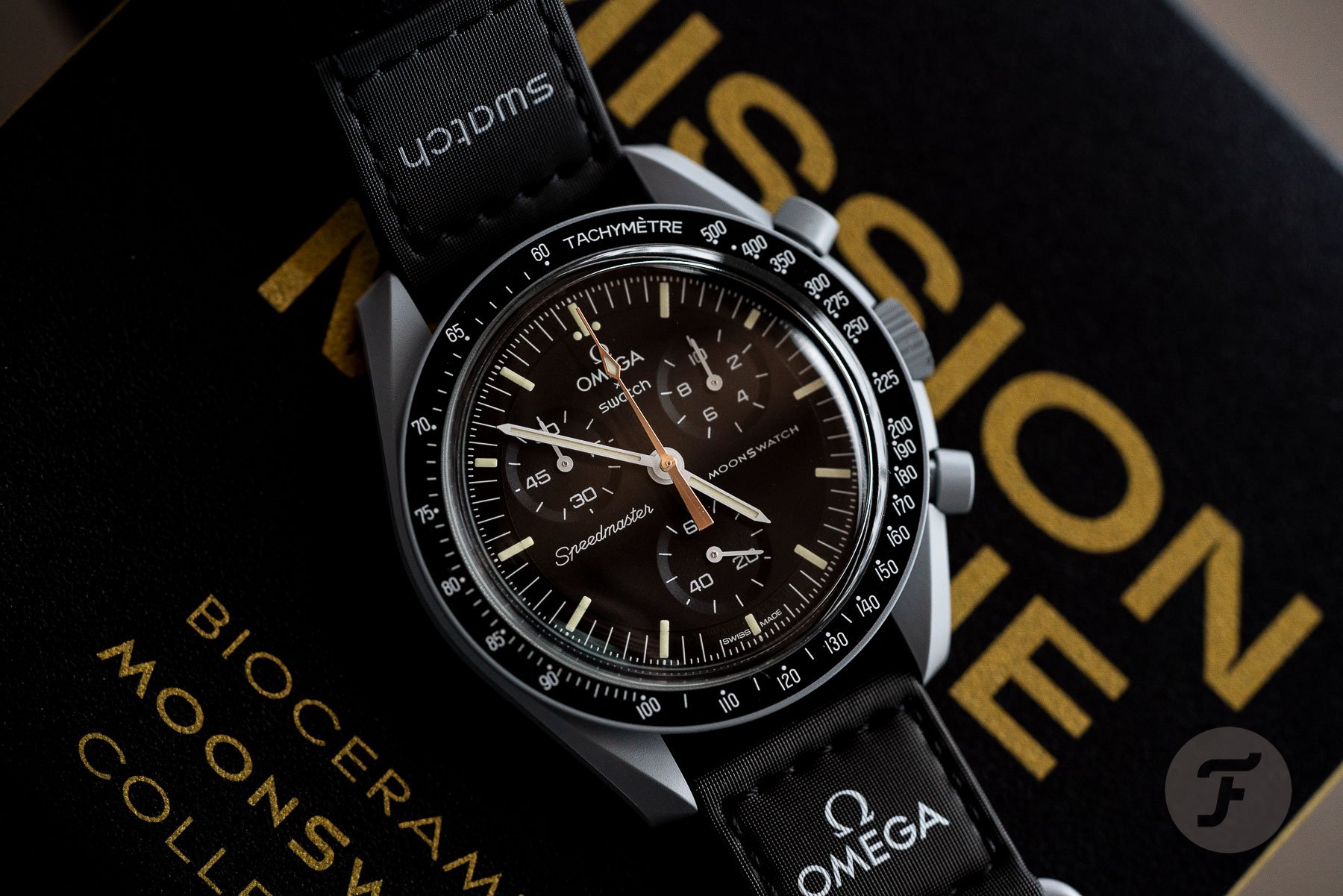 The Mission to Moonshine Gold — different opinions
By now, you all know about this watch, and based on the comments, you would think that nobody loves it. But the queue in Zürich told us differently. You can also ask: do people actually hate the watch? Or do they hate the fact that they can't get it or "just" the change of the seconds hand? We discuss what we like and don't like about this MoonSwatch and the accompanying story.
Let us know what you think about the backstory of this watch and the full-moon production of the seconds hand.