Pre-Owned Spotlight: Breguet Might Be The Best-Kept Secret
Including an overview of Breguet service costs
Exactly two months ago, I mused about a Breguet Tradition 7027 in my "Watch Resolutions For 2023" article. And even earlier, I also did so in another Pre-Owned Spotlight article on Breguet. Well, it seems I can tick that box already because I bought a pre-owned Breguet Tradition 7027BA from around 2010 last week.
Breguet Tradition 7027
The Breguet watch arrived last Friday (some of you might have seen it on my private Instagram account already), and I think I was jumping around in the office for the rest of the day. My colleagues were probably rolling their eyes at some point, but I couldn't hide my enthusiasm and happiness. A few months ago, my colleague Daan pulled the trigger on a beautiful white gold Breguet Classique 5907 (he showed it here), and seeing him wearing it often in the office ignited my wish for a Breguet even more.
You're in for a treat
I will write about my buying experience (or process) and the watch in particular in another article, but I wanted to mention my latest purchase in this Pre-Owned Spotlight article because I find the watch incredibly impressive. More specifically, I am very impressed with what you get for your money when diving into pre-owned Breguet watches. Vintage watch dealer Bernhard from Bulang & Sons and watchmaker Mark from Tempus (who let me try his Breguet 7027 last November) both convinced me that Breguet was a hidden gem. And I can definitely underline that sentiment.
Breguet has an impressive back catalog of watches that easily tick the Haute Horlogerie box for very attractive prices. Now, you shouldn't buy a watch just because of the price tag; you need to like it, of course. But if a Breguet watch is something you fancy, you are in for a treat.
Breguet 5177
The 38mm Breguet 5177BA (BA = yellow gold, BR = rose gold, BB = white gold) is still in today's catalog and has a retail price of €25,600. For that, you get a gold watch with the typical fluted case band, a beautiful self-winding 777Q movement, and a hand-finished guilloché dial.
On the beautiful dial, you'll see a number at 6 o'clock. This is the serial number of the watch, and Breguet has been using this individual numbering system since the start. Combined with the reference number and the letter code on the case back, the year of production and to whom the watch was first sold can be determined through Breguet's archives. All first-time buyers of a Breguet watch can register their watch in that archive. You will find your name among those of Queen Marie-Antoinette, Napoleon Bonaparte, Winston Churchill, and so on.
The Naked Watchmaker did an interesting "deconstruction" of this watch in one of his series here. It's an article (and video) well worth your time, as it doesn't leave a detail untouched. US watch dealer SwissWatchExpo is offering this pre-owned Classique ref. 5177BA for $14,928 (approximately €14,035). You can find it here.
Breguet 5907
As you can see in Daan's wrist shot further above, the 34mm Classique ref. 5907 works very well on a 17cm wrist. Whereas Daan has the 5907BB, I picked the 5907BA version, meaning it has an 18K yellow gold case. The watch measures only 7.5mm thick and has the hand-wound caliber 511DR inside. As with all of Breguet's guilloché dials, this one is made of 18K gold, which was then given a silver-plating treatment. The last known retail price of this discontinued Breguet 5907 was €14,500.
It's a Frédéric Piguet-based movement, but it became a Breguet-exclusive movement later on. It has a power reserve of 95 hours and ticks at 21,600vph (3Hz). Through the sapphire window on the back, you'll find the indicator for the power reserve. You also see the beautiful finishing of the movement, Geneva stripes, and hand-finished angles.
Former Esquire editor Masha Yankovskaya is offering this watch for sale for €8,401, and you can find it here. In the images above (and those in other listings), you will find that the sellers often blur the serial number on the dial and case back for security reasons.
Breguet 3800
There's more to Breguet than just classic-looking (dress) watches. Breguet also made the Type XX (as did others), a post-WWII pilot's watch. In the 1950s, the French government commissioned these watches for the country's air force. As a result, the specs for the watches came from the government, and watch brands could offer their proposals. Long story short, Breguet did so as well, and the watch has been a "classic" in the brand's catalog ever since.
The Breguet 3800 has been out of production for several years now, and today, there are a few Type XXI and XXII editions in there for you to choose from. But the Breguet ref. 3800 tickles my fancy! It is a 39 × 14.4mm chronograph powered by Breguet's caliber 582 (based on the Lemania 1350). The last known retail price was €10,700.
Although there's less traditional Breguet watchmaking involved when it comes to the Type XX, it's a handsome watch! The 39mm diameter will probably please many of us today with a craving for somewhat smaller watches. Although the Type XX was also available on a stainless steel bracelet, in my opinion, it looks way better on a nice leather strap.
This watch is on offer from Japan and comes as a set, including the original strap and Breguet-signed folding clasp. The only thing missing is the papers, but this watch is for wearing anyway. The price is ¥756,162 (approximately €5,360), and the seller ships worldwide. Click here to see the offer.
Some thoughts
As I wrote above, you need to like a watch first, and perhaps Breguet is simply undervalued because there are not enough people out there who fancy owning one. However, I just think the brand has not received the same "exposure" as Audemars Piguet, Vacheron Constantin, or Patek Philippe.
I remember that a lot of people were amazed (including one of the sellers) that I spent so much on a Royal Oak years ago. In their eyes, it was an ugly grandpa's watch, and this was in the late 2000s and early 2010s. In comparison to today's prices, I got a "bargain" back then, and it shows what a change in perception can do to a watch's market value.
If Breguet has (or had) anything in its collection you fancy, the pre-owned market is very soft for you. I am fully aware that it's still a tremendous amount of money, but it's quite amazing what the price of a sports Rolex, for example, will get you from Breguet. If retaining value is important to you, you also can't go wrong with a pre-owned Breguet.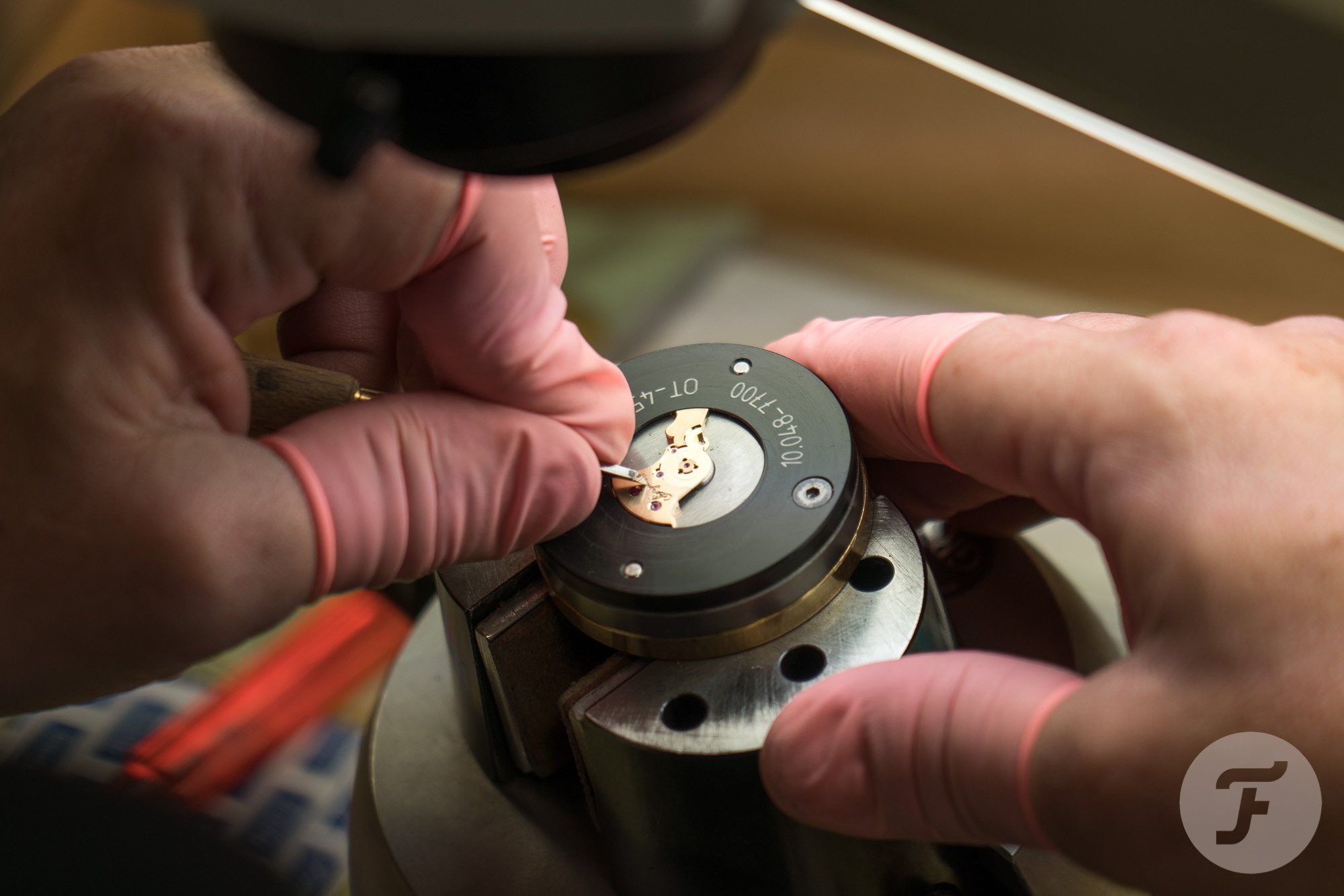 I don't see the prices going down on these watches in the pre-owned market. Do make sure you are aware of the service costs of a watch like Breguet, though. Someone commented in one of our previous articles about the prices the brand charges, so we inquired, and here they are (2023 prices in euros, including VAT).
Complete Breguet service price:
Manual winding (no complications): €820
Self-winding (no complications): €990
Chronograph: €1,520
Perpetual Calendar, split-second chronograph: €2,330
Tourbillon, tourbillon with complications, equation of time: €3,270
Minute repeater, high complication, high jewelry, or restoration of antique watches: price on request
Case polishing will cost €360, while a replacement alligator strap will cost €440 (or €260 for calfskin). A complete service with polishing will come with a free replacement strap (if the original strap is returned). You can request more prices and options via Breguet's website.
Let us know what you think of today's highlights and pre-owned Breguet watches overall in the comments!