Vintage Inspiration In Watches: Are The '40s And '50s Replacing The '60s? — The Best Examples From Longines, Omega, Airain, And More
I think we've had our fill of retro skin divers and need a dressier inspiration
Could we be entering a new phase of retro love? I don't know about you, but these days I'm feeling somewhat desensitized to the coolness of 1960s dive watches. We all love their aesthetics, and they're a surefire way to start a new microbrand as long as you get the basics right, but are they too many? The benefits of their popularity linked with tech advances mean that small brands can produce 38mm watches under 12mm thick with 300m depth ratings. But do we actually need more watches like this? I believe we need to reach further back into the more formal cool of the '40s and '50s when even the sportiest watches had a strong sense of elegance.
Lately, I have been embracing a more elegant way of dressing, which was lost in the slouch-fest of the COVID-19 pandemic. And as much as I like dive watches and own several of them, I don't really dive (sound familiar?). Sure, knowing you can do a full saturation dive wearing your everyday wristwear might inspire a more adventurous lifestyle, but it probably won't. And brands are seeing my point of view, releasing classy wristwear inspired by the earlier decades of mid-20th-century design. With their dressier touch, I dare say these watches are more versatile than a slim diver's tool.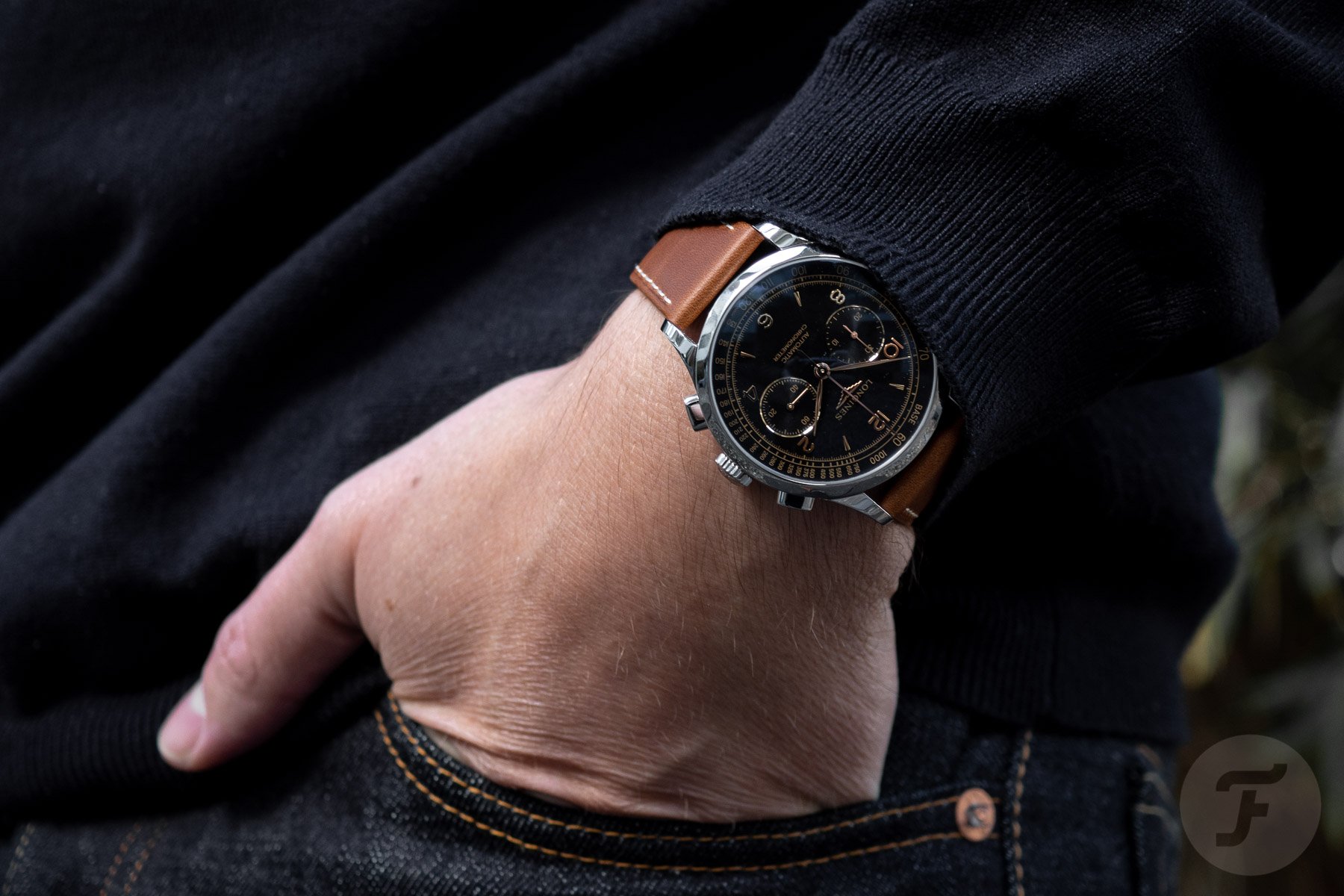 Longines Record Heritage Chronograph
The new Longines Record Heritage Chronograph has two of my faves in one watch — a glorious gilt-tone '40s dial and twin registers. Visually, this makes for a compelling style. Will I ever use the complex inner tachymeter scale? Nope, but the formal sense of purpose it gives this 40mm chronometer simply adds to the pleasure. Sure, watches that are too big for their vintage-derived decade are not my favorites, and Longines still stretches lugs too far. But I'm not the Oracle of Wrists, and tastes and arms are different. Plus, to be honest, a real maximalist '40s chronograph is pretty much illegible. If this Longines had been 35–36mm, the dial details would've been a golden blur. So unless you fancy always wearing a loupe, embrace these gilt-tone delights and 21st-century print perfection. Get this watch for €3,160 from Longines with the bonus of a COSC-certified chronometer movement.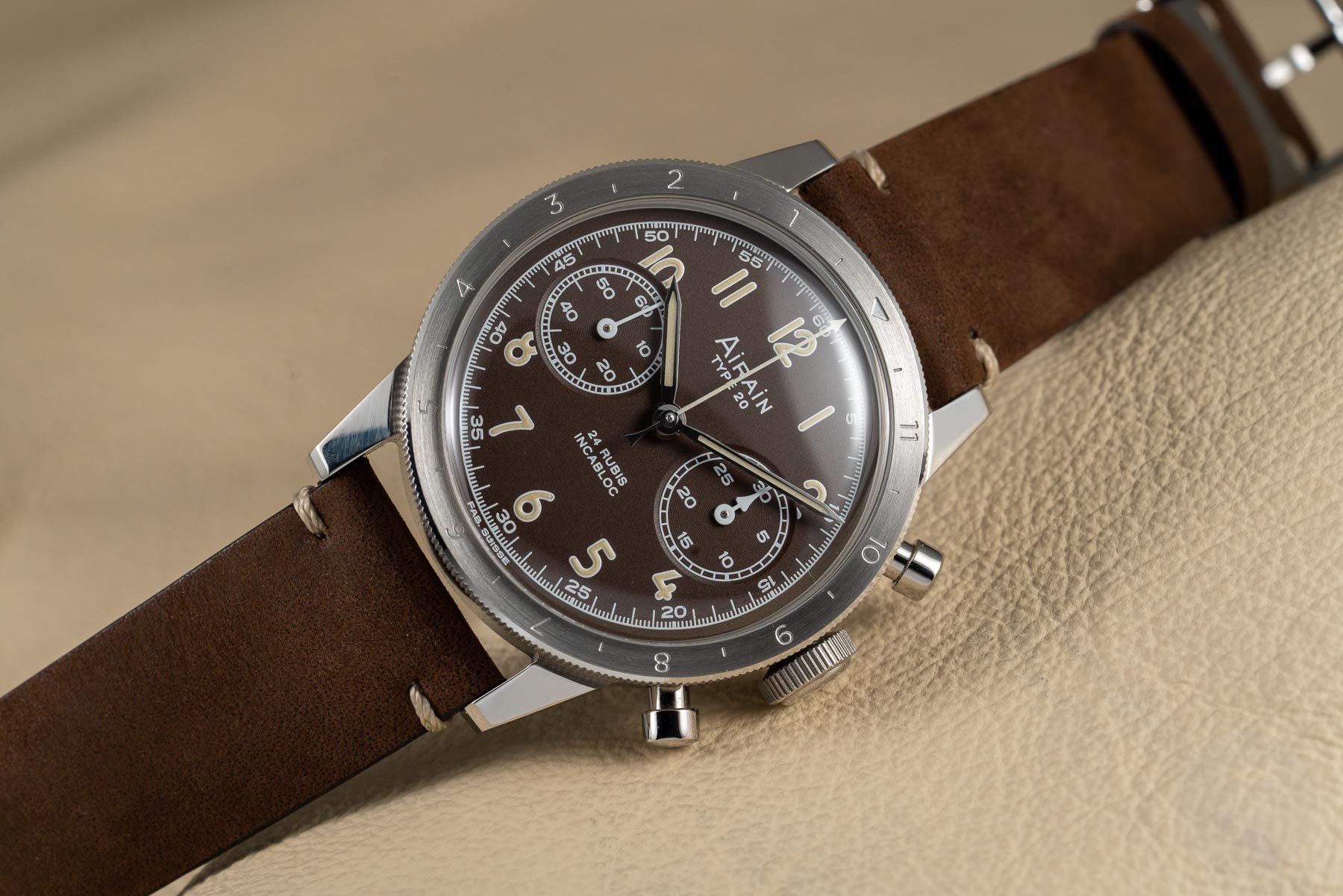 Airain Type 20
Unlike the now very brash Breguet Type XXI, the Airain Type 20 is a perfect taste of aeronautical history. It is a loving recreation of the namesake 1950s Type 20, and it tugs on a particular set of heartstrings. Just like big diver's watches, it makes you drift off into a hero-infused daydream, but this time, you are a fighter pilot tracking down the enemy. Restrained size-wise at 39.5mm, its execution is perfectionist faithful. The movement is a La Joux-Perret flyback chronograph with a column wheel and a 60-hour power reserve, making the pre-tax price of under €2.5K pretty good value. As with all early monochrome pilot's chronographs, the Type 20 gives off a calm, suave feeling with unintended utilitarian elegance. Featuring a neat blend of brushed and polished surfaces, the 12-hour steel bezel has a touch of polish to its edge, and nothing looks out of place.
The Type 20 is sold out on  Airain's website at the moment, but I recommend keeping an eye out for future releases.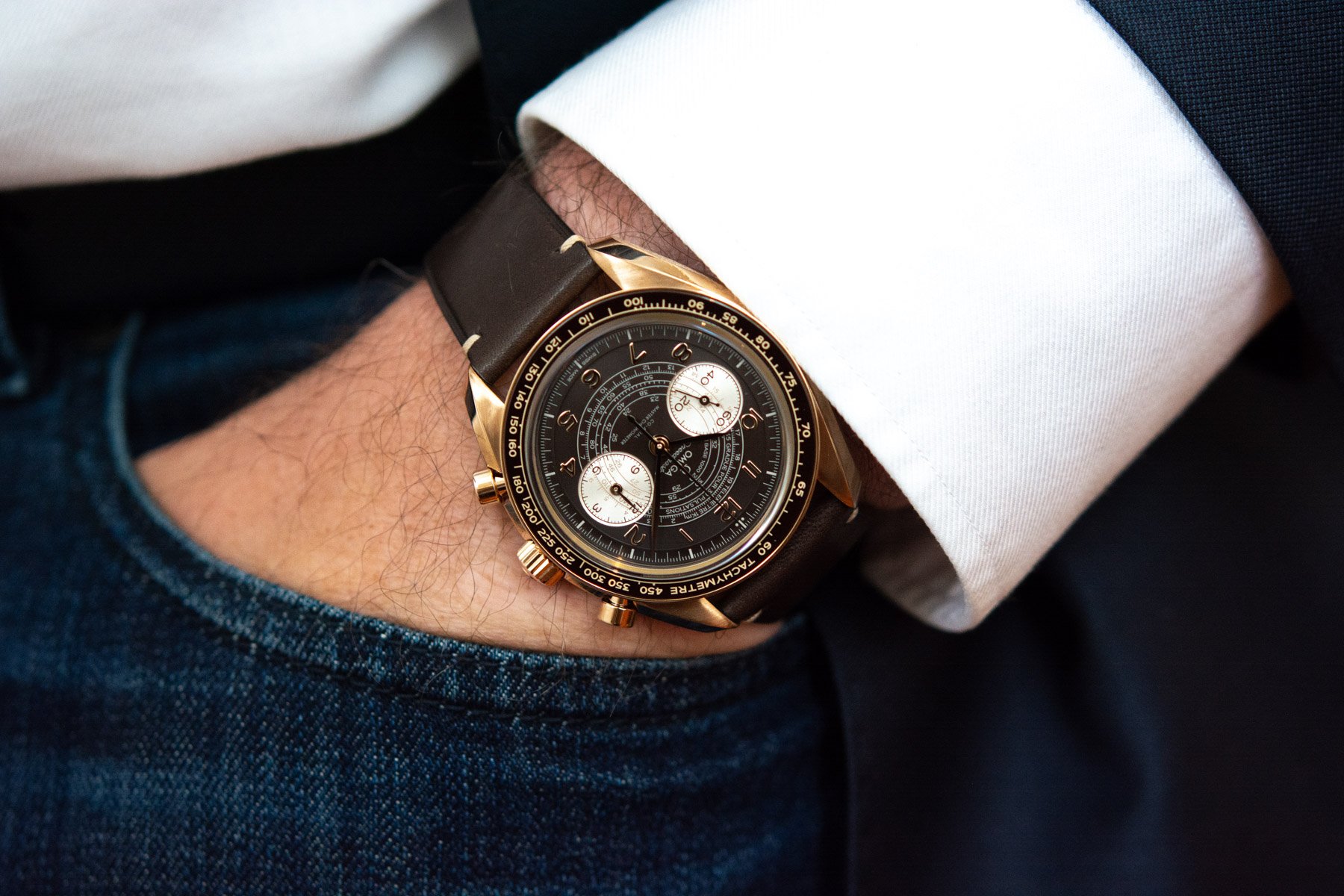 Omega Speedmaster Chronoscope in Bronze Gold
Perhaps Omega missed a trick by using the rather big 43mm Speedy case for the Speedmaster Chronoscope. But I still can't help being enamored by the mandala-like maximalist dial, especially in the Bronze Gold version. The new alloy seen first in the Seamaster 300 makes the classic twist of the lyre lugs drop-dead gorgeous. The ceramic bezel might seem slightly sacrilegious on what is a very early-looking dial, but the gloss circle with golden numerals plays a perfect game with the polished bevels and pushers. Let's face it, the scales on the dial intersecting the silver reverse panda registers are not very legible, but does it matter?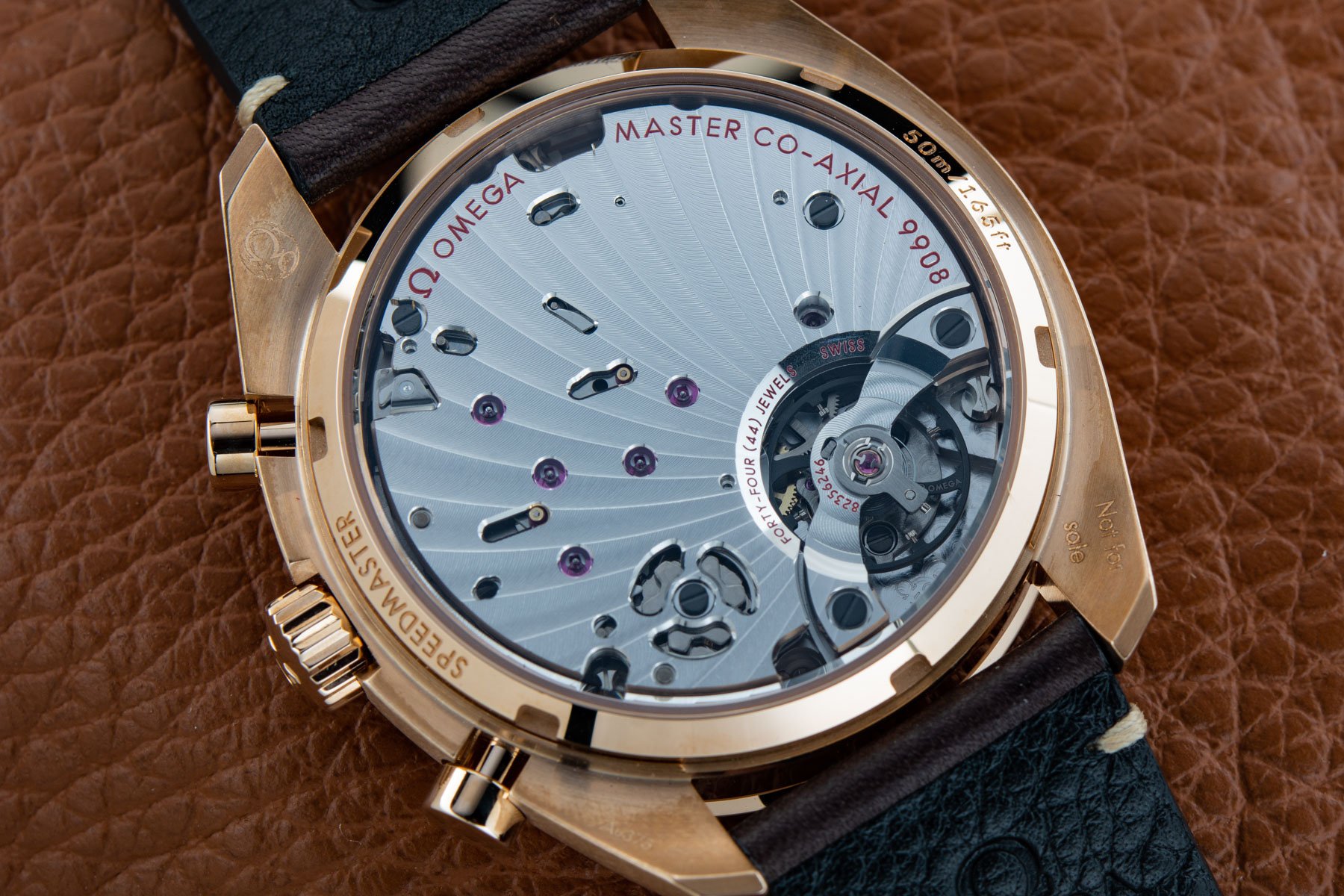 If you want to pretend this is a tool watch, that's OK, but it is a maximalist salute to all of Omega's mid-century cool. Add to that the Master Chronometer caliber 9908 and the €16,400 price seems reasonable. True, you can get a steel version, but I completely agree with RJ in his story that the steel is too like some kind of Moonwatch variation. This is its own thing, and the slight patination you will get from the rich bronze gold makes it a chocolate-dandy delight. Just like the Longines, the market is more than my own niche 36–38mm love. This is for most people who enjoy a larger watch.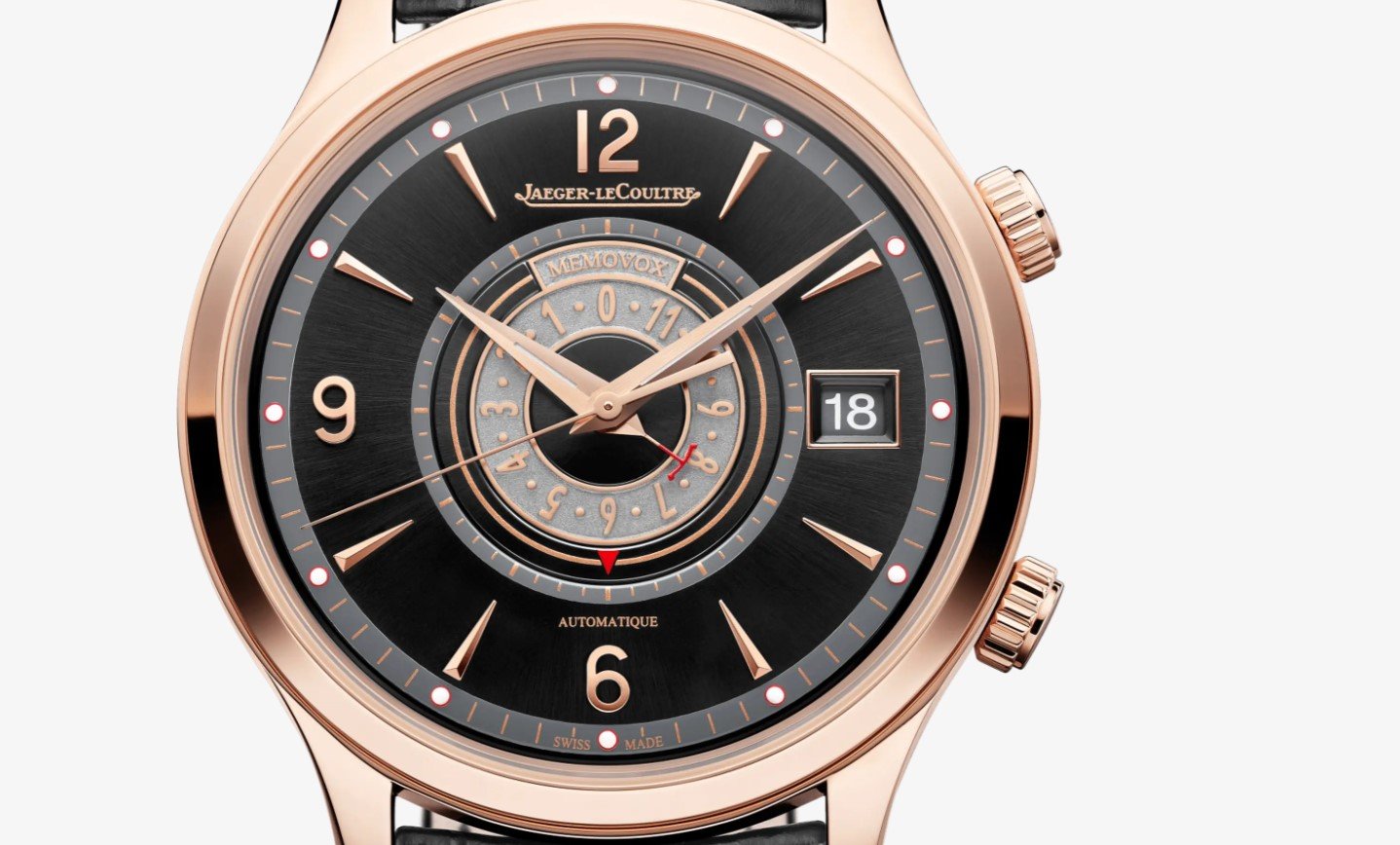 Jaeger-LeCoultre Master Control Memovox Timer
Besides the Reverso I covet, the Master Control series is JLC's most classic range. My '50s-glam favorite is the Memovox in 18K pink gold. With its rich black dial, it is twin-crowned perfection. The 40mm size seems just right for the wealth of information, with both the charming mechanical alarm and a countdown function. These are vastly easier to set on your phone, but that's beside the point. Take one look at the period-complex sunray black dial, and you'll understand. Within a grainage-decorated inner circle, a deliciously red JLC logo marks the countdown time, while a red tip on a rotating ring indicates the buzzing alarm. Touches of red are picked up encircling the lumed hour dots, while gold makes arrow-tip markers and big numerals pop. This is not for the Bauhaus crowd who wants NOMOS Glashütte minimalism, but I'd love to have this €35,900 stunner as my party piece.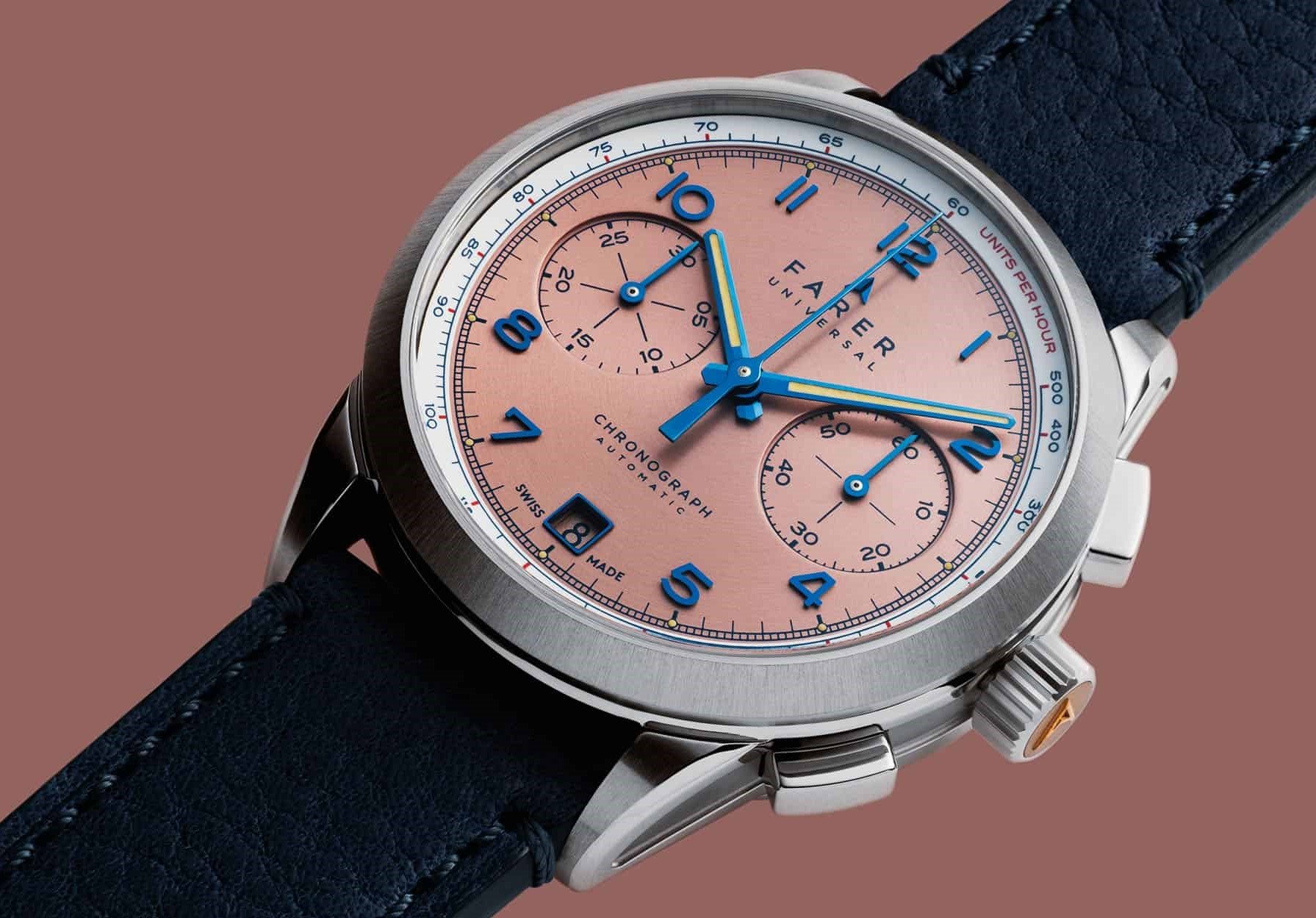 Farer Chrono-Classic Meredith
Farer is one of my favorite British brands, so it might pop up in more stories than one. With its new top-tier Chrono-Classic trio, the pure '40s-inspired Meredith is on point. The Meredith is a luscious interpretation of salmon-dialed chic and a typical dressed-up 1940s chronograph. Interestingly, though, the radially brushed bezel and scalloped case sides give it a sporty touch. The coppery pink of the dial stays fresh with thick, applied numerals and hands in a bright shade of blue. Even the oft-debated date wheel looks balanced and color-matched to perfection. Unlike larger brands that should understand ergonomics better, Farer knows sizing. The Dubois Dépraz DD2022 caliber has a slim 6.9mm profile giving the Meredith a sleek 12mm case with an enviably sweet 45mm lug-to-lug. The bronze-inserted Farer crown completes a tailored look that defies the watch's £2,195 price. Pick it directly from Farer here.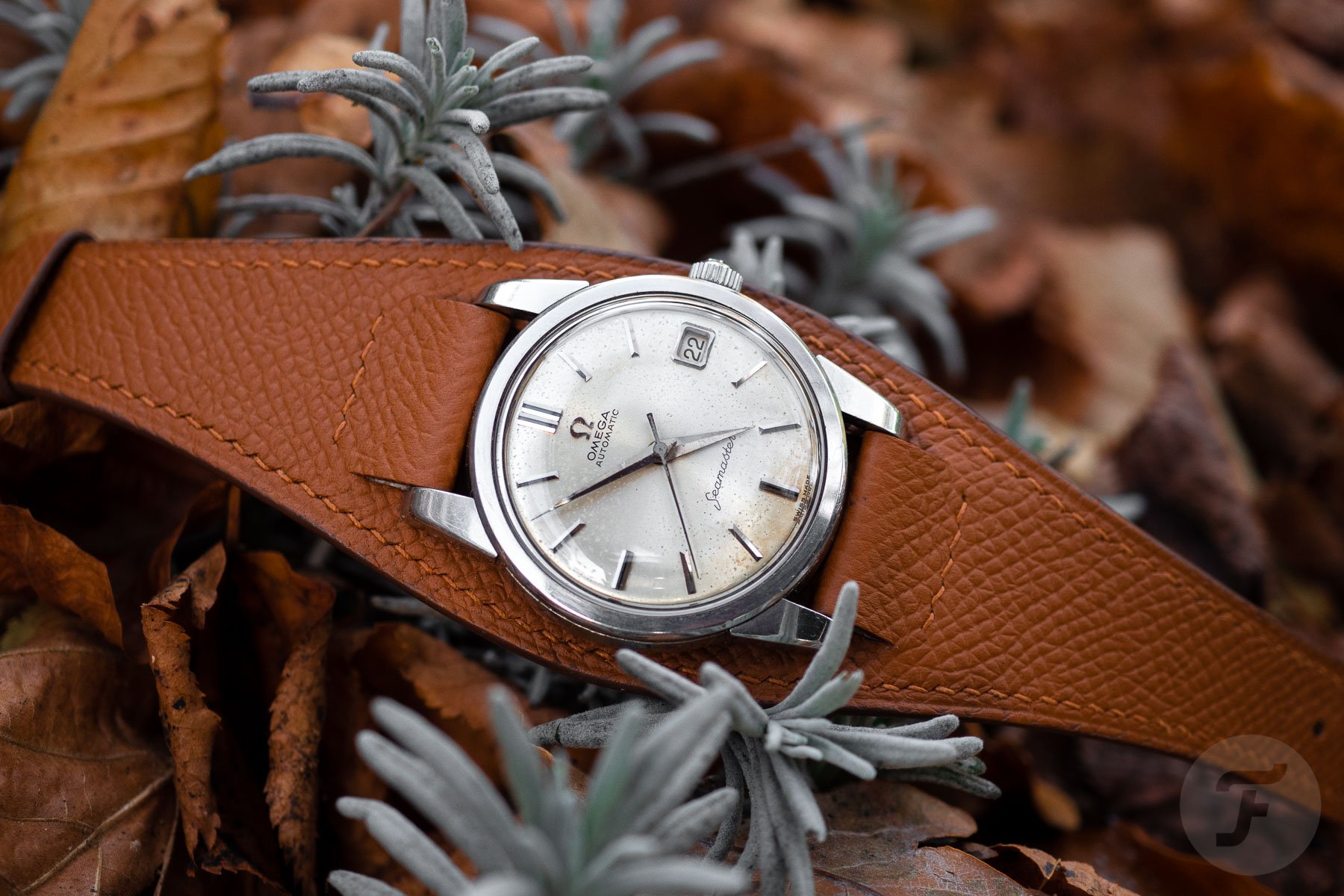 Real '50s vintage in the shape of an Omega Seamaster
I have sold off all my vintage pieces except my granddad's Tissot and a couple of pocket watches. But after Nacho got himself this tantalizingly patinaed Omega Seamaster, I'm feeling the pull of real history. Get yourself a dressy piece of what was a sports watch in the 1950s, and feel the rich history underneath your cuff. Have a good search around, and make sure you get a serviced example unless you know a watchmaker, and who cares whether it runs half a minute too slow? Nothing will beat vintage-inspired more than actual vintage, and these were made to last, you know. With a budget of €800–1,500, you can get a stone-cold classic on your wrist that also happens to be a strap monster extraordinaire.
So, my Fratelli, are the '40s and '50s replacing the '60s for wrist style, or is my statement too bold? Let me know in the comments.
Find me and follow me: @thorsvaboe