Fratello Talks: The Omega × Swatch Speedmaster MoonSwatch — A Mission To The Future?
Are we still excited about it? Or have we just about had enough?
Welcome to this week's Fratello Talks. In today's episode, Nacho, Lex, and Thomas light a candle, dim the lights, and get nice and cozy as they touch on the topic of MoonSwatch. After a stunning debut, the Omega × Swatch Speedmaster MoonSwatch has struggled to follow up on its initial hype. We have been following along with the latest developments and have been left a little bit baffled. So we ask ourselves the question: how do we feel about the current state of the MoonSwatch? We also look at what the future of this collaboration might look like, making some wild guesses and predictions.
So put on your silk PJs (flannel is OK too), sit in your comfiest chair, set the mood, light a candle, and listen to this honest discussion on the MoonSwatch in its mission to the future.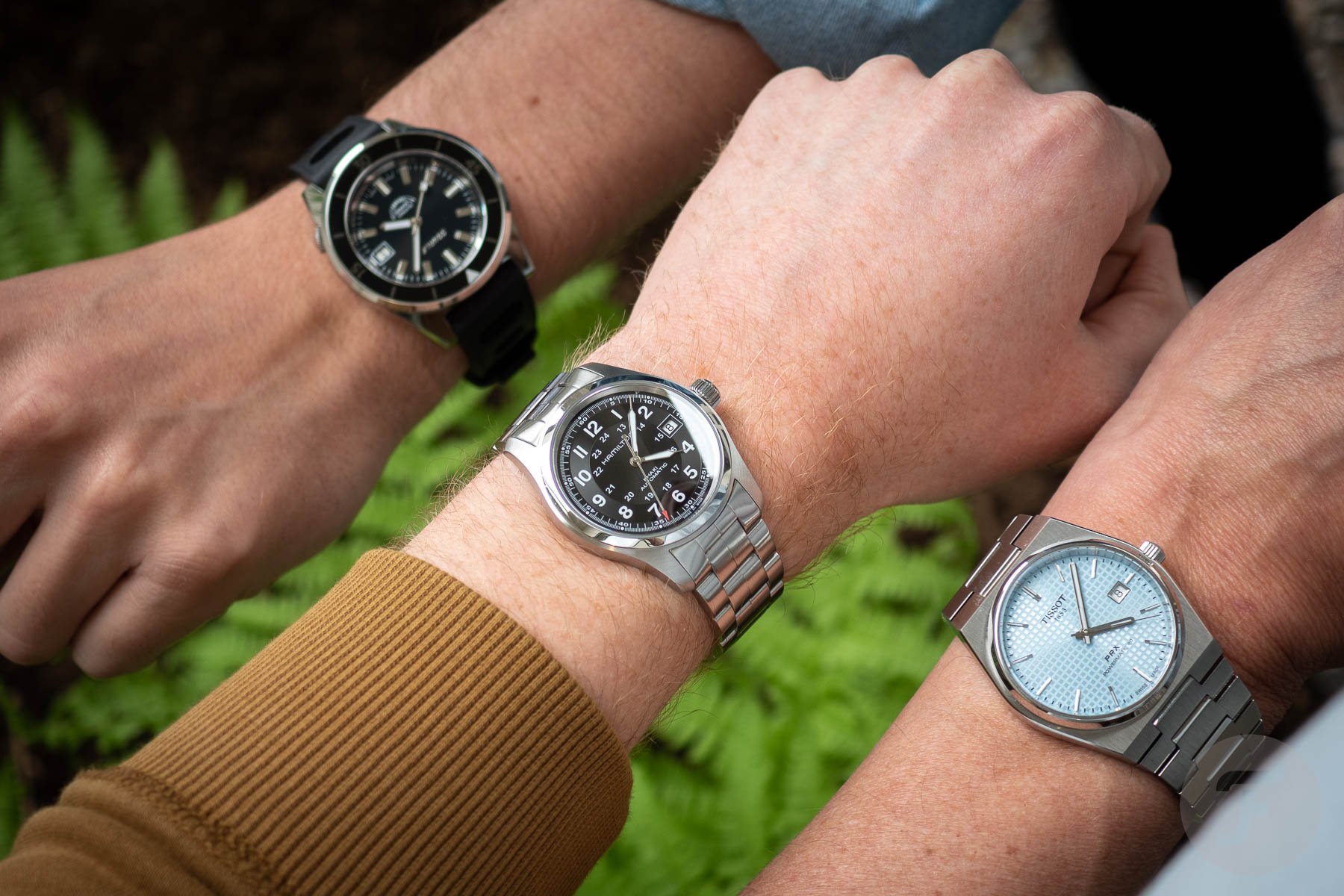 Wrist check
Before we begin, of course, we have to check what the guys have on their wrists. Somewhat inappropriately, none of our podcasters are wearing a MoonSwatch today. Kicking things off, we have Thomas, who is wearing a very special limited-edition Squale 1521. He's wearing it on the OEM perforated Tropic-style rubber strap for a summer-ready look.
Lex, on the other hand (but on the same wrist) is still honeymooning with his ice-blue Tissot PRX. The love affair began a few weeks ago at the Assen circuit during a World Superbikes race day. If you want to read his first thoughts and impressions from that day, you can find them here. Is this the best-looking PRX available today? Lex certainly thinks so!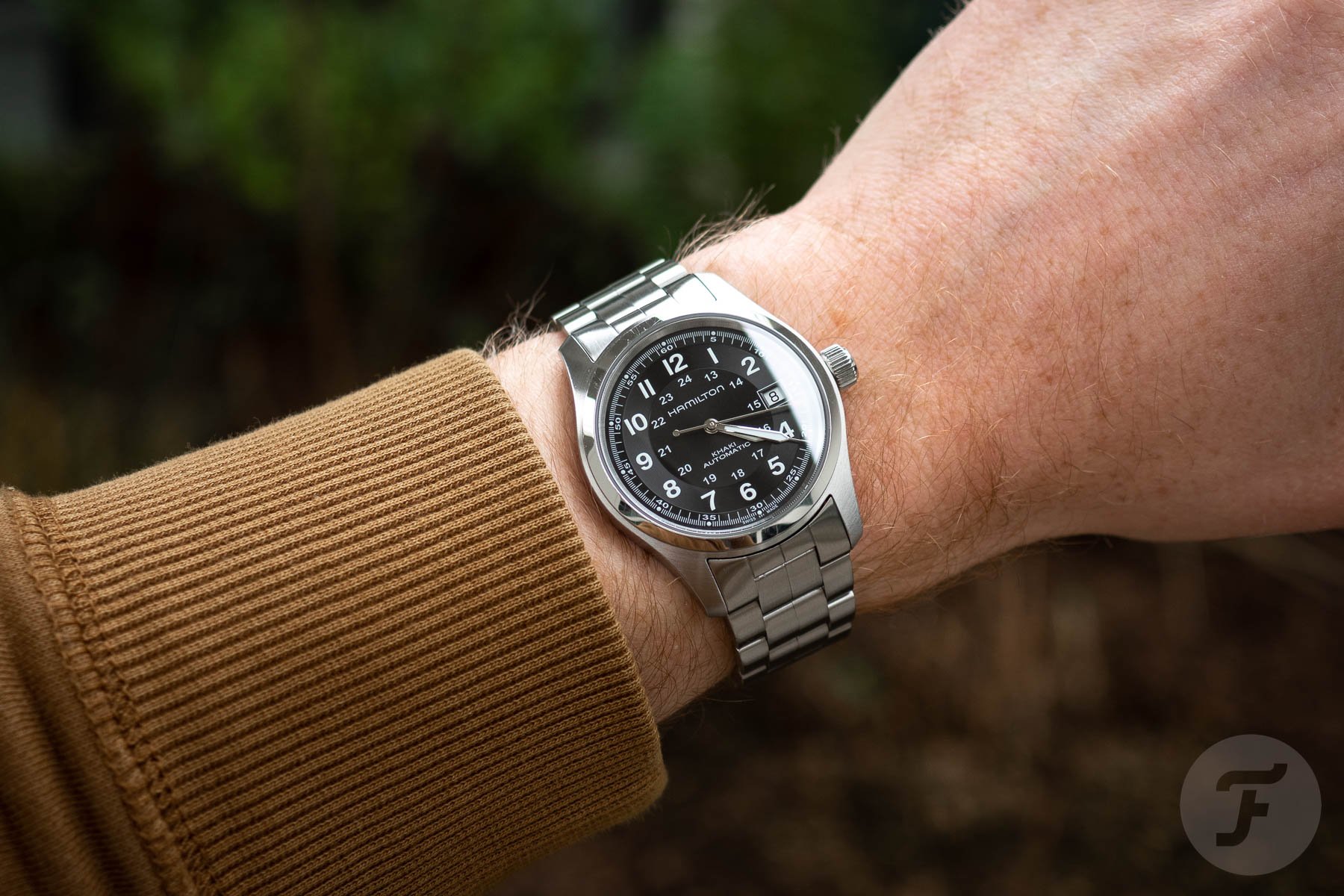 Finally, Nacho, your host with the most, is wearing his Hamilton Khaki Field Automatic. He's taking it for a test drive on the steel bracelet, an option he has not explored since he got the watch last year. So far, he's only not too keen on the lack of taper and micro-adjust (or half links), but other than that, it's a solid look and a fantastic bracelet for a watch in the sub-€1,000 price point. One thing is certain: it won't be long until it's back on a NATO strap.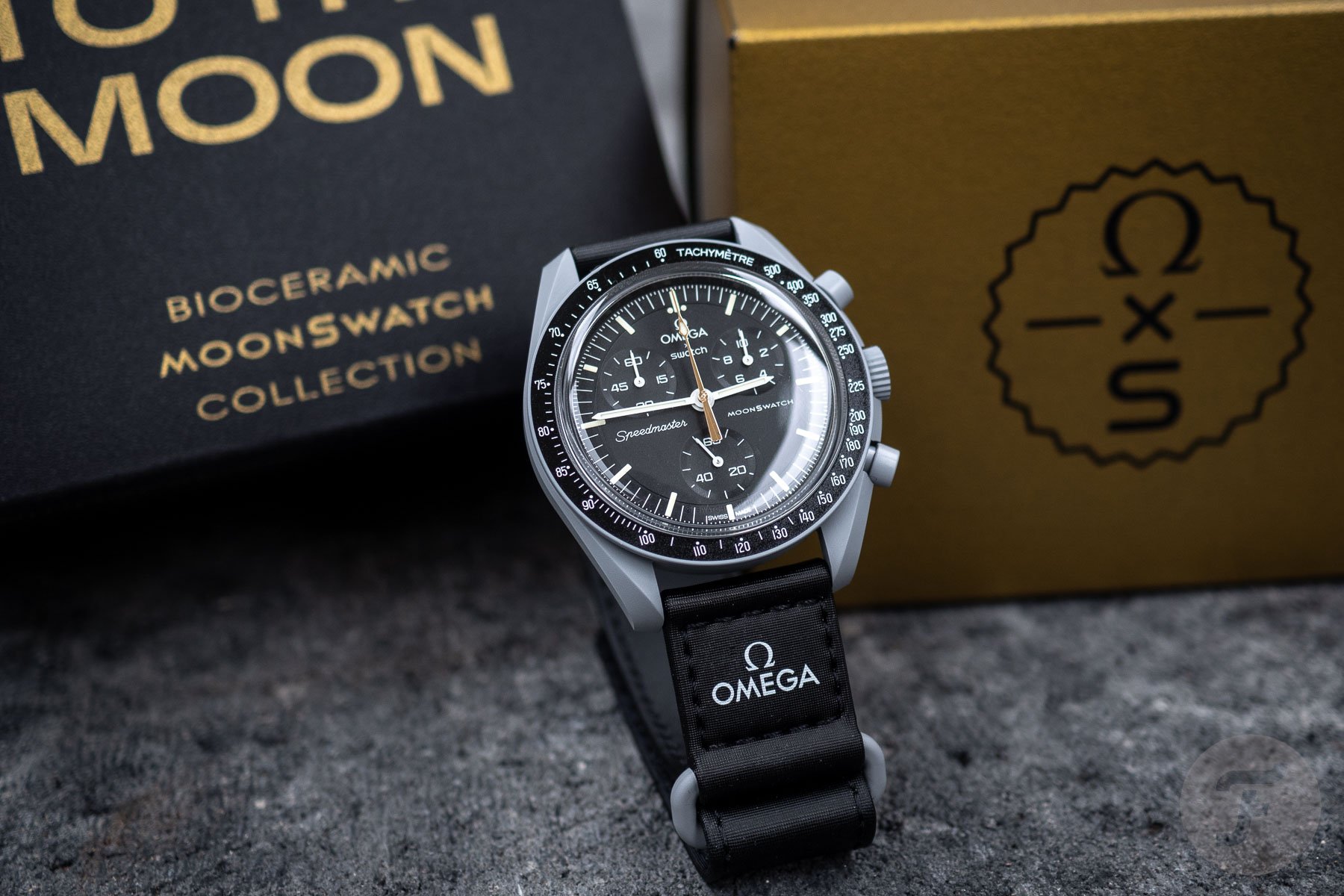 The Omega × Swatch Speedmaster MoonSwatch
In this episode, the guys discuss how they feel about the current state of the Speedmaster MoonSwatch. All three acknowledge the brilliance and downfalls of the initial release and also share some degree of skepticism about its future shelf life. How far can Swatch stretch the story before it snaps, and is a special edition involving rodents (yes, rodents) in the cards? Give the podcast a listen to hear all of their thoughts. And as Nacho asks at the end of the episode, we'd love to hear from you. What do you think of the current design and approach to this eclectic Bioceramic wunderkind of a watch? How would you like to see Swatch approach new drops? Were the 11 originals enough for you? Are you still excited about the new monthly Moon-themed releases? Or have you seen enough? As always, let us know your thoughts in the comments below.
Tune in next week for another episode of the Fratello Talks podcast!