Fratello's Top 5 Current Dual-Time Watches — Featuring Nomos, A Lange & Söhne, Seiko, And More
While neither worldtimers nor GMTs, these still can be handy travel companions
Another Friday, another Top 5! In last week's article, we discussed our favorite worldtimers available today. These watches can show 24 different time zones all at once and, therefore, have a unique form informed by this specific function. I also briefly discussed the difference between a worldtimer and a dual-time watch. While some of the latter may look like worldtimers, they still don't share the same function. Many of you guys mentioned several dual-time watches as your favorites in the comments last week. These are also watches that could be perfect travel companions. And as I explained, I am fascinated with watches designed for travel in general.
Having had to fully delve into the difference between these two functions and your mention of these slightly different timepieces inspired this week's Top 5. So, without further ado, it's time to jump into dual-time watches. While they can be equally useful depending on your needs, many do inform a vastly different aesthetic.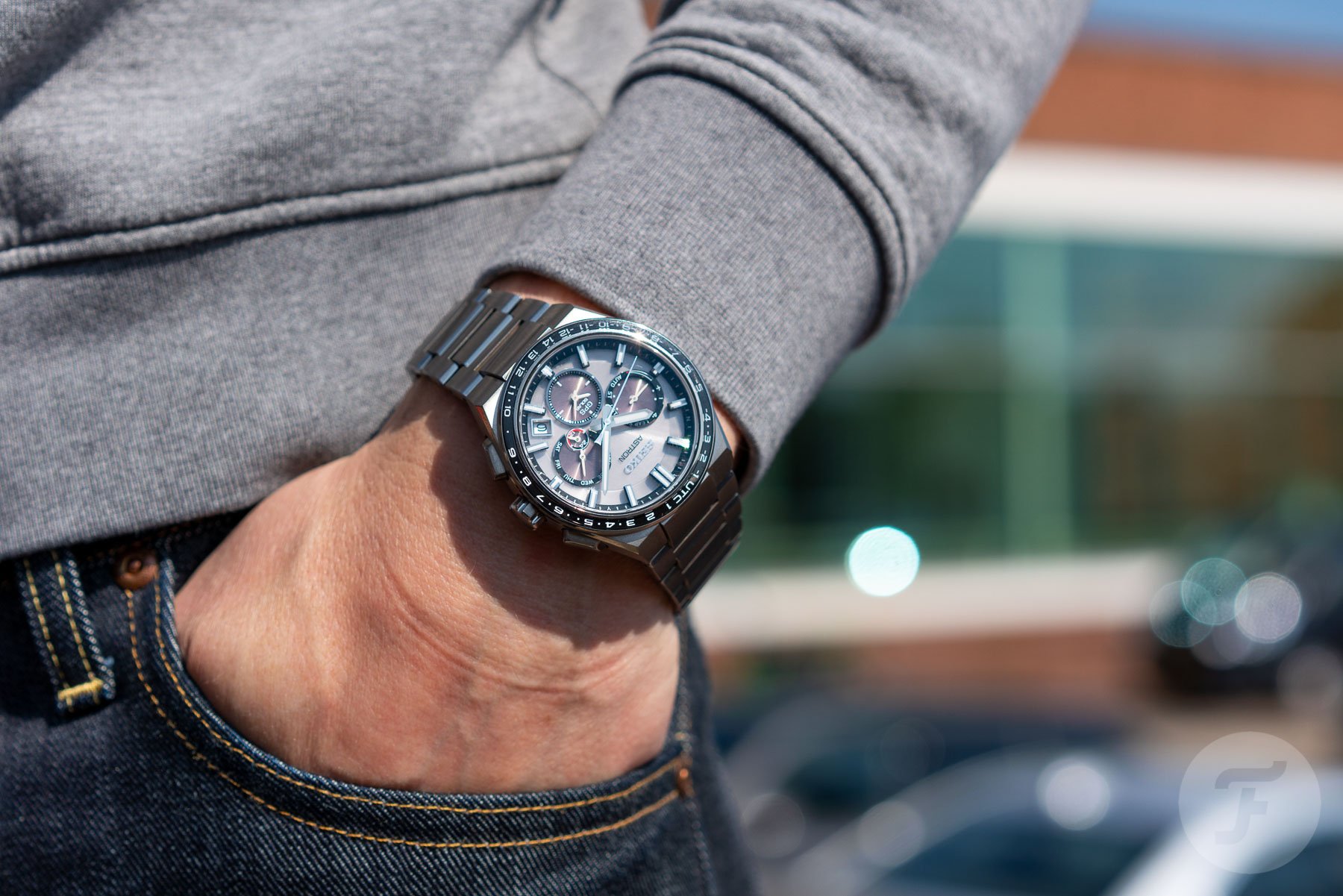 GMT versus dual-time versus worldtimer
This small series of articles on watches that display the time in multiple time zones has also made me think about my fascination with GMTs. Why do I prefer this complication to that of the worldtimer? My immediate answer would be because of the design of a GMT with its 24-hour bezel and extra hand. It's not just about the practicality for me; a well-done GMT watch is also often a beautifully designed object. As you read this, I'm sure most of you are already picturing the undeniably good-looking Pepsi-bezeled Rolex GMT-Master II.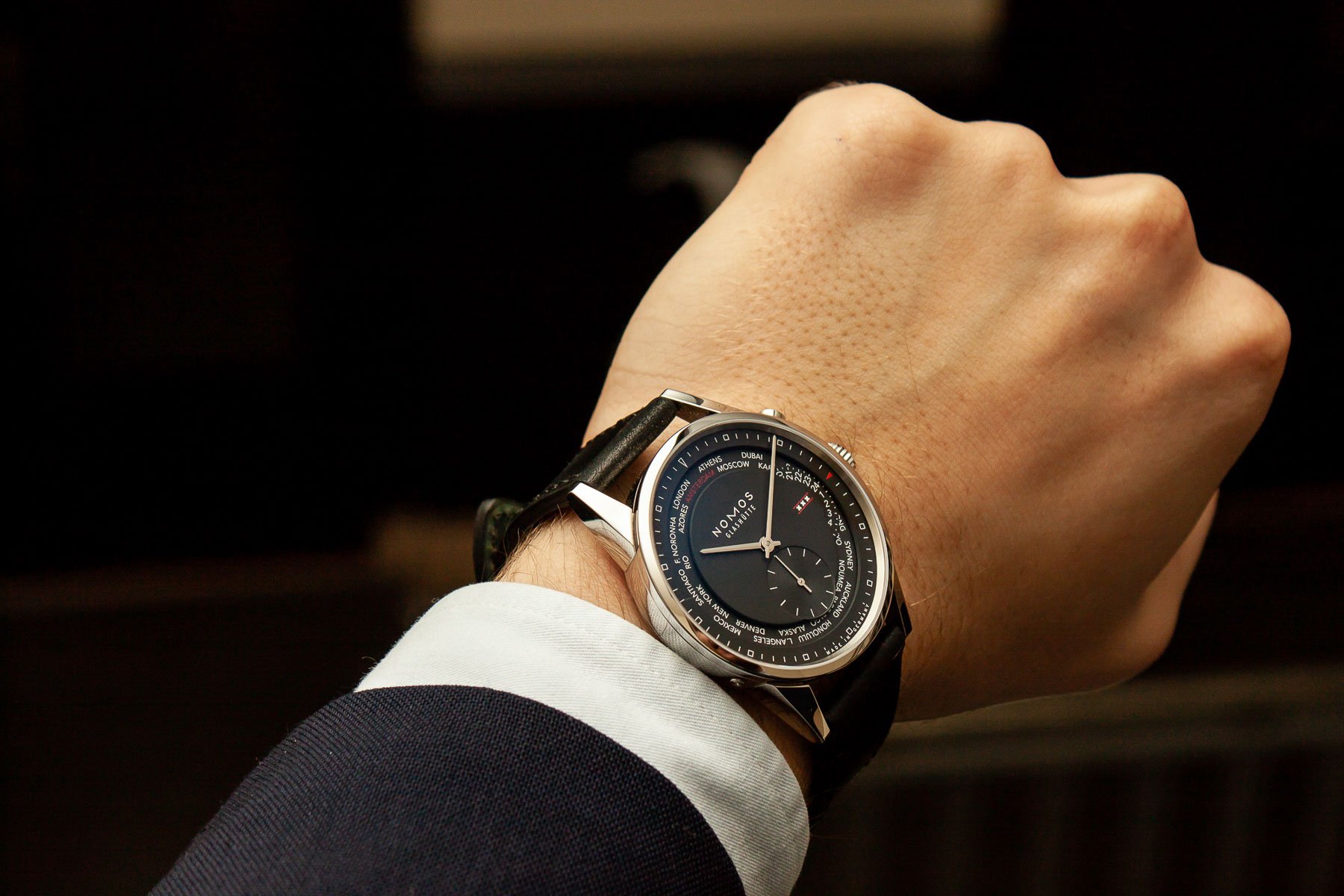 Today, you will see that dual-time watches differ from your typical GMT. These can and tend to have very different designs. They don't necessarily follow the design cues of worldtimers either. That makes this group of watches even more enjoyable. As always, this is just a list of five possible options we have recently experienced and are available as we speak. But we would love to hear what your favorite dual-time or multi-time-zone watches are. Before you share them, though, let's take a look at our picks.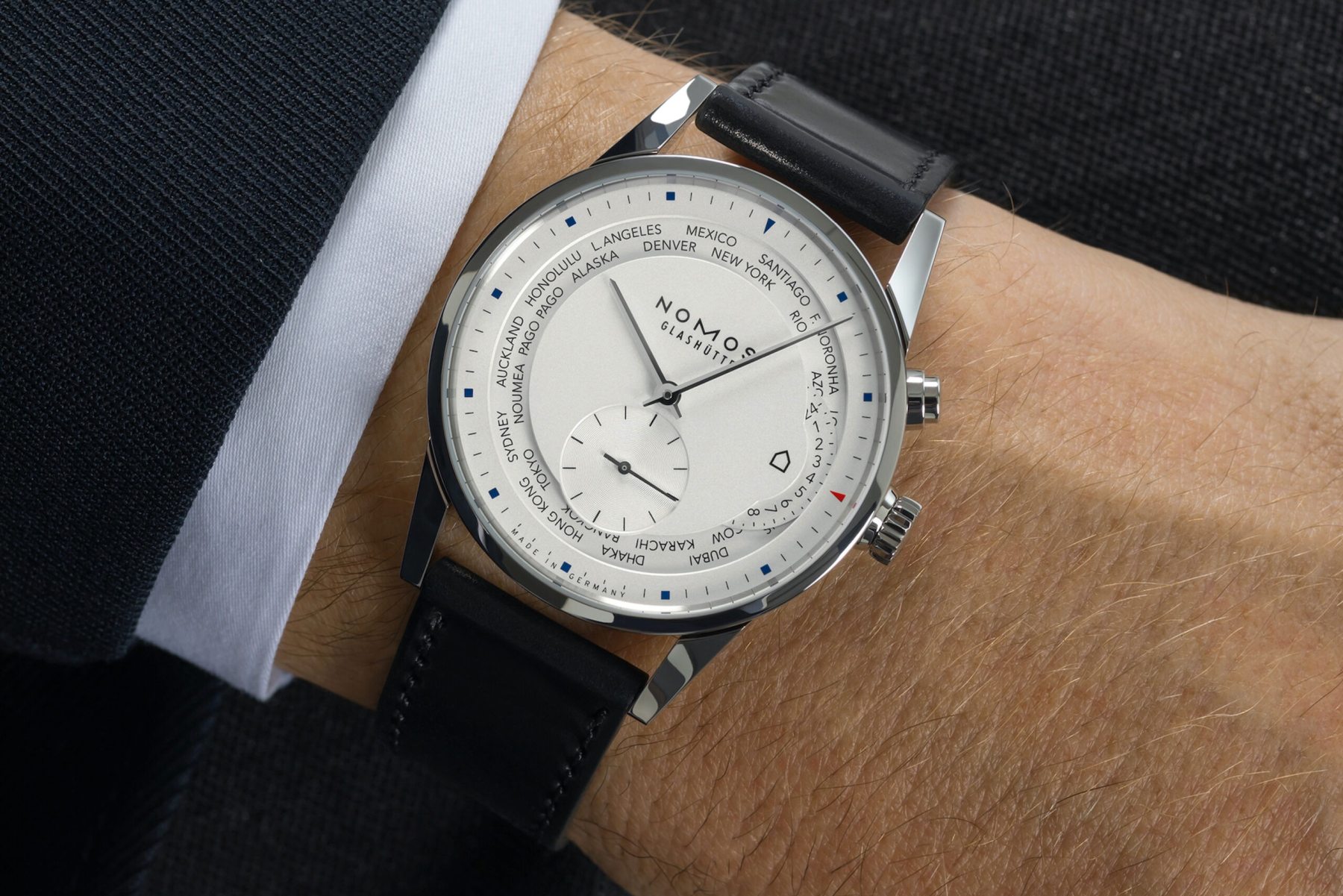 Nomos Glashütte Zürich
Officially named the Nomos Zürich World Time, this watch is a Fratello favorite (even if it actually only shows two time zones at once). We had the pleasure of working with the brand from Glashütte on not one but two limited editions of this specific model. The first came out in 2021 and the second one last year. It goes without saying that the design of the watch stands out immediately. It fits the typical Bauhaus-inspired DNA that shapes Nomos watches. But there is also much more going on than what we are used to seeing from the brand. The watch has a 39.9mm stainless steel case that is just 10.9mm thick and 49mm from lug to lug. The intricate dial is protected by a slightly domed sapphire crystal, creating a stylish piece that is more than just any old dual-time watch.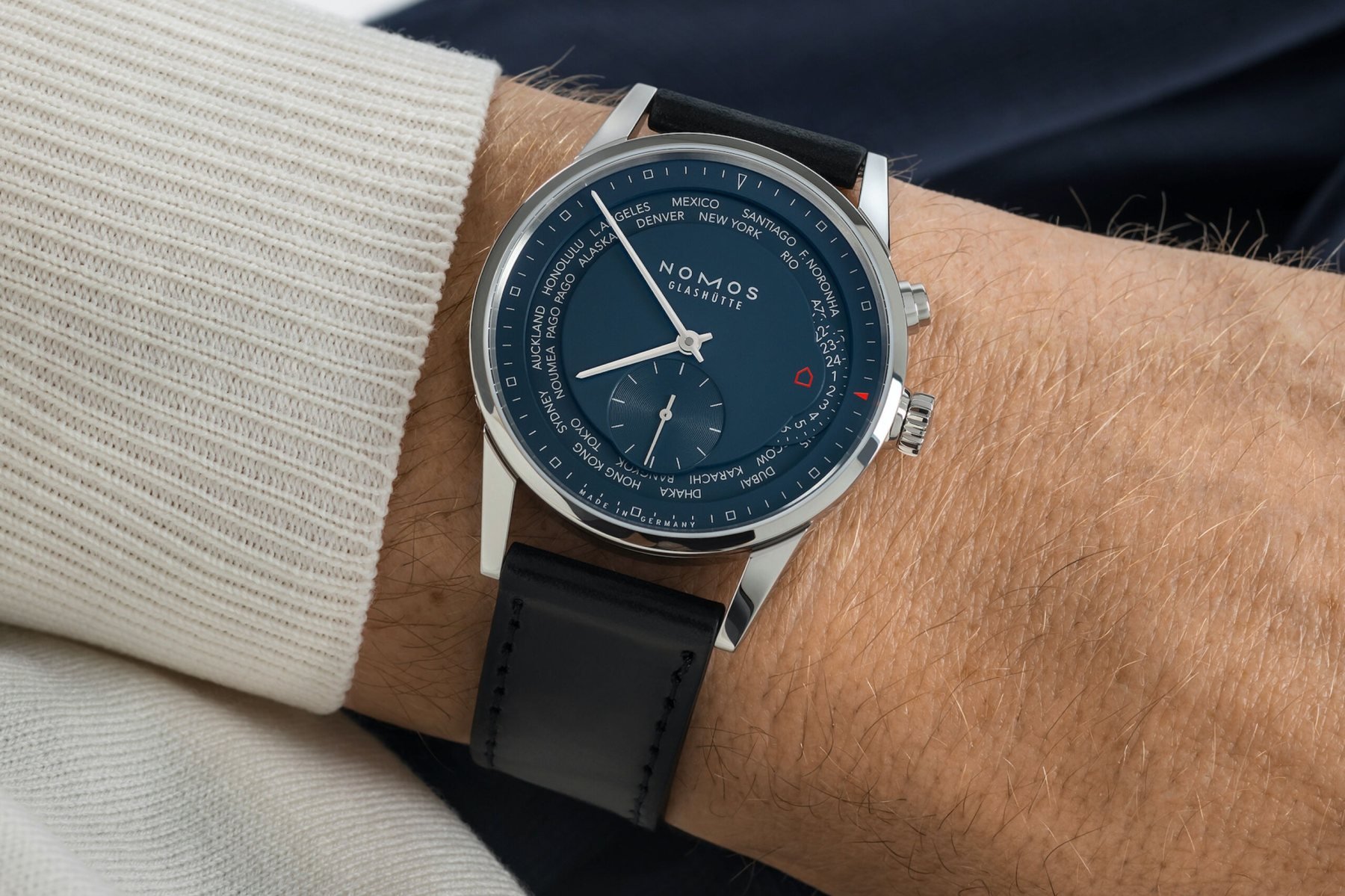 Part of that comes from its design, but another lies in the intuitive way of reading and operating the watch. Once set correctly, your home time will always show on the 24-hour disc at 3 o'clock. When traveling, you can use the 2 o'clock pusher to rotate the city ring to your destination (displayed at 12), and the hour hand will jump along with it to display local time. You can even do this when not traveling to quickly display the time in a city of choice. This is possible thanks to the brand's in-house DUW 5201 caliber. It operates at 21,600vph and has a 42-hour power reserve. The standard Nomos Zürich features a white dial for €4,700. You'll have to shell out €4,820 if you prefer the blue dial. Either way, there is no wrong choice when it comes to this classy piece.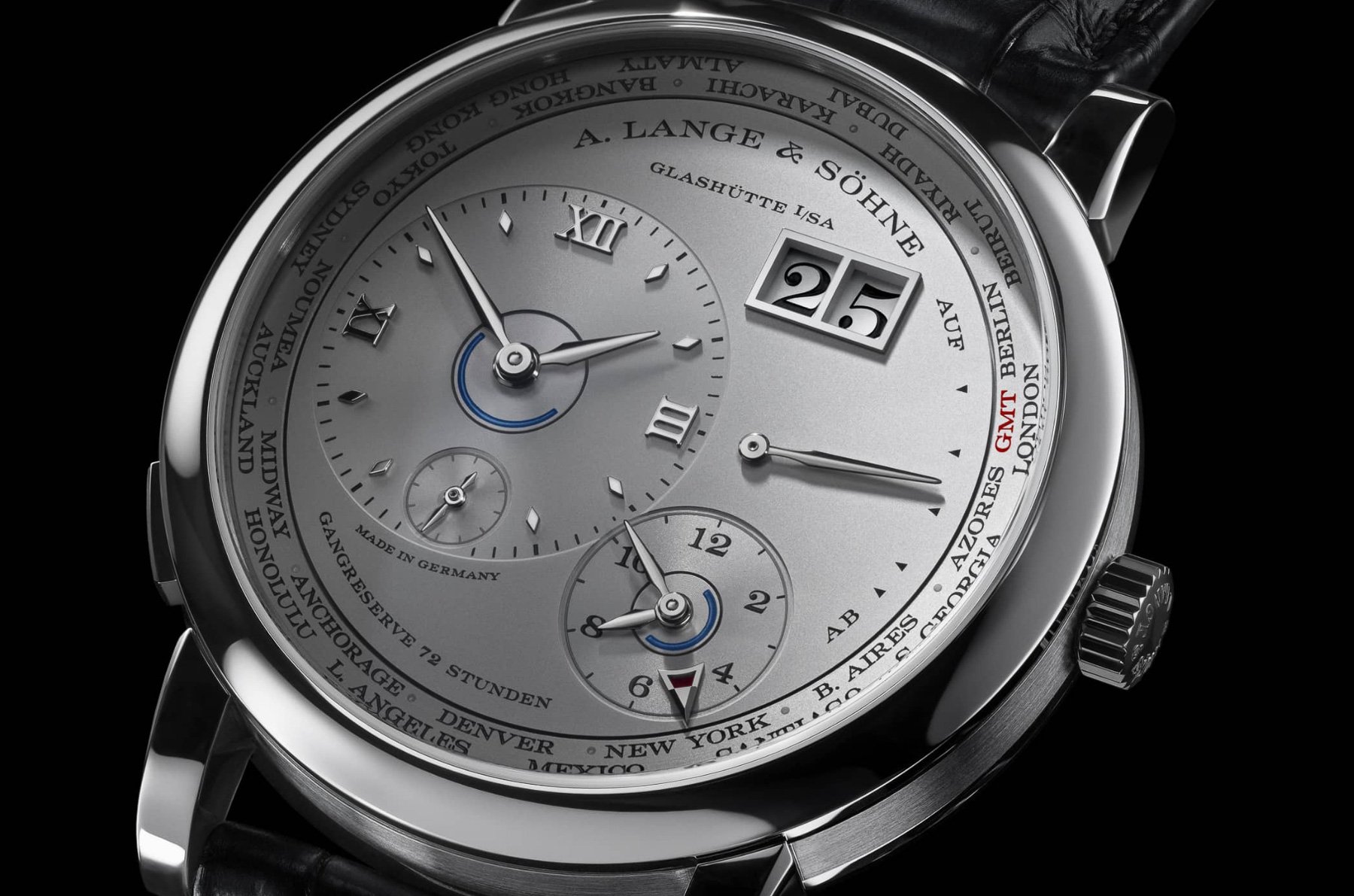 A. Lange & Söhne Lange 1 Time Zone
The second spot is for a watch produced in the same town as the Nomos, but this piece from A. Lange & Söhne is a different beast entirely. The Lange 1 Time Zone is by no means a new watch. However, in July of this year, the brand added a new version to its collection. This latest model features a 950 platinum case with a rhodium-colored dial. This understated take on an ultra-luxury timepiece looks absolutely stunning. The three-piece platinum case measures 41.9mm in diameter and is 10.9mm thick. The combination of a polished bezel and case back with a brushed center band adds a lot of character to this timepiece. But the dial reveals the true magic of the Time Zone version of the Lange 1.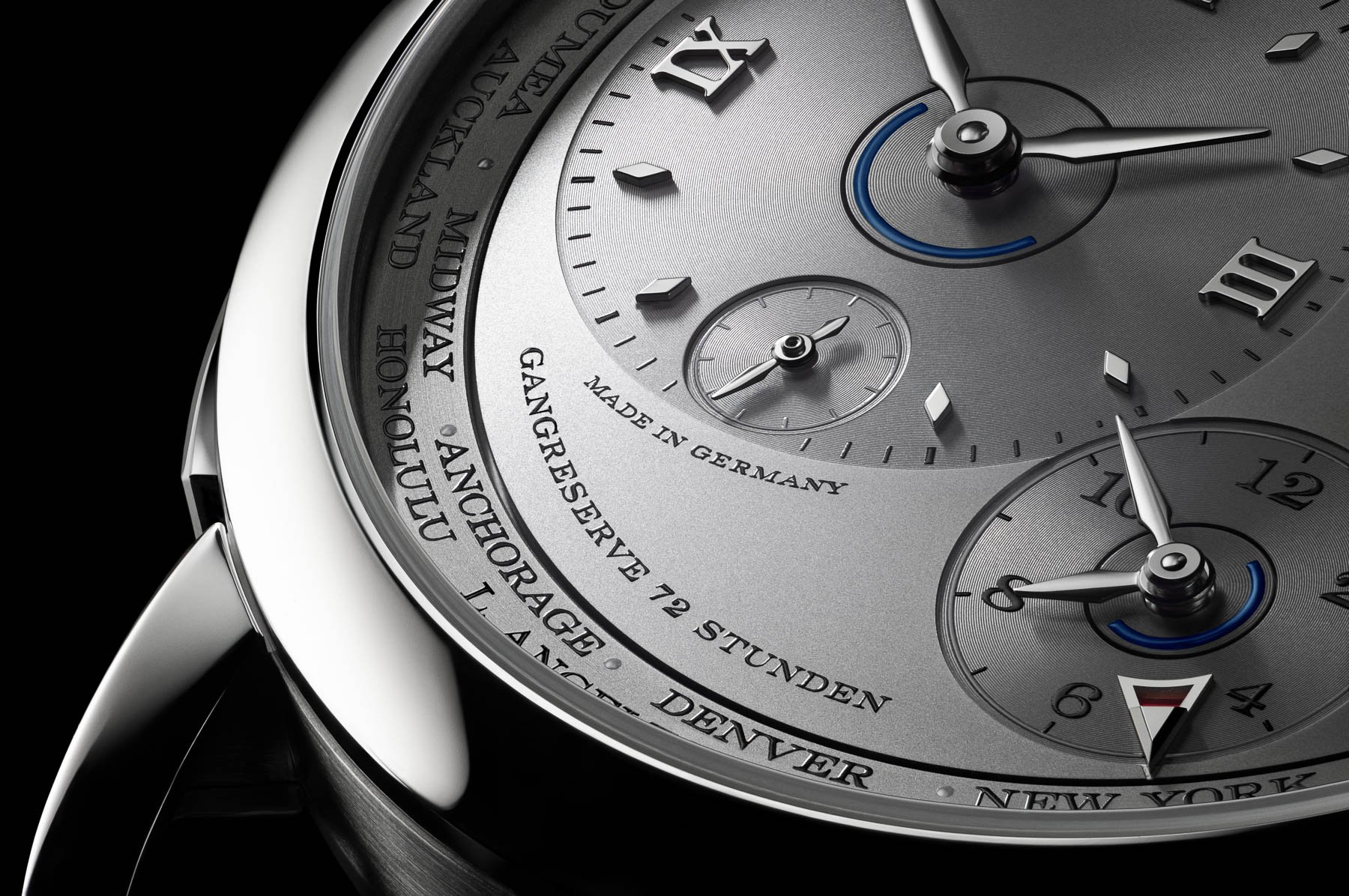 The solid silver dial displays the home time in the larger of the two time displays. The second time zone is indicated by the smaller of the two. Both displays feature ingenious day/night indicators in the center. In the next step, the triangular indicator points to the reference city for the second time zone. You can easily change it by pushing the corrector button at 8 o'clock, and both the city ring and the smaller hour hand will jump. To make it a true Lange watch, it also has an outsize date at 1 o'clock and a power reserve indicator at 3 o'clock. It might be a lot to take in at first glance, but thanks to the Lange design team applying the rule of thirds for the Lange 1, it feels perfectly balanced.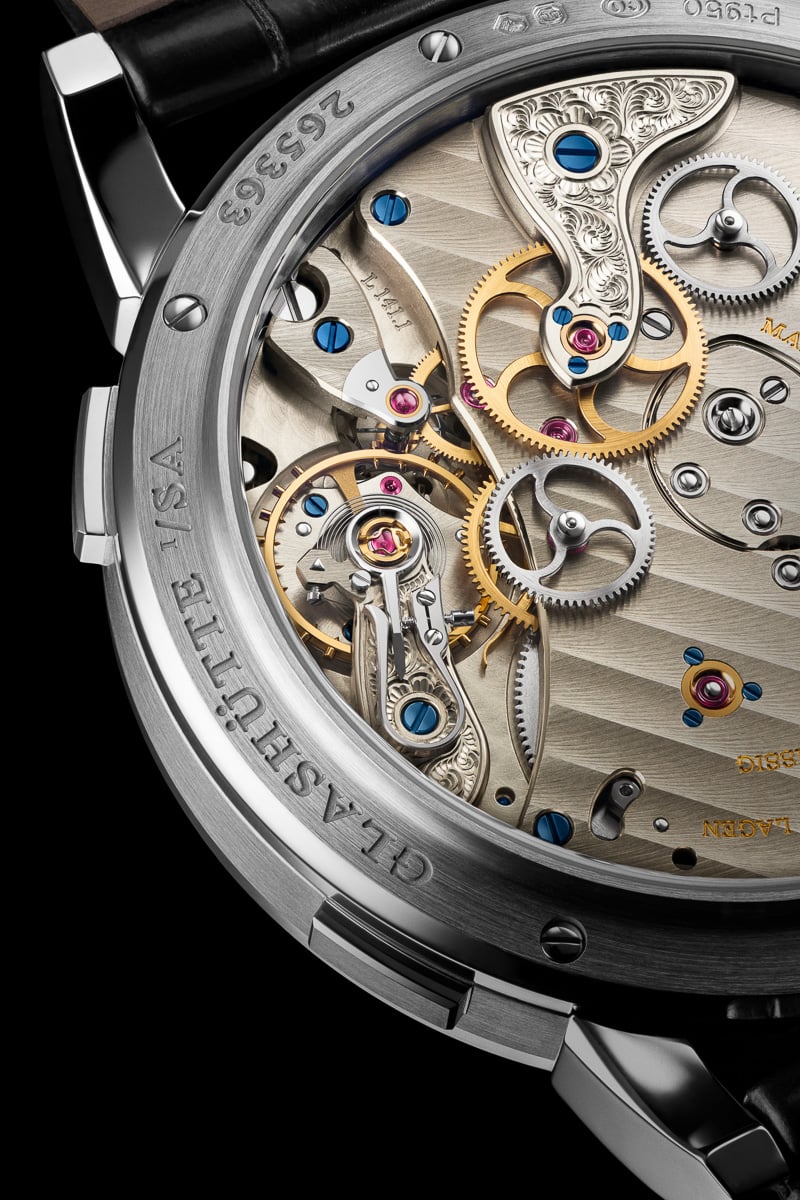 The magical in-house caliber L141.1
Turn the watch over, and you'll see the brilliant caliber L141.1. This manual-winding movement consists of 448 parts, operates at 21,600vph, and provides a 70-hour power reserve. The movement also features a function that allows you to synchronize the time on the bigger display with that on the smaller one. As a result, the wearer can set a new primary time as the home time. Additionally, the small window within the arrow pointing to the second time zone's city indicates daylight saving time by showing either white or red. It's more proof of the watchmaking brilliance of A. Lange & Söhne. The price for this piece is available upon request, as it is with most Lange watches.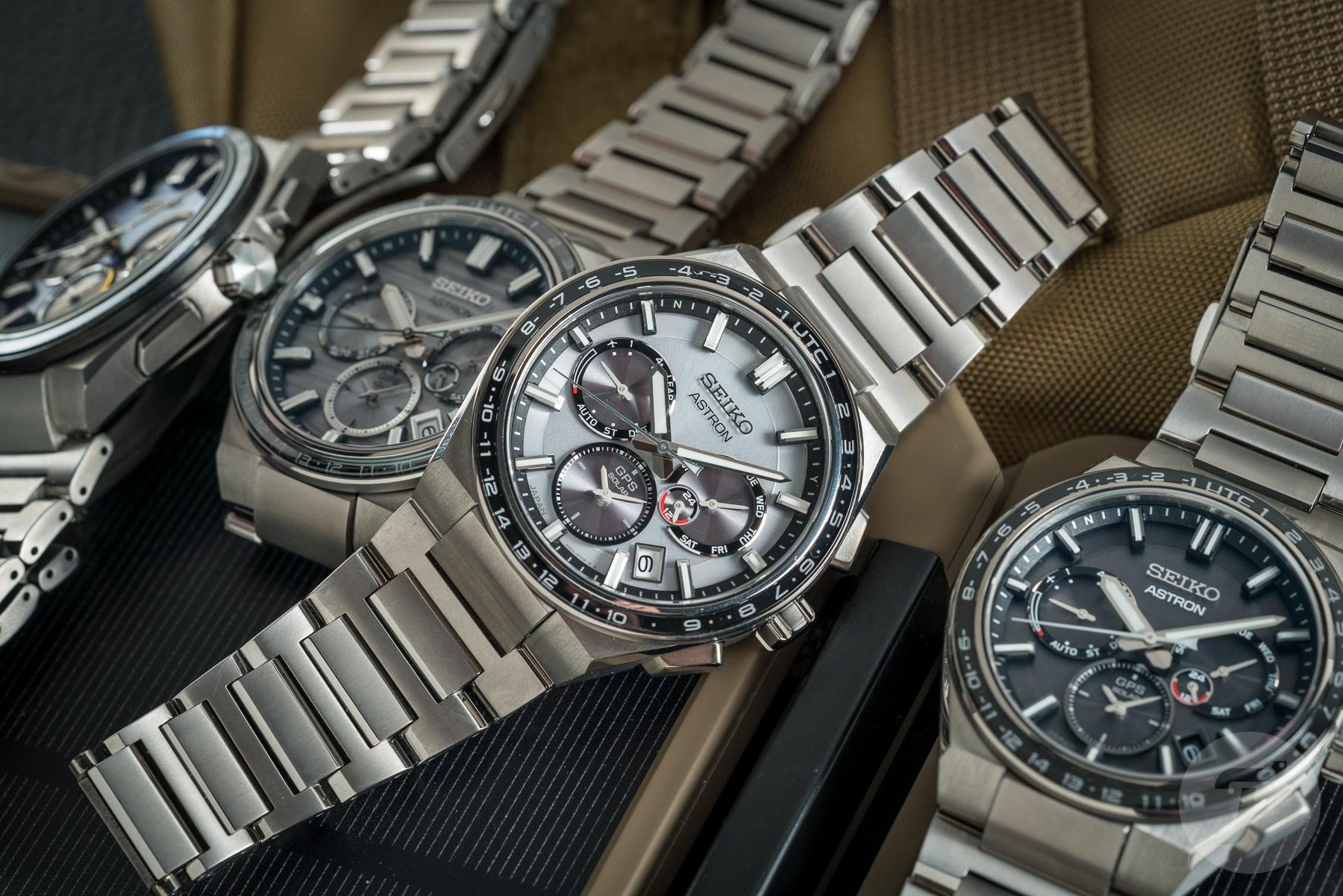 Seiko Astron GPS Solar 5X53 Dual-Time
Now we move from the ultimate in mechanical craftsmanship to the pinnacle of timekeeping excellence The next spot is not for just one watch but a whole series of watches. The current Seiko Astron GPS Solar 5X53 Dual-Time series debuted in May of 2022, and a string of additional models with new bezel inserts followed it in September. Two years ago, I was impressed by the Seiko Astron SSH063's icy-white presence. The follow-up series to that watch turned out to be even better in its size, proportions, and overall design. As Lex explained, the watches have a 42.7 × 12.2mm titanium case with a titanium bracelet, ensuring that the watches are light and easy to wear. The angular case design looks modern and is a big step up from previous designs.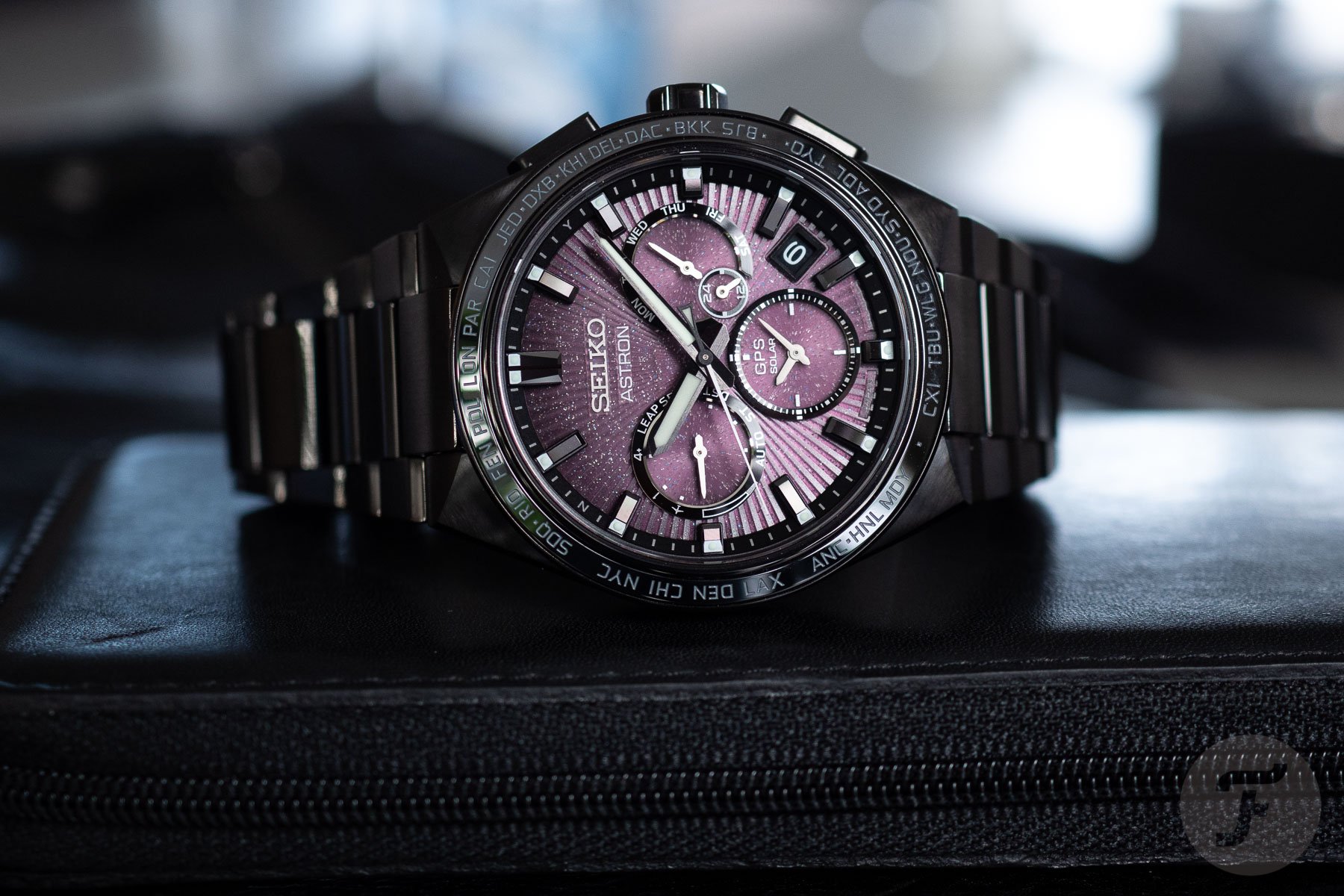 Additionally, the new dials show more maturity and balance. It would be a fool's errand to point out all the different references as there are quite a few by now. But the two that stand out for me are the 10th-anniversary SSH113 from the first drop and the black-cased SSH123 with a stunning purple dial. The watches are powered by the latest-generation caliber 5X53 GP. This quartz movement connects the GPS satellite network thanks to a high-efficiency module. It adjusts to the 39 time zones flawlessly with atomic clock precision. It also provides an additional time zone at 6 o'clock with an AM/PM indication. The watch even has a Daylight Saving Time mode and a perpetual calendar that needs no correction until 2100. This series of true technical marvels has seen more models since last year. Depending on the model, you pay between €2,600 and €3,000 for this impressive travel watch.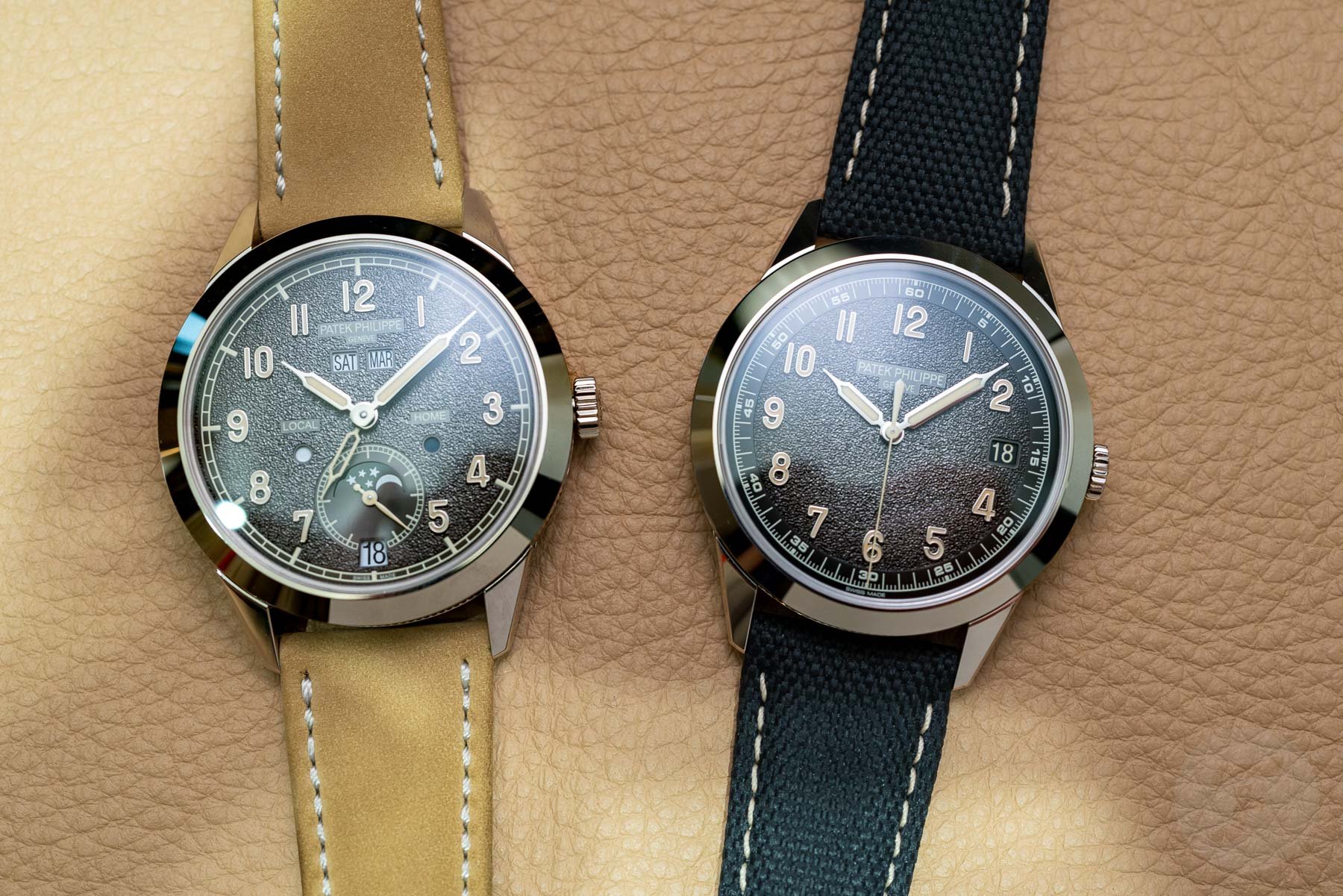 Patek Philippe Annual Calendar Travel Time 5326G
Like last week, this list of dual-time watches would not be complete without something from Patek Philippe. The brand offers multiple options, including a Nautilus, Aquanaut, different Calatrava Pilot Travel Time watches, and the 5224R released earlier this year. But we selected the Patek Philippe Annual Calendar Travel Time 5326G, part of the brand's Complications collection. The watch debuted last year during Watches and Wonders, and it's the first Patek model to combine a travel-time function with an annual calendar. The design of the case and dial are similar to the brand's Calatrava 5226G, which came out at the same time.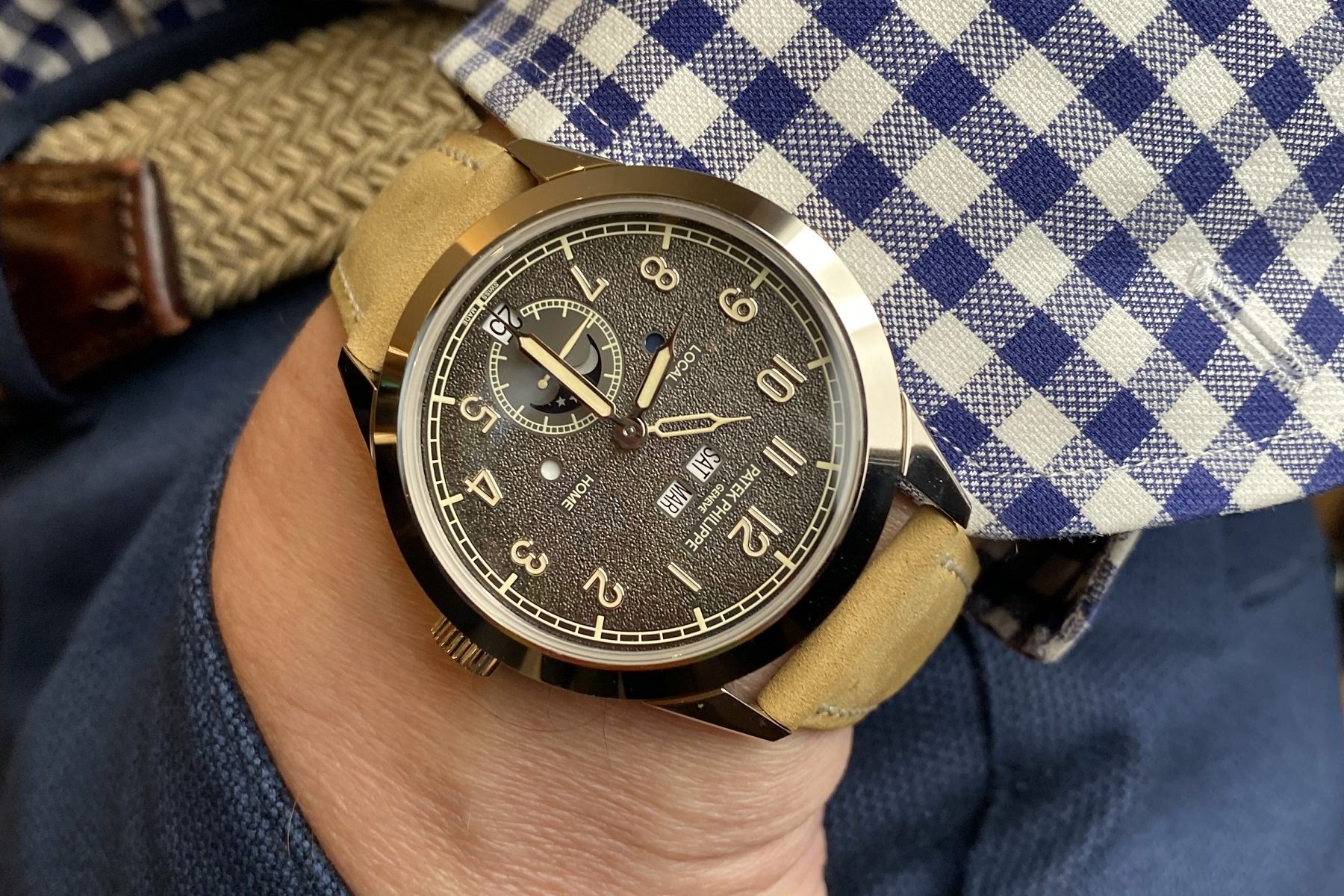 The 5326G features a 41mm white gold Calatrava case. It measures 11.07mm thick and features a slightly chamfered bezel and a beautiful hobnail pattern around its entire flank. The watch houses a vintage-inspired charcoal-gray dial that perfectly integrates the two complications in a complementary tan color. The lume-filled syringe-style hands for local time and the skeletonized hand for home time make for a great handset. Furthermore, the "Local" and "Home" markers and the day/night indicators below them balance perfectly with the annual calendar's elements. This shows the care and consideration in this design that we expect and admire from Patek Philippe.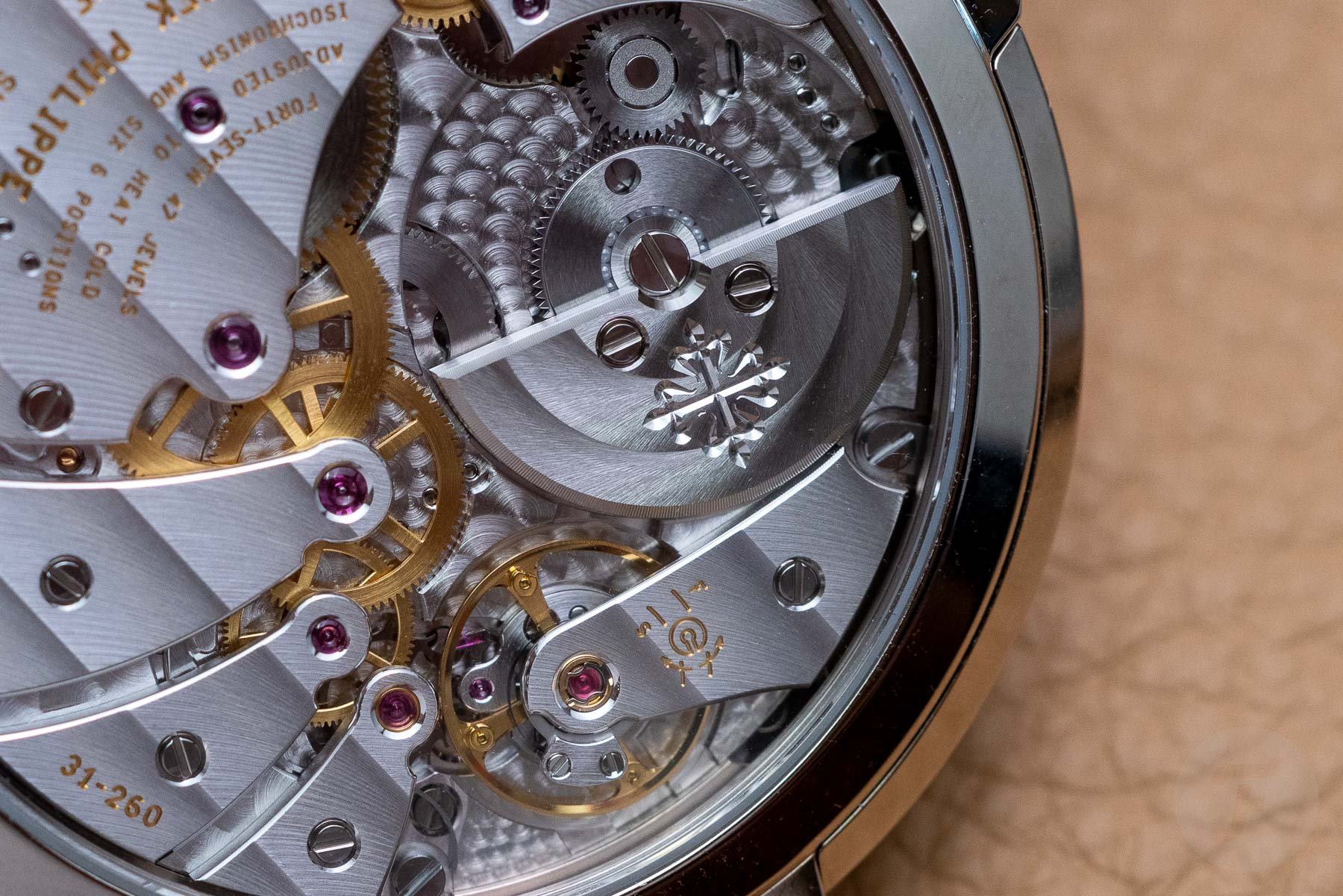 The unique caliber 31-260 PS QA LU FUS 24H
If you turn the watch around, you will see the Patek Philippe 31-260 PS QA LU FUS 24H movement. This Haute Horlogerie caliber boasts eight patents. The time is controlled via the crown on the side of the case, while the calendar functions are adjusted via inset pushers on the case flanks. This 47-jewel self-winding movement consists of 409 parts, operates at 28,800vph, and has a maximum power reserve of 48 hours. It also features a decentralized micro-rotor executed in 950 platinum, and the overall finishing is stunning. The Annual Calendar Travel Time 5362G can be yours for a whopping €81,100. What you get in return for that considerable sum is rare in its functions as well as stylish and stunning in equal measure.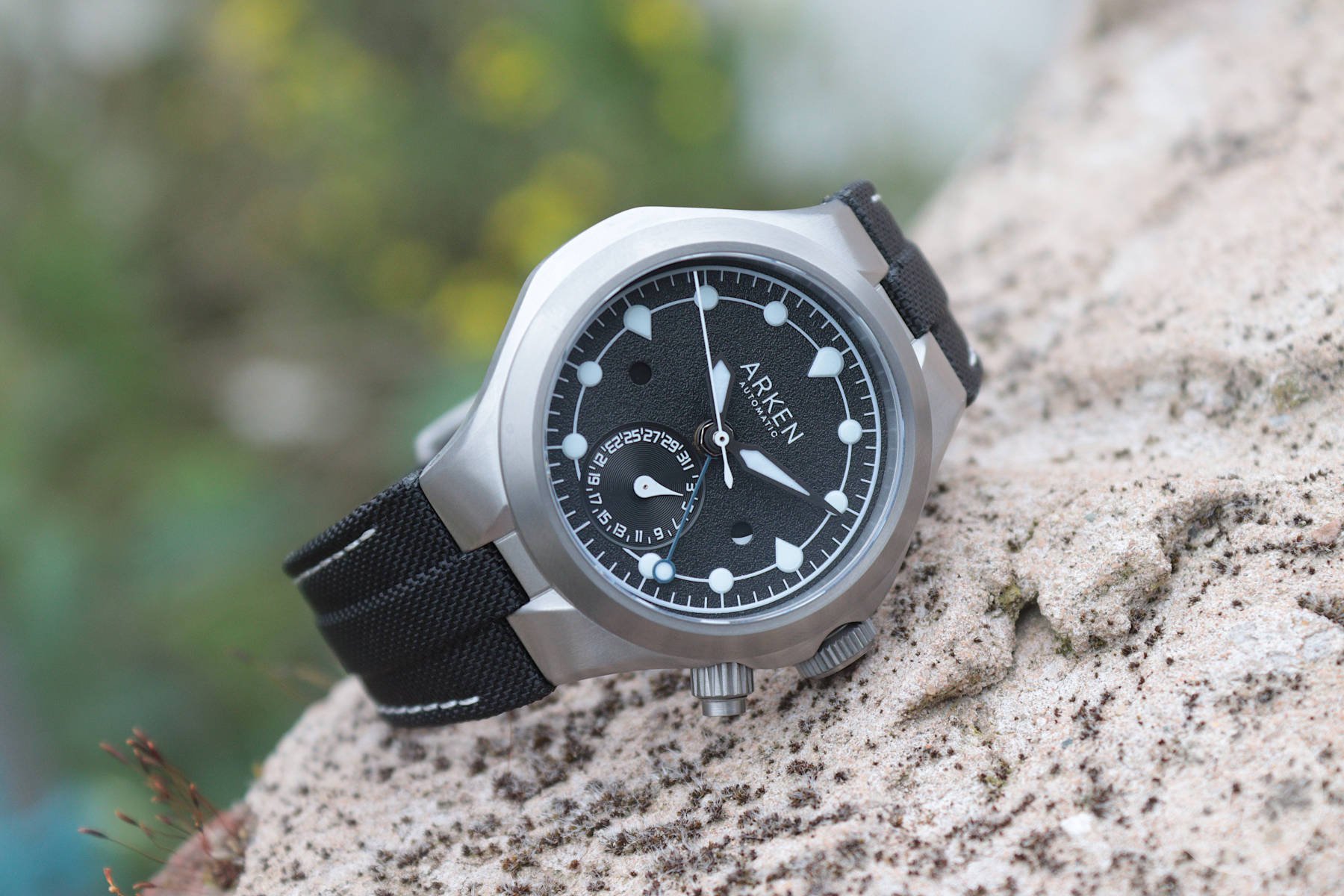 Arken Alterum
We turned to a very affordable option for our last pick. As you've seen, I'm talking about the Arken Alterum. Among fans of the Alterum are Nacho, our managing editor (who has already ordered one), and Dave, who reviewed the watch. Both of these guys were impressed by the '90s-inspired Alterum. The watch has a 40mm titanium case that is 13mm thick and has a modest 46mm lug-to-lug span. The matte gray textured dial features solid 3D luminescent indices that light up like a Christmas tree in the dark. The dial features a date aperture at 6 o'clock and two AM/PM indicators — local time on the left and home time on the right. The wearer can track two time zones thanks to the main handset and the extra lollipop hour hand.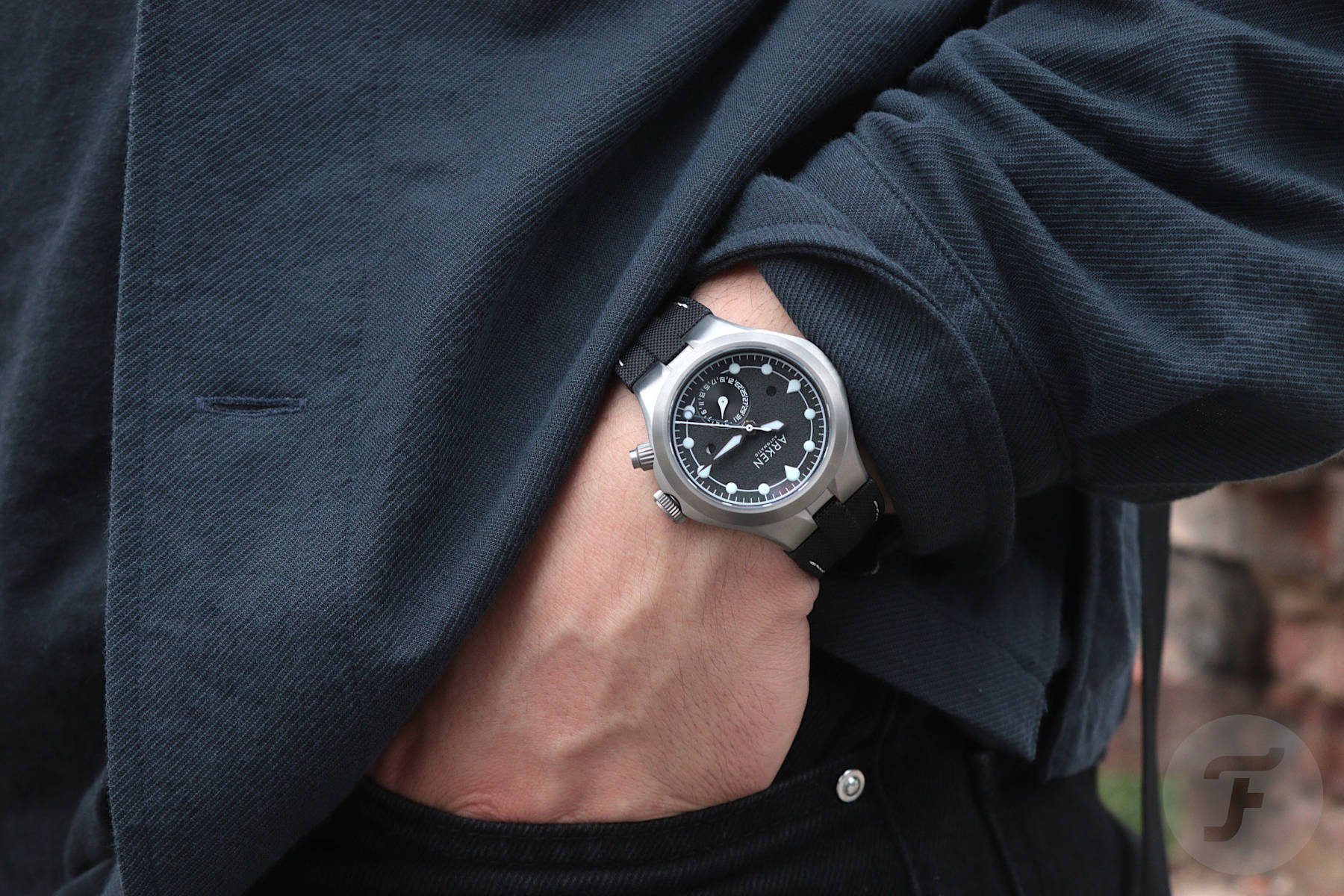 The movement making this possible is the ARK-9015DT. Essentially, it's a Miyota 9015 with a proprietary module, allowing the wearer to use the screw-down crown at 3 o'clock to control both hour hands on a 12-hour basis. The pusher on the side of the case makes it easy to correct the date display. If you want to know how this ingenious movement with the module works, I suggest you read Nacho's perfect explanation here. It's a pretty neat solution to display the two time zones. The fact that this watch can be yours for £599.99 makes it the perfect affordable dual-time watch to close out the list.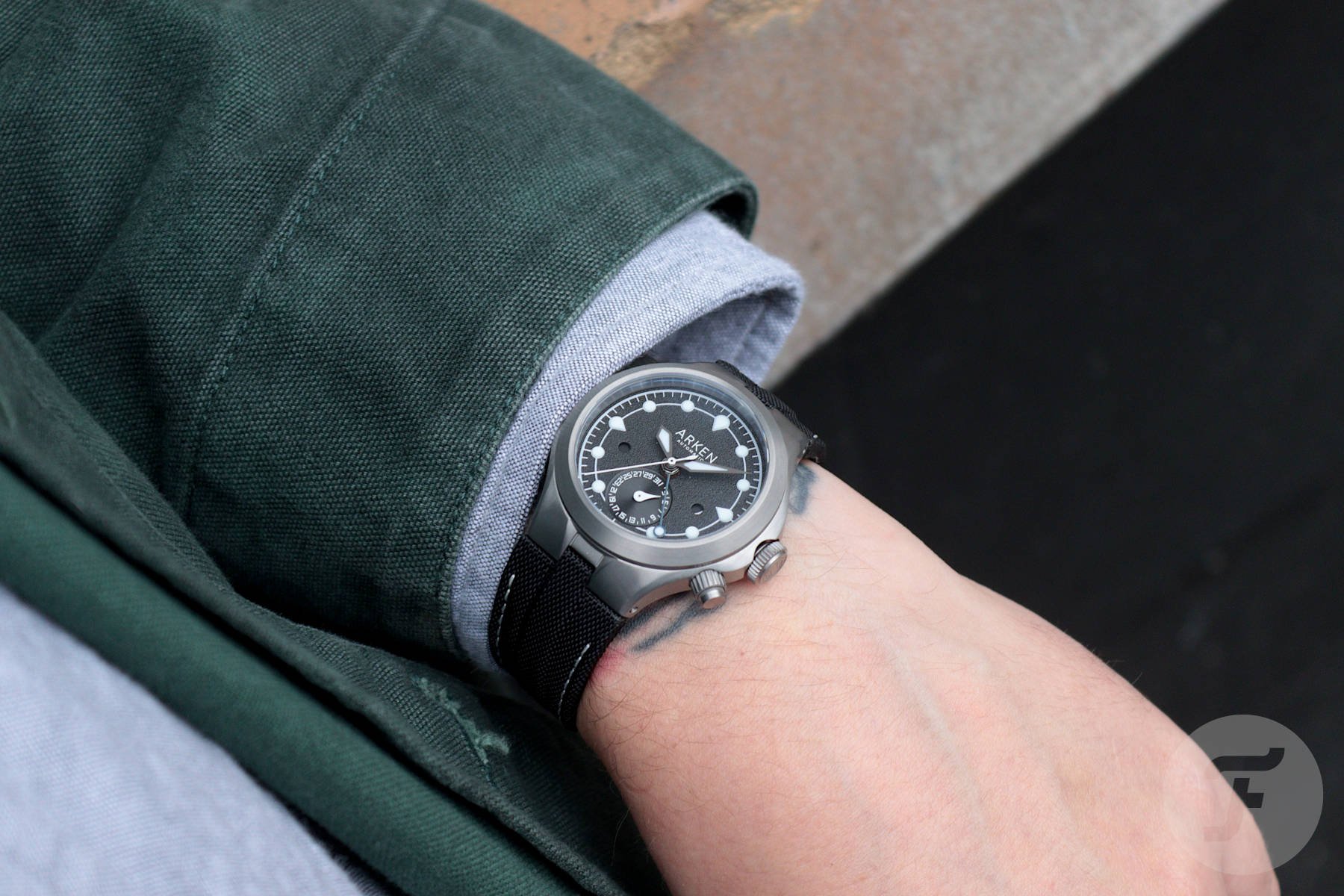 Final thoughts on our top five dual-time watches
There you have it — five different dual-time watches that were released not too long ago and are part of their brands' respective current collections. But this is, of course, just the tip of the iceberg. That's why we turn the question over to you. What are some of your favorite dual-time watches out there today? Let us know in the comments section, and we will see you next week for another Top 5!