Furlan Marri Unveils The Secular Perpetual Calendar
A unique blend of craftsmanship and innovation from such a young independent brand
Fresh-faced watch brand Furlan Marri has announced its latest creation in collaboration with Dominique Renaud and Julien Tixier. The Secular Perpetual Calendar for Only Watch 2023 is a thoroughly impressive timepiece that combines innovation, precision, and fine watchmaking. This handcrafted unique piece features an all-new secular perpetual calendar module, marking a significant milestone for the brand as its most complex development to date.
The Furlan Marri Secular Perpetual Calendar boasts an array of functions, including hours, minutes, the date, day of the week, month, and leap year indication on a central hand. Its perpetual calendar module is designed to accurately calculate time over thousands of years, featuring a single corrector for the entire module and offering calendar-correction capabilities for the day, date, and month.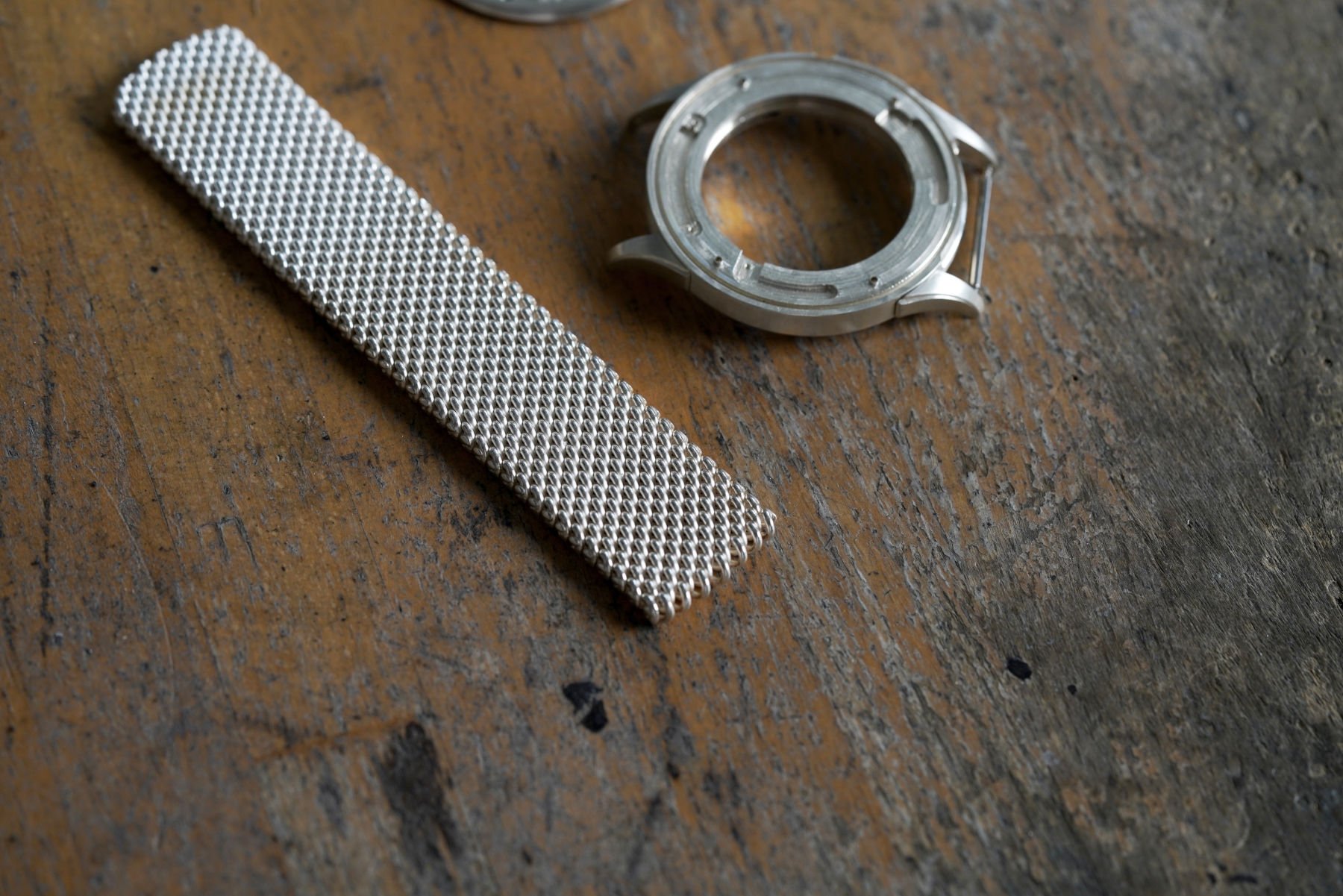 Handcrafted horological heaven
What we have in our figurative hands is a rhodium-plated silver case with a 39mm diameter. It has been meticulously turned and machined by hand. Its 9.6mm thickness (excluding the crystal) contributes to its sleek profile, while the blue vertically brushed titanium dial with an in-house anodic oxidation treatment adds a touch of modernity. The hands, including the tiny Maltese cross on the central month hand, are handcrafted by Julien Tixier, further elevating the craftsmanship of this unique timepiece. It features sapphire glass on the front and back, allowing pleasing views of the intricate inner workings.
Furthermore, the Furlan Marri Secular Perpetual Calendar introduces open-worked and diamond-cut calendar registers. These reveal a delicately sandblasted plate gilded with 18K yellow gold, which beautifully complements the 18K yellow gold oscillating weight. The development of this exceptional timepiece was led by Dominique Renaud, co-founder of Renaud & Papi, and rising-star watchmaker Julien Tixier, resulting in a patented module that bolsters Furlan Marri's reputation in mechanical horology.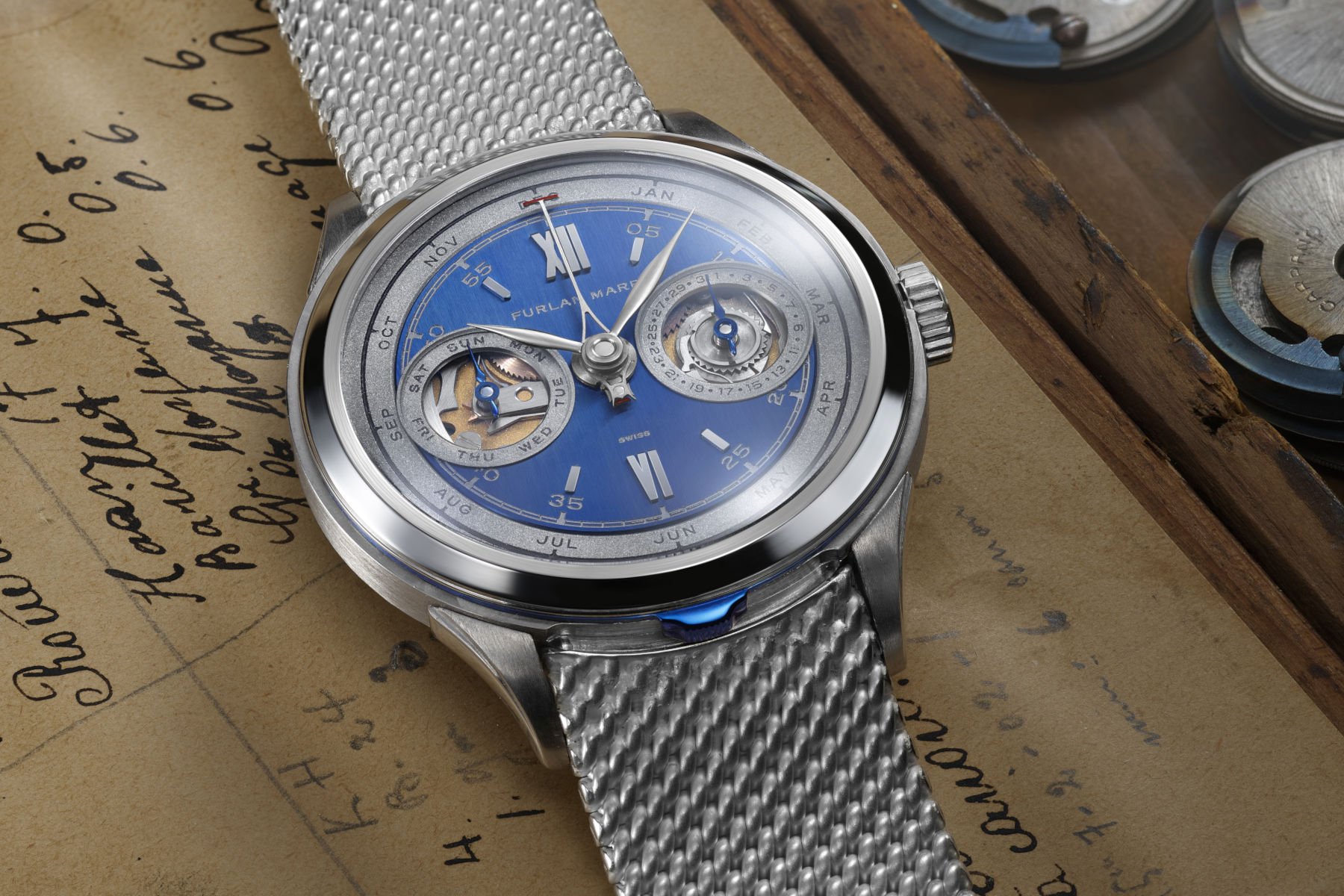 The Secular Perpetual Calendar is the star of the show
The key highlight of this collaboration is, of course, its secular perpetual calendar module. This remarkable feature ensures the watch's leap accuracy over the next four centuries, accounting for the complexities of secular years. The central hand, indicating the months, also functions as a leap year indicator. Note the small, rotating Maltese cross, which completes a rotation every four years. Every 100 years, it also counts the non-leap year and enables the indication of the secular leap year every 400 years. Very few perpetual calendar watches provide this functionality and will require manual correction next time on March 1st, 2100.
Furlan Marri focused on simplicity and legibility for this watch. The months of the year encircle the dial, allowing for a cleaner central area and providing space for the brand logo at 12 o'clock. As mentioned, the open-worked sub-counters showcasing the days of the week and date reveal a gilded plate underneath, adding depth and visual interest.
Dedication to craft
Craftsmanship takes center stage in the Furlan Marri Secular Perpetual Calendar. The watch features a Milanese mesh bracelet and clasp in rhodium-plated silver, meticulously handcrafted by Laurent Jolliet. Additionally, the timepiece comes with an extra vegetable-tanned Italian blue leather strap, providing versatility and comfort.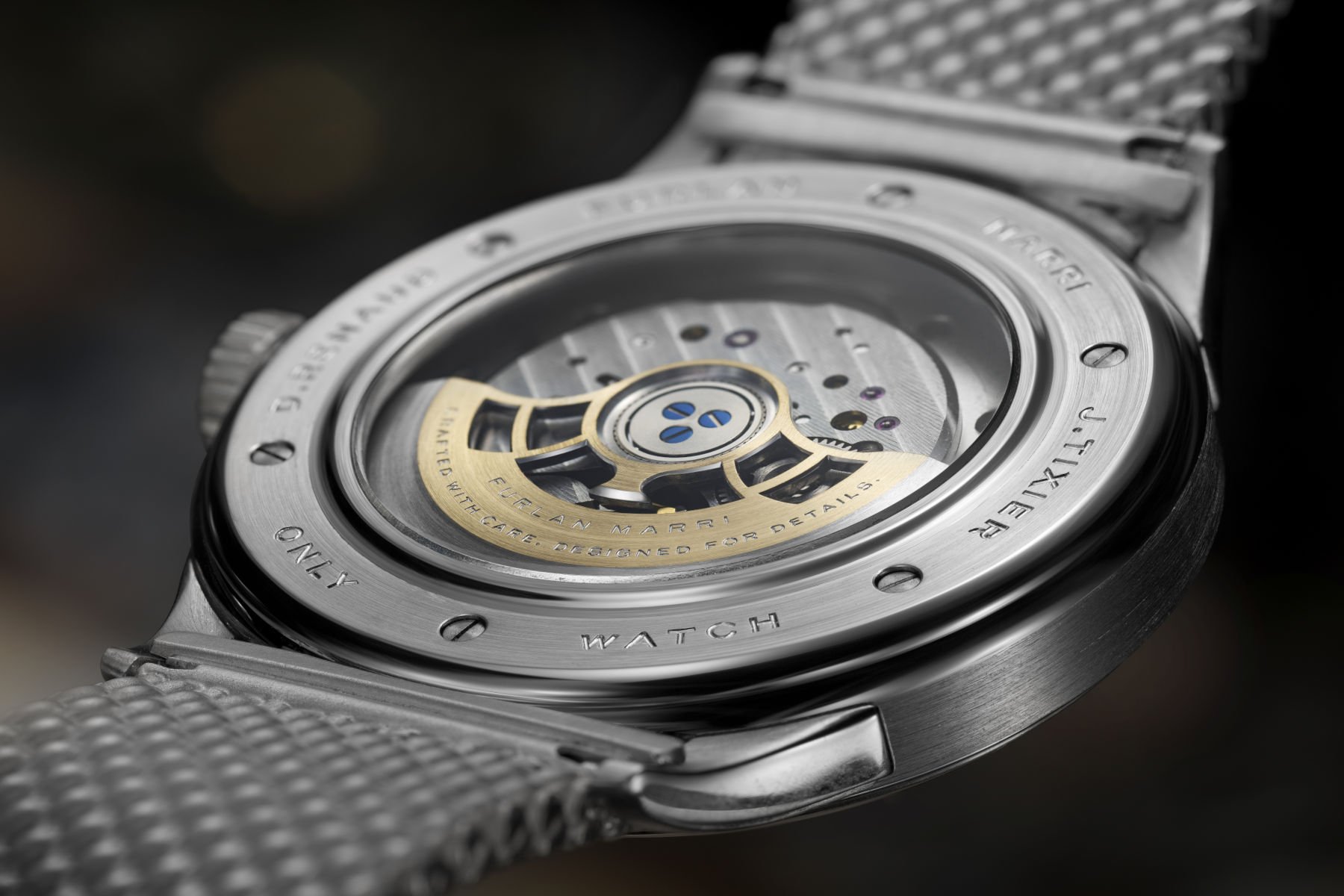 Powered by the popular LJP G100 base
The module for the Secular Perpetual Calendar is powered by the G100 by La Joux-Perret. We have a slight upgrade here, though, with a rotor in 18K yellow gold rather than tungsten. The hand-finishing by Julien Tixier showcases intricate details, such as circular-grained wheels and mirror-polished calendar cams. The complete secular perpetual calendar module, developed and patented by Dominique Renaud, consists of just 25 components. With a thickness of only 1.25mm, the module seamlessly integrates into the watch, contributing to a relative slimness of 11.3mm.
Furlan Marri's Secular Perpetual Calendar is a real feat
This watch is the result of a real journey of perseverance over the last two years. Co-founders Andrea Furlan and Hamad Al Marri chose to collaborate with master watchmaker Dominique Renaud and prototype watchmaker Julien Tixier to bring this extraordinary timepiece to life. Their combined expertise and dedication resulted in a truly exceptional wristwatch that should attract much interest when it goes up for sale.
Speaking of that, Furlan Marri is offering this Secular Perpetual Calendar as a unique piece, especially for Only Watch 2023. The brand invites watch enthusiasts and collectors to come along on this new adventure into higher-end horology. It's a celebration of Furlan Marri's commitment to innovation and the pursuit of excellence in fine watchmaking. The real question, however, remains: will Furlan Marri look to expand its regular collection using this new development? I, for one, hope to see it rolled out to the wider collection in some form or another. It's just too special for a one-off production.
For more information, please visit the official Only Watch website.