Gerard's Top-5 Budget-Friendly Mechanical Watches — Hamilton, Seiko, Citizen, Undone, And…Omega?
Looking for a mechanical watch while on a shoe-string?
Mechanical watches are expensive. At least, that's the general impression. But still, there's a lot to choose from, even if your budget doesn't exceed three figures. Let me propose five watches that won't break the bank but do provide real mechanical watch pleasure.
You won't find any batteries on this list. Mechanics for the win. Each of these watches features either a hand-wound or automatic movement. This list features a new-school interpretation of the old-school. There are heritage-inspired pieces, pieces of genuine heritage, and a bit of sportiness thrown in for good measure. And, hey, let's face it: who doesn't love a bargain?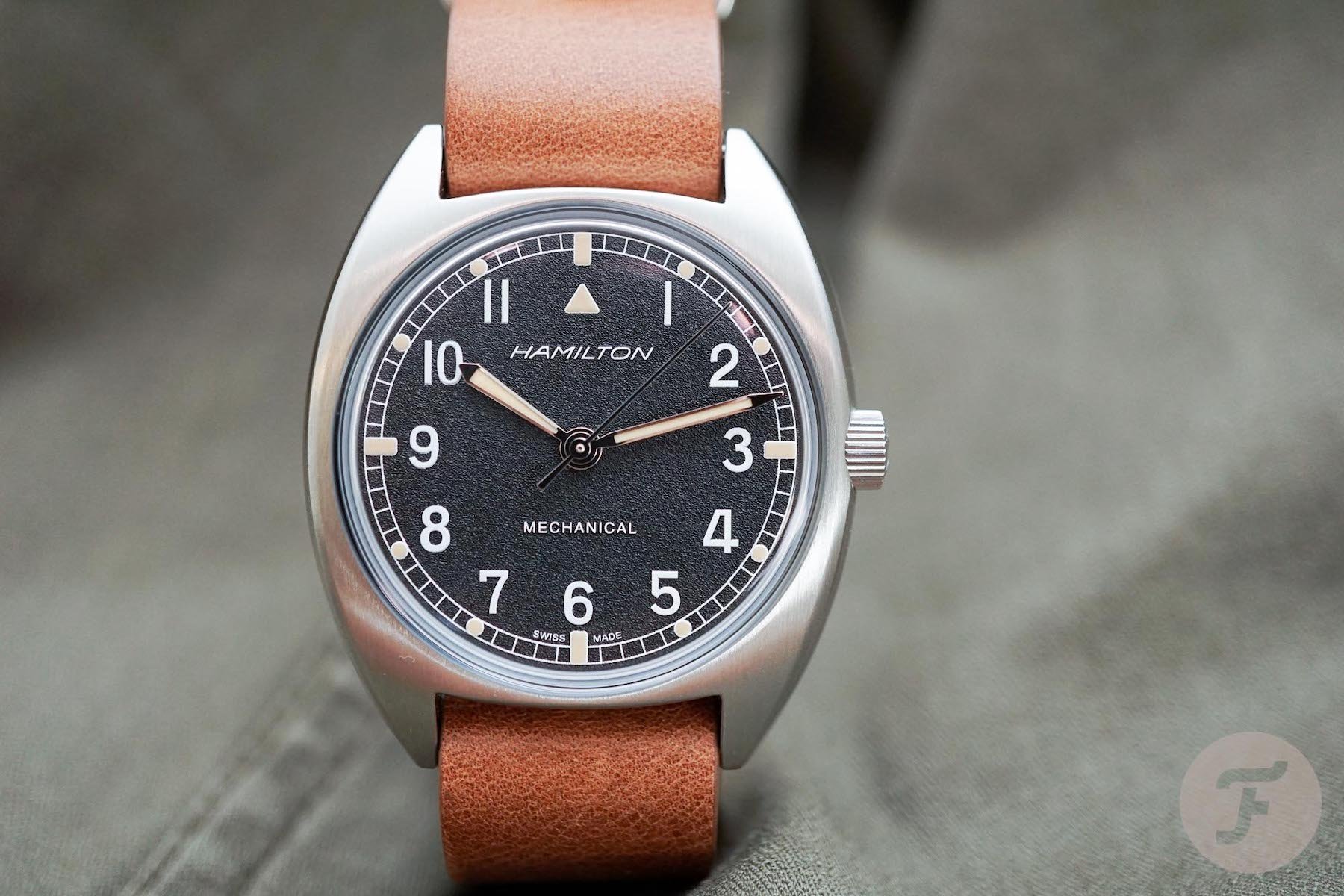 Hamilton Khaki Pilot Pioneer Mechanical
Established in 1892, Hamilton has its roots in the USA. The original Hamilton factory was in Lancaster, Pennsylvania. Since 1974, Hamilton has been a part of the Swatch Group. In 2003, the brand moved its HQ and production to the center of watchmaking, Biel, Switzerland. So that's why Hamilton watches now carry the Swiss-Made label.
… perfect on a NATO bracelet
Hamilton produces many interestingly priced hand-wound and automatic watches, and I chose the Khaki Pilot Pioneer (CHF 845). It's an honest hand-wound watch with a lot of vintage feeling. I really like it, and so does my colleague Balazs who wrote this fine article about it. With its 36 mm, it might be slightly smaller than you would expect, but worn on a NATO strap, the size perfectly suits this type of watch.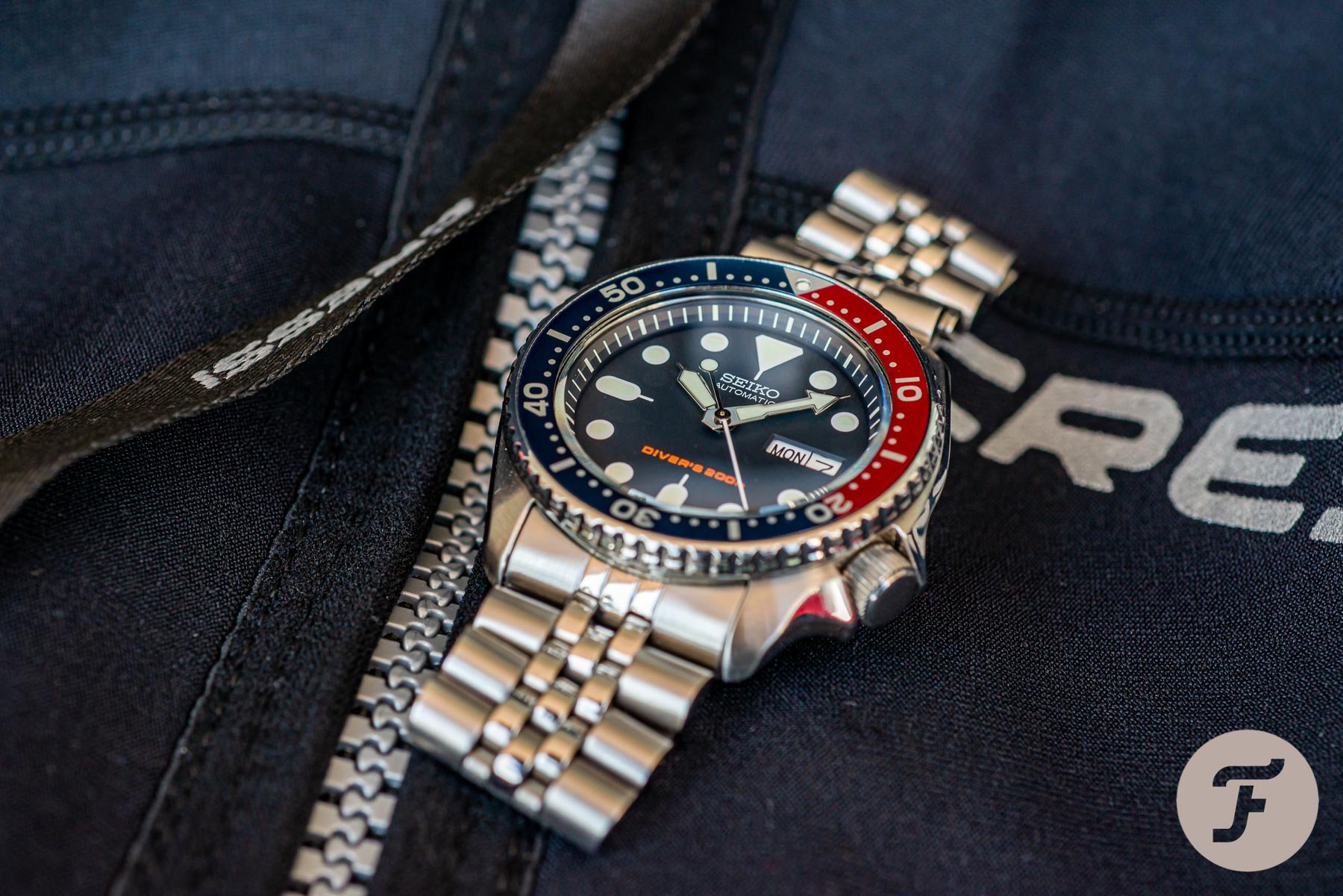 Seiko SKX Diver's 200m
We've written about this "iconic" watch a lot, and that's totally understandable given its popularity. For a long time, this had to be considered a watch that offered the most for your money. With a size of 42.5mm, it fits many wrists perfectly, and its appearance is also that of a much more expensive watch. Not to be forgotten are its specifications: 200 meters waterproof and a dial professing this to be a real "Diver's" watch.
… a rickety bracelet
Unfortunately, Seiko discontinued the SKX007 (black bezel and dial) and SKX009 (red/blue bezel, dark blue dial) in 2019. In their place, modern models with better movements were released. The last known list price of the SKX was around $350; the last known "street price", however, ran as low as $200. If you would find an LNIB (Like New In Box) piece now, expect to pay around $350, which I think still is a bargain for this watch. And don't be put-off by the original Seiko "Jubilee"-style bracelet belonging to the SKX. Sure, it's a bit rackety but suits the watch perfectly.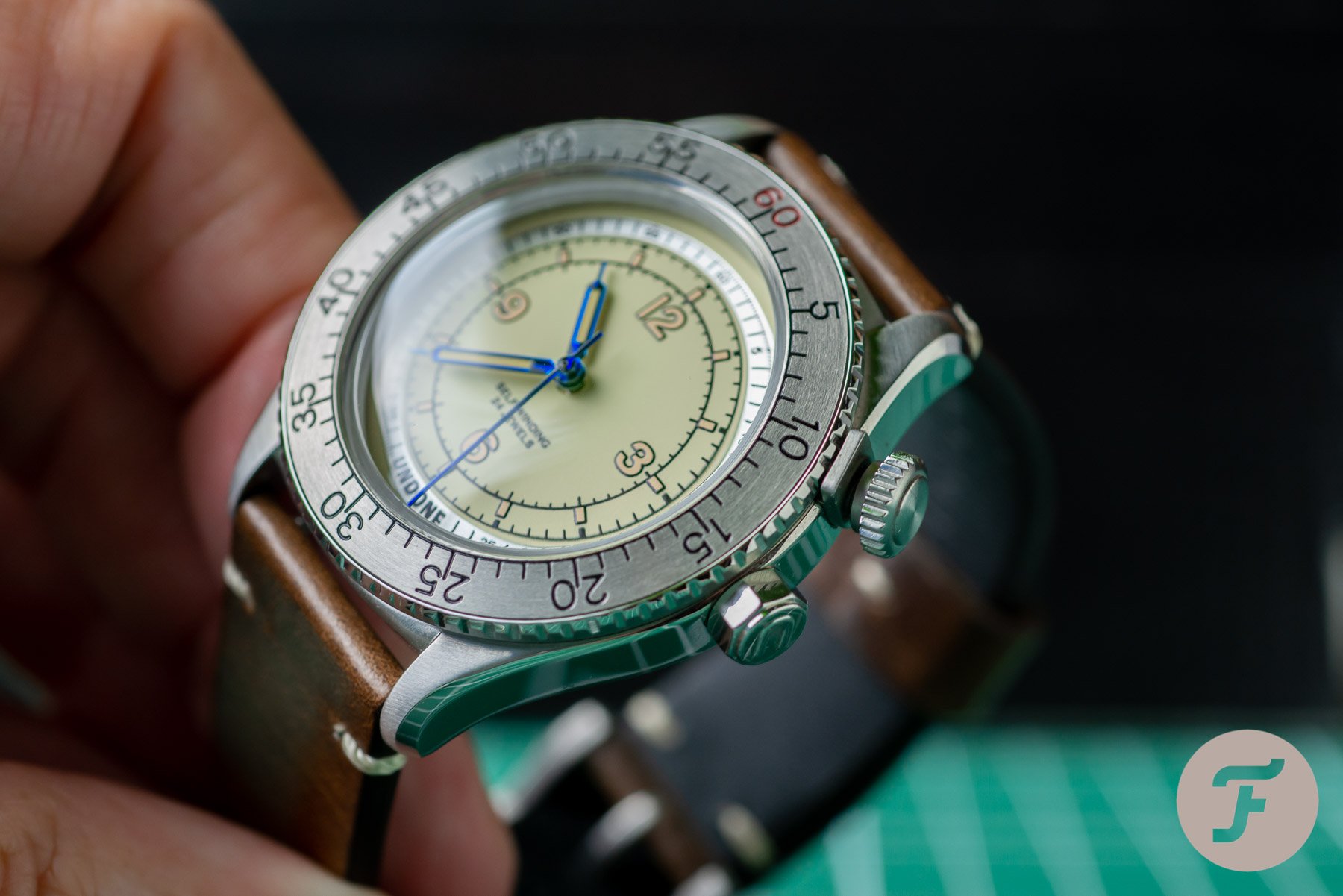 Undone Aero Scientific
The Undone Aero Scientific is an homage to P.V.H. Weems, who invented the rotating bezel. Original Weems watches from the 1930s fetch astronomical prices on auctions; this hommage can be yours for less than $400. The Aero Scientific sports a modern and reliable SII (Seiko Industries Inc) NH35a automatic movement.
… super-domed Lexan crystal
One thing I love about the Aero Scientific specifically is the super domed Lexan crystal. A plastic crystal has a totally different refractive index than mineral or sapphire; it gives the watch a tangible vintage look-and-feel. Additionally, it provides an attractive view of the dial from different angles. It will, however, scratch. That is not for everyone, but I personally adore the way the watch ages with your wrist. If this model has piqued your interest, be sure to read our hands-on review.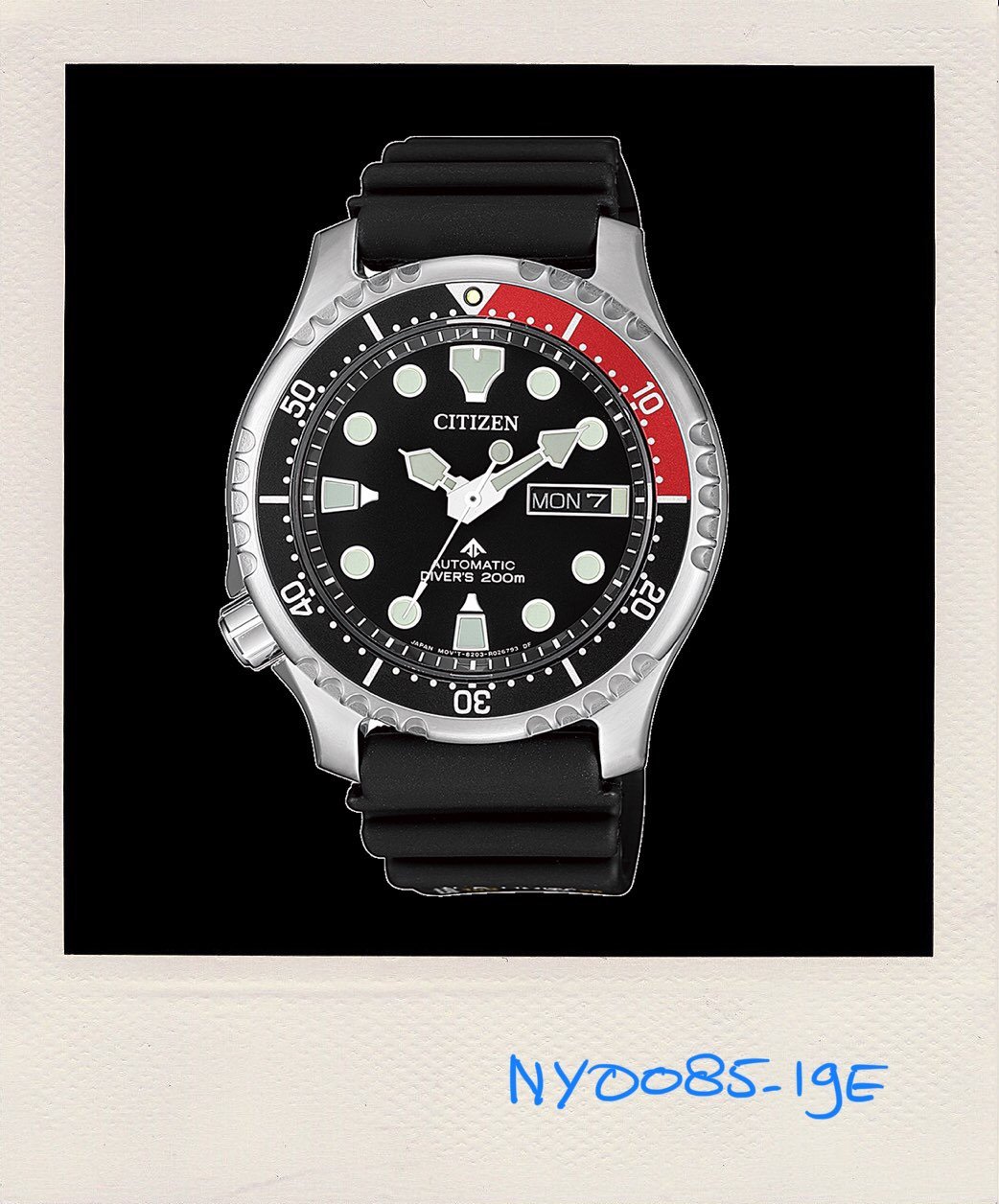 Citizen Promaster Automatic Diver's 200m
The Citizen Promaster Automatic Diver's 200m is a 42mm diver's watch with a depth rating of 200m. Besides indicating the time and sporting a unidirectional diver's bezel, it offers a day and date function. This Citizen is — or was — a regularly cited rival to the Seiko SKX. It would seem that time has not borne a truce. Still, these similar models divide the community and opinion. Only very few official Citizen websites still show it (here's the Spanish Citizen website, for example), so I'm afraid this model will soon drop out of production too.
… ISO 6425 certified
An interesting detail is that Citizen promises that the Promaster Diver's 200m is ISO 6425 certified. Among many other requirements, this means that every single watch case of this model has been tested to 25 bar — 25% over-pressure for two hours. That's the equivalent of 250-meter water depth. Some color variations are available, but you probably won't buy this one for its cutting-edge design. You'll want it because it's sturdy and cheap at around $300.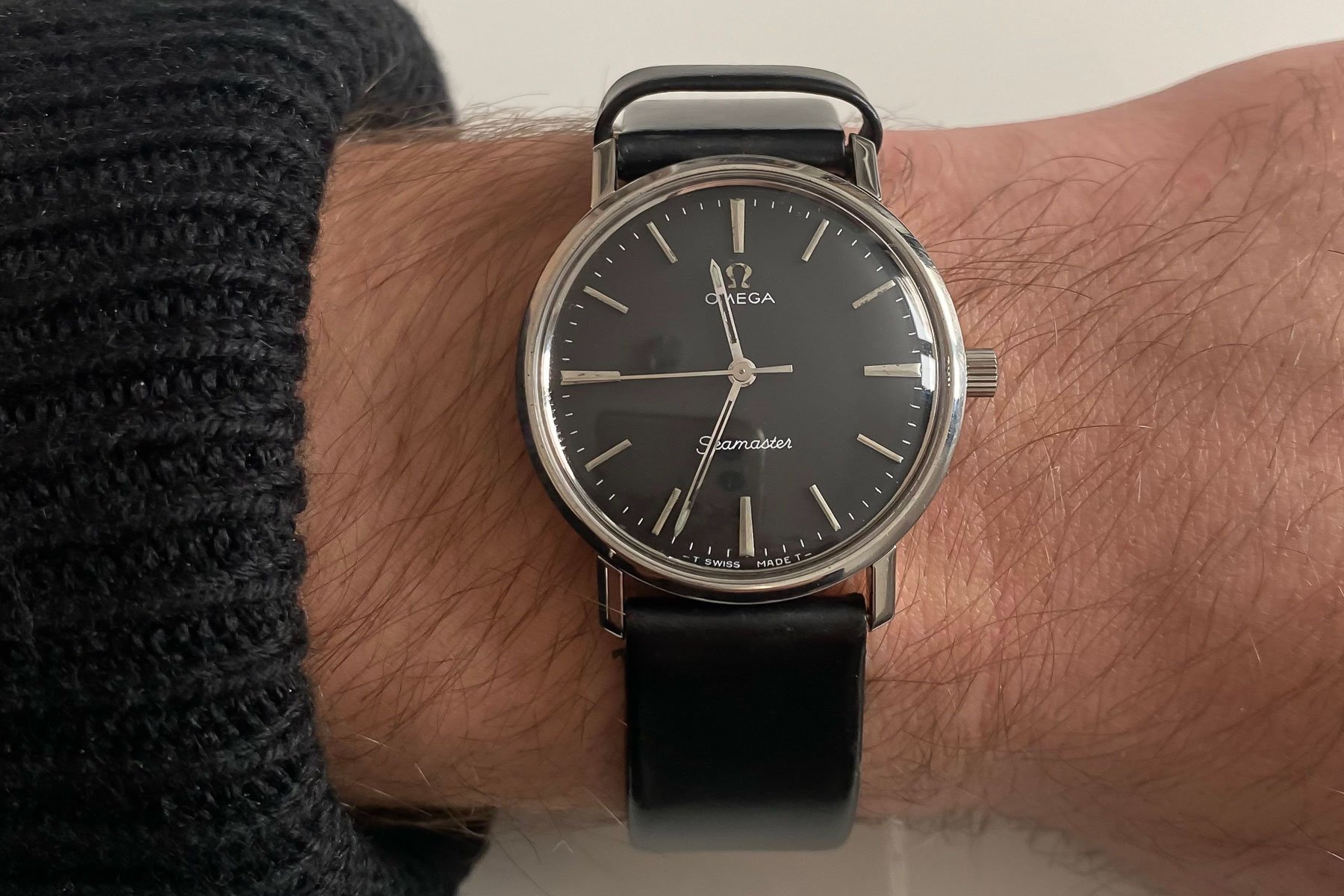 Vintage Omega Seamaster
This one can be a bit tricky, or at least requires some knowledge to lay your hands on it. Vintage Omega Seamasters — let's say 40 to 60 years old — can be very pleasing budget options. They're not too expensive (yet), but they do deliver the "real watch" experience. So why tricky? Well, anything mechanical from this age has unavoidably been exposed to wear and tear. That doesn't have to be a problem if the watch has been taken care of. And that's where the tricky part is; who knows what exactly happened to a watch during the last 50 or so years?
… most of these Seamasters still can be serviced
The good thing is that, especially for these vintage Omega Seamasters, some spare parts are still available to repair the watch, in case it is necessary. Either Omega itself or a generic Omega-certified watchmaking atelier should be able to help you out when it comes to sourcing components. Most of these watches can be repaired, overhauled, or serviced.
If you're attracted by one of these vintage Omega Seamasters, be sure to know where to buy from a trusted source. I took the watch in the picture above from a random Chrono24 offering (€750) as an example. But many different styles of these watches are available, as you can see here.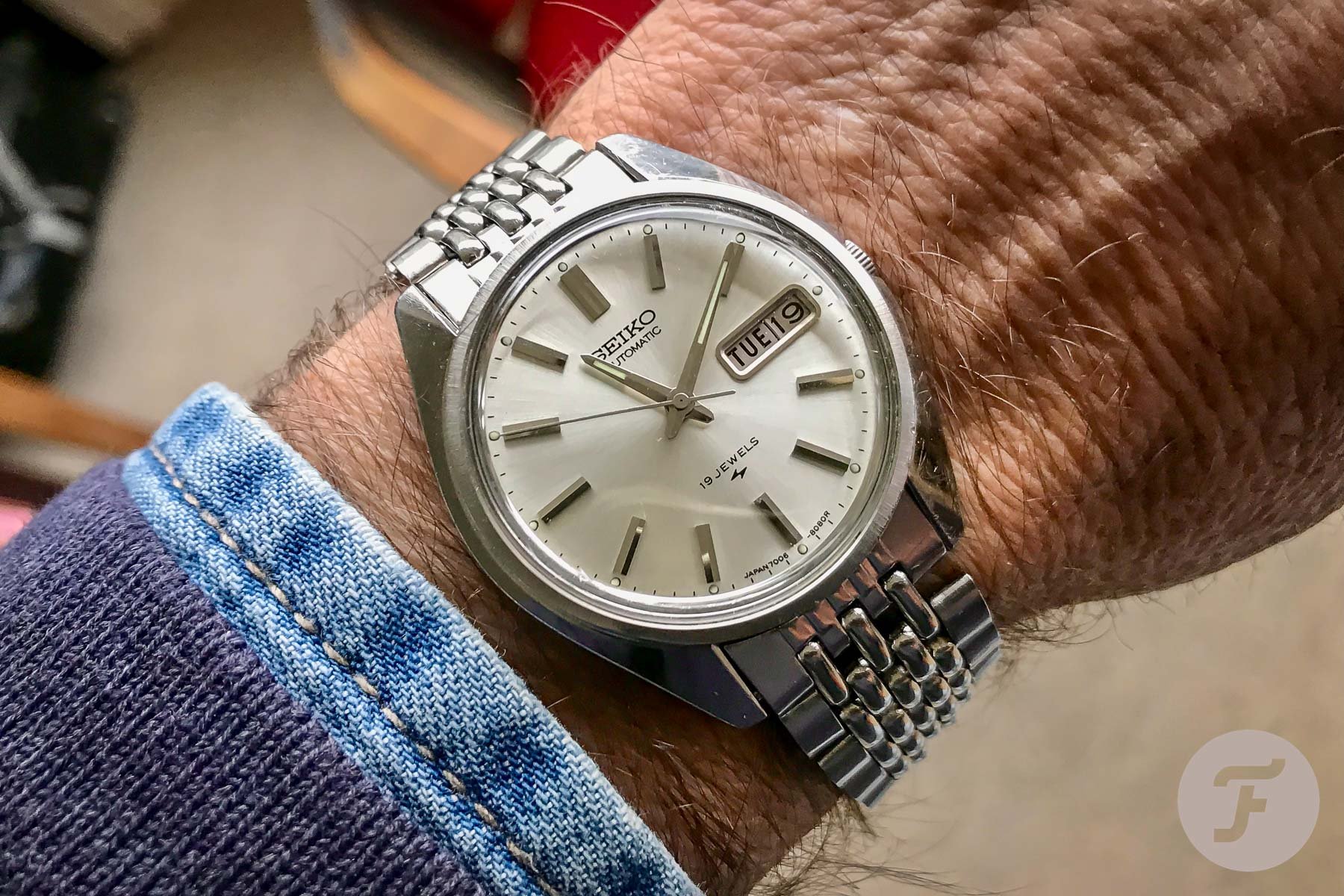 In summary
There are many more attractive and interesting sub-four-figure mechanical watches to find. I hope this Top-5 list gets your search off to a good start! When it comes to vintage watches, there's a lot to discover. Models like the Seiko 7006-8040 are common and beloved, for example. The key with vintage is to always be sure to do your homework. Vintage watches aren't as sturdy as their modern counterparts and probably can't withstand today's modern way of life. Think of anti-magnetism, accuracy, impact-resistance, water-resistance, etc. Plus, some watches in the early days weren't just as good as others. Crucially, some spare parts might have run out so have a think about that before you pull the trigger.
… on a shoe-string
Anyway, I hope this list made clear that collecting mechanical watches doesn't have to be an expensive hobby for the rich and extremely wealthy only. It can be enjoyed on a shoe-string as well. Let us know your favorite budget acquisitions in the comments below!