Introducing To You The Habring² Chrono-Felix
With an annual production of just 200 watches, the Austrian based Habring² is a small but very respected player in the watch industry. Owners Maria and Richard take a lot of pride in what they do, and this Habring² Chrono-Felix is showcasing just that.
Let's have a first look at the new mono-pusher chronograph with calibre A11C-H1 movement.
Habring² Chrono-Felix
After spending three years on developing their calibre A11 movement, Habring² ensured that they are completely independent of any of the industrial movement manufacturers on the market. This new calibre A11C-H1 is their latest addition to the A11 family and has been fitted in the Chrono-Felix chronograph watch.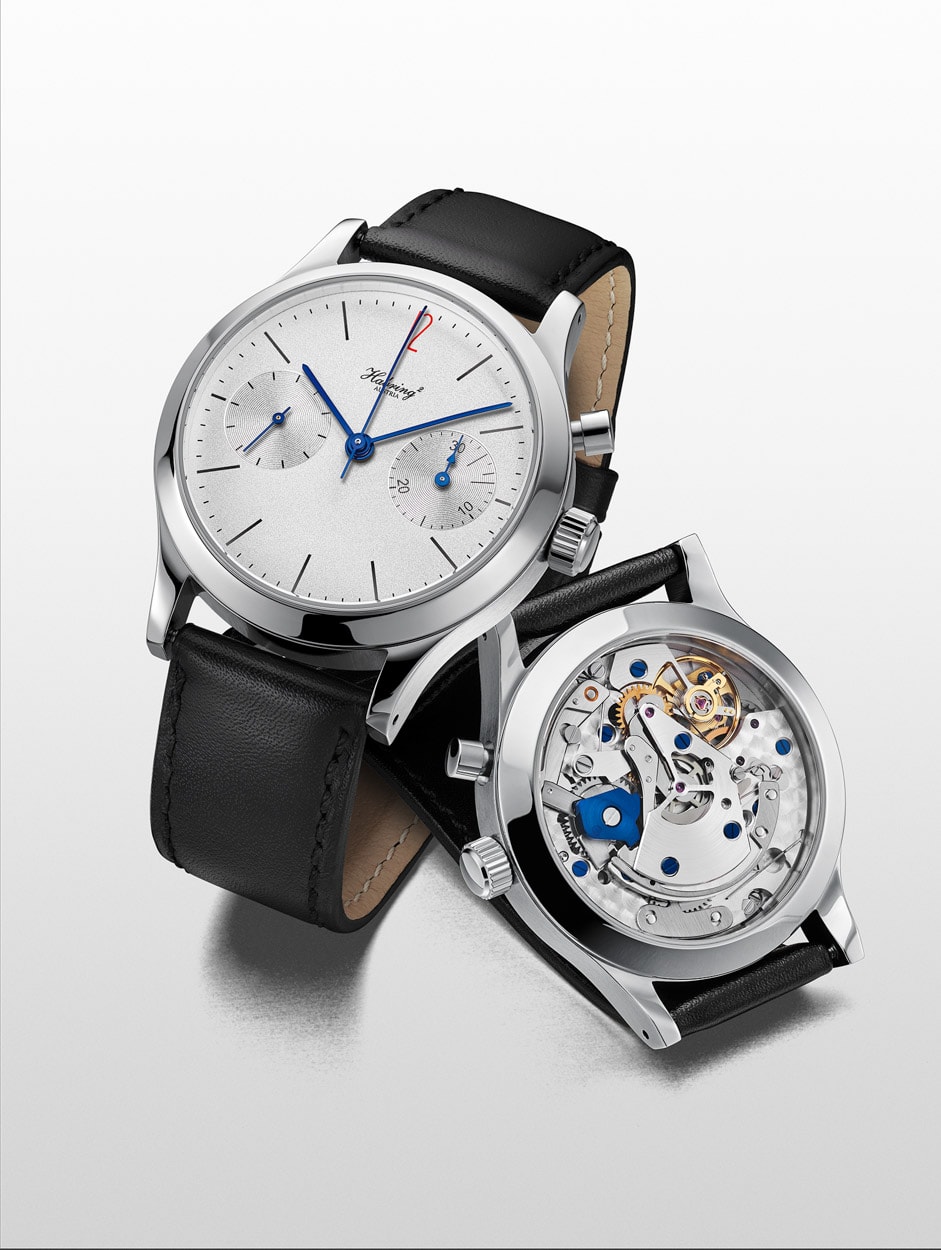 Silvery-White Dial
In their official press release, the Austrian based company jumps directly into the deep with a technical explanation of the movement and its function. I love this, but also think they do themselves a bit short by not taking a moment to admire the beautifully designed 38.5mm Habring² Chrono-Felix chronograph watch. The silver-white granular metal dial is just awesome in my opinion, and I love the red '12' and the combination with the blued hands. The blued hands are actually on request, normally the watch comes with black anodized hands. The "12" can also be printed in black if you want. The sleek hands look stunning and keep the dial very visible and readable. Just below the Arabic '12', you will find the small printed Habring² and 'Austria' wording. This watch doesn't need to yell at you, it is very much an understatement piece. It is also applicable for the size of just 38.5mm.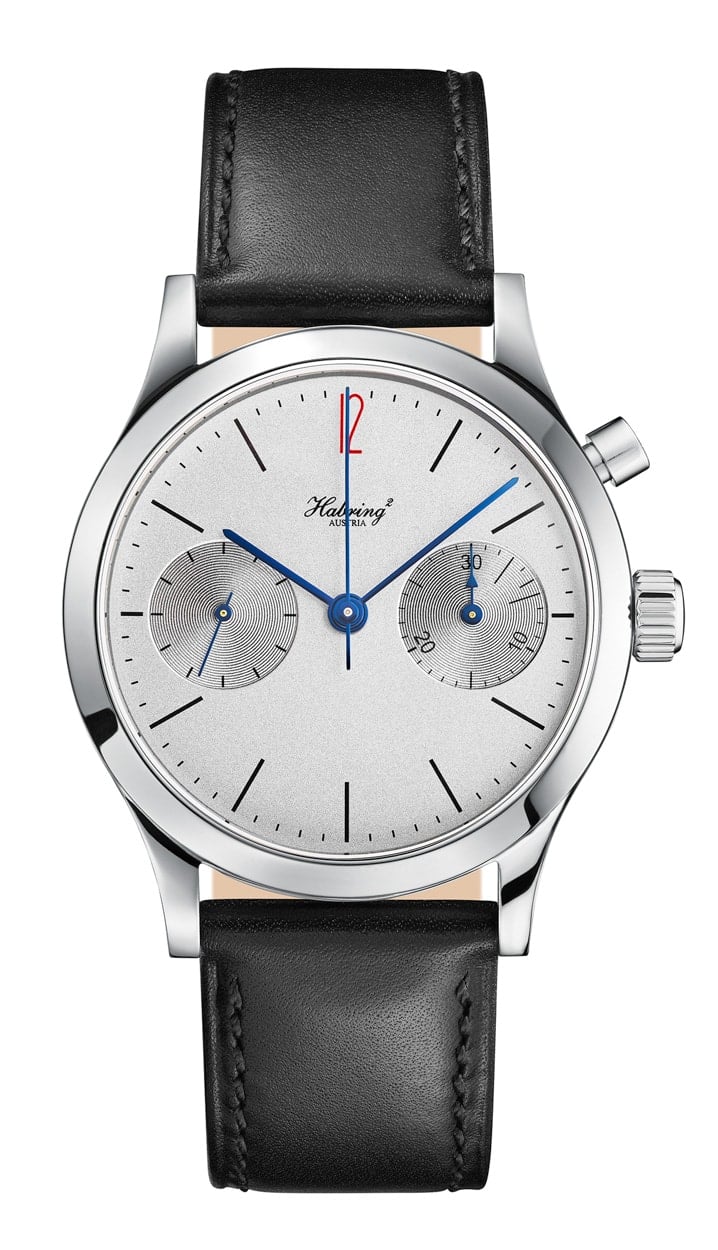 With a thickness of 10.5mm, the Habring² Chrono-Felix is a very modest sized watch. It will fit most wrists for sure and even will look good if you have big wrists. Somehow I find myself going back to somewhat smaller watches these days, and prefer these approx. 39mm watches. The case is well designed and has a combination of matt and polished finishing. Above the winding crown, you will find the pusher to start, stop and reset the chronograph mechanism. The running seconds can be found on the left subdial whereas the right subdial is for recording the minutes (30-minute scale). Both sides of the watch have a sapphire crystal fitted. The one on the backside brings us to the hand-wound movement.
A11C-H1 Movement
As written above, the new A11C-H1 movement is based on the A11 movement. It has just one pusher to start, stop and reset the cam lever mechanism. All levers are laser-cut but decorated by hand. The calibre A11C-H1 movement is 30mm in diameter and 6.5mm in height, enabling the Habring² Chrono-Felix to stay so thin. Please find the full movement specifications below: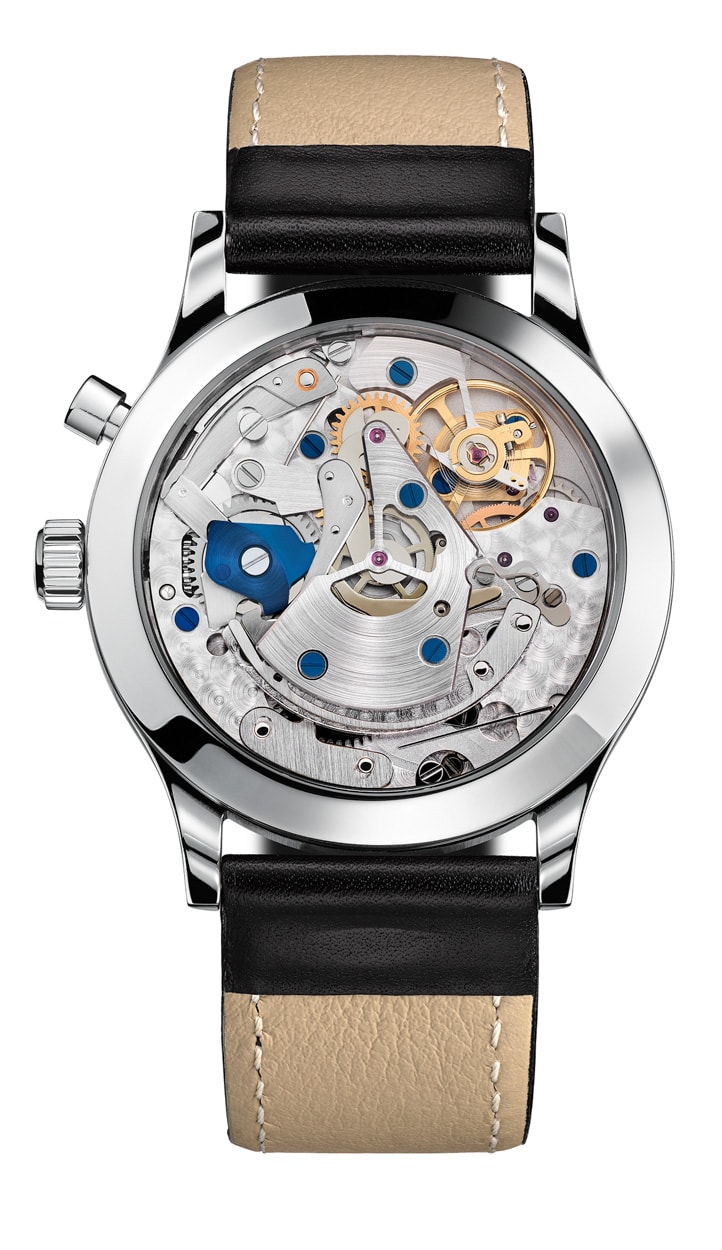 Diameter 30 mm; height 6.5 mm
Hour hand, minute hand, small seconds hand at 9 o'clock
Mono-pusher chronograph with a 30-minute counter at 3 o'clock
28,800 half-oscillations per hour (4Hz)
Hand-wound with 48 hours of power reserve
Fine tangential screw adjustment
Amagnetic escapement with Carl Haas balance hairspring in chronometer quality
KIF shockproof pursuant to DIN and NIHS
25 rubies
Elaborately hand-finished with polished edges, decorative engraving, perlage, etc.
76 service-relevant single components (180 parts in total)
Pricing and Availability
The Habring² Chrono-Felix is available at the Habring² production site located in Völkermarkt (Austria), but also at selected retailers that carry Habring² watches. The retail price of the new Habring² Chrono-Felix is €6250. For this, you will receive a manufacture watch with a mono-pusher chronograph movement, and you can be sure that this remains to be a very exclusive watch due to a low production number. Last year, I wrote a hands-on review of the Habring² Doppel-Felix Rattrapante and one on the three-hands Felix back in 2015.
More information via the official Habring² website.