Hands-On: A Fortnight With The Bremont Supermarine S302 GMT Dive Watch
The best-looking dive-GMT on the market today
It has been over half a year since I joined the team here at Fratello. And as I slowly but surely close the gap to my 100th published article (I believe this is number 90), I decided that it was time to treat myself. Not to a new watch. Not yet! But rather, to review a watch that, though no longer new, has always caught my eye. I'm talking, of course, about the Bremont Supermarine S302. This watch combines my favorite watch style (diver) with what I consider one of the most useful complications, the GMT. Though there are many excellent dive watches and brilliant GMTs out there, there are nowhere near as many models that combine both functionalities in an ideal manner. After wearing the S302 for two weeks, I would even go so far as to say that this is the best one out there.
Bremont Watch Company celebrates its 20th birthday this year. But looking back, it feels like the crescendo that the brand is reaching only began sometime in the last four or five years. Though the journey has been long, it's great to see the brand really finding its place in the world of watches. Growing, maturing, innovating, and never failing to impress with its ambition and spirit of innovation. Not every brand out there works so hard to develop new concepts and designs. Creativity seems scarce at times, with many brands iterating on the same winning formula, leading to a general feeling of conceptual fatigue. That said, Bremont Watch Co. has managed to not just improve, but also to keep things refreshing, with new, original designs that keep us watch lovers on our toes.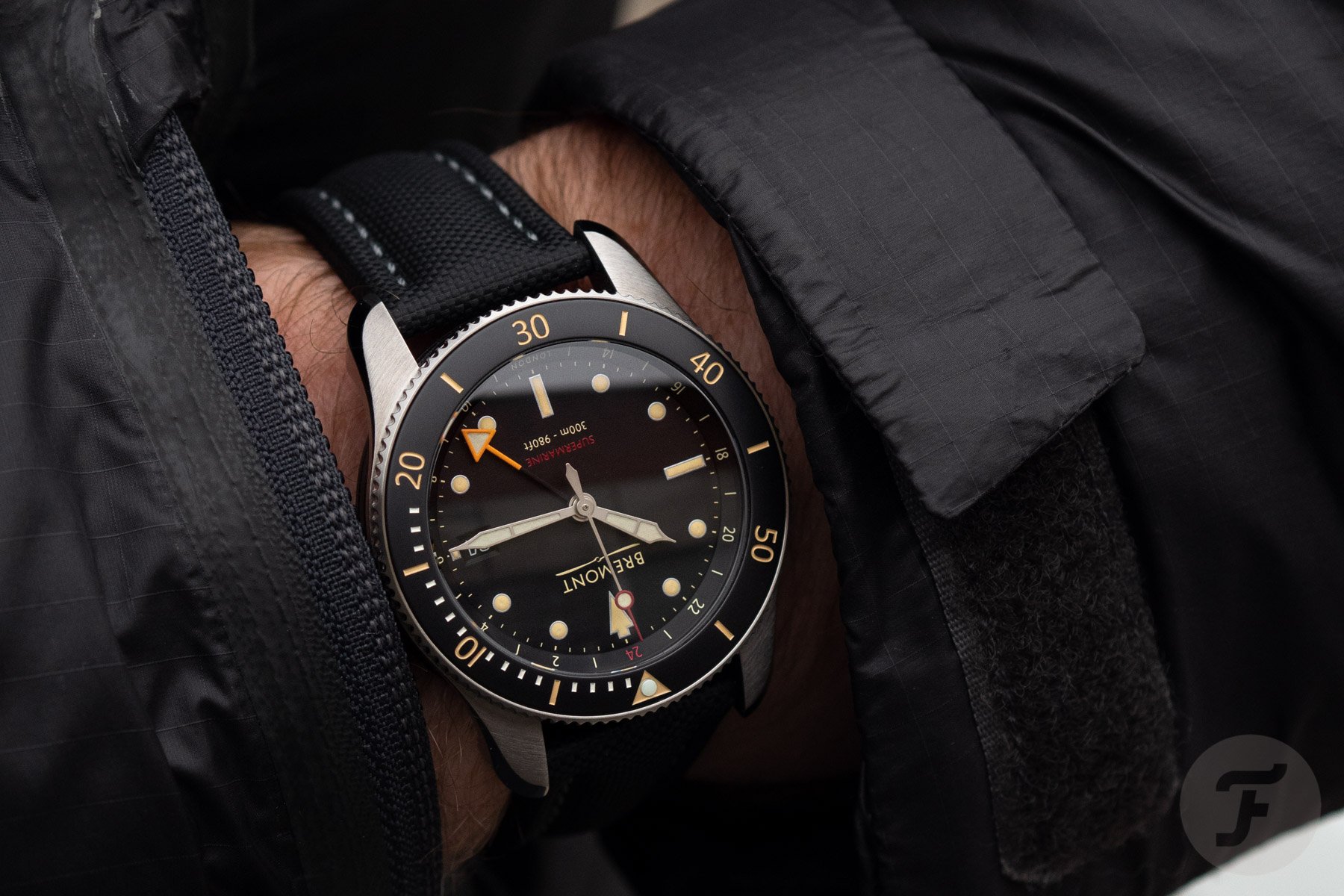 Redefining the norm
Refined, yet ready for adventure — the Bremont S302 ticks a lot of boxes. Yet the key factor that drew me to the watch was the fact that it's a proper dive-GMT watch. What I mean by this is that unlike other GMT watches that are also water-resistant to 200m, the S302 doesn't sacrifice its dive bezel in favor of a 12 or 24-hour bezel. Instead, the 24-hour indication is done on the rehaut surrounding the dial. Rob made a list of best GMT dive watches back in 2020, where you'll find a couple of my previous favorites, including the Aquadive 100 GMT Poseidon and the Omega Diver 300m Co-Axial Chronometer GMT Chronograph (212.30.44.52.01.001). However, unlike those 43mm and 44mm monsters, the Bremont's 40mm case (49mm lug-to-lug) proves that good things do come in small packages.
Most of you will agree when I say that there's something perfect about the 40mm size. And whether or not you do agree, it was clear to me the minute I put the Bremont S302 on my wrist. But speaking of  "putting on" and "wrists," let's get my only qualm out of the way before diving into everything I loved about the watch. It's only a small one, I promise. Though not pictured in this article, the S302 comes with a choice of three different straps — a chunky gray-and-black canvas NATO, a rubber strap, and a light tan leather strap. I can't speak for the NATO or the rubber strap, but I was not a big fan of the leather. I don't have much patience when it comes to breaking in a strap, so I quickly replaced it with a sailcloth strap from Artem. What would my recommendation be? As always: go with the bracelet.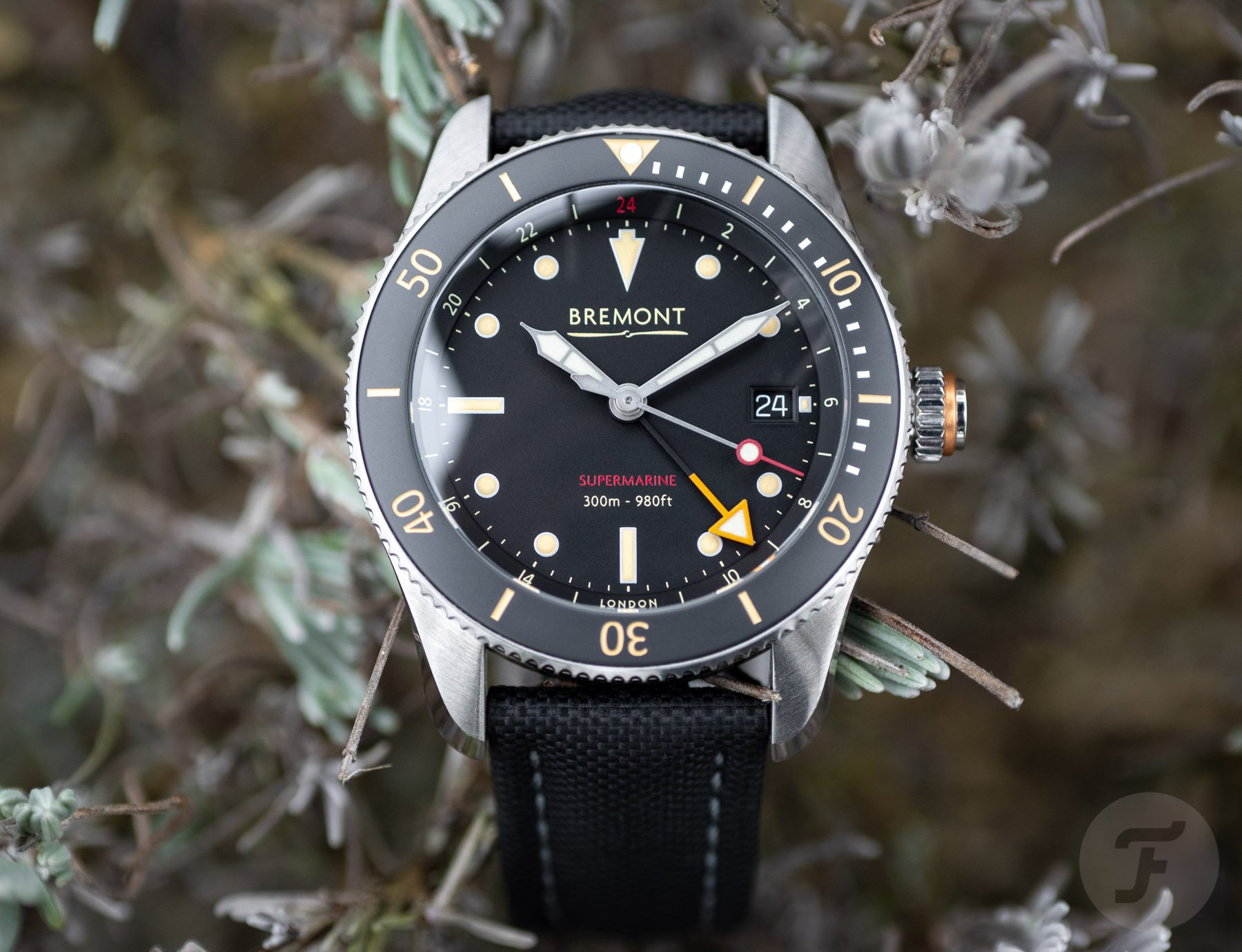 The Bremont S302
We're not here to talk straps, though. In the end, they are consumable products. No strap lasts forever, especially when worn on a watch that encourages its use to the fullest extent. This is why I always recommend shelling out extra for the bracelet. Even if you don't love it, you can always swap it out, and sourcing it after the fact always proves more expensive. So, onto the watch itself. What exactly do you get for your €3,790? Well, if you follow my advice and go with the bracelet, it's more like €4,480, which still leaves it near the bottom of Bremont's price hierarchy. And what you do get is one of the finest dive-GMT watches money can buy. I'm talking about a watch that is a capable diver first, but which can display an additional timezone. But how exactly does the GMT feature work?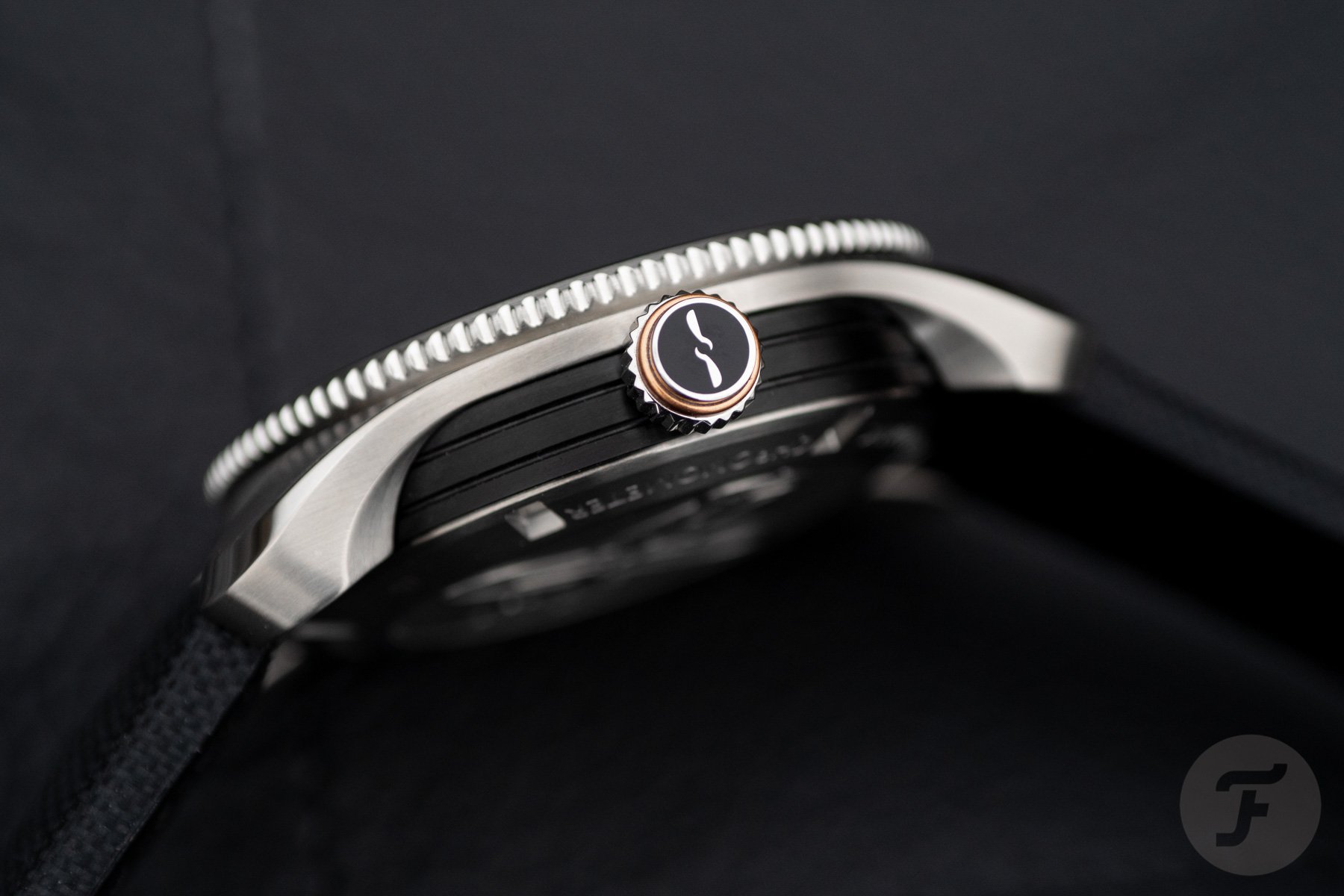 Some of you will be disappointed to hear that the movement doesn't allow for direct adjustment of the hour hand. Instead, when the crown is pulled out to the first position, you can adjust the date in one direction, and the GMT hand (which jumps from hour to hour) in the other. However, if you're like me, you won't mind at all. In fact, I find myself using the "caller" function over the "flyer" far more often — at least during these last three pandemic-riddled years. Other than that, the modified caliber BE-92AE is no slouch. It's chronometer-certified, provides a 38-hour power reserve (perhaps the only weak point), and features a Glucydur balance, an Anachron balance spring, and a Nivaflex 1 mainspring. Housed within the stunning Trip-Tick case with its DLC-coated case barrel, it's safe as can be.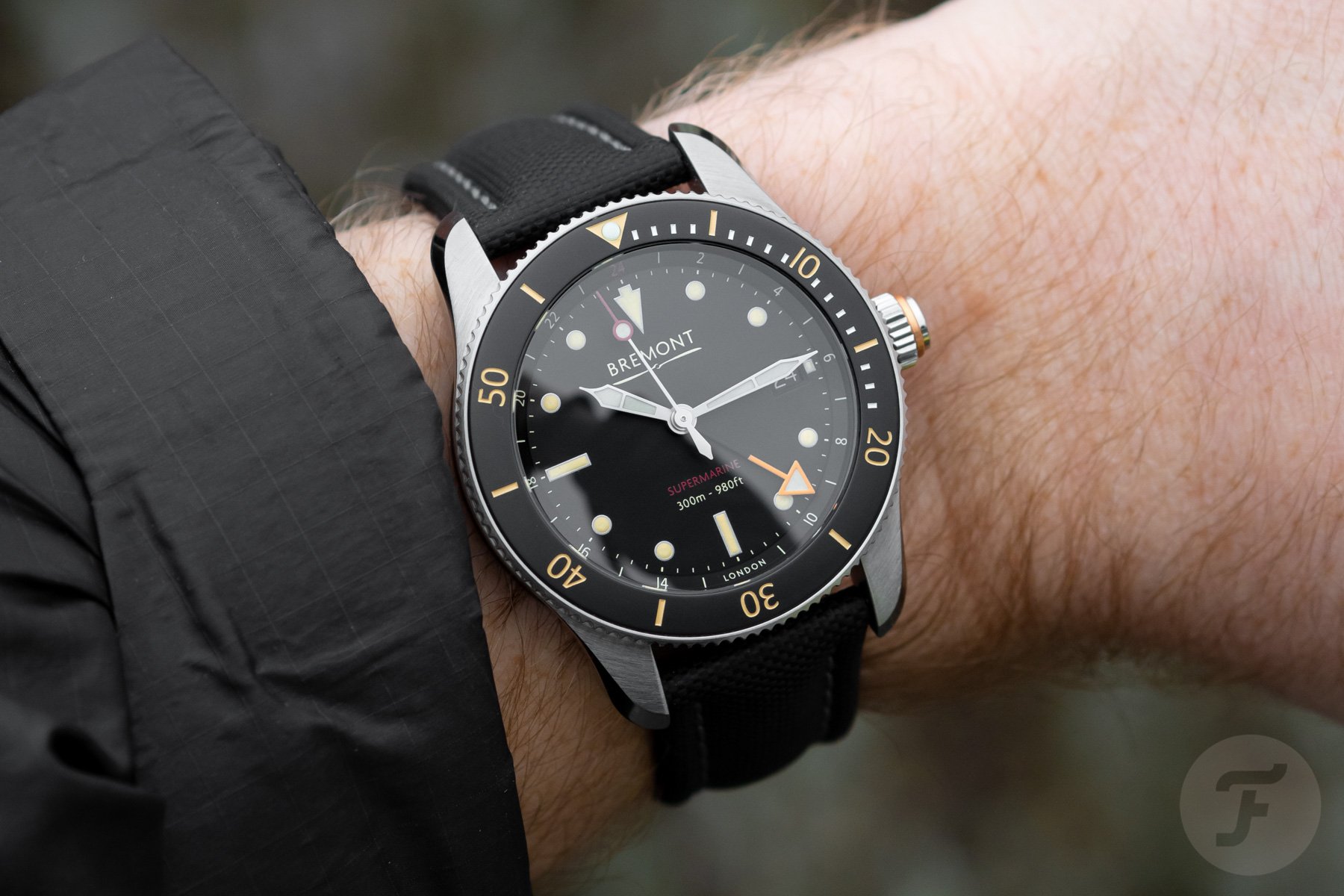 On the wrist
Sorry? What was that? You're asking what exactly a "Trip-Tick" case is? I suppose that is fair enough. Those of you familiar with Bremont and its unique cases, skip ahead a sentence or two. And those of you not, pay attention. For a number of years now, Bremont has been developing a unique style of case for its watches. This three-piece case allows for a more unique styling of the watch's lines. As opposed to the usual two-piece case construction, Bremont's watch cases are made of three parts — the case bezel, the middle (or barrel), and the case back. As you can see, this gives the watch a rather unique look, especially when viewed from the side.
The lugs are beautifully chamfered and brushed, with a shape unique to Bremont. The S302 has an AR-coated, domed sapphire crystal. The matte ceramic bezel is laser engraved and features the same warm beige tones found on the markers and text on the dial. The red on the 24h marker, the Supermarine name, and the second hand's tip complements the warm orange tone of the big arrow-shaped GMT hand. This is also matched by the crown with its anodized orange ring. As you might expect, the bezel action is flawless. The grippy edge allows for easy operation, and each click feels accurate and secure without requiring excessive force to turn. A color-matched date wheel sits stealthily at 3 o'clock. I've mentioned it before, but the 40mm case is simply a dream on the wrist.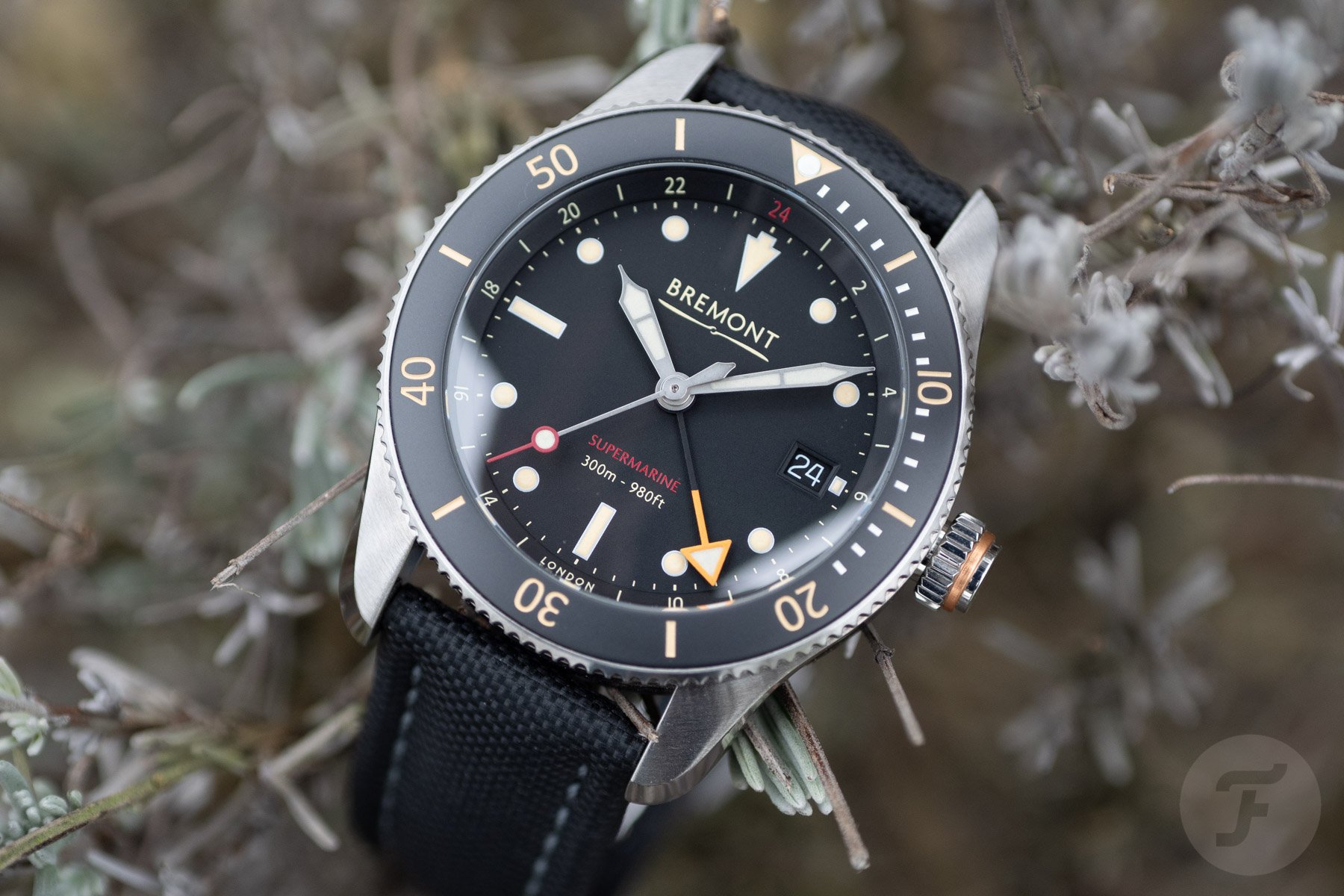 Final thoughts
Was the Bremont S302 everything I had hoped it would be? The short answer is yes, absolutely. And if you allow me a few more words, I'll say this: the S302 is my favorite watch from the brand so far. However, seeing the direction in which Bremont has continued to grow, it may soon lose that spot. Overall, I believe that the S302 is one of the best sub-€5,000 GMT watches out there today. Though many would rather go with an offering from Tudor, I prefer the unique colors of the S302. And ultimately, whether it's a "caller" or "flyer" GMT, what really matters is the functionality and what the watch inspires in the wearer. And to me, the watch inspires a sense of adventure. It looks and feels like the perfect companion for any and all escapades you embark on.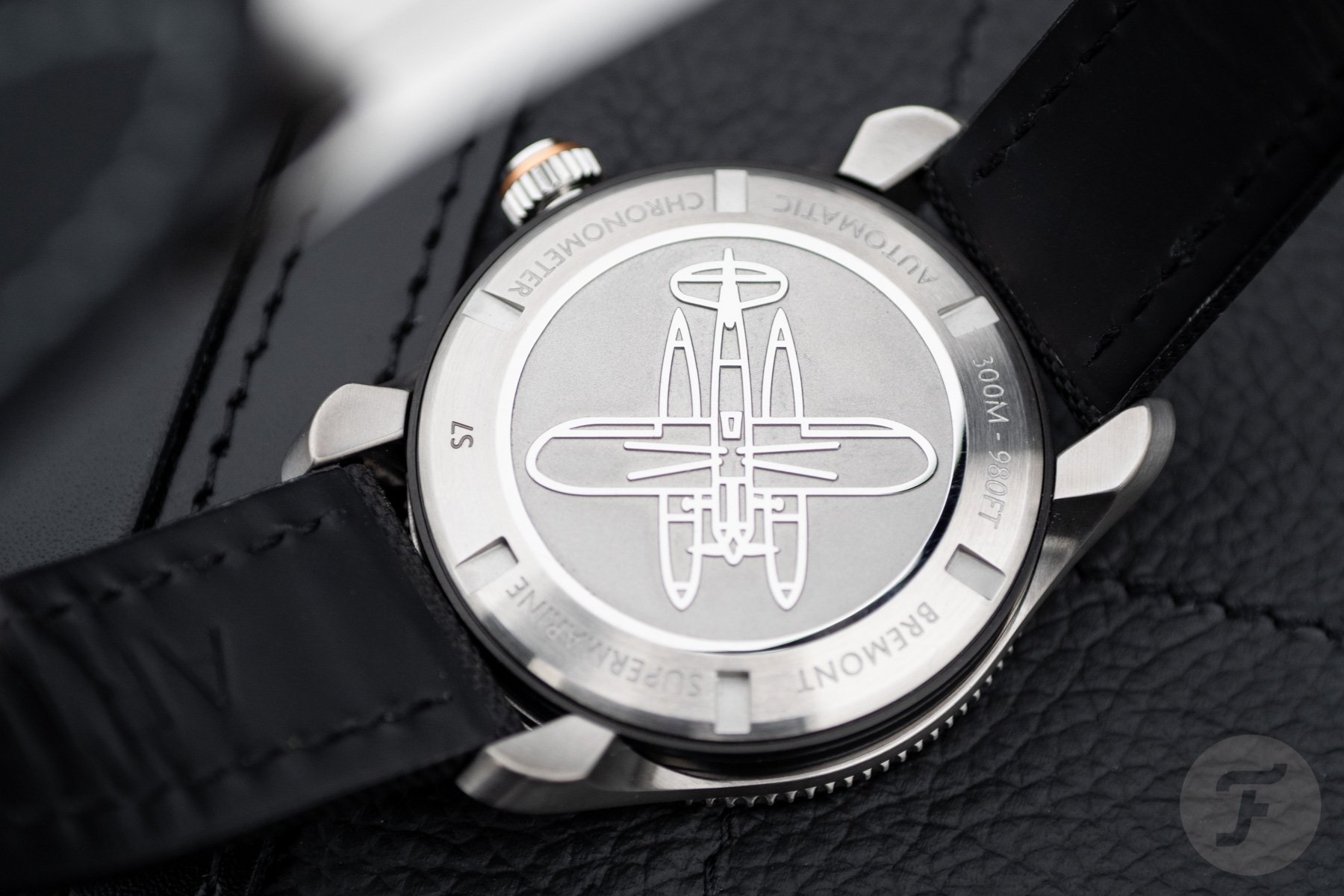 But those are just my thoughts! And as always, with each and every article, we try to open up a conversation with you, the Fratelli. I would love to hear your thoughts on the Bremont S302. Do you like it? Love it? Hate it? Leave your thoughts and opinions in the comments down below. And should you wish to learn more about the S302, check out the Bremont website.