Hands-On: The Dryden Heartlander — Eight Options For A Smaller Everyday Watch
A guest post by Vincent Deschamps
Whenever I think of James Bond — any version of him — I don't think about the watches he wears. Instead, I think about the watch that Ian Fleming was known to have worn, the Rolex Explorer ref. 1016. To me, the 1016 exemplifies versatility in an everyday watch. It was capable, small, and elegant. In my personal quest to find a similar watch, I've come across many models at many price points. But none of them satisfied my yearning for a small sports watch that flies under the radar and, more importantly, comes at a price that I can afford. That was the case until I came across Dryden and its new collection, the Heartlander. The latter comes with different dial layouts, but they all share the same specs. As we will see, they all share small dimensions, good finishing, a solid movement, and, best of all, a reasonable price tag.
You may have never heard of Dryden before. It's a brand founded in 2019 and based in Kansas City, United States. The Heartlander constitutes the brand's third collection. Although the Heartlander is the first collection I've experienced from Dryden, I've got to say I'm impressed. But before we get into the Heartlander, let's address a small elephant in the room. There are plenty of reasonably priced everyday watches one could choose from. Nacho recently wrote about the new Citizen Promaster titanium that is both solid and comfortable. Thomas made an incredible list of classic time-only timepieces, and Jorg compiled one about the best sub-€1,000 watch releases of 2022. So Dryden exists within a tight market that is full of great options. At the end of the day, it comes down to how we feel about the watch. With that said, let's take a closer look at the Heartlander collection.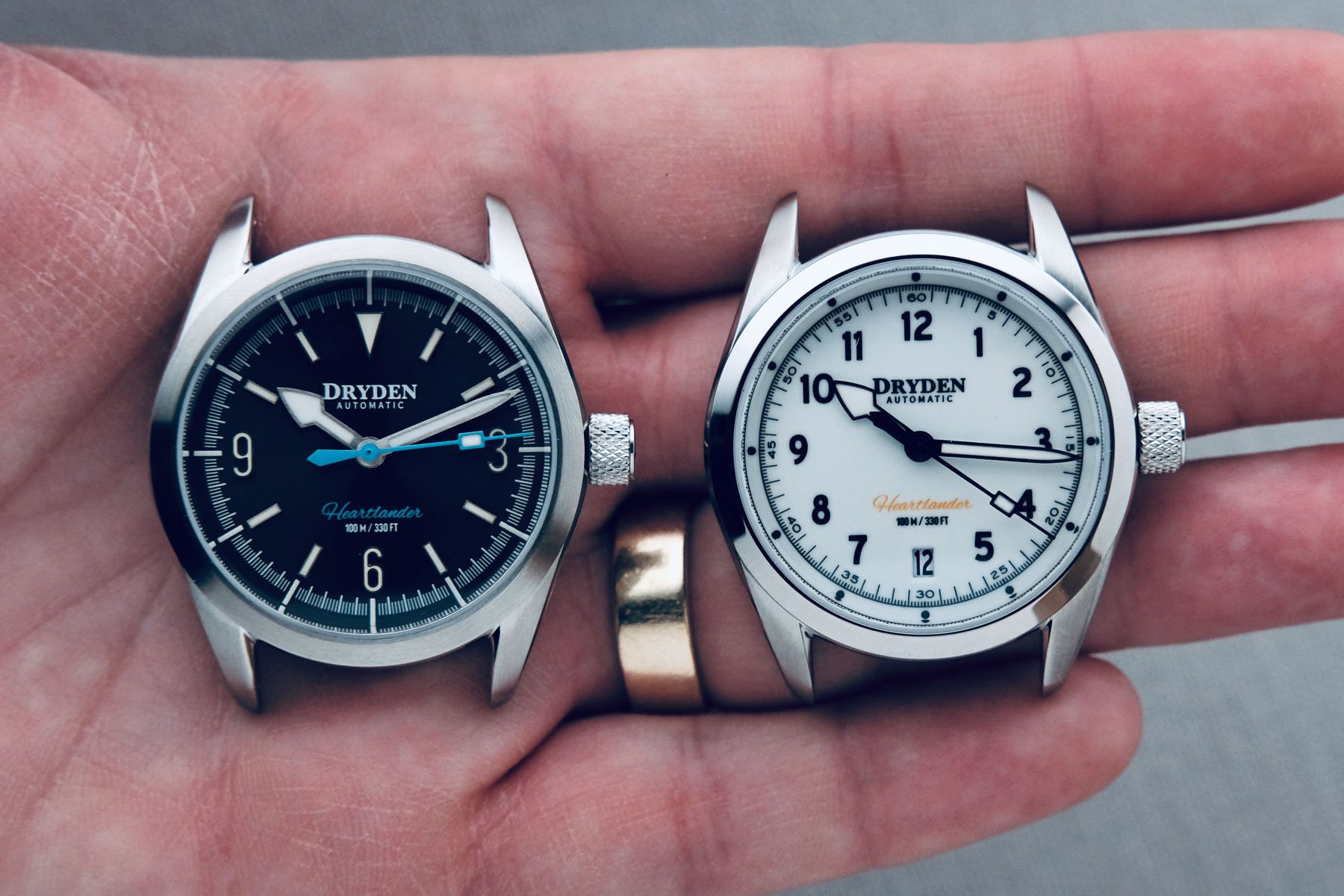 Sometimes it's all about the dimensions
Smaller watches are back in style, my friends! Or, perhaps I should say reasonably-sized watches. We see major Swiss and Japanese brands releasing smaller, well-made timepieces. And we also see this trend picking up speed in the world of independent horology. You may not care for smaller watches, but if you do, you may be interested to first know about the Heartlander's dimensions. Regardless of which variant you go for, you'll get a case diameter of 38mm, a lug-to-lug distance of 46mm, a thickness of 11.2mm, and a lug spacing of 20mm.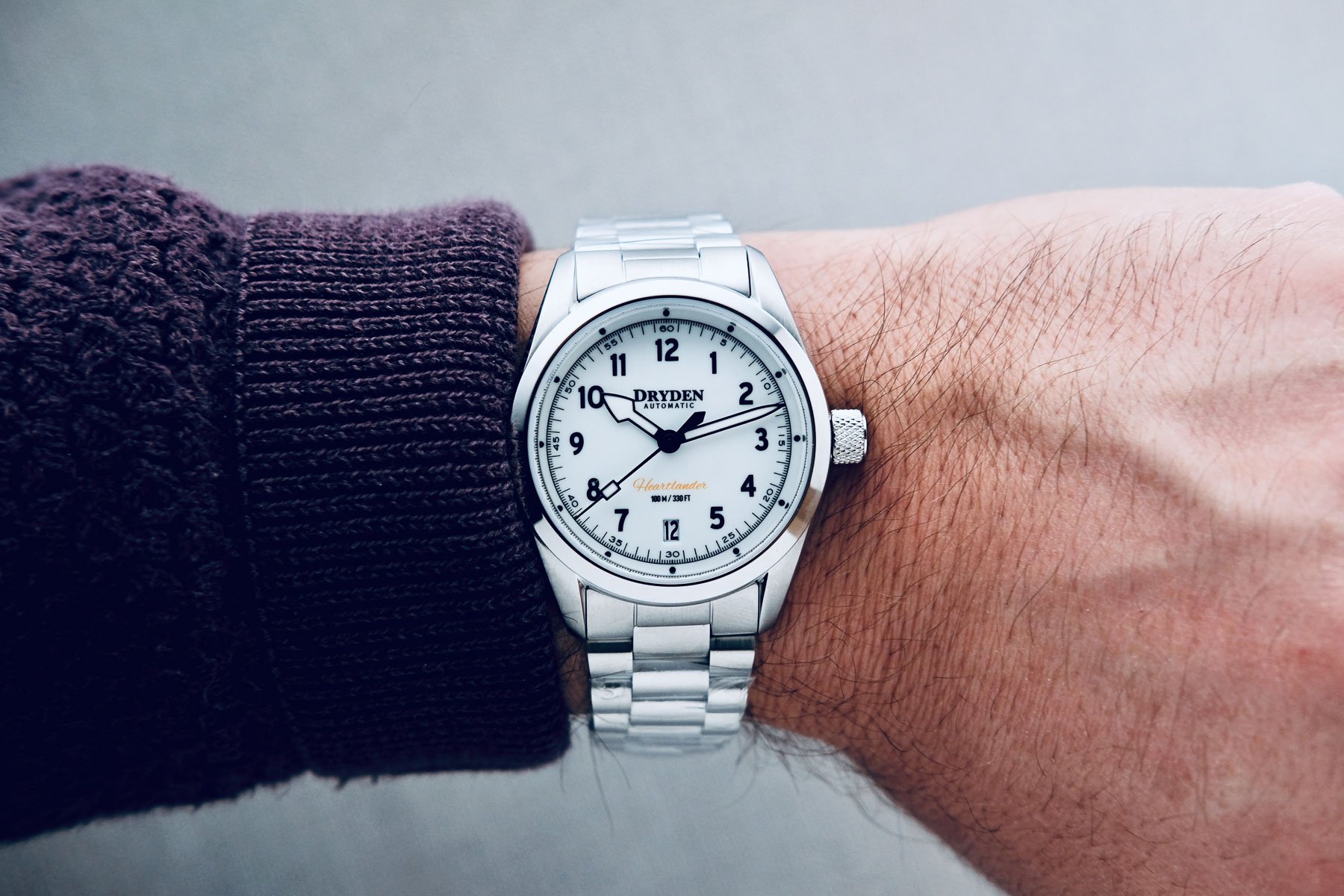 I know, it's not Rolex-Explorer-124270 small. But all dimensions considered, the Heartlander is smaller than many watches out there. You would have to try it on or take my word for it that it feels like a 36mm watch. This is due to its thin case profile and short lug-to-lug distance. The watch looks flat — very flat — almost as if it had been put inside a tortilla press. And this impression of having a small watch is reinforced by the bracelet design. The latter tapers from 20mm at the lugs to 16mm at the clasp. It fits the overall look of the Heartlander, and it is comfortable to wear.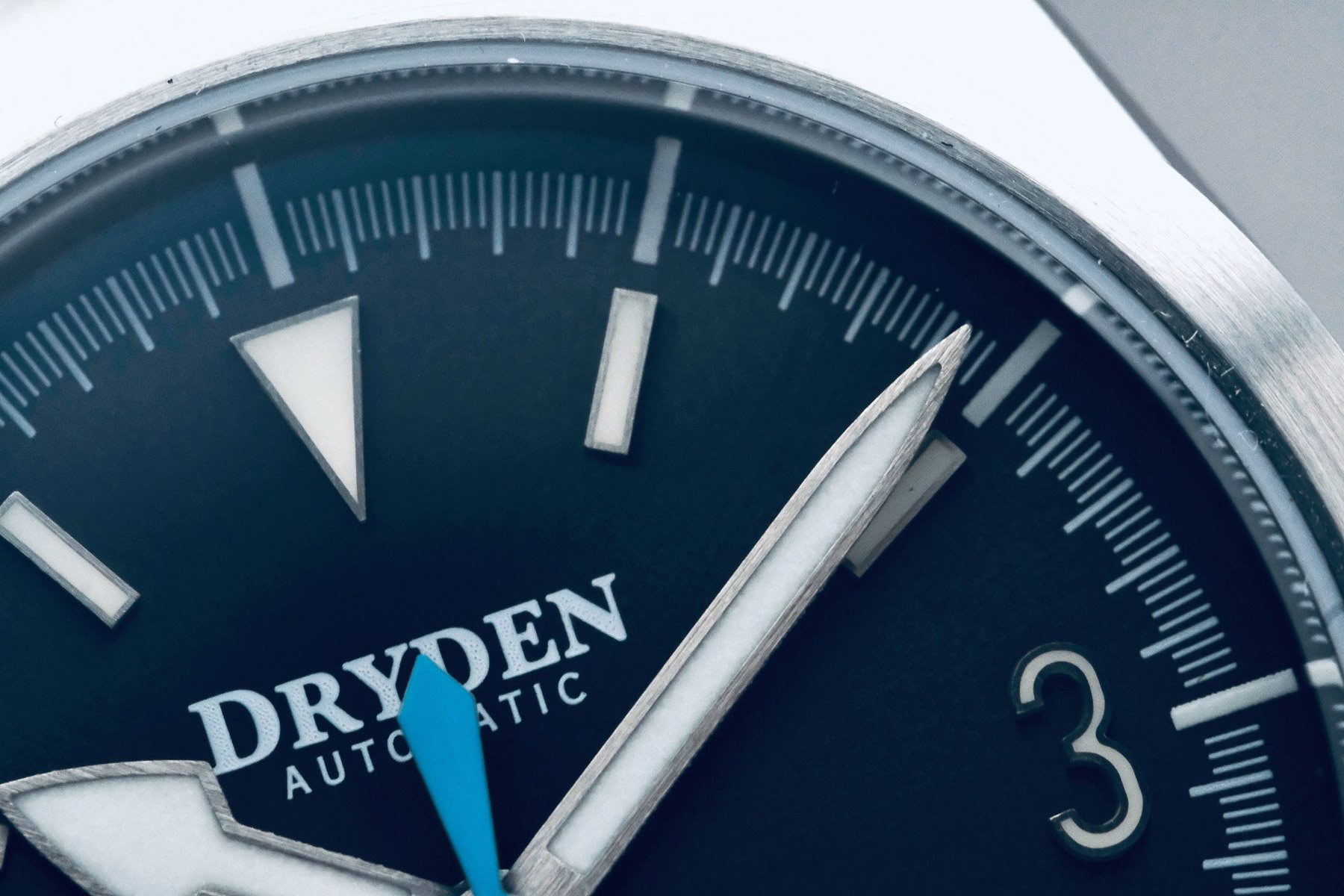 All of the other specifications
Although there are many ways to define "quality" in a watch, we may agree on what a good deal looks like (regardless of how you feel about the design of said watch). The Heartlander comes with Miyota movements, specifically, either a 9015 (with date) or a 9039 (no date.) Both movements beat at 28,800vph (4Hz) and provide 42 hours of power reserve. The watches are assembled and regulated in the United States. The two models that I played with ran like champs, by the way, at ±5 seconds per day.
The case and bracelet are made of 316L stainless steel, and the bracelet comes with solid links and end links. Each link is made of three parts that are more round than square, making the bracelet para-hair-pulling (yes, I just made this term up). The clasp is of the double-pusher variety and comes with four holes for micro-adjustment. The construction of the bracelet is quite nice, and the end links fit the case nicely with tight tolerances. I'm pointing this out because I like it when everything fits naturally, which is not always the case, even at higher price points.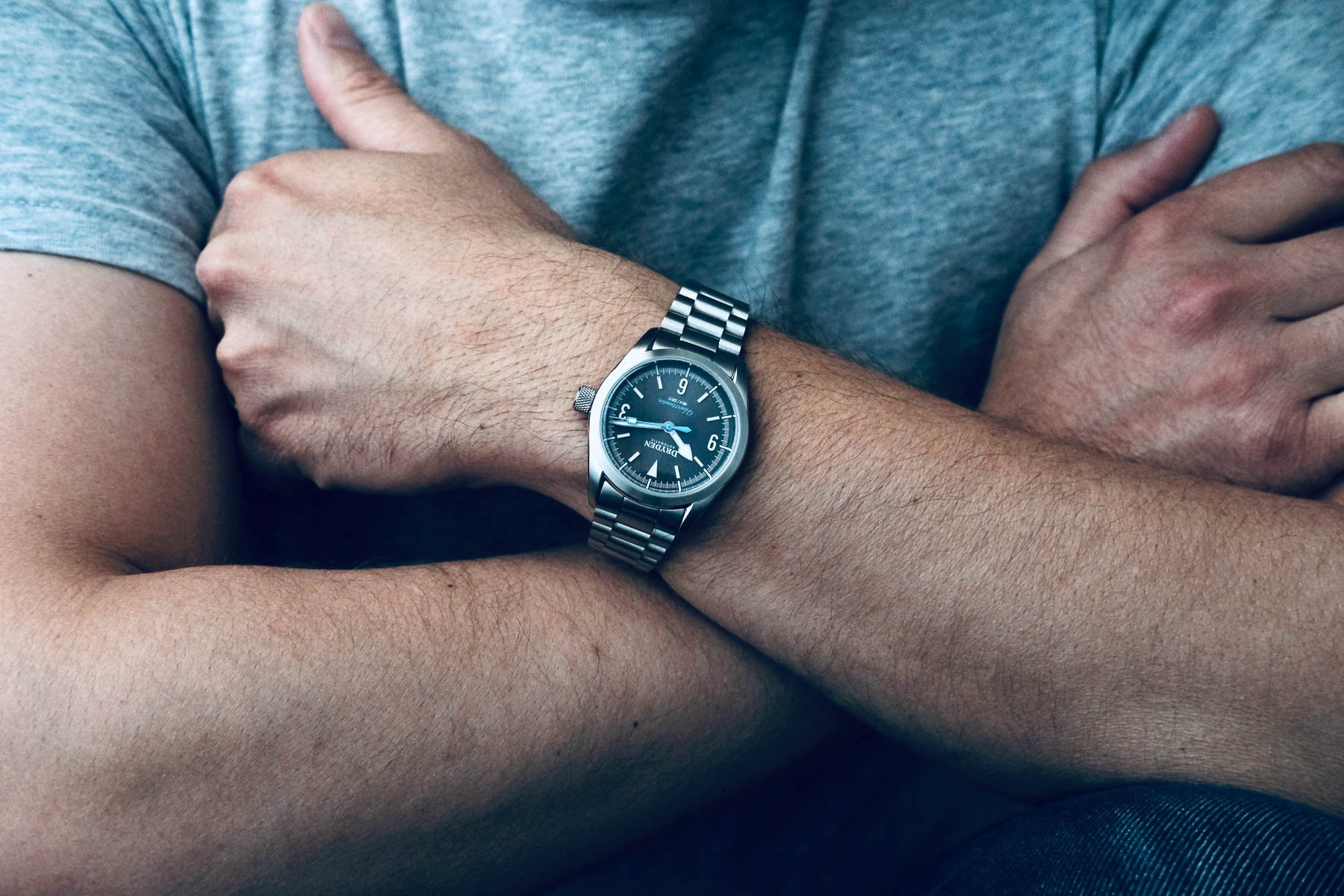 The no-date variant with 3-6-9 numerals comes with five dial colors, some with applied markers and some with painted ones. The one I'm sharing with you is the Gunmetal Grey that has applied indices with finely-brushed surrounds. The dial has a nice sunburst effect that plays well with the light. The date version comes in three dial colors, all with painted markers. The one shown here is the Full Lume version (just wait for the lume shot!).
Other specs include a domed sapphire crystal with an inner anti-reflective coating and 100 meters of water resistance thanks to a screw-down case back and crown. The latter is oversized and comes with some serious knurling that makes it easy to grab and operate. Both models have satin-finished surfaces on the top of the lugs and case sides as well as a fully brushed bracelet. Both the case and bezel have high-polish chamfers. The finishing is quite nice for the price.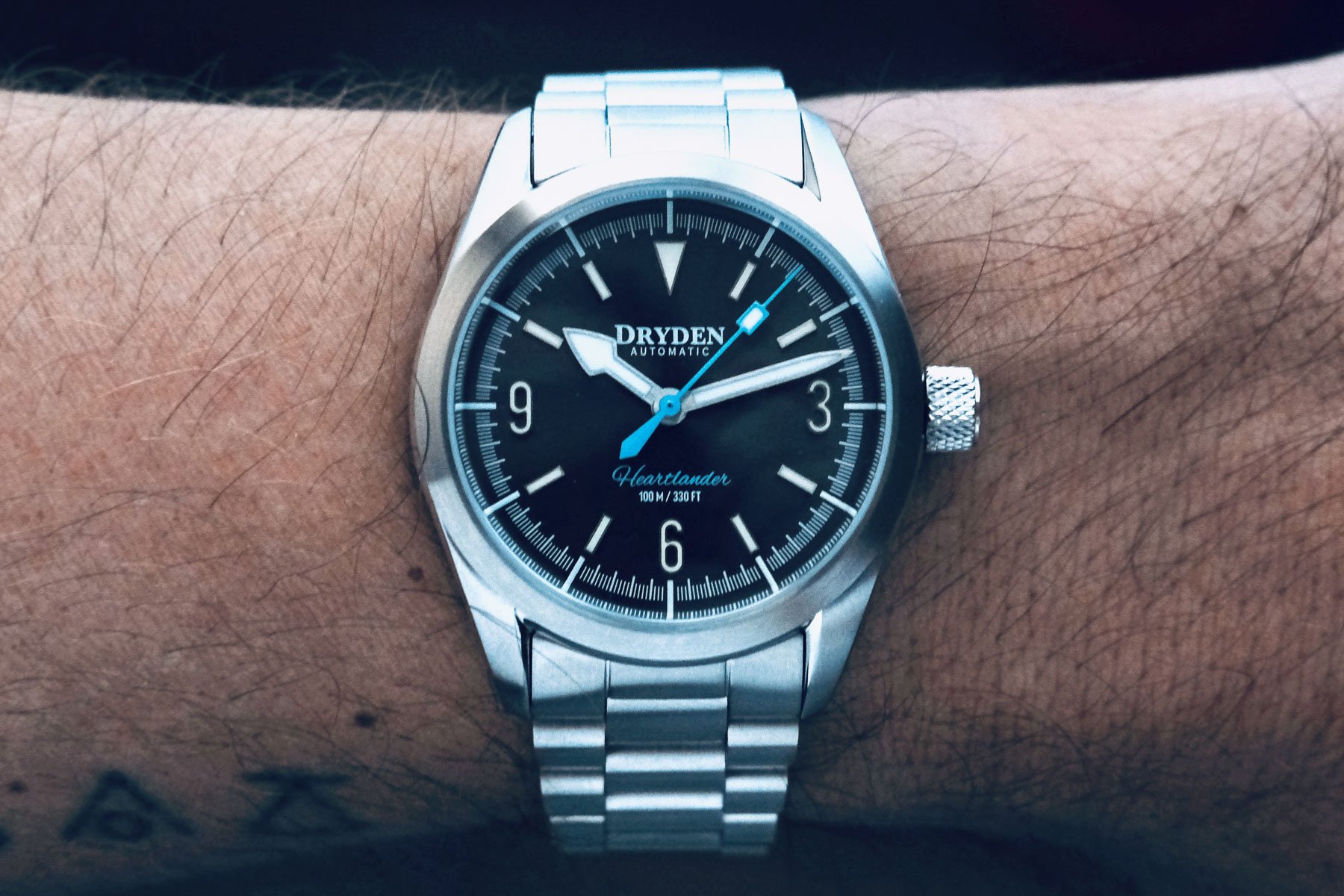 So, is it a good deal?
I know, I know. Whether a watch is a good deal or not could also be highly subjective. It all depends on what we each care the most about. You could be an all-specs person or only care about the watch's design. So take the following with a grain or two of salt. In my book, the Heartlander collection constitutes a great deal. And yes, you might want to know how much these watches retail for before you make the same judgment. Any variant of the Heartlander will set you back $500 (at the time of publication, about €508.) 
I can already imagine some of you commenting that $500 is not cheap, and I hear you. I honestly believe that the Heartlander costs this much because it's assembled and regulated by Dryden's chief technician in the United States. If it were not, it would probably be 100 or 150 dollars cheaper. In this case, you pay more for in-house assembly, which means greater quality control in general. I can't speak for the Heartlander's long-term durability. All I can share with you is how these models have been holding up for the few weeks that I've had them.
So far, so good.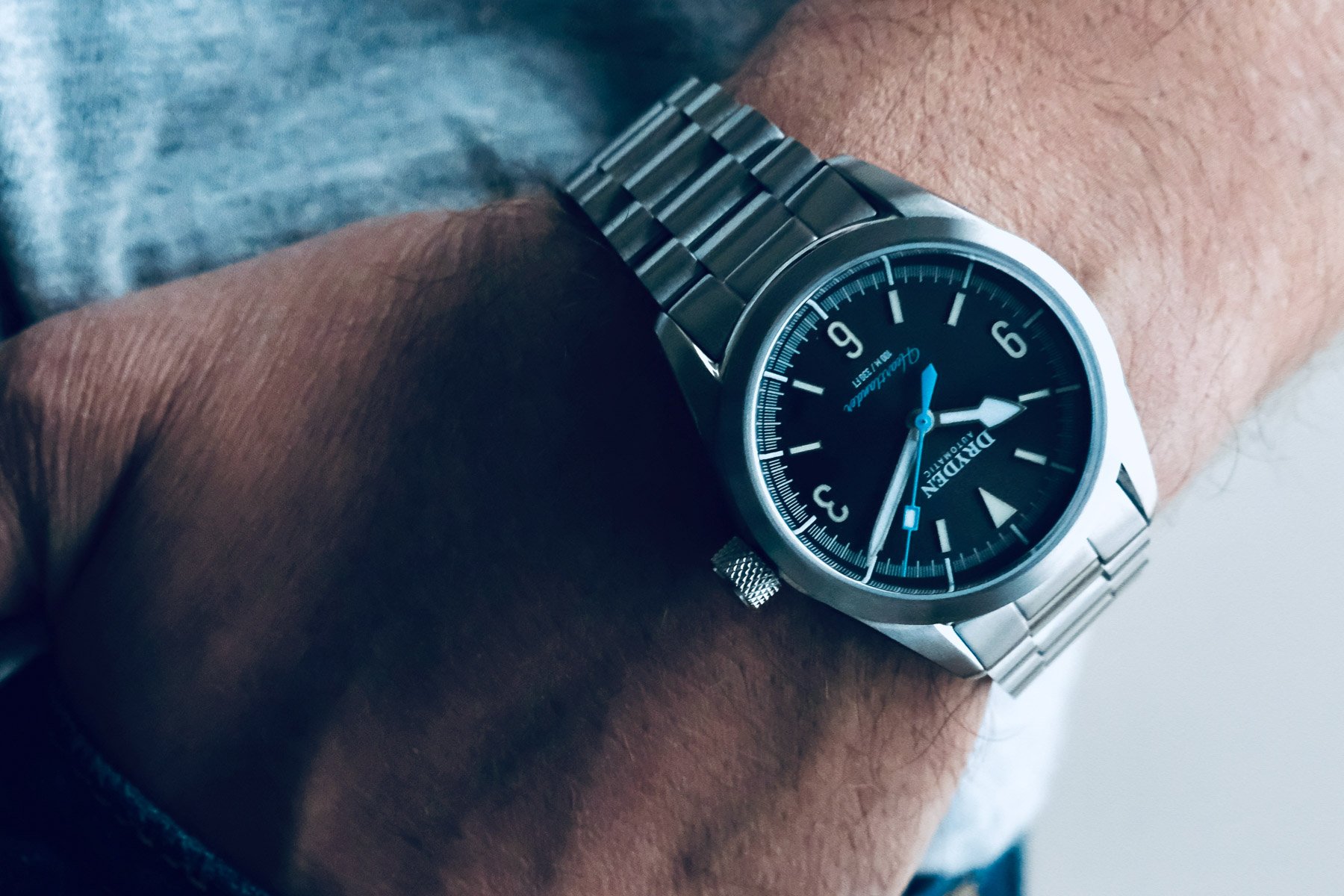 Final thoughts
Looking at the Heartlander collection as a whole, it constitutes a great option for someone looking for something different. You may be in the market for a robust, time-only, everyday timepiece, or you might be looking for something to scratch the itch for an Explorer. I'm not insinuating that you can get the Explorer experience for a watch that is 13 times cheaper. However, the Heartlander is a great watch in its own right. For $500, you get a design that is both original and familiar (we all noticed the Ranger-type handset) with solid specifications and great dimensions. 
But that's just me. What are your thoughts about the Heartlander? Are you convinced by its design and spec sheet? Please share your comments below, and check out Dryden's official website here.