Hands-On: The Redwood Tactical V2 Diver's Watch 
Affordable lume-dialed dive-watch perfection
Born on Kickstarter in 2015, Redwood Watches is a young Canadian microbrand offering heritage-inspired watches with timeless designs. Following a no-nonsense approach, Redwood puts reliability and serviceability above all else. As things stand in the second half of 2022, the brand has two watches on offer. There is the Field V3, which is a time-only field watch, and the Tactical V2 diver. Both watches are designed with carefree wear in mind. So much so, in fact, that both are available with a choice of an automatic caliber or a solar quartz movement for the ultimate worry-free experience. The Redwood Tactical V2 Diver's Watch is the brand's latest offering. It's also the one that I spent a little bit of quality time with over the last couple of weeks. Let's check it out.
Of the many models available, I selected the automatic "White" model, which is actually equipped with a full-lume dial. It's always hard to resist when an option that steers clear of the usual defaults is available… Especially when said option is a lume-dialed dive watch! With the Redwood Tactical V2, I let myself do something that I rarely do. The watch got here, I simply wound it, set it, and wore it. No research on facts, figures, or specs. All I knew is that it was a dive watch from a Canadian microbrand and the two facts stated on the watch's dial. But nothing beats spending some time together to get to know a watch, and after a week and a half with the Tactical V2, I'm ready to tell you all about it.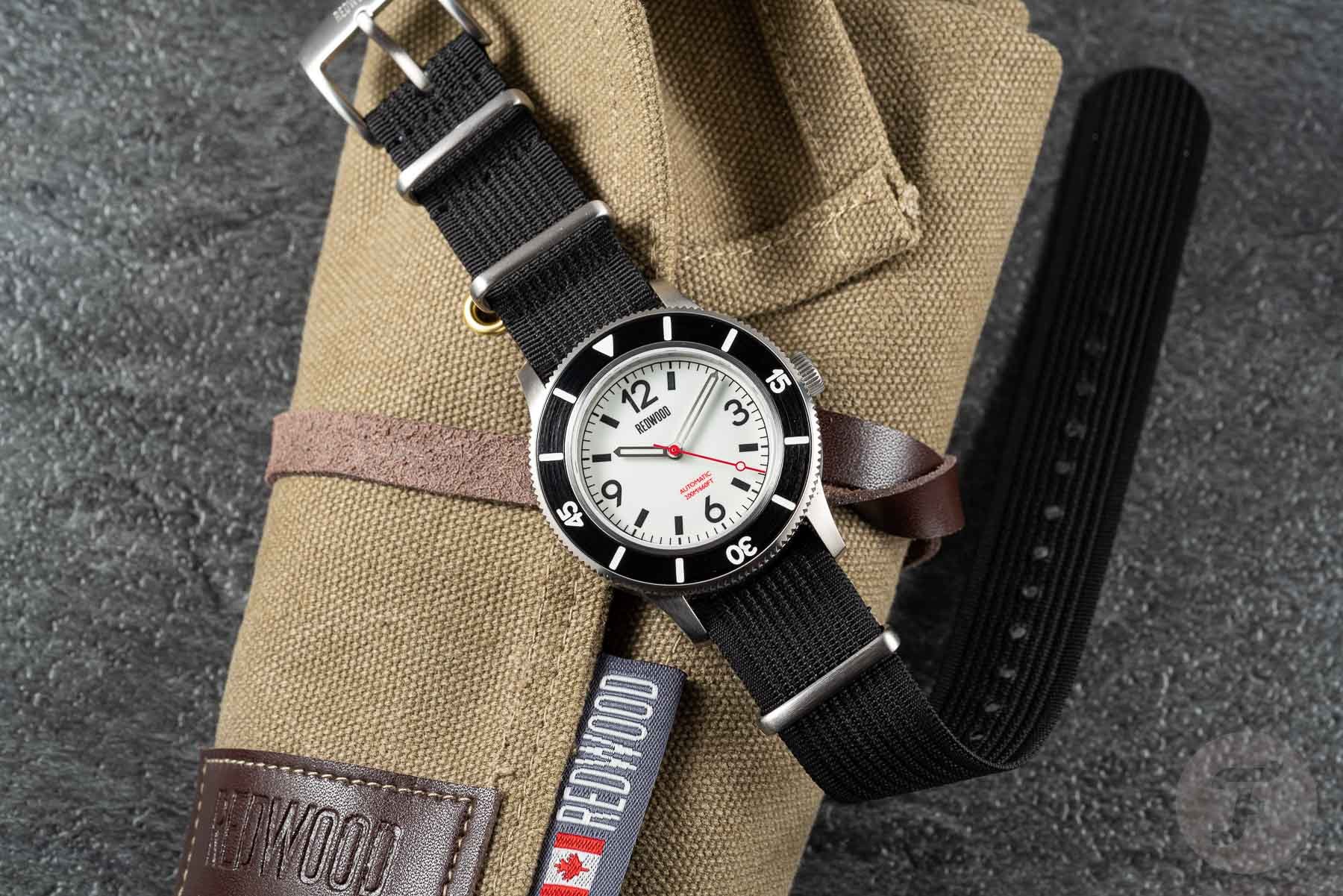 The Redwood Tactical V2 Diver's Watch
The first thing you should know about the Redwood Tactical V2 diver is that it spoils for choice. With five brilliant variations (both available in solar quartz and automatic) and five more strap options, there's a lot to choose from. Personally, I was most drawn to the lume-dialed model you see today. However, both the all-black "Stealth" and khaki-green-dialed "Frogman" models made that choice rather difficult. Regardless of the model, all of these Tactical V2 divers come in a 40mm × 48mm case with a thickness of 11.2mm for the solar model and 12.2mm for the automatic. All of them have appropriately drilled 20mm lugs. Both the 120-click unidirectional rotating bezel and the dial feature heaps of Super-LumiNova for optimal readability in less-than-favorable lighting conditions. The bezel action is excellent too. It is firm, precise, and satisfying.
Under the sapphire crystal, all of the Tactical V2 divers feature the Redwood logo at 12 o'clock, two lines of red text at 6 o'clock, and a matching red seconds hand. Other than the "Mil-Spec" model, which has a classic dots-and-dashes dial layout, all other models have Arabic numerals at 12, 3, 6, and 9 o'clock. In both bezel and case design, we can see a clear parallel to the vintage Blancpain Fifty Fathoms. However, this being stated on Redwood's website removes any issue I might have had with the brand claiming the design as its own. Finally, the case also features an engraved, screw-down crown and case back. Inside the automatic models, an ever-reliable Miyota 82S0 powers the watch. In the case of the slightly thinner solar models, it's an Epson VS17 quartz caliber running the show.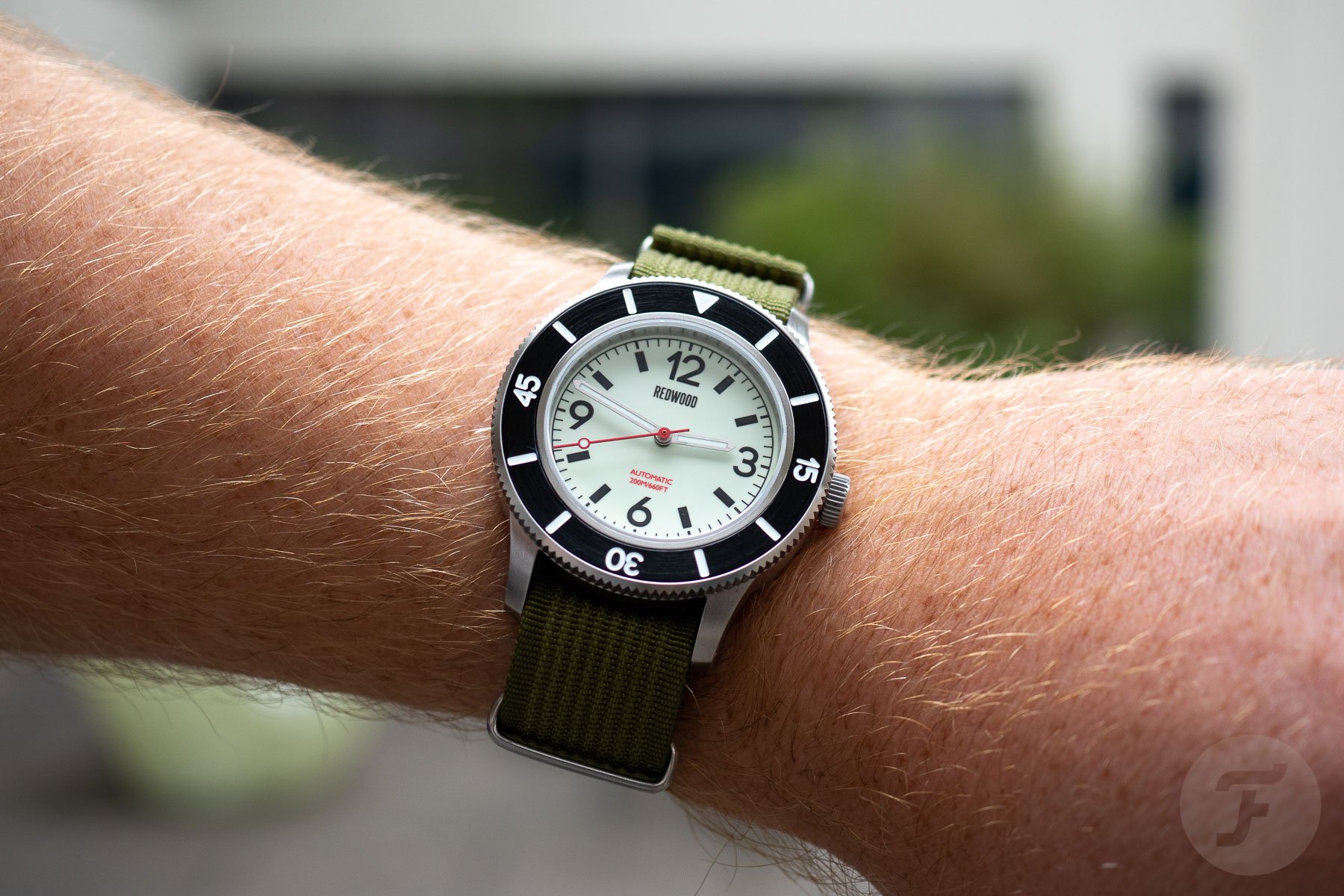 Solar or automatic?
After having spent some time with the automatic version of the Redwood Tactical V2 diver, I began to ask myself, "Would I go for the automatic, or does the solar version make more sense?" My only gripe with the watch was actually its ergonomics. Due to its barrel-like shape, it sits rather tall on the wrist. This is also accentuated by the fact that the lug holes sit high in relation to the bottom of the lug. This made me wonder if the slimmer solar version would be the better option. For the money, the automatic version offers incredible value. It's hard to believe that you can get a 200m water-resistant automatic dive watch with a sapphire crystal, excellent lume, and a great bezel for just US$269. But at $189, the solar version could make for an excellent carefree-wearing watch. In the end, you really can't go wrong with either.
It's clear that Redwood has focused on offering a true value proposition. Looking back a few years to when I first got into watches and started buying my first automatics, something like the Redwood Tactical V2 diver would have been a brilliant choice. As the prices of entry-level Seiko classics slowly creep up, microbrands are taking over the space they leave behind. And whereas an SKX007 would have been the go-to a few years ago, we are now faced with an overwhelming selection of watches at the sub-$500 price point. Redwood stakes a great claim in that key price category with an impressive bang-for-your-buck watch with plenty of options to keep both beginner and veteran watch enthusiasts satisfied.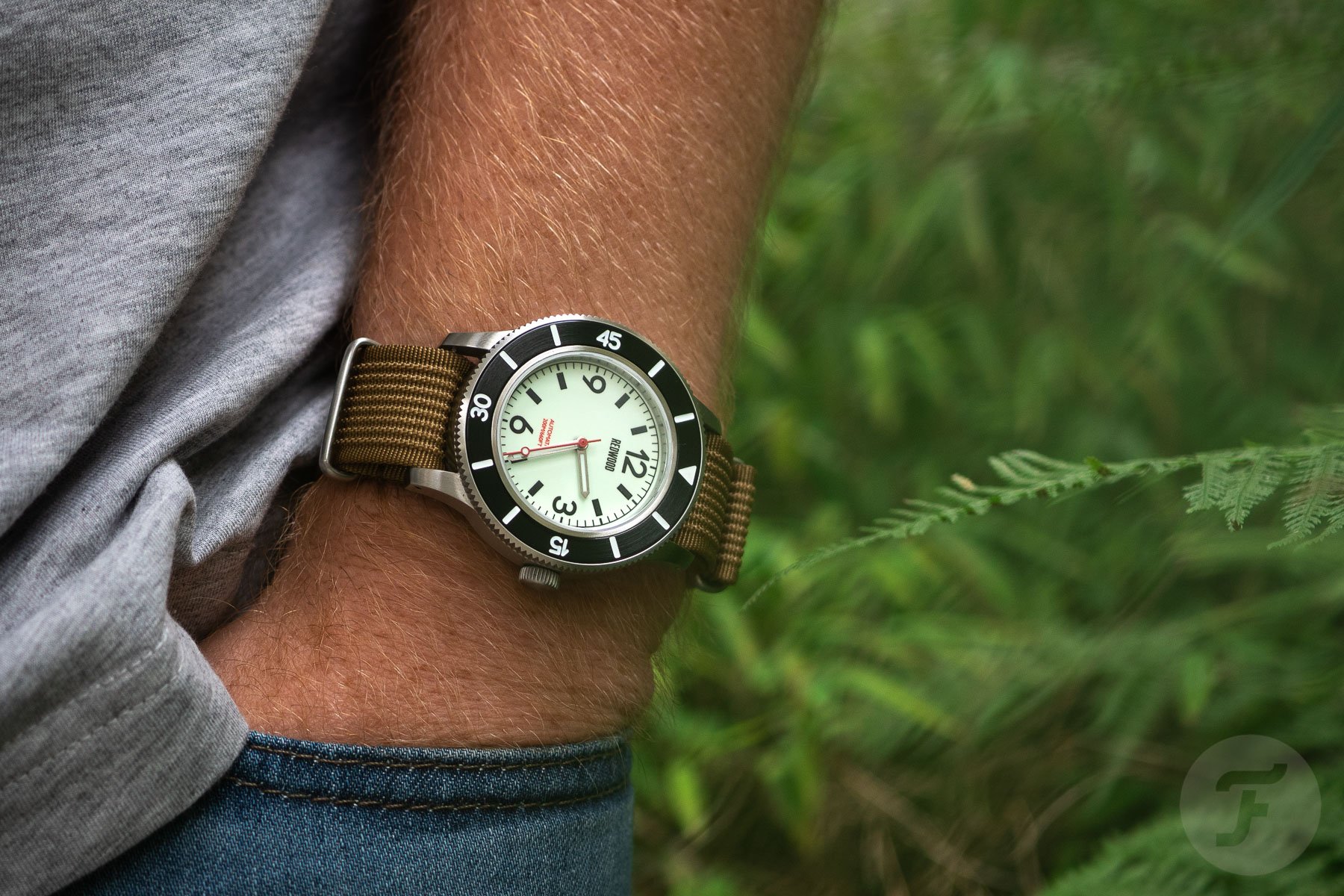 Final thoughts
For your money, you get a watch, one of the five available straps (except in the case of the Stealth, which has only two options available), an 18oz canvas watch pouch, and free shipping to most countries. When considering the full package, it's hard to imagine that there are many better options out there today. And though some improvements can be pointed out, a lot can be forgiven when looking at the wider picture. All things considered, the watch remains a firmly rooted value proposition.
If you want to learn more about the Redwood brand and its watches, please check out the official website.
What do you make of the Redwood Tactical V2 diver? I'd love to hear your thoughts in the comments below.