Hands On With The Unexpected Yema Wristmaster Adventurer
Finally, not another Superman
I always thought there was a hole in the Yema portfolio. But the French manufacturer has finally responded to my unspoken wish and added a simple three-hander to the line-up. Now we are talking, Yema! And there is a lot to talk about with the new Yema Wristmaster.
If you felt there might've been too many Superman watches coming from Morteau over the last few years, you weren't alone. I always liked them, and I still do, but it was getting to be too much, even for a superfan. I bet Yema squeezed the maximum out of it, which is good for them. But with each Superman release, my urge to see something new has been growing exponentially.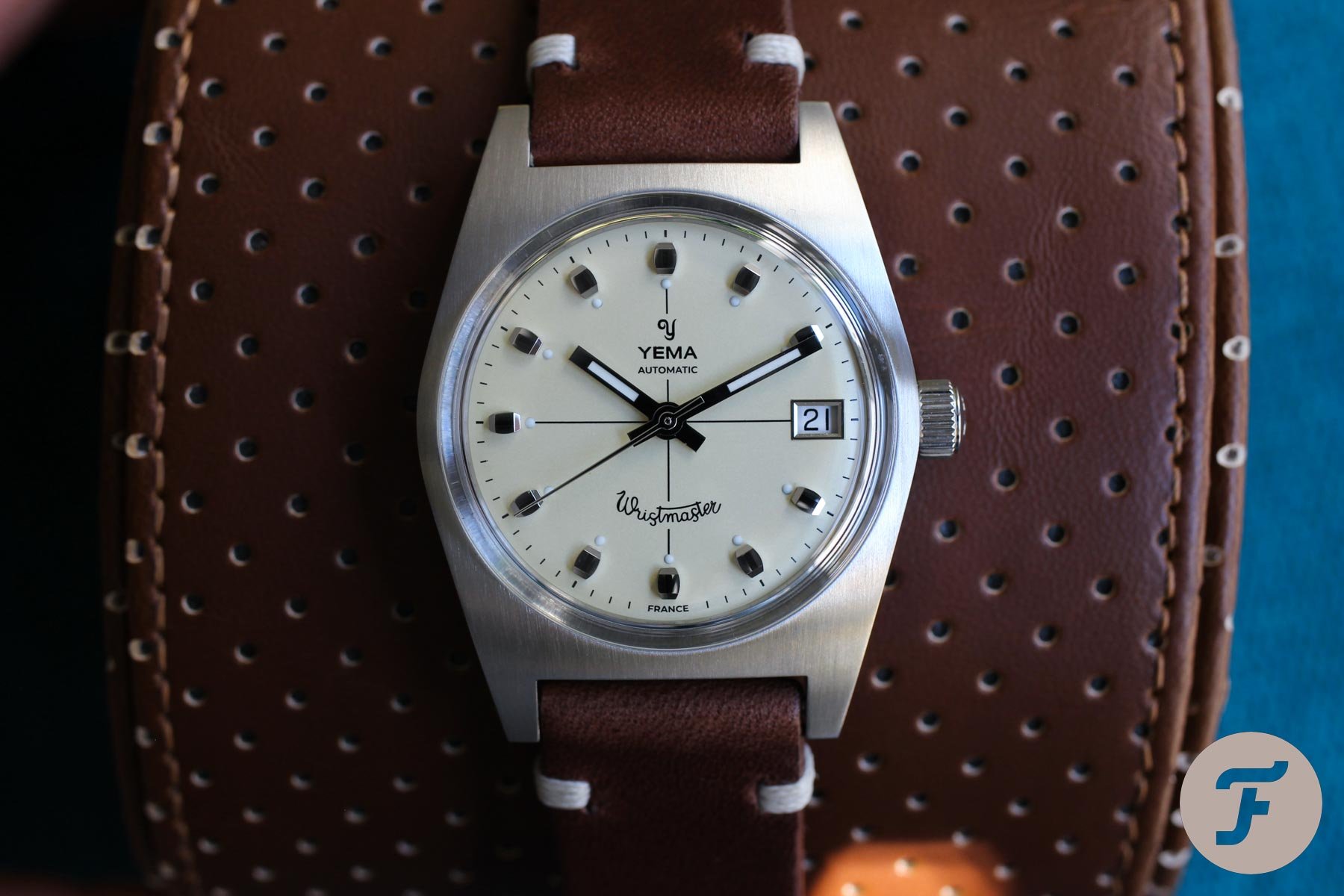 Kitchen-watch story
I remember a story one restaurant owner told me maybe a decade ago. Whenever he was hiring a new chef, he never had them show off their cooking with some fancy dish. He always said you could judge a chef's potential if you just let them cook the most simple food. In simplicity, he thought, is where each mistake stands out. In my eyes, that was the challenge Yema was facing. The Navygraf Marine GMT was not my poison, and neither was the vertically brushed Yema Flygraf Pilot. The Yema LED and Yema DigiDisc were amusing distractions, and I enjoyed both of them. But the main objective had still not been accomplished — to produce a simple, beautiful three-hander with or without a date. It seemed that such a watch was not an easy one to cook up.
Yema Wristmaster Adventurer
I had no idea what a basic Yema might look like, but the result surprised me in a positive way. Since acquiring Bond's Tissot PR516 and falling in love with the Revival Zenith A385, I find myself to be tonneau-positive. Although Yema calls it a "neo-vintage" steel case, I remember that when I first spotted the new Yema Wristmaster Adventurer, I said to myself, "I am not sure if tonneau is the right shape for the masses, but it's good enough for me."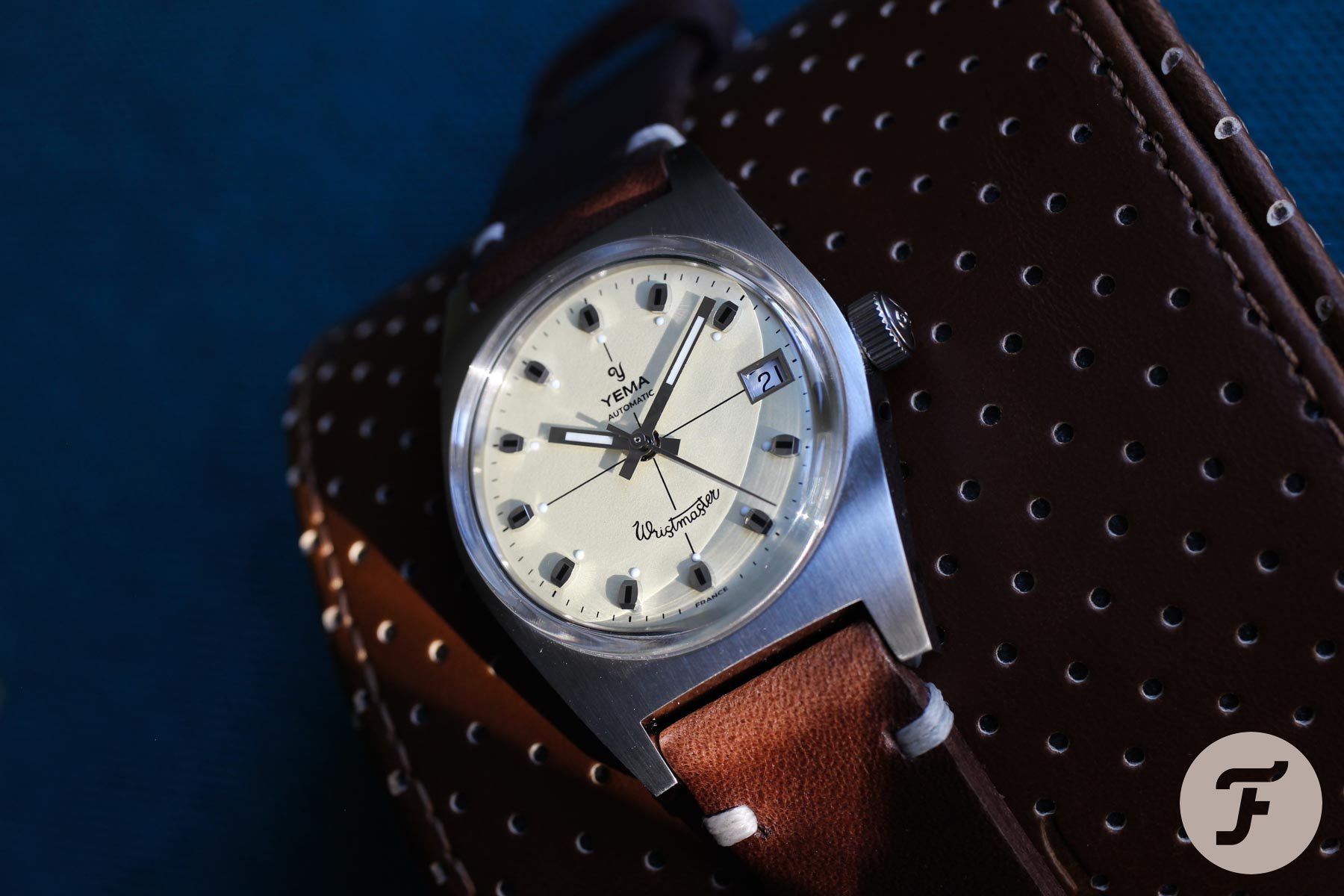 It is 37mm in diameter, and thanks to the beefy, flat lugs, it's quite present on the wrist. The vertical brushing is delicate and looks like a well-combed gentleman's hairdo from the late sixties when the original Wristmaster reference 5114 was born. I had no prior knowledge of today's release sharing such similarities with a model of the past. Honestly, I was a bit disappointed, as I just wanted this watch to be the original.
Dark blue or beige
The revived Yema Wristmaster comes in two dial colors. I killed the maximalist in me, made a decision based on available pictures, and asked Yema to send me only one sample for the hands-on review. Comparing pictures of the ink-blue dial after a week on the wrist with its ivory brother, I have to say, the blue has its fair share of machismo. But I felt, and still feel, that the bright, divine beige suits the Wristmaster a tad more. The dark blue is too dominant, and it looks like it wants to swallow all the dial elements. The beige dial, on the other hand, is calm. It looks like an airy pillow that allows the crosshair to float safely on top of it.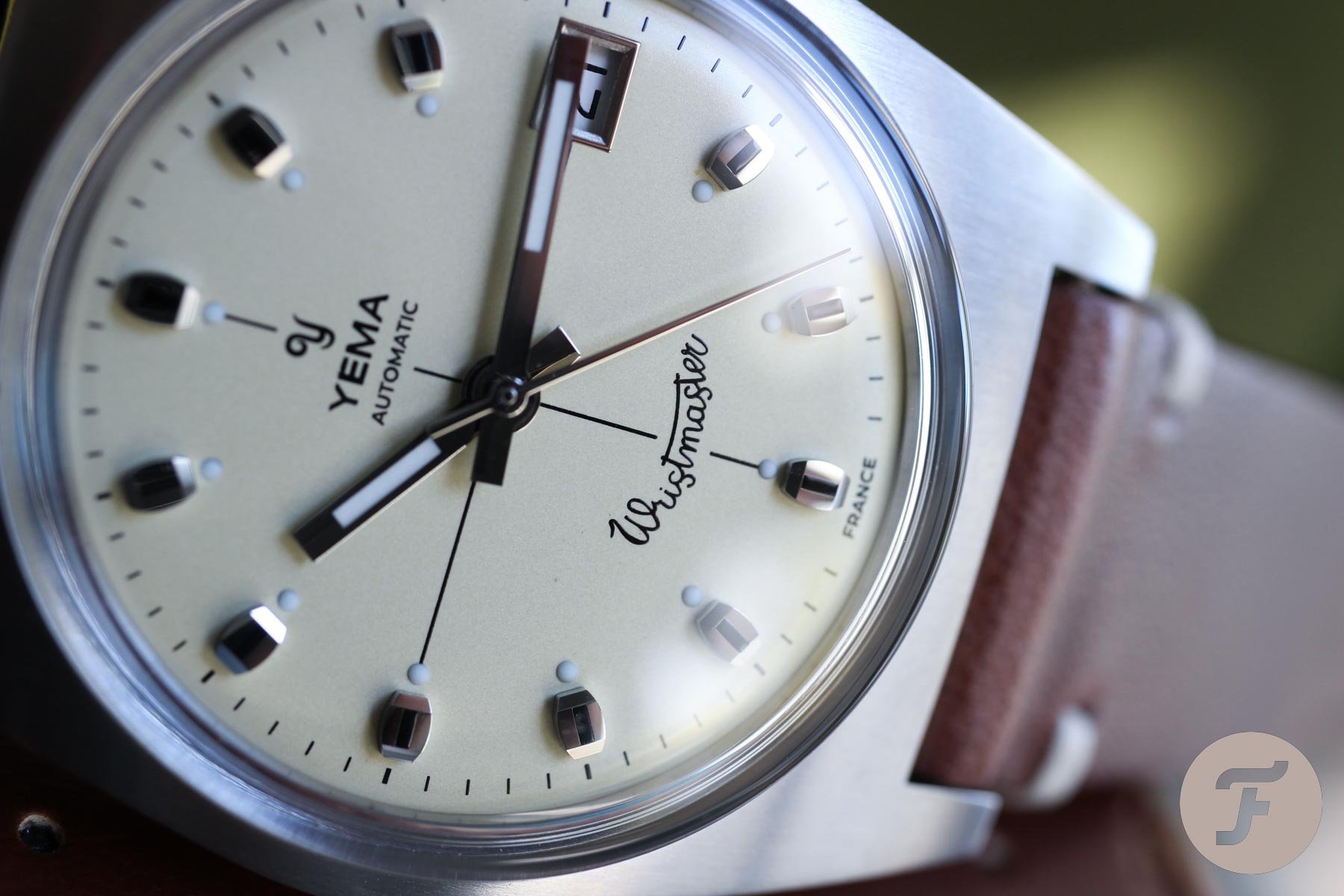 Indexes and logo
I do not often pay much attention to indexes, as they do not ask for it. But with the Wristmaster, you can't ignore them, especially not on a beige dial. Here, truncated indexes with curved sides and black stripes on the top are carefully sculpted into little objects placed around the dial to amuse and fascinate you. I can't find a better adjective than "cute"  when I want to describe the little lume dots, which are positioned, quite unusually, toward the inside of the dial.
There was no other trumpery applied to the hands, which kept the design simple and pure. The hands are impossibly shiny and perfectly legible. And what about the most characteristic element on the dial? The Wristmaster logo, with its slightly foolish artistry and expressive styling, feels like it could be on the poster of the next Marvel blockbuster. I really like it. It's a bit in contrast with the otherwise elegant dial, but it's a lively reminder of the Wristmaster's adventurous soul.
Yema Wristmaster Adventurer as a potential gem?
A friend of mine is a casual watch enthusiast, and he sends me links to watches he likes from time to time. He is tall, sports more sports watches than I do, and has big wrists. You can imagine how surprised I was when he shared a link to the Wristmaster, without knowing I was about to get one. For the record, he only owns an early 2000s Rolex Submariner and two big Seiko divers. Well, this unexpected "kitchen test" shows that the Yema Wristmaster Adventurer might have surprising potential.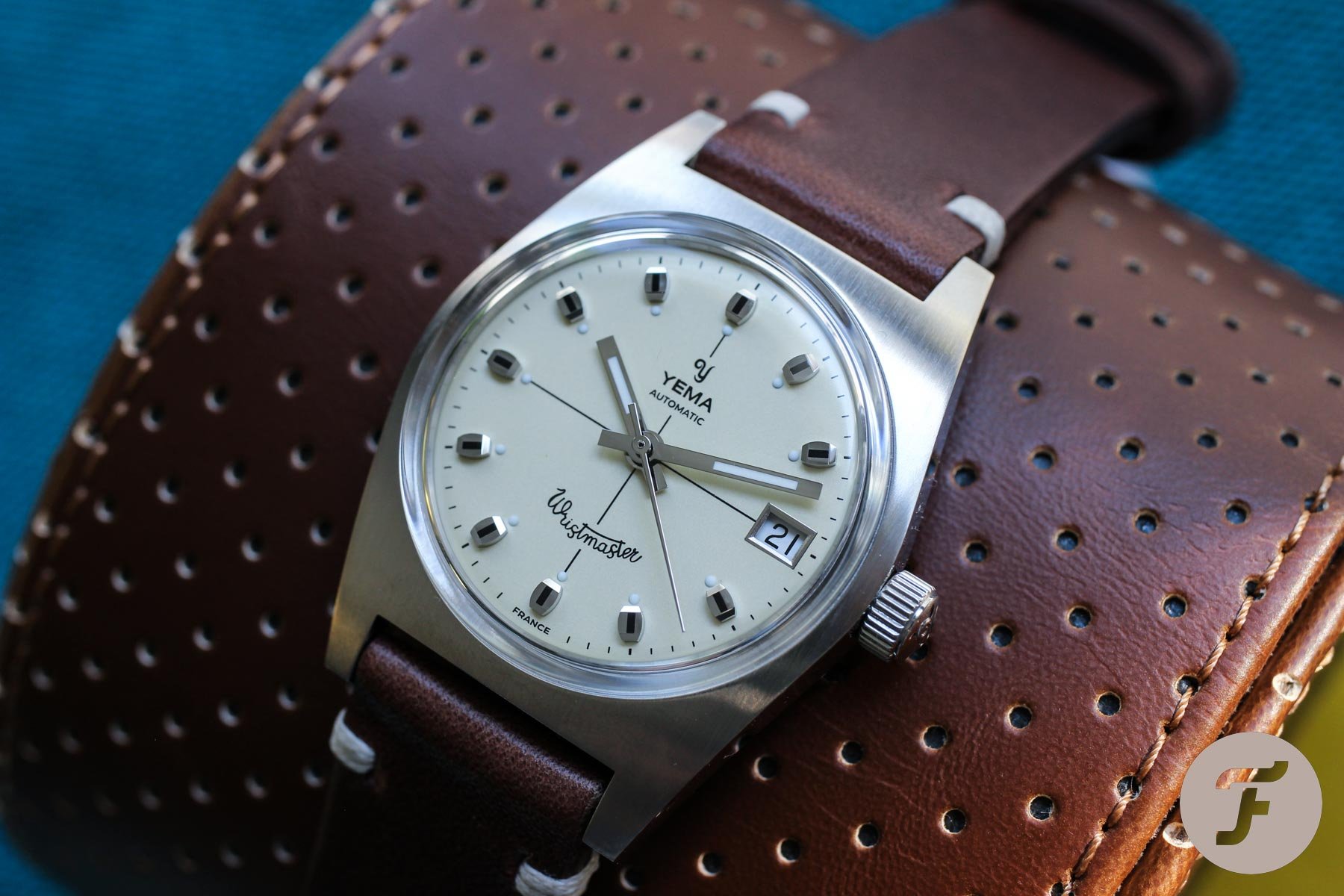 Strap trap
The chocolate brown leather strap is quite thick. That's probably to keep it secure during all the adventurous moments you might have with it. All in all, I would appreciate a softer leather that would be more supple on my wrist. I believe leather softens over time, but a week on the wrist was just too short to prove that theory. I lent the watch to my bodybuilder friend for two days, and he also found it sturdy. But he also said that he can imagine it fitting under cuffs perfectly as well. Whether you're wearing a jacket or suit, once unstrapped, you get the view of a beautiful Yema case back engraving. Even though you've seen it on 23 other Yema case backs before, it's always an epic sight.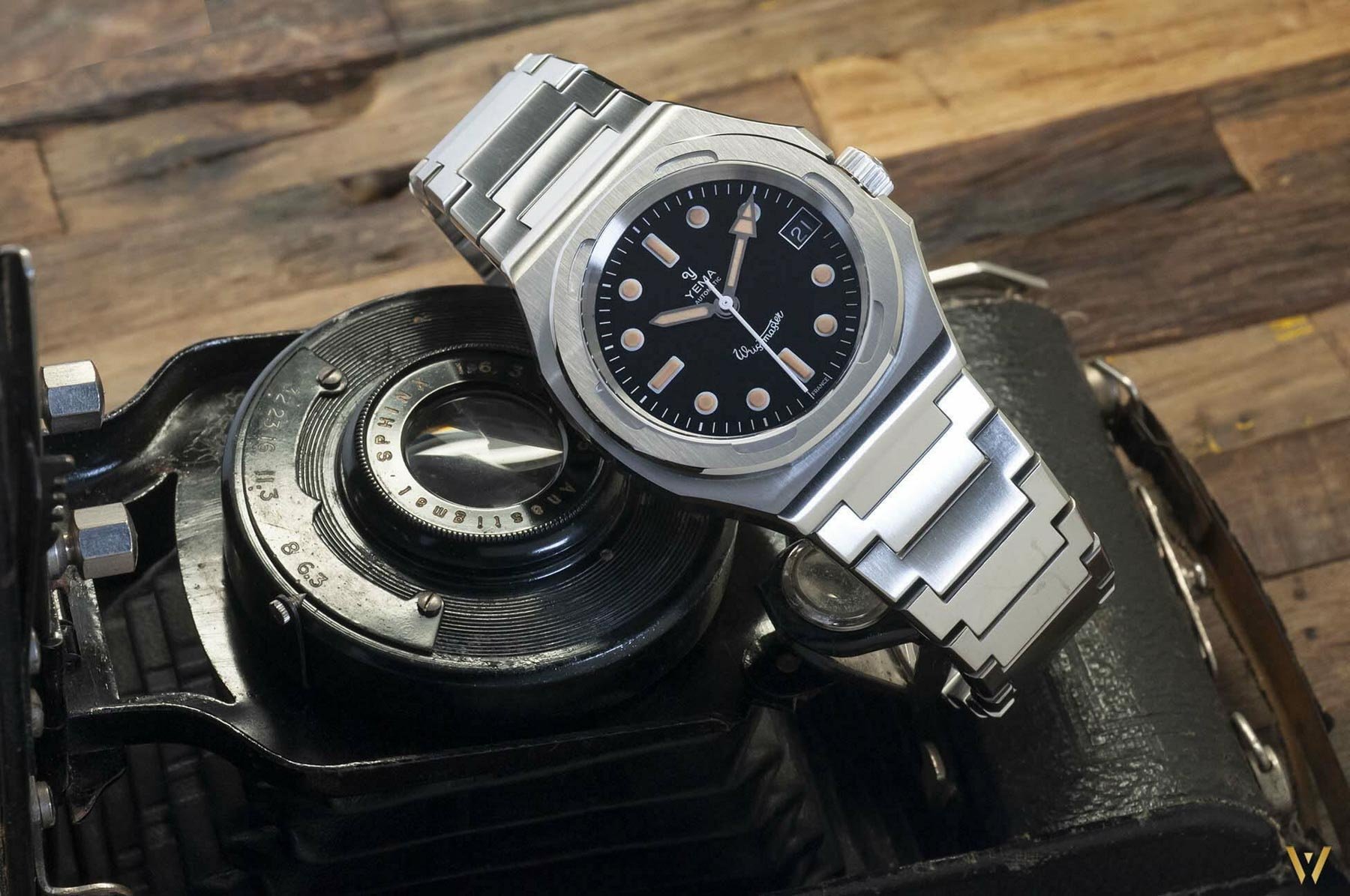 Its brother, The Traveller
And there is another special edition in the Wristmaster trio — the Traveller edition with an integrated bracelet. Is it Yema's attempt to jump on a trend? Maybe. But I can just tell that, unlike with the Wristmaster Adventurer, I have mixed feelings about the Traveller. Almost doubts.
I guess proportion-wise, something seems a bit off. The way the Traveller reflects the light makes it a bit short and wide (43.5mm lug to lug). That said, I do like the dial very much, with its orange lume frying like an egg yolk over the white dots. I also like the unusual bezel, which is inspired by other Yema pieces from the 1980s. From a manufacturing standpoint, there was a lot of attention paid to the details, and the quality exceeds the €499 early-bird price tag. But overall, I had mixed feelings about the Traveller, which seems to combine too many different elements for me. Also, the bracelet seems heavier than I would expect. So if you asked me where to put your money, I would back the tonneau-shaped Adventurer. Today! For €399, it's really a great deal.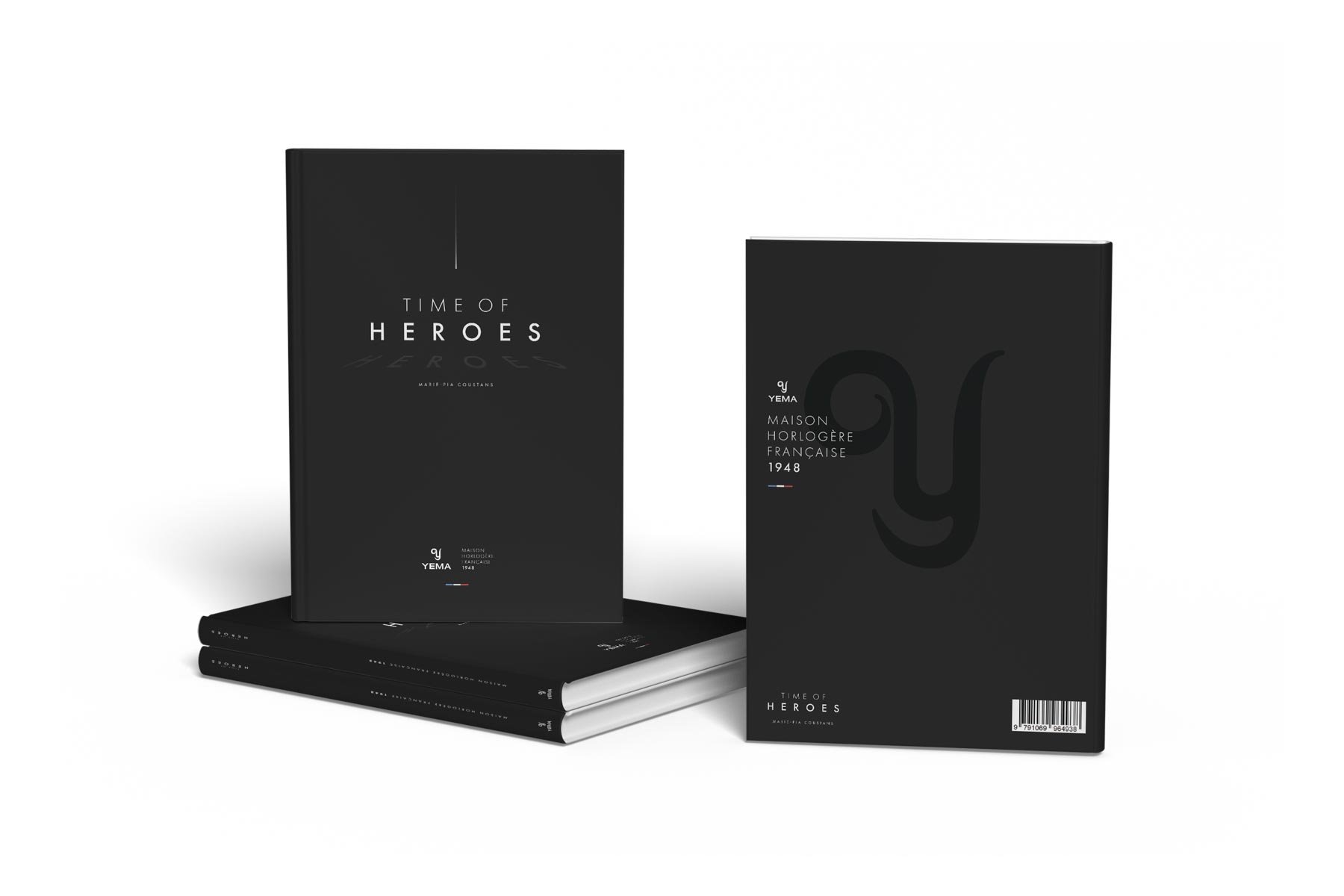 Details not to forget
Both Wristmaster models are powered by a Yema 2000 caliber, which was designed and developed in France. Another significant detail is the fact that you get a book about Yema history Yes, a book — not a brochure or a leaflet. I haven't seen it yet, but I definitely want one too. The book features five years of extensive research, more than 330 pages, and approximately 1,200 Yema watches from 1948 to 2021. With 1,600 pictures, the book promises the spectacular reading experience that all Yema collectors were waiting for. I plan to bring you a book review as soon as I can get a hard copy in my hands.
The Kickstarter campaign for the new Yema Wristmaster Adventurer and Traveller is live starting today, November 15th, till the end of November.
Watch specifications
Model
Wristmaster Adventurer
Dial
Semi-glossy beige crosshair dial, polished hands and raised silver markers, SuperLuminova BGW9
Case Material
Brushed-polished 316L Stainless Steel case
Case Dimensions
37mm / 48mm lug-to-lug / 20mm lugs
Crystal
Double dome hesalite crystal
Case Back
Full, Yema emblem stamping
Movement
Automatic In-house Caliber YEMA2000
Water Resistance
100m water resistance
Strap
Two-stitch vintage brown leather strap
Price
€399 (Early bird price) + Yema book as a bonus