We often receive an invitation to visit a manufacture in Switzerland and Glashütte (Germany), but once in a while we find ourselves somewhere else looking at watchmaking machines and equipment. This time, we visit the Hanhart manufacture in the Black Forrest (Germany). 
Hanhart manufacture
In the Black Forrest lays Gütenbach. A small village in the south of Germany, with a population of about 1200 people. It is the home of Hanhart. You might have heard about Hanhart, with its rich history of over a hundred years. From early pilot's watches to stopwatches used for car racing, Hanhart did many different things. I reviewed one of their signature models, the Pioneer Monoscope a while ago. We also decided to visit the Hanhart manufacture. So a few weeks ago, Simon Hall, CEO of Hanhart, guided me through the building showing me everything I should know about the Hanhart manufacture.
As soon as you enter Gütenbach a large industrial building greets you, the Hanhart manufacture. It's nothing fancy but unmistakable by the huge posters advertising the brand.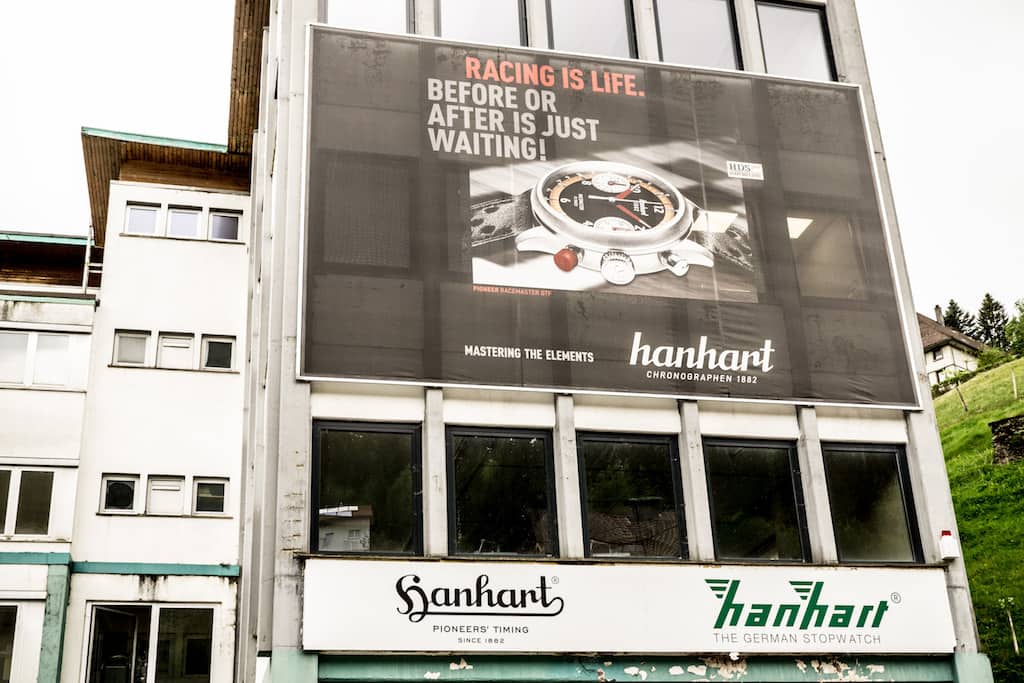 Inside the manufacture
Inside you have all the offices, the production of stopwatches and other time measuring devices, the watch department and even a little museum dedicated to the history of Hanhart. Our tour started on the lower floors through the various stages of stopwatch production.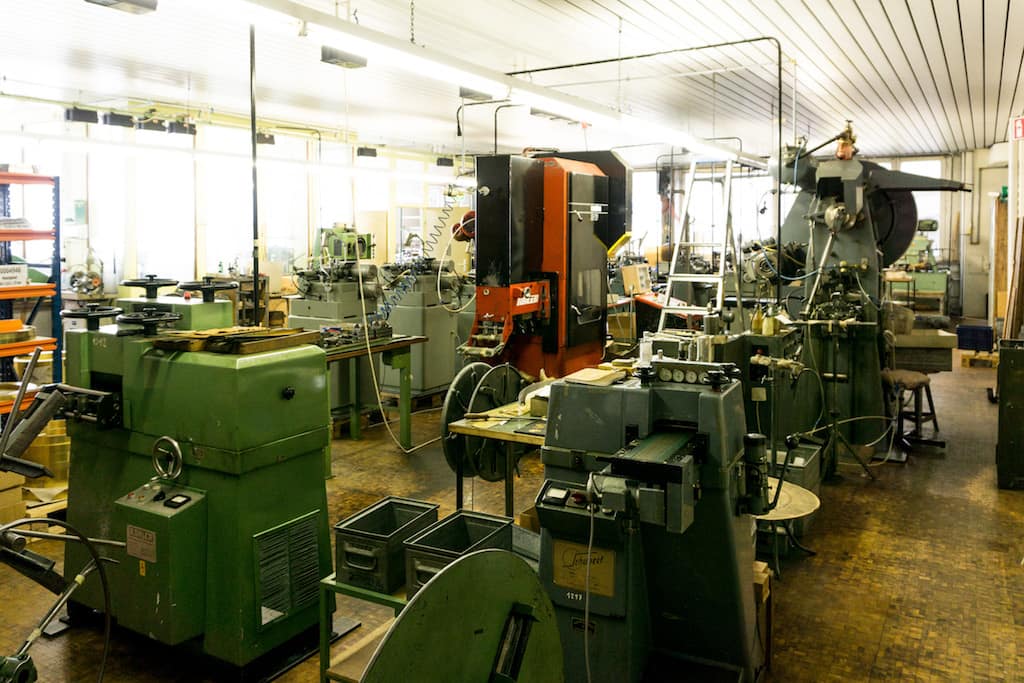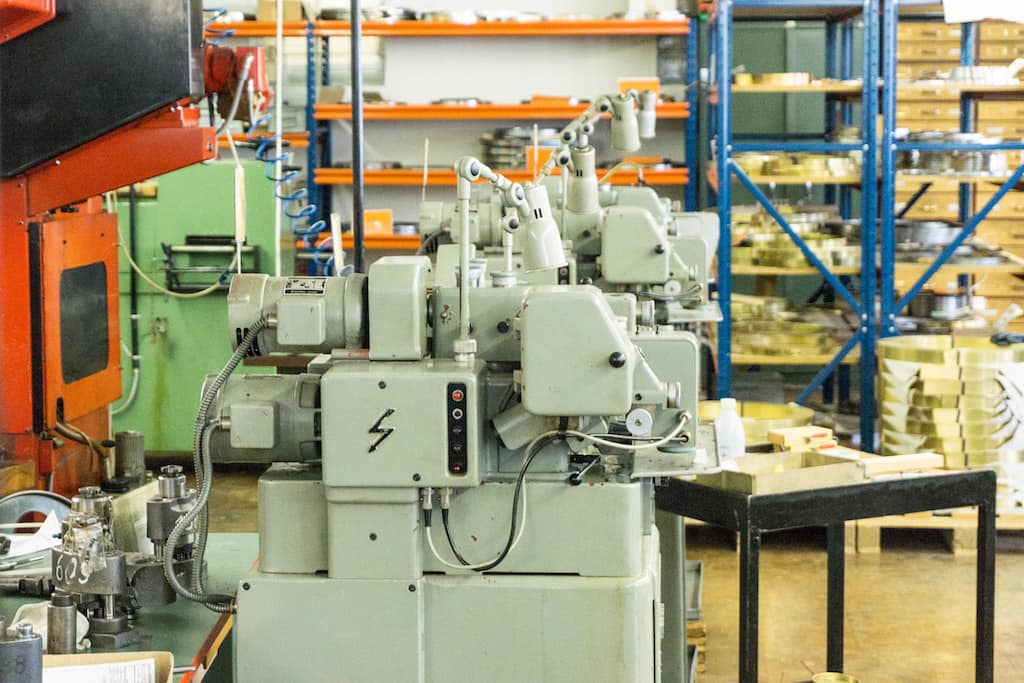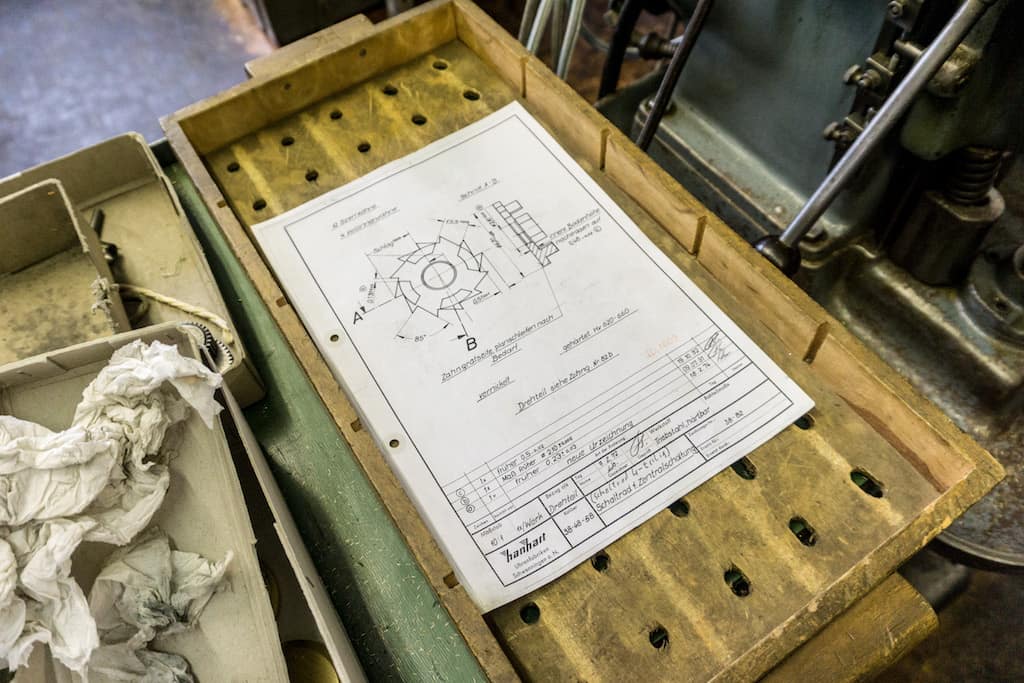 The company produces most of the components for their stopwatches in-house. About 4000 mechanical stopwatches leave the factory every year. The number of quartz measuring devices is tenfold(!) that number. I asked Simon Hall if there is still such a huge market for mechanical stopwatches and he assured me that these items are not novelties of a bygone era, contrary to popular beliefs.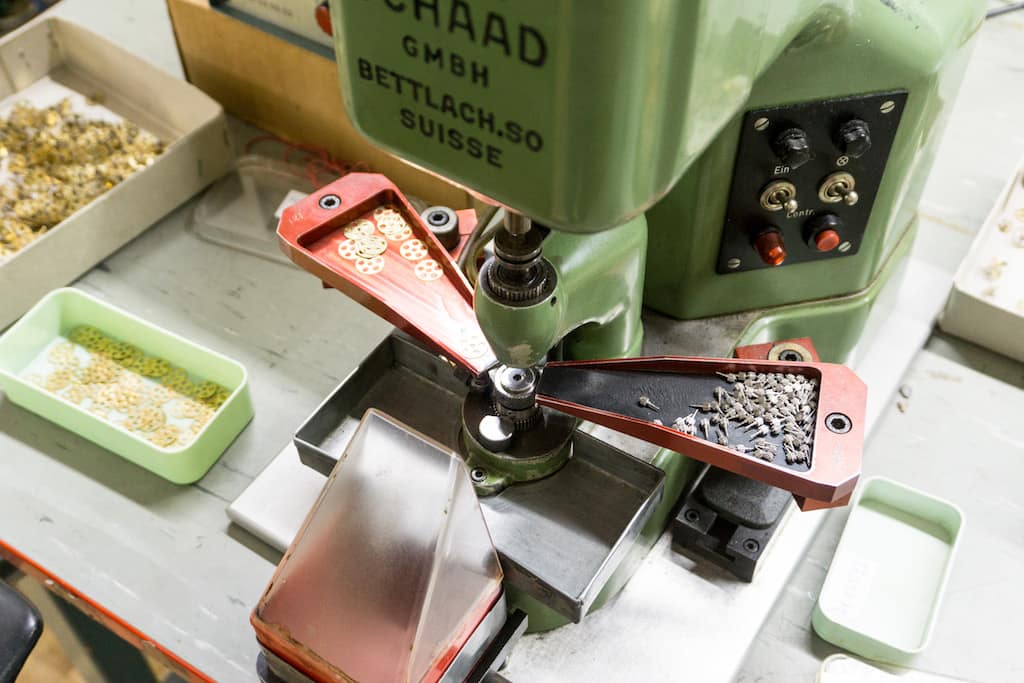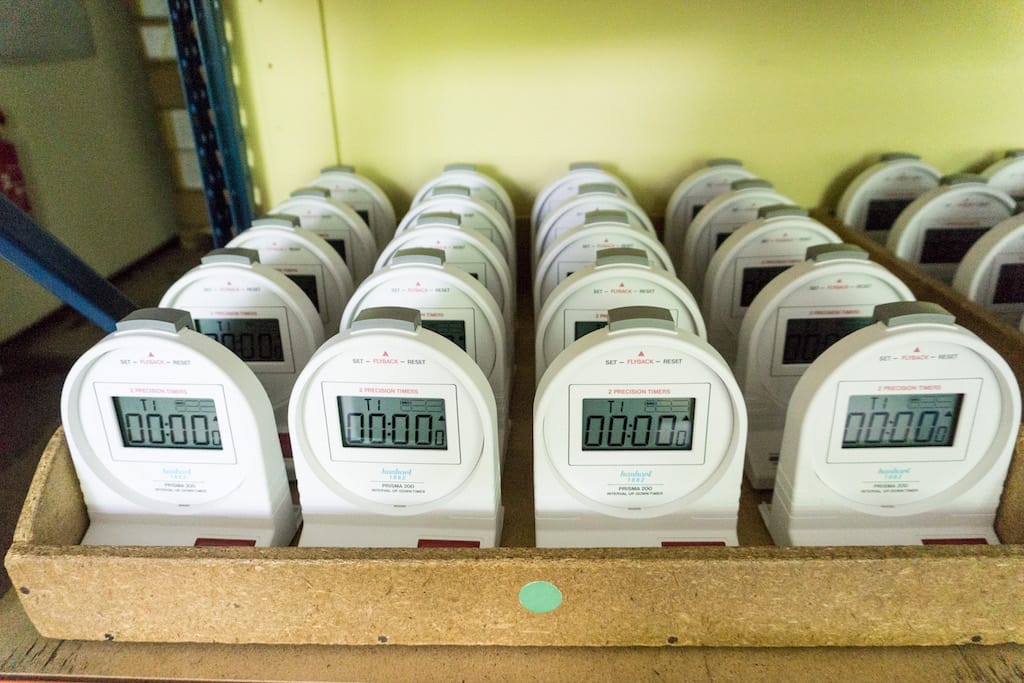 Then we moved on to the watch department. The Hanhart manufacture is producing about a thousand wrist watches per year. Hanhart uses ETA movements, but modify them theirselves to become mono-pusher chronographs for instance. For such a small brand their selection of watches is vast and we can share a little secret with you; it will expend even more in the future. We will report about this later.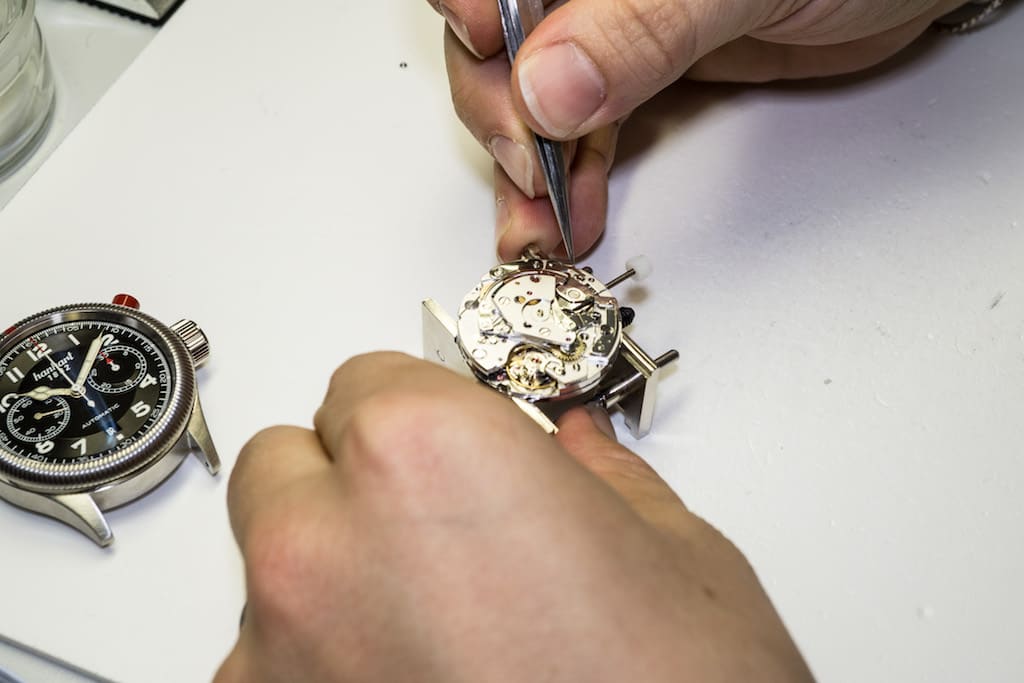 Museum
Next to the watch department is the Hanhart Museum. It is a small but sacred place and a must-see for any vintage watch enthusiast. The museum has the old tools and work benches of the Hanhart watchmakers. But it also features most of their early chronographs and stopwatch movements. However, I have to say my favorite was the motorbike and the Hanhart chronograph attached to its handlebar (see in the images pictures below).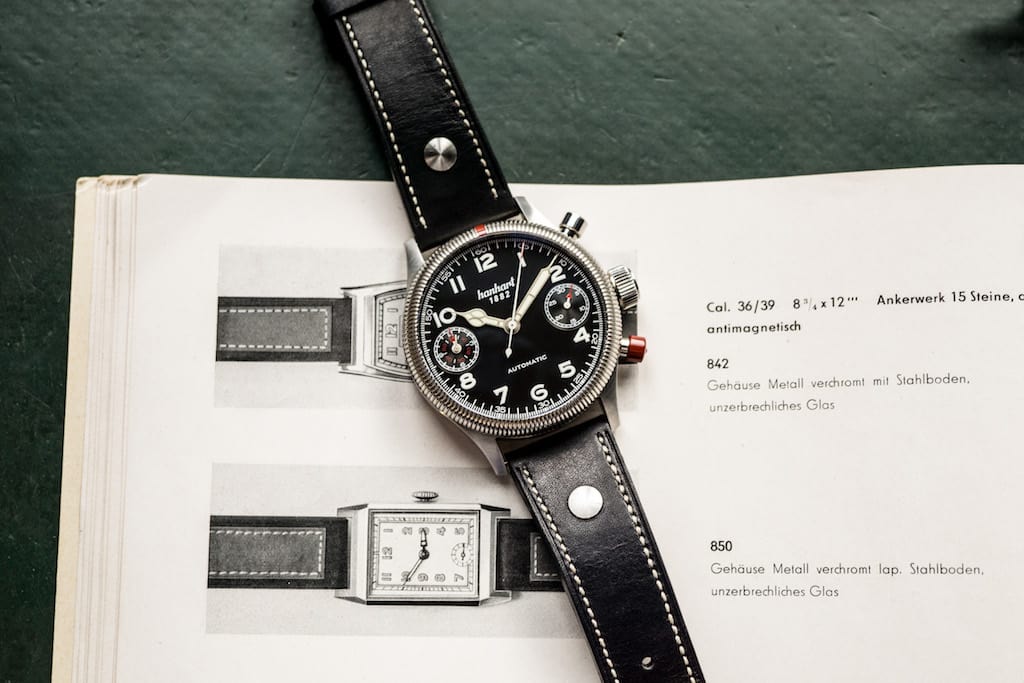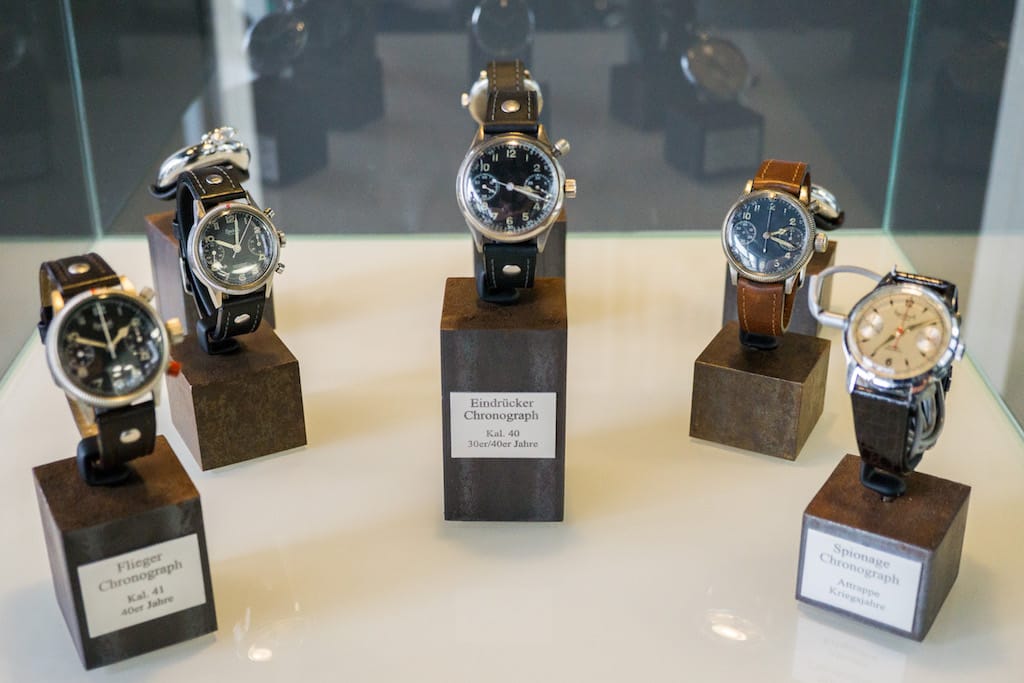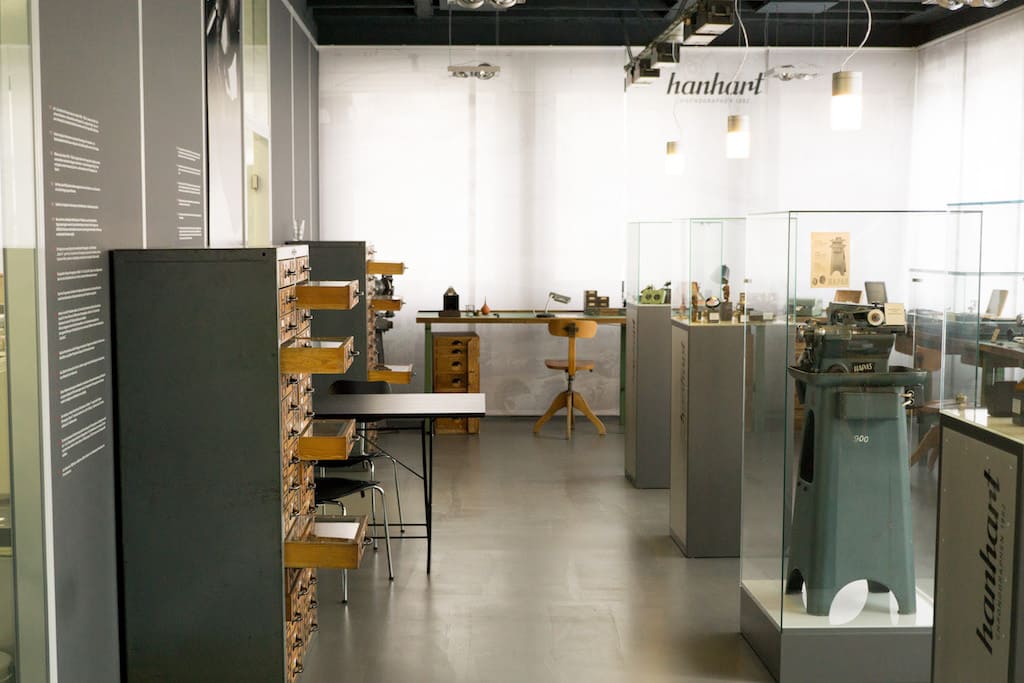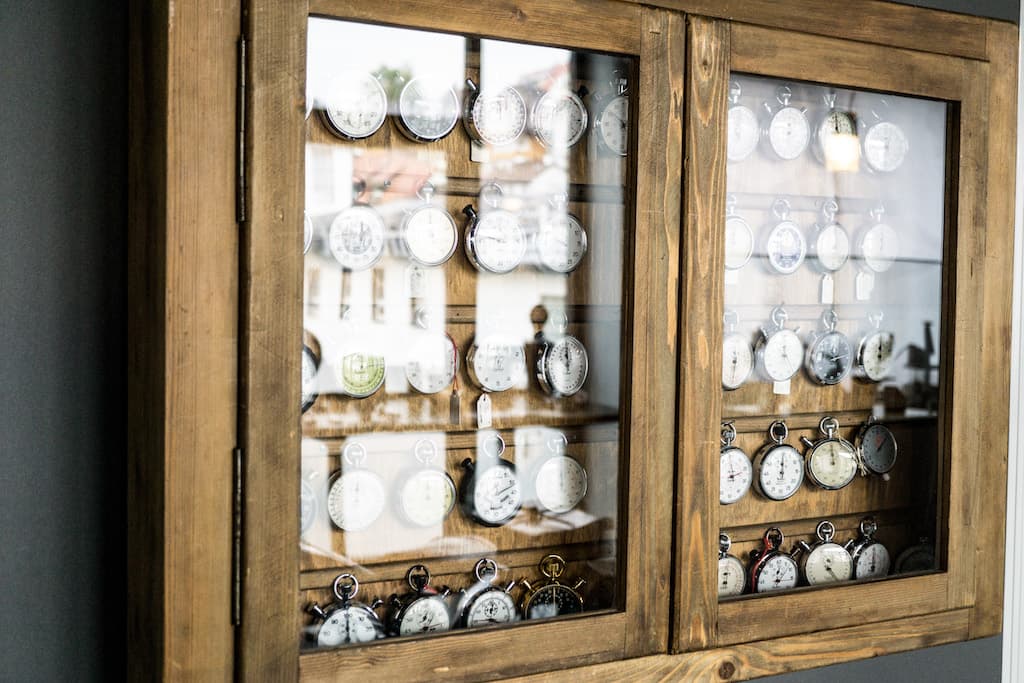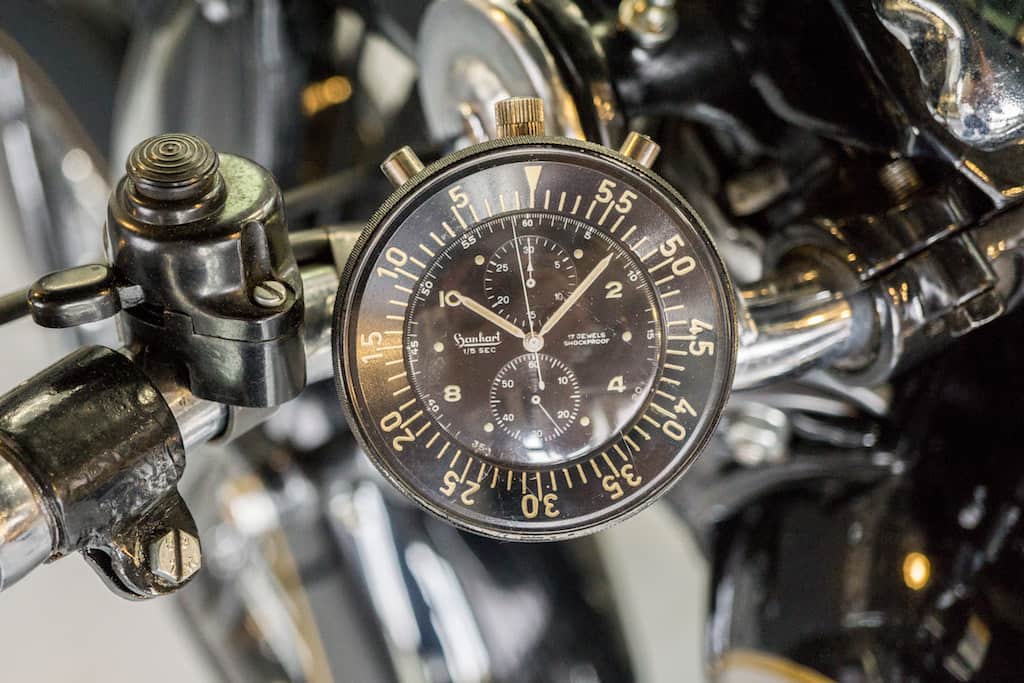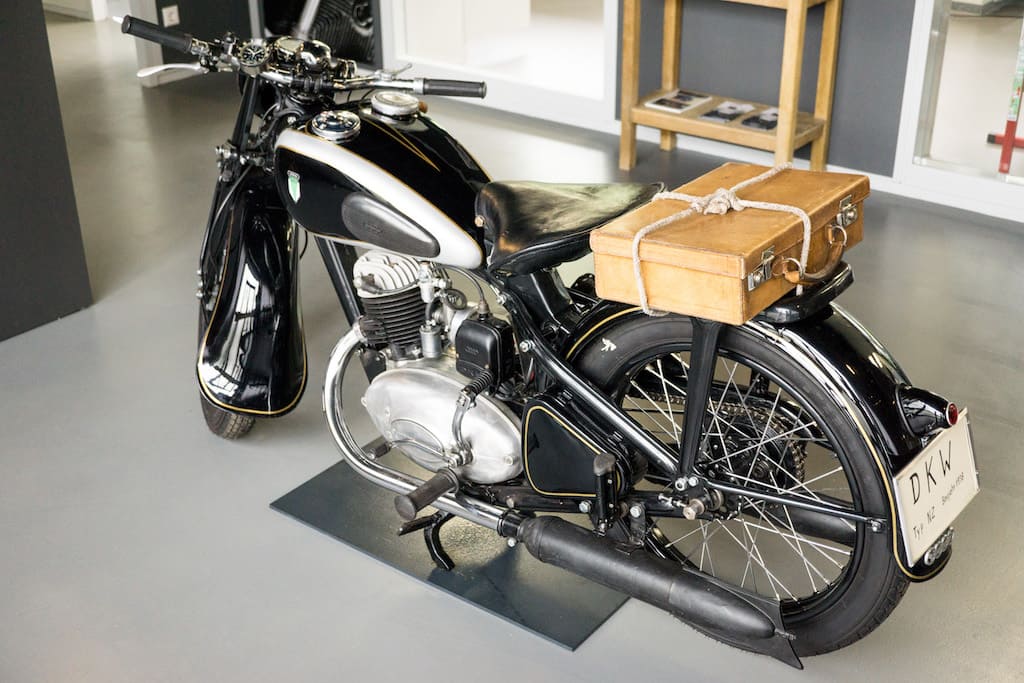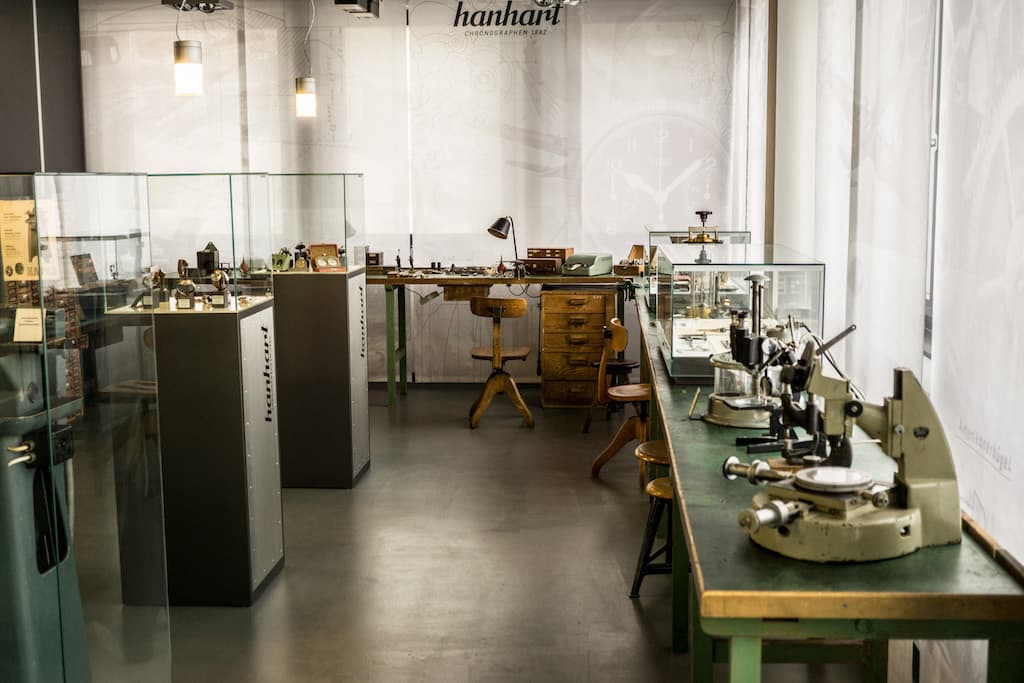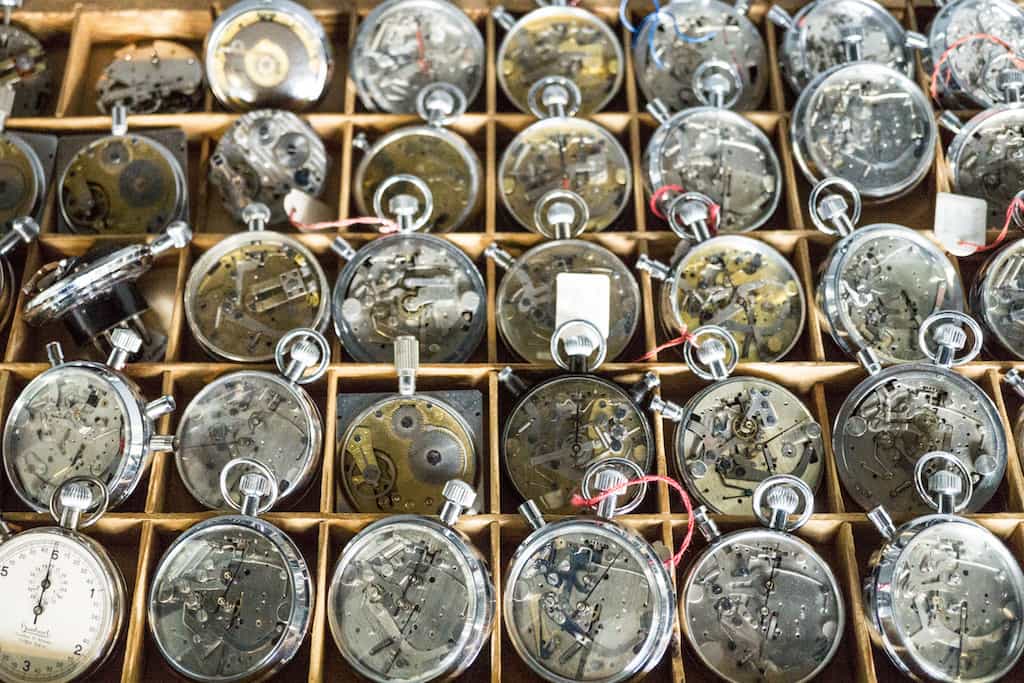 Finishing our tour, Simon Hall showed me the latest timepiece from Hanhart: the Hanhart Primus Black Ops Pilot (see below). Certainly not a watch for the fainthearted. The Hanhart manufacture also has a showroom where visitors can check out all of the current collection, timepieces and stopwatches. There is also a possibility to purchase watches from the collection. When you are ever in the area, you should try to make a stop by for a few hours. You will not regret it.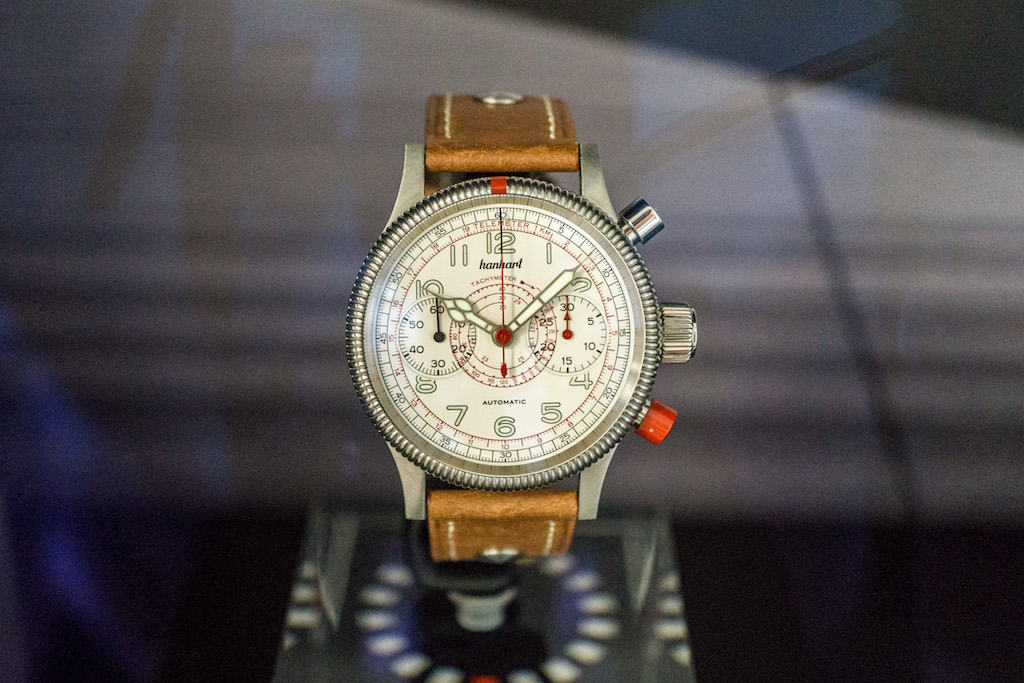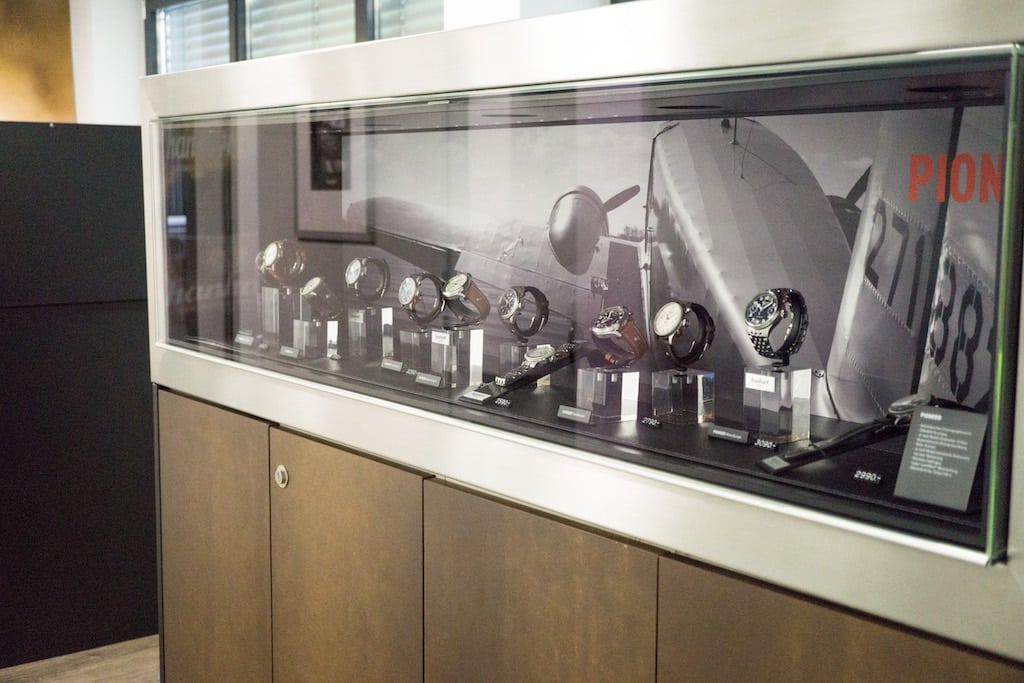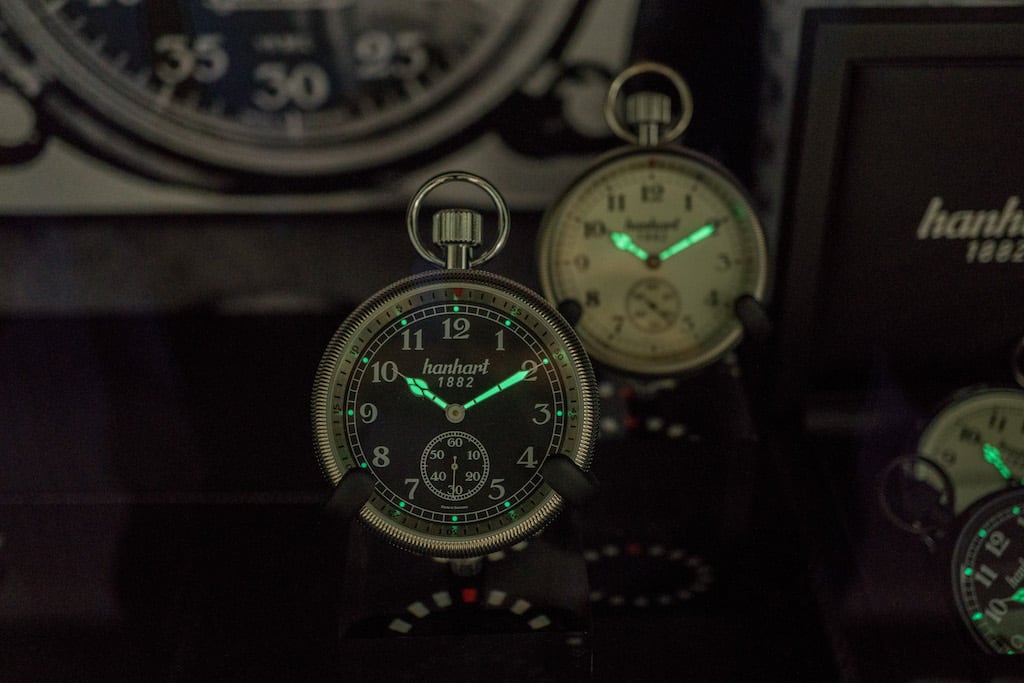 I would like to thank Simon Hall as well as the entire Hanhart Team for their hospitality and openness during the visit.
More information visit their website.
Balázs joined Fratello Watches in 2014 and he has been a fan of watches as long as he can remember. His passion for watches really took off in 2007 when he purchased his first fine Swiss timepiece. From 2007 up to recently, he was also an active and involved member of a number of on-line watch communities. Balázs has a weak spot for vintage Omega watches and vintage watches in general.
Latest posts by Balázs Ferenczi (see all)