Fratello Is Hiring: Office Manager With A Bookkeeping Focus In The Hague And Remote
Join an ever-growing, industry-leading team
Once more, we are looking to expand our team. Fratello keeps on growing, and with that, we need to expand the administrative side of our business to ensure smooth operations on all fronts. If you'd like to join our growing team as our office manager, read on…
Fratello is one of the most read and fastest-growing online watch magazines in the world. Join our team of watch enthusiasts focused on creating original and opinionated content. We produce videos, podcasts, social media content, and — of course — articles for our magazine. In order to keep on growing sustainably, we are looking for a new team member to help us on the administrative front with a focus on accounting.
While the office manager is required to work in our HQ in The Hague, we are also open to splitting the role and hiring the bookkeeping position remotely.
Responsibilities of the office manager
First and foremost, we are looking for a skilled bookkeeper who will ensure that we dot all the i's and cross all the t's. As our operation keeps growing, so does the complexity on the accounting side of our business, and we need someone to keep a competent and close eye on our numbers together with our management team and external accounting partners.
Additionally, you will be responsible for keeping our office in good shape and supporting us on multiple fronts. This includes everything from HR tasks to receiving and shipping packages and keeping track of our watch inventory. It's a role with a great deal of variety that touches most parts of our business.
Bookkeeping
Process incoming invoices (account assignment, including cost centers), obtain approvals, and prepare/post payments to the banking system
Processing of travel expenses and credit card statements
Preparation of outgoing invoices (accounts receivable), including the dunning system
Reconciliation of current accounting with the P&L/balance sheets from the tax consultant
Coordination of payment processes (setting up payments as well as monitoring incoming and outgoing payments, including liquidity planning)
Close coordination with our tax advisor and the group accounting department
Office managing
HR tasks such as onboarding new employees
Maintaining our office environment: overseeing the cleaning company, keeping track of and ordering office supplies, etc.
Receiving and posting packages
Keeping track of our watch inventory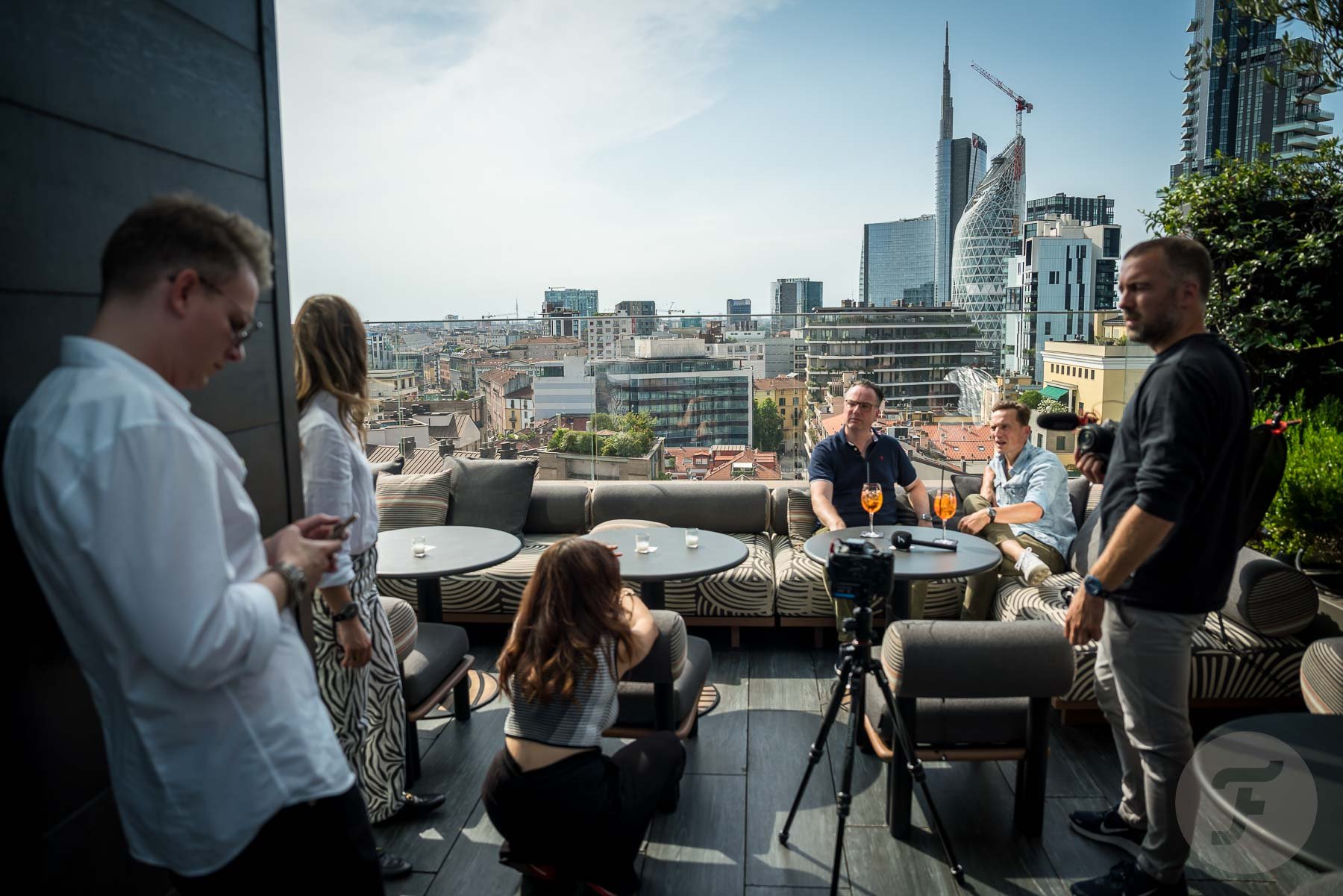 You are a great fit if:
You have completed an apprenticeship with a focus on financial accounting, a related college degree, or a comparable qualification
At best, you have several years of professional experience in accounting and have actively worked on monthly, quarterly, and annual financial statements
You are proficient in the use of common office solutions, especially Excel, and you can quickly familiarize yourself with new systems
You are fluent in written and spoken English
You are well organized, and you enjoy creating and upkeeping lean processes and structured environments
You have an eye for details, and you like to think along
What to expect at Fratello
Fratello started in 2004 as a hobby project for our founder, Robert-Jan Broer, to share his passion for watches with the world. That spirit is still at the core of Fratello. We may have grown rapidly and are now one of the most widely read titles in the world of luxury watches, but we kept our identity as a group of friends and coworkers who share a passion for watches. It's a dynamic team in which everyone has their area of expertise and can work independently, yet we all have each other's backs.
Our HQ in The Hague is located in a modern startup hub, the Caballero Fabriek. Surrounded by both established and up-and-coming companies, it is the perfect spot for us to continue to grow, learn, and collaborate. Our vision is to unite watch lovers under a brand that is home to an engaging community. We are a group of authentic people who are authorities in our field and care deeply about our audience, all while not taking ourselves too seriously. Sound good? Join us on this journey! Send an email with your CV to [email protected]. We can't wait to hear from you.