Hot Take: Geneva Watch Days Louis Moinet
Initial impressions and first-look photos from GWD
If a brand is built in the image of its owner, then Louis Moinet is built very well. Simply put, the brand and its creations are as bonkers as the characterful Jean-Marie Schaller whose personality is riddled through every single thing the brand does. And it's not just the products. Jean-Marie Schaller's eccentricity infects everything LM touches.
The staging of this presentation was hands-down the best thing we saw during our time in Geneva and was the best advert for what Geneva Watch Days can offer that Baselworld and SIHH never, ever, in a million years could. The GWD format favors journalists. Having to float from location to location had a really positive effect on our energy and enthusiasm levels. The changing scenery, the fresh air, the relaxed atmosphere all fed into making the experience more enjoyable and less draining than the marathon slog of Basel of old.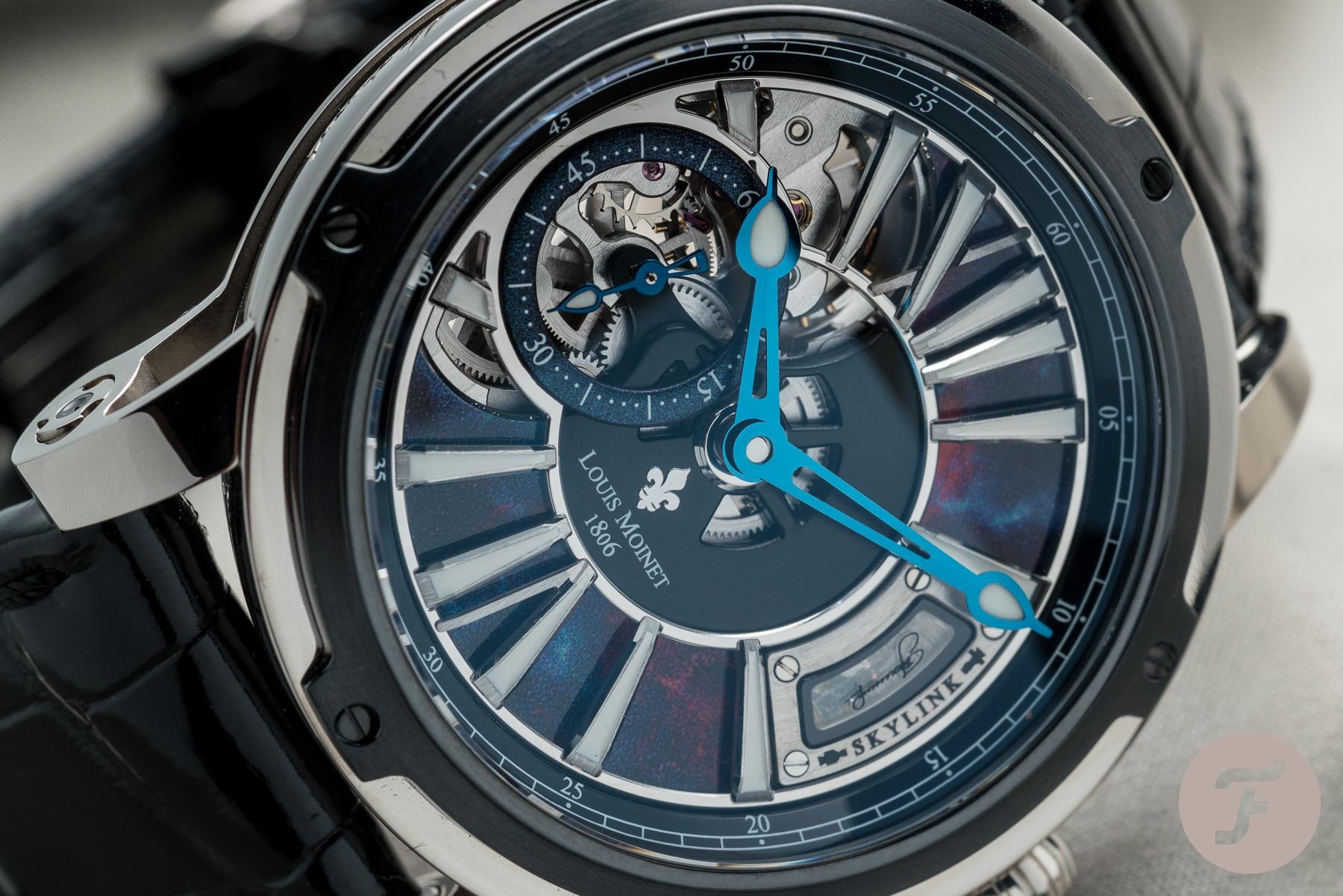 Wordless impressions
But the very best thing was the brands' ability to create an environment that could communicate their ethos and message effectively. These wordless impressions are invaluable. They provide a sense of what a brand stands for and how it does business far more effectively than press releases or the bright lights of Baselworld.
These personalized environments don't just deliver a message. They also enrich our memories. It is far easier to remember what we've seen because each set of experiences is so unique. And the "prop room" slash "film set" put together by Louis Moinet was:
A) Fully mental.
B) Fully awesome.
Jean-Marie Schaller is the Willy Wonka of the watch world. This likeness was hammered home by the presence of a prop from the movie, but it couldn't be more apt. There is a childlike wonder in everything he does. If you believe watches should make you smile or shake your head in amused disbelief, check-out this brand. It takes care of both tasks with aplomb.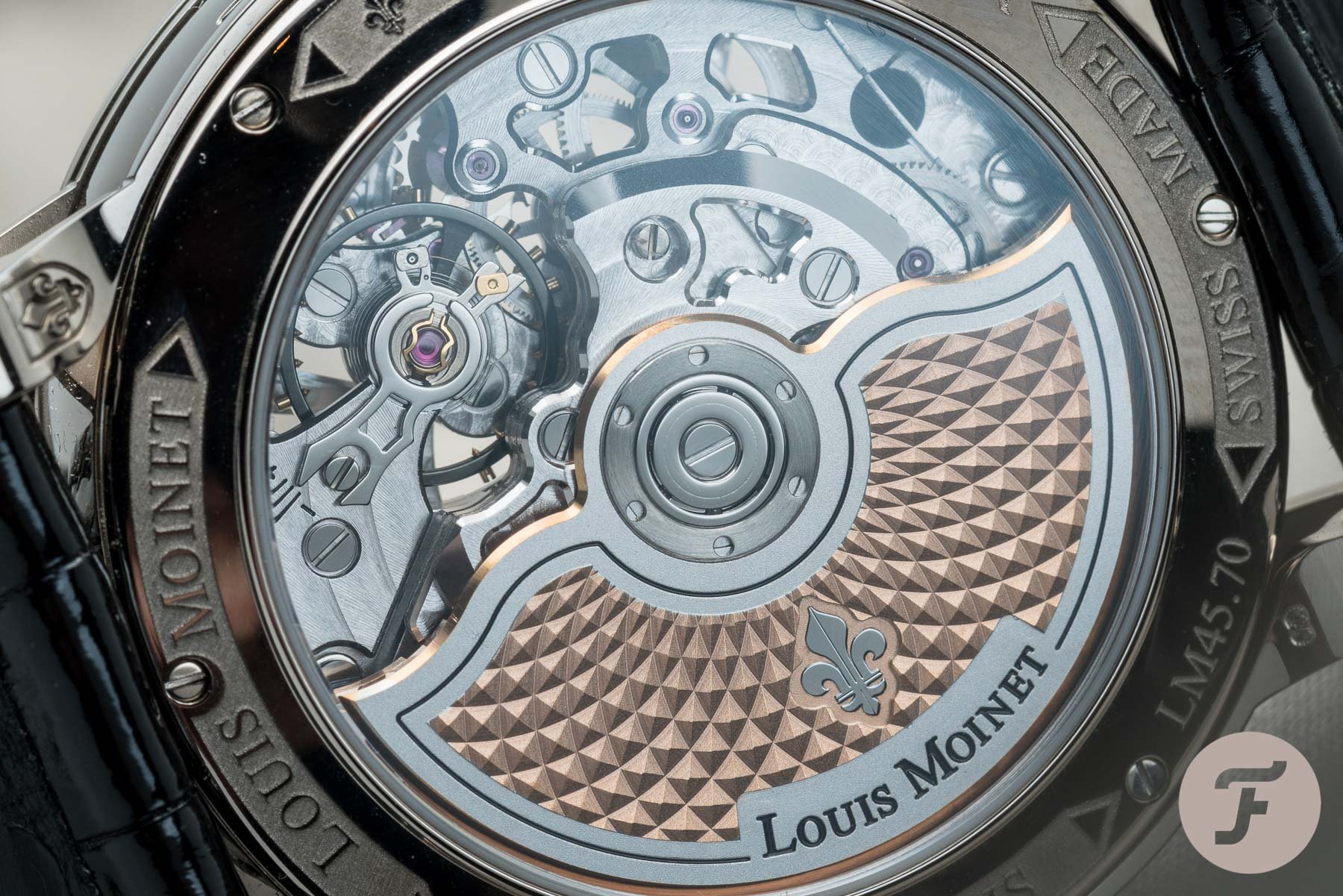 Hot take
Hot take: Louis Moinet was running a competition for visitors to win a watch. That's one heck of a giveaway (word on the street was that the watch would have normally retailed for 40k). That's a pretty big investment for the brand to have made, but — wow — was it exhilarating. You can imagine whoever wins that watch will become a tireless ambassador for the brand. It doesn't even matter if they like the watch or not. That's just an awesome play by the brand — much respect.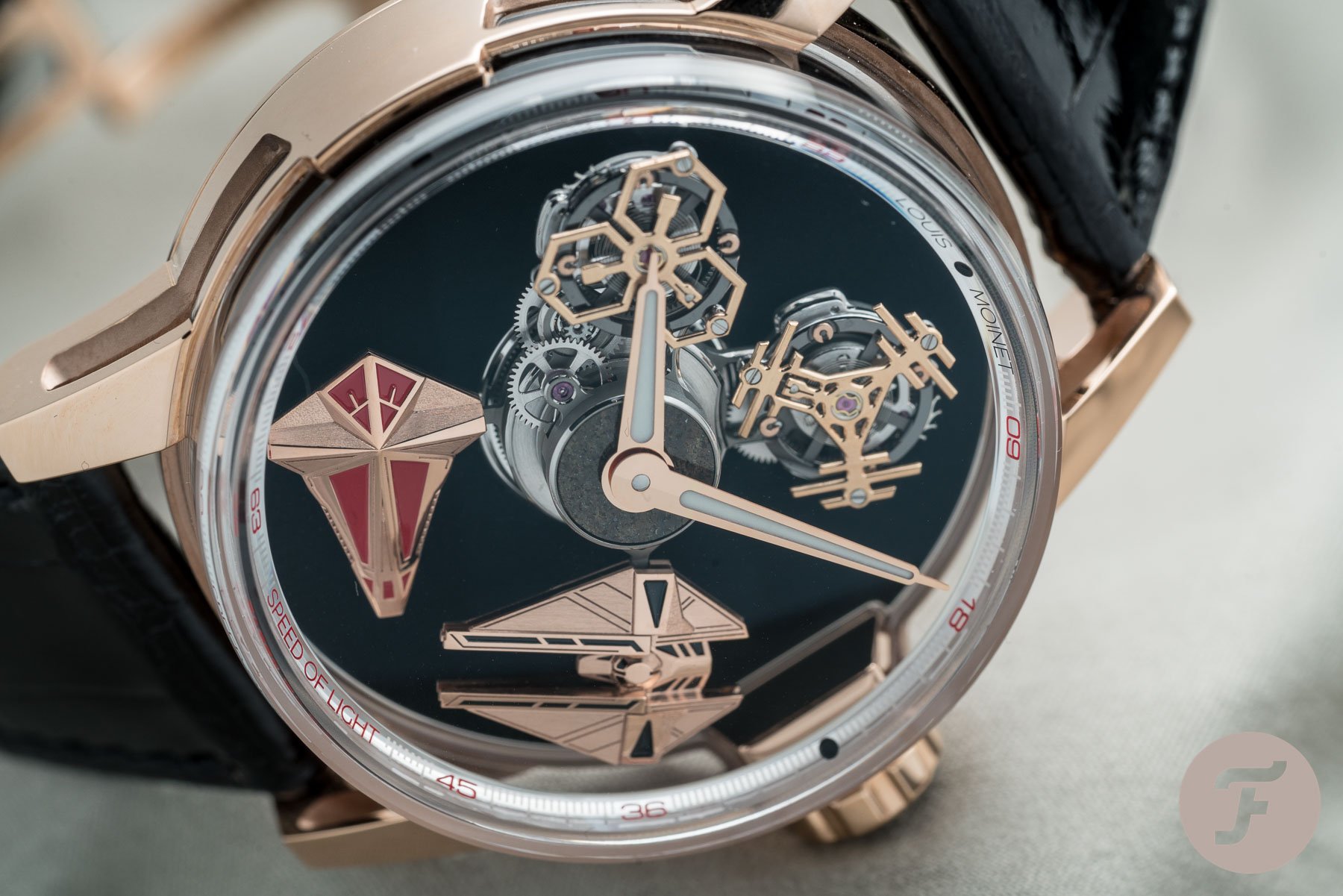 Aside from the excitement surrounding that soon-to-be-made draw (which actually used Wonka-style Golden Tickets), the best piece to my eyes was a space-themed watch that saw four "vessels" overlap one another 18 times per hour as they zoomed around the dial. You'll need a ladder to get from the case back to the apex of the sapphire conservatory that houses this intergalactic merry-go-round, but it's the kind of can-do craftsmanship that just makes you smile. Bravo, JMS. You knocked this one out of the park.
In-depth reviews of the pieces seen during the fair will follow. Feel free to comment below with your initial takeaways of new releases, the event format, and anything you'd like us to focus on or explore further.
Follow me on Instagram @robnudds