Hot Take: MING 27.02 Gradient Guilloché — Saving The Best For Last
A stunning dial closes out the 27 series
The MING 27.02 is here and we see it as a bittersweet release. The watch is a beauty, but it marks the end of the 27 series of watches.
It's no secret that we're fans of MING here on Fratello. We look forward to covering their announcements and enjoy the fact that their watches continue to sell at lightning speed. In fact, I was so taken with last year's 18.01 H41 diver that I ordered one and it just so happens to be on my wrist while I type this. Every new release by the brand brings us something new and this instance is no different. Make no mistake, the watch is the focus, but the release strategy has changed. You can read this article at ease and take solace in the fact that ordering for the MING 27.02 begins at a later stage — we'll get to that shortly.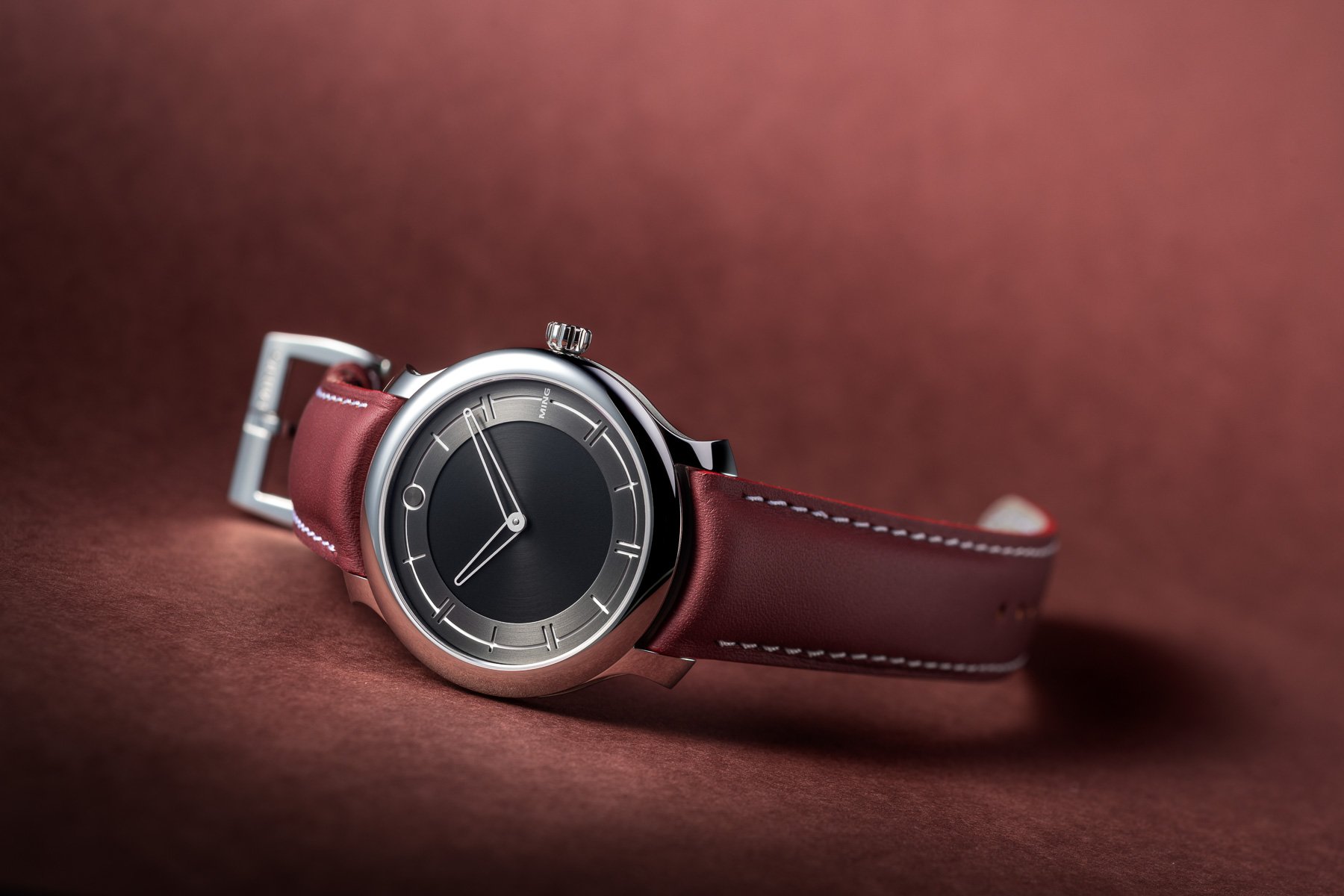 The MING 27.02 follows the 27.01
You'd have to travel back to May 2020 when the MING 27.01 (pictured above) was first released. This watch brought a 38mm stainless steel case with the brand's signature flared lugs and modern onion crown. There was something notably different, though, with hollowed "flying blade" lugs and bead-blasted case flanks. MING even went so far as to provide a pin buckle with hollowed sides. The case back shows an ETA 7001 hand-wound movement heavily modified and adjusted to five positions by Schwarz-Etienne. The literature tells us that the gear train and escapement are the only major components that remain. At CHF 3,950, the 125 unit allotment sold out very quickly. As we will see, the MING 27.02 follows a similar path with some appreciable changes.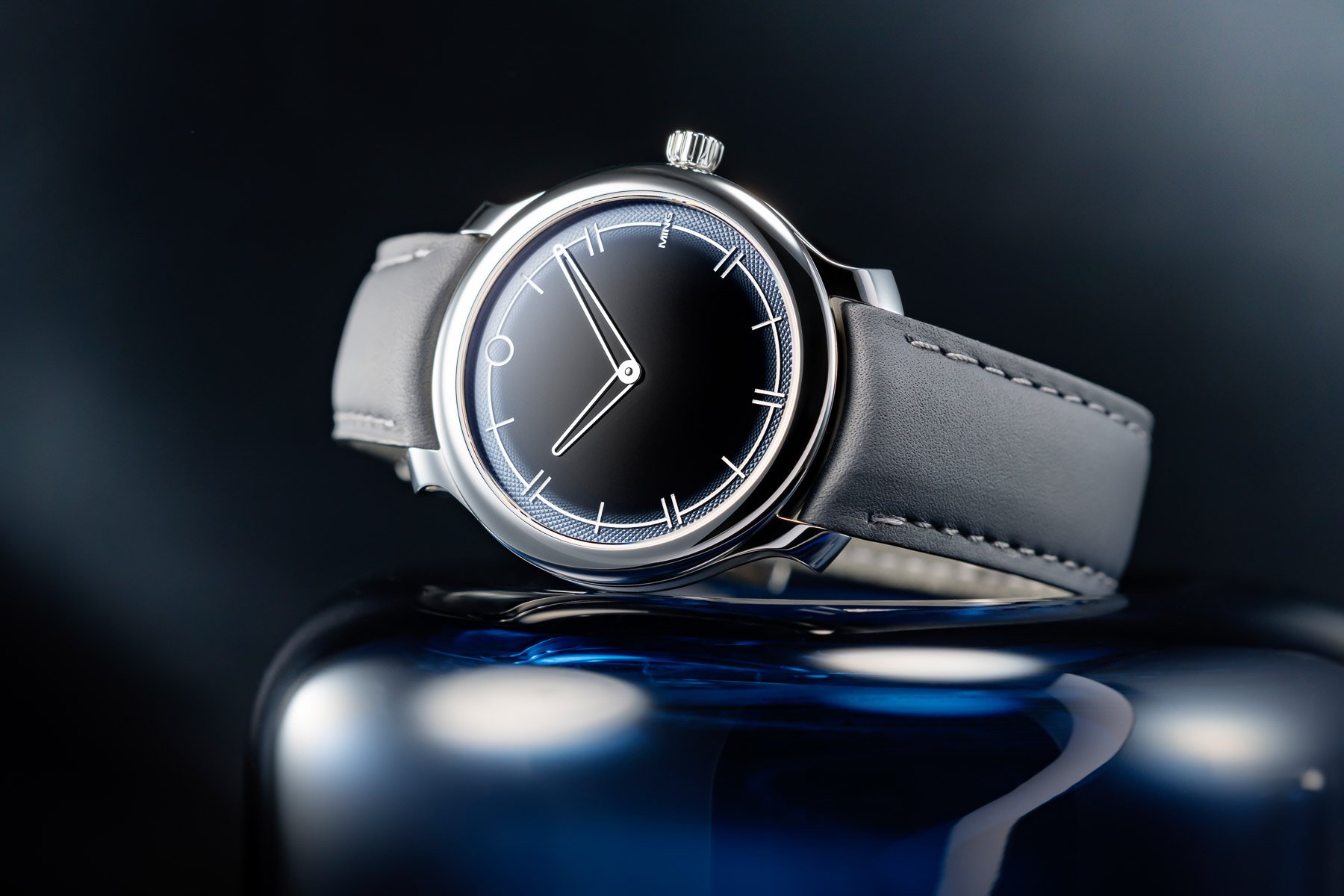 A beautiful new dial that's very MING
The MING 27.02 carries forward with the same case and mechanical specifications as the first model in the series. The dial, however, is quite different and it stays true to the MING 27.02 Concept that was auctioned last November as part of a three-piece set. This translates to an all sapphire dial with a gradient coating on its underside along with laser etched and non-lume filled indices. This is attractive but what sits beneath this dial gives the watch its flair.
We're accustomed to guilloché dials just below the watch crystal, but viewing such a pattern below the dial as in the case of the MING 27.02 proves entirely different. A textured, stamped flat brass guilloché ring sits on top of the movement and below the sapphire dial. Due to the gradient, the patterned blue Clous-de-Paris surface appears from the bottomless black center. It then becomes brighter and closer at the dial's edge. For a traditional style of surfacing, it takes on a more contemporary yet restrained look here. I find it incredibly attractive and far different than the dress watches that I normally enjoy.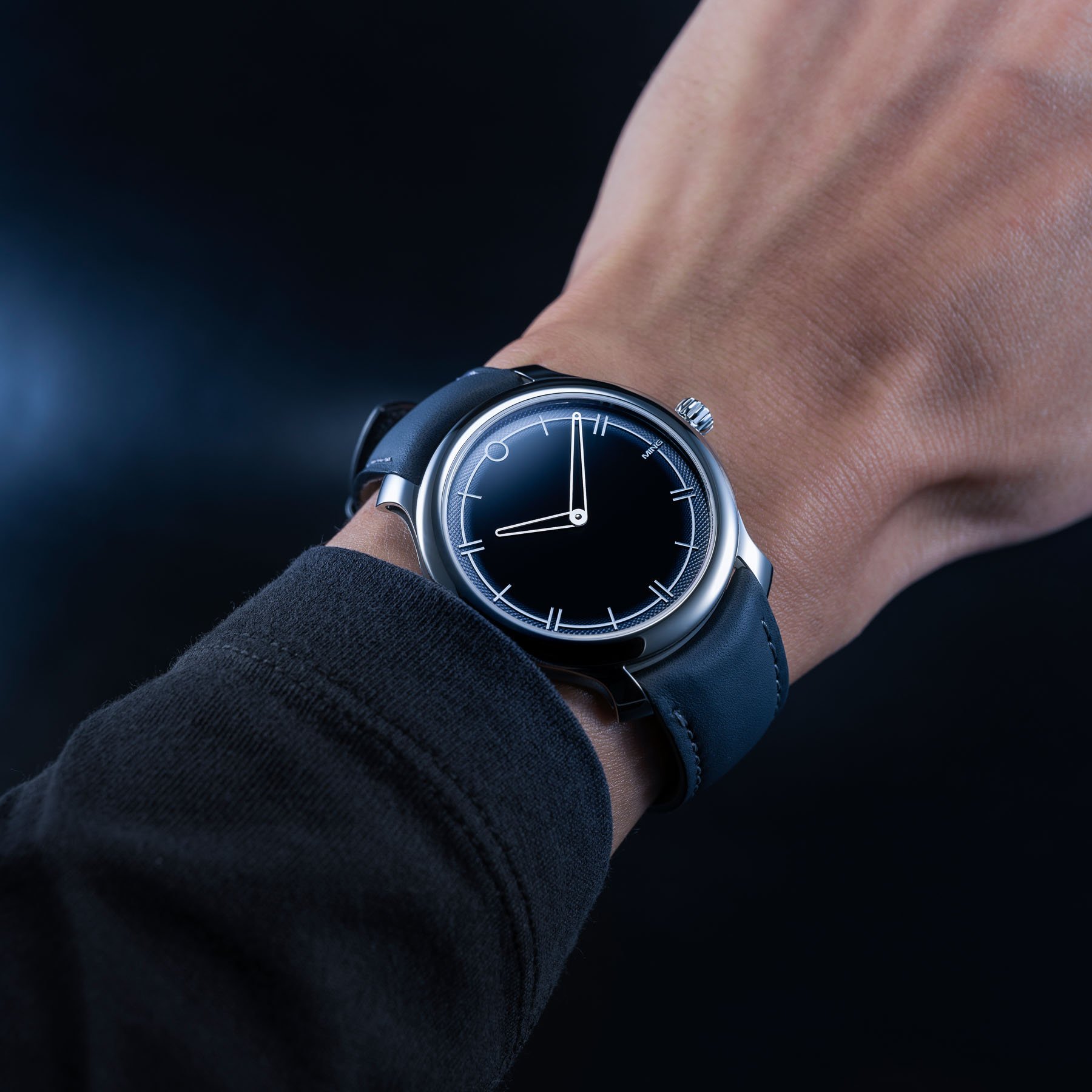 Additional details
The MING 27.02 uses the same 6.9mm thick case along with a perfectly wearable 43.9mm lug to lug. It has a utile 50 meters of water resistance and will ship with a blue-grey 20mm curved end calf strap by Jean Rousseau. Studio Koji Sato will provide the leather travel pouch. Of note is the fact that the titanium universal bracelet will fit this watch, but it is more suitable for thicker watches.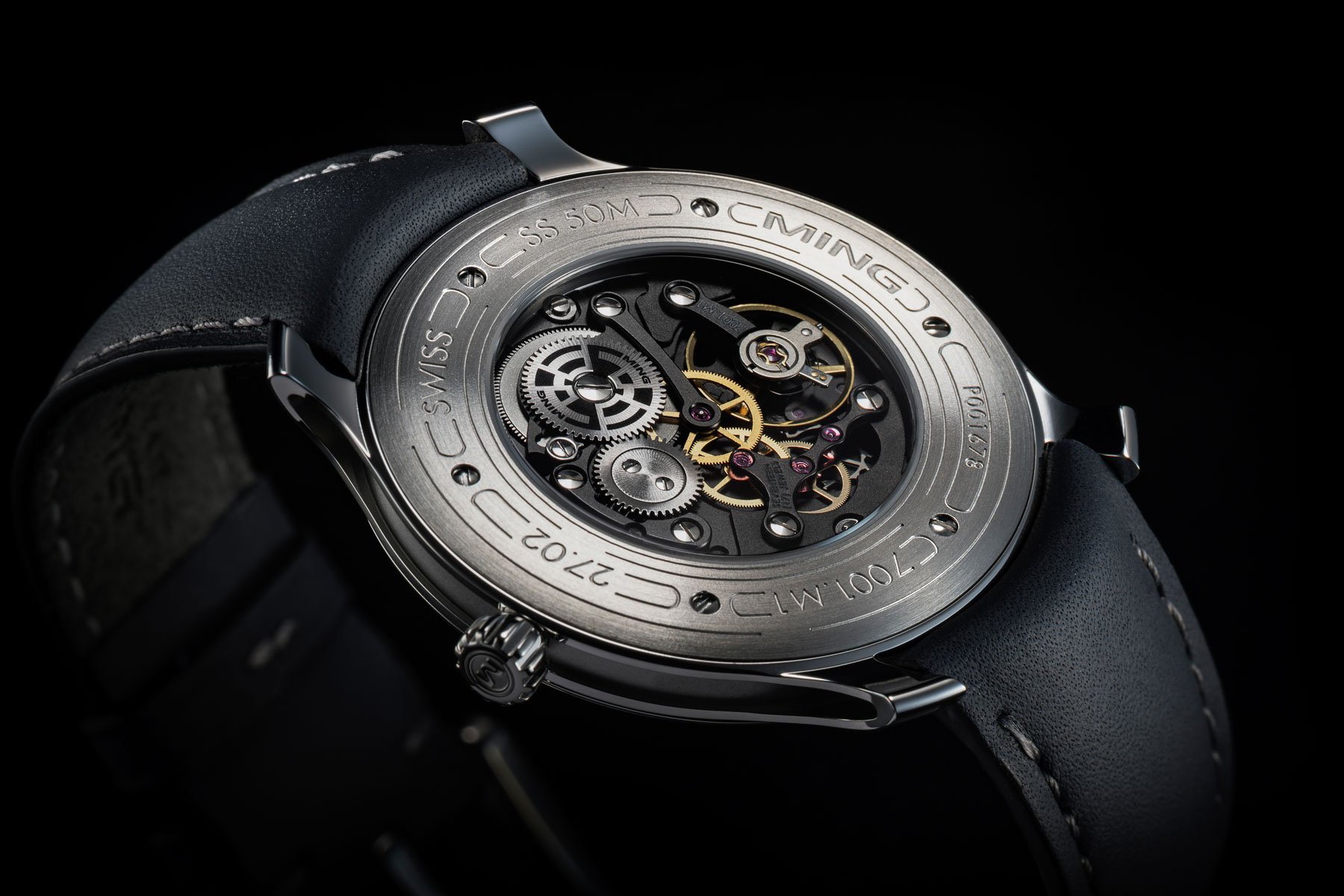 Pricing and thoughts
The MING 27.02 will retail for CHF 4,950. If you're counting, this is CHF 1,000 more than the 27.01, which is not insignificant. I cannot speak to the increased costs associated with the latest dial construction, but it's clear to me that there's more at work here than on the 27.01. Is it worth the extra money and is it better looking? I think these are both highly subjective questions. In my view, this is yet another gorgeous piece that looks like little else on the market aside from showing a familial resemblance to other MING watches. Personally speaking, this just might be the dress watch for me.
MING will make 200 of these pieces along with the final 150 27.01 pieces and then the 27 series is complete. Apparently, a lack of ETA movement availability is forcing a change in direction. One positive is that the release strategy for the MING 27.02 should allow customers to have a better chance of landing one. On January 14th (when this article is released), existing customers will have an opportunity to purchase one of 50 27.01 models and/or one of 50 27.02 models. On January 15th, 50 of the 27.01 and 75 of the 27.02 will be offered at 1 pm GMT time on the MING site. The same number of each will again be offered on January 22nd at 3 am GMT. The watches will begin shipping in November 2021.
We will go hands-on with the MING 27.02 as soon as possible. Until then, visit the official MING site for more details.
Watch specifications
Dial
Gradient sapphire dial with laser etched and white-filled indices, Blue Clous-de-Paris ring with stamped guilloché
Case Material
316L Stainless Steel
Case Dimensions
38mm Diameter, 6.9mm Thickness, 43.9mm Lug to Lug, 20mm Lug Width
Crystal
Sapphire crystal with double-sided antireflective coating
Case Back
Sapphire display back held by six screws
Movement
MING 7001.M1: heavily-modified ETA 7001 with new bridges and baseplate, hand wound, 42 hours of power reserve, adjusted to five positions by Schwarz-Etienne, Black chrome plated bridges and plates
Water Resistance
50 Meters
Strap
Smooth calf blue-grey leather strap by Jean Rousseau Paris, curved bars with quick release, 70/120mm length, fitted with 2nd generation 'flying blade' stainless steel buckle