How To Start A Watch Collection With €10,000: Mike's Picks — Seiko, Rolex, And More
What can I say? The '90s were big for me
Ten large, one stack of high society, or whatever you call it — this, €10,000, is what I've been given to start a watch collection. Some would call it an insane amount of money to spend on an archaic wrist device. Others, perhaps, would say that it barely covers the price of admission. So, what will I do with this chunk of change? Let's see…
In reality, €10,000 is a lot of money to set aside for the sole purpose of starting a watch collection. It's the kind of money that pays for a seriously nice vacation or two. It helps pay off a car or some sort of desperately needed home renovation project. In the watch world, though, it all depends on your aims. Be reasonable, and you can expect some great opportunities. Go for one big-name piece, and this sum will be gone in a flash! I've watched several of my Fratello colleagues take a swing while we cycle through each team member. I like a lot of their thinking, but I may go down a slightly different path. Ready? Let's go!
One stack of high society — let's play!
This is a truly challenging situation I have on my hands. Given €10,000 to start a watch collection, what would I do? Before I get to it, though, you must know some things about me. Because, after all, this article is going to reflect my views on what to do with this tranche of loot. First, I have a small wrist, and that means that I tend toward smaller watches. Second, aside from chronographs, I veer away from complications. Hint: you won't find any moonphase recommendations here. Third, and this relates to the second, I like clean and simple watches. It's possible that I just might bore you, but it's my money after all!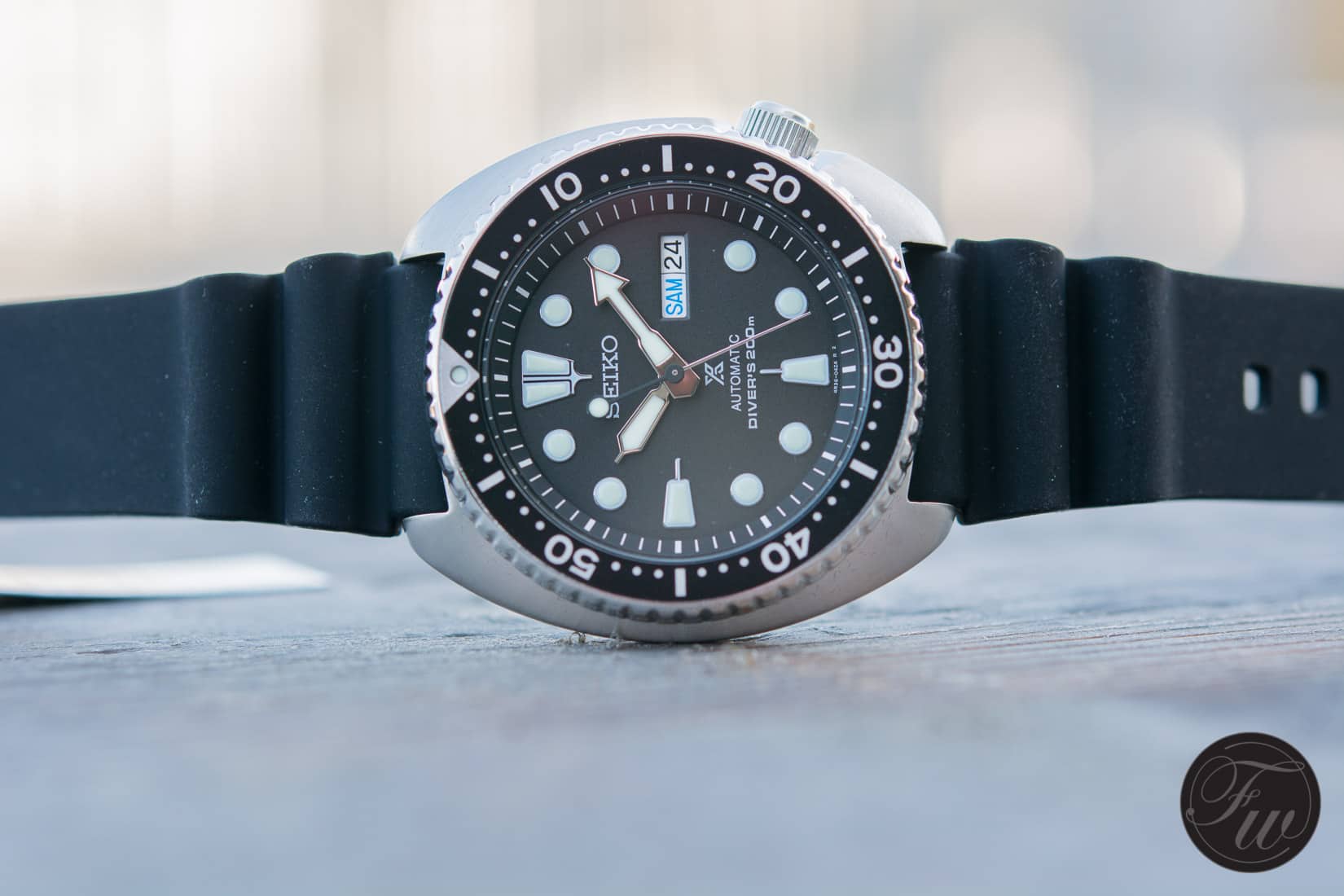 Beginning a watch collection modestly
I've read many takes on a topic like this. Whether it's a three-watch collection or a "how to spend it" essay, I have my own thoughts. Let's kick things off with a small expenditure. I'd like to use roughly €350 of my loot on a modern Seiko Turtle like the SRP777. Knowing me, I am sure you thought Seiko would make my list. Did you think it would be the lowly Turtle? Since its return in 2015, the Prospex Turtle has quietly done its job while making way for scores of new Seiko divers. It uses the safe yet unspectacular 4R36, boasts 200 meters of water resistance, and is a dead ringer for the 6309 original from the '70s. It comes on a fantastic silicone strap or a bracelet that isn't necessarily worth the extra outlay. At 44mm × 48mm, it somehow works for almost every wrist. Best of all, this watch has classic styling that is pure Seiko.
Owning a diver is necessary for a watch collection. Sure, 99% of us don't dive, but I think it's necessary because this is probably the most popular watch style. Plus, a watch like the Turtle is durable, transcends price levels, and, therefore, can go pretty much anywhere. Also, a watch like this has real "watch nerd cred." In other words, it's not the type of watch that an uninformed consumer typically purchases. Best of all, it barely uses any of our scratch — nice start, eh?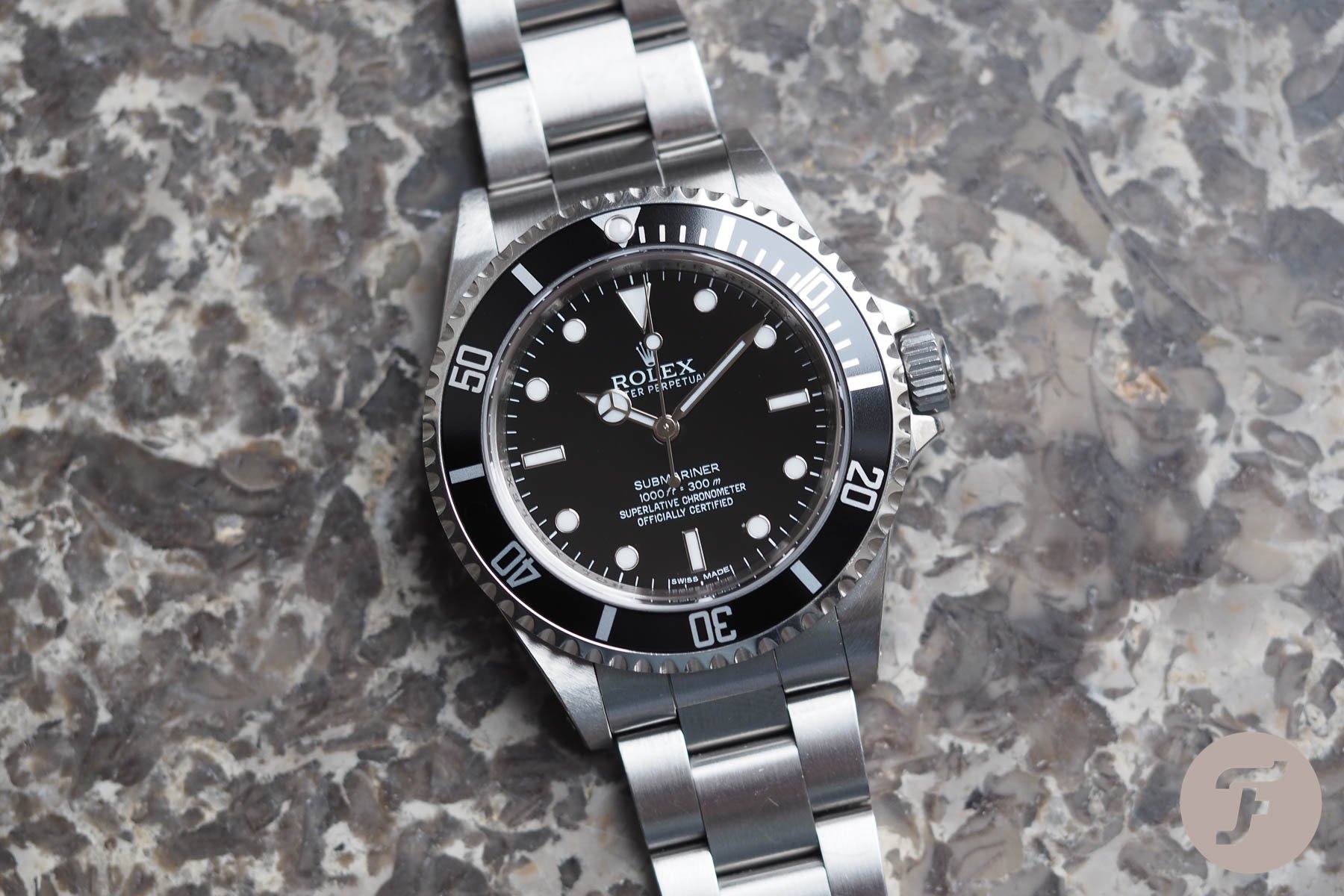 Chips in — the big piece
With my own watch collection, I could easily be described as an accumulator. I own a lot of watches in many styles. The point of this exercise, though, is not to use the €10,000 to buy as many pieces as possible. At least for me… We own a diver now, so it's time to go "chips in" and spend big on the cornerstone of our collection. This is the watch that will see the most wrist time. It should be versatile and classic.
Normally, my suggestion for this piece would be easy. I'd say to pick a Rolex Submariner 14060 like the "M" pictured above. This is an end-of-days watch that works for just about every situation. It isn't a creative pick, but it is one that's about two years too late. You can get a 14060 for under €10K, but you'd end up making a lot of excuses for it. Perhaps, there are private sale opportunities, but most pieces under the five-figure mark will be overpolished. Therefore, we need to turn our attention elsewhere. Besides, we already have an iconic (albeit cheaper) diver in our collection.
Other five-digit Rolex pieces to begin a watch collection
Something like a 14060 or a 16700/10 GMT-Master is out of reach, so let's think about a few other Rolex options for our money. Now, before you get cranky about Rolex or call it unoriginal, let's make a few points. Firstly, the five-digit Rolex models from the '90s and '00s are modern pieces. However, they existed before things got out of hand. They remind me of a calmer period. Second, the watches are durable and incredibly wearable. They bridge the gap between old and new. Thankfully, though, they still look like tough tools instead of the over-polished jewelry that's on sale today. Finally, if you start a watch collection and then decide you don't like watches, selling a Rolex is dead easy. Therefore, I'd like to present three Rolex options with which to begin a watch collection before moving on to a couple of other choices.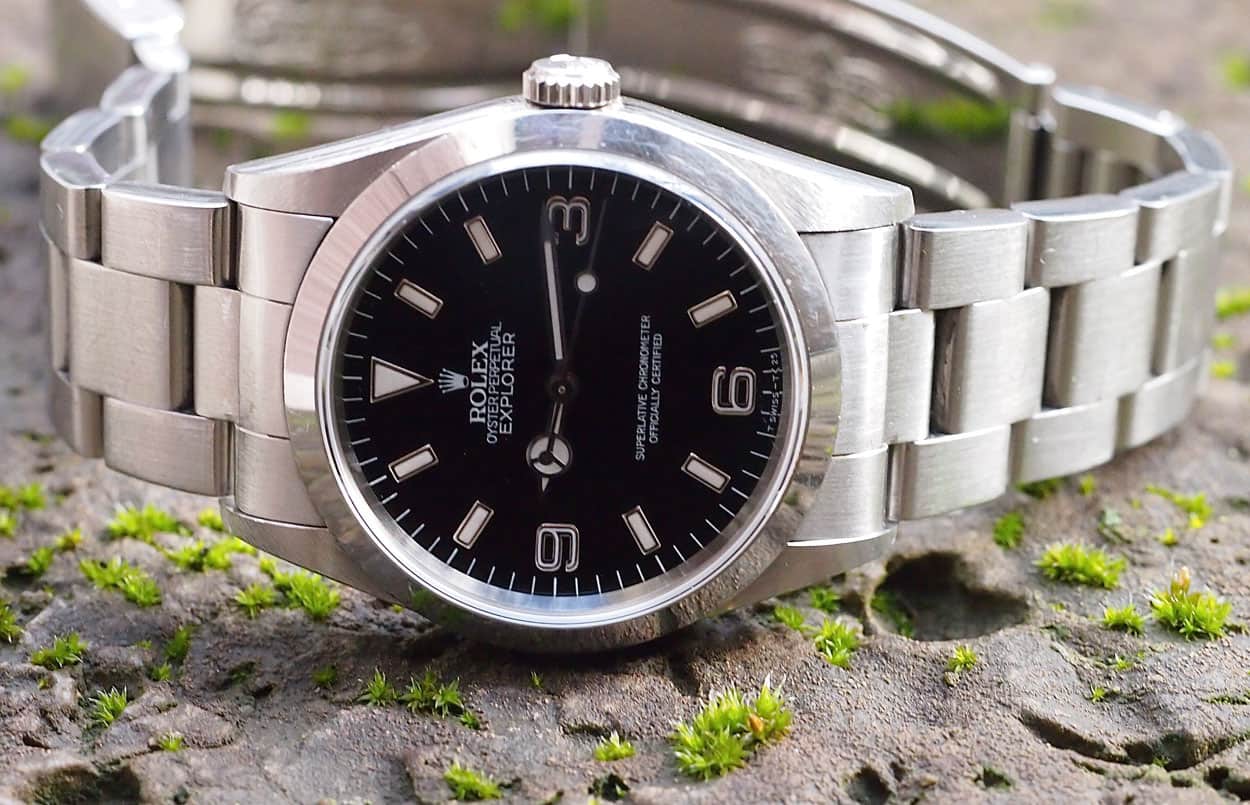 The Rolex Explorer 14270
Folks, an argument could be made that the Rolex Explorer 14270 and its 114270 followers are amongst the best watches ever. They're simple, durable, and ridiculously comfortable. Plus, they fly under the radar on the wrist. They were hot as hell when new and then faded into obscurity during the big-watch craze that has finally subsided. True, they're only 36mm, but they wear so nicely on an Oyster bracelet. Some decry the 3000-series movements in the 14270, but I've never had an issue. It's the model I own and wore for 13 years in a row. I personally like the earlier stamped end links because they allow the bracelet to drape over my wrist. Prices are up, but you should still be able to find a decent one for under €7,000.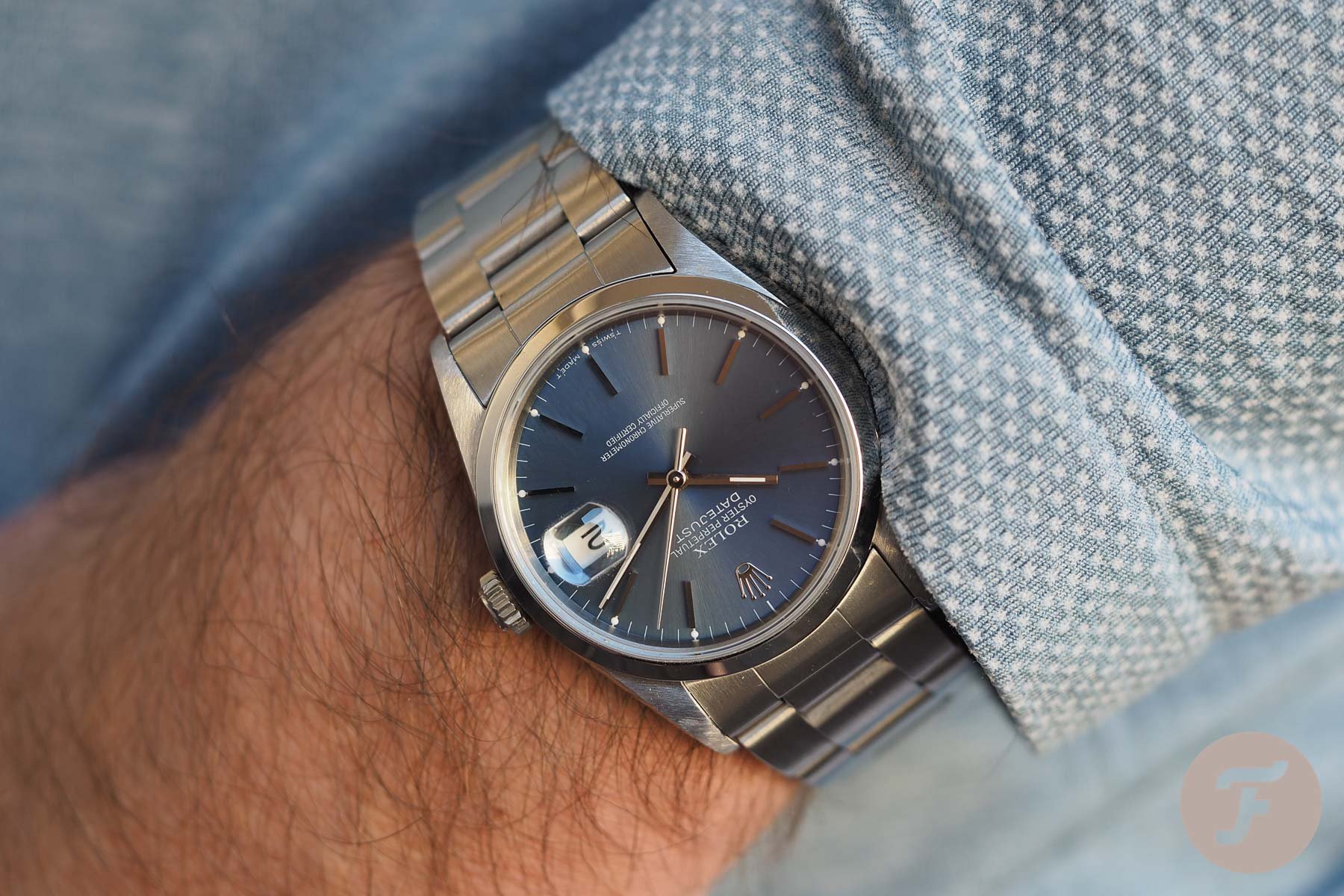 The Rolex Datejust 162xx
The Rolex Datejust 162xx series fits within the same '90s timeframe as the Explorer 14270. This means that they're built bank-vault tough and look modern enough to pass as new watches to the untrained eye. A Datejust is timeless even if it's so incredibly commonplace, and that makes it a nice centerpiece for a watch collection. These watches also came in at 36mm in diameter and used the bombproof 3135 automatic calibers with quickset date function. The styles and choices are literally endless. The 16200 exists with a smooth bezel, the 16234 comes with white gold fluted bezel, and the 16220 has a steel engine-turned bezel. There are two-tone options as well. No matter what you choose, options exist for roughly €5,000 and up. Check for bracelet stretch on the lovely Jubilee or go with a stouter Oyster. There are tons and tons of options for this "no excuses" watch that can handle everything from the pool to the office.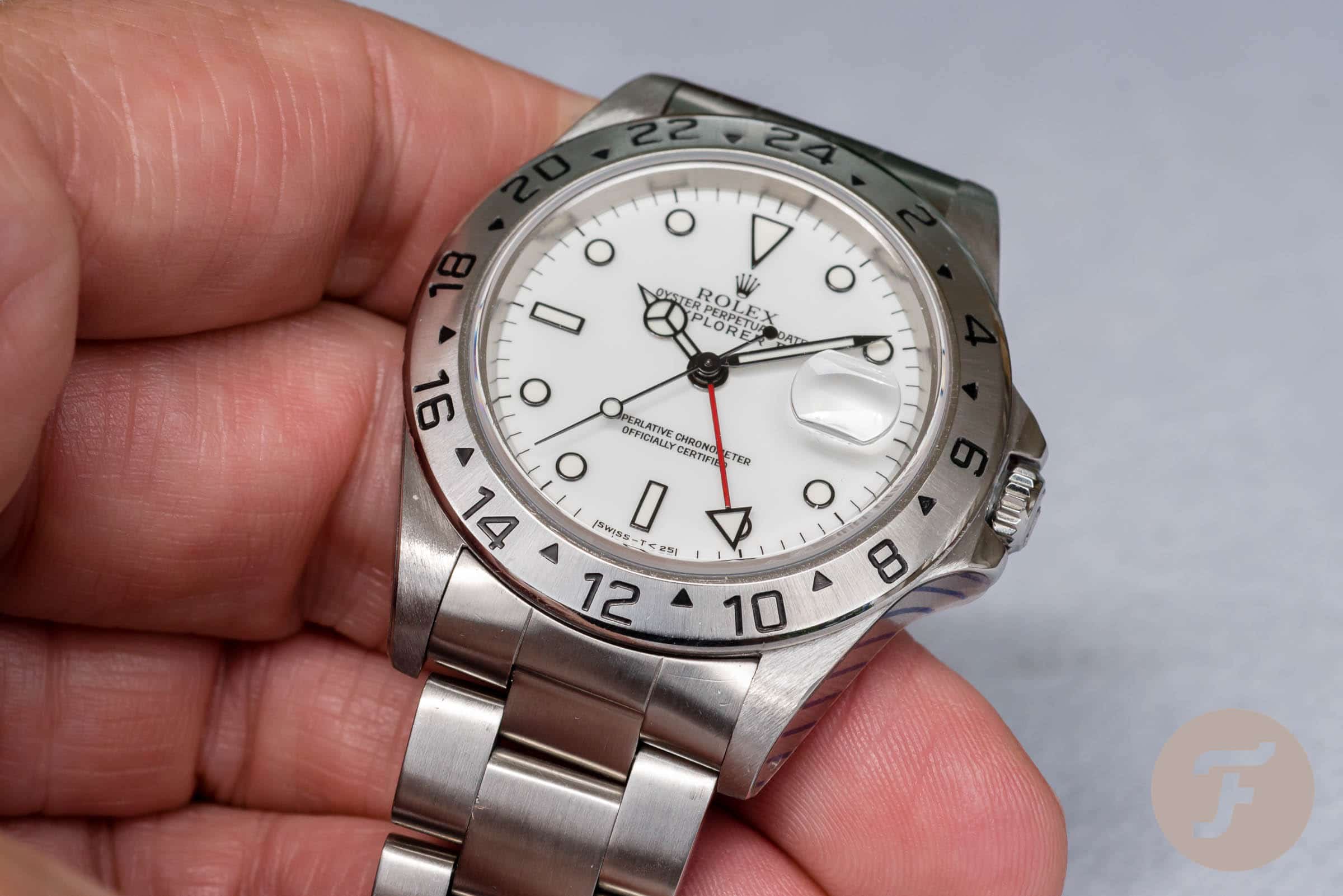 The Rolex Explorer II 16570
For those of you who just can't see yourself in a 36mm case, the 40mm Rolex Explorer II 16570 just might be the ticket. These watches were always the black sheep of the sports models, and as a result, they're still priced somewhat fairly. I say, "somewhat," because they languished forever in the sub-€4K range. For the most part, these pieces used the 3185 automatic and that meant a quickset hour hand. Essentially, this is a GMT-Master II without the rotating bezel, and some really like that aspect. It also came in both white and black with the latter bringing a slight premium. Figure on €8,000 or so for one of these pieces, and you'll have a great daily piece in your watch collection that shouldn't lose value.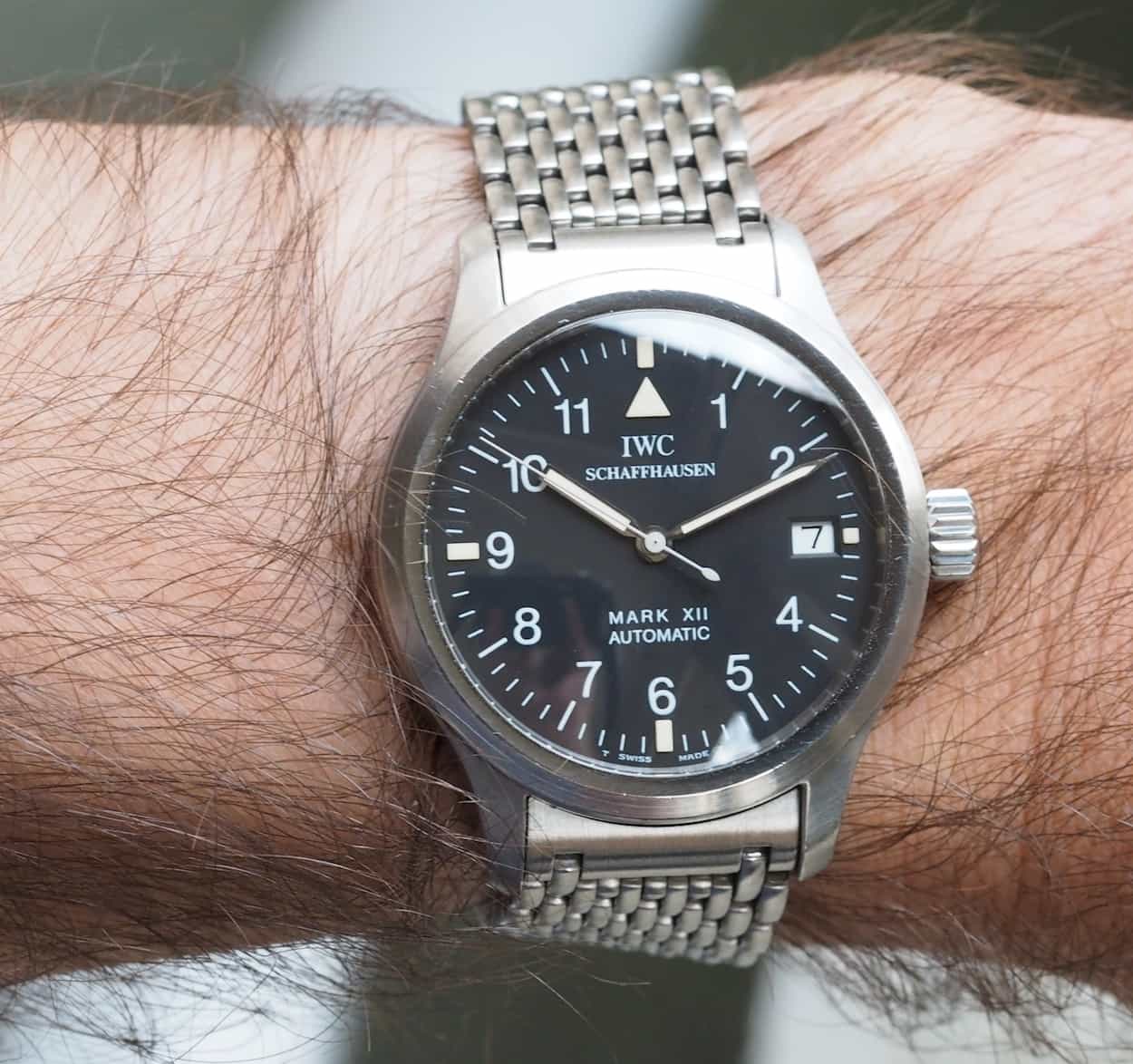 The other big guns — IWC Mark XII
Well, for the non-Rolex crew, I'm sure they didn't appreciate my three-piece recommendation for the start of a watch collection. What else would I choose? Well, I do love the IWC Mark XII on its amazing bracelet and JLC-sourced movement. It wears a lot like the Explorer above at 36mm, but costs somewhere around €4,500. If you're a smart shopper, you just might be able to land one and a Datejust. Not too shabby…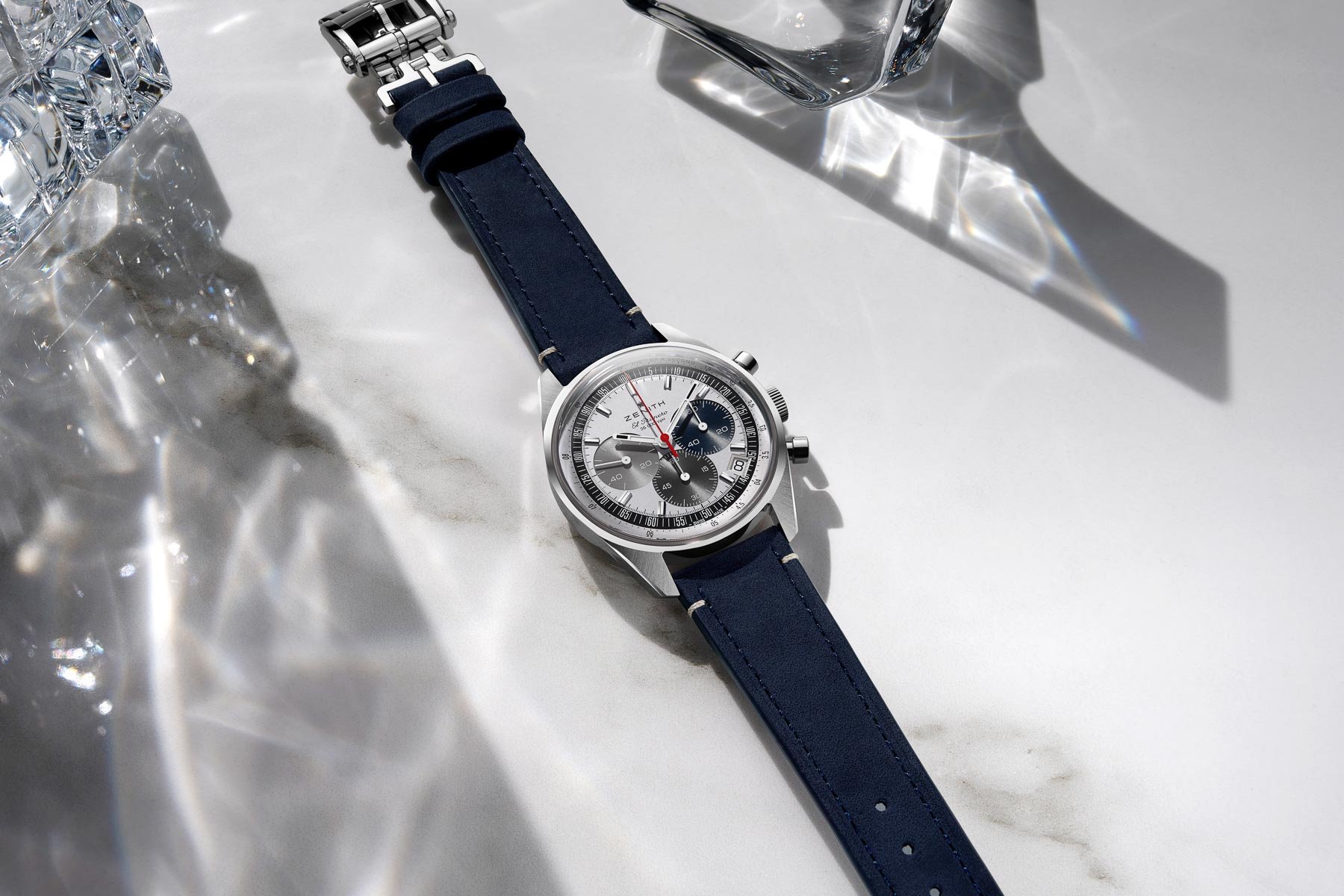 One more option — leaving the watch collection account empty
I do like new watches, but my heart lies with pieces from the past. Every so often, however, something comes along that truly makes my head turn. Perhaps it's because the watch I have in mind is a near replica of its ancestor that it interests me so much. The Zenith Chronomaster Original is one of my favorite watches in production today. At €8,800 on a bracelet or €8,300 on leather (get the bracelet), this watch is a stunner in its original A386-inspired colorway. If you're just starting a watch collection, you could do so much worse than this watch. The hi-beat El Primero is a bit different than the original from 1969 in the way that it counts minutes, but it's still amazing. Every big brand makes a chronograph in this price range (or above), but the Zenith is my choice. Besides, you'd already own that Seiko Turtle, so there's no need to worry about water sports.
If you shopped wisely and still have a couple thousand left…
So, let's say that you got a good deal on your big-ticket item, and you have between two- and three grand left. What do you do? If you're shopping in Japan, something like the Speedmaster Professional just might make the cut. It would be tough, though. What I would do, assuming that you didn't pick up the Zenith, is to head to Chrono24 and type in "El Primero" and find something that fits your budget. For my money, I'd nab an Ebel 1911 in two-tone because, honestly, everyone needs something like this in their watch collection. It's a statement piece and a damn good one!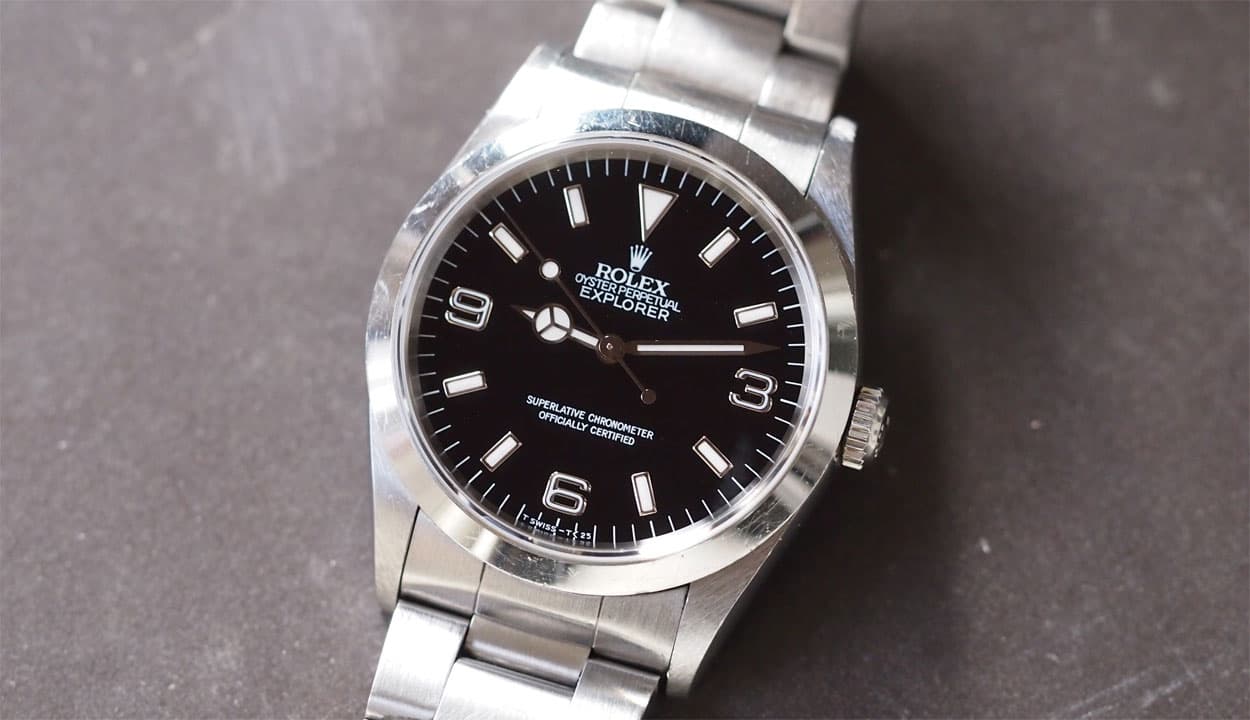 A person's watch collection is, well, personal
It's genuinely difficult to tell someone how to start a watch collection. I gave advice that started exactly where I began my journey — with the Explorer 14270. Yes, it's a Rolex, but I think I chose a slightly less-traveled path. Still, enjoy this article for what it's worth — nothing! Choose watches that you connect with and never worry about whatever someone else thinks. That's the real magic in collecting watches.