Ten Years Later, The Submariner 14060M Is Still The Rolex To Buy
With every year, the final old Rolex becomes more attractive
In 2014, I wrote a guest piece about my three-year-old Submariner 14060M. I threw it all out there and did my best to explain why I was so attracted to this watch. I even brought in references from my childhood in South Florida. Now, seven years later, and nearly ten years after this diver was canceled, the love affair continues.
Despite the odd world we currently live in, 2021 has been a symbolic year for me. It marks ten years since I left the United States for Germany. That same year, I also met my wife, and life has been an amazing adventure since. Even back then, I'd say that I understood the gravity of those events and I decided to mark it right then and there with the purchase of my Submariner 14060M. You can read about the great buying experience in Shreveport, Louisiana, and my time with the watch after three years. Now, with nearly a decade under its belt along with utter craziness in the Rolex world, I'll share why now, more than ever, this is still the watch to consider.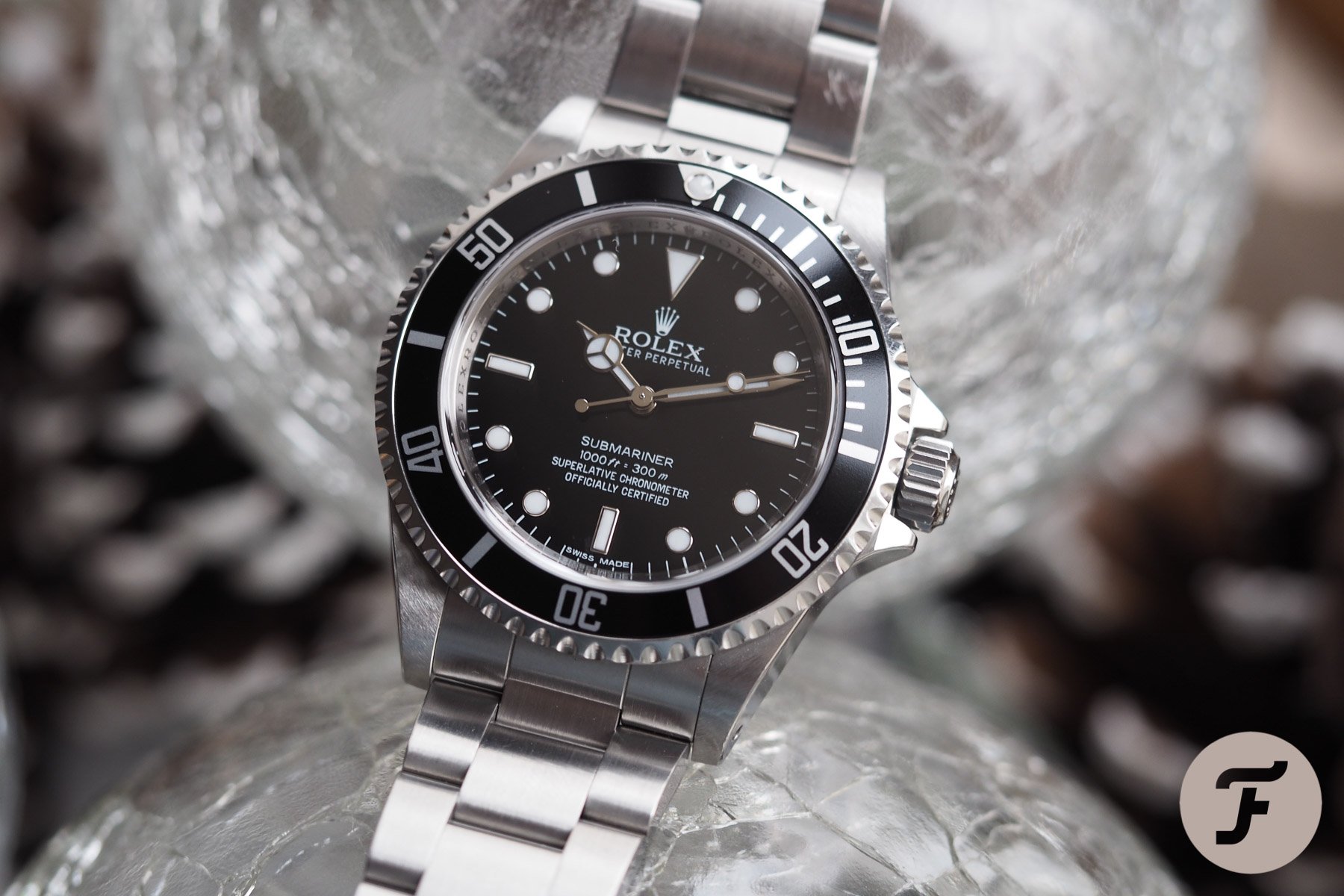 The Rolex Submariner 14060M has still got it
When looking at the history of certain iconic products, I'd argue that there comes a point when that product reaches a peak stage of both modernity and classicism. In my view, the Submariner 14060M is that watch in the chronology of this most famous diver. This was the model that brought together everything in one final release before things became quite different — well, as different as things can get in the highly evolutionary world of Rolex. Case in point, the 14060M eschewed modern features like solid end links, a "no-holes" case, and a ceramic bezel. On the modern side, though, it came with a sapphire crystal, an upgraded 3130 movement, and chronometer certification. More than that, though, at least for me, the Submariner 14060M is exactly what a Sub should look like.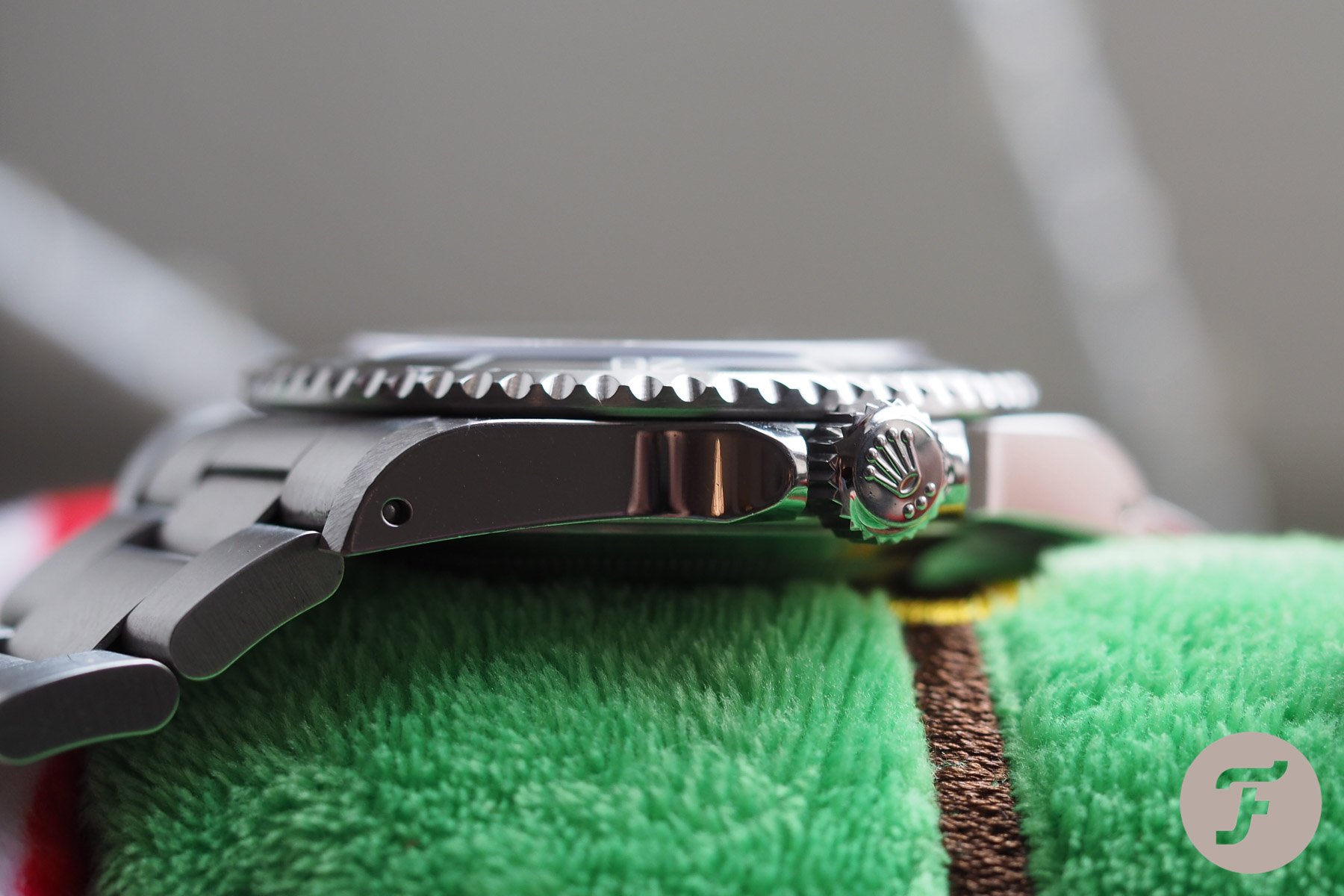 So, here's something scary — ten years mark an entire generation of buyers. The newest of which didn't grow up seeing the Submariner 14060M on a regular basis. Perhaps that makes it a bit "out of sight, out of mind" for them because it's not the newest thing. I'd normally blame it on the normal progression of things and the fact that they're no longer in stores for new buyers. Then again, the current and last generation of Submariner hasn't been available for the better part of five years now. And that brings me to another point: this watch represents the last time buying an aspirational watch like this was possible.
2011 was different, really different
If we transport ourselves back to 2011 when I picked up this Submariner 14060M, things were so much different. The world was clawing its way out of a horrendous recession, but even before that, only the Daytona neared today's levels of idiocy. The Submariner or even a GMT was almost always there. If by chance, it wasn't, it didn't take long, and waitlists simply didn't exist. But folks, that didn't mean that buying or acquiring was any less special. Getting a watch like this still felt like an achievement and your local AD was actually happy to sell it to you!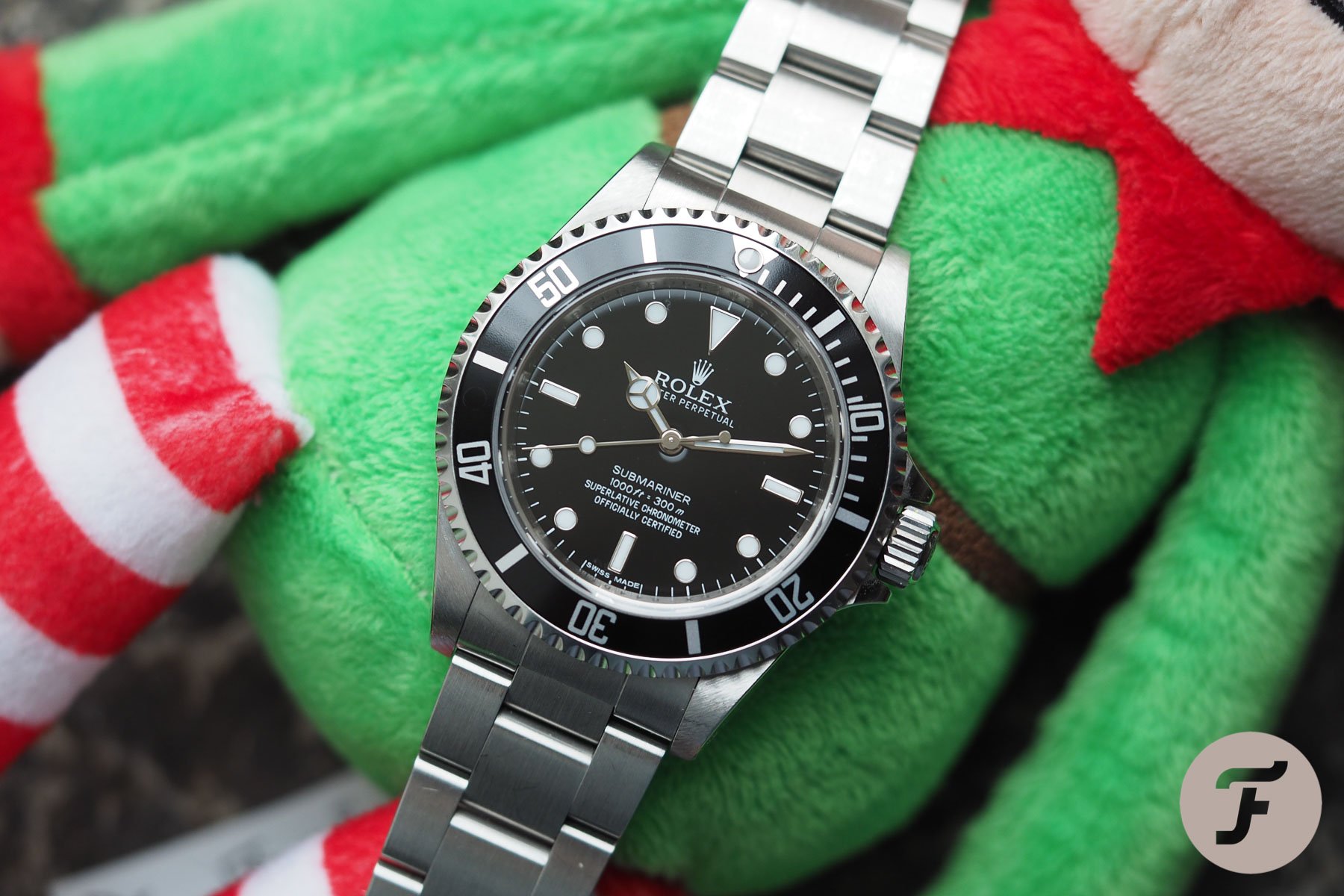 An endearing watch
But let's get back to the watch itself because the Submariner 14060M is fantastic. Lovers of modern Rolex watches probably see a piece like this as archaic and borderline cheap in some respects. However, this was the way they were made for a seriously long time, and idiosyncracies like a stamped, jangly bracelet along with those end links were charming and endearing. These days, people would chalk up such "out-of-touch" behavior to snootiness because they think of the Rolex of now. Back then, though, I think it was more of a case of Rolex offering what worked on their most basic, focused tool watch.
When I try on a current Rolex, there's no doubt that I'm sporting a well-made watch. Rolex knows how to finish a watch and deliver something that shines. Yet, when I put on my Submariner 14060M, I still get those feelings…with a twist. The difference is that the old, yet still modern Rolex made a seriously comfortable watch that seemed to adjust to its wearer. The links flexed a bit more than the current ones do and the entire watch just seemed to articulate more. Today's Rolex feels like a heavyweight by comparison and a tad inflexible. They're clunkier today and feel more like a bangle than a bracelet.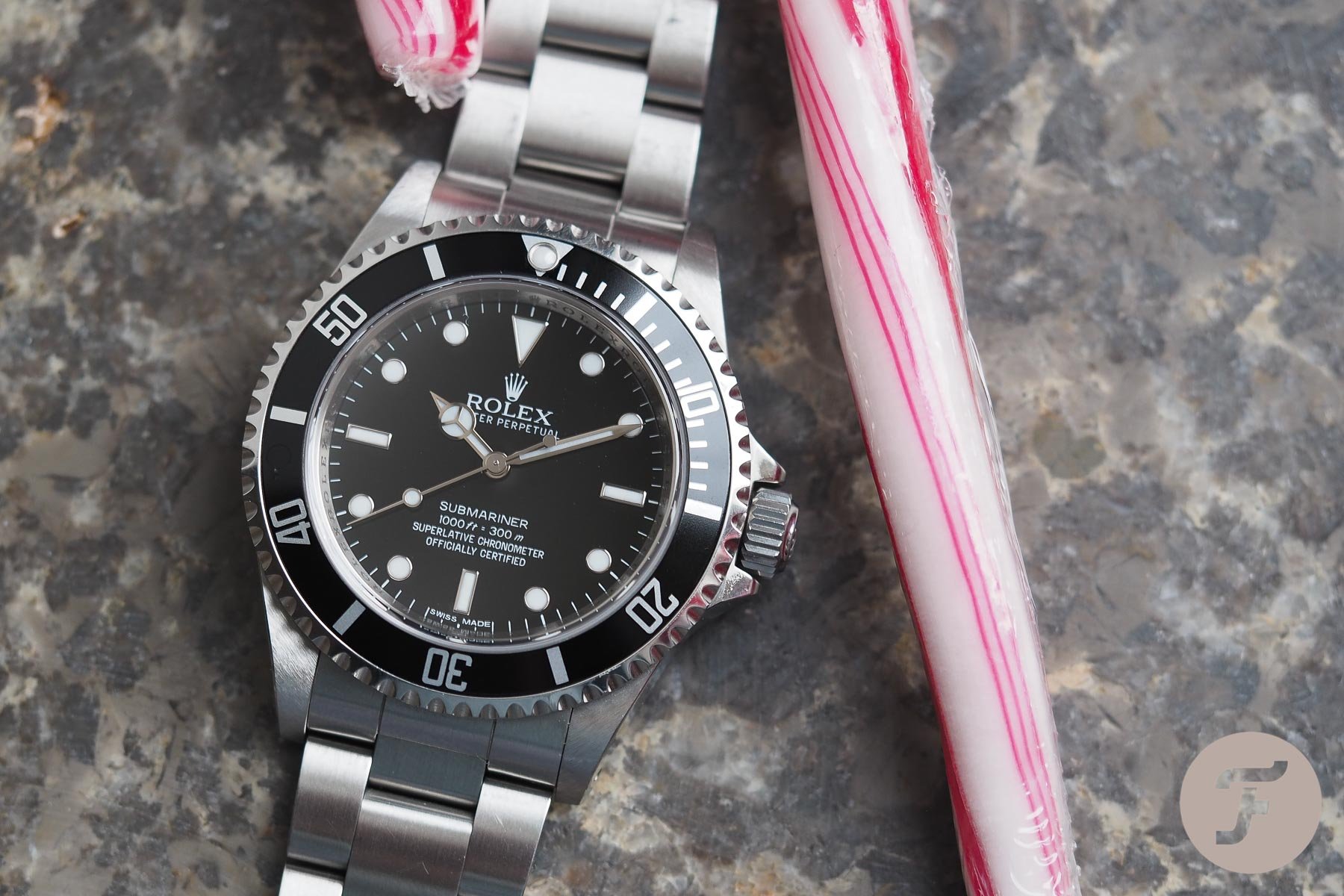 Still perfect looking
Enough of the comparisons with today's offerings because the Submariner 14060M is a wonderful-looking watch on its own. I've always felt this way: this watch has a perfect sense of balance. The symmetric dial, the bold bezel with its toothy grip, a fat utile crown, and some of the best lugs on the planet make this a forever watch. Best of all, it is a truly modern watch, and that still makes it incredibly relevant. In a world where things are bought, sold, and disposed of with regularity, it's refreshing to know that this diver should look great for decades to come.
Strangely, the Submariner 14060M is "kind of" a bargain
If you look above, you'll probably shake your noggin at my subheading. For roughly €10K, it's possible to find a "4-liner" Submariner 14060M with boxes and papers. That's a solid 60% appreciation over list price, but I still find it approachable versus today's 124060. The current "No-Date" Submariner retails for €7,550 and sells for somewhere around €13K on the secondary market. Perhaps it's just me, but I'd rather pay a premium for a discontinued watch in great condition versus the hype train's markup on the hottest thing. Plus, because the old 14060M was the last Sub before everyone became nuts about preserving their "investment" watches, many have been already been polished. So, here again, that should make really good examples somewhat worthwhile in the long run.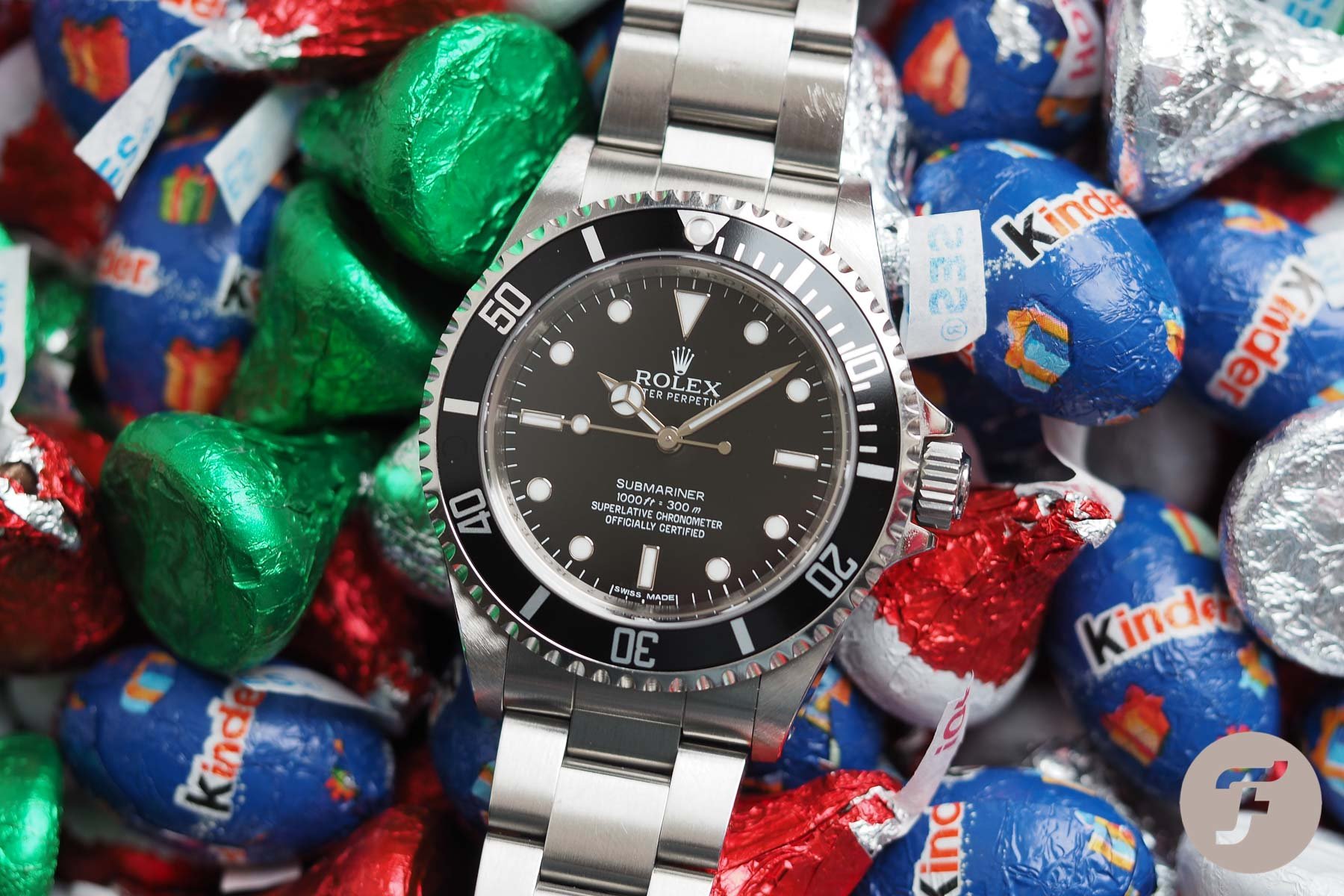 Final thoughts
If you've been on the fence about buying a Rolex and are searching for a modern classic, the Submariner 14060M just might be the ticket. If you own one already, hopefully, my endless raving will resonate. My Sub has been around the world in the last ten years. America, Japan, China, Korea, India, Iceland, and all over the rest of Europe — it's a great grab-and-go watch that works with everything. Will I be back here in ten years still singing its praises? It's highly likely… Happy Holidays to you and yours!