IWC Mark XVIII Little Prince edition – 52Mondayz, week #29
Most people who know me know that I'm not a huge 'modern day' IWC fan. This week two incidents made me have the IWC Mark XVIII Le Petit Prince as 52Mondayz watch for this week anyhow.
IWC Mark XVIII Le Petit Prince edition, ref IW3270 04 – 52Mondayz, week #29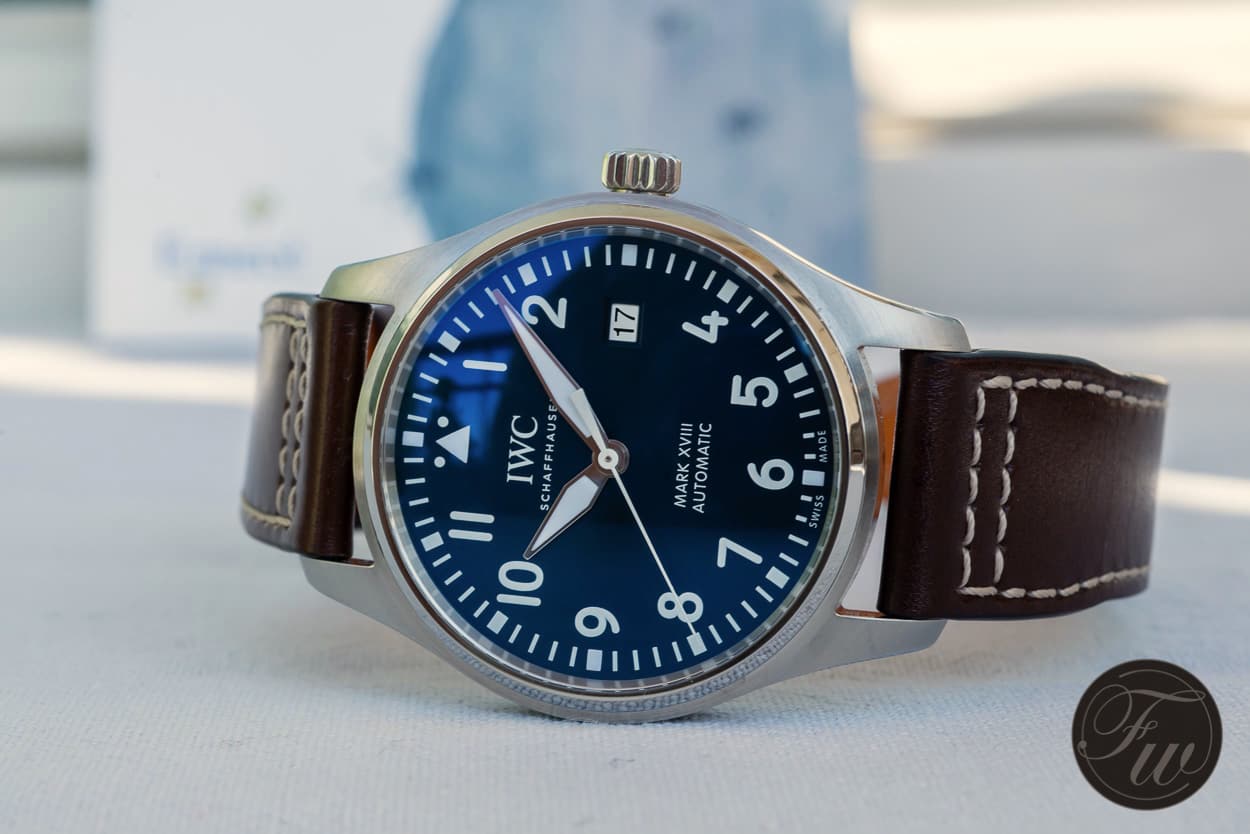 The first matter was the news that Georges Kern stepped down from IWC and went to Breitling. Mr. Kern was one of the reasons that I'm not such an IWC fan. After having seen his speech in front of a group of investors, I realised that IWC's philosophy didn't match mine. Something which was clear by IWC's watches of roughly the last 10 to 20 years as well by the way.
Models which kept my interest throughout the years though were the IWC Pilot Watches. And then specifically the the so called Mark series. Over the last 20 years IWC went from the Mark XII to the XVIII, which sometimes made me loose track of the current model number. I certainly didn't like all variations in between as well.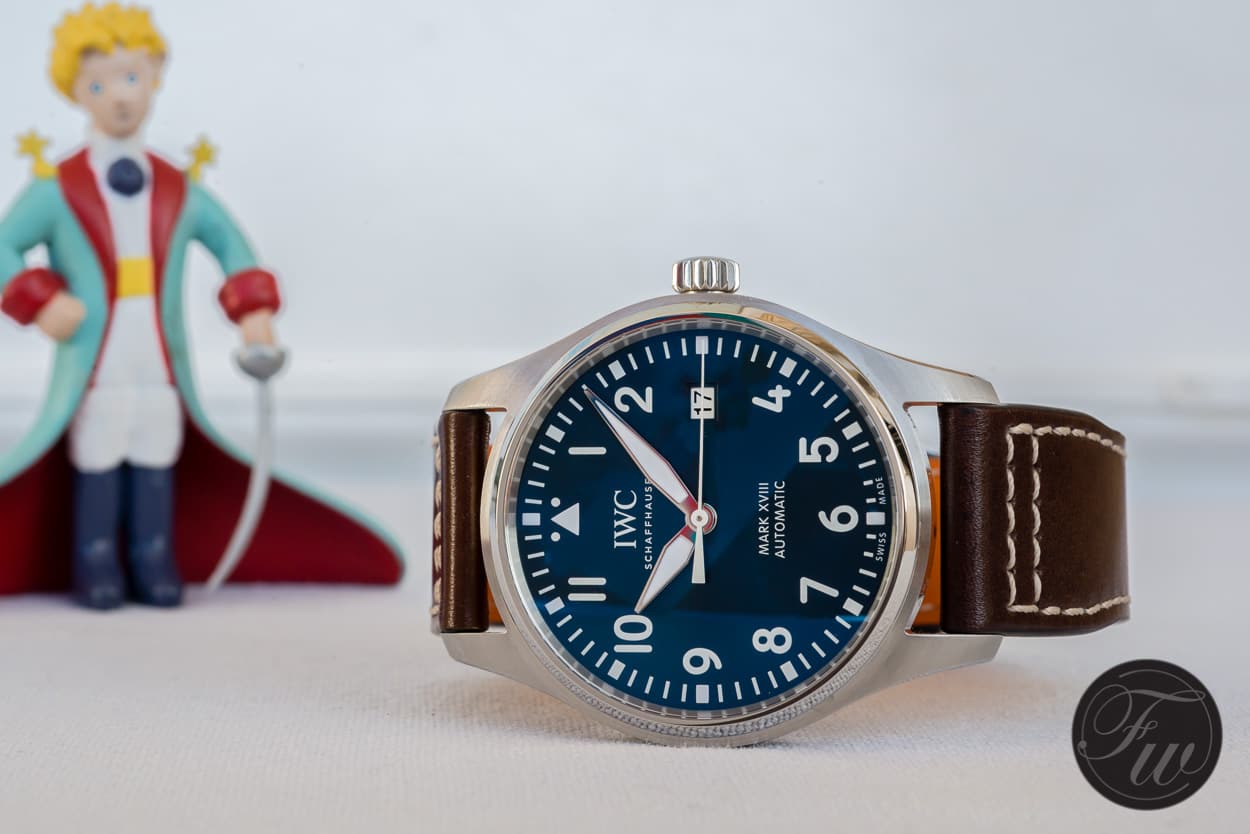 What made me make my choice as well
The second occurrence last week, which made me choose my 52Mondayz watch, was a visit from a friend. He passed by and told me he wanted to sell his IWC Mark XVIII Le Petit Prince edition. Bought new half a year ago, and because of preference for other watches in his collection, he hadn't worn the watch for a single day. That sure is a pity and I can imagine a reason to sell a watch.
I'm a fan of The Little Prince. Of course I own Saint Exupery's book of him, even copies translated in various languages. And there's a model figure from the Little Prince on my desk. One plus one makes three in this situation, when added with me feeling happy for IWC because of Georges Kern's move.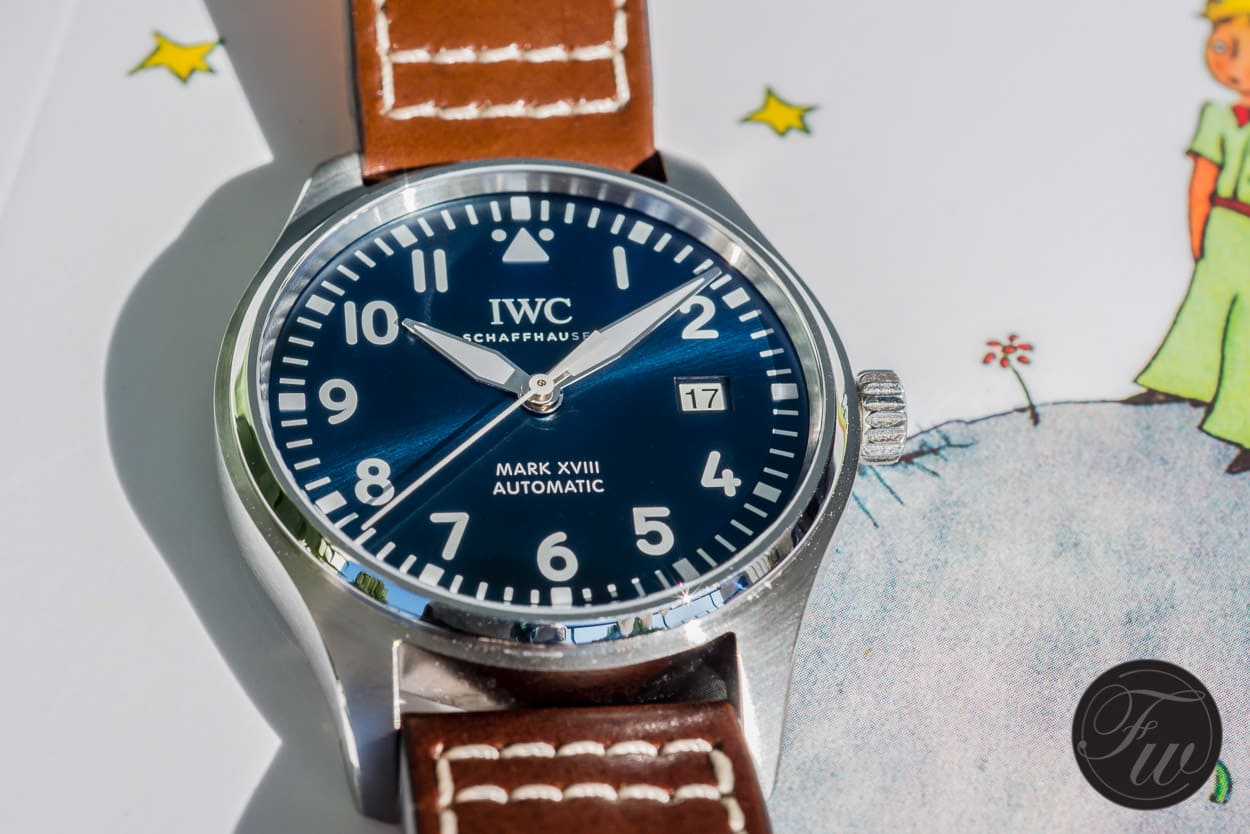 Remarkable dial and strap
So here's my friend's IWC Mark XVIII Le Petit Prince as subject of this article. And what a beautiful watch it is. What streaks the eye directly is it's wonderful shiny, but not too shiny, midnight blue dial. The dial has a shot blasted metallic finish which produces a radial shine in some light conditions. Very refined. Secondly the brown calfskin leather strap with its cream coloured quilted stitching is quite striking as well. The strap, reminiscent of Saint-Exupéry's flight suit according to IWC, points out to be made by Italian leather specialist Santoni.
Date disc, bezel and hands
Further inspection of the IWC Mark XVIII Le Petit Prince edition (ref 3270 04) learns that there are more differences compared to the regular IWC Mark XVIII (ref 3270 01). Directly visible is the colour of the date disc, which is white at the Little Price edition while the regular version has a black one. Another quite visible difference is the bezel. Polished on the Little Prince edition while matt brushed (very much like the rest of the casing) on the regular version. Difference can be seen comparing the hands as well. While The Little Prince has metal polished hands, the regular Mark XVIII version hands are matt black.
Important difference in case backs
Last but not least is the difference in case back. The Little Prince edition has the Little Prince character nicely embossed and engraved in it, while the regular Mark XVIII shows a Junkers Ju 52 airplane. IWC mentions the Junkers as the most common aircraft used for civilian travel in the 1930s. To me it is more known being the Luftwaffe's main bomber during WWII, until more modern aircraft such as the Heinkel He 111, Junkers Ju 86 and Dornier Do 17 entered into service. Ju 52s participated in the attack on the Netherlands on 10 May 1940, where they were deployed in the first large-scale air attack with paratroops in history during the Battle for The Hague. No fewer than 295 Ju 52s were lost in that venture. Needless to say that I highly prefer the Little Prince case back.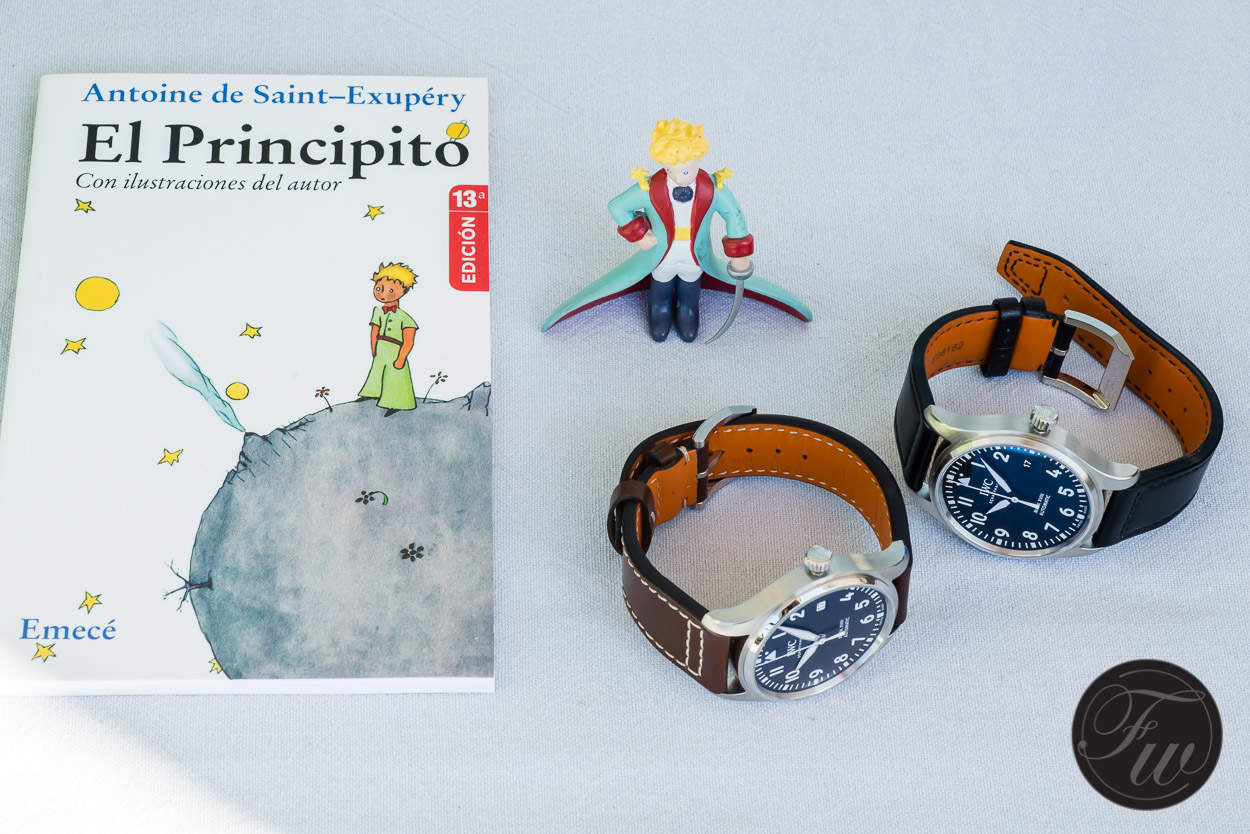 Technical specifications and prices
All IWC's Mark XVIII watches are water-resistant to 6 bar. Powered by an automatic 21 jewel IWC 30110-calibre movement (ETA 2892-A2) with 42-hour power reserve. Equipped with a soft-iron inner case, which shields the watch against the influence of magnetic fields. As well, the glass is secured against displacement by a sudden drop in air pressure. Prices in Europe for IWC's Mark XVIII models are € 4.560,= for watches on a (Santoni) leather strap, and € 5.600,= for the watch on a stainless steel bracelet. Did you know that 20 years ago the price of the IWC Mark XII, sporting a Jaeger-LeCoultre cal 889/2 movement, was € 2.020,=?
More information on IWC's Mark XVIII can be found on IWC's website at www.iwc.com.