Opinion On The New Submariner From A Sub Owner
It's out with the old and in with the sort of new
The new Submariner lineup hobbled the internet the other week. Now that the dust has settled to some degree, I thought I'd weigh in with my thoughts.
Love it or hate it, you can't deny that Rolex news is big news. And there's probably no bigger topic in the watch world than a new Submariner. If we were talking cars, this is akin to a new Porsche 911, a new Corvette, or perhaps a 4-series BMW. By the way, for as awful as 2020 has been, we've gotten new editions of those icons too! But back to watches because as the owner of what I personally think is the last "classic" Submariner in the 14060M, I always ask myself one question when a new one comes to light. Would I trade up to buy the new one?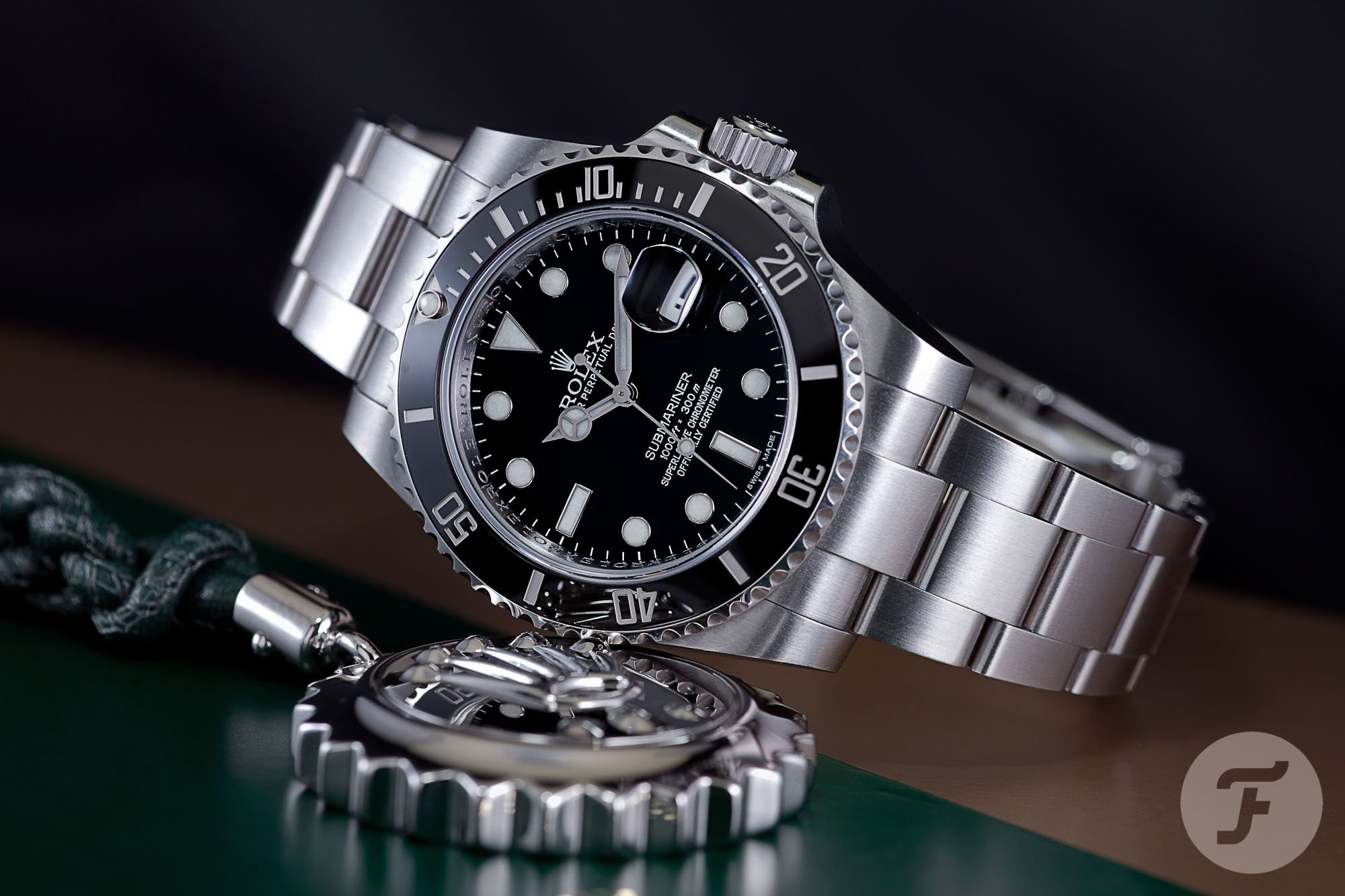 Goodbye to the Maxi Case — and good riddance
I asked myself that very question in 2010 when the new Submariner Date models arrived and again in 2012 when the "proper" version debuted. My response both times and ever since was an emphatic "no". It took me some time, but I finally got over the ultra-shiny Cerachrom bezel. It's fade-resistant, but I'm still not convinced that it's actually better than the old inserts. I dislike the overly long end links the brand now uses along with the bulky clasps. However, I know that's just me being sentimental in liking the old stamped numbers that were way past their prime. What I could never get used to, though, was the Maxi case.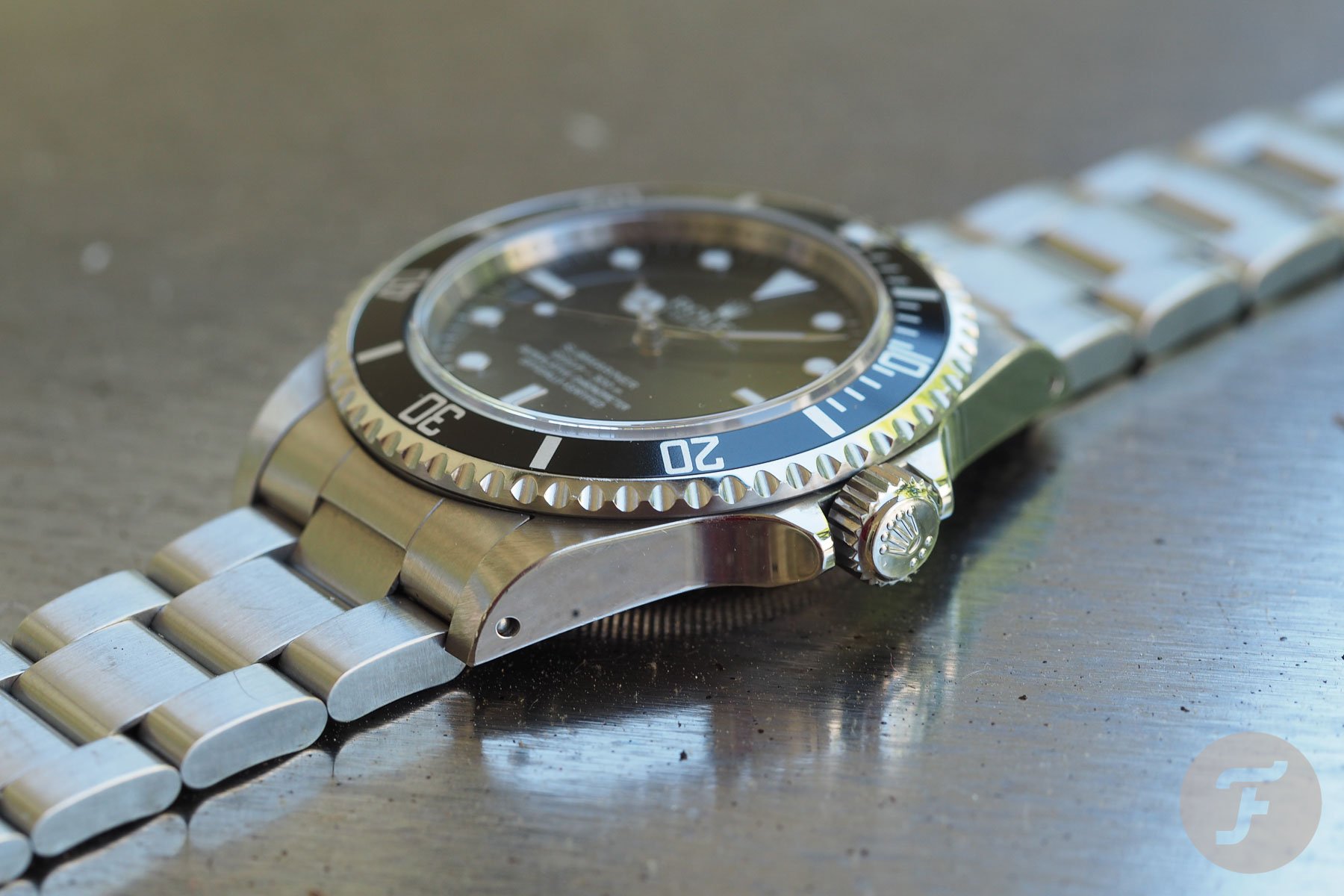 If you've discovered the watch world within the last decade or so — and many have — the last generation Submariners were likely your first. You had no history with the line and no preconceived notions. Therefore, you probably liked these watches. That's fine and I hear you, but for me they lacked grace and just don't feel quite as timeless as their predecessors did.
Pieces like the Hulk or the Smurf did usher in some color to a previously staid collection. But I've simply never warmed to the case design. It's ok though because every long running item hits an awkward stage and I guess these departed pieces represent such an era for me. Were they technically superior to their predecessors? Sure, but they never have nor will inspire me to part with my 14060M. C'est la vie… But what of the new Submariner watches?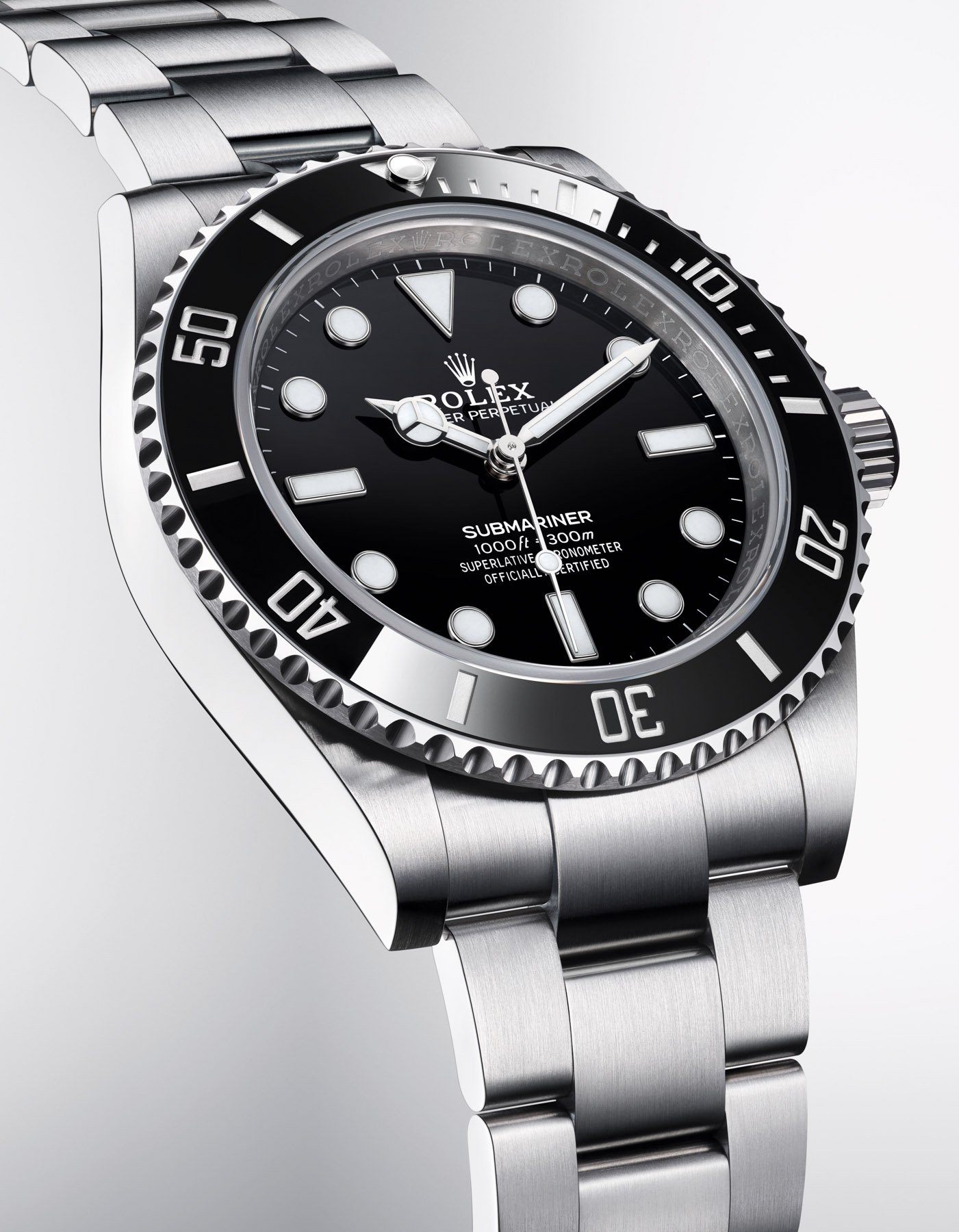 The initial reception
Roughly 24 hours after the release of the new Submariner, I did what I normally do after such news. I headed over to rolexforums to read the scuttlebutt. Much of the commentary was as expected with folks saying it was a solid release with the right technical upgrades. Most lauded the reintroduction of more sculpted lugs. The diameter and resultant change in lug width was a big discussion that I'll comment on later.
What took me by surprise, though, was the increased negativity and venom within some of the postings. I guess I shouldn't be surprised because that's now the way of the world and there's very little filter when it comes to online comments. But aside from some normal nitpicks, I noticed a very different and consistent underlying theme. And this was one of justifiably hurt feelings. The Rolex fans, and there are actual real fans who love the brand like we adore Seiko or Omega, feel betrayed because most won't be able to score a new Submariner even if desired.
I know that the enthusiast crowd is a small population overall, but it's a bit sad to witness a faithful group taking potshots at an icon because the watches are terminally unavailable. For these diehards, I actually feel bad and, worse, I have no good solution for them.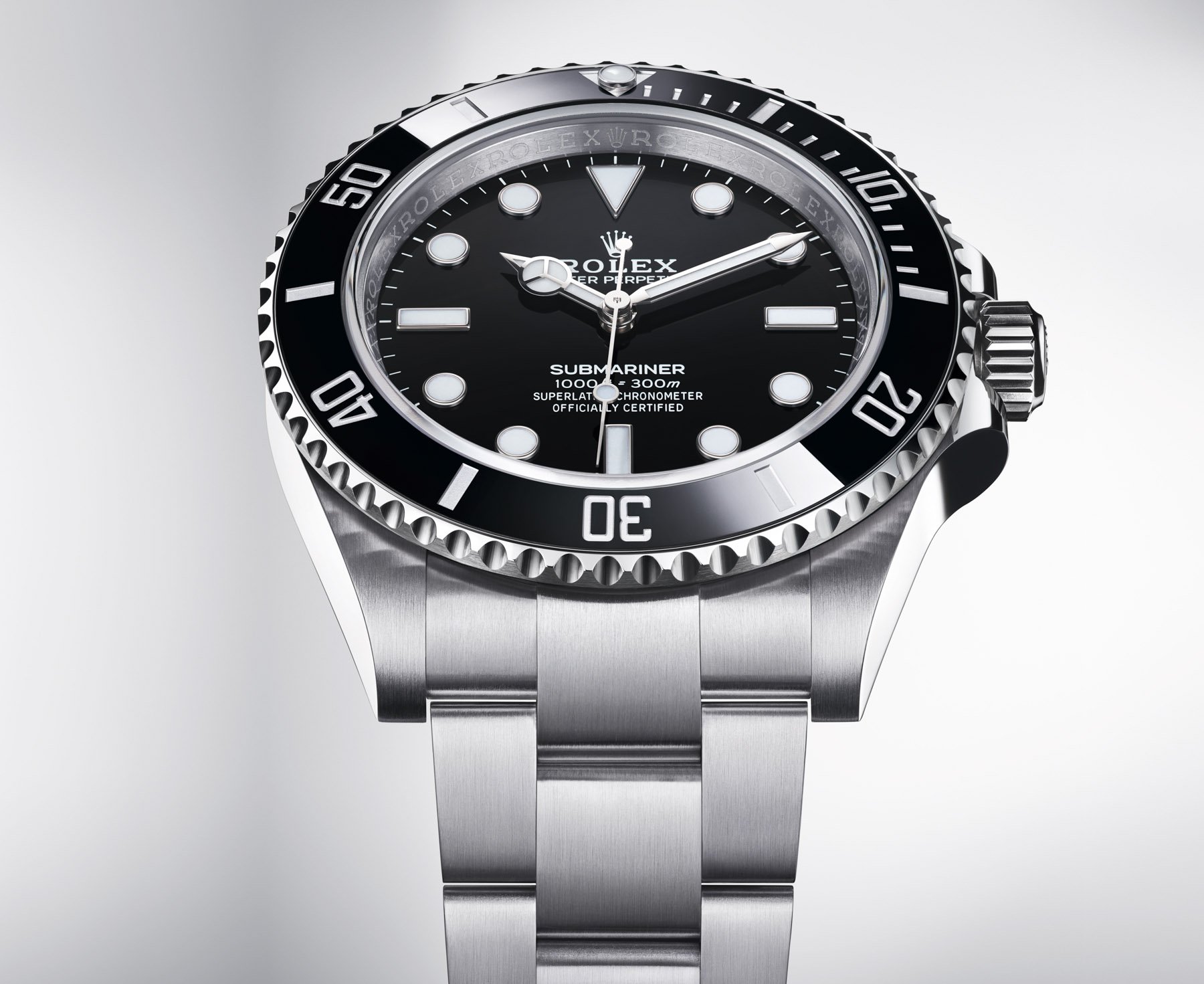 What I like…
What I really like about the new Submariner watches is that Rolex brought out everything at once. Thankfully, we don't have to wait another one or two years to see everything that's in store. I'm sure that buying one will be nearly impossible, but it's nice to at least be able to choose which waiting list to join. (That sounds terrible, by the way.) I also applaud the return of thinner, more sculpted lugs. I've been calling for this ever since the last generation debuted. I think I even asked to keep the pre Maxi cases with only the addition of a Cerachrom bezel. These new pieces are really close to that concept aside from the diameter change.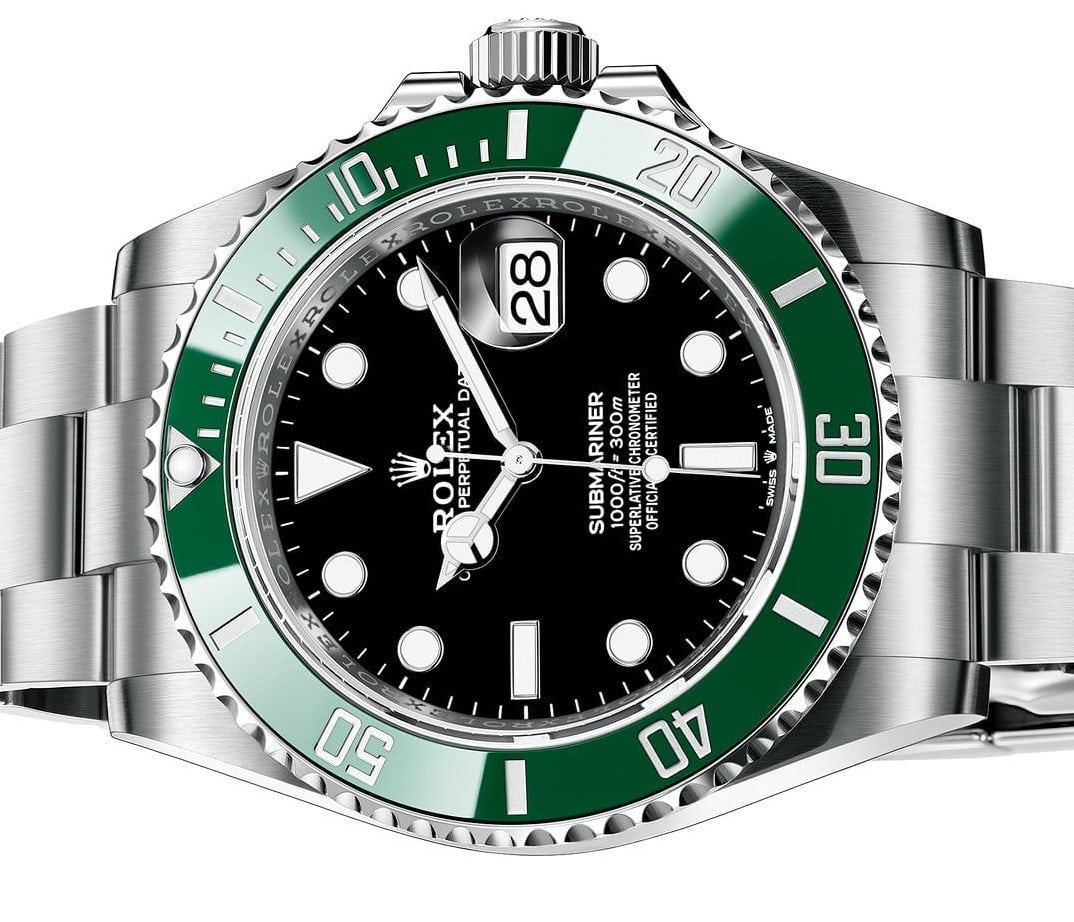 I'm also ok that the Hulk is gone along with the Smurf. I know that I'm in the minority on that. However, I think that the new green/black or blue/black dial combos better fit the Sub's versatile "beach-to-boardroom" reputation. Then again, fewer and fewer people go into an actual office these days. Maybe, then, the more fun and casual Submariners will be sorely missed. Current owners are probably counting their mythical fortunes as well. There's also a movement update with the caliber 3230/3235 making its way to the divers. Notably, people will see an improvement in power reserve from 48 hours to 70. Let's spend a moment on that.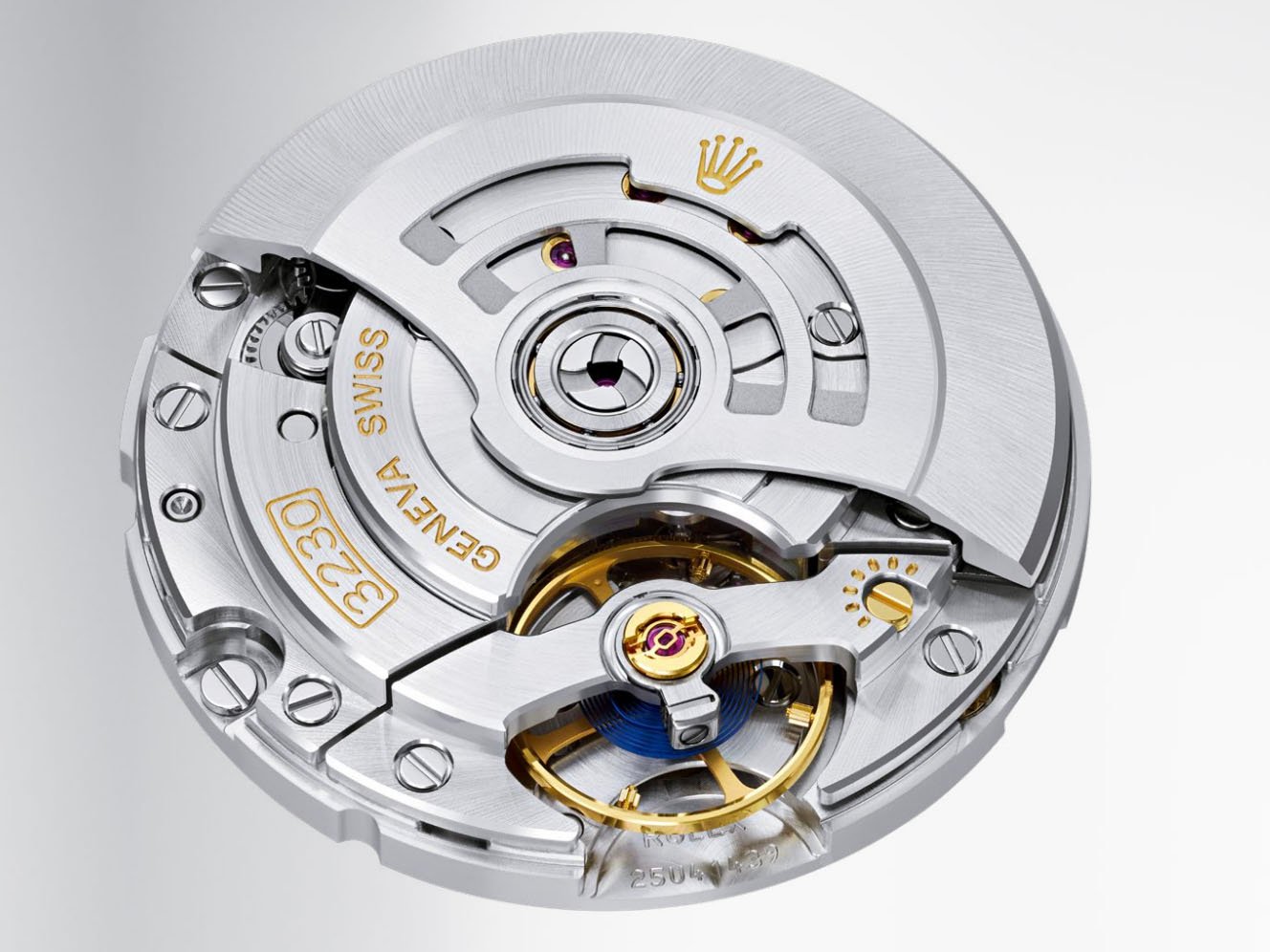 Pedantry regarding power reserves
The power reserve increase on the new Submariner is one of the headlines. On the face of it, it's a change that keeps up with the rest of the industry and the brand's other watches. To me there's something more subtle going on. I say that because if people are truly that jazzed about such an upgrade, it means that they plan to sit their Sub for days at a time. It's truly no longer their only watch. That won't be a surprise to anyone who reads a site like ours, but it shows how things have drastically changed from only 10 to 15 years ago. Back then, I saw a lot more people wearing one watch like a Sub forever. And if you wear it daily, it basically only needs to make it through the night.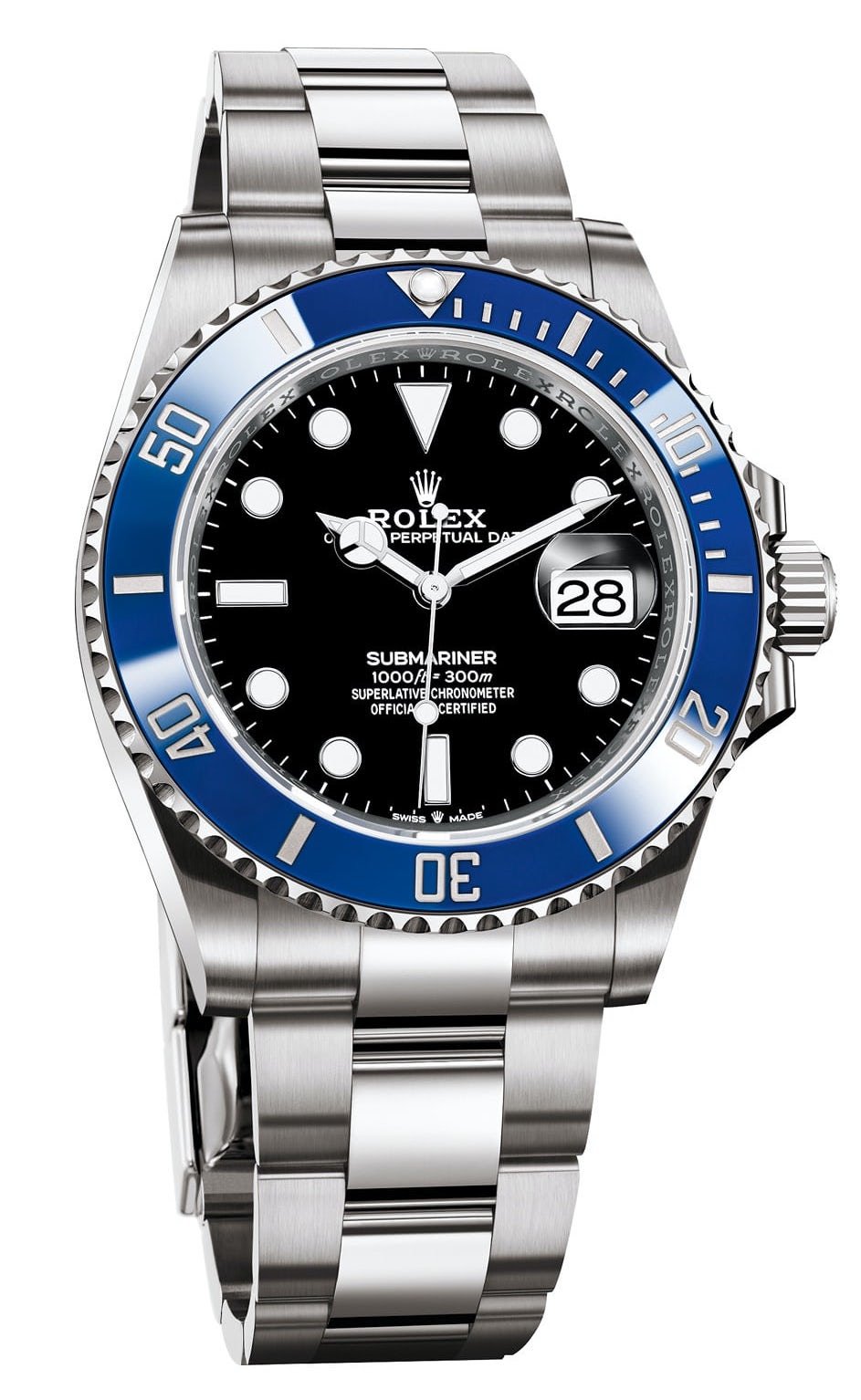 What I don't like…it's not much, but…
This is a new Submariner at the end of the day and that means that the complaints sound pretty hilarious if you're not a watch fan. But this time, there's some real controversy. Rolex broke with tradition and decided to go from 40 to 41 millimeters for the first time in history. Proponents will say that the newly sized watch has a similar lug to lug as prior versions and that the larger dial offers less crowding for the large lume plots, date window (if equipped) and copious amounts of text. For sure, the watches look nicely proportioned. However, was a case size change the only way to achieve this?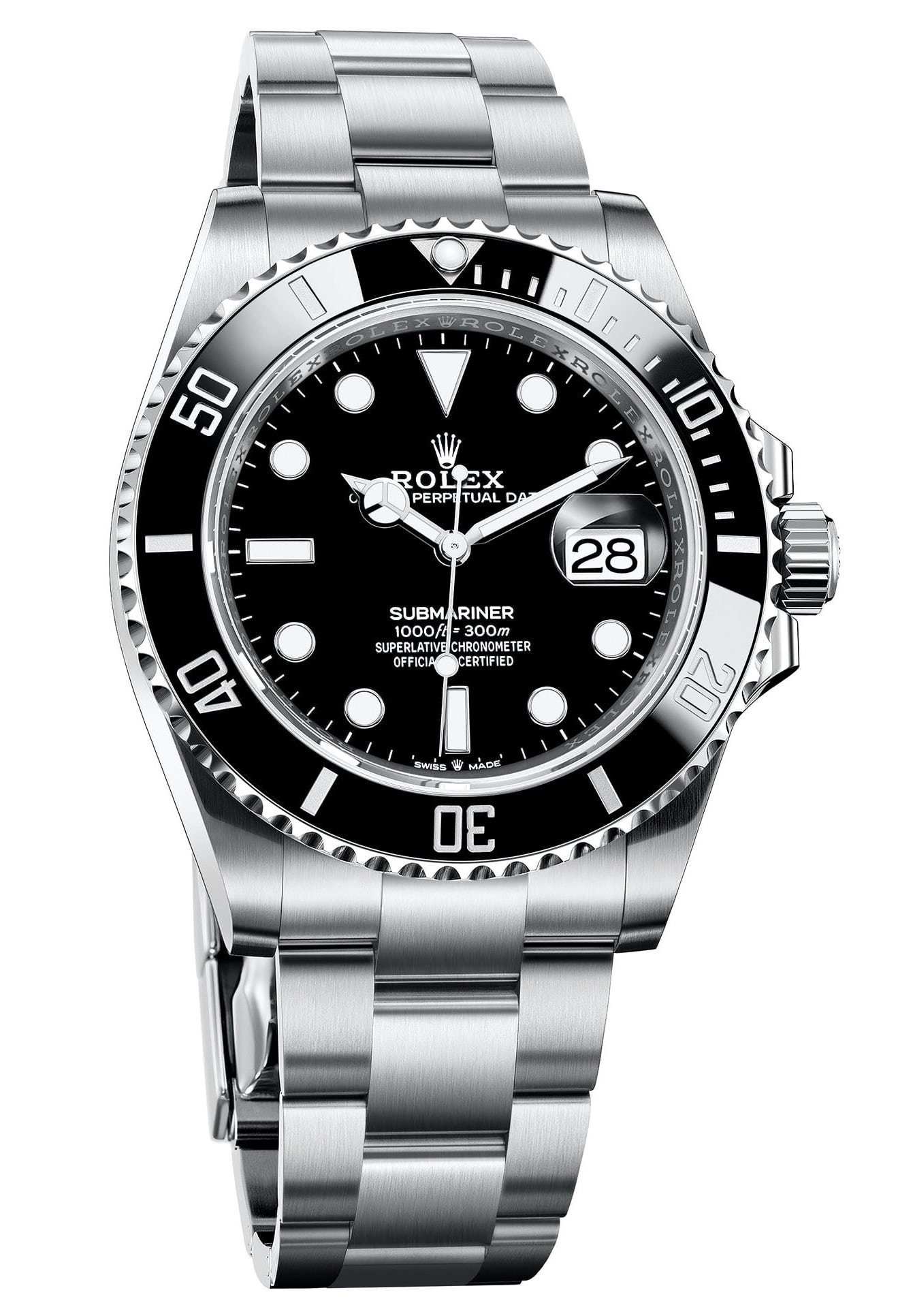 From 40 to 41mm?
I know of almost no one who has asked for a larger Submariner. 40mm is such a universally accepted size. It's not too big and not too small — it's just right. But I know not to judge purely on diameter, so trying it on will be the kicker for me. RJ's recent article on the new 124060 showed that Revolution said it wore like 40mm whereas Hodinkee said it feels larger. That's kind of odd.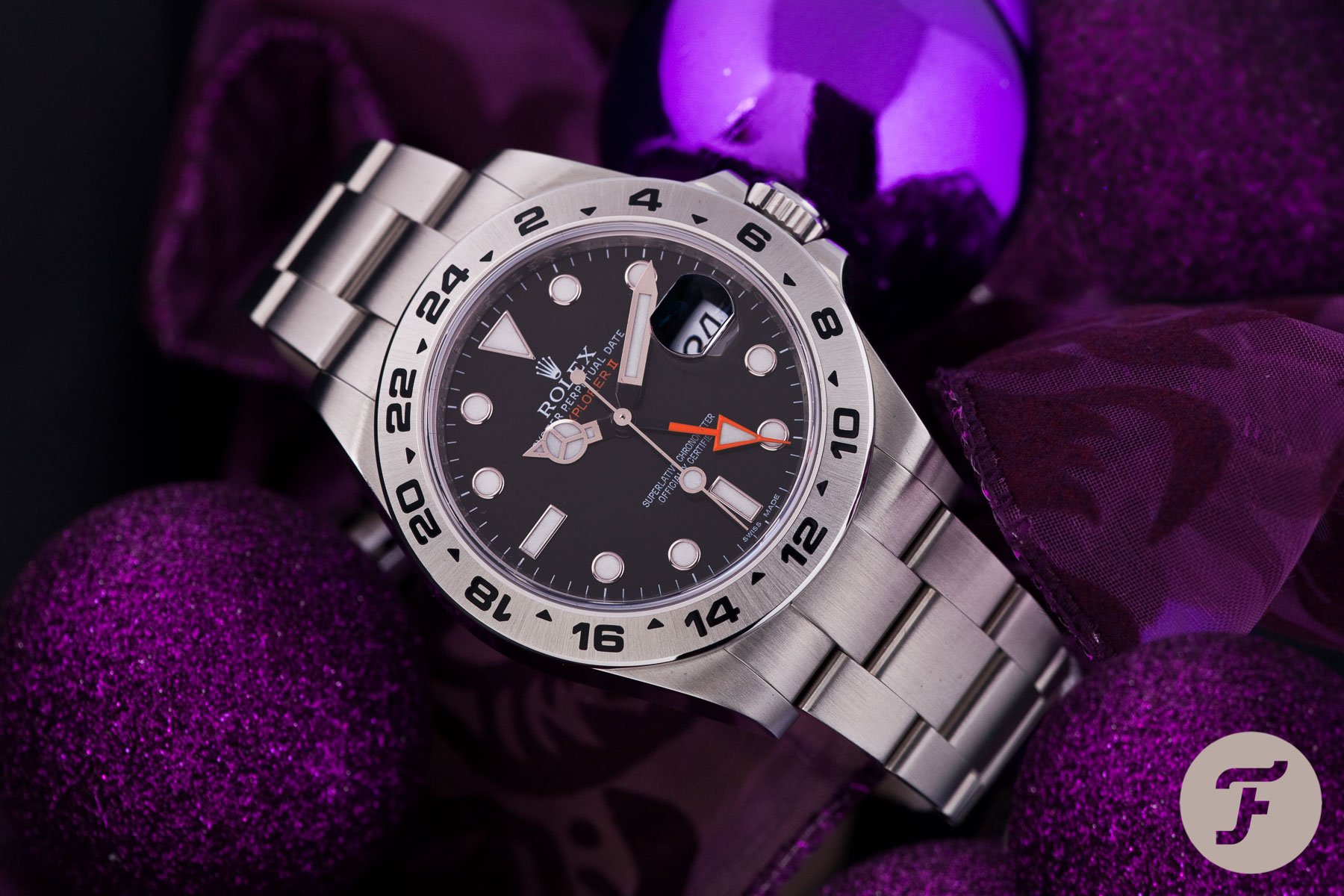 It also takes me back to 2012 when I tried on the then new current Explorer 2. I was so excited to see this watch and I still remember marching into a local AD to try it. It looked like a pancake on my wrist and I simply couldn't convince myself that it fit. Granted, it's 42mm and a different case altogether, but it gives me concern over the new Submariner. So, until I try it, you can label me as skeptical at best. There's one more thing. I also think a 21mm lug width is more annoying than anything else even if it's proportionally correct. I never remove my Oyster bracelet, but if I do I know that it's dead easy to fit a strap. Rolex could give a hoot about that, but it's still a niggle.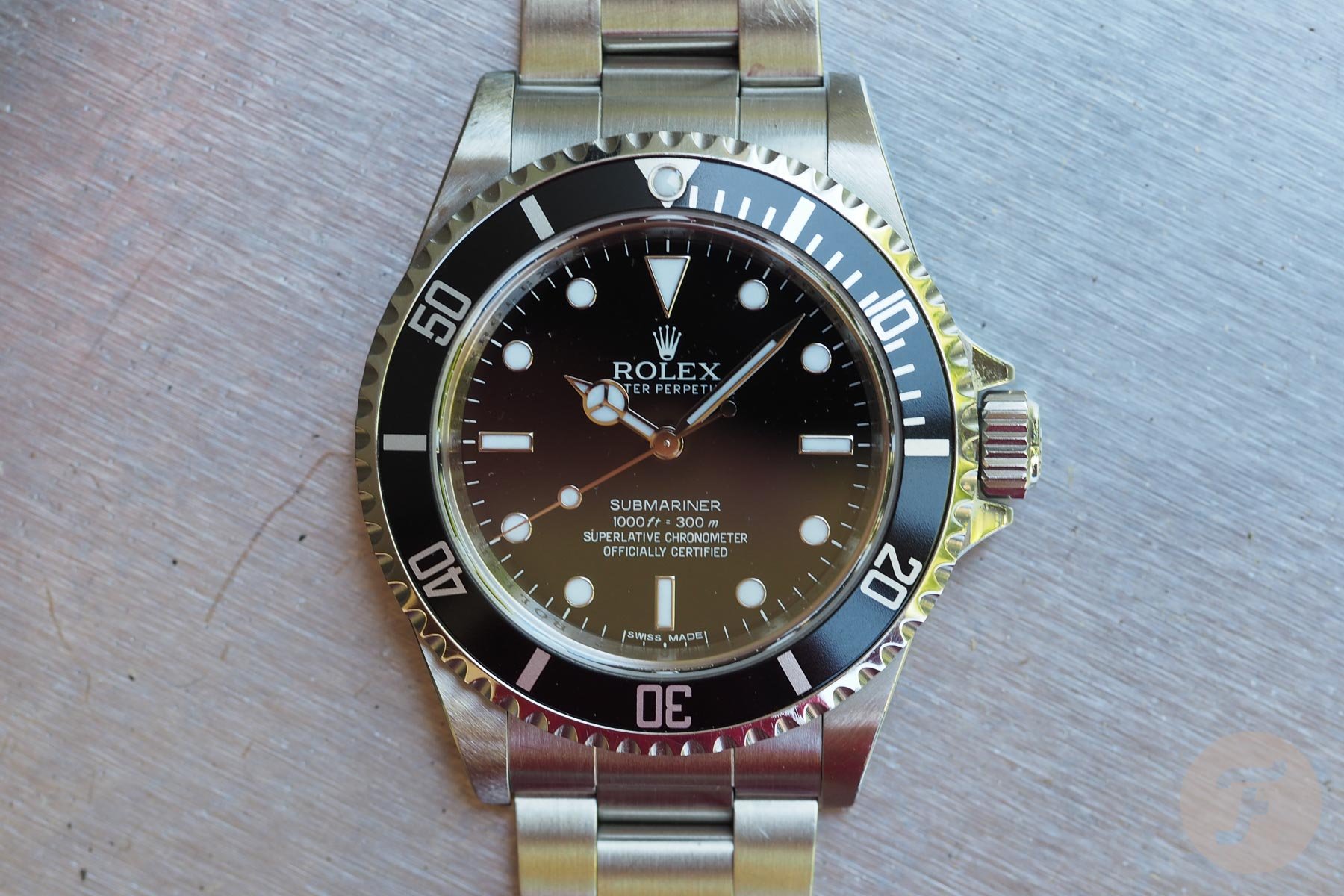 Would I trade up to buy the new one?
So, with my thoughts concluded, we come to the big question. Would I trade up from my classic 14060M to a new Submariner? Unsurprisingly, the answer is no. But that's not because I don't like the watch. In fact, I think this release of seven new variants is amongst the best from the brand in recent years. If the 41mm truly doesn't cause an issue on the wrist, then I'm really happy because the watches look more like a classic Submariner than the most recent editions. Rolex fixed the case design and that's the biggest news for me. And so why wouldn't I trade up?
The answer is that my 2011-era model still feels like a very modern watch and actually looks an awful like watches within the new Submariner line. Plus, the technical updates aren't enough of a jump. Weirdly, I actually consider my response a credit to Rolex for making such a timeless watch model that requires little change from generation to generation. And if we weren't in this stupid environment of waiting lists, the new Submariner achieves exactly what I think it should. Namely, it improves on its prior generations in an evolutionary way so that prior buyers don't own something irrelevant while allowing aspiring new buyers to join the club with a faithful new version.
Visit Rolex for more information on the new Submariner.