IFL Watches Drops The Highly Anticipated PRX 35mm Arctic And Midnight Sky Concepts
A new horizon for the Tissot PRX 35mm
If you're a regular reader here on Fratello, you'll have seen that we've written about the colorful creations spawned from the creative minds of IFL Watches on numerous occasions. An irresistible kind of magic ignites when two distinct forms of artistry come together. With the new Arctic and Midnight Sky Concepts from IFL Watches, that's precisely what we have here today. The Swedish design studio has conjured yet another eye-catching release that's set to be a surefire hit.
Imagine this: take the quartz Tissot PRX 35mm, then reimagine its flat white and blue dials brought to life through the enchanting artwork of the Arctic and Midnight Sky Concepts. It's like capturing the mystical allure of refracted light dancing across the dome of a snowy landscape or nighttime sky on your wrist. Or, to others, it might just be dots of paint on a watch dial, as is the subjectivity of artistic expression. I prefer to go with the former, though. Regardless of your take, it's hard to disagree that it's a statement and a conversation starter. It's also the concept that IFL Watches built its reputation on.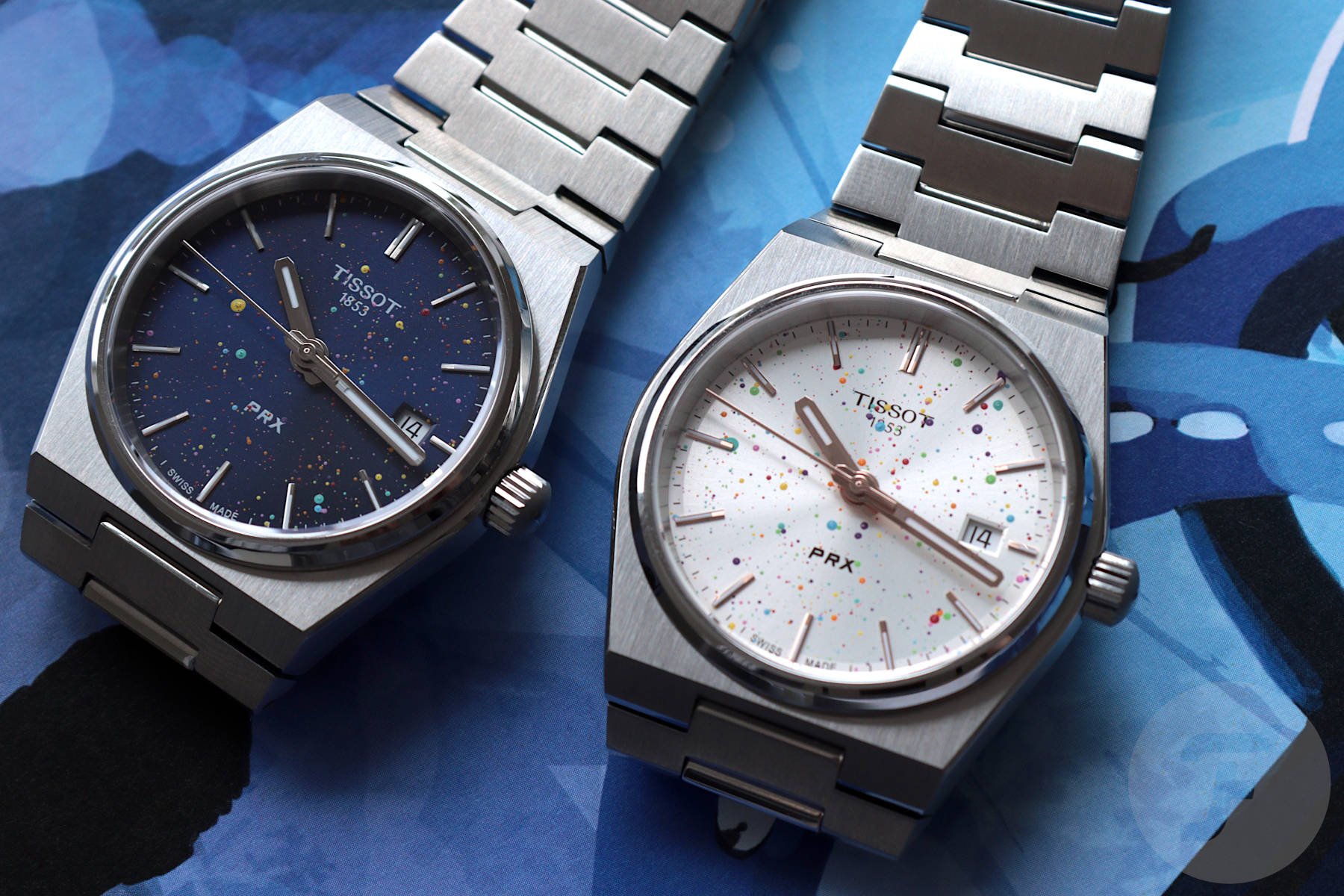 So, what's all the buzz about?
I'm sure many of us know the story of the Tissot PRX, but for the uninitiated, bear with me for a moment. Having first debuted as a Seastar model in 1978 and re-emerged triumphantly in 2021, the PRX supposedly embodied precision, robustness, and contemporary design. Its name is an abbreviation of those key features — Precise, Robust, and water resistant to 10 ATM (of course, 10 in Roman numerals is "X"). The Tissot PRX, with its classic design and solid build quality, has become a cherished icon among watch enthusiasts. It is a symbol of sophistication and a nod to those who appreciate good value for money.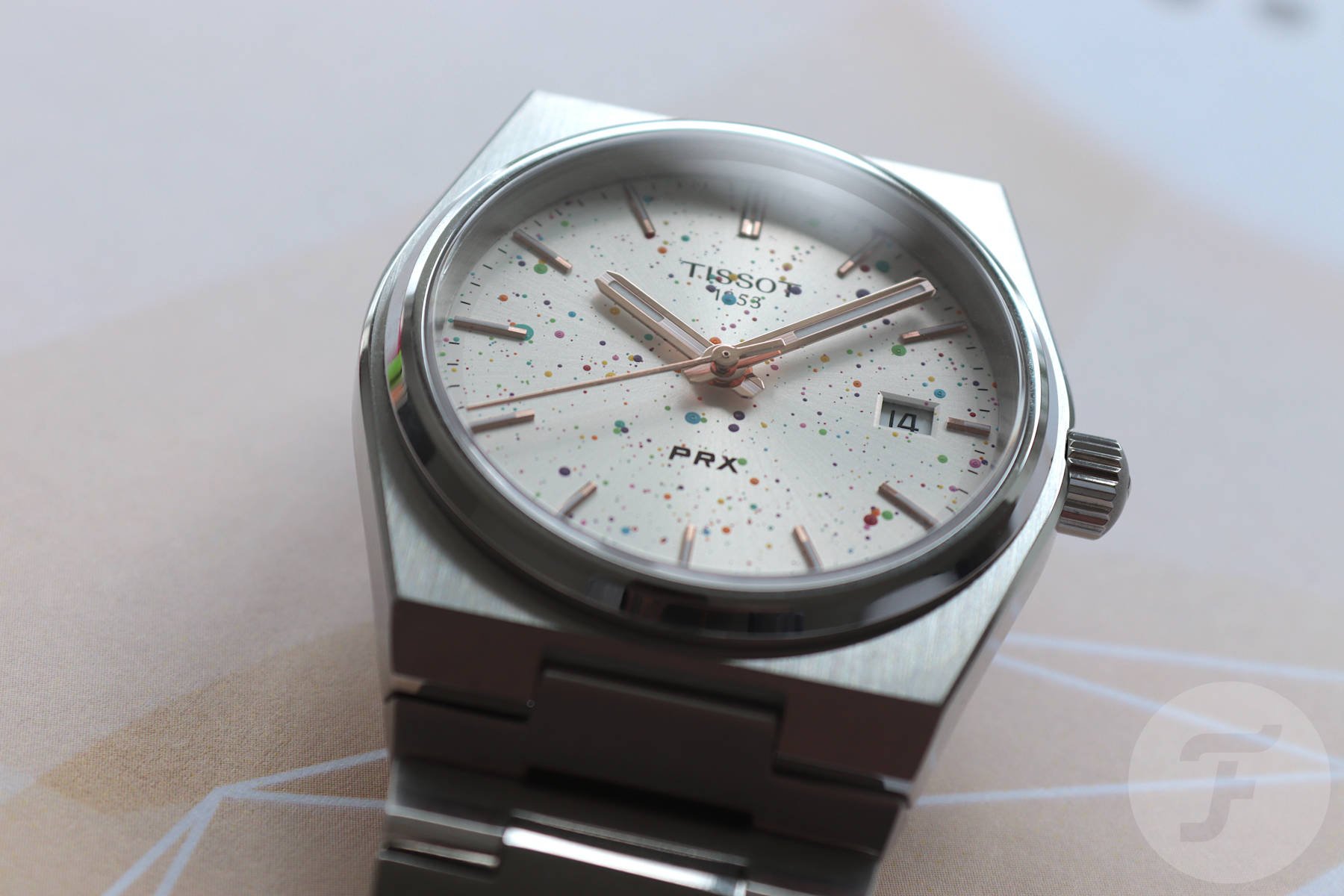 The Arctic and Midnight Sky bring some character!
For all the love and appreciation of the PRX, it wasn't quite a total home run for me. I always felt the dials of the quartz models lacked a certain je ne sais quoi. To my taste, they were a little bland and plain. Sure, the automatic models have nicer tapisserie dials, but the quartz models were left by the wayside in comparison. The folks at IFL Watches seem to share my sentiment because the Arctic and Midnight Sky are everything the quartz PRX 35mm should have been. Gone is the dour "business-casual" persona, and instead, the playful subtlety of the color makes for an incredibly enjoyable wearing experience.
The brilliance behind these lies in the artistry and expertise that transforms a classic timepiece into a canvas that comes alive with colors. Painted by hand, each dial showcases incredible attention to detail. They employ an abstract pointillism technique with such finesse that it draws your gaze and holds it captive. I always assumed that IFL Watches painted dials using a "splatter" technique, so I was surprised to find that each dot on the custom dial was individually and purposely painted. It's impressive. You can see evidence of the application of each dot in the macro photos.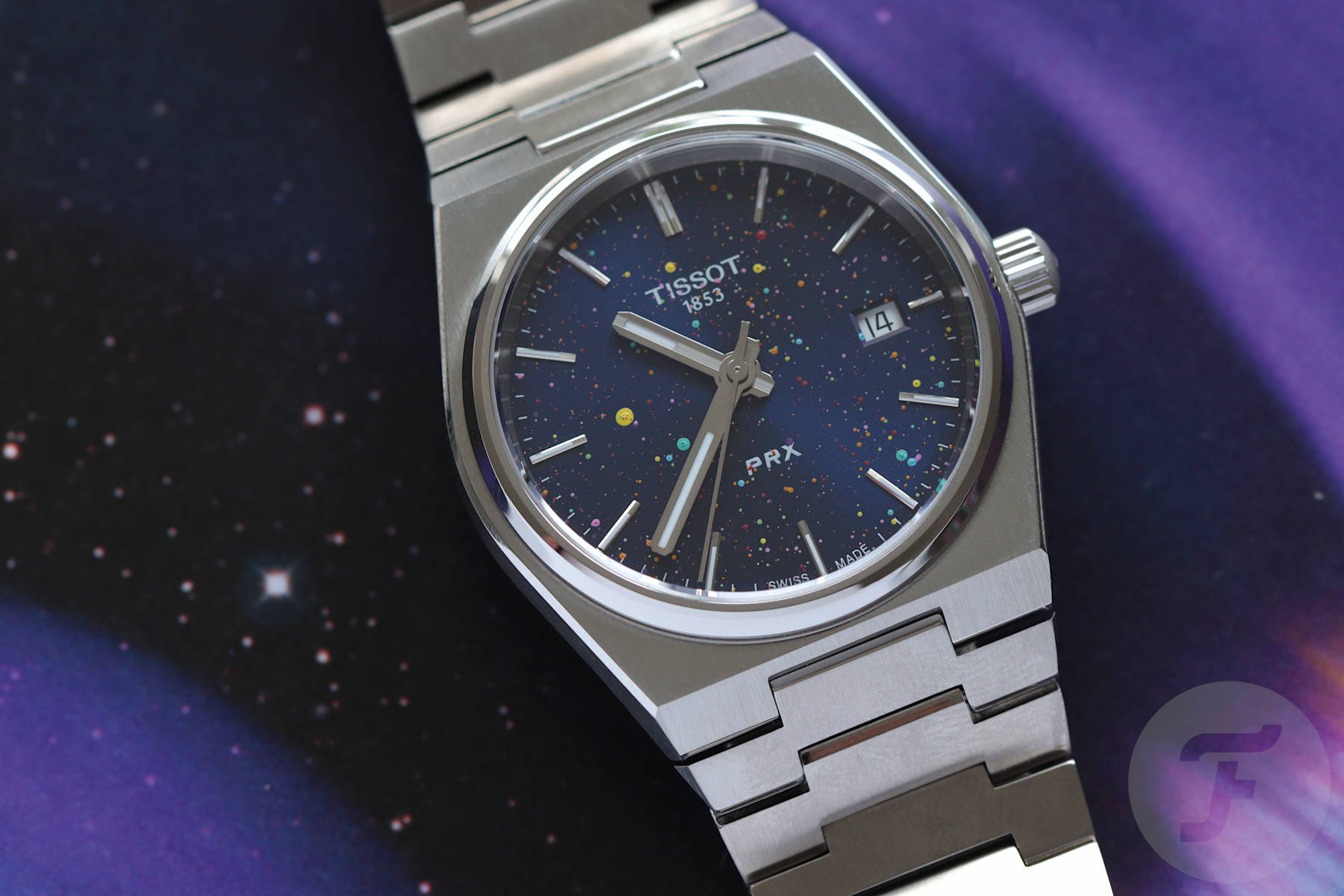 Dressed for success
I guess the one thing I can say in favor of Tissot's stripped-back simplicity of the quartz PRX dial is that it makes for easy pairing with a range of outfits. Thankfully, despite the colorful nature of the Arctic and Midnight Sky, the subtlety means it's still easy to dress these watches up or down as you see fit. They're discreet enough to pair with a suit, should you wish, or a pair of board shorts by the pool. The sky's the limit!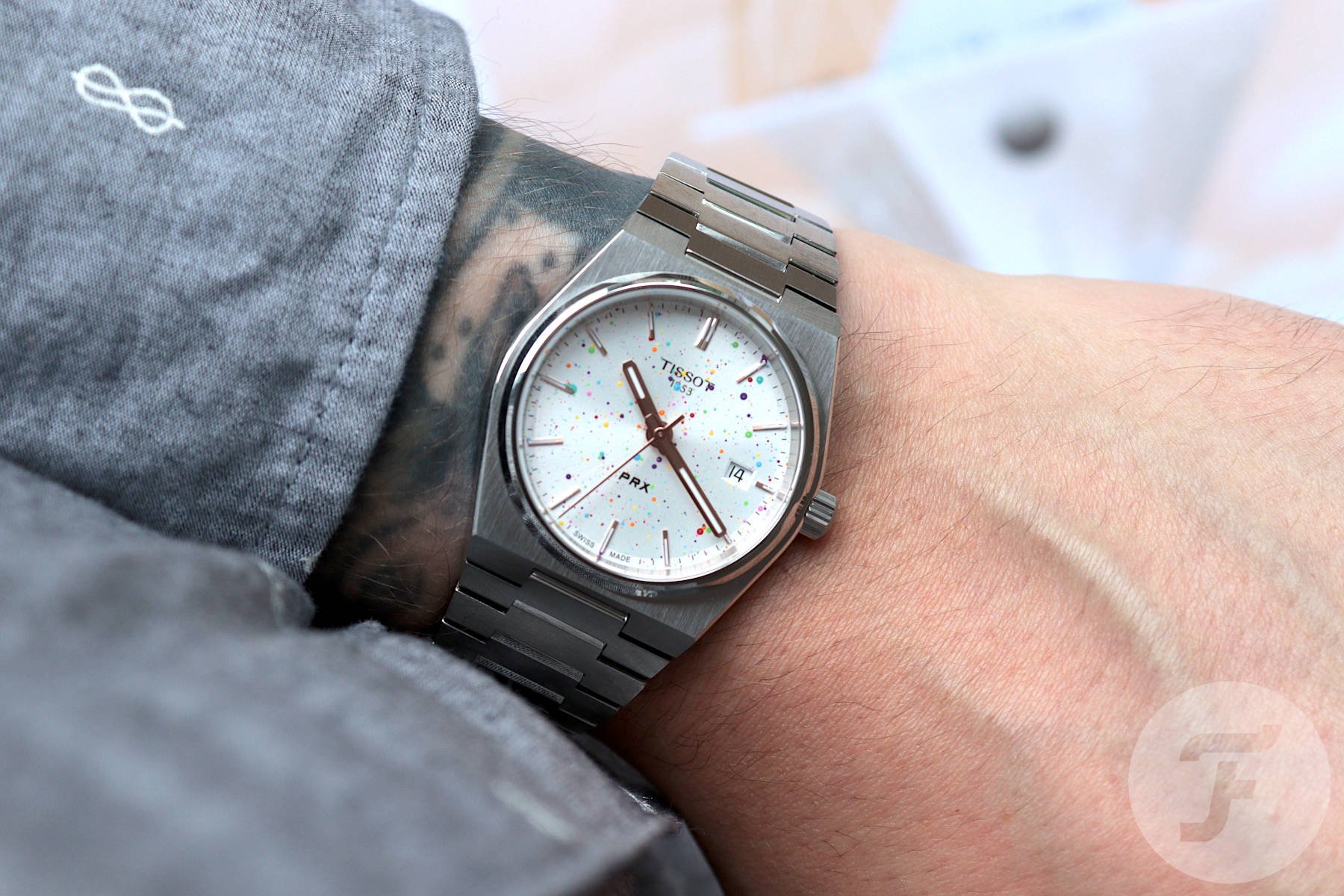 Size doesn't matter with the Arctic and Midnight Sky
A small subsection of watch collectors will probably take one look at the 35mm size and scoff. I mean, we regularly see disdain from some people for 36mm watches. Imagine the horror of one more millimeter shaved off of the diameter… What an affront to one's masculinity! I suggest those individuals have never tried wearing a smaller-diameter watch, dismissing them as solely meant for the fairer sex. Well, let me tell you this: 35mm is absolutely a unisex size. Wear what you like, not what you think you're "supposed to wear".
I found the 35mm Arctic and Midnight Sky watches refreshing to wear. I quickly acclimatized to the size, and when I later put my Hermes H08 (a 39mm square case) back on the wrist, it felt massive — almost unwieldy! Some people will claim that every collection needs a dive watch; add a smaller-sized watch to that list of collection requirements, and thank me later.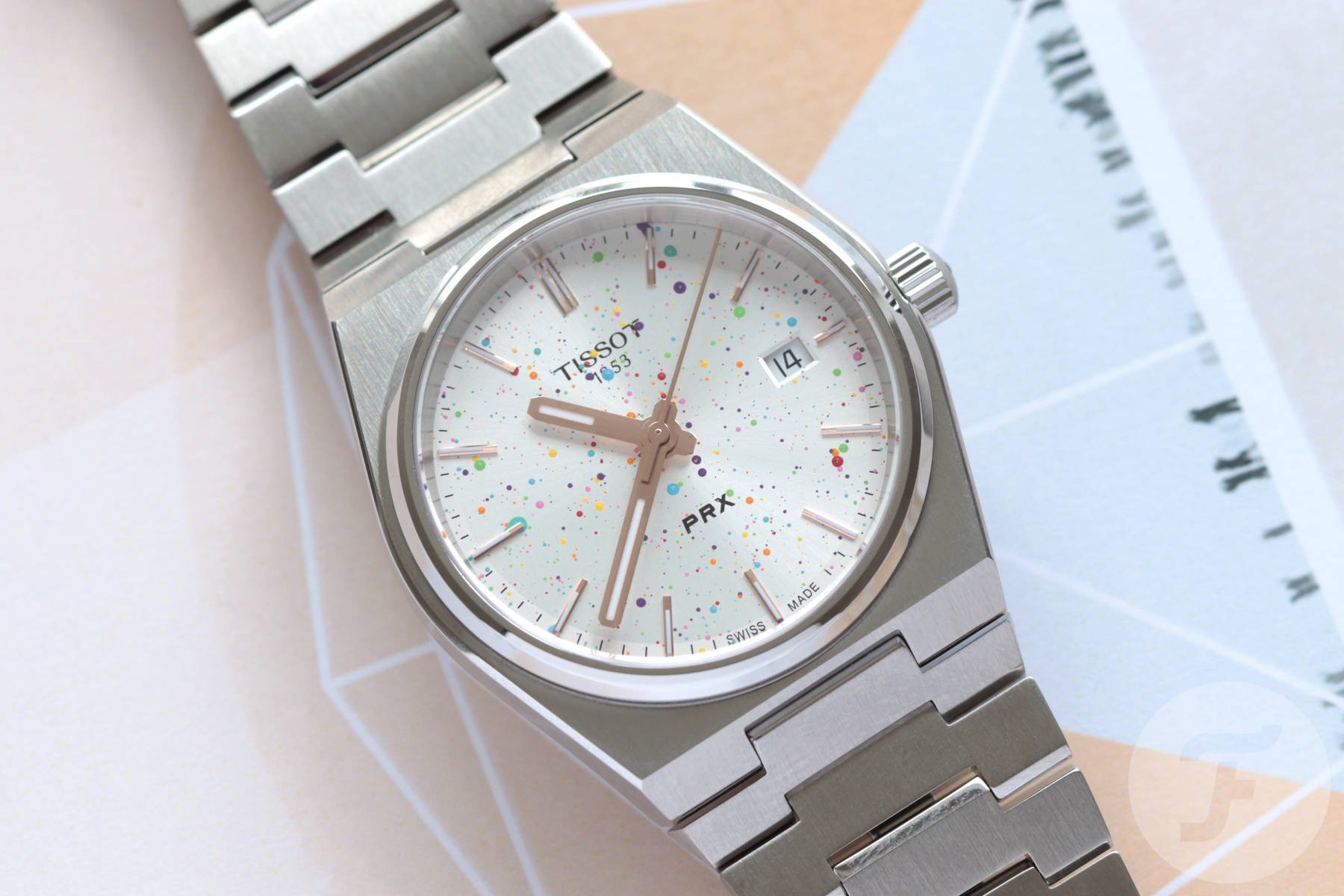 The price of art
After addressing the watch, let's address what may be seen as the metaphorical elephant in the room. The IFL Watches Arctic and Midnight Sky Limited Edition Concepts retail for €1,090. Given the retail price of the "basic" PRX 35mm of €375, some people may balk at this. Cue cries for justification on the relatively heavy markup. That said, it's difficult to place an intrinsic value on art. It's like saying that an original Picasso is not worth millions when the canvas and frame only cost a couple hundred. Of course, this is an over-zealous example, but the sentiment is the same.
Art is worth what someone will pay for it. When people, for whatever reason, form an emotional connection to art, value then becomes a wholly personal and individual concept. Judging by the fact that IFL Watches' limited-edition art concepts regularly sell out quickly, it's fair to assume that they speak to people on the artistic level. Art is not for everyone, and not everyone likes mixing art with horology. That's fine, but some people do, so who are we to tell those people anything different? Personally speaking, I think the price is fair. Given the amount of manual work that goes into the dial production and the limited quantity available, I have zero complaints.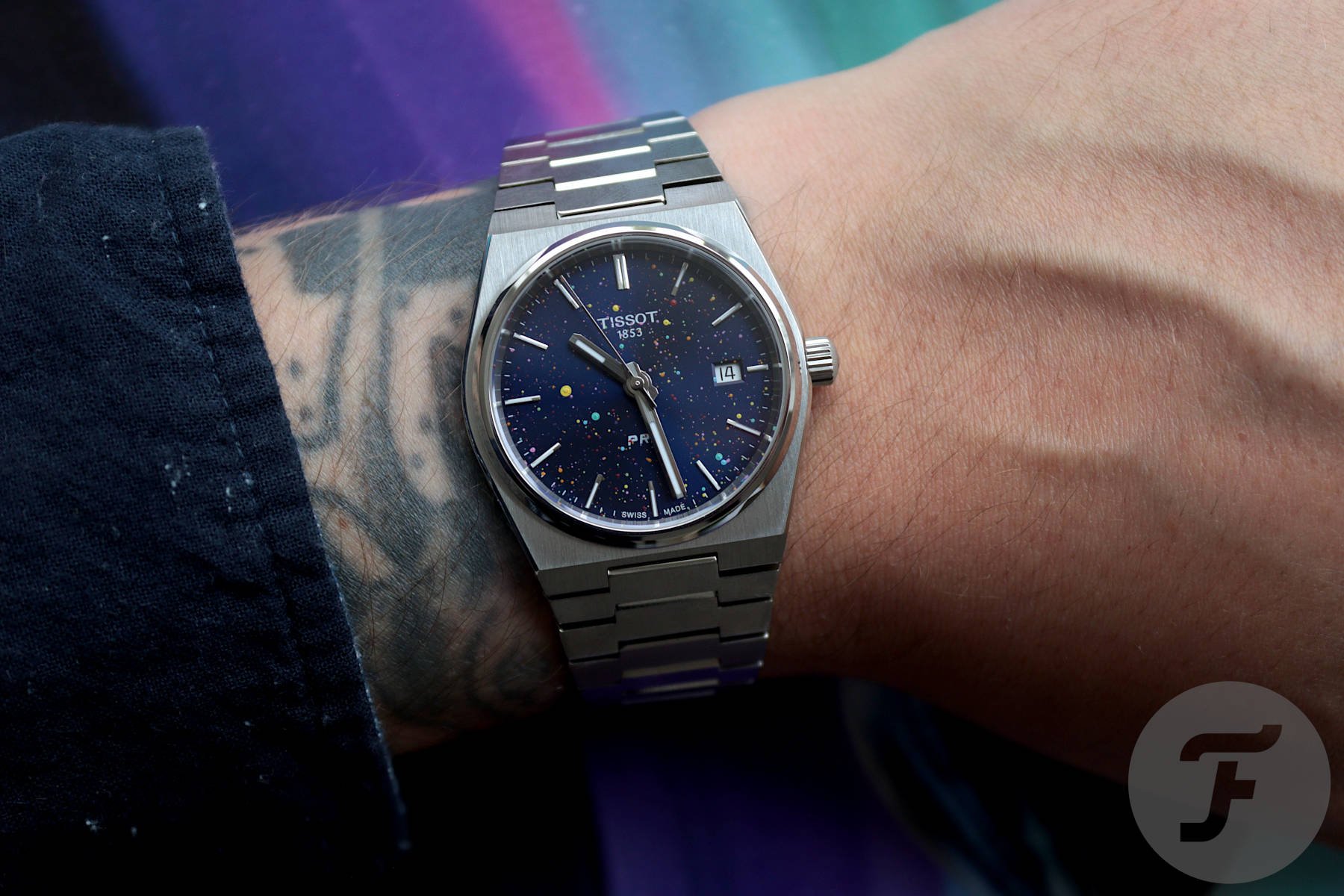 Arctic and Midnight Sky Limited Edition Concepts — price and availability
So, there you have it, folks — the marriage of horology and artistry, showcased in a 35mm quartz timepiece. The Arctic and Midnight Sky Limited Edition Concepts really are a one-of-a-kind spectacle. It's not just a watch; it's quite literally a work of art. Love it or hate it, I'm certainly glad these watches exist. They are proof that watches and art are symbiotic concepts, and I am down for that. If you're keen to get your hands on one, they'll drop on the IFL Watches website at 4:00 PM CEST today, July 17th, priced at €1,090. Take this as your warning, and don't be late!
This is a preferred-position post. Learn more.