Independent Insights: Echo/Neutra, Second Hour Watches, Furlan Marri, And Studio Underd0g
A round up of some of the cooler independent watches that you may have missed
As seen from the comments and engagement from some of our recent micro and independent brand articles, we have a portion of the Fratelli who are very interested in the indie community. Indeed it's one that I have followed for a long time and been an active part of. As such, I decided it'd be nice to occasionally round up some of the projects I find worthy of mention here on Fratello. Here's what caught my eye this week.

Echo/Neutra hits funding goal for the new Averau 39mm
Italian microbrand Echo/Neutra has hit its Kickstarter funding goal for the new, updated Averau 39mm. The 42mm model was released in the middle of 2020 and hit its funding goal in around 45 minutes. The follow-up model has proven popular, and it has achieved its target in a similarly short space of time. With smaller-sized watches proving a bit of trend over the last year or so, it's no wonder.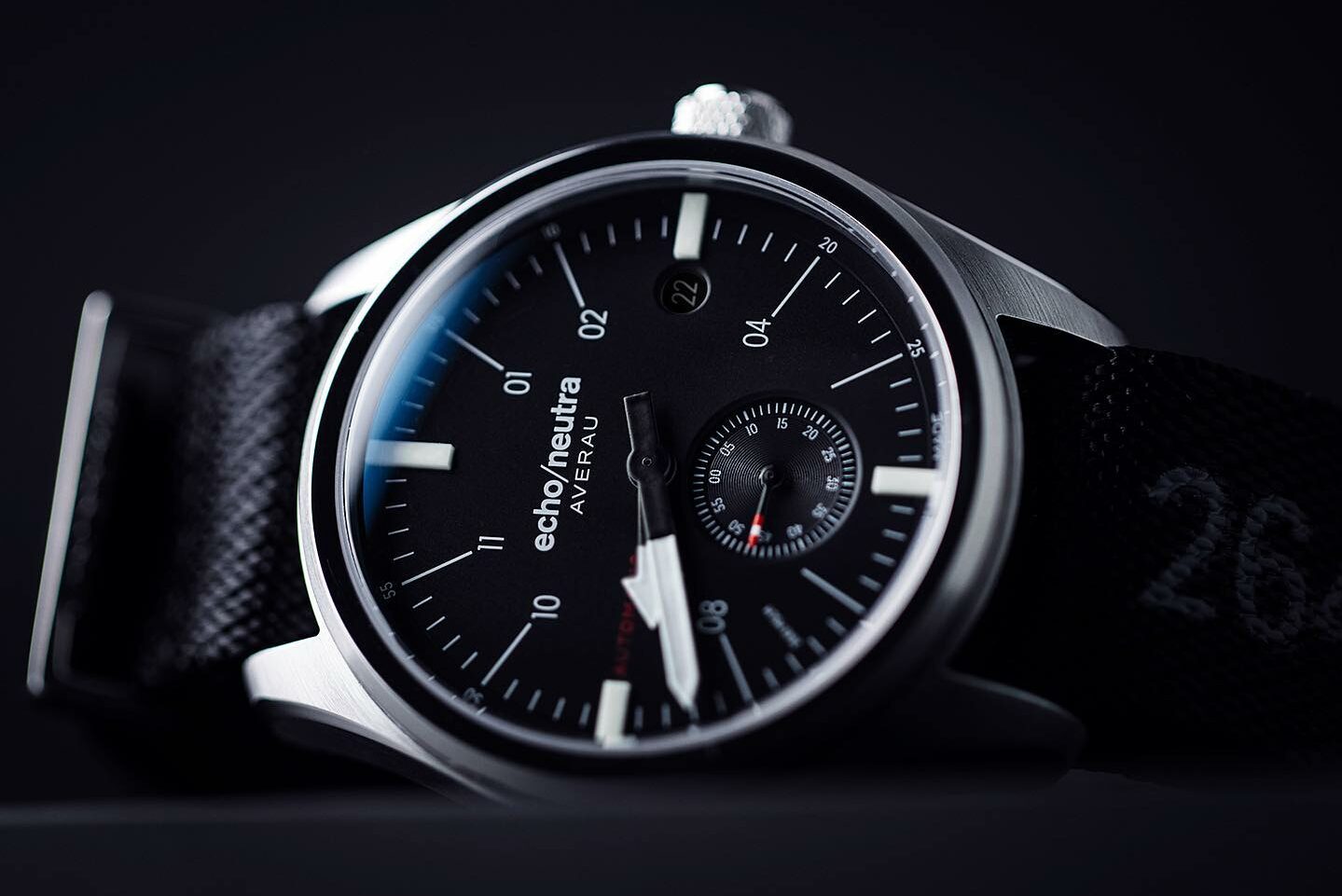 Interested collectors have a choice of three variants for the 39mm Averau:
First up is a three-hand automatic featuring a Sellita SW200-1 movement — a tidy and neat watch with a versatile aesthetic.
For those that like to get a little more handsy with their watches, the small-seconds hand-wound model with a Sellita SW216-1 has you covered.
However, my favorite is the moon phase automatic, running a Sellita SW280-1 movement. For a complication that is often more closely associated with dressier watches, Echo Neutra has very nicely incorporated it into a sport/tool watch. I am definitely a fan!
You can check out Echo/Neutra's Kickstarter campaign right here.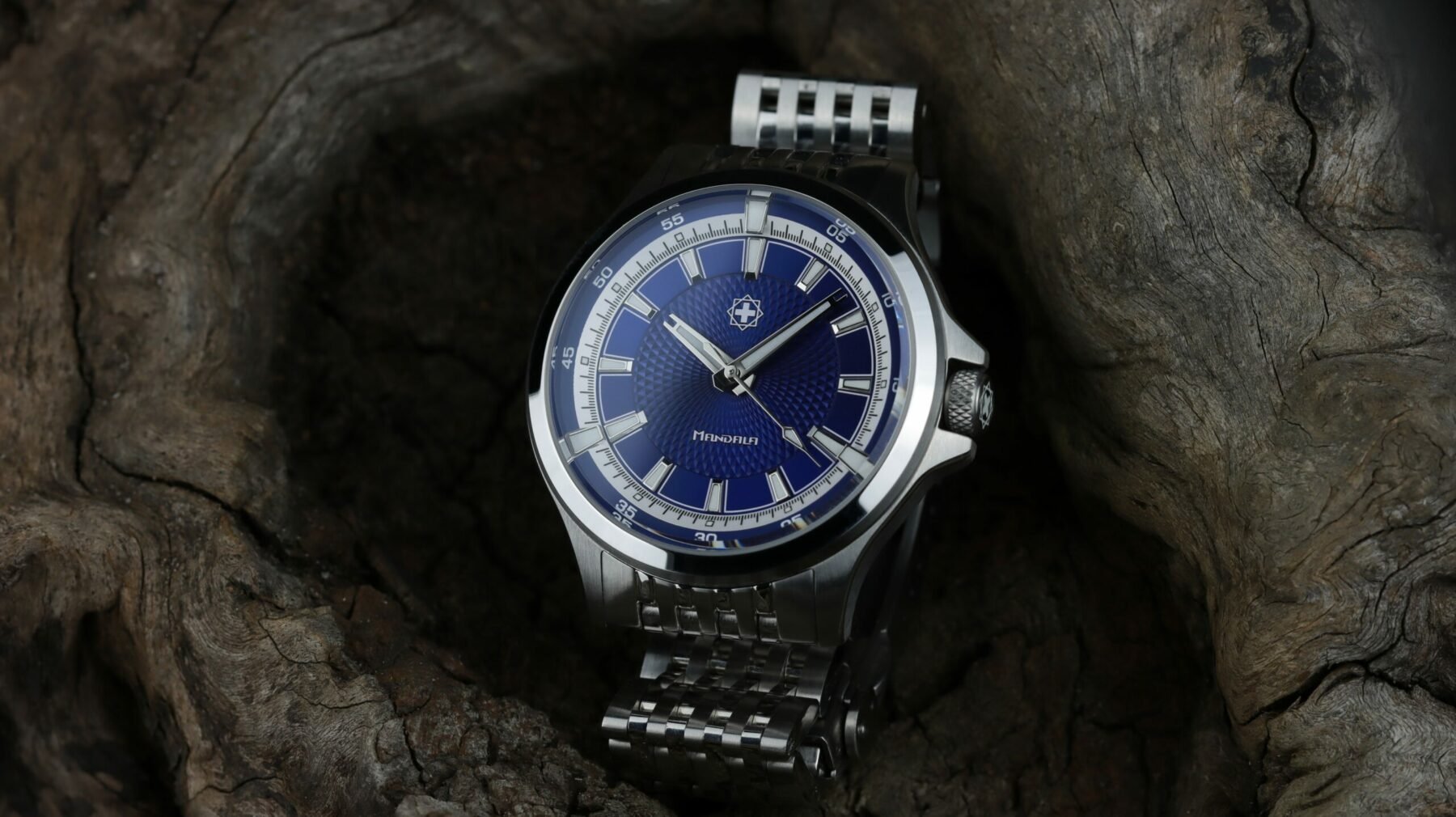 Second Hour Watches to release the Mandala
Australian microbrand, Second Hour Watches, is back with its second watch. The first, the Gin Clear Diver, was not to my personal taste and was a very "safe" design paying homage to the classic Submariner style blueprint. This time around, the brand has let its creativity run a little more freely, and the result is an attractive sports watch with its own character. The very wearable sizing (40×10.3×45mm) only backs up the brand's message that the watch can comfortably transition from the boardroom to the cocktail bar.
Second Hour Watches uses "sacred geometry" as a signature theme in its watch design language, and it is present here in the Mandala. The watch wears its name proudly, with a mandala motif etched into the dial's central section. The entire dial is the right balance of busy and clever. Clearly, Second Hour did not rush this. The brand carefully considered each element to ensure balance and harmony.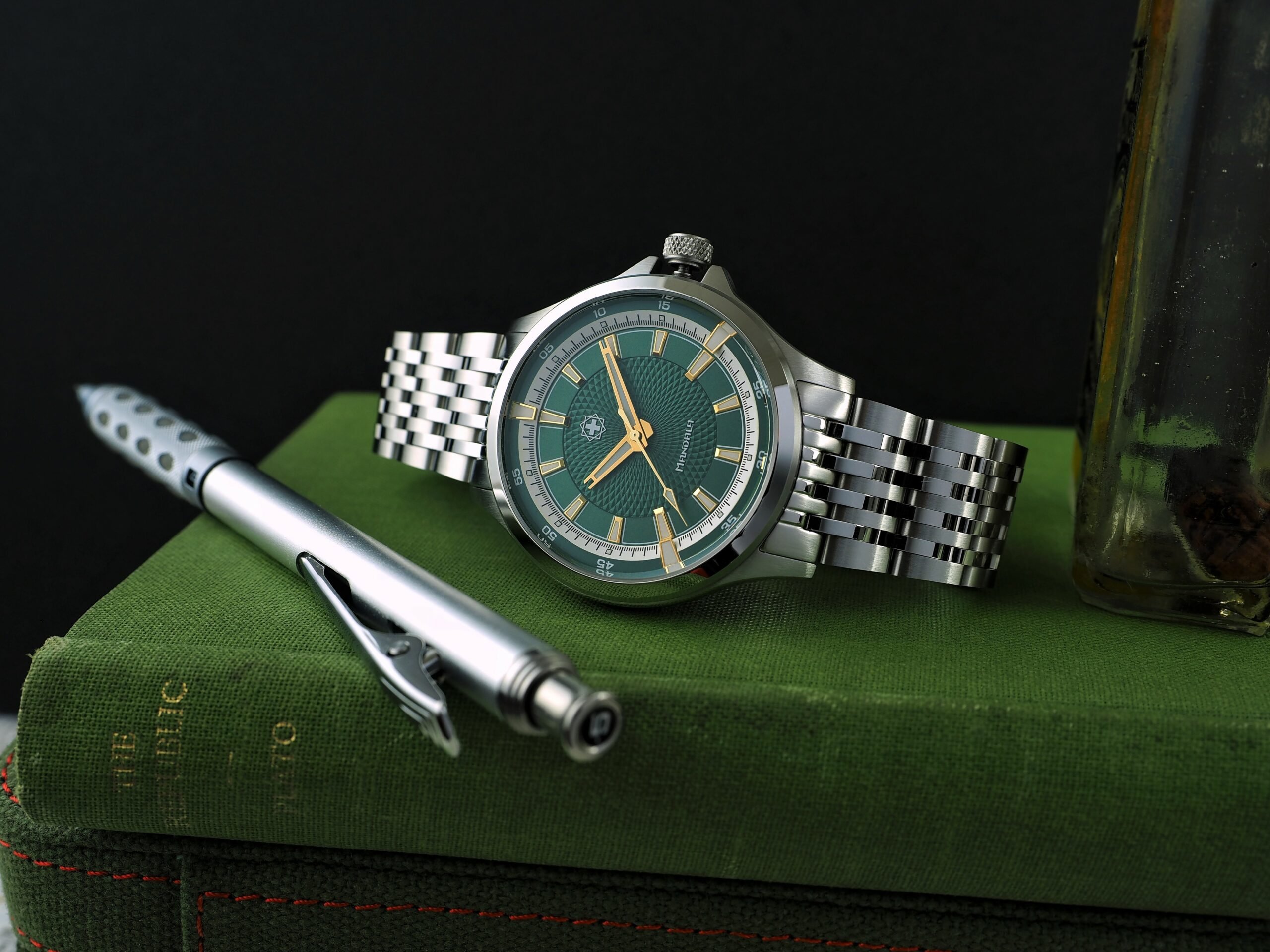 It's not going to be for everyone. However, reactions I've seen in the microbrand communities have been wholly positive. Personally, I quite like it, and some of the color options are rather attractive. The baby blue or grey would be my choice. What do you think of the design, and which color would you go for? Let us know in. the comments below.
The Mandala Kickstarter starts on 18th March, but you can visit the campaign page now and sign up to be notified as soon as it goes live.

Furlan Marri launches after much hype!
Furlan Marri is a brand you may have seen garner a lot of coverage from different watch publications and shared widely on social media. Given the furor around the launch, the brand has unsurprisingly hit the funding target almost instantly. Some people may question why these watches prove so popular, but Furlan Marri seems to have hit upon a winning formula: attractive design+accessible pricing=winning.
The design is reminiscent of various classic chronographs with an obvious nod to Patek Philippe. Still, some of the color options are very tasteful. The choice of a meca-quartz chronograph module to keep things ticking is a solid choice and allows the design to take center stage.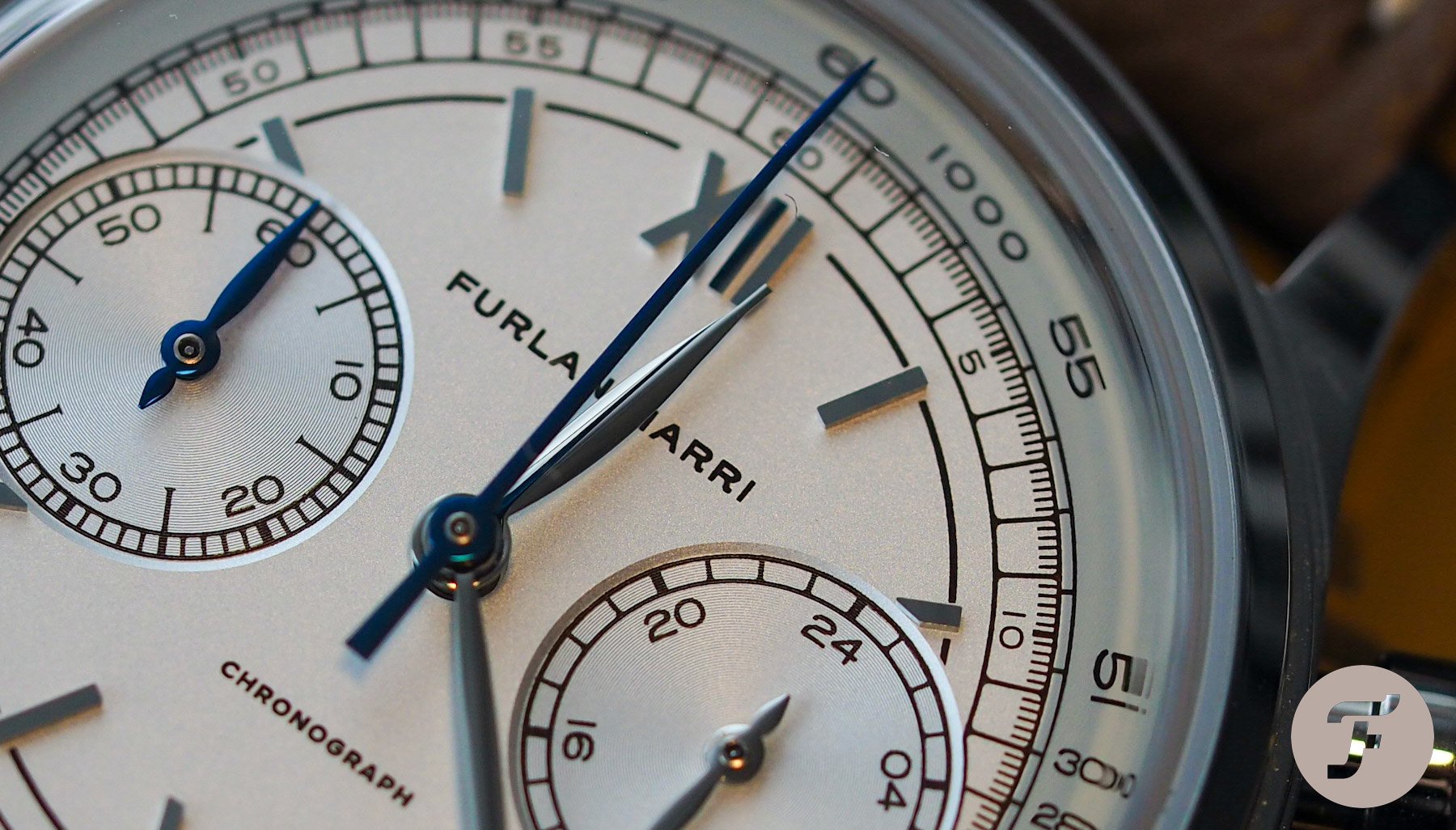 In his recent review, Rob said: "the first time I opened the box, I was stunned. I'd expected it to be a lazy, half-baked clone of something I'd seen hundreds of times before in friends' vintage collections. But it was not. It was something special. Everything about it is sharply executed."
Want to find out more? You can visit the brand's Kickstarter and back it right here.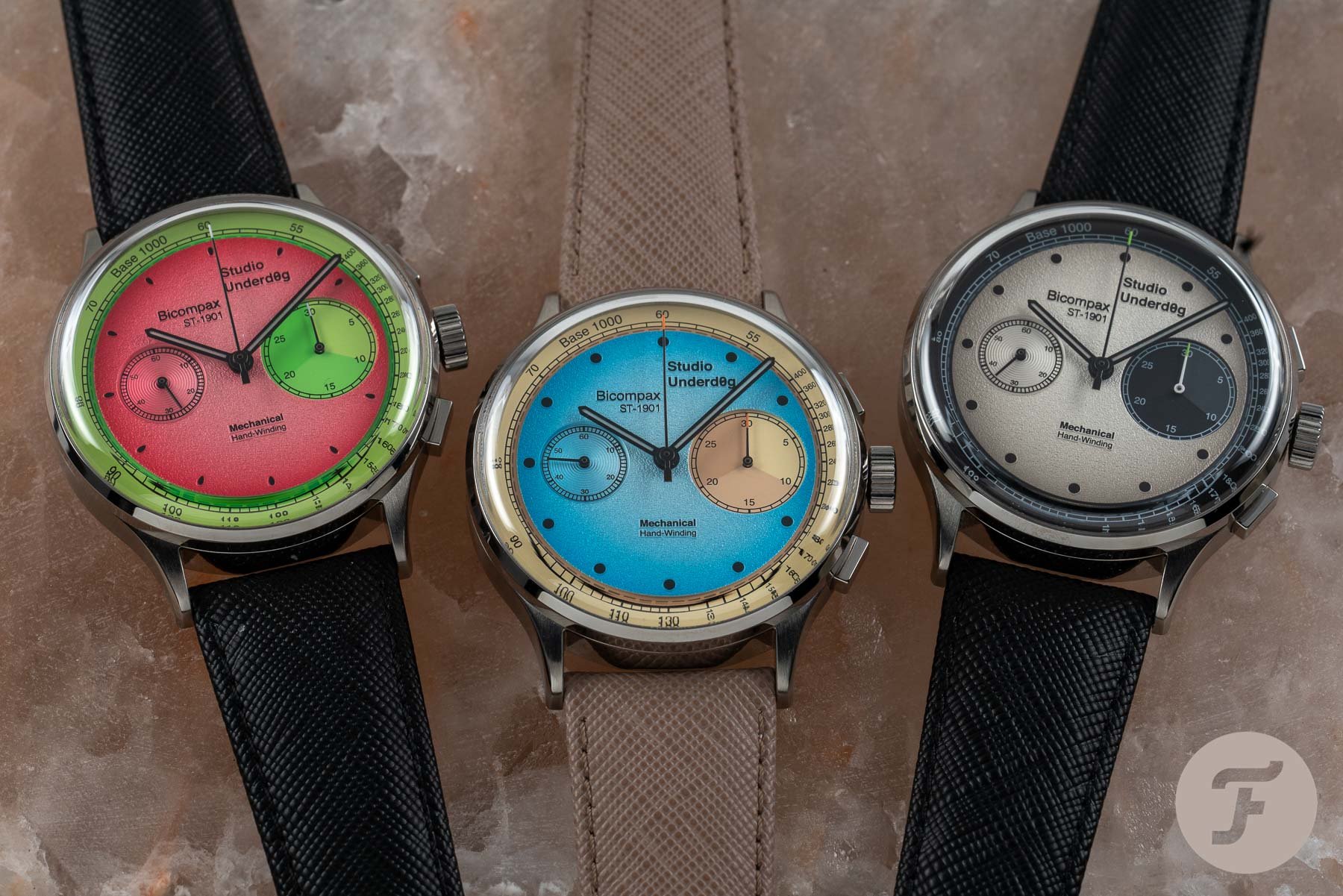 Studio Underd0g giving us the fun, colorful chronographs, we didn't know we needed
What is watch collecting if you can't have some fun? I have a few pieces in my collection that are very much non-expensive and fall under the "fun" category. These new chronographs from Studio Underd0g are just that. Admittedly, when I first saw them, I was a little unsure. The bold colors can be a bit of a turnoff for some, but, over time, I grew to appreciate them for exactly what they are: fun, colorful watches which remind us to enjoy our hobby and not always take it too seriously.
These cheerful novelties are mechanical chronographs, so if you're forever anti-quartz, you can still have a slice of the fun. Powered by the Seagull ST-1901 column-wheel chronograph caliber is a solid performer when appropriately regulated. The movement's affordable cost allowed Studio Underd0g to keep their prices as low as possible.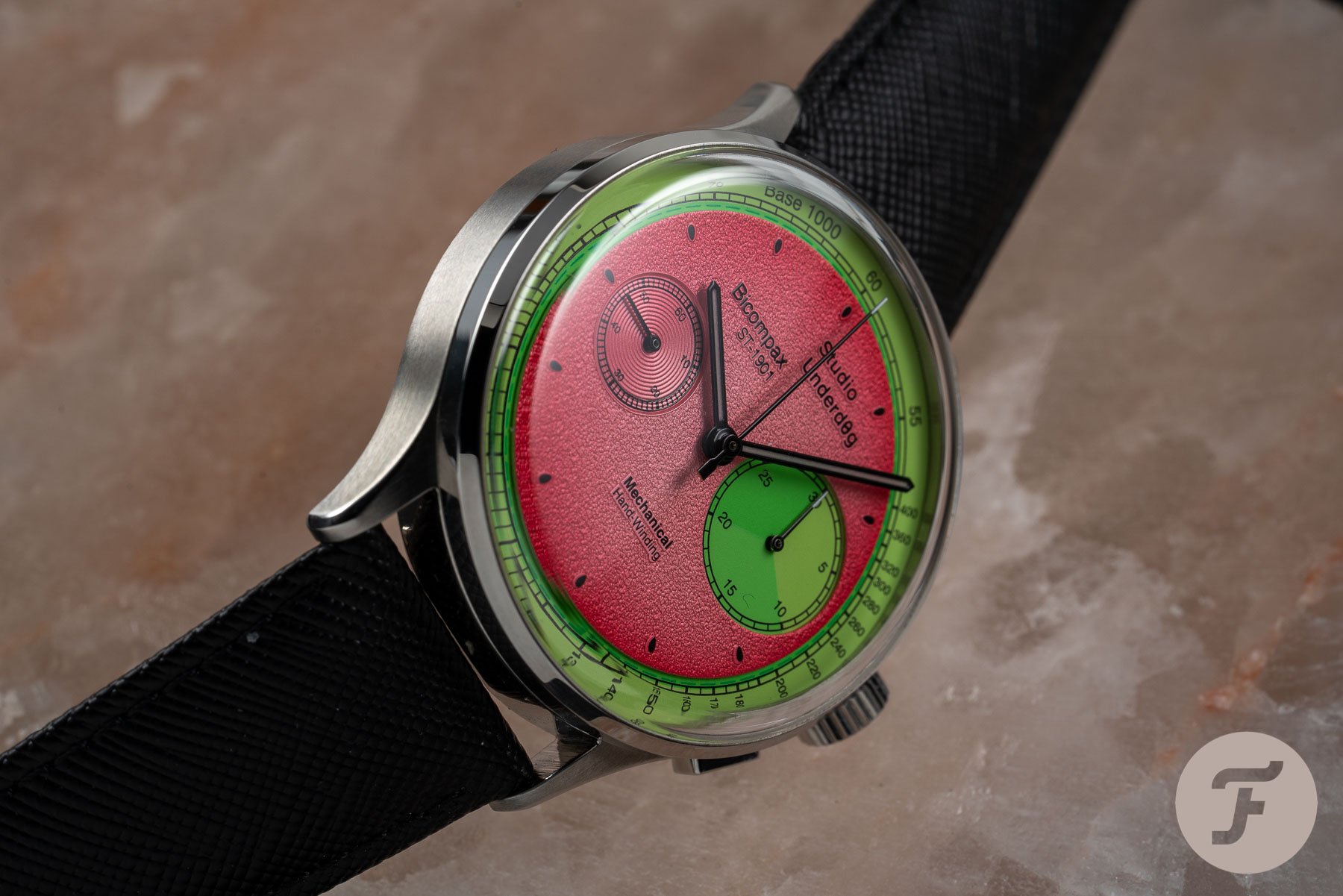 Yum, yum, yum
Interested backers have a choice of three dial options, offering different levels of colorful novelty. Feeling fruity? The Watermel0n (01WMB) is the one for you with its pink dial and "seed-shaped" markers. If pink is too much for you, and you want to tone it down a bit, perhaps consider the Desert Sky (01DST). The blue dial is just as whimsical. If you like the style but would prefer something a bit more classic, the Go0fy Panda (01GPB) is for you. The classic panda dial is positively demure in comparison, but bright green "bamboo shoot" tips on the seconds hands bring it to life.
My choice? I'd go all out and plump for the charming pink number because…well…why not? Take a look at Studio Underd0g's Kickstarter page right here.
Be sure to let me know what you think of these watches. I know that some of you have already backed the chronographs, but I'm keen to hear your thoughts in the comments!
Follow me on Instagram: @davesergeant