Independent Insights: RZE, Nodus, Marin Instruments and Havid Nagan
A round up of some of the cooler independent watches that you may have missed
Hey there, indie fans. Long time no see. It's been a little while since I've had the chance to put together an edition of Independent Insights. That's not to say that there hasn't been any noteworthy news, more that things at Fratello Watches have been super busy… in a good way. The good news is that I have made a bit of time, as I have five independent or microbrand projects I have been following that I wanted to share with you all. Alright then, shall we take a look?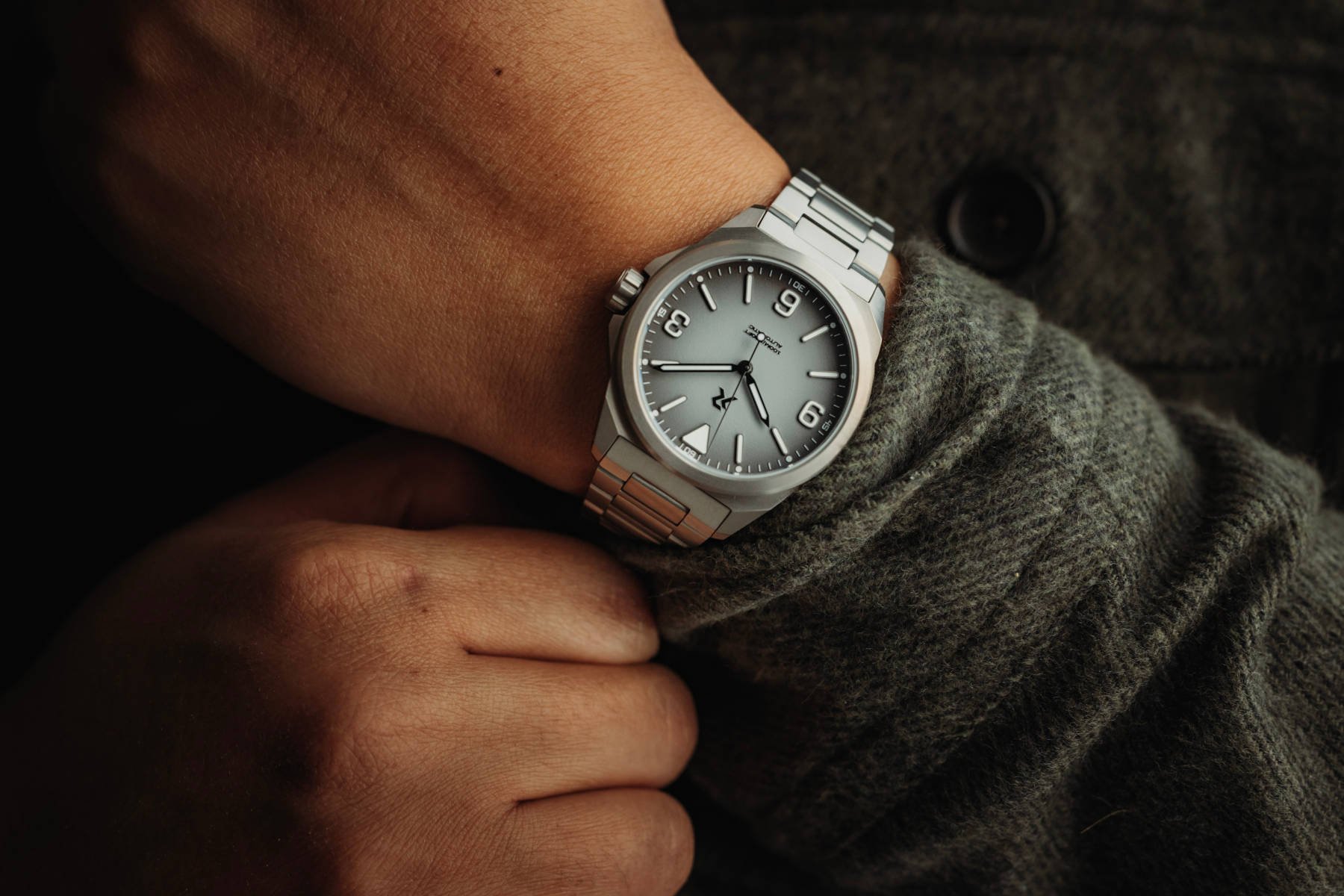 RZE Resolute 2022 and Resolute Supercompressor
I've written about RZE a few times on the pages of Fratello. It ranks high as one of my favorite small, independent brands, and I have two pieces in my collection already. I enjoy what RZE does in terms of its simple yet clever design language, with well-built watches at very affordable prices. In fact, RZE helped kickstart my love for titanium watches. Couple that with the brand's proprietary scratch-resistant coating, and these are serious daily-beater watches!
When I received an email from Travis the other week telling me about what was coming up this month, I was naturally excited. Not just one new collection, but two! First up is the new Resolute 2022. Fans of the brand may recall that the Resolute was RZE's first collection. Now, in 2022, RZE is treating us to a refreshed and upgraded look for its debut model. The Resolute 2022 drops the date, as the older NH35A movement makes way for the more accurate Miyota 90S5. This results in a cleaner dial with large Explorer-style numerals at 3, 6, and 9 o'clock. As ever, RZE's UltraHex™️ technology protects the watch from unwanted scratches. The specially coated titanium case and bracelet are eight times harder than 316L stainless steel!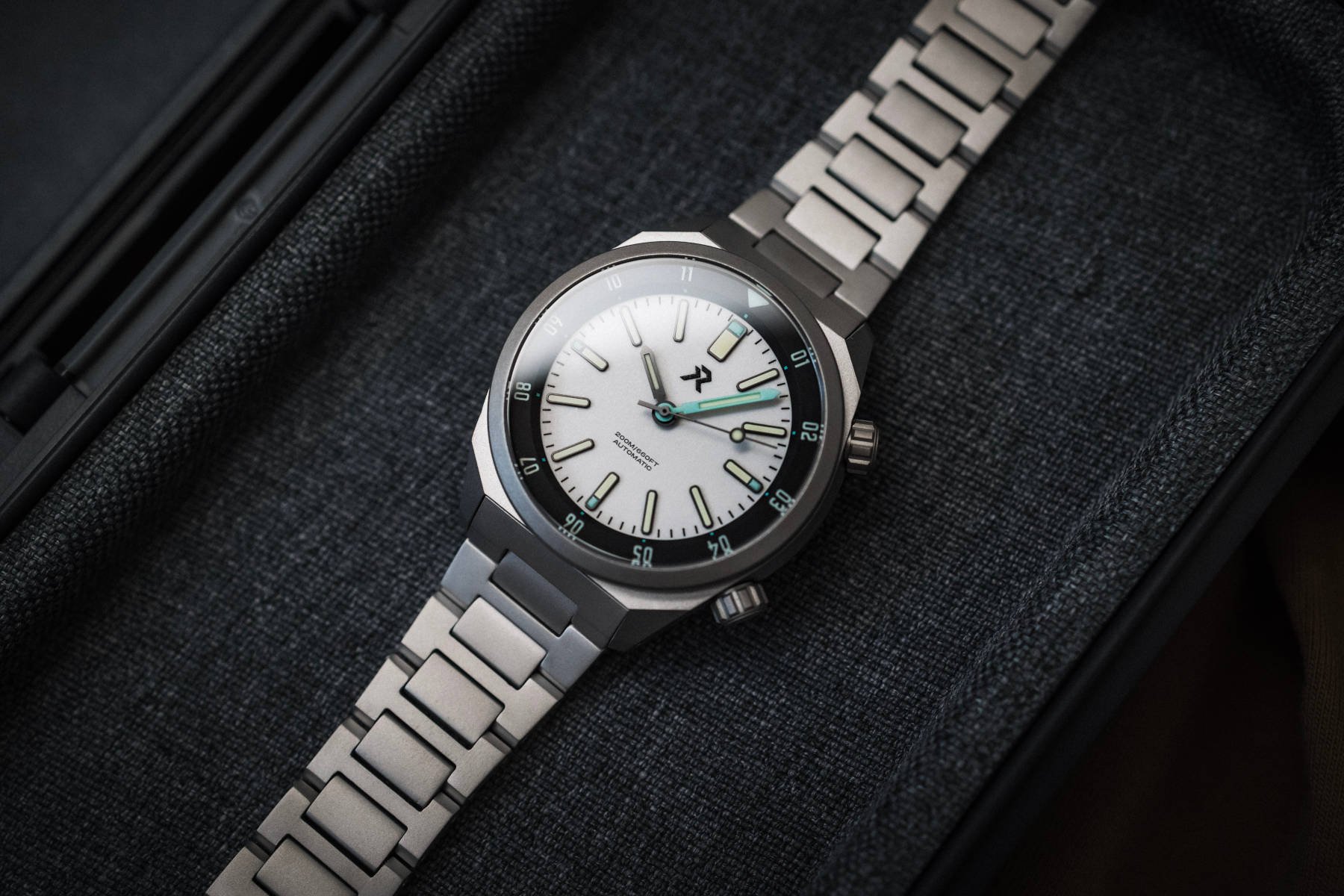 A genuine supercompressor!
The second model, and perhaps the one I'm slightly more excited about, is the Resolute Supercompressor. Not just another dual-crown watch, the Resolute Supercompressor's spring VITON gasket system enhances the strength of the seal between the watch case and the case back. As the water pressure increases the deeper you dive, the spring-loaded case back compresses, thus tightening the watch's seal. As such, I believe the Resolute Supercompressor is possibly the first titanium Supercompressor on the market! It's not that often you find genuine Supercompressor watches these days, so it's great to see RZE going that extra step. Look out for a review of the Resolute Supercompressor in the coming weeks as I have one en route for a review!
The Resolute 2022 opens for pre-order at just $399, and the Resolute Supercompressor is available for $599 on pre-order. RZE expects delivery in June 2022. Find out more about the RZE Resolute 2022 and Resolute Supercompressor and pre-order on the RZE website.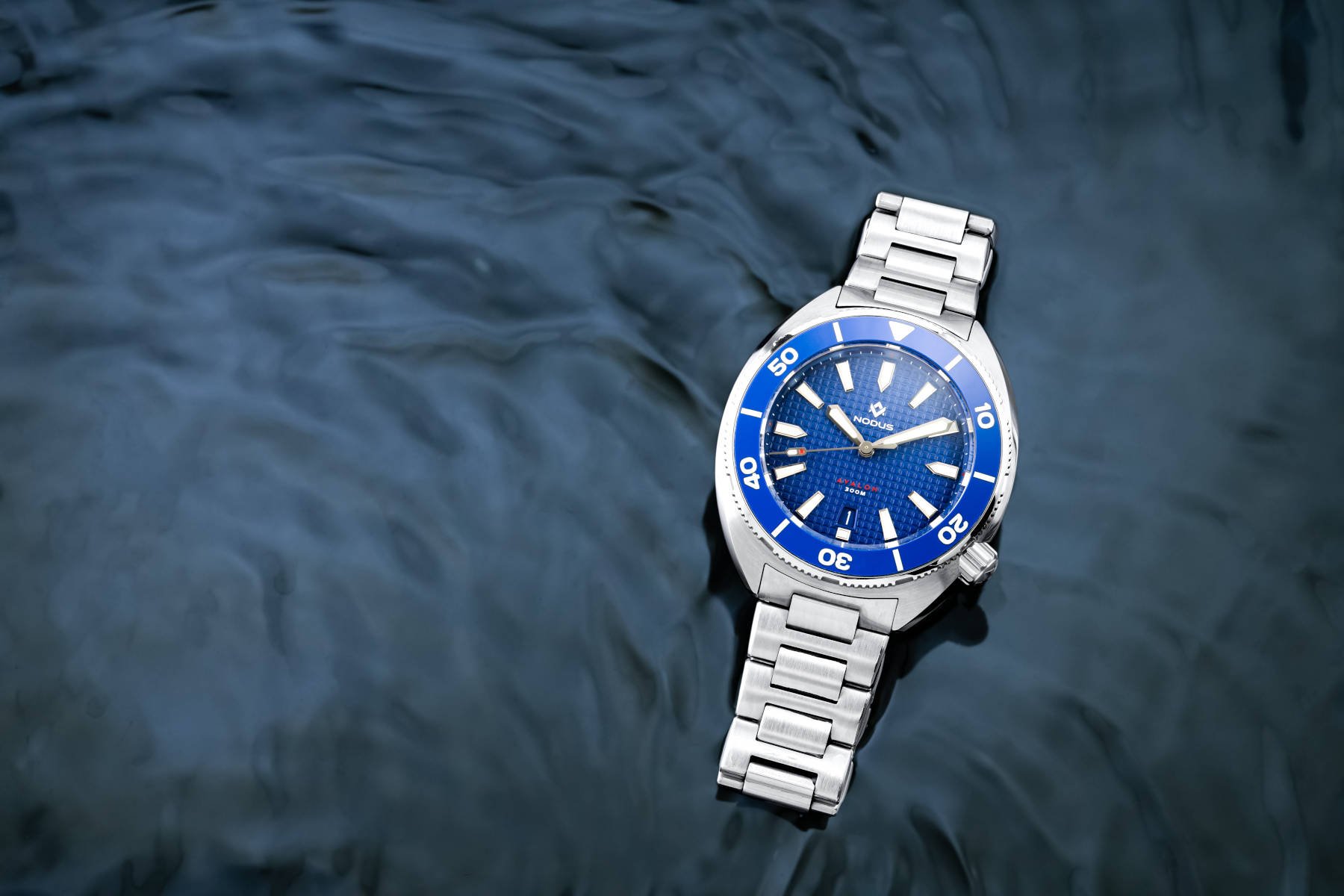 Nodus Avalon II
Nodus is a US-based microbrand nestled in the sunny hills of Los Angeles. Beginning life back in 2017, founders Wes and Cullen have released a plethora of models, including the well-received Sector Series. The brand has also developed a few core models that it has planned to revisit and upgrade over time. The Retrospect Diver is a prime example of this approach, currently on its third update. However, this week, Nodus has launched the second update to its flagship dive watch, the Avalon.
I expect to have the blue one in hand soon for a more detailed review. I've never had the chance to get to grips with a Nodus watch before, despite following the brand for a few years. The basic specs are excellent, and the press images are encouraging, but I can't comment on the quality at this time. The CNC cushion case holds a choice of lovely tapisserié dial colors, surrounded by a brushed ceramic bezel. We have a high-grade T-C3 X1 lume, a Miyota 9015 movement, and 300m of water resistance, all inside a case measuring just 12.8mm thick.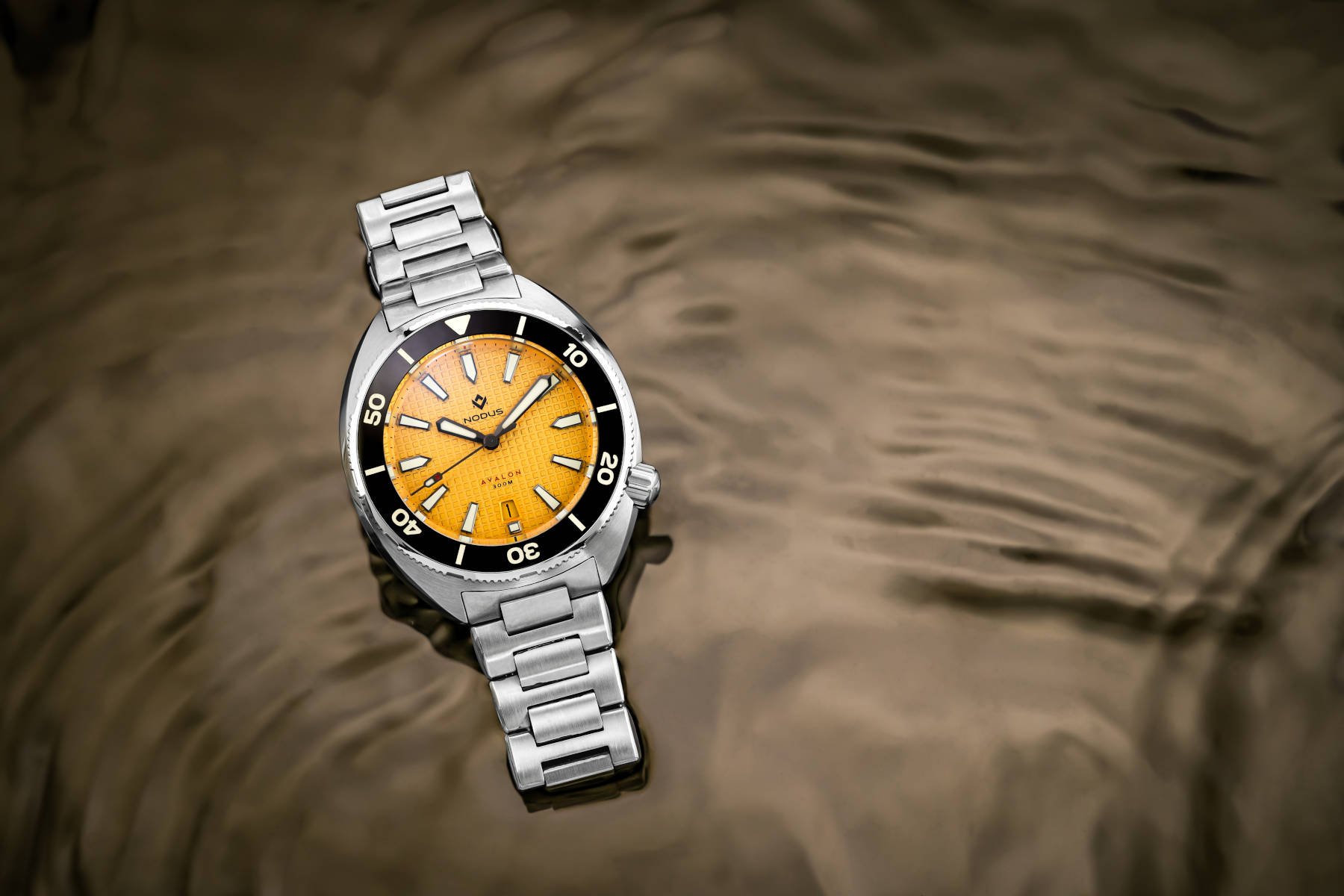 An interesting proposition in a crowded market!
The bracelet also received a significant upgrade as Nodus introduced its new NodeX clasp. This is a proprietary toolless micro-adjust clasp system for on-the-go adjustment. Always a welcome addition! At the pre-order price of $600 (rising to $700 on March 7th), there's the potential for some excellent value for money to be had. That said, I am looking forward to getting this one in hand and seeing how it stacks up against some of its competitors, namely the recent Zelos Spearfish.
You can find out more about the Nodus Avalon II and pre-order on the official Nodus website.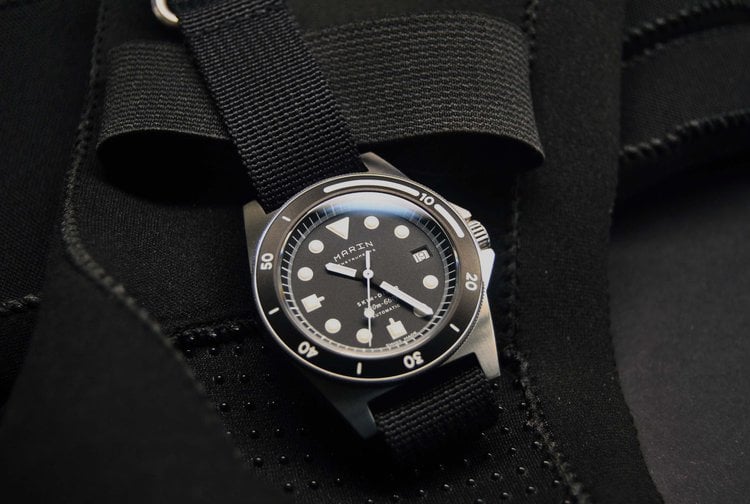 Marin Instruments Skin Diver
Marin Instruments is a brand I've been following for a little while now after randomly seeing them comment on an Instagram Live video from British microbrand, Arken. As it was a new brand I'd not heard of, I had a glance at Marin's Instagram page and was immediately struck by the maturity of the design. The debut release from Marin Instruments is a novel take on the classic skin diver blueprint.
Skin diver watches first found popularity in the 1960s and 19070s. As the name suggests, they were waterproof watches designed for light water-based activities. Think swimming, snorkeling, and freediving. Marin Instruments' goal was simple. To breathe new life into the humble skin diver of yore, bringing it firmly into the 21st century. I believe its mission is successful. On the surface, the watch is unmistakable of the skin diver ilk. Still, Marin Instruments has deployed clever design language on the dial and bezel to create a thoroughly modern rendition.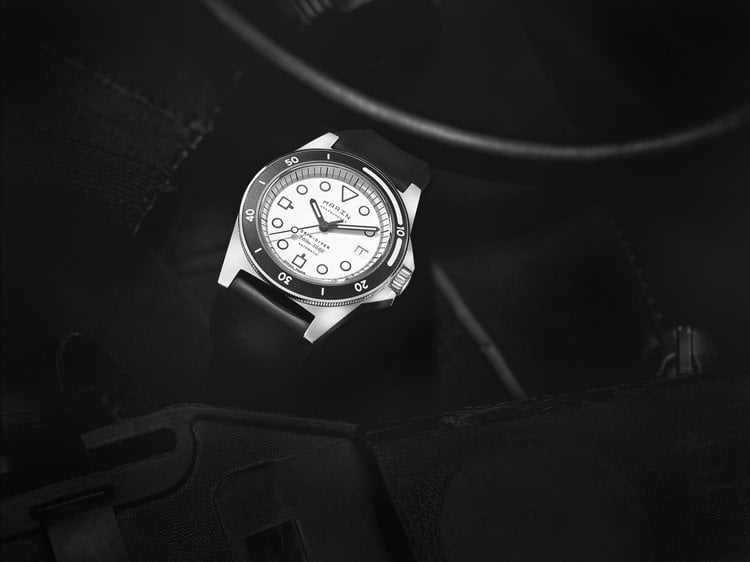 A modern take on the classic formula
Using the classic skin diver case shape, Marin has kept the nice sharp lines and angles that made the skin diver cases of old so attractive (in my opinion). It features a clean matte bezel insert with a modern take on the classic 15-minute elapsed time bezel markings. The dials are crispy and almost totally clean. My one minor niggle is the text at 6 o'clock. I'm not a fan of the size of the three fonts used. It's slightly distracting but not a dealbreaker. Inside, the trusty Sellita SW-200 runs the show. I have reached out to Marin and hope to have the chance to review these watches in hand later this month!
You can pre-order the Skin Diver for $895 and find out more on the Marin Instruments website.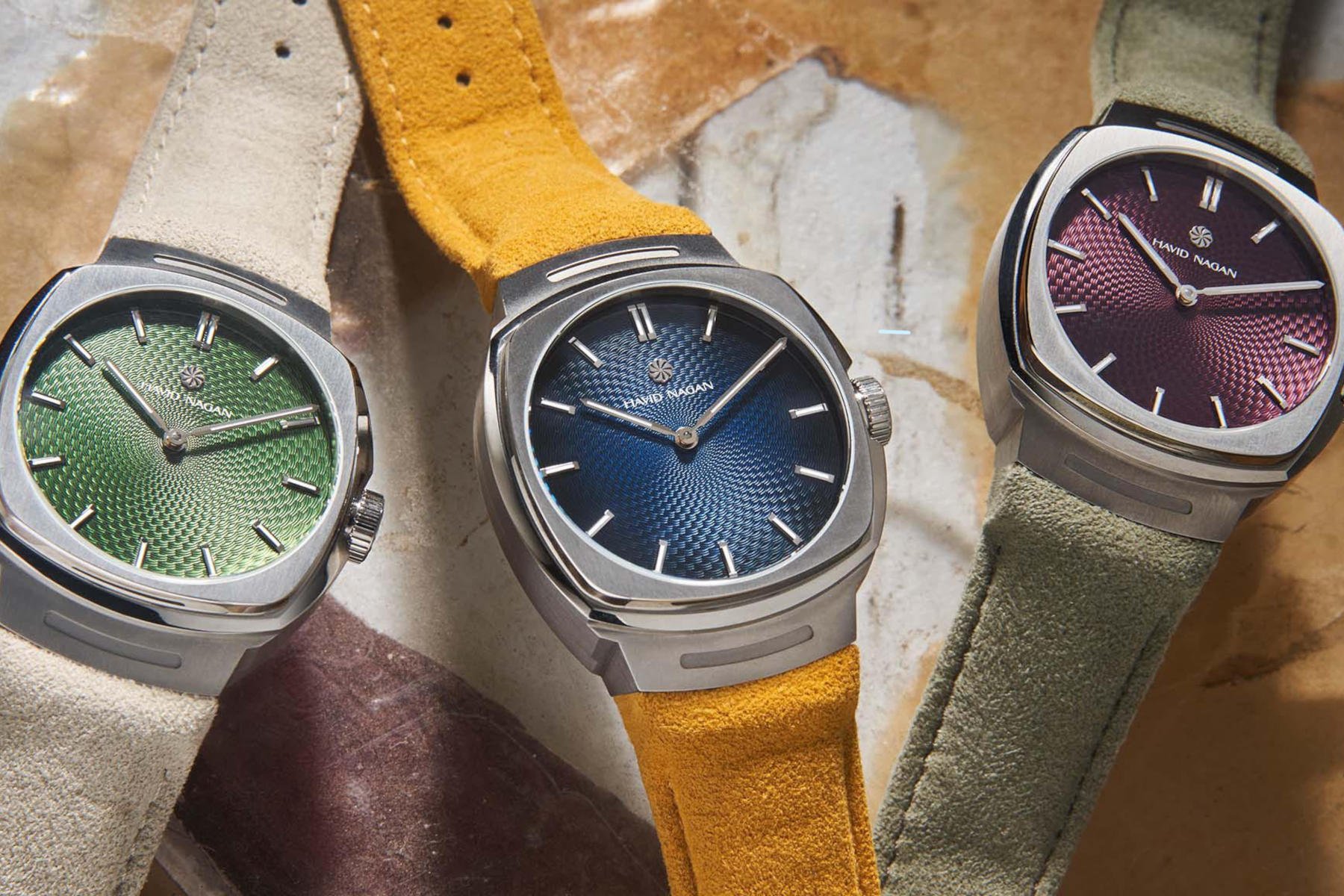 Havid Nagan HN00
The majority of the independent and microbrands I write about are usually in the sub-$1000 price bracket. In that range, we see a lot of crossover in terms of materials, movements, and accessories, and the focus is mainly on the design. When Havid Nagan reached out to me regarding its debut offering, the HN00, I was understandably intrigued? Why? Well, this is a new watch using a gorgeous Schwarz Etienne ASE200 movement with a micro-rotor and a beautiful stamped guilloché dial. Jean Rousseau makes the handsome Alcantara straps, and the total price is a not-insignificant $8,000.
There's quite a lot to unpack here in terms of specs and price, but after doing so, I can't help but feel there's a lot to like, and the price is certainly not unjust. In a world where many new independent or microbrands join the race to the bottom in terms of pricing, inevitably, they cut quality corners along the way. Havid Nagan seems to have taken the opposite approach. If something is worth doing, it is worth doing to the best you can afford to do it. The ASE200 caliber is proof of this. It's one of the best time-only (no seconds) high-end manufacture movements out there. Just take a look at it!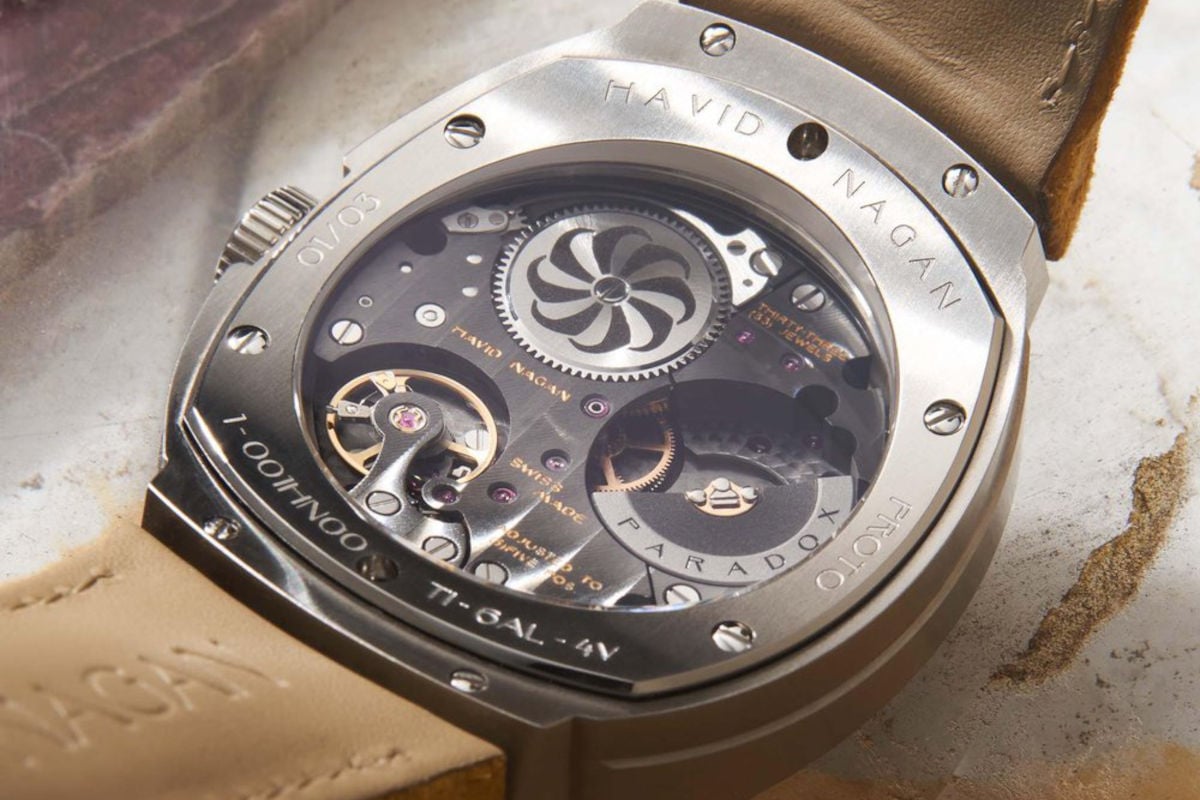 A bold debut
The HN00 is undoubtedly not an impulse purchase for most people. It would have to be a decisive purchase, but I believe this watch will easily match its price tag given the quality of the ingredients involved. I believe that the community should be embracing this level of ambitiousness from new, independent brands, even if it's not your cup of tea or within your budget. As you can probably imagine, I have been in touch with Havid Nagan about getting a closer look are the HN00. I am keen to see how this one stacks up to the early images and impressions!
You can find out more on Havid Nagan's website. Pre-orders are open now, but you have to contact the brand directly to place one.
That's all for this installment of Independent Insights. What do you think of the highlighted models? And are there any other independent watch brands that you'd like me to cover when I have the time? Let me know in the comments below.
Follow me on Instagram: @davesergeant | @fratellowatches