Introducing: The J.N. Shapiro Resurgence — The First Fully American-Made Wristwatch Since 1969
A highly personal wrist experience in your choice of five metals
Can the Resurgence mark the beginnings of something bigger, even inspiring others through its name? The US is a vast country with a rich watchmaking history, ranging from Gruen to Hamilton and from Waltham to small New York factories producing Swiss-sounding watches in the '60s. But despite American microbrands hitting all the right notes these days, the calibers in their watches remain Swiss or Japanese. And with all the manufacturing and engineering history of the USA, there should be fertile ground for Haute Horlogerie too, right? By introducing the J.N. Shapiro Resurgence, the gauntlet has been thrown.
A single Californian watchmaking house could indeed light the spark if the inspiration spreads its wings across the States. Josh Shapiro and his team intend to reshape our perceptions through one watch that has been 12 years in the making. And in fact, the Resurgence is not one but many interpretations of one focused vision. It is a vision shaped by Shapiro's love of the engine turning we know as guilloché. This love of metal-engraving artisanship makes the Resurgence a crafted, traditional view of what a timekeeper should be. And dare I say it, Shapiro could be a burgeoning all-American answer to the UK's Roger Smith.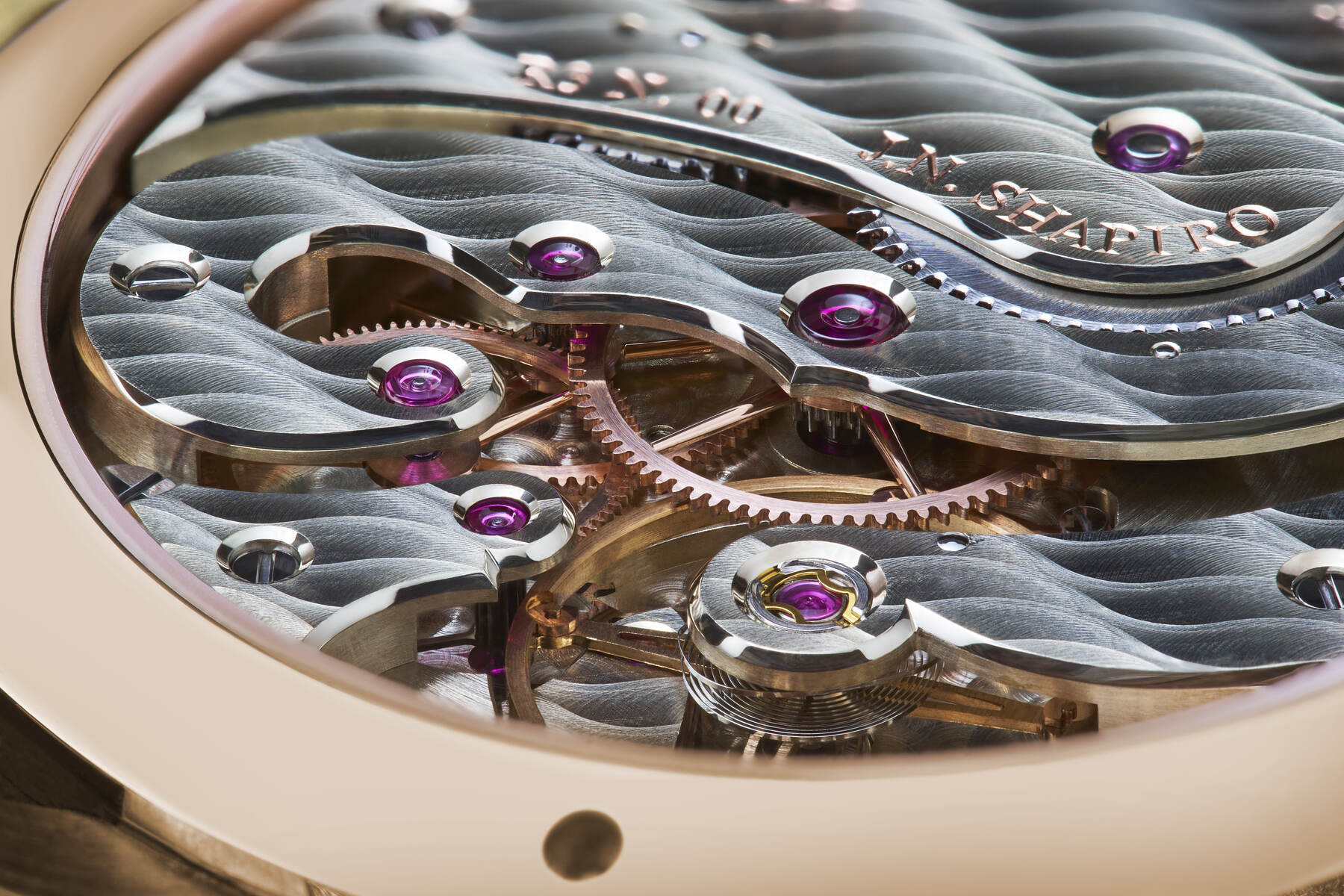 Josh Shapiro — a traditional watchmaker
Shapiro's atelier — or perhaps he'd favor "workshop" — is colored by a deep love of engine turning. This makes his output a celebration of historical watchmakers who shaped and engraved cases and dials themselves rather than outsourcing. The ancient art of engine turning underpins the Shapiro method, with inventive pattern-making for dial and movement decoration. In the past, Josh Shapiro's workshop supplied other manufacturers with dial work before including it in his Infinity watch series. But this time, like traditional watchmakers like Roger Smith, Shapiro's timepieces are produced in one workshop. Through a combination of precious metal and time-consuming craftsmanship, the Resurgence will be the most expensive fully US-made watch. Yes, all parts are made in America.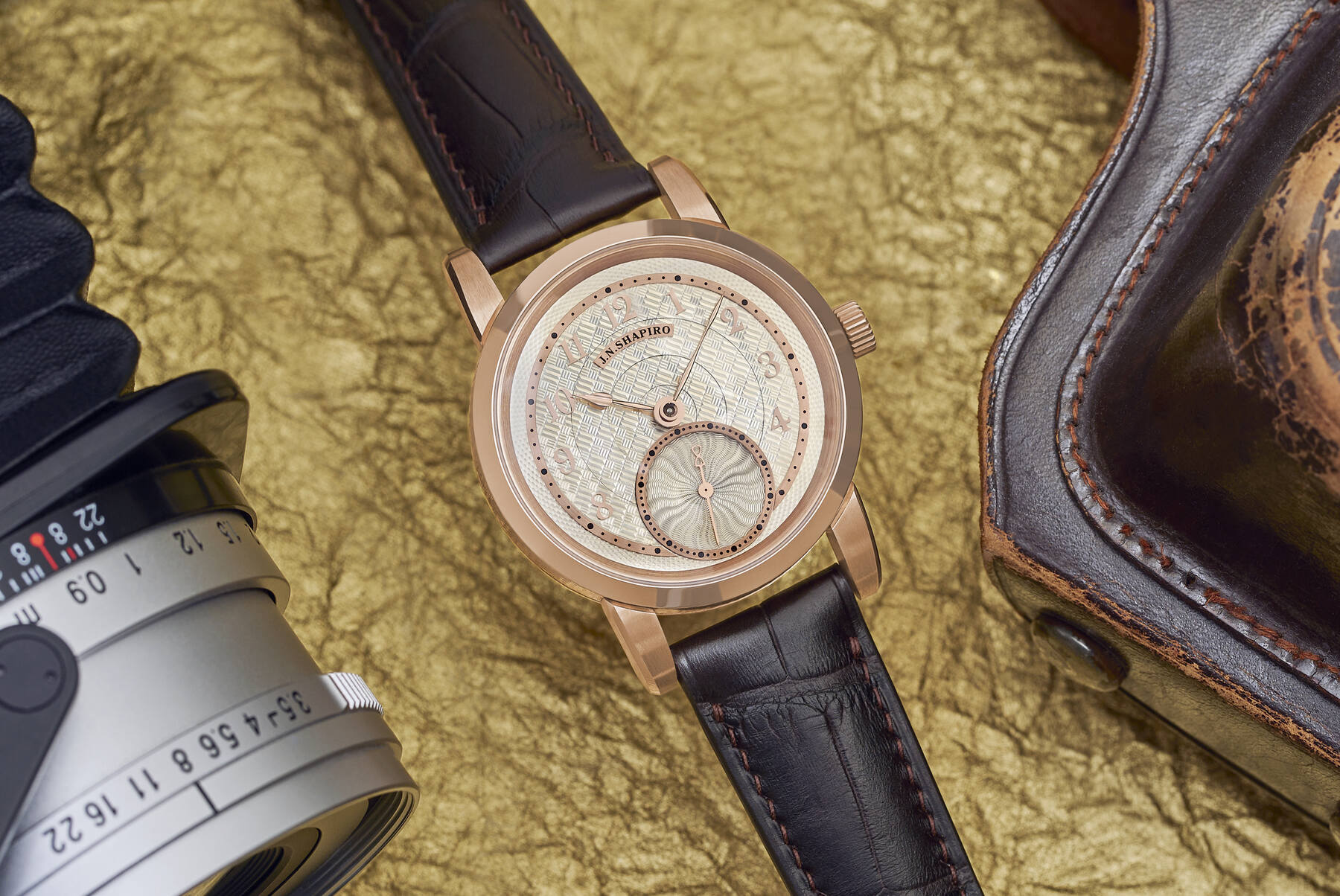 Not one watch but many
On its own, the Resurgence seems a perfectly proportioned 38mm × 8.7mm watch with details that punch way above its size. However, this is not one watch but many, most of which are in tempting precious metals. Sure, it starts with a steel version for $70,000, so that is the more astute choice. But at this level, the cost is in the hours, so an upgrade to rose or white gold at $85,000 is not a big stretch. Not that it is in any way an affordable watch for most of us, but it might just be worth it. And there are many firsts here. In addition to this California-produced watch being the first completely American-made wristwatch in more than half a century, it has a layered guilloché dial with vast color choices. And it doesn't stop there.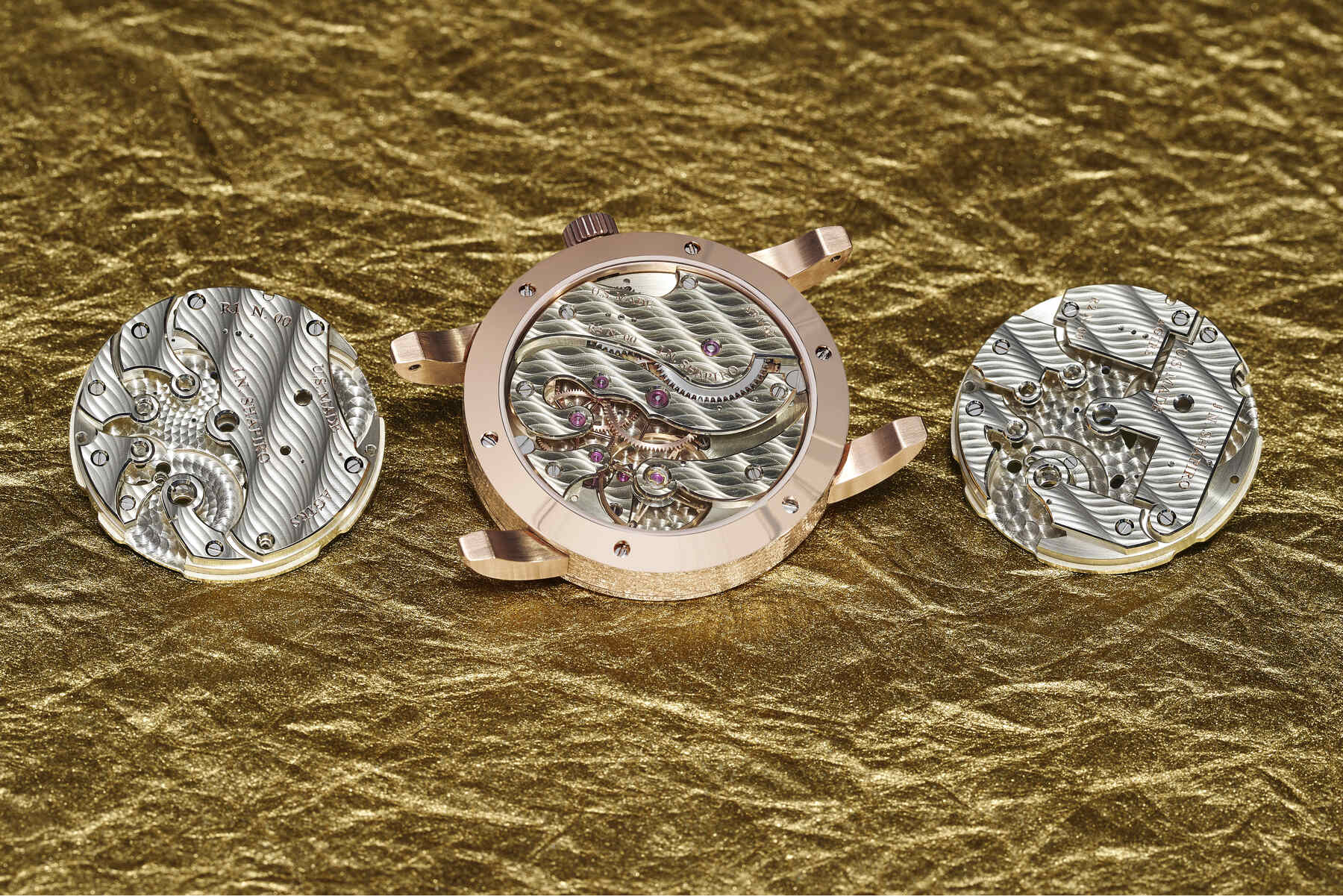 The in-house 2.5Hz caliber is almost completely produced and finished within the J.N. Shapiro workshop, the only exceptions being the jewels and the springs. Furthermore, it has three designs to choose from, all centered on dramatic variations on the bridges. This includes a swoopy-shaped version (center) with damaskeening, a now-proprietary and wavy change from the usual Côtes de Genève. Peering through the hand-finished anglage, you'll see an unusual choice of 14K rose gold for the movement wheels, where all the spokes are rounded by hand. There is also a somewhat classical version with a curvy design (left) and a delightfully angular third option (right). This almost labyrinthine version makes for a resolutely modern touch, which would look great with a dark dial.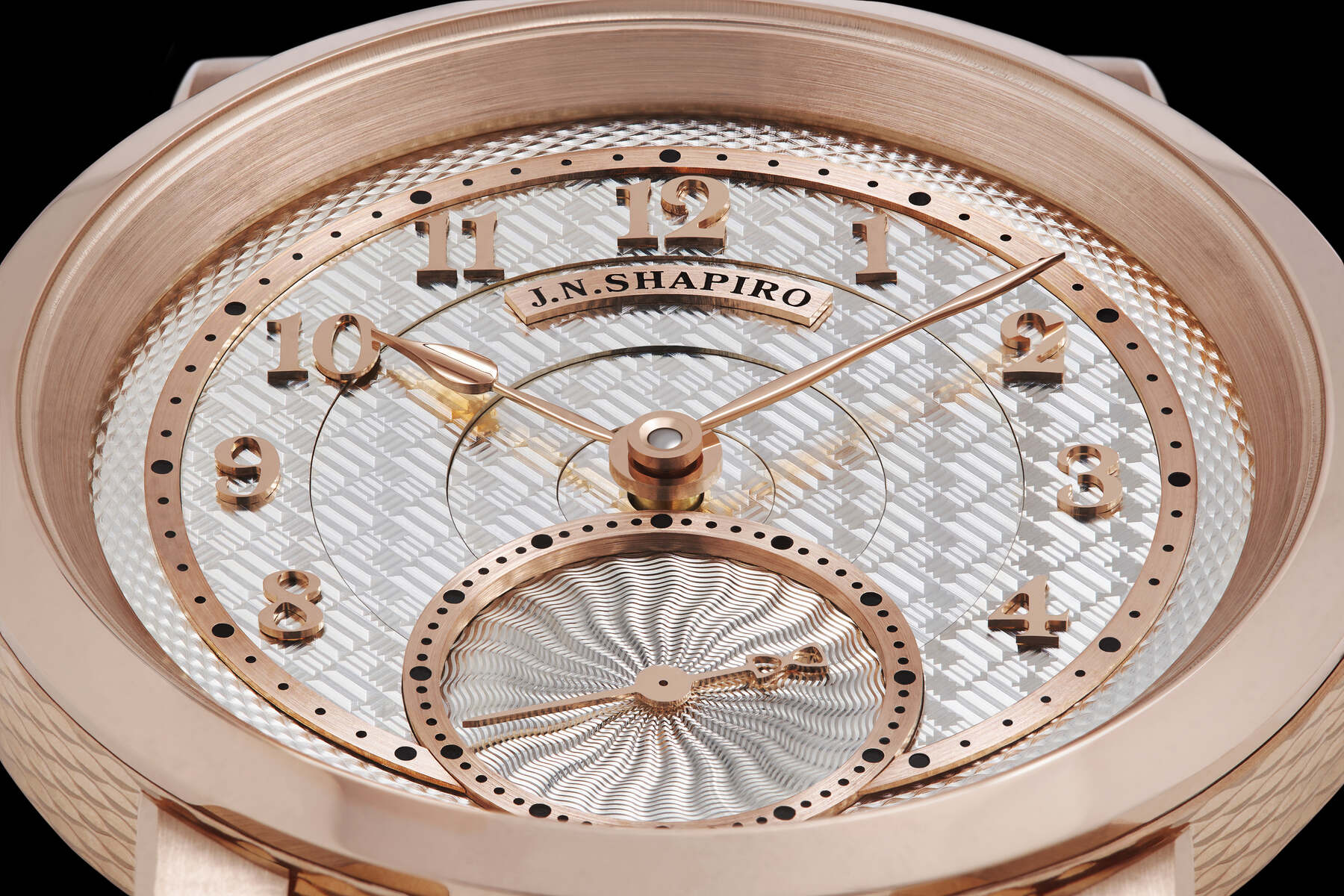 A dial of many guises
Knowing the work that lies behind an in-house caliber design, it is seriously impressive seeing the options that J.N Shapiro makes available. And knowing Josh Shapiro, the Resurgence might be even more customizable with some sweet-talking from the collector-buyer. The multi-layered intrinsic patterns of the dial are micron-aligned, while minute and seconds markers are lacquer-filled on brushed chapter rings. All the shots here are from the first finished prototype and the three movements, but the dial-and-finish examples are myriad.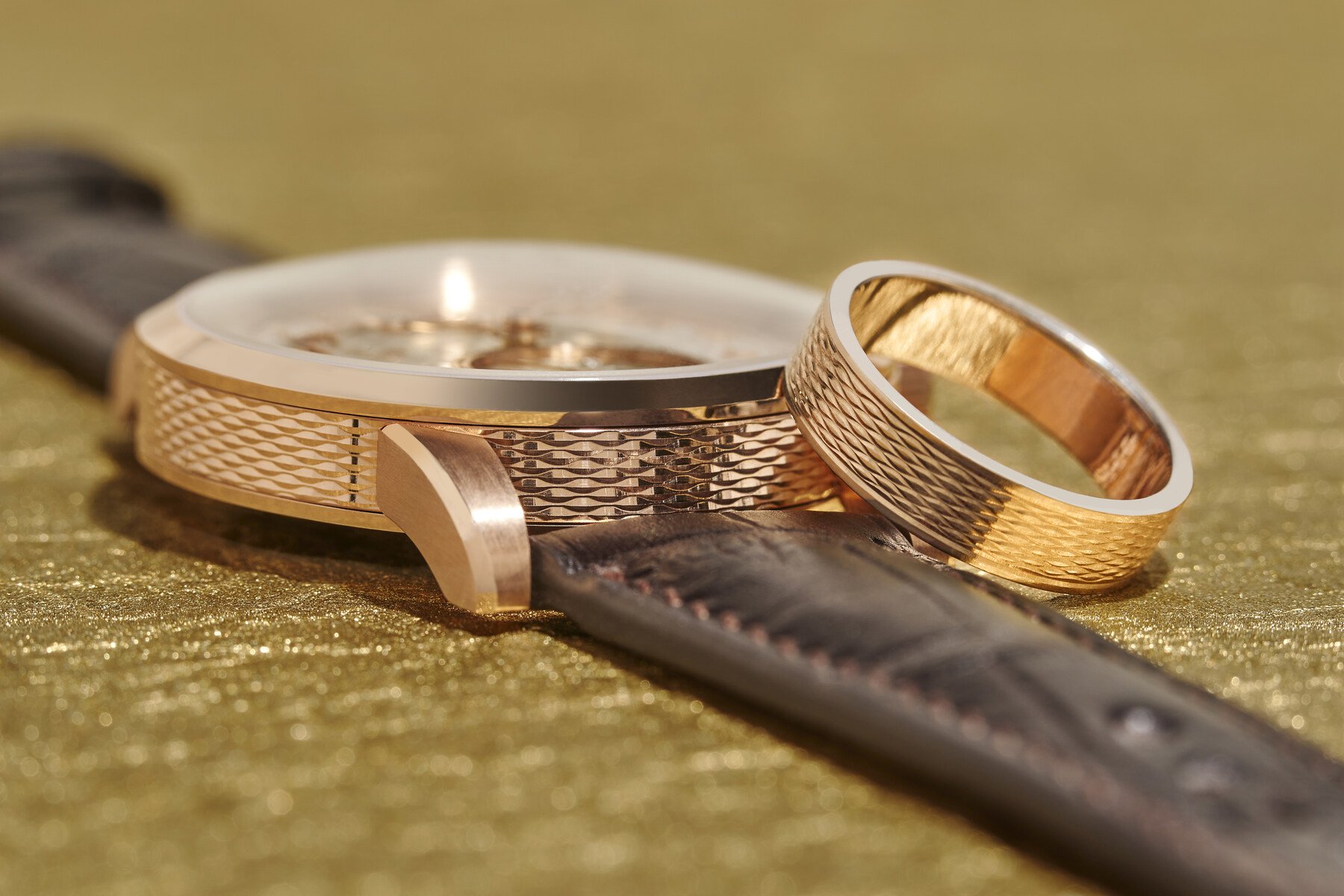 The guilloché continues onto the mid-case, encircling it in a barleycorn pattern. Better still, the case is available in stainless steel, zirconium, tantalum, 18K rose gold, or 18K white gold with palladium. The renders I have seen of navy, dark gray zirconium, and even silver dials with purple accents mean the sky's the limit. I do love the crispness of the silver-dial prototype beating Breguet and others at their Swiss game with the delicate guilloché. However, I did get a sneak peek at a dark gray zirconium dial with 18K rose accents that floored me. The hands are beautifully wrought spade-type designs, with a charming infinity symbol on the end of the small seconds hand. Just as in charming bespoke pieces from Britain's Garrick Watchmakers, the seconds sub-dial at 6 o'clock is a big, domineering presence touching the dial center.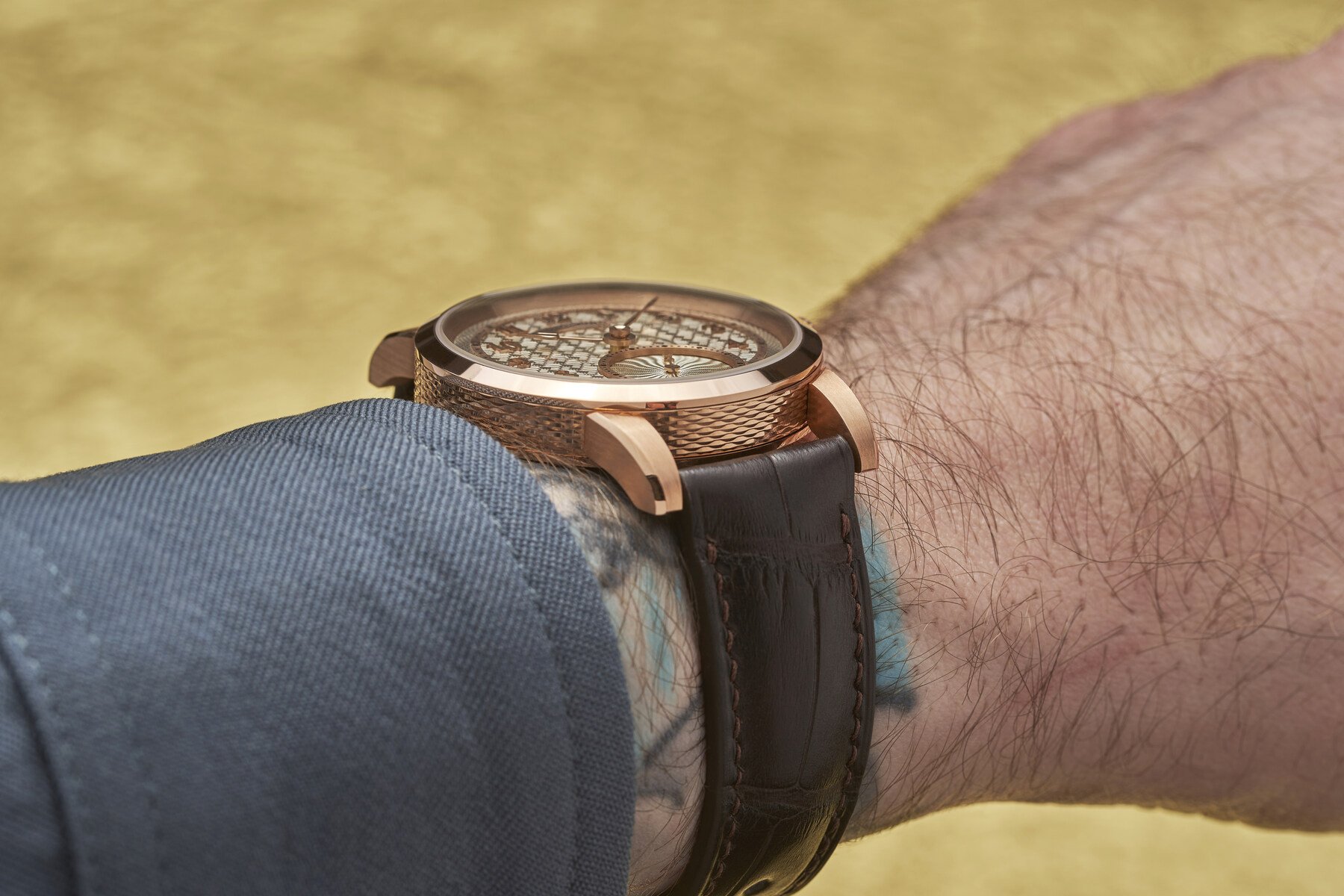 My thoughts
Watchmaking means a lot more than reading the time of day. The watches I love tend to fall into two camps — either design-led futurists or traditional designs with a craftsmanship focus. I do equally love the two, and while the former can include the indie-madness of Urwerk or MB&F, the latter has a deep feeling of time travel. And that, to me, is important for one big reason: we need as many new watchmakers as we do watch-loving Gen Zs swapping their smartwatches for a cool G-Shock or microbrand. Watchmaking like this is a dwindling profession, and even through writing this article, I'm feeling the pull of the workman's bench. I'm too old to retrain for this (not telling), but I see this as equally important as finding collectors for the J.N. Shapiro Resurgence.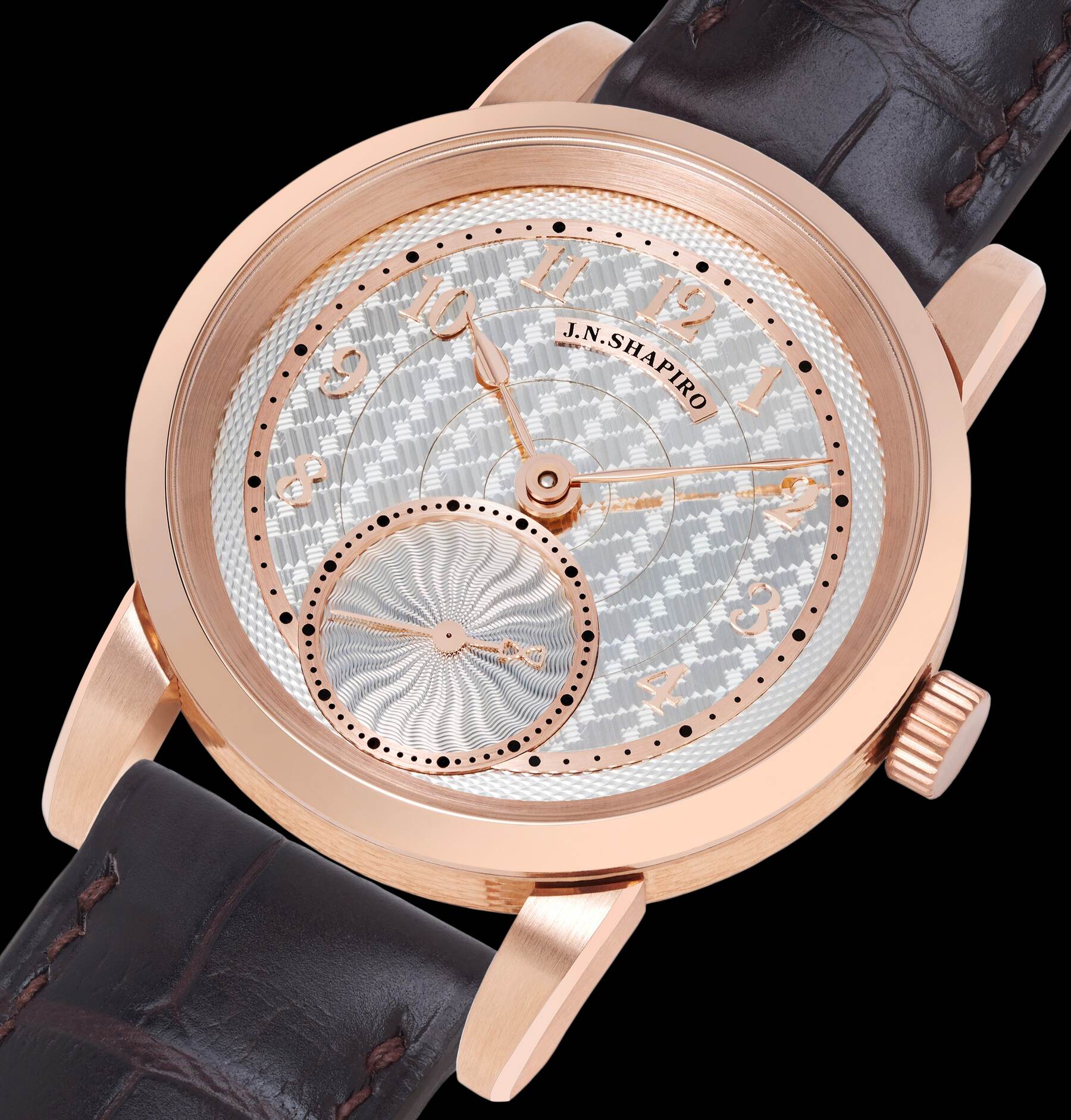 A bespoke conclusion
With the customizable nature of this tradition-imbued style chameleon, I reckon that finding buyers will not be a challenge. Should this be of interest, the Resurgence will even have other diameter variations possible on the 38mm design, which gets me to an important point. Ordering any of the options from J.N. Shapiro, from the $70,000 steel model up to the $85,000 18K gold versions, means having a bespoke wristwatch made. And it is a watch that could truly do what its name implies — spark a resurgence in the US for watchmaking, even high horology in California. Just remember that J.N. Shapiro got there first, and with the Resurgence, the brand is setting a mighty fine example.
So, Fratelli, did the charm of a virtually bespoke watch get to you? And do you think this can light the flame of a US watchmaking renaissance? Let us know in the comments, but I'm starting to save up, and that might take some time.
Find me and follow me: @thorsvaboe
Watch specifications
Dial
Multi-piece engine-turned guilloché dial with three patterns (barleycorn, Infinity weave, and moiré), applied numerals and chapter rings, and customizable colors (frosted silver, navy, dark zirconium)
Case Material
Stainless steel, zirconium, tantalum, 18K gold, or 18K white gold
Case Dimensions
38mm (diameter) × 8.7mm (thickness excluding crystal)
Case Back
Exhibition back in case metal with sapphire window, screwed down
Movement
Resurgence R1, R2, or R3 — in-house caliber, manual winding, 18,000vph, 48-hour power reserve, 19 jewels, damaskeening decoration
Functions
Time only (hours, minutes, small seconds)
Price
US$70,000 (steel or zirconium) / US$80,000 (tantalum) / US$85,000 (18K rose or white gold)