Introducing: The New Laurent Ferrier Evergreen Collection
A deep green feeling of horological zen in 18K gold and steel
Unlike some other revelations in Geneva this week, I adore the calm serenity of Laurent Ferrier. I do have the hots for the braceleted tough-guy Sport range, but if you want Ferrier purity of line, the Square and Classic Micro-Rotor models make a lot of sense. In fact, if I had the money, an LF Square and a Sport Auto could be my exit collection. What I find utterly refreshing this year are brands like Laurent Ferrier making a strong impression without being ostentatious. The new Laurent Ferrier Evergreen Collection is a case in point.
To Laurent Ferrier, this is second nature, and there is so much that can be said without big words and flashy dials. The much-anticipated Biver release was quite the opposite. The execution was immense, but it seems they added every single detail, flourish, and rare stone dial art they could think of, resulting in an opposite effect of the nouveau riche's platitudes. These deep green dials from Laurent Ferrier feel like a soul-calming Japanese zen garden vying for attention against the Biver vibe of the neo-baroque Ibiza nightclub in Dubai. And after this mad week, I feel like a touch of forest-green zen.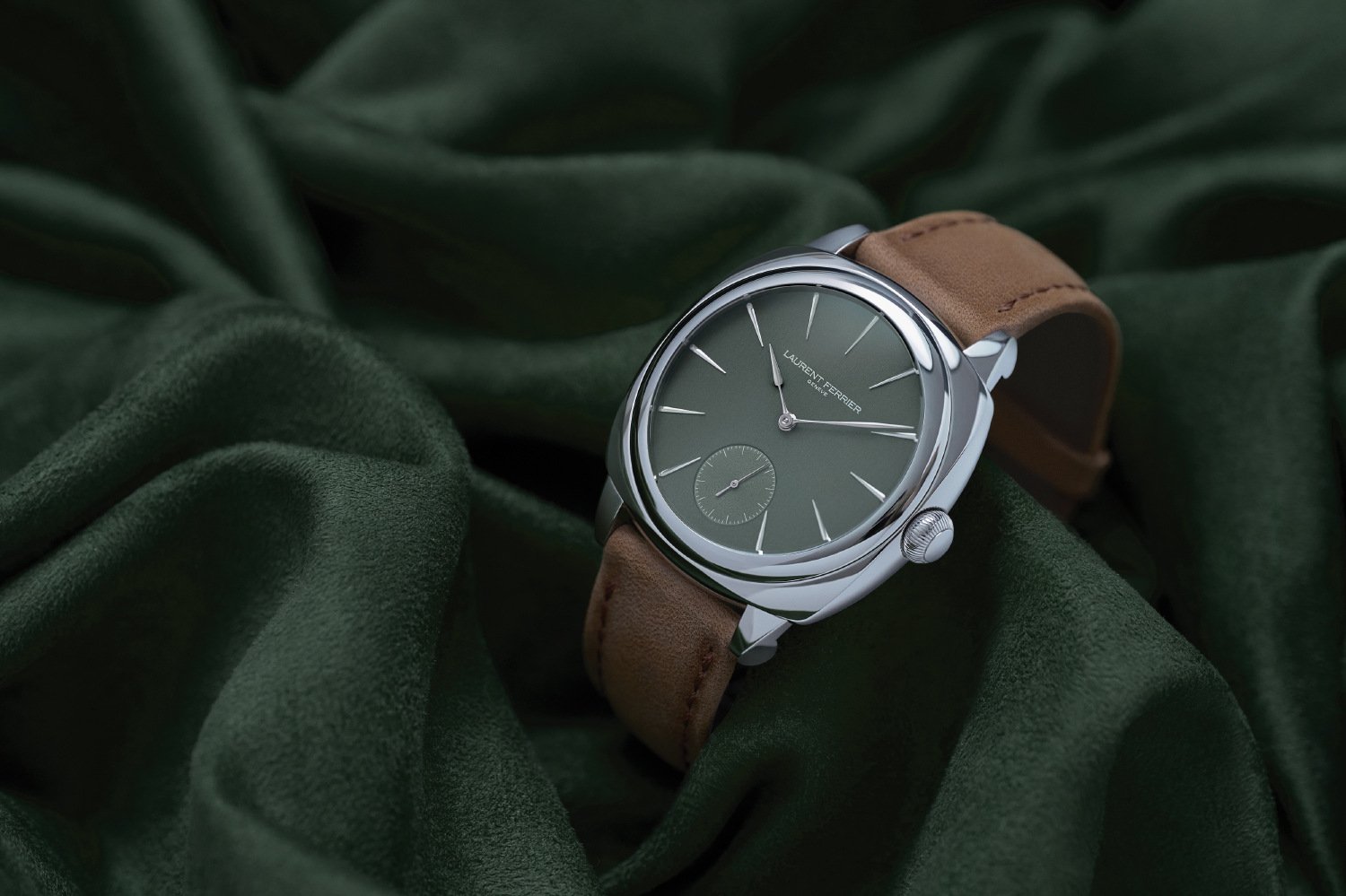 A familiar and quietly confident impact
The Square and Classic Micro-Rotor references represent nothing but the essence of Ferrier's quiet wrist charm. There is minimalism in the designs but of the luxurious type, sparing no amount of patience to perfect the execution. For me, Laurent Ferrier is about seeking out the essence in a timepiece, and this is a family business that uses a rare word in its design language — restraint. Both the Square and Classic Micro-Rotor cases are timeless, even if they are on the larger side for me (40mm and 41mm in diameter, respectively). They are cousins, speaking the same language of eloquent horology.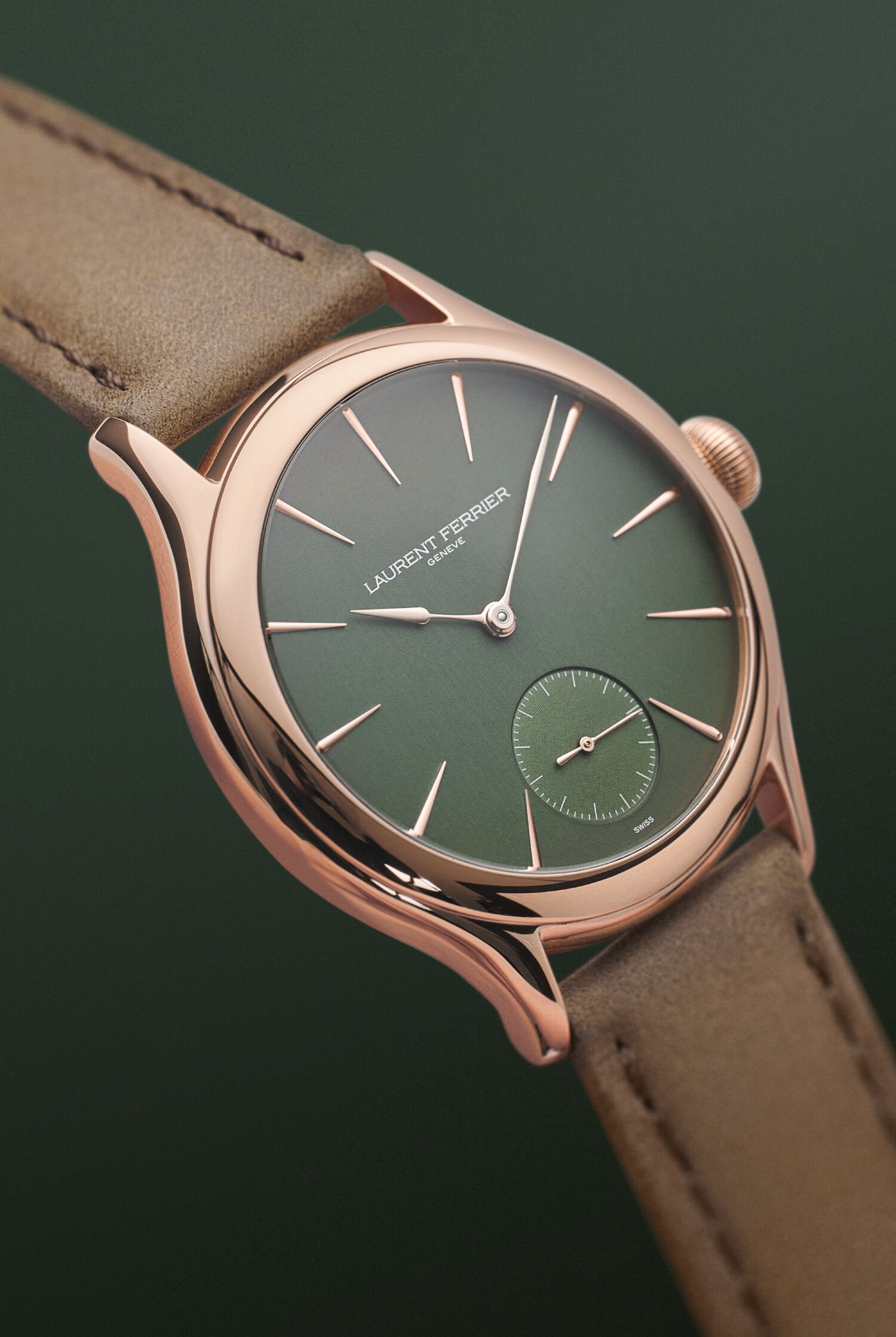 Without exaggerating, I would say Laurent Ferrier does some of the best fumé dials, but this time, we are treated to a vertically brushed one in forest green, a verdant and calming shade. I love the glint of lacquer and pop of sparkle in bright, colorful dials, but this soft green hue suits these essential Ferriers to a tee.

Can Laurent Ferrier do no wrong?
By the token of the brand's studied evolution of a small but curated range, I say yes. This is all a matter of taste, but for me, the particular understated design speaks volumes. If you're used to fat indices and massive sword hands, the delicate nature of each hand-polished detail will be unfamiliar. To me, producing the Assegai hands alone is a feat of micro-craftsmanship, while the matching razor-sharp indices match their slim shapes. Both watches come on soft nubuck leather straps with Alcantara linings, and the earthy tones are deeply symbiotic with the brushed green dials. I would be hard-pressed to pick a favorite between the two if I had the choice.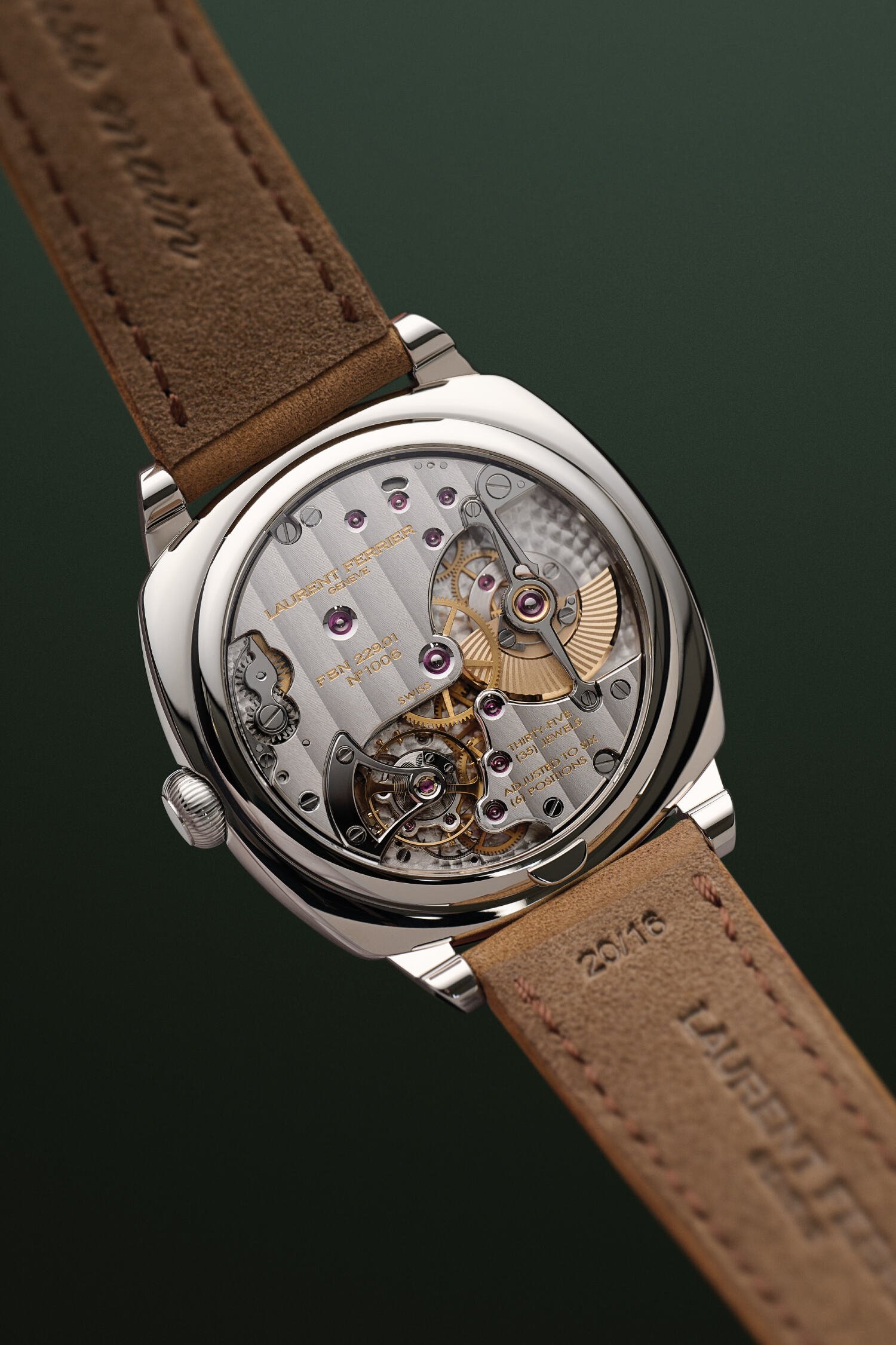 Evergreen Collection
Red gold constitutes both the case and dial accoutrements of the Classic Evergreen version. The soft cushion-cased Square Evergreen, however, utilizes a stainless steel case and 18K white gold hands and indices. Each model has a distinct personality, though both house the self-winding FBN 229.01 caliber. The solid gold sunray-engraved micro-rotor sits with a Geneva-striped architecture of familiar proportions. Intricate touches abound, like the perlage and micro-beveling that matches the clean traditionalism of the movement. Are there any negatives? I could only wish for a smaller size than 41mm for the case of the Square, but I give in. For me, Laurent Ferrier is infallible, and these two Evergreen models frustratingly prove my point. The stainless steel Square Micro-Rotor Evergreen is priced at CHF 47,500, and the 18K red gold Classic Micro-Rotor Evergreen will sell for CHF 57,500.
My dear Fratelli, how have you found Watches and Wonders so far? In a mad week, is the new Laurent Ferrier Evergreen Collection the meditative green you need to stay grounded? Let me know in the comments.
Find me and follow me: @thorsvaboe