Is The Girard-Perregaux Free Bridge A Bridge Too Far?
Hands-on with a modern distillation of the brand's Tourbillon "With Three Gold Bridges"
I can look at watches with two mindsets: the first is the "I want" type, and the second is the "I adore" perspective. When it comes to a Tourbillon "With Three Gold Bridges" it's definitely the latter, since funding will always be a problem so "I want" mode remains switched off. But I do adore the unique, robust, arrow shaped bridges that dominate any "GP" built on that historical foundation. In recent times, GP started to improvise on the Three Gold Bridges "tune". And I now wonder, is the Girard-Perregaux Free Bridge a bridge too far?
The first "golden bridge" watchmaker Constant Girard — the owner of Girard & Cie. — built was the ring he put on Marie Perregaux' finger in 1854. When the two got married, they physically and legally created the family Girard-Perregaux, not the manufacture. That happened two years later when they set up their own watchmaking atelier Girard-Perregaux Manufacture in La Chaux-de-Fonds. The pair were ambitious, and their work soon became known for horological innovation. Just four years after starting their workshop, Girard-Perregaux created the first Tourbillon "With Three Gold Bridges", a pocket watch that elevated a technical element into an aesthetically pleasing and integral part of the watch. The origins of GP trace back to Jean-François Bautte who set up a manufacturing company in Geneva in 1791. But only when Constant and Marie started their company, the name Girard-Perregaux starts to appear in the history books.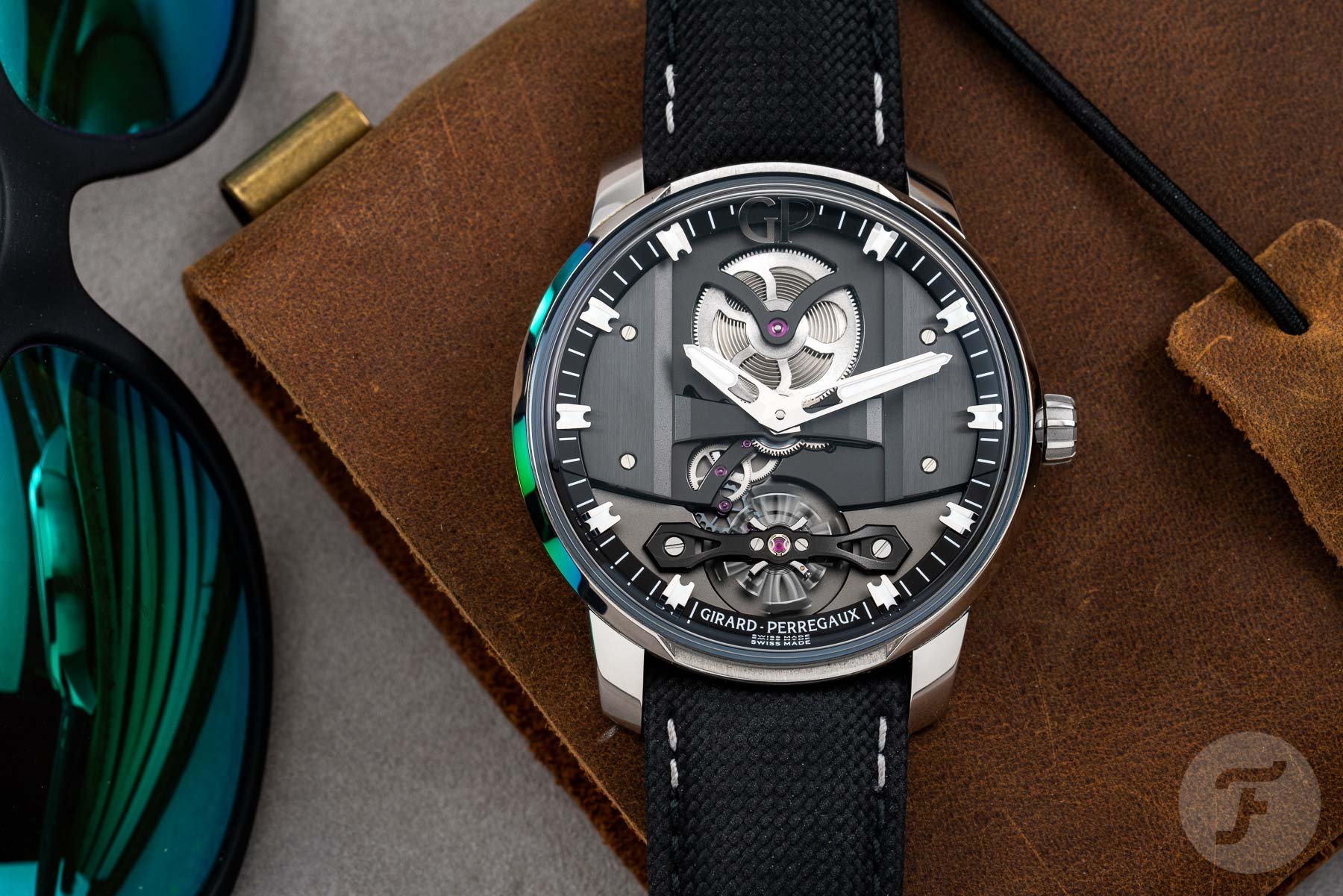 A former rally navigator sets the course
GP's moment de gloire is arguably La Esmeralda, a pocket watch with three golden bridges, a tourbillon, and a pivoted detent escapement. This tour de force creation won a gold medal at the Paris Universal Exhibition and was the first of an exclusive series of pocket and later on wristwatches. Watches with tourbillon and bold golden bridges put GP at the top of the haute horlogerie pyramid, competing with manufacturers such as Audemars Piguet and Vacheron Constantin.
… in 2009 Macaluso handed over control of GP to Kering.
Over the last decades, the name of GP faded away a bit. Italian businessman and former championship-winning rally navigator Luigi Macaluso (one of the three founding members of the Fondation de la Haute Horlogerie (​FHH) and the Salon International de la Haute Horlogerie (SIHH)) made great efforts and investments when GP was under the umbrella of his Sowind Group from 1992. But in 2009 Macaluso transferred the Sowind Group to luxury conglomerate Kering.
Luigi Macaluso — the heart and soul of modern GP — died in 2010, but his son Stefano stepped in as general manager that same year. In 2015 the Macaluso family sold the balance of its stake in the Sowind Group to Kering. Antonio Calce was appointed as GP's CEO. However, just two years later Calce was dismissed and succeeded by Albert Bensoussan, who was also head of all watch and jewelry brands at Kering. It was a period without a clear vision, focus, or direction.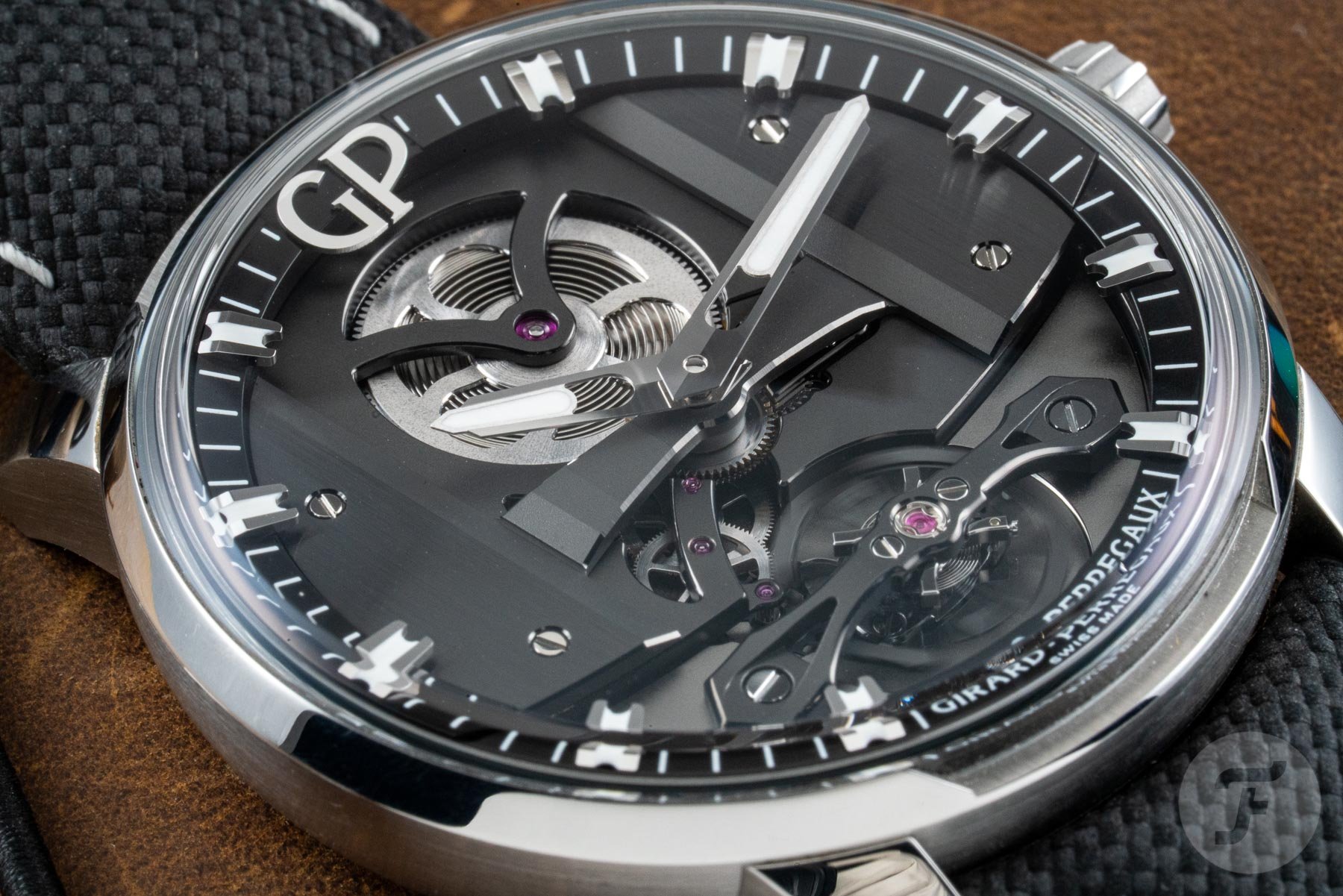 Bridge to a new generation
Since 2018 GP's CEO has been Patrick Pruniaux, a former Apple senior manager and also in charge of Kering-owned Ulysse Nardin. And Pruniaux is trying very hard to create stability, regain relevance, and also give Girard-Perregaux its grandeur back. It's still there. When you visit GP's historical Villa Marguerite and the manufacture in La-Chaux-de-Fonds the rich past of the brand comes to life in many creations and stories. It's Pruniaux's task to get the world to listen to those stories. And he wants to grab the people's attention first and foremost with the sporty Laureato and the technical Bridges collection.
The Free Bridge is quite literally a bridge to a younger generation …
So when you look in the 2021 catalog, you will find many versions of the Tourbillon "With Three Gold Bridges". And that includes a wristwatch version of the La Esmeralda. But also less complicated, more affordable models such as the Three Bridges — Aston Martin Edition and the Free Bridge (ref. 82000-11-631-FA6A) I had on the wrist for a couple of days. The Free Bridge is quite literally a bridge to a younger generation; a contemporary variation inspired by tradition.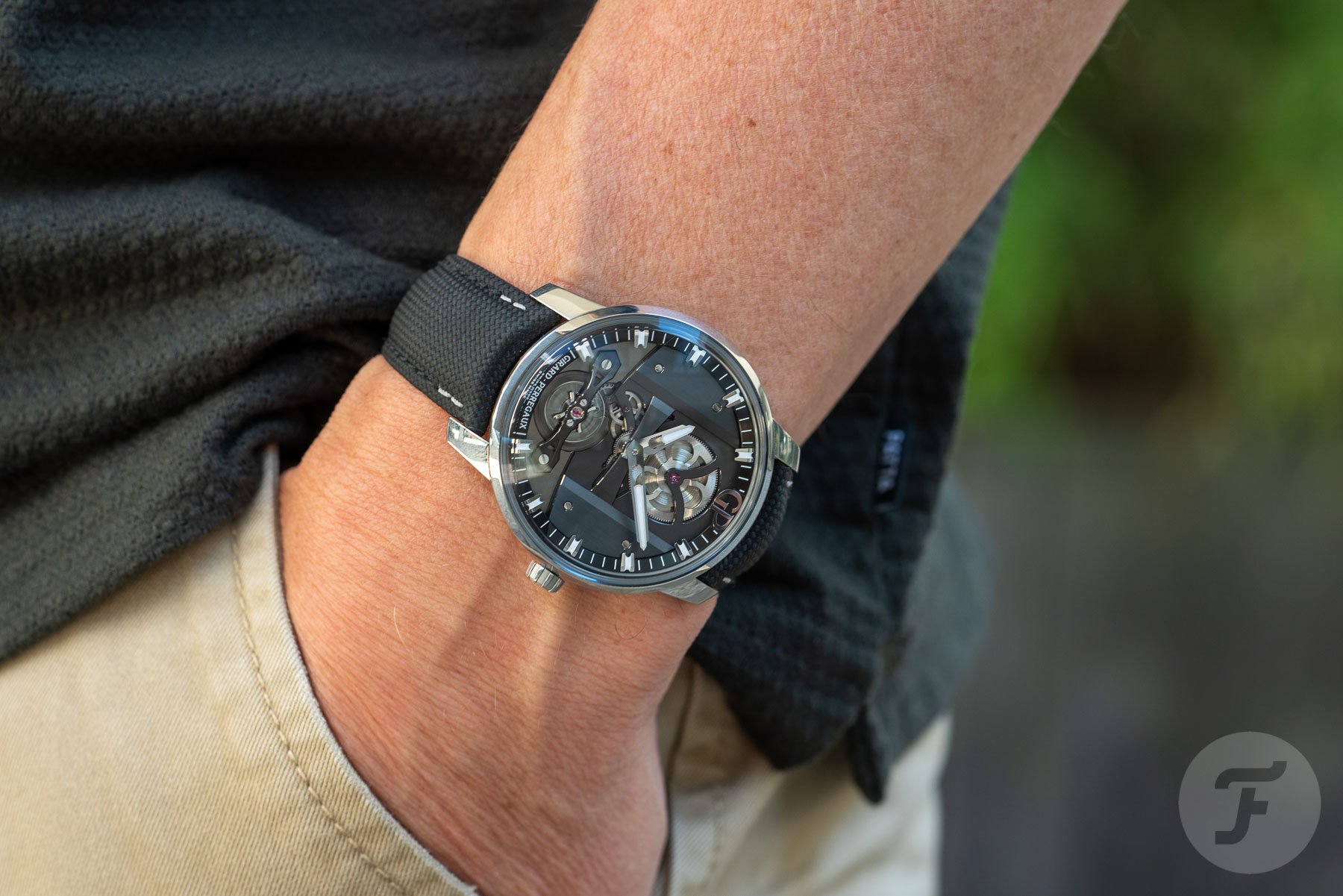 The Free Bridge is an exhibitionist
Sharp, dark, and visually intriguing, the 44mm steel watch displays its single bridge and movement in an exhibitionist way. The mainspring at 12 and the swinging balance under a single black bridge at 6 o'clock are what this watch is all about (and the complete absence of a traditional dial, of course). The automatic movement in the Free Bridge is the 185-part GP01800-1170, a reinterpreted, darkened GP01800 in-house caliber. The escapement and parts of the balance wheel are made in silicon. And that's because of its anti-magnetic properties, low friction, and low energy consumption.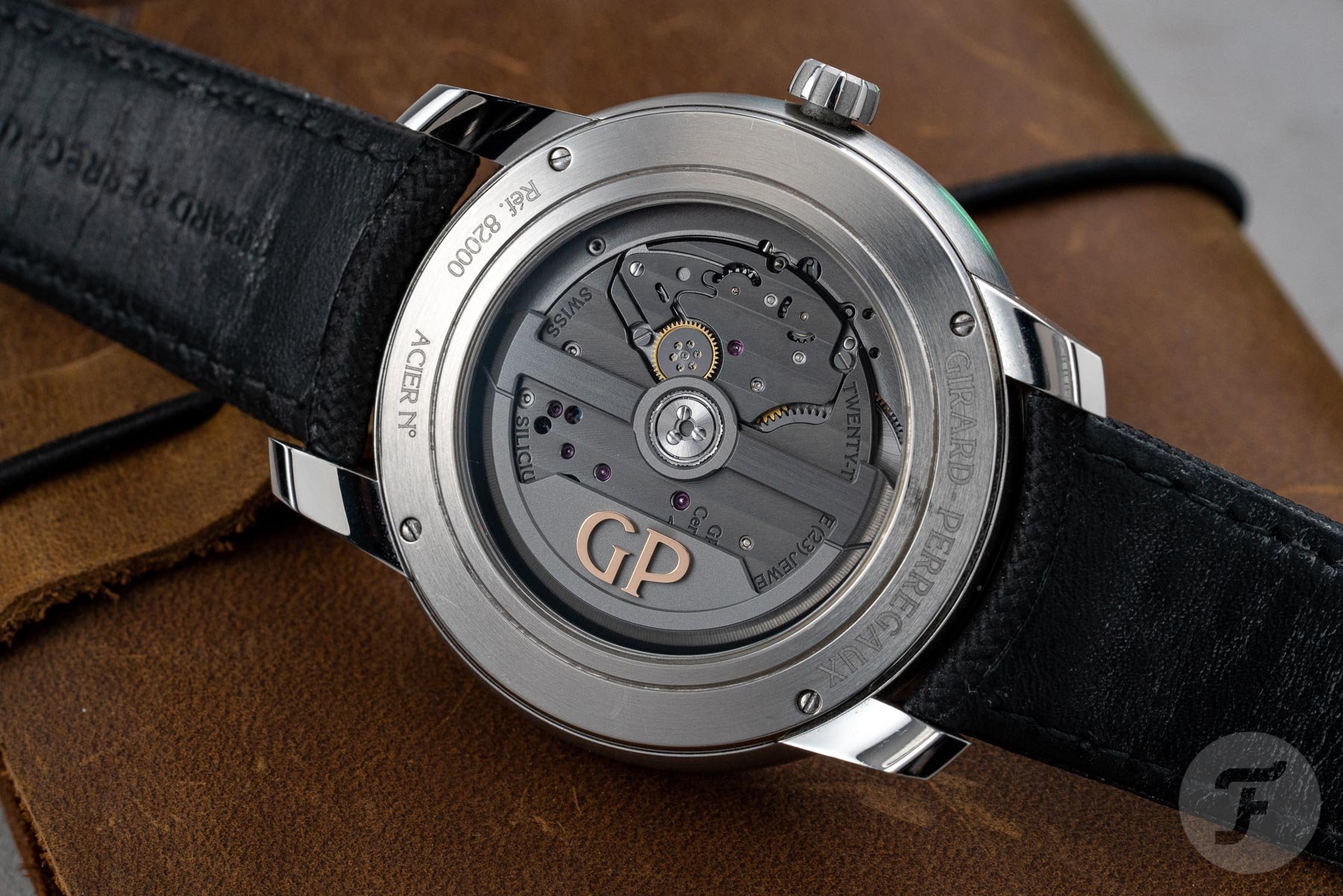 Talking about energy, the 4Hz, 36.20×5.94 mm caliber has a power reserve of at least 54 hours. The central winding rotor is made not from luxurious platinum or gold, but from heavy metal. Could that be recycled scrap metal from old Metallica equipment? Maybe broken guitar strings or cracked cymbals used during the making of "Master of Puppets".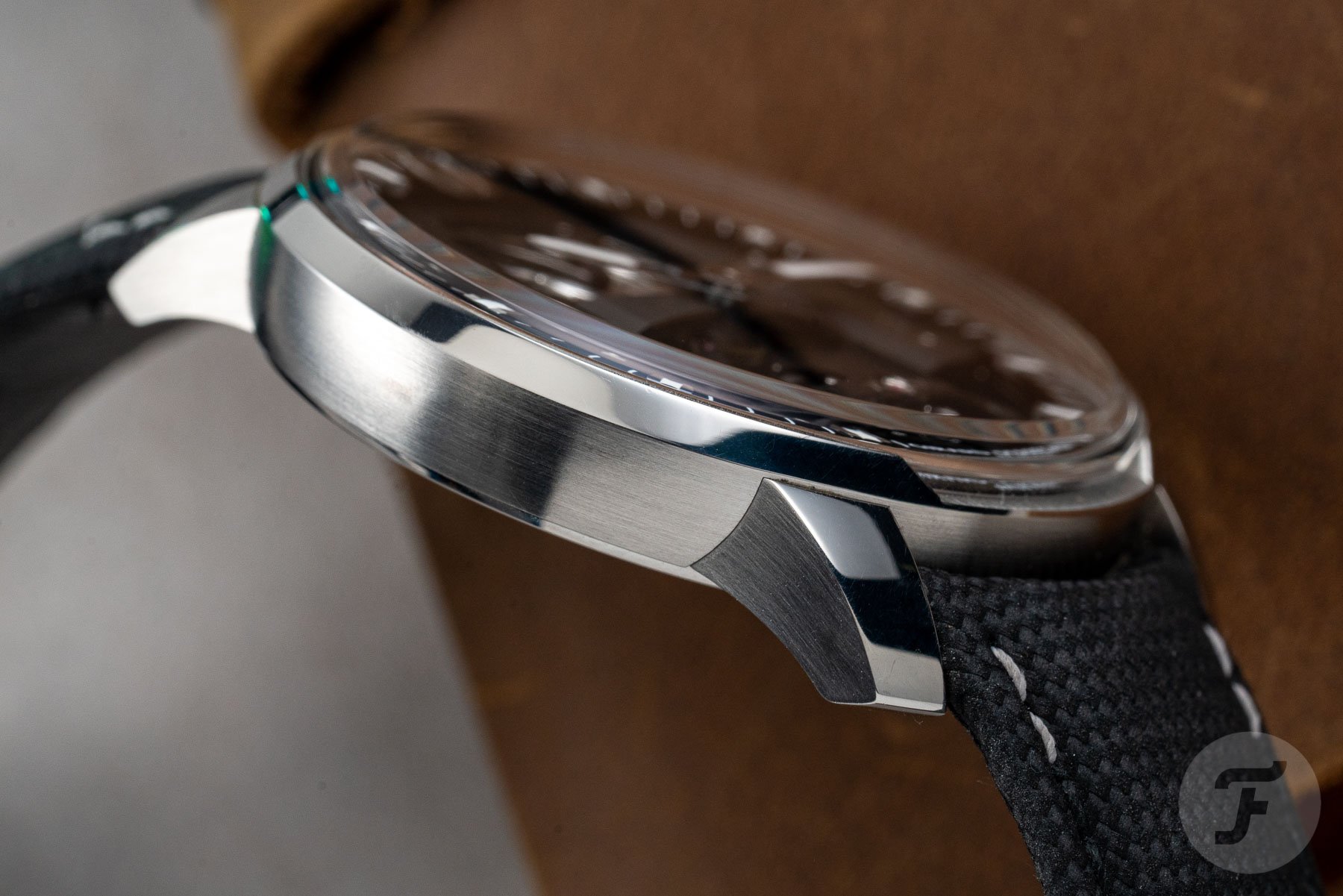 The absence of seconds
The star of the show is the dynamic balance wheel under its sculpted black bridge. It's a bit of an illusionist, because when I showed my "GF" the GP she said, "wow, a tourbillon!" It isn't, of course, but the way the watch proudly displays the mechanism at 6 o'clock under that characteristic bridge, leads me to believe that GP wanted to create the illusion of a tourbillon. There's also no seconds hand. In a 60-seconds tourbillon that mechanism can function as a minute counter, rendering a central seconds superfluous. In the Free Bridge, the swinging balance functions as a way to tell you the watch is running; a seconds hand is absent. Is this further proof that GP tries to play a trick on you? It's hard to tell, but the Free Bridge leaves you with more questions than the watch can answer.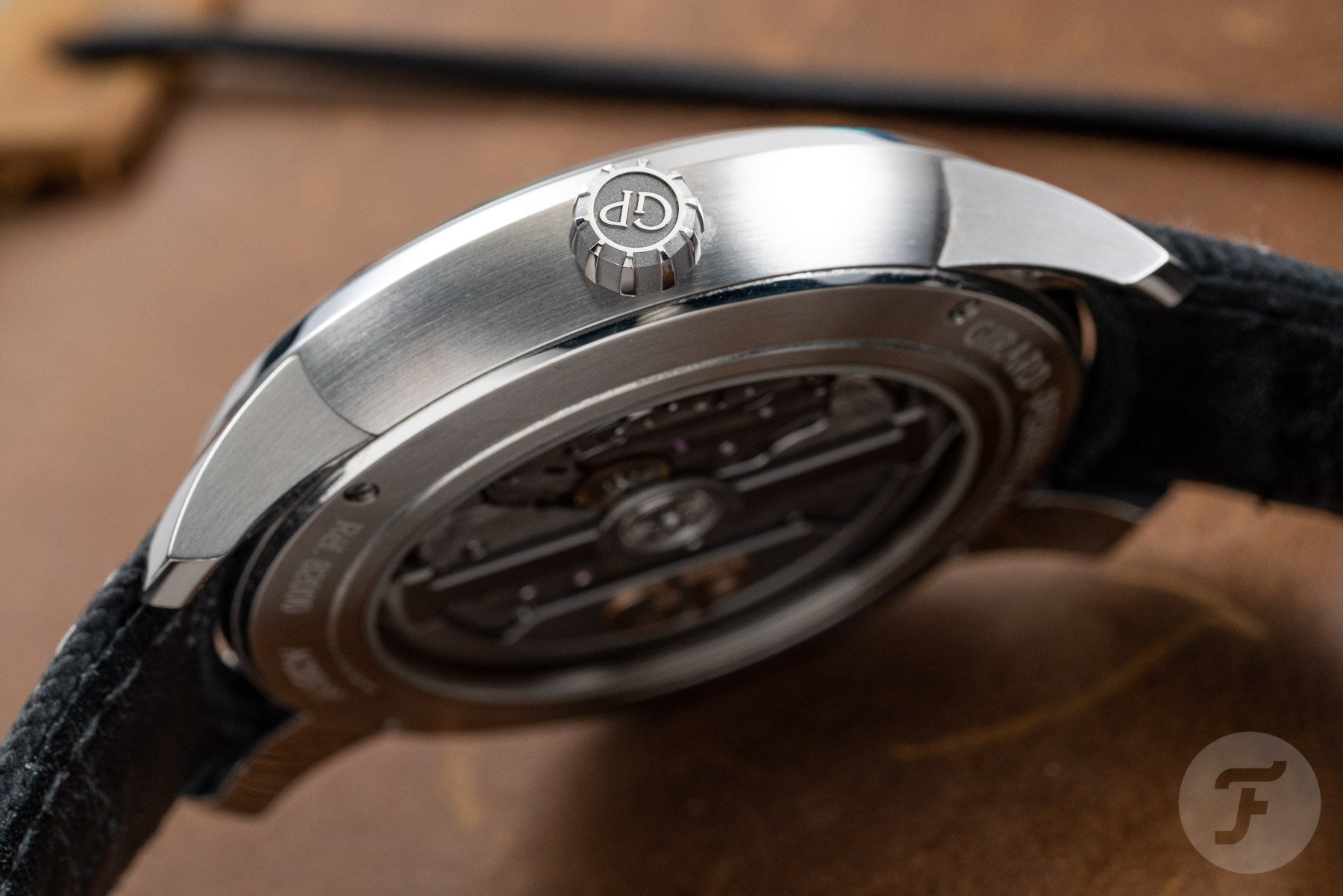 Is the Girard-Perregaux Free Bridge a bridge too far?
And so we're back to the main question: is the Girard-Perregaux Free Bridge a bridge too far? Well, if I answer that from a practical angle, I can say that on the wrist the 44mm Free Bridge wears smaller than it is. That's because of the tapered case, but also because of its textured black textile strap with calf leather lining and a very nice steel triple-folding buckle. The buckle works well, looks sleek, and wears perfectly.
Also, the Free Bridge, despite all its exposed parts, is a surprisingly introverted watch. Yes, almost everything is visible under the anti-reflective sapphire crystal, but because of the dark tones, the watch is not too pushy. However, its generous size means it won't get unnoticed either.
This is a watch from a brand that traces back to 1791 — a brand that is eager to get back to the very top of the high horology pyramid …
When you look at this watch in the grand scheme of things, and by that I mean GP's history and their showpiece, the Tourbillon "With Three Gold Bridges", the Free Bridge becomes more problematic. It goes to great lengths to modernize a traditional concept. Not just the darkened movement and bridges look contemporary, so too do the Dauphine 2.0 hands and sharp shaped indexes. And also the large GP-logo at 12 o'clock looks modern. But the Free Bridge also tries to play with your mind.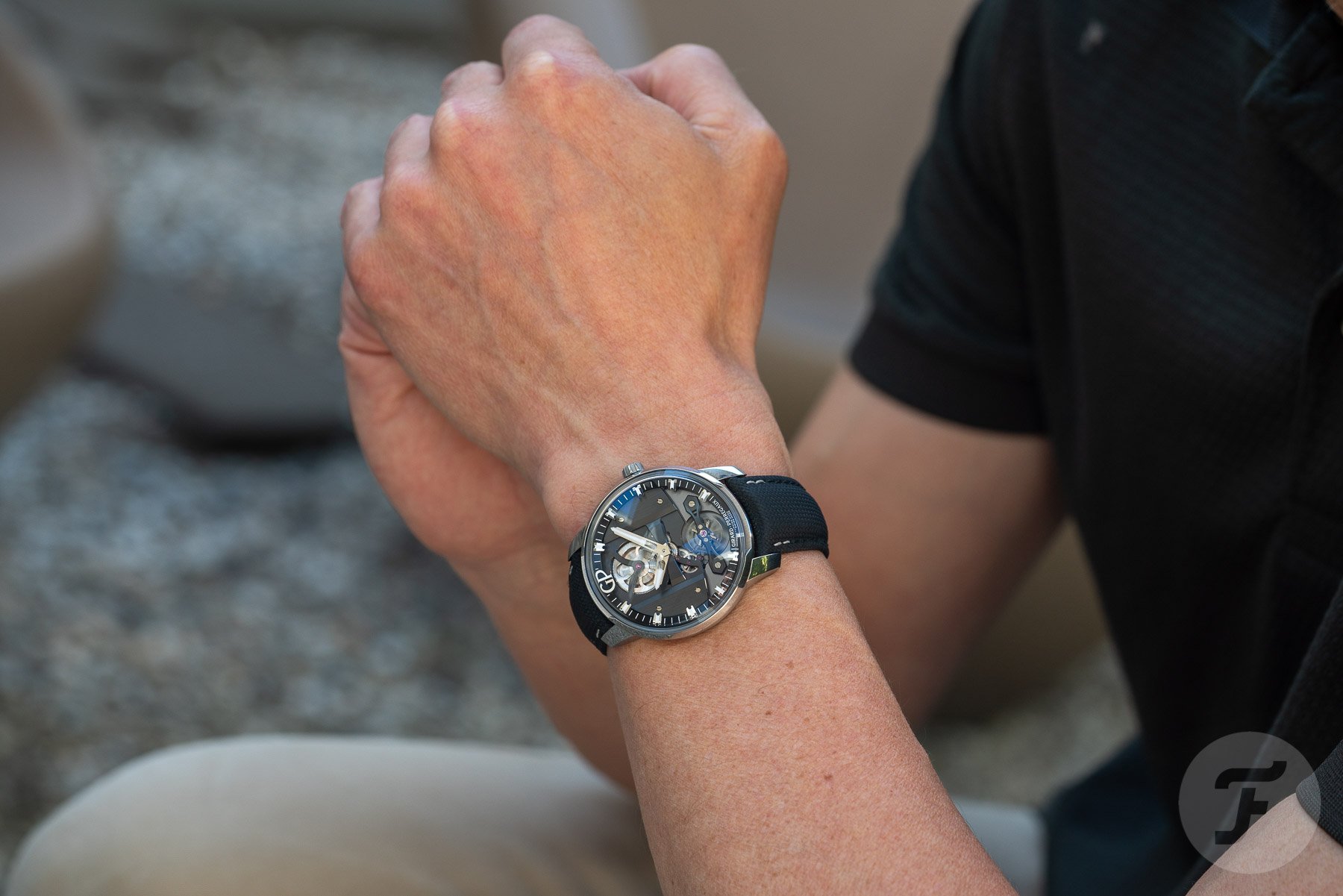 But with a price of €18,500 the Free Bridge is probably not a watch you buy to have it play tricks on you. The Free Bridge is also most likely not an impulse buy. This is a watch from a brand that traces back to 1791 — a brand that is eager to get back to the very top of the high horology pyramid. But that's a pyramid you can only summit when perception, value, and product are in perfect balance. The Free Bridge is an ambitious watch, but it feels, to me, as if it wants to take a shortcut to the top. And there are no shortcuts in Haute Horlogerie.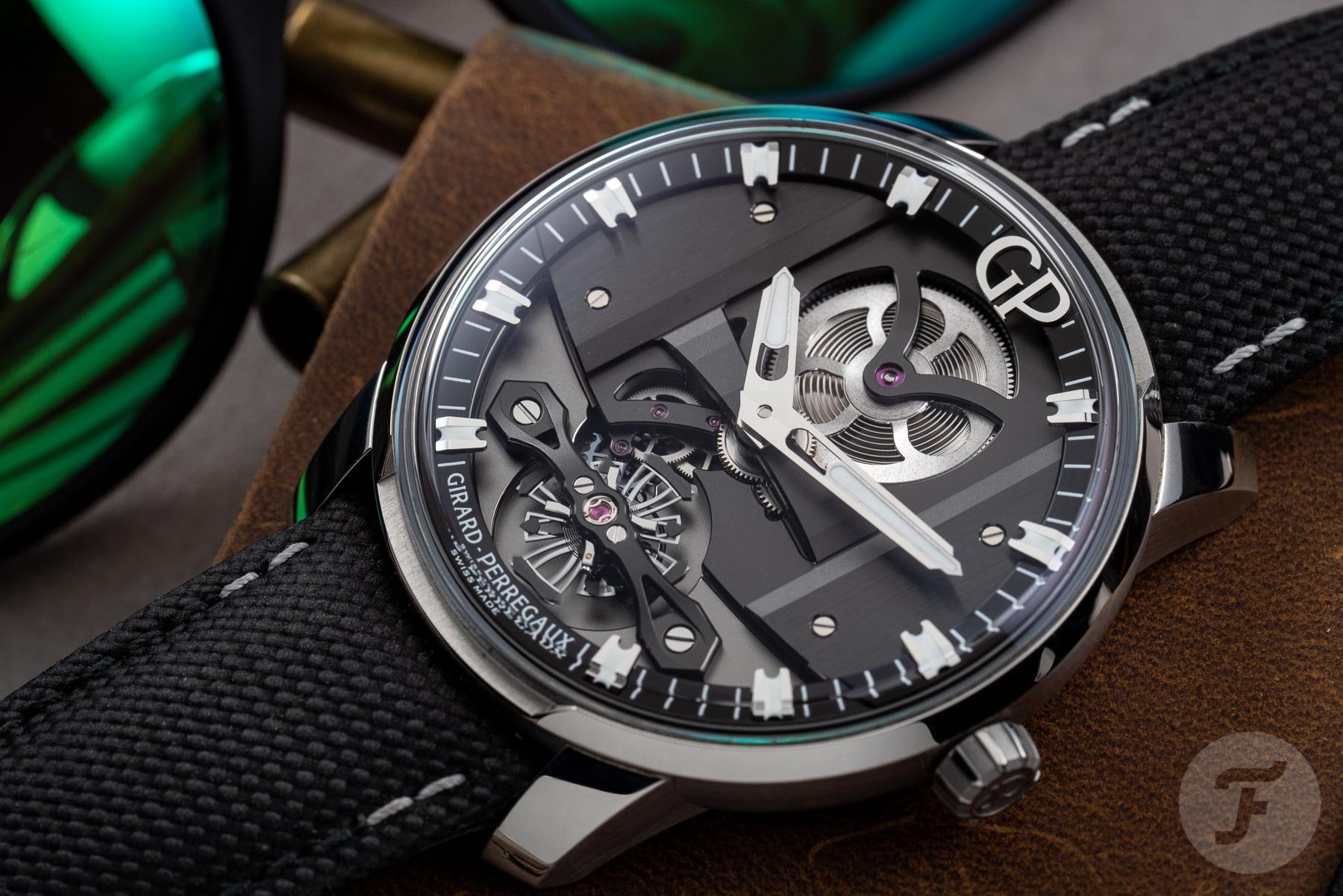 For more information about the Bridge collection, please visit the official Girard-Perregaux website.
Please find and follow me at Lex Stolk • Instagram