Is Tudor Today What Rolex Was Yesterday? — Trying To Find An Answer To This Conundrum
One-model wonders with one shared history
There's no horological fun left with Rolex since it has become impossible to buy one at an authorized dealer. The new clientele doesn't care about the Parachrom hairspring, the Cerachrom bezel, or the historical importance of the Oyster case. The majority of current Rolex buyers follow a hype that causes prices to surge to unreasonable heights on the secondary market. On watch forums, it's all about the money when Rolex is involved. But it wasn't always like that. What if I tell you it is possible to buy Rolex technology and heritage for a fraction of the price, and without a waiting list because I'm talking about Tudor? Same company, different brands. But is today's Tudor yesterday's Rolex?
The similarities between Rolex and Tudor are plenty. But so are the differences when you look at the brands as they are nowadays. When you look at Rolex, say 10 to 15 years ago, it shows similarities with Tudor today. And both the watches that Tudor sells and how the brand sells them today resemble times when Rolex models were as interesting for collectors and aficionados as they were for status seekers. Rolex has worked really hard to become the archetypical luxury watch, the easy-to-distinguish status symbol. Tudor struck gold when it presented the Black Bay back in 2012. It showed watch fans not only Tudor's past, now made available in a modern package, but it also tapped into Rolex's back-catalog of unattainable gems. It was a brilliant move that still pays off almost a decade later.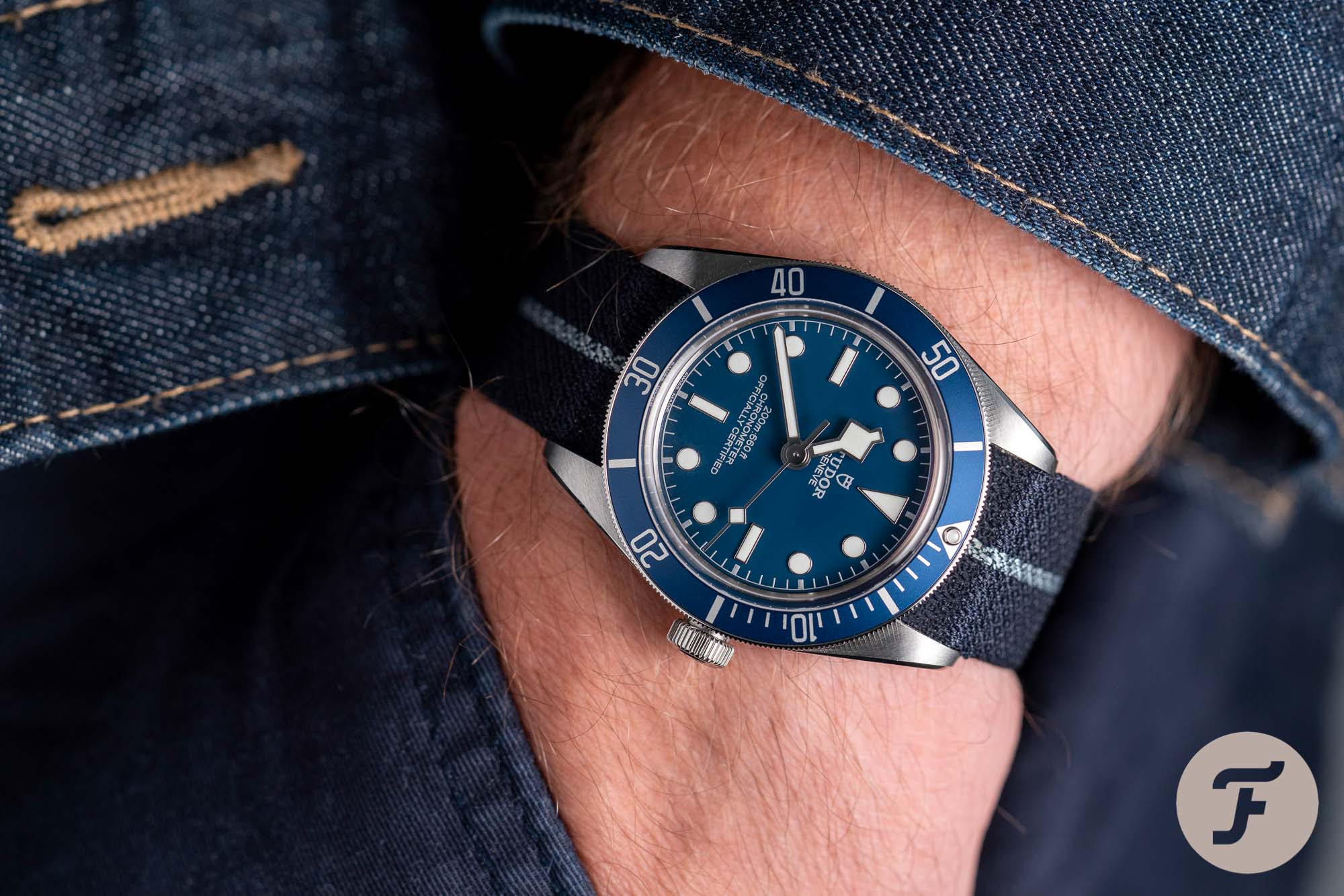 Is today's Tudor yesterday's Rolex? — Enjoying that one-hit wonder over and over again
You could argue that Tudor is a one-hit wonder since only the Black Bay — when I say "only" the Black Bay, I mean its dozens of iterations since 2012 — is really on the radar with most watch enthusiasts. The much more contemporary Pelagos just doesn't seem fit enough to keep up with the more nostalgic Black Bay. Being a one-trick pony of course has its risks. When your party trick gets too old, you have nothing else to show.
… Rolex is quite a monomaniacal brand since every important watch in its collection is an Oyster Perpetual …
On the other hand, there are plenty of one-trick ponies out there that continue to woo large audiences — just think of the Audemars Piguet Royal Oak and Patek Philippe's Nautilus. Even Rolex is quite a monomaniacal brand since every important watch in its collection is an Oyster Perpetual. The foundation is the same, but different movements, functions, and colors give the watches different names.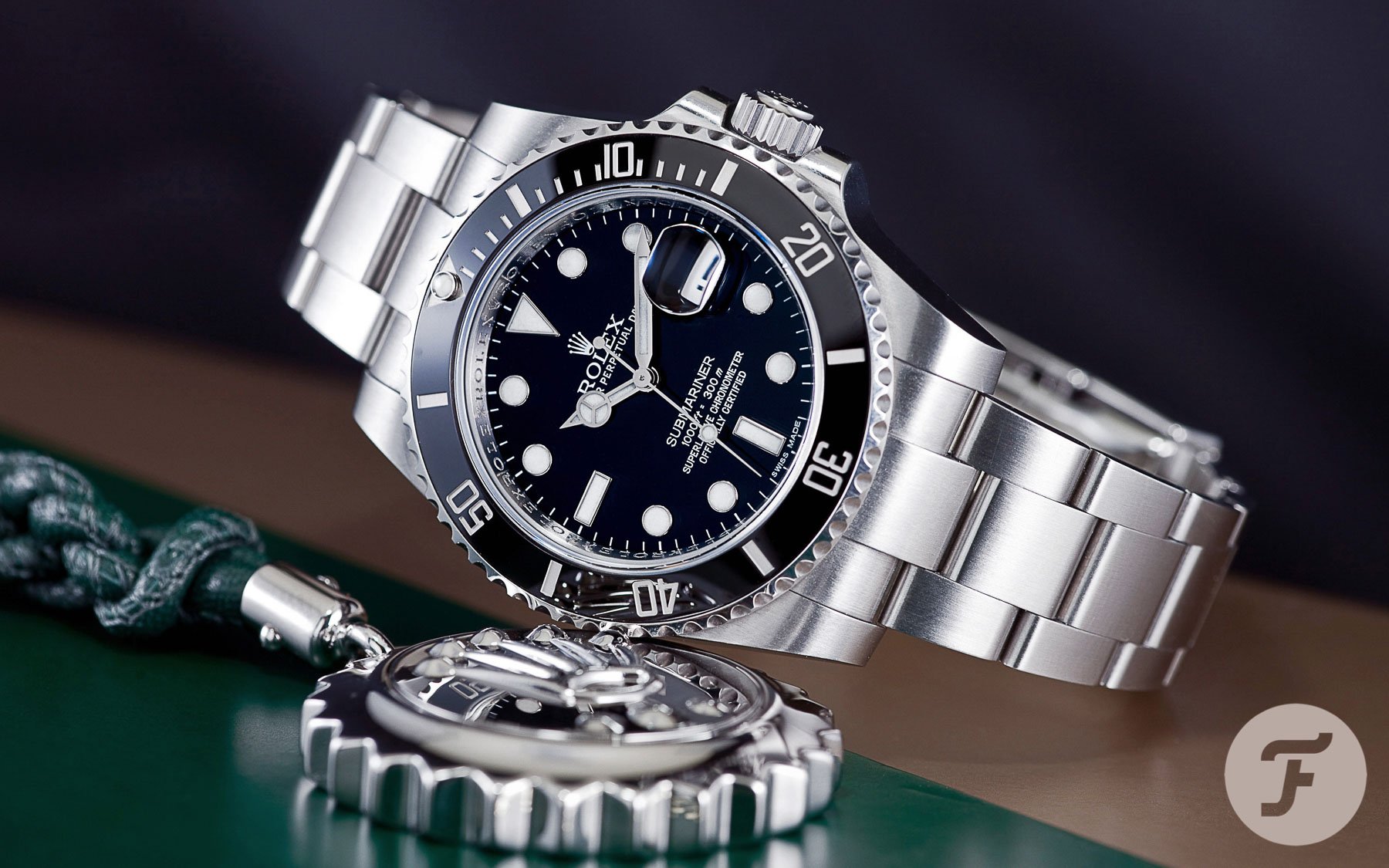 The Oyster case — keeping out water since 1926
Rolex's famous Oyster case has been the backbone of the brand's collection for over nine decades. The 1926 invention was a major milestone in the history of contemporary watchmaking. The original Oyster was the world's first waterproof case for a wristwatch. And that was thanks to its patented system of screwing down the bezel, case back, and winding crown into the middle case. The original 28mm and 32mm models came in either a cushion-shaped or an octagonal case. No, not round, as the design was following the rules of the dominant Art Deco movement. Over the years, the name Oyster became synonymous with robustness and water resistance, and as I said, it became the backbone of the contemporary Rolex collection. The Oyster case is an important element of the success of Rolex; the Oyster made it possible to wear your Rolex anywhere you want.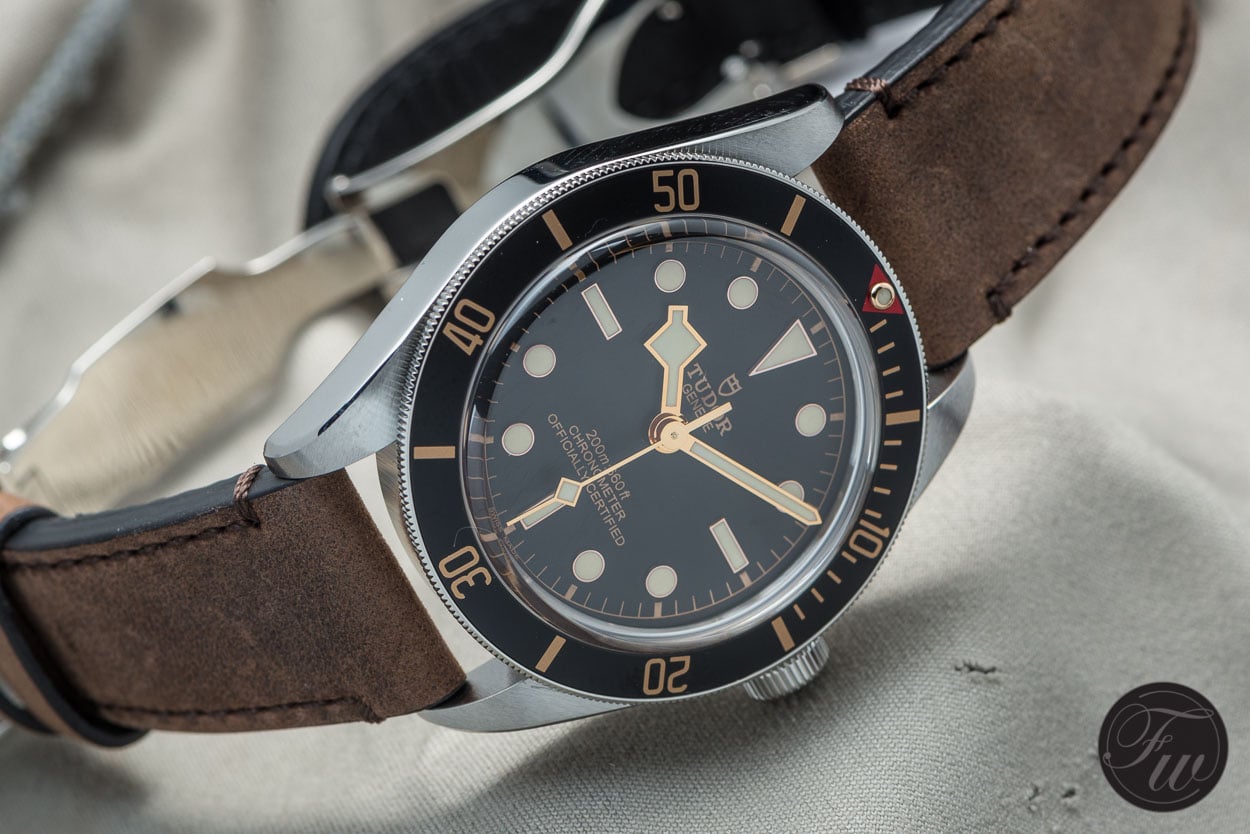 Tudor and the Oyster
Tudor also benefited from the Oyster. In 1954, Rolex's other brand Tudor — the shield that guards the crown — introduced the reference 7922 Oyster Prince Submariner. Fifty-eight years later, a contemporary, retro-styled incarnation of the 37mm Oyster Prince Submariner debuted. It was a watch with a completely new name because the rules of marketing had come a long way since 1954. It was the 41mm Tudor Heritage Black Bay 79220R.
… the first tangible sign of Tudor confidently presenting itself as a modern, stand-alone brand.
The Black Bay with its burgundy red bezel caused quite the stir amongst those attending Baselworld 2012. It was the first tangible sign of Tudor confidently presenting itself as a modern, stand-alone brand. And it did that with great success indeed, and with many more Black Bays in the years that followed.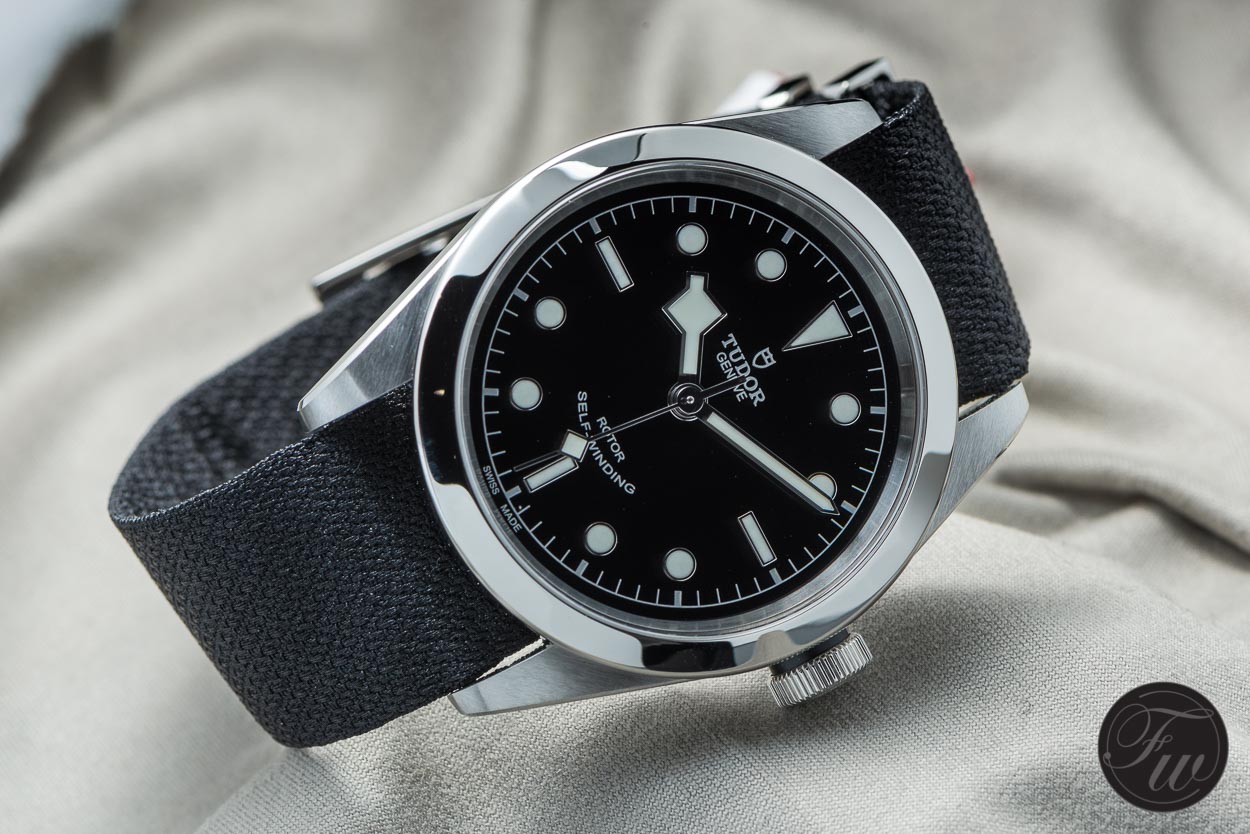 A dozen or so Black Bays
In the current collection, Tudor has no less than 79 Black Bay references. The models range from the sober Black Bay 32 to the racing-inspired Black Bay Chrono. And in between, there are different colors, sizes, materials and functions to be found, such as the Black Bay GMT.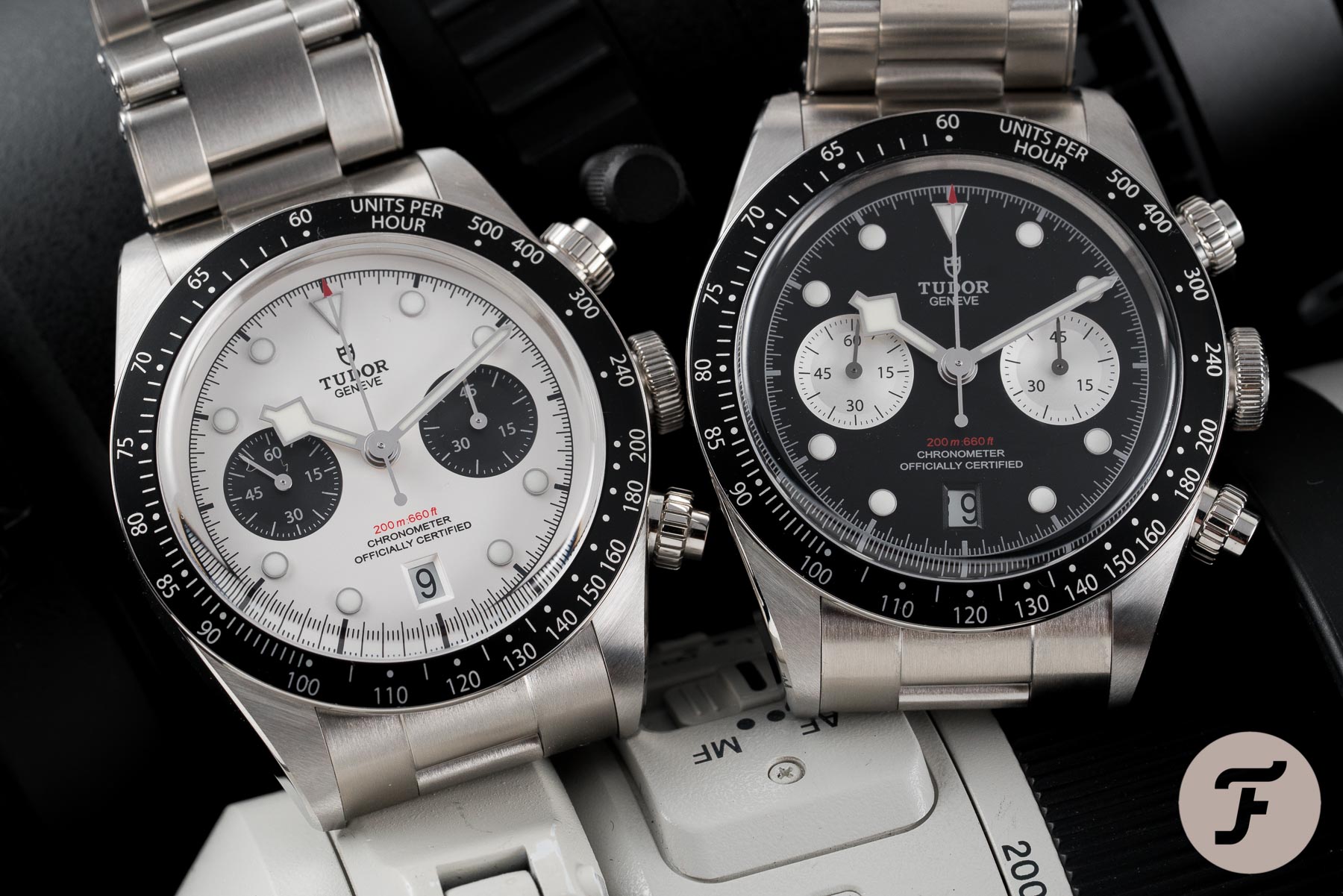 Most of these Black Bay models pay homage to the past — the most extraordinary example is the Black Bay P01, which was modeled after a once-forgotten prototype. But there's also a view of the future in the shape of the Black Bay Ceramic, a METAS-certified chronometer. Uniting all Black Bay watches are the Snowflake hands, a highly recognizable historical consistency.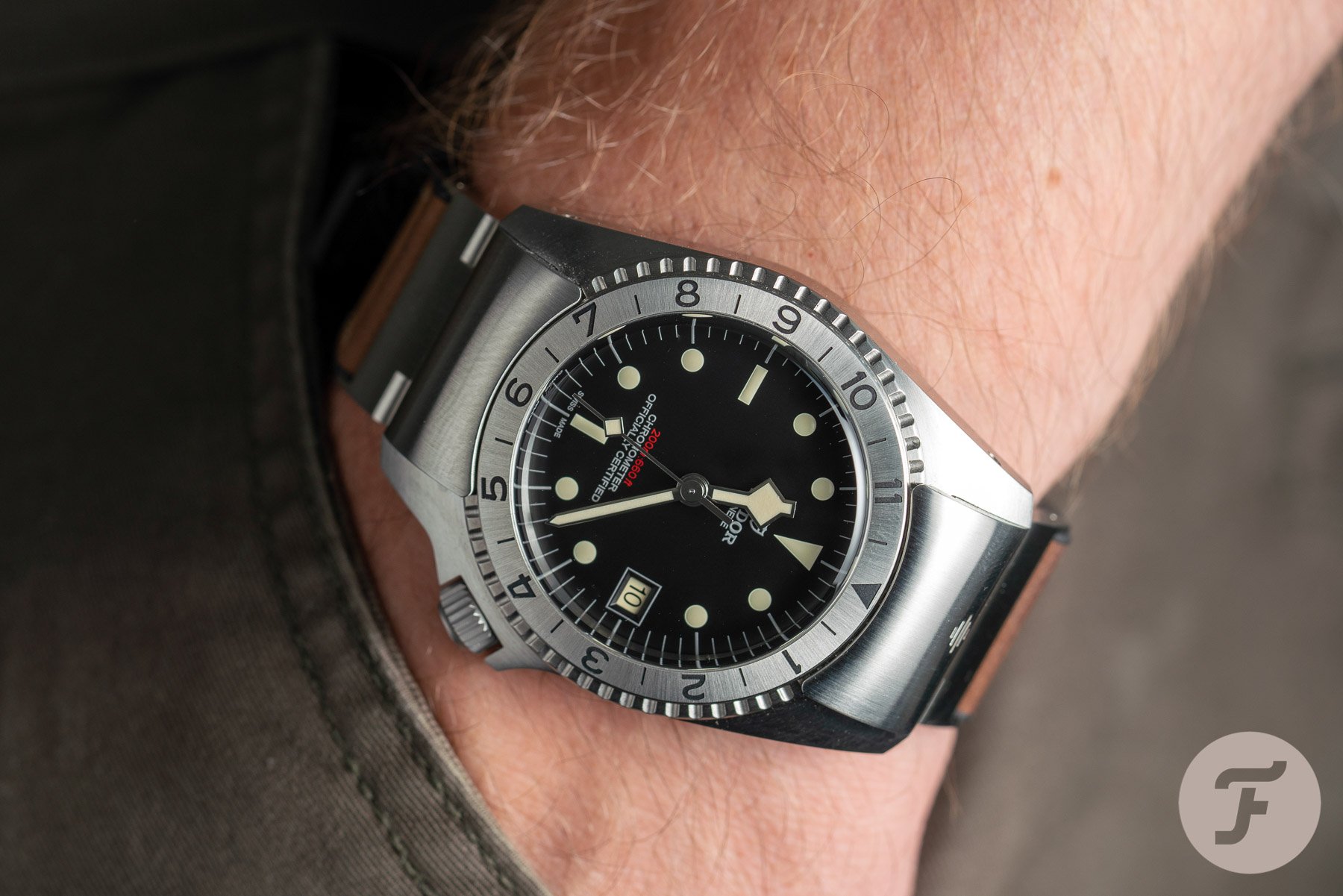 What about North Flag and Pelagos?
The Black Bay has become so dominant for Tudor that the brand's other dive watch, the not-so-nostalgic Pelagos, hasn't been in the spotlight that much. It will be interesting to see if the launch of the new Marine Nationale Pelagos FXD can turn the tide. The same goes for the North Flag. The recently discontinued North Flag, which took design cues from the Rolex Oysterquartz, debuted in 2015 and featured Tudor's first in-house caliber, the MT5621. But the North Flag was never fully embraced by the public.
That has led to the fact that the brand Tudor now leans on the Black Bay. Collections like 1926, with its 104 references, or the nondescript Glamour Double Date don't even really contribute to the image of Tudor being a brand. And it takes a strong brand image to take on the likes of TAG Heuer, Longines, Breitling, and strangely enough, maybe even Rolex.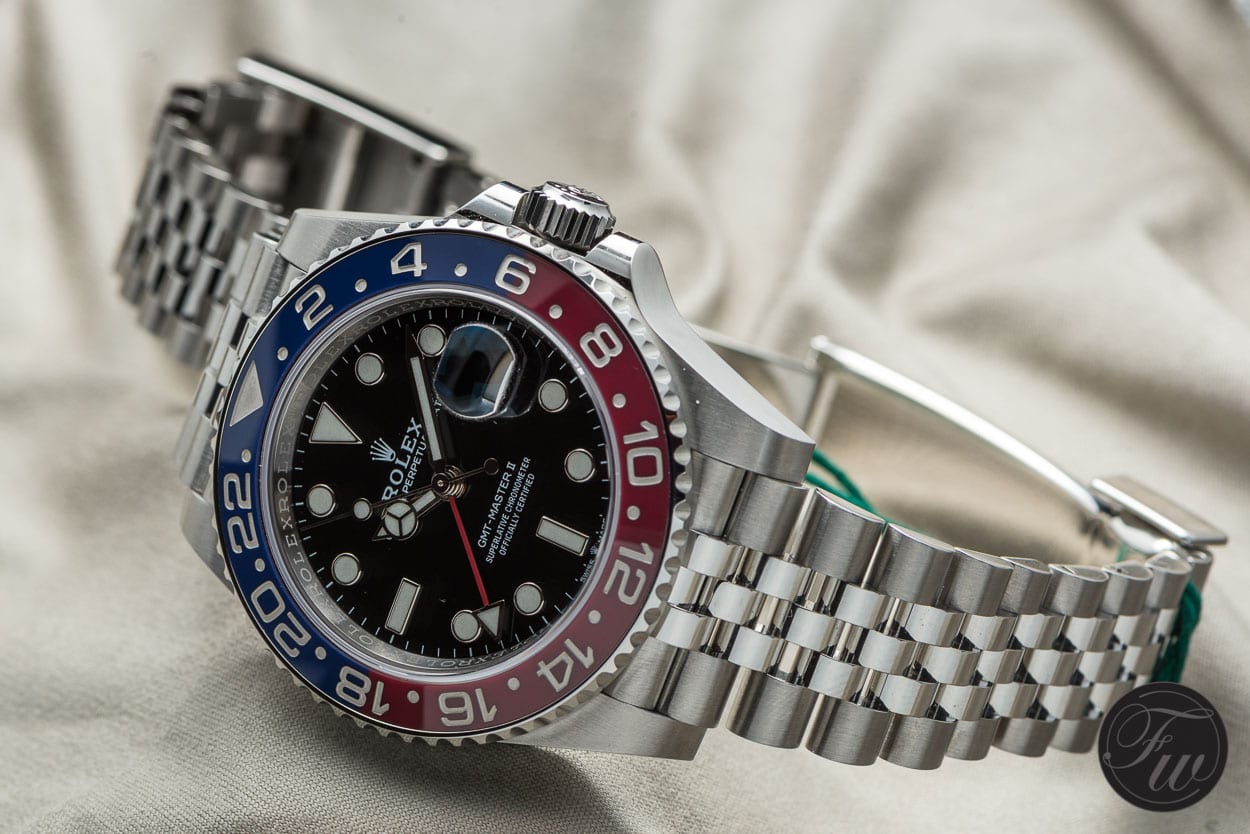 Battling the big brother
Tudor competing with Rolex? That sounds like attempted patricide. Possibly it's more involuntary manslaughter, but what do you do when you can't buy a Rolex Submariner at your AD? You look for a watch that looks like a Sub. Well, the Black Bay was once a Sub technically, and it also still looks like one even today. Plus, you can argue that the watch is made by the same company that brought out the revered Sub. If that doesn't add up, what does?
… get that coveted vintage (Rolex Pan-Am) feel …
And if you're more a GMT-Master II kind of person, but you're not willing to shell out €24,000 on Chrono24, you can find solace with a Tudor "Pepsi" that costs €3,800. You don't get the same prestige, I will give you that, but in terms of the watch itself, you're coming real close. And you even get that coveted vintage (Rolex Pan-Am) feel because of the anodized red-and-blue aluminum bezel.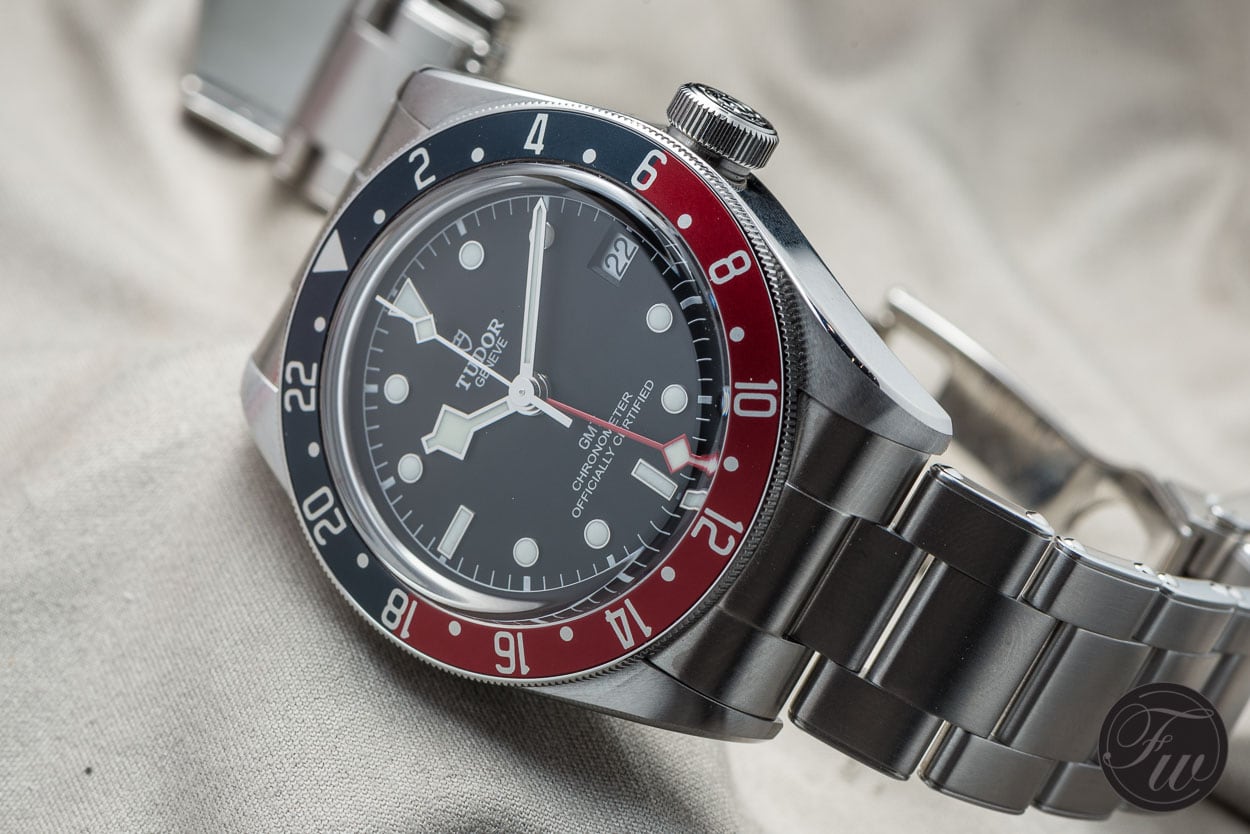 So, is today's Tudor yesterday's Rolex?
I'll put it boldly: Rolex is only the Oyster, Tudor is only the Black Bay, and that's why the two brands are comparable. They're two one-trick ponies with a shared heritage that are moving through a shifting horological universe. Rolex has moved more and more out of reach of ordinary earthlings. The €4,480 Black Bay Ceramic is within reach money-wise, but also it's tangible since it's actually available in stores. Just like Rolex sports watches once were.
… the Tudor Black Bay GMT looks quite a bit like an older generation Rolex GMT Master.
So, is today's Tudor yesterday's Rolex? Well, the Tudor Black Bay GMT looks quite a bit like an older-generation Rolex GMT-Master. And that could lead to answering this precarious question with a firm "yes." But nuance is necessary, and so is a broader perspective on the matter. Yes, you will enjoy the access to service from Tudor as you have with Rolex. That fact ensures that your sterling silver Black Bay Fifty-Eight 925 is an heirloom, tarnished or not.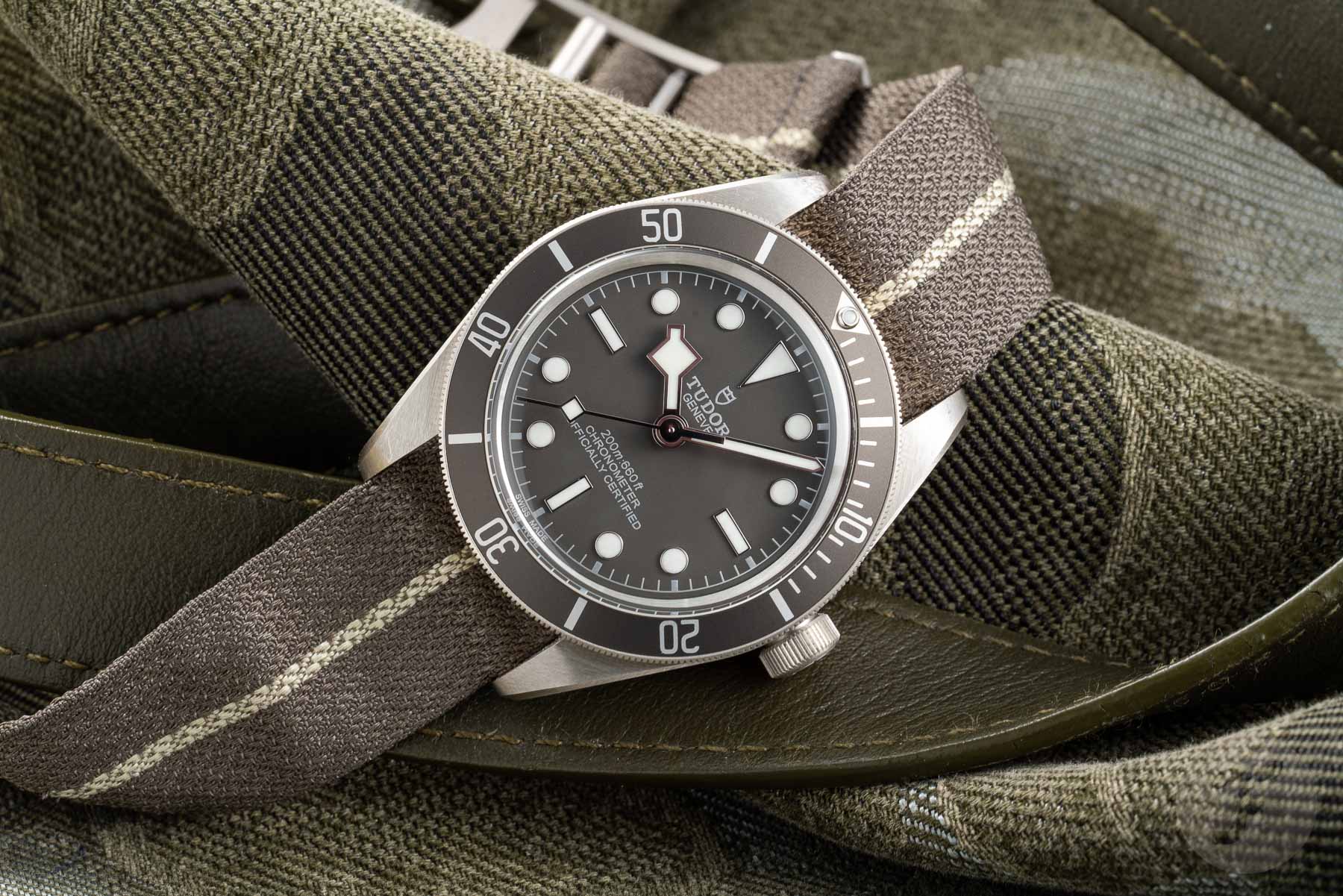 Rolex leads and the world follows
There are two issues that prevent me from answering the question with an unfaltering "yes". They are the matters of evolution and of brand image. The spirit of Rolex's very first GMT watch is still very much present in today's model. The watches Rolex creates show an uninterrupted and steady evolution. Rolex leads and the world follows. Other brands follow what's happening in the world; in other words, they pay attention to demands and trends and cater to them.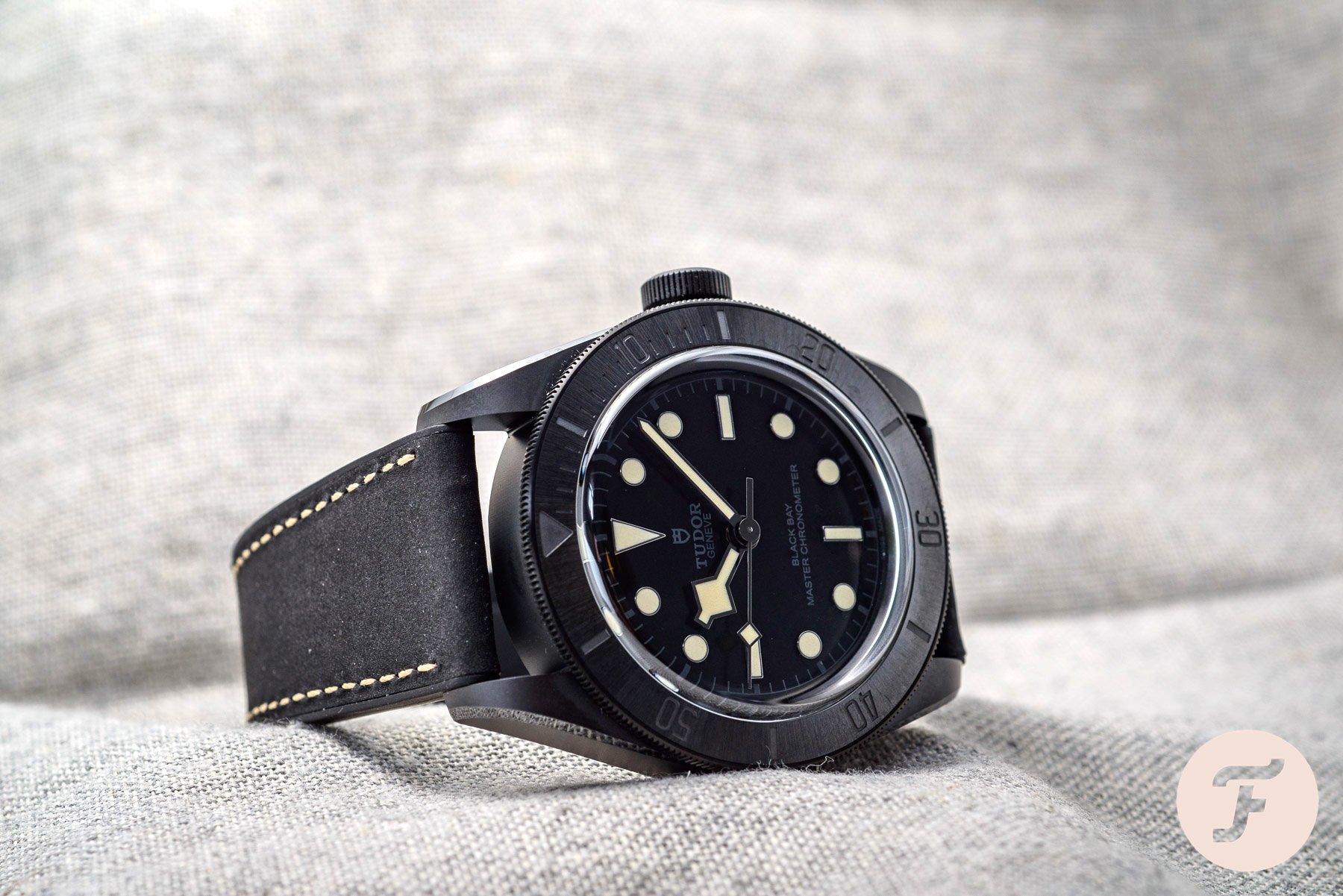 The Tudor Black Bay seemingly came out of nowhere. But when it debuted in 2012, it got its (Rolex Submariner) looks from something old, and while it looked vintage, the design and name were completely new. Every Black Bay depends on vintage design elements to entice. Is a Black Bay Fifty-Eight a future classic? Will a watch that was made in 2021 that tries to look like it was built in 1958 be considered of horological importance in 2048? I seriously doubt it.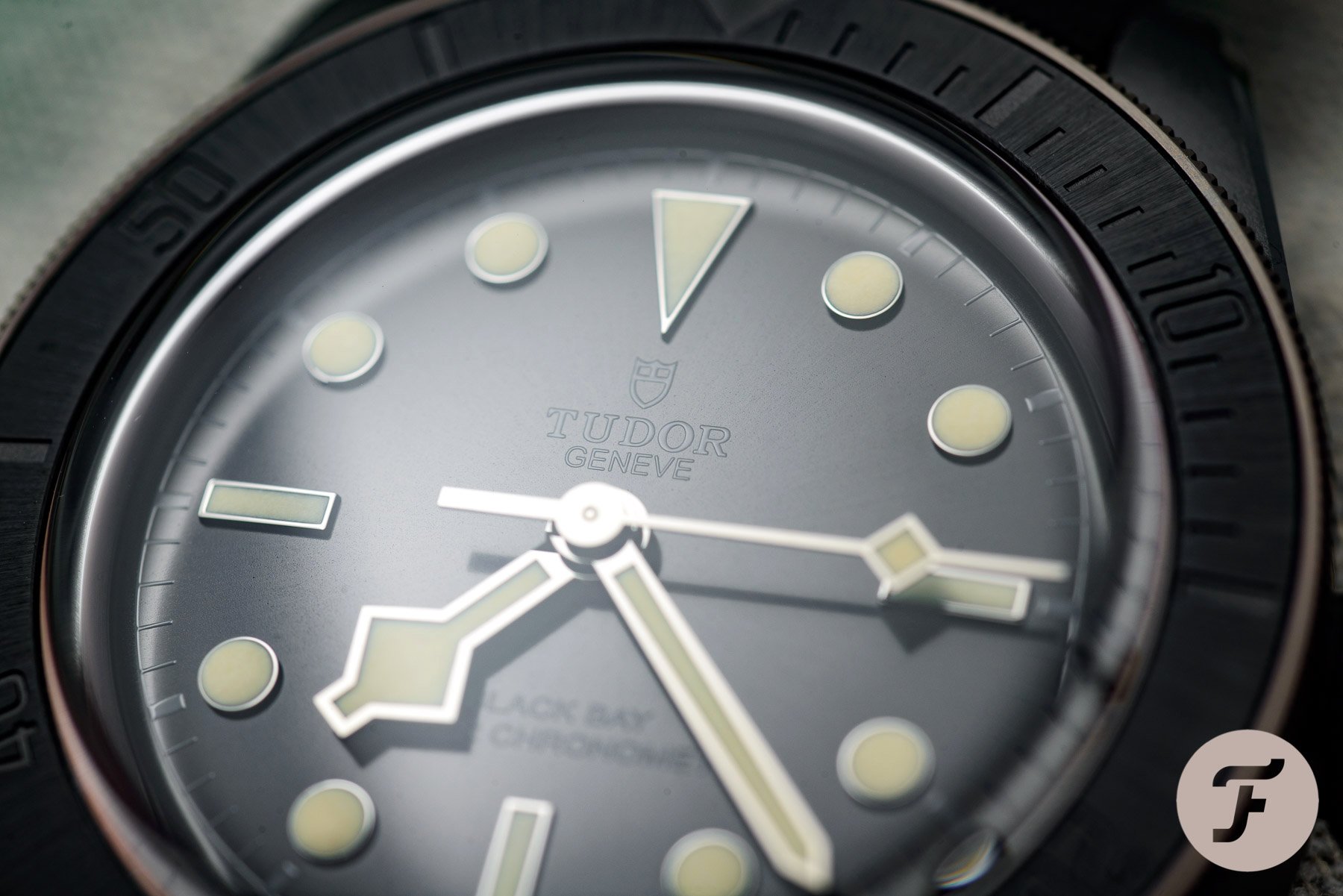 Relevance in 2048
What I do know is that a 2021 GMT-Master II will be relevant and of horological importance in 2048. But maybe in 27 years' time, the name Tudor will ring a different bell. Now I'm addressing the matter of brand image. Tudor scaled up its advertising, expanded its dealer network, and got more mainstream press coverage — hiring David Beckham wasn't a bad move in that regard. All of these things are helping to develop Tudor's image and to make sure people recognize it as a prestigious brand.
Whereas Rolex is harnessed in tradition, Tudor dares to break free and experiment
Tudor is following in Rolex's footsteps, but it also takes the more scenic or adventurous route every once in a while. Whereas Rolex is harnessed in tradition, Tudor dares to break free and experiment with watch cases made in bronze or silver, for example. Unexpected and interesting materials could be for Tudor what the Oyster case is for Rolex — a constant.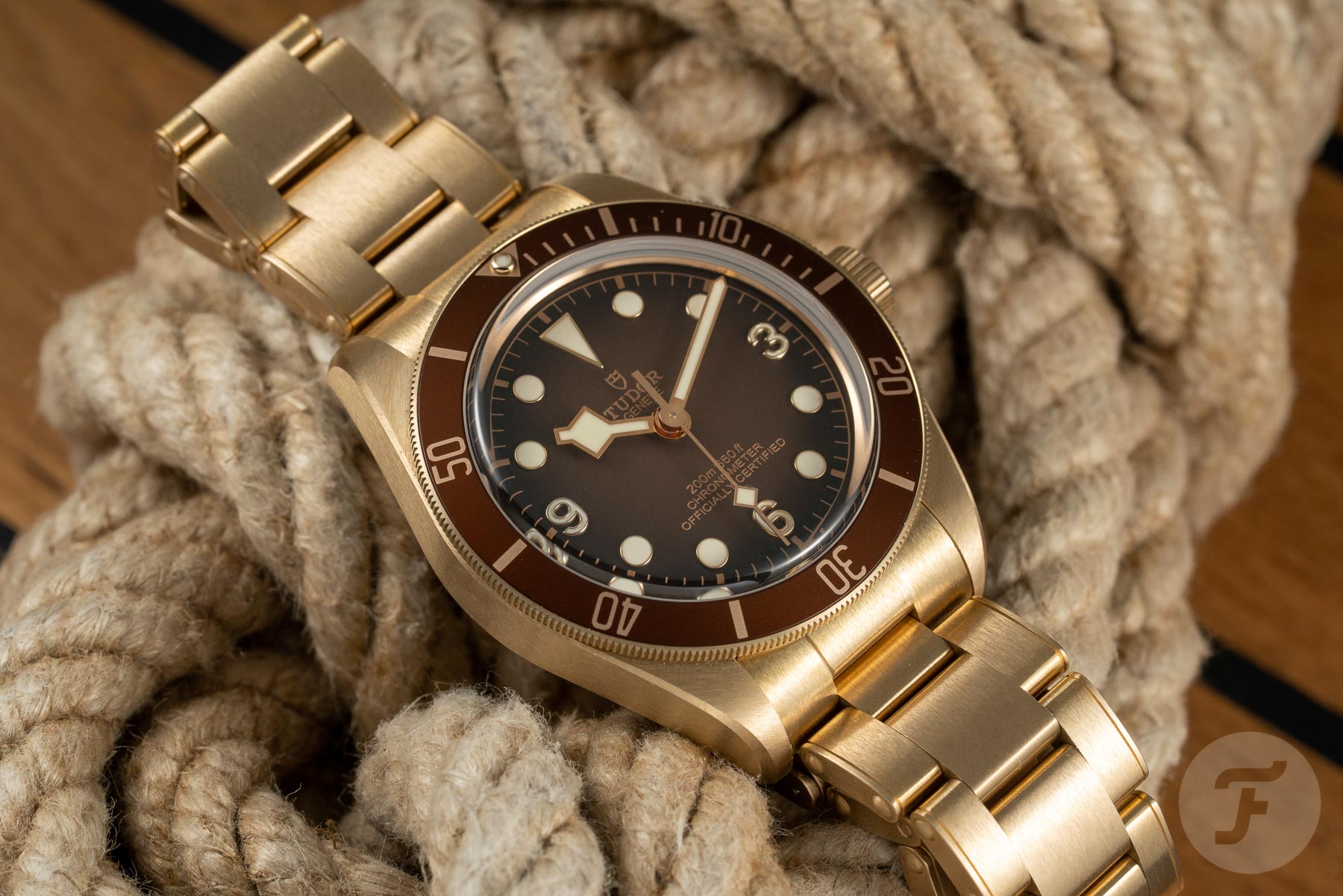 Scratching the itch permanently
If Tudor can continue to evolve, come 2048, it could become the brand Rolex was in 2021; a brand with a collection of highly recognizable, constantly evolving watches. The Black Bay is Tudor's one-model wonder that captures such a large audience in all its iterations. As such, it could grow to be more than a collection and become an irreplaceable part of the brand's DNA. It could be a household name like the Submariner or the GMT-Master II already are. For now, it's safe to say that if you have a Rolex itch that just won't go away, Tudor is a way of instantly scratching it. But it's up to the next generation of Tudor watches to make sure that your itch stays scratched.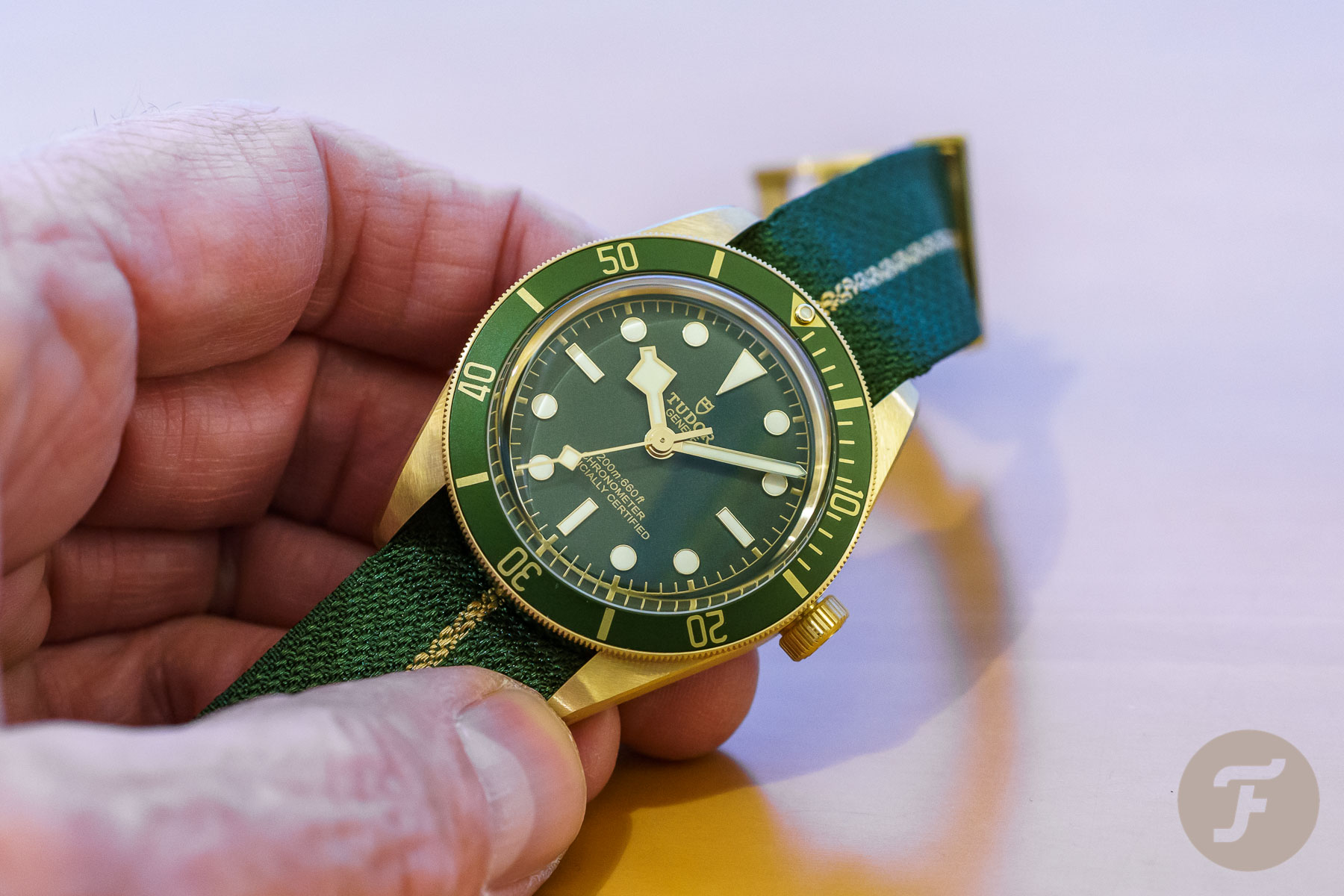 Please visit Tudor's official website for more information and learn more about Rolex right here.
Please find and follow me at Lex Stolk • Instagram