Jaeger-LeCoultre Is More Than The Reverso — Thor's Favorite 1000-Hour-Tested Round Models
I do fancy a Reverso, but JLC has so much more to offer
Jaeger-LeCoultre is a brand with a certain je ne sais quoi, except for its superstar rectangle. For me, the brand is imbued with a similar mystique to Rolex but is refreshingly less mainstream. I actually have a rectangular goal for this year, which might involve a Reverso or a certain Frenchie, but what about the rest of the brand's catalog? Yes, Jaeger-LeCoultre is more than the Reverso, even distractingly so.
I still remember Jaeger-LeCoultre from the crazy 2000s when the brand flirted with big tool watches in the Master Compressor series. That now represents serious value for money if you don't mind a big beast on your wrist, and it is my wild card for the pre-owned market. I had a long talk with JLC's European sales manager at the Oslo Watch Fair back in 2021, intending to also try on the Reverso Tribute. But to my surprise, some very round watches caught my attention, and now I'm confused. Let me elaborate while opening your eyes to Jaeger-LeCoultre's circular pieces, including a pre-owned bargain.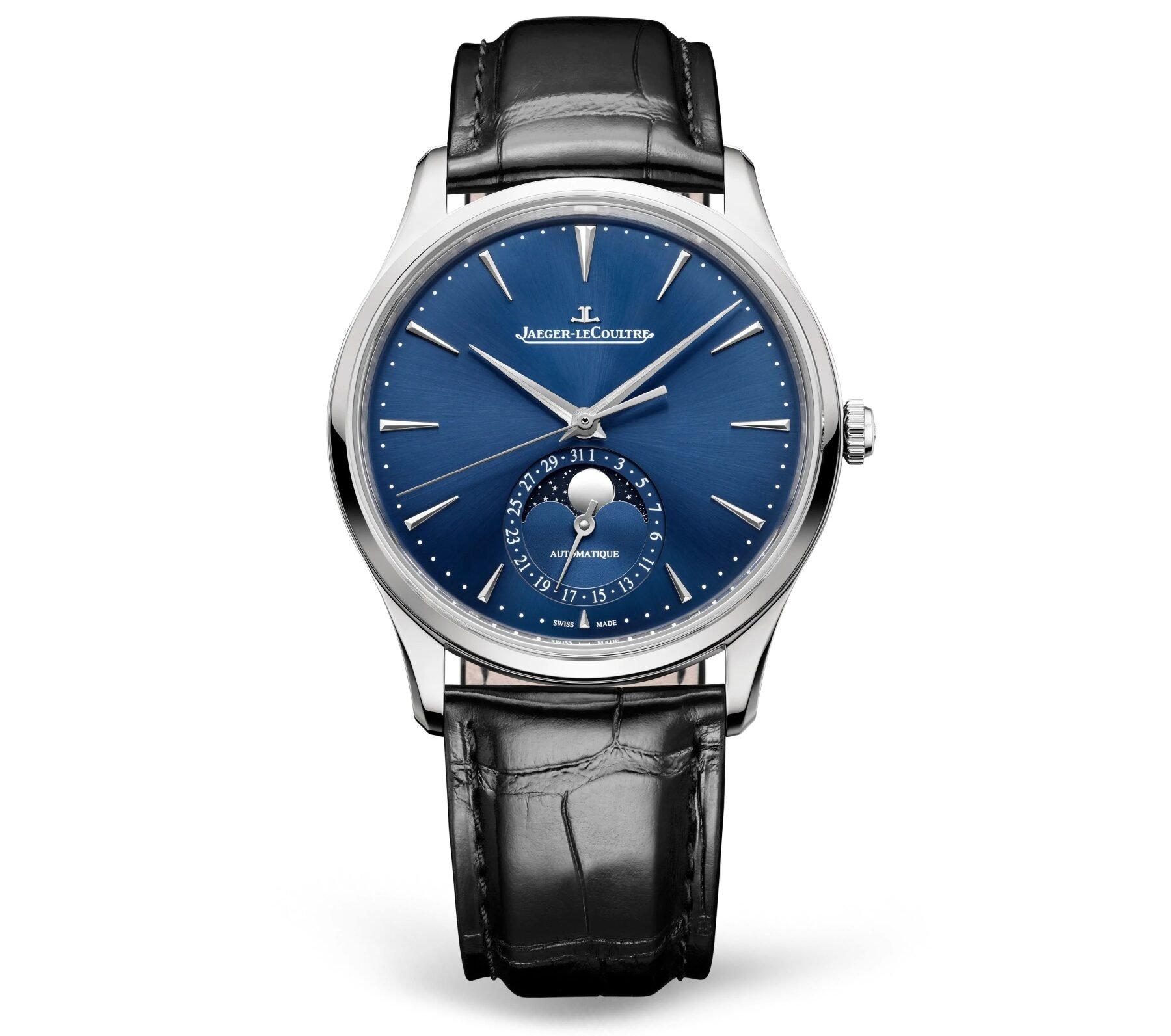 Master Ultra Thin Moon
To be honest, I was never a huge fan of super thin watches until I tried this on for size. Like many of you, I've been smitten by the razor-like Octo Finissimo, but its broad, lizard-like bracelet is big. The Master Ultra Thin was a watch that I had a look at when I wanted to try on the Reverso, and everything about it resonated with me. I'm a big fan of dials with other colors than black or white. Well, neither black nor white are even colors; pay attention in class!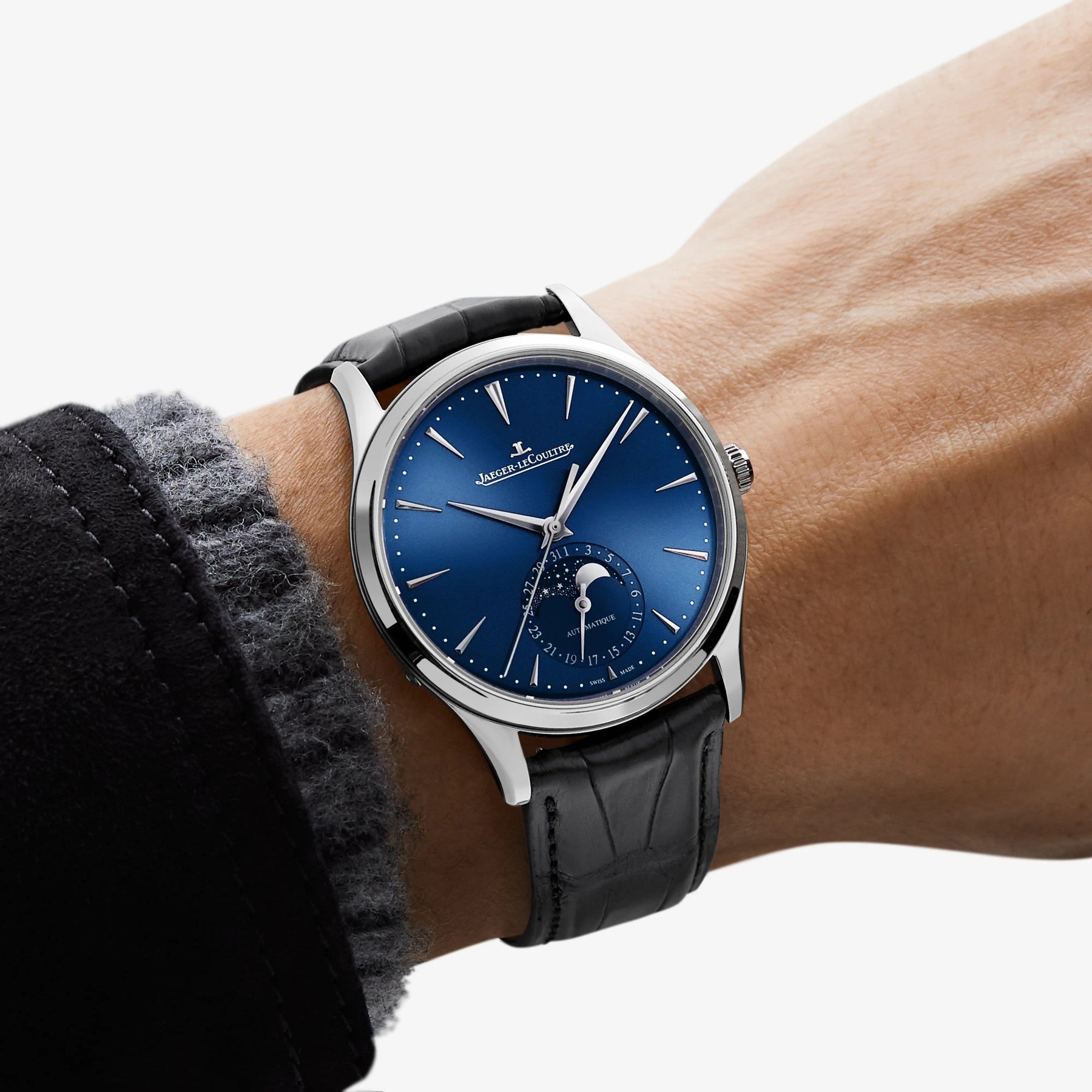 This sunray dial has a deep blue silk-like surface of indigo, and every proportion is annoyingly perfect. Normally, this would actually bug me, but this, my friend, is classicism made perfect. The case details are polished, with a just-so twist to the lugs and a particular fave of mine, a large register at 6 o'clock. Here, it contains a beautiful combination of starry tonality with a slightly darker star-filled moonphase display and a useful calendar. The JLC caliber 925 with its 70-hour power reserve fits the 39mm case well and is a jewel in its own right with perlage, Côtes de Genève, and blued screws adding to its visual power. Even at €12,600, I do find the price to be right for this potential grail watch.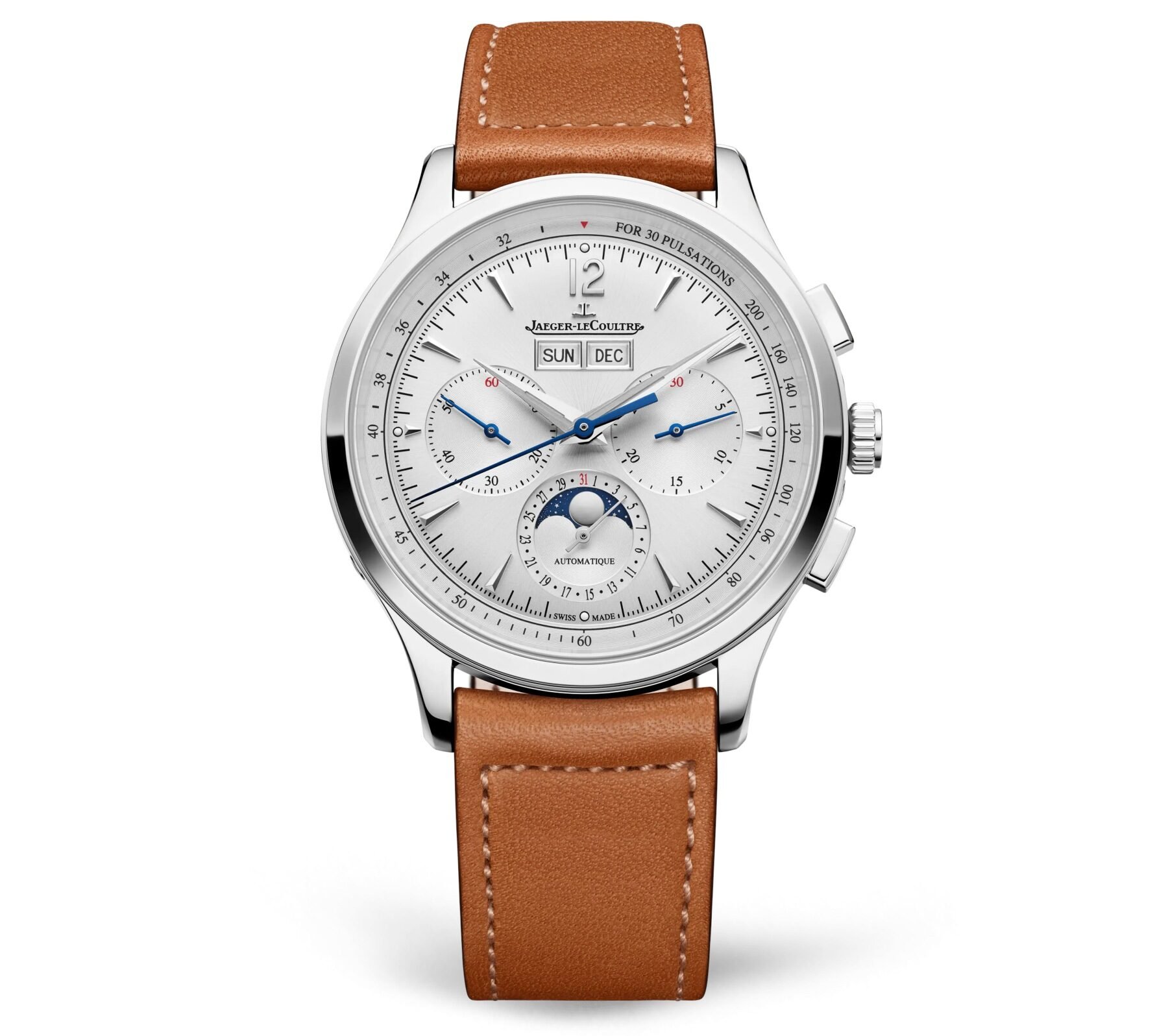 Master Control Chronograph Calendar
The Master Control series is another great example of JLC being a lot more than the flip-licious Reverso. While staunchly traditional in its outlook on life, the case design was tweaked a while back. This now lends it a broader, more contemporary appearance, and the brushed sides help emphasize the new muscular form. Not much will beat this full-calendar chronograph for looks, and its silver dial has small, strategically placed touches of traditional color in the blued hands and red numerals. Yes, even here there is a delightful moonphase indicator, and everything is backed by Jaeger-LeCoultre's focus on accuracy and guaranteed quality. I know, I'd rather wax lyrical about this €18,600 full-calendar chronograph in its visual glory, but let me tell you about Jaeger-LeCoultre's 1,000 hours of testing that we seldom see from other brands.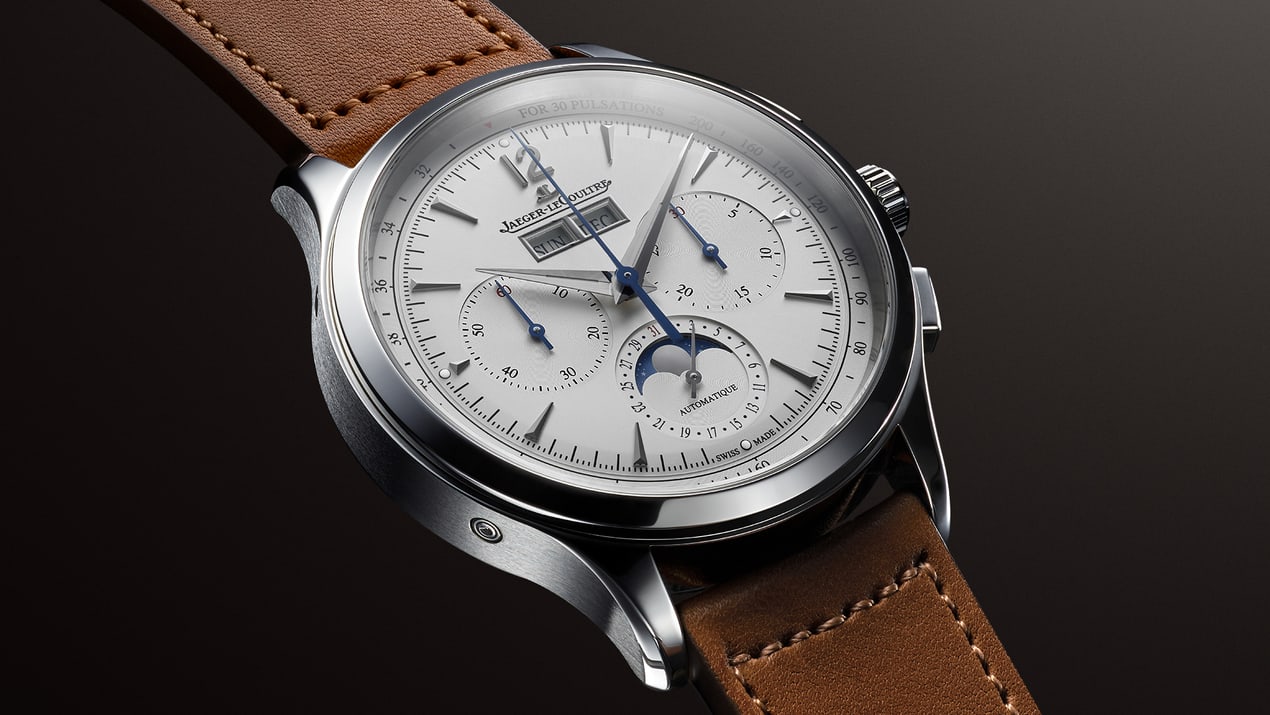 An impressive standard that'll surprise you
From a simple Reverso to the complex Master Control Chronograph Calendar and beyond, each in-house JLC watch is tested for no less than 1,000 hours after completion. Though this process was originally for watches housing the JLC 889 caliber, today, the brand subjects all its pieces to the same thousand-hour control test before they leave the manufacture. Each movement is tested in its case, in different positions and conditions for six weeks to pass muster. Adding to this, Jaeger-LeCoultre now offers the option to extend your normal warranty up to eight years online. So the "…for the next generation" slogan should perhaps have been here at Le Sentier in the Vallée de Joux. Unfortunately, this doesn't apply to pre-loved pieces, but there are some lovely ones out there. This leads to my wild card, a pre-owned big guy from the wild '00s. Well, a big small guy, actually.
Master Compressor Lady Automatic
While I adore the big-boy look of the maison's 2000s pieces and especially the Master Compressor series, they are huge. This, however, is the very rare ladies' version of the series. Ignore the gender label; just have a closer look. You'll find all the right diver's touches within a neat 37mm case with massive wrist presence. That's from a bold dial and those bazooka-sized crowns at 2 and 4 o'clock. They'll also make this glamour-tool watch wear bigger, much like the oddly similar Patek Philippe Calatrava Pilot Travel Time. Considering the shrinking trend of today, this 2000s model is mighty tempting on Chrono24. From around €3,500, it is a value-packed pick. I love the quirky shape, and it offers a unique contrast to the dressier JLC models. Yes, a Reverso is still on my list, but there sure are a lot of temptations in the Le Sentier brand's portfolio.
How about you, Fratelli? Did I wake you up to the joys of non-angular Jaeger-LeCoultre? These watches sure have distracted me from my rectangular goal, so give me your thoughts in the comments.
Find me and follow me: @thorsvaboe