Liu Bolin – The Art Of Camouflage And Watch Magazines
Liu Bolin (1973) is an artist from China who's famous for his camouflage work. On himself. You probably have seen some of his work on Facebook updates or other blogs, where he totally disappears or embeds in the background. Liu Bolin is also known as "The Invisible Man" and most popular works are from his "Hiding in the City" series.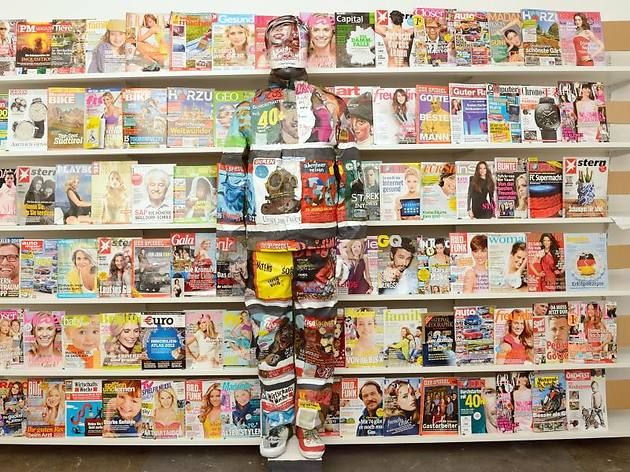 During the last few days Liu Bolin has been active in Germany and did a very nice camouflage piece in the MIK in Ludwigsburg (Germany). He made himself disappear in front of a newsstand. On Liu Bolin you will find the German watch magazine called Uhren Magazine. On the right of Liu, you see the watch magazine Chronos. Both German titles and regarded as the best out there.
Other example of work from Liu Bolin are: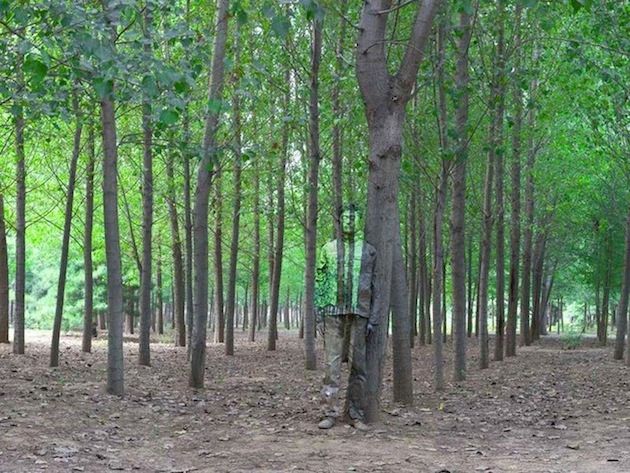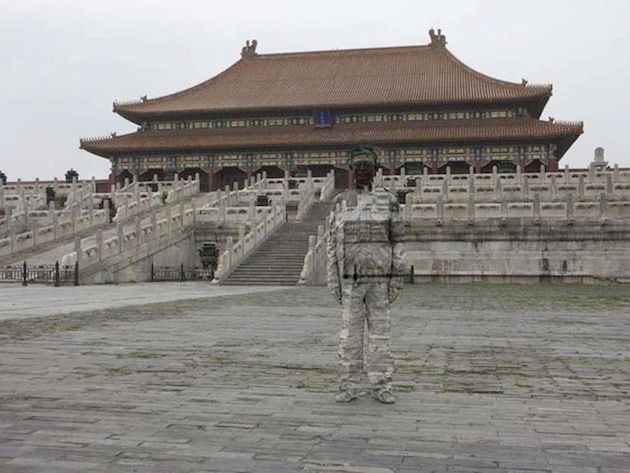 More information about the current expo in Germany can be found here.
More information about Uhren Magzine and Chronos can be found here. If you are a resident of Germany, Austria, Switzerland or The Netherlands (and can understand German), make sure to click the Inside Basel & Geneva event banner on the right. An interesting watch diner event that is being organized by the publisher of these watch magazines.