Louis Erard Drops Three New Colors Of The Excellence Petite Seconde
Not your typical shades, though!
These days, when you hear of a brand releasing watches in "new colors," you probably think of the classic rainbow of bright hues that Rolex dropped with the Oyster Perpetual that countless other brands followed. Thankfully, Louis Erard is not so content to follow in other brands' footsteps. With the launch of its new Excellence Petite Seconde models, we see three luxurious new colors that are not your average primary affair.
After the original Silver and Terracotta Petite Seconde models, Louis Erard introduced a bit of jazziness with exotic dials. Malachite, Aventurine, and Lapis Lazuli distinguished three Petite Seconde models from their forebears. While the new colors we see today are not quite as wild, they are no less luxurious and perhaps even more refined.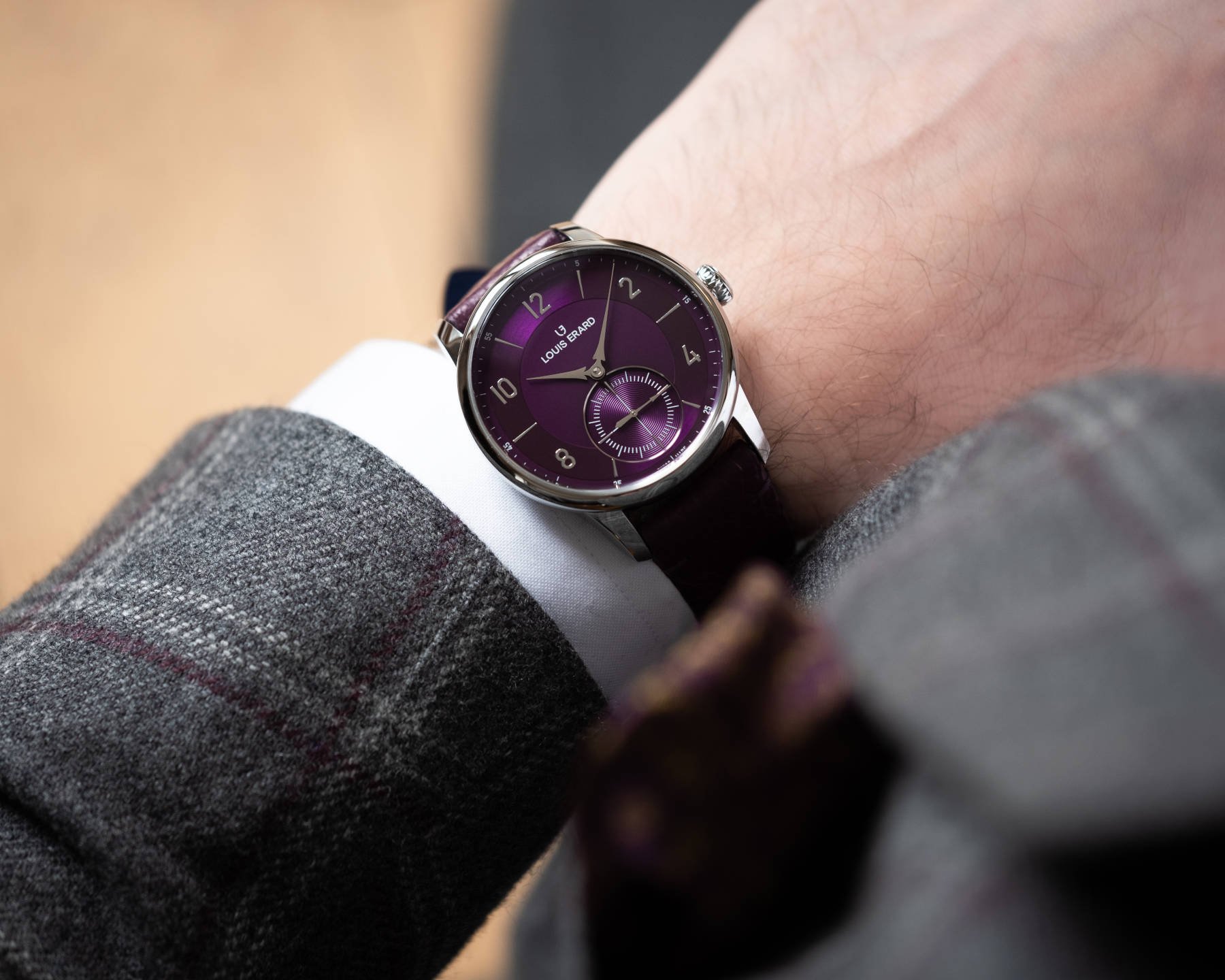 Refined and versatile?
Refined is a keyword here as the Petite Seconde is a refined timepiece. Simple and classy, it's a dress watch with a versatile everyday-wear appeal. To some, the dial design may be a little "simple," but this simplicity allows the Petite Seconde to adopt many guises successfully. And, as you can see, the new colors are no exception. All three are in a similar area of the color spectrum, with the hues described by Louis Erard as "Midnight Blue", "Purple," and "Ice Blue". It's tough to pick a clear winner, but I'm leaning slightly toward the purple dial. Purple is a color that we are seeing used more liberally in the watch industry, and I salute it!
All three dials follow the same style. A circular satin-finished outer ring complements the matte central section. Glossy indexes adorn the dial along with a printed minute track and text. The small seconds sub-dial features a circular pattern for a bit of textural difference. It's a nice, simple layout that allows the brand's color choice to take center stage.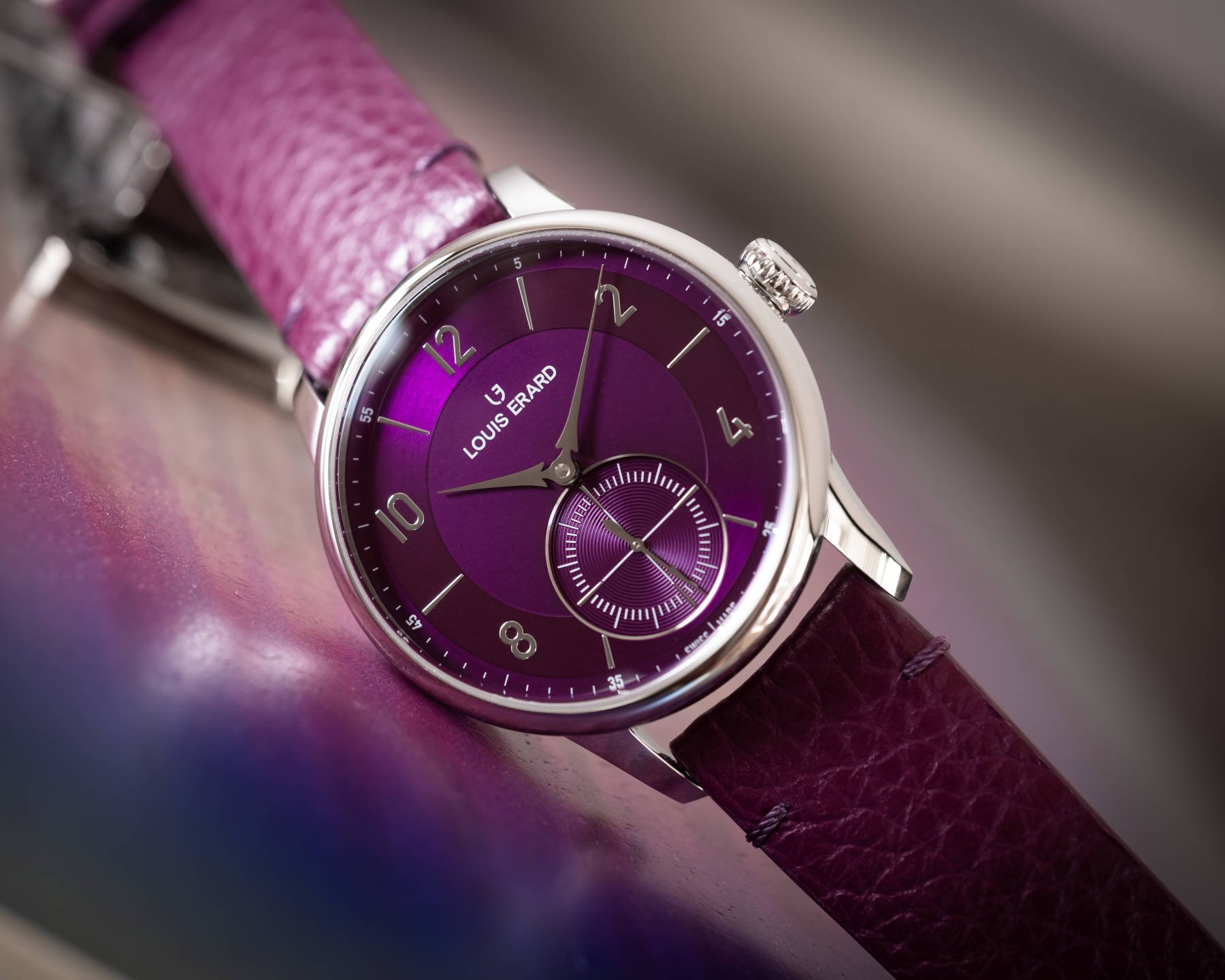 Purple pushes on
The shade of purple that Louis Erard chose is a deep, rich, and almost "grape-like" hue. It's very mature and, thankfully, not a vibrant neon color. It does a great job of maintaining the classiness of the Petite Seconde. The purple calf-leather strap is a contrasting yet complementary shade of purple with more red undertones coming through.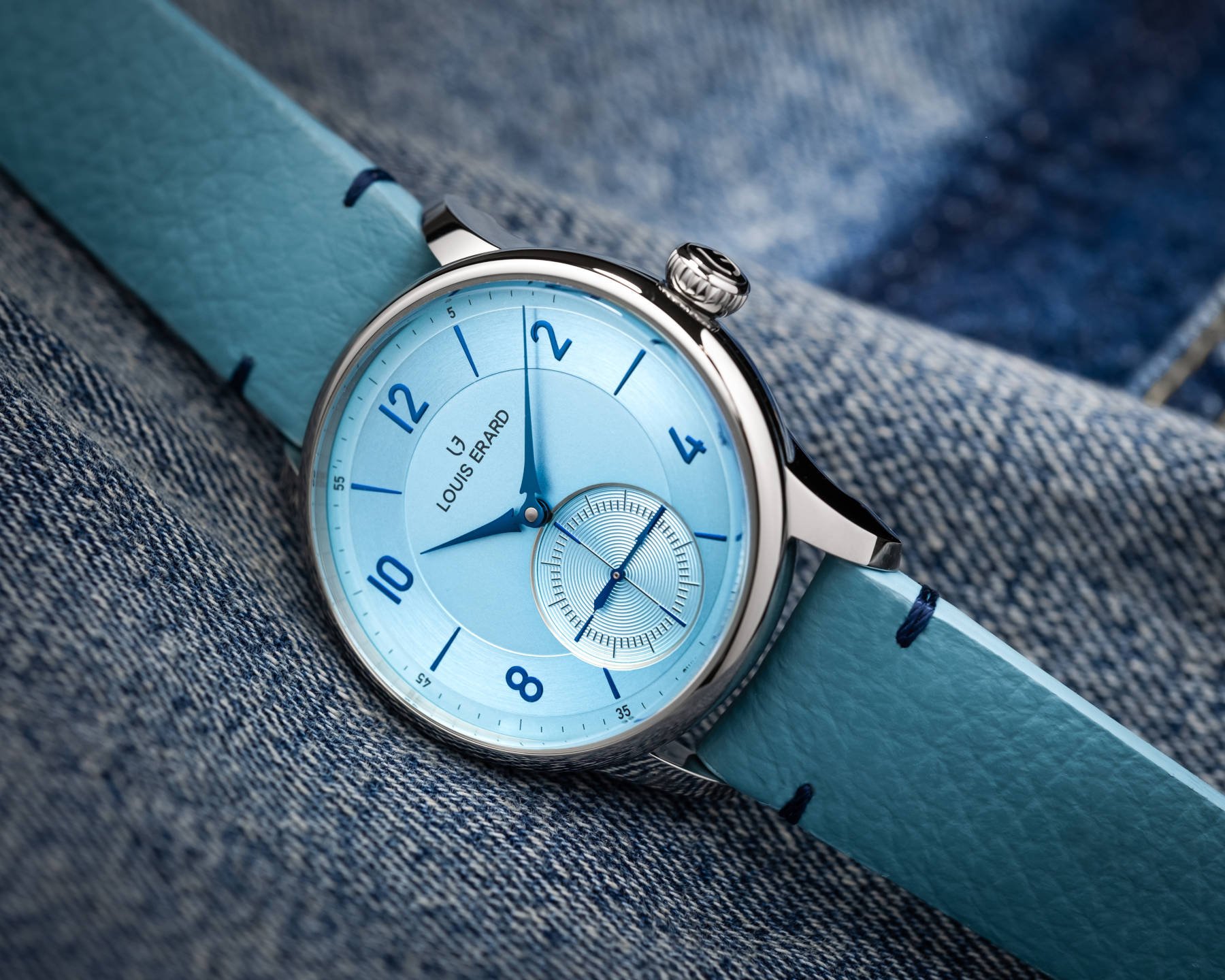 Cool and crisp
"Ice Blue" is the most poppy of the three colors. Lighter shades of blue and turquoise are trendy at the moment, with every brand and its dog releasing a variation of the Tiffany Blue dial that has sold in bucketloads. It's refreshing to see Louis Erard decide not to follow that tried and tested blueprint and offer us an equally refreshing dial color here. More reminiscent of glacier lakes and powdery snow, it couldn't be any further from Tiffany. Louis Erard also describes the strap as Ice Blue, but to my eyes, it appears grayer in color. Either way, it nicely balances the brightness of the dial.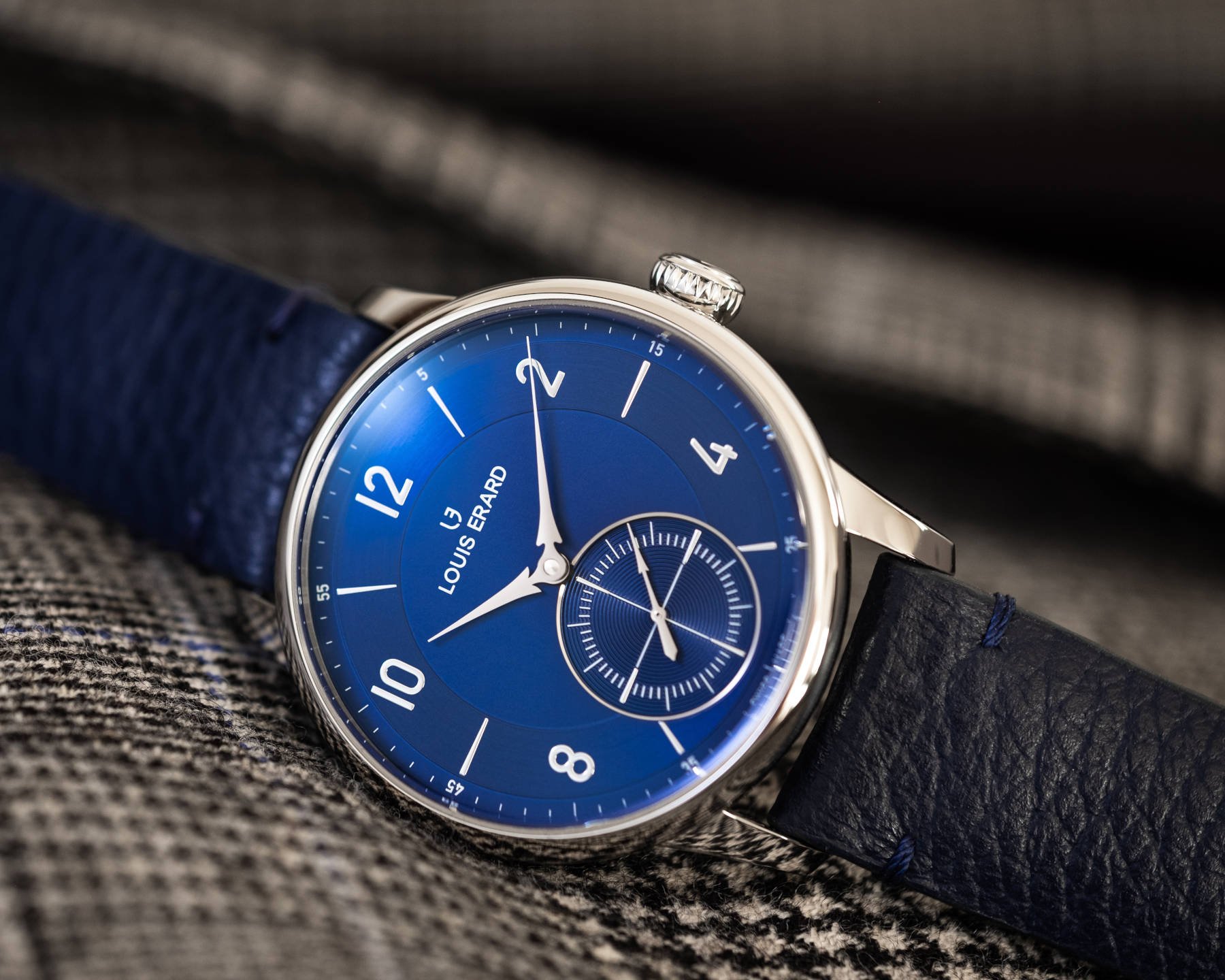 A little less "midnight," a little more "dusk"
Finally, we have the rich "Midnight Blue" model. The name perhaps makes it sound like it should be darker than it is, but name aside, it's a lovely color choice. Bold, powerful, and in your face, this blue exudes confidence. The deep navy strap is more akin to a shade one might describe as "Midnight Blue," but as with both other models, it provides an excellent complementary contrast. To match the strap exactly with the dial would be too much and dilute the dial's punch.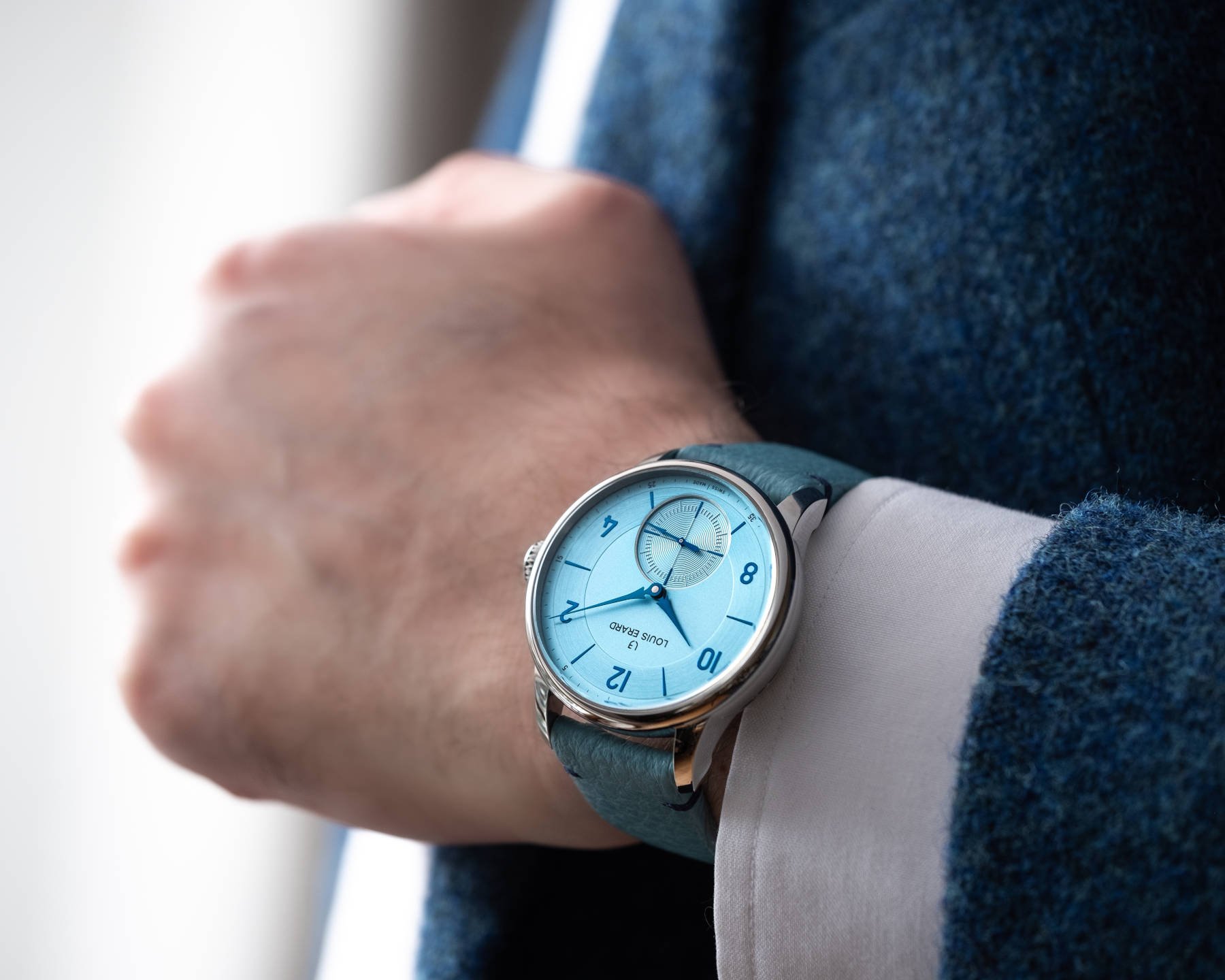 The classic Excellence Petite Seconde blueprint
The basic specifications remain unchanged from the other Excellence Petite Seconde models. The polished 39mm stainless steel case is compact and wearable due to its 45.9mm lug-to-lug measurement. Rather conveniently, Louis Erard chose to use a 20mm spacing for the lugs. This is probably the most common size for straps, so your existing strap collection will likely fit should you pick up a Petite Seconde. While I understand why some brands choose 19mm and 21mm strap sizes, it can alienate many potential buyers. It's not always easy to find straps in those "in-between" sizes. The whole discussion about the strap-size-to-case ratio can easily be negated with the right amount of tapering, so I don't tend to buy into it. Give the people what they want! Thanks, Louis Erard.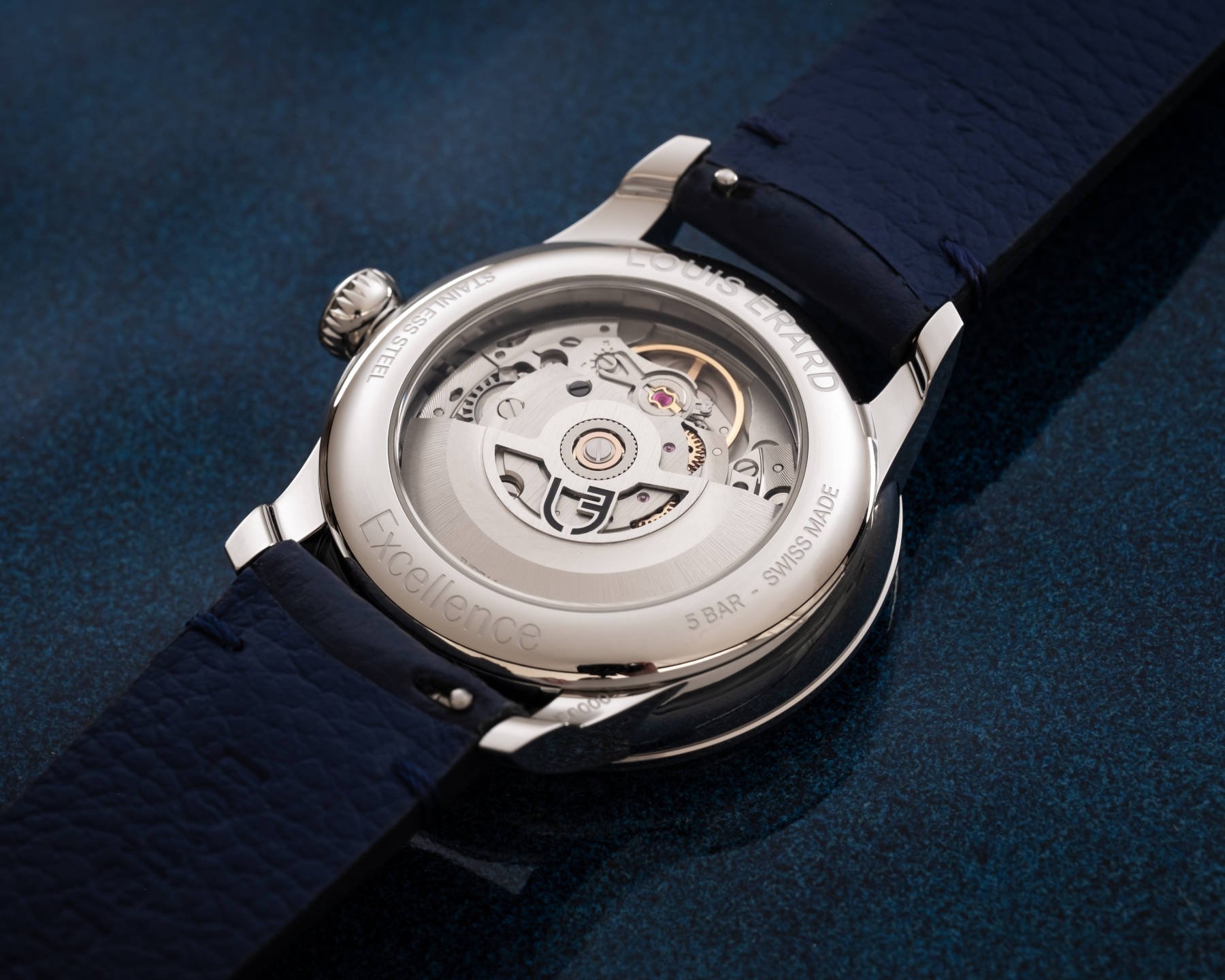 The robust and reliable Sellita SW261-1 powers the Excellence Petite Seconde. It's an automatic movement with a 4Hz frequency, hacking seconds, and a 38-hour power reserve. While this is perfect for daily wear, it could be better when compared to other movements out there. La Joux-Perret's D100 gives 50 hours of power reserve — just over two days. By comparison, Sellita needs to up its game because the competition is on!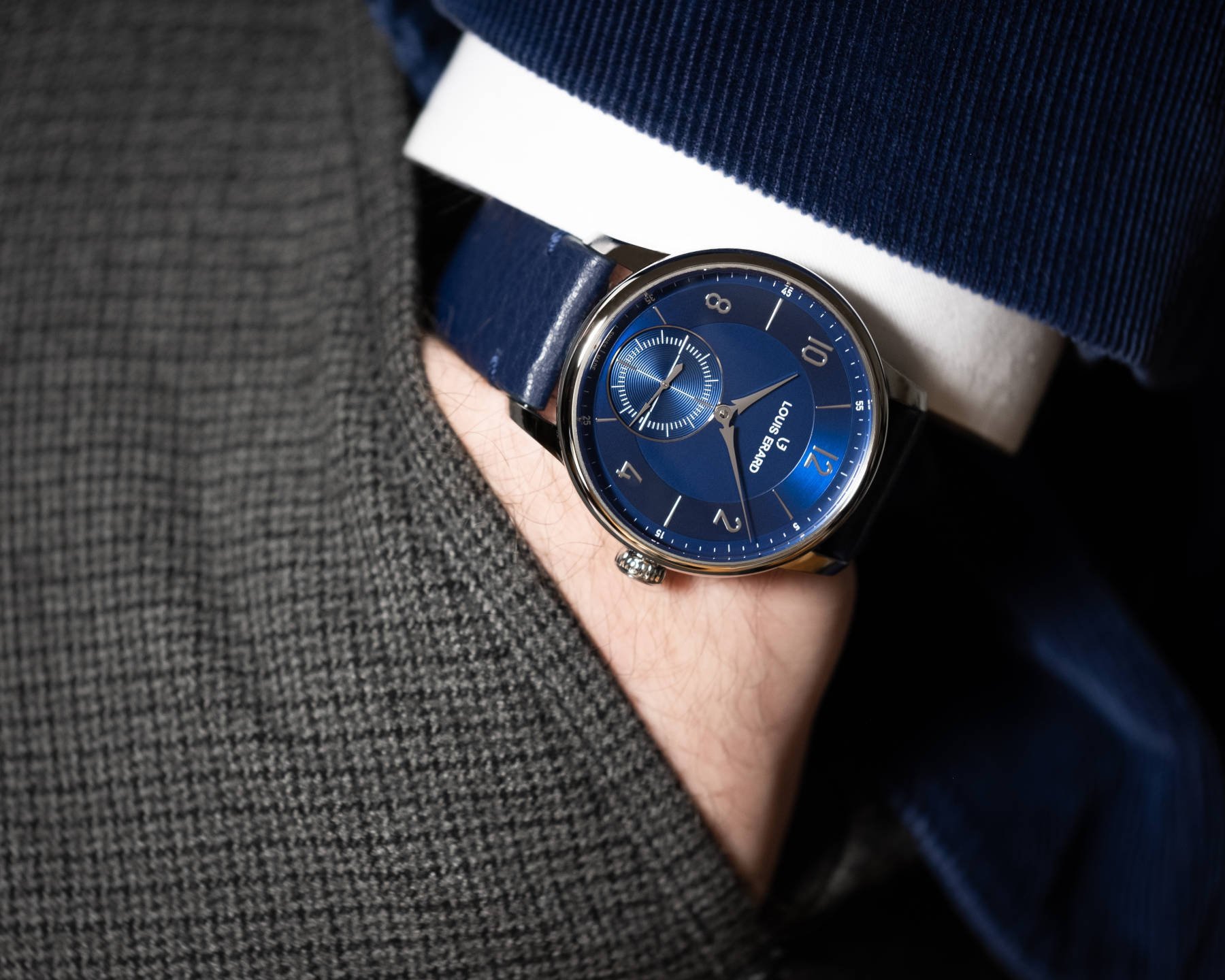 Overall thoughts
I find the Excellence Petite Seconde oddly charming. By that, I mean that dressier watches are not typically my bag. I tend to veer towards more modern designs with my watches. However, the Excellence Petite Seconde is a delightful collection, and the new colors are well chosen to be bold and noticeable yet refined and mature in their execution. It's a testament to the versatility of the Petite Seconde, and I eagerly wait to see what else Louis Erard comes up with next for this collection.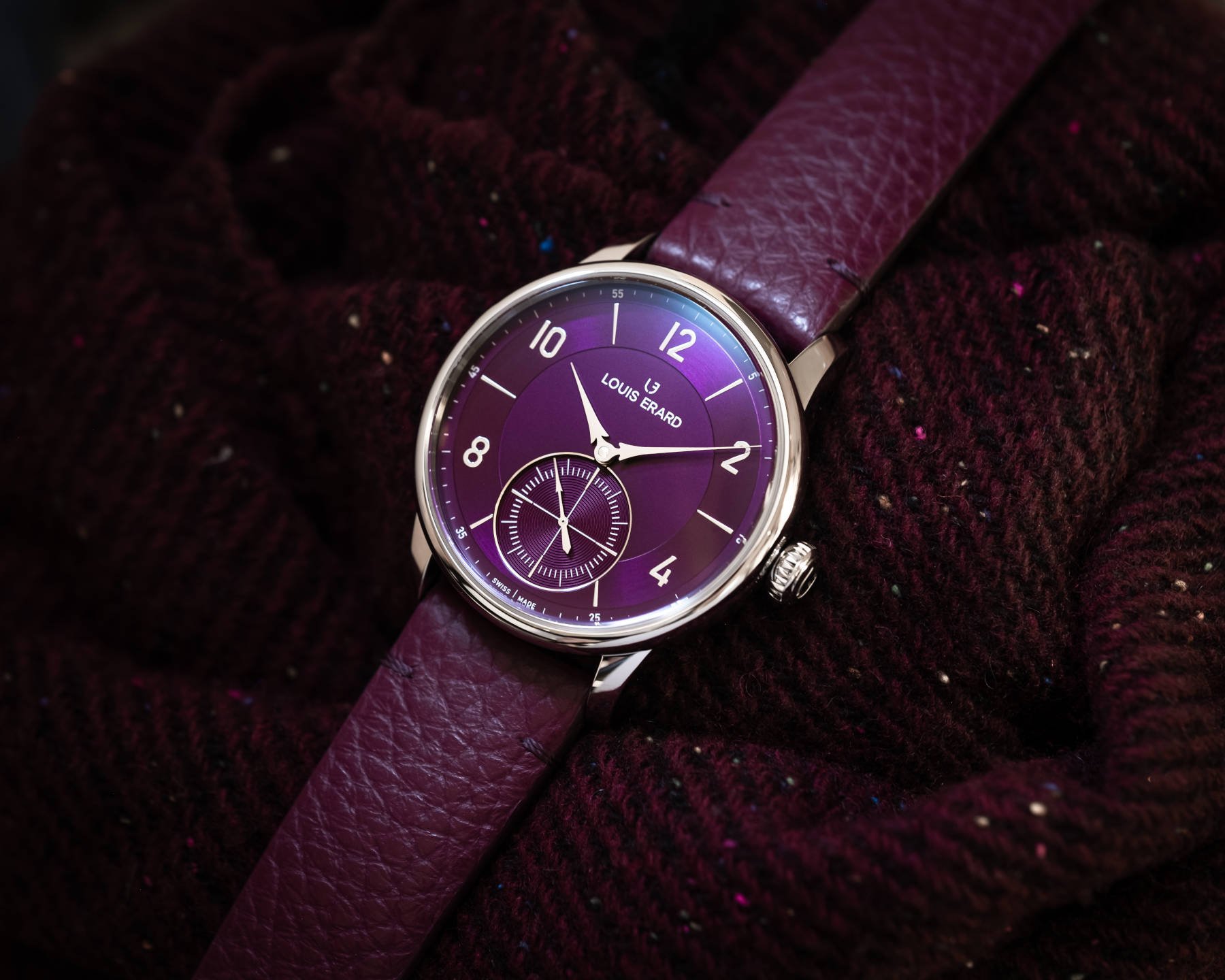 Excellence Petite Seconde colored dials — Price and availability
All three new colored executions of the Excellence Petite Seconde cost CHF 2,222 (approximately €2,245 / US$2,400 at the time of publishing). Louis Erard states the production of these watches is limited to between 100 and 150 pieces a year. You can find out more on the official Louis Erard website.
Follow me on Instagram: @davesergeant | @fratellowatches