Louis Erard × Alain Silberstein "Le Triptyque" Le Régulateur II Has Won Me Over (Mostly)…
The prince of primary colors finally conquers my heart
I like Alain Silberstein. I'm not against Louis Erard. And yet, whenever the artist and brand have collaborated before, I've been one of the only Fratelli left untouched by the result. Oh sure, I thought the most recent models were cool but there was absolutely no doubt in my mind as to whether I wanted one (I did not). However, with this latest Silberstein release, Louis Erard has finally won my heart, with the almost faultless execution of a case style often attempted and very rarely accomplished.
It's hard to believe that a year has passed since Tomas reviewed the Louis Erard × Alain Silberstein Regulateur watch on Fratello. That watch caused quite a stir in our offices. No one (except Tomas) really expected to like it, but by the time came for us to hand back the sample, pretty much everyone was on board with it. I wasn't. I loved the concept, the colors, and even found the weirdo hands self-assured enough to pass. But I hated the shiny blue hour markers, an achingly dull case, and a crown that looked like it had been pinched from another watch entirely.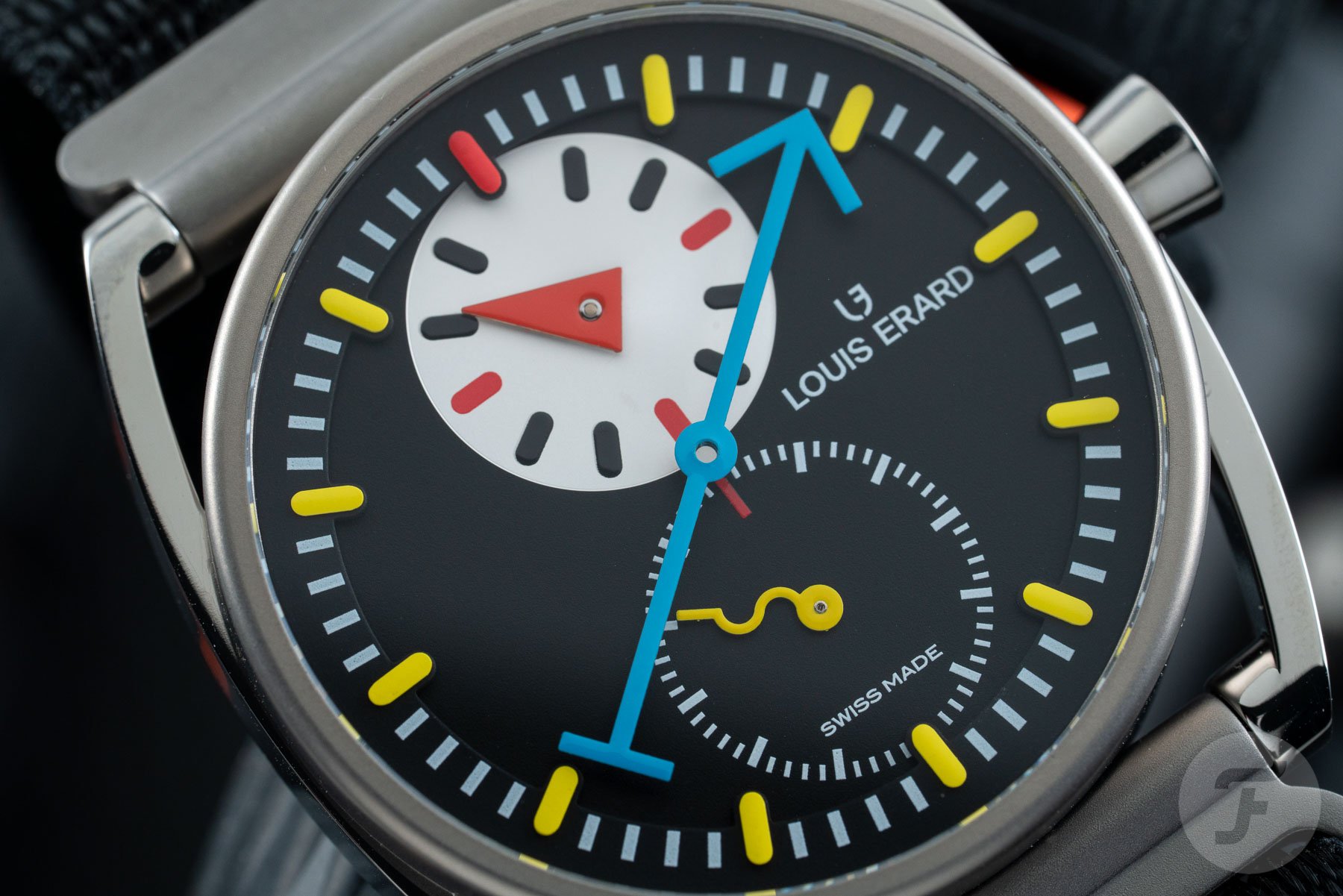 Simply put, in my book, if you want to get away with this kind of bonkers art piece, you've got to commit. Don't give me little bits of it and then pull out at the last moment. Those hour markers felt like a shallow attempt to "luxurify" an otherwise cartoonish dial. My feeling is that you need to embrace it. Go further; go far. This time, Louis Erard and Alain Silberstein came up with the goods.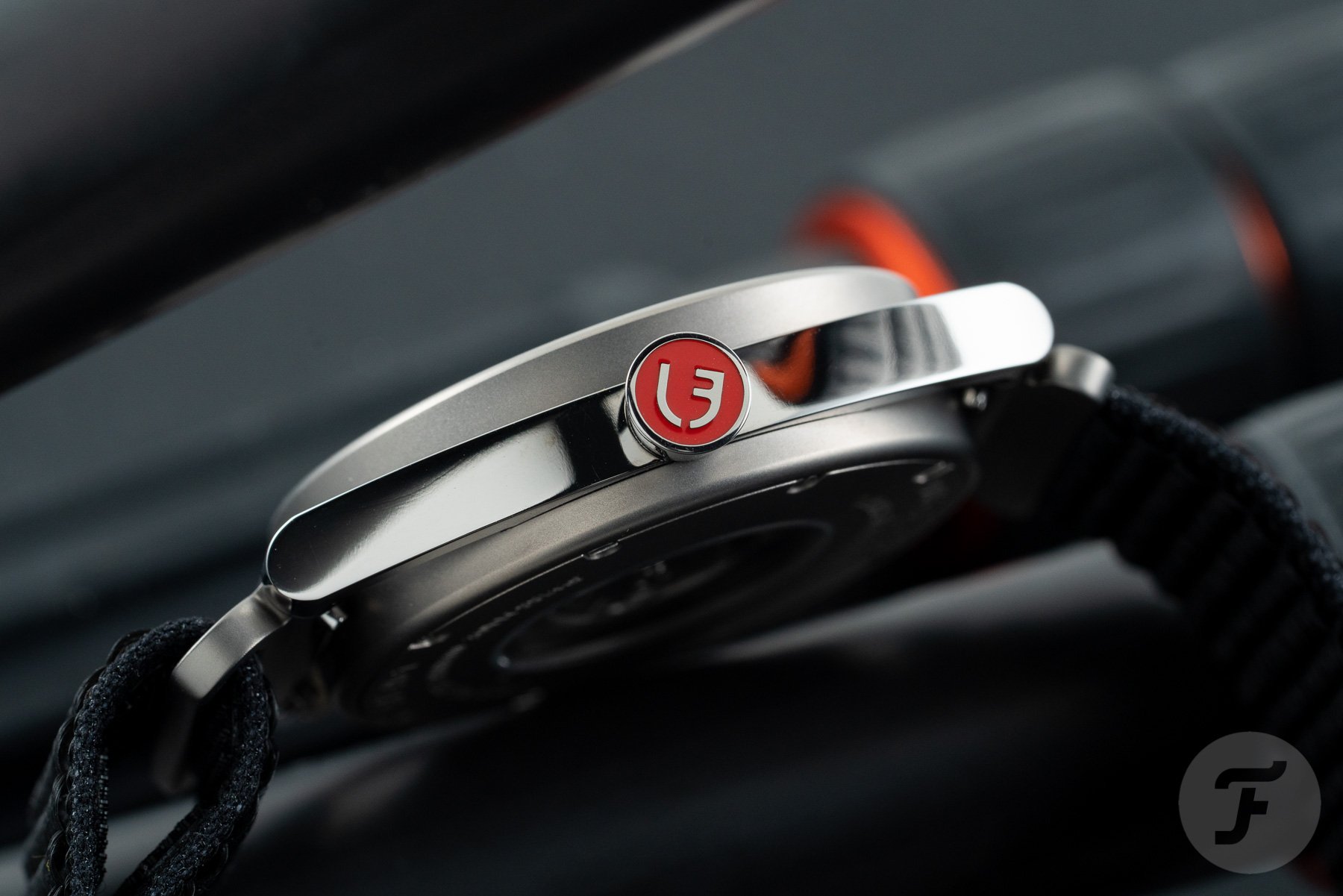 A humdinger of a housing
Now that is a crown. In fact, this whole case is an absolute triumph. As with the previous model, however, it isn't universally popular within the team. RJ and I think it is awesome; Dave isn't impressed (even though this dial is dripping with yellow). I do appreciate (and Louis Erard and/or Alain Silberstein would be mad not to acknowledge) that these aesthetics are divisive. However, what I feel is undeniable here (and the reason the brand won me over with this effort) is that the case, which has an oft-attempted, rarely well-executed design, has been excellently made.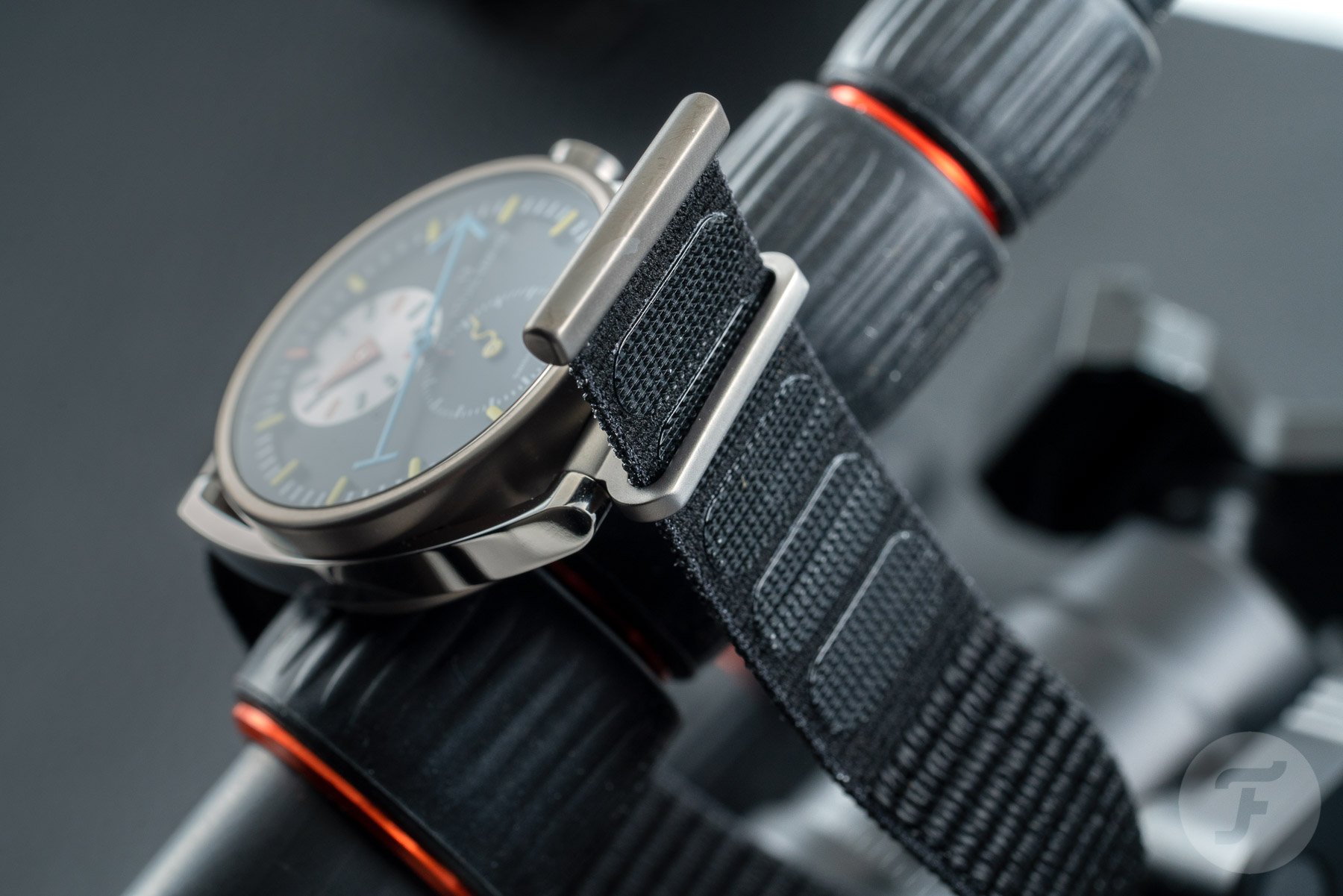 A lot of this comes down to embracing the functional concept of the case. This "suspended" core design has been aped by hundreds of brands in the past. Where it originated, I do not know. I've seen it crop up in high-end watches and market stall trash. Normally, the cases of the cheaper examples are horrible stamped things. This one, however, is a chunky, deliberate, sassy alternative. There is nothing hidden about this model. The belt-style metal loop at six o'clock has been really nicely made. It is thick and well finished and feels really important to the overall design.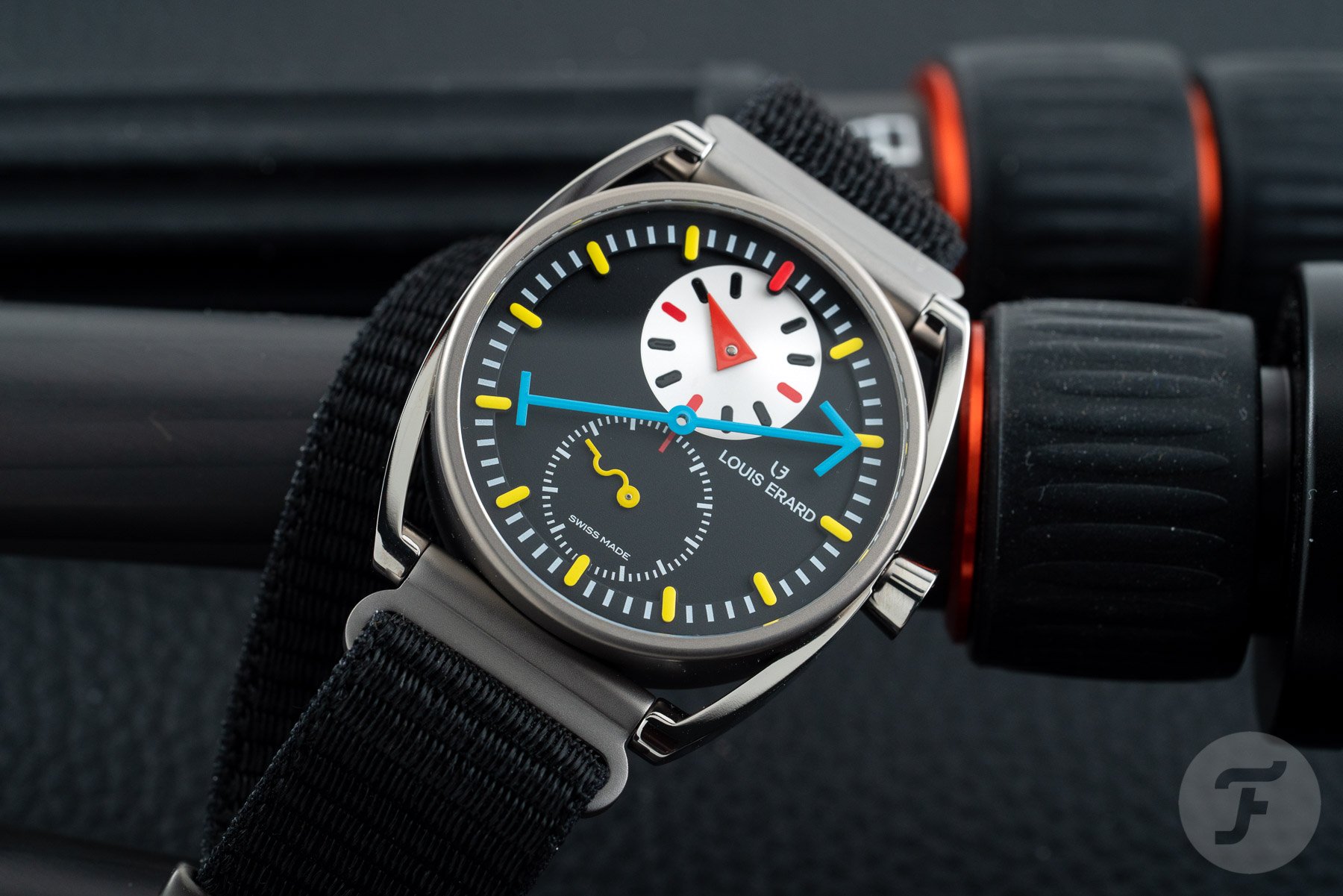 Hanging together
In fact, every element of this design hangs together well. That's why it is such a roaring success in my opinion. I'm not saying it is for everyone. I'm not even assuming you'll like it. But if you look at watches like I do and notice the attention paid to the things I deem the most important (the details, and the cohesion and execution of the concept).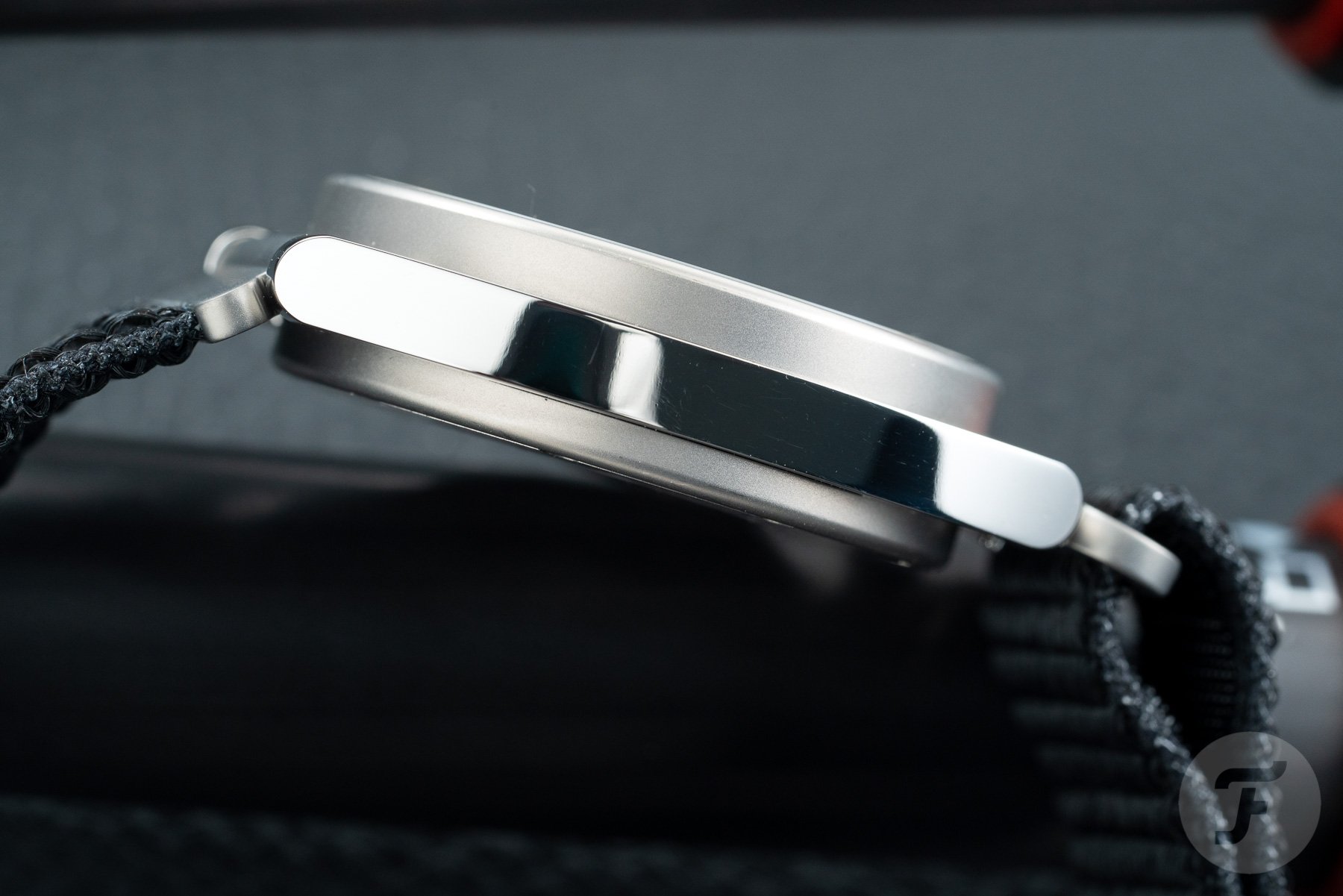 "Le Triptyque"
So what's the deal with "Le Triptyque" thing (because we clearly only have one watch here). Well, there will actually be three variations presented. We chose to review the Regulateur version (€3,500, ref. 85358TT02.BTT88) so we could directly compare it to the previous regulator, but there will also be a day/date model (€3,500) and a chronograph (€4,500).
Each watch is limited to 178 models. 100 pieces of each will be available individually but the remaining 78 will be parceled together in a collector's box of three and available for CHF 11,111. For those 78 purchasers there remains a further treat: each buyer will receive an NFT (non-fungible token) linked exclusively to their triptych. What they're supposed to do with that, I don't know. It sounds like it might taste nice in a bolognese, but I'm reliably informed if you hold on to your NFTs, these digital commodities could actually be worth something someday. Apparently.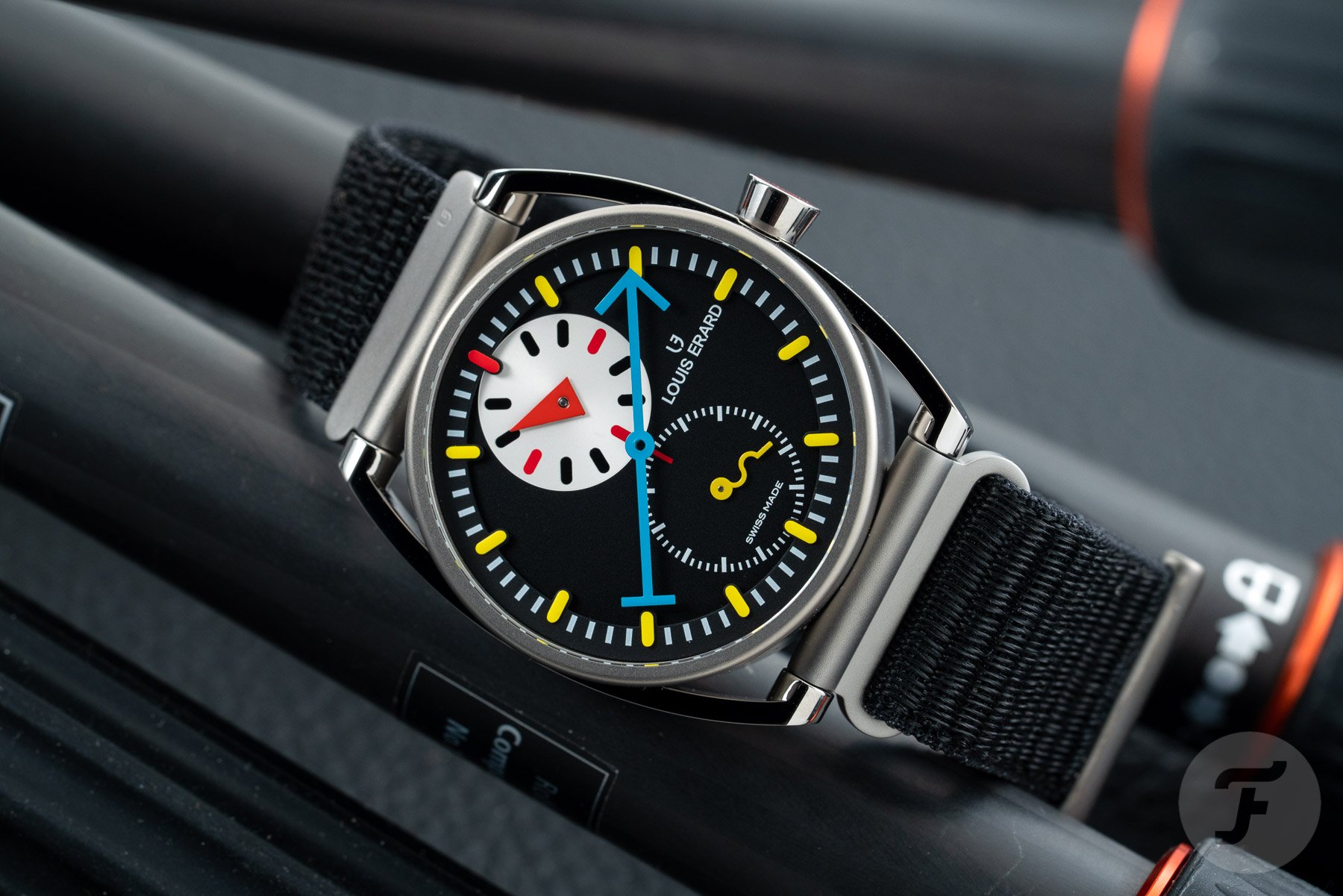 Personally, I don't give two shakes about an NFT. I want my tokens to be as fungible as possible and the things I buy to be real. I'll probably end up looking like an idiot for saying that in ten years' time when BitCoin is $10,000,000 to the Euro and people live in and wear non-fungible tokens instead of silly old-school houses and clothes, but hey. Right now, the focus is on the watch. It is a beauty. It doesn't need gimmicks or futuristic add-ons to make it attractive. I can see anyone who was a fan of Alain Silberstein watches in the past (and I especially mean those fans of pre-Louis Erard × Alain Silberstein) will love this watch. It looks like the very best example of what he and Sylvie set out to achieve in 1990.