Louis Moinet's Art-Tech Tourbillion Is A Shimmering Symphony Of Light And Time
The colours of life, the colours of Only Watch
Have you ever glimpsed a flash of brilliance, a burst of color that seems to dance in tandem with your every move? A sight that makes you stop, tilt your head, and wonder, "How on earth is that possible?" Welcome to the world of Louis Moinet's Art-Tech tourbillon. But this ain't no simple disco-fever glitter ball of color. Created especially for the Only Watch Auction 2023, the Art-Tech represents a captivating journey that explores the wonders of technological innovation and traditional watchmaking.
At first glance, the Louis Moinet Art-Tech may seem like just another wristwatch, albeit with a flying tourbillon at six o'clock. But look closer, and you'll notice the dial. It's a mesmerizing kaleidoscope of colors and shapes that flutters and flickers with your every move. What's the secret? The answer lies in the inventive use of silicon wafers. These discs of crystalline silicon, etched with intricate circuits and generally found at the heart of our smartphones and computers, are here reimagined into a dial as unique as it is visually stunning.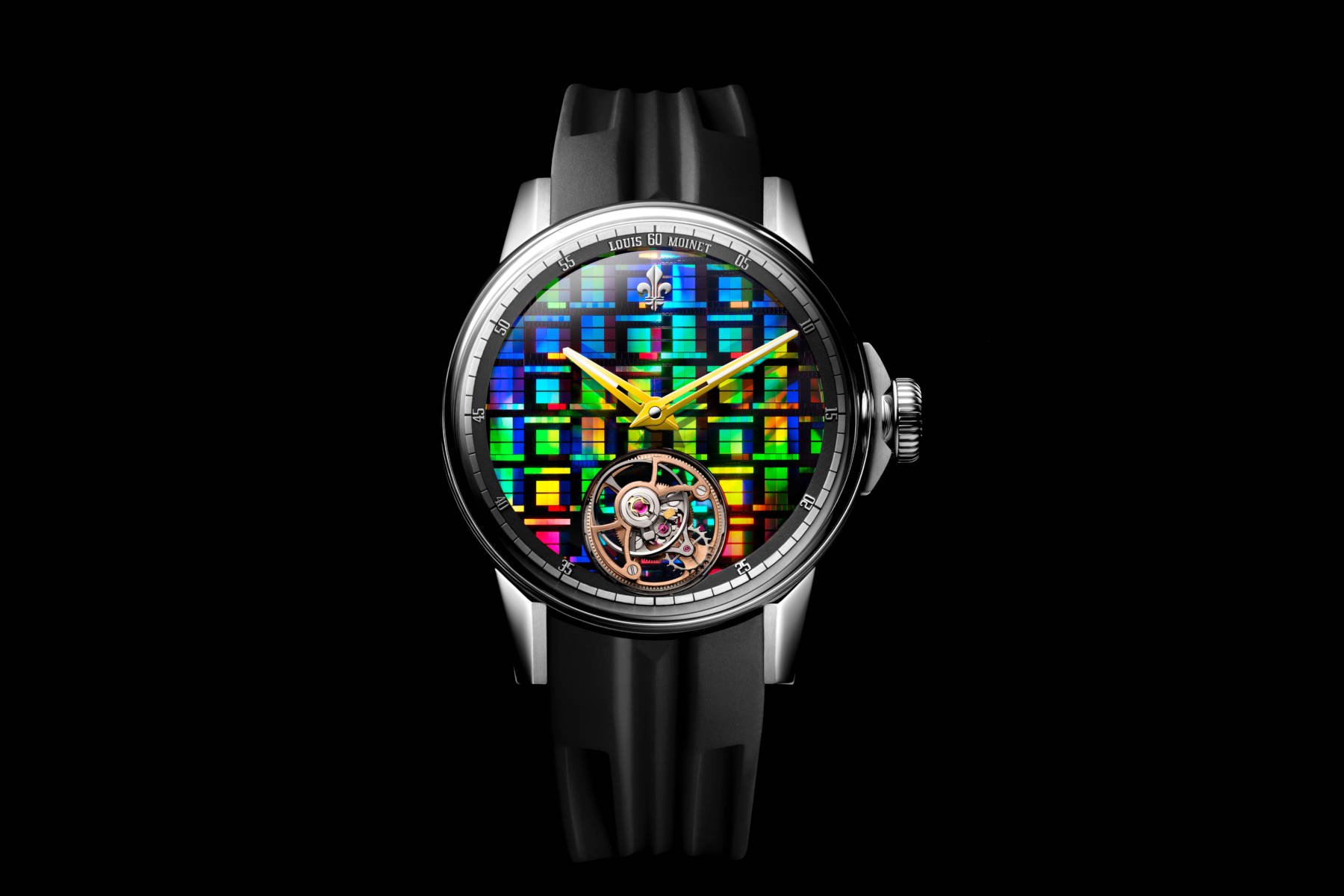 The Art-Tech is more than a timepiece
Silicon — that humble, ubiquitous element — is truly the star of the show. Making up over a quarter of the earth's crust, silicon is the lifeblood of the technological revolution and the building block of our digital lives. And now, in a remarkable fusion of innovation and tradition, it's becoming a touchstone of the luxury watch industry.
It's a fitting tribute, according to Jean-Marie Schaller, CEO and owner of Les Ateliers Louis Moinet. After all, the advancement of microelectronics goes hand in hand with the pursuit of medical research, the ultimate goal of Only Watch. But it's not just about the cause; it's also about creating something truly extraordinary, a timepiece that epitomizes "human genius through time." Such a raison d'etre has become the driving force behind every single one of Louis Moinet's creations. However, it has perhaps never been so evident as with the Art-Tech.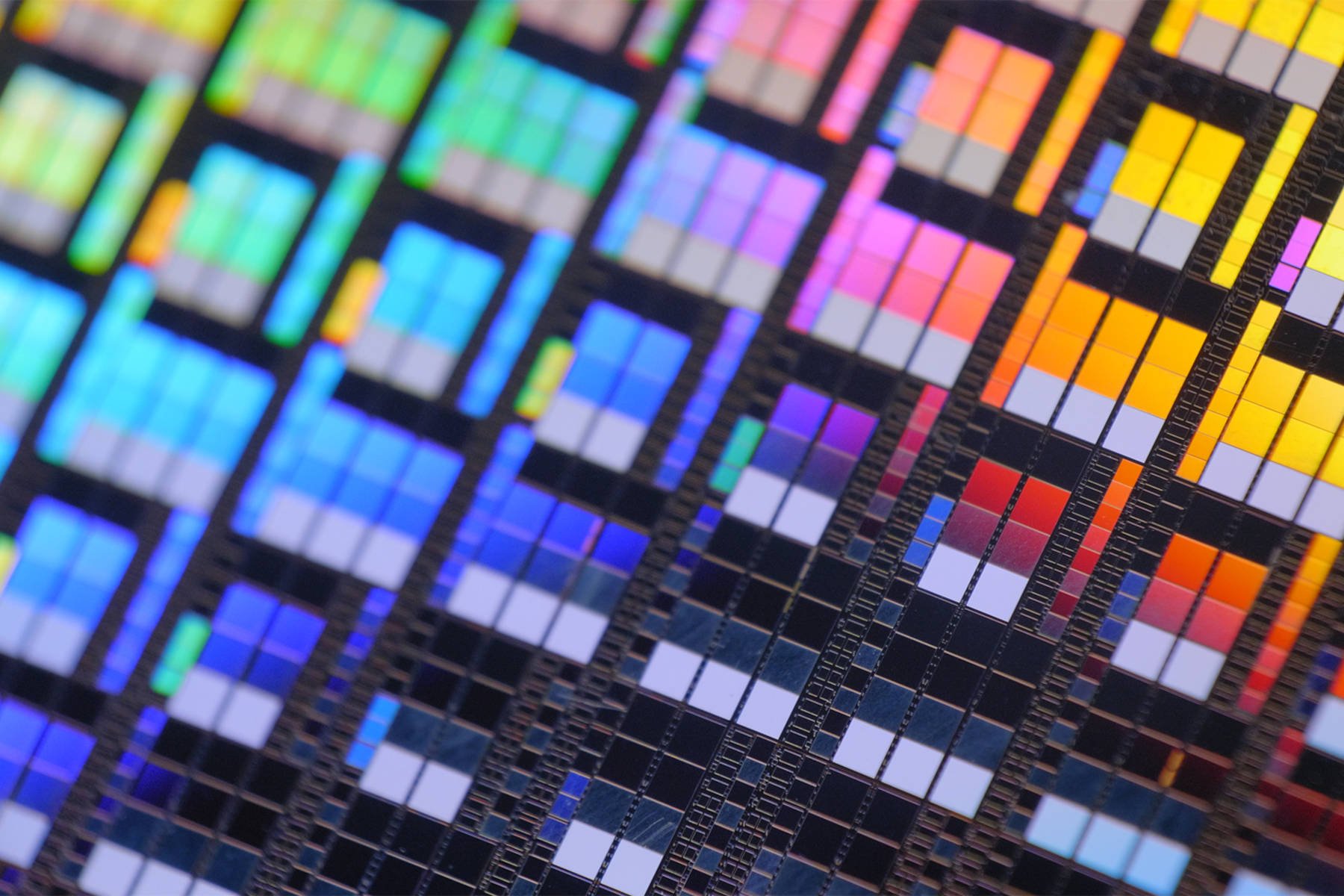 A coming-together of the past, the present, and the future
The Art-Tech is as much about tradition as it is about innovation. Louis Moinet takes great pride in making sure that the movements that power its creations are every bit as aesthetically impressive as the artistic expression. With a flying tourbillon peeking through a cutout in the silicon dial, the Art-Tech acknowledges its horological roots. It is a testament to watchmaking's golden age and the era of the brand's namesake himself. The beautifully constructed and decorated hand-wound movement nestles snugly into a sleek 40.7mm Grade 5 titanium case.
Even so, the Art-Tech is undeniably a product of the modern era. Its interesting double-barrel system is known as "volte-face." This structure places the two barrels upside-down over each other. Together, they simultaneously deliver their energy, promising an impressive power reserve of 96 hours. Furthermore, the silicon wafer dial, with its scintillating display of colors, is a playful nod to the modern world of microelectronics.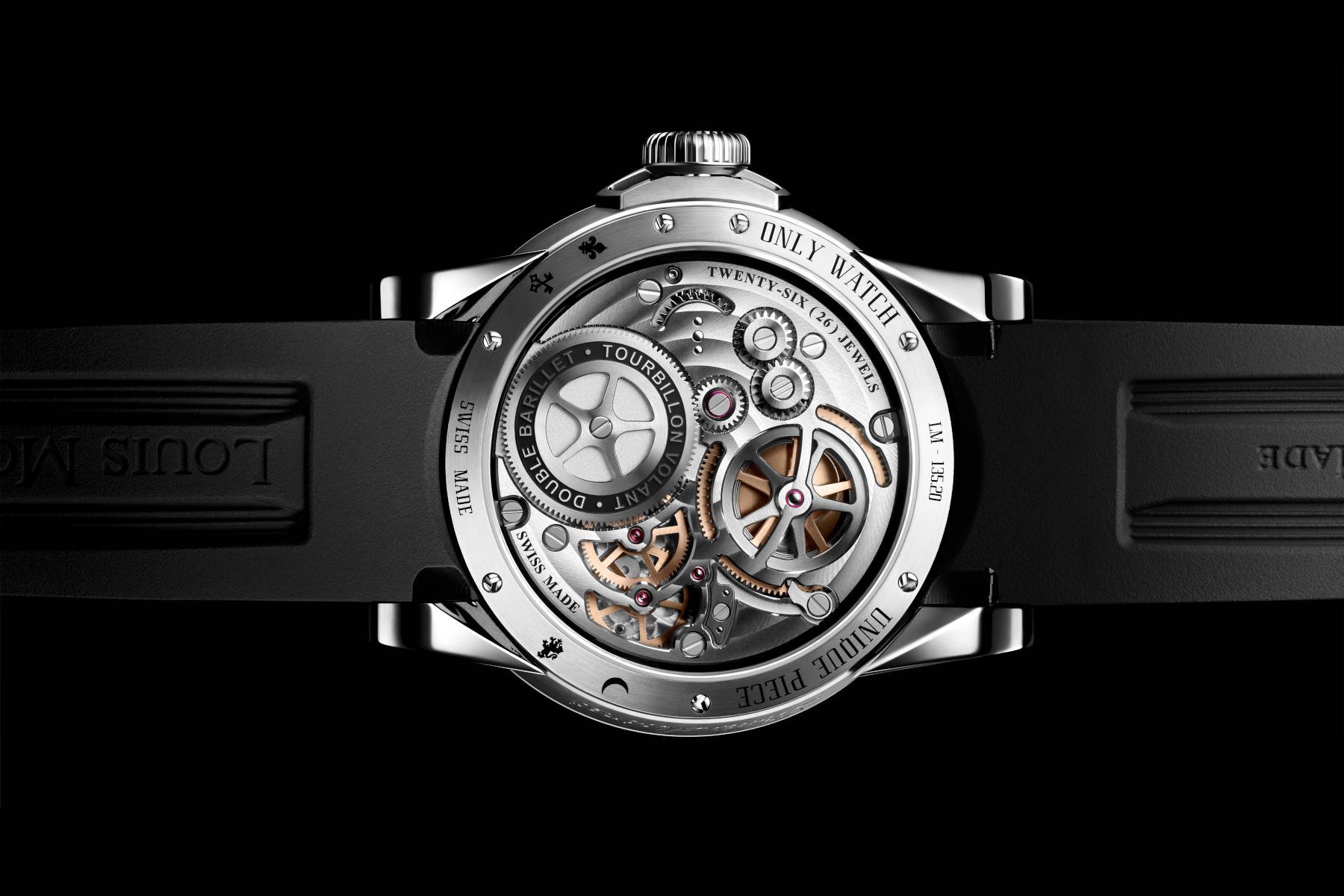 Thanks to the Art-Tech, silicon takes on a different persona in the world of watchmaking
Of course, silicon has been a mainstay in the world of horology for many years now. It is most commonly found in escapements due to resistance to magnetic interferences and thermal fluctuations. However, this marks the first time I recall seeing such a revolutionary material (from a technical watchmaking perspective) used for its aesthetic properties. Is this the start of a new view of silicon's expanding repertoire of uses? It could be, but for now, let's just admire the Art-Tech. It's a testament to the ingenuity and creativity of Louis Moinet's namesake, a man who, even in his time, was a trailblazer. He was a man who pursued his craft with a relentless passion, pushing boundaries and shattering norms.
In the words of Jean-Marie Schaller, "This watch is the embodiment of human genius through time, from the creation of a mechanism that is over 200 years old and still with us today, to the microprocessors that are shaping the future." And who could argue with that? Either way, one lucky bidder at Only Watch 2023 is going home with something truly special on his or her wrist. Having been a fan of the brand from Saint-Blaise for some time now, I am genuinely jealous. The Art-Tech is truly unique and something that will never be repeated.
For more information, visit the official Only Watch website.