March Mania First Round Proper — Moser, Certina, Oris, Omega, And More March On…
Balazs takes his potential champions to the next round
Welcome, one and all, to the first round proper of March Mania 2021, here on Fratello. Are you a watch maniac like we are? If so, you're sure to love our month-long feature. 96 watches reviewed last year line up for a battle royale like nothing that's gone before. We need your votes. We want your comments. Help us decide the champion and share in its glory! Let the games commence…
In this first round proper, your task is a bit different from your task in the preliminaries. Below you will find the eight remaining timepieces of each of our Fratello competitors in four head-to-head contests of two timepieces. The seedings in the preliminaries dictate the match-ups. So it's number 1 vs. number 8, number 2 vs. number 7, number 3 vs. number 6, and number 4 vs. number 5. Vote for your favorite in each of the matchups.
The remaining eight watches per competitor represent your favorite watches that we covered here on Fratello throughout 2020. Why not refresh your memory by clicking the links and reading those eruditely penned odes to wrist-wear? Once you've made your selection, vote using the poll form below. Every vote counts because only the top four will make it through to the next round.
Login to your Fratello account and drop us a comment. Who did you vote for and why? What's your prediction for the later rounds? Will the Omega Speedmaster 321 triumph once again… Who knows? You decide!
(1) Moser & Cie. Streamliner Flyback  Vs. Certina DS Super PH500M (8)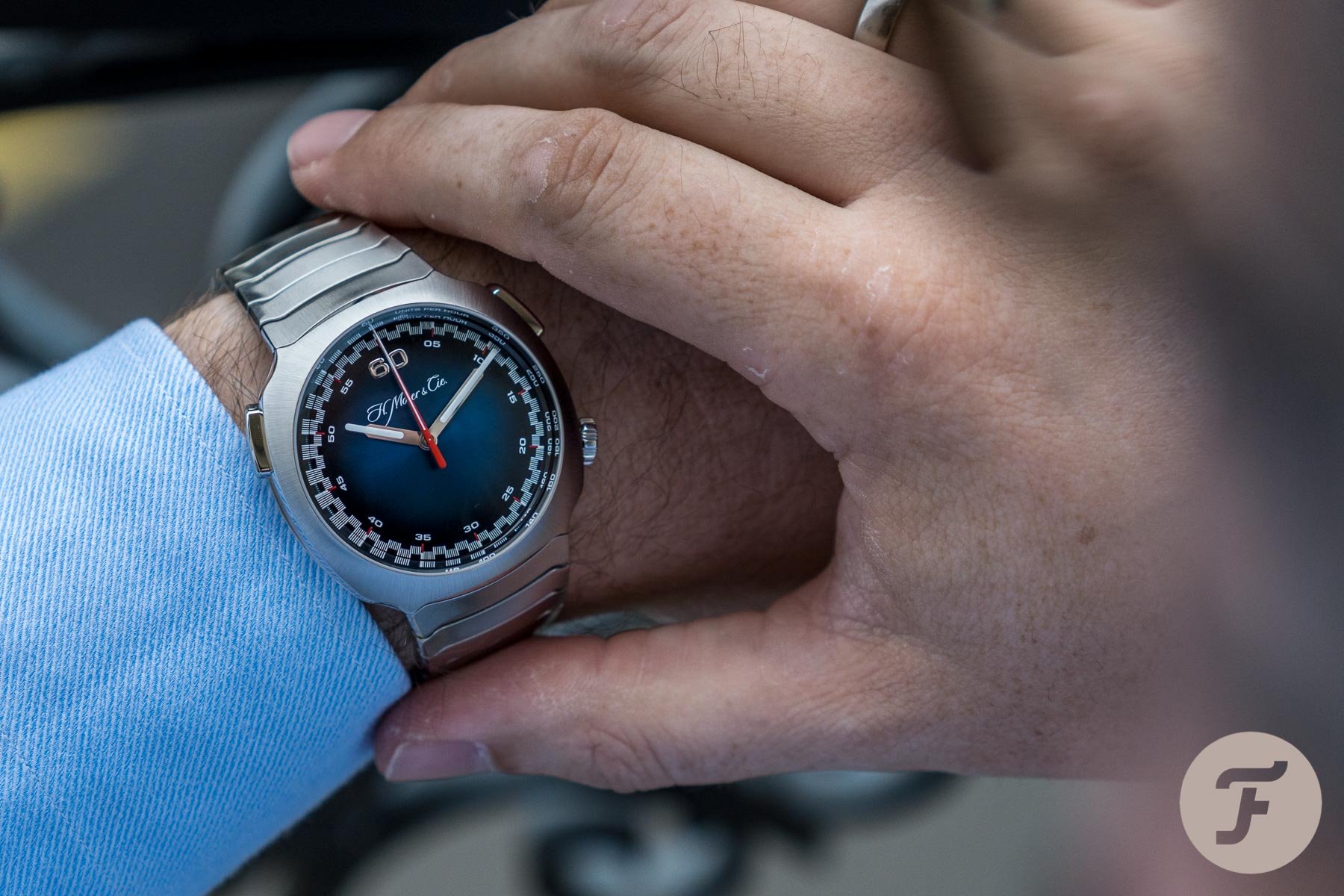 Moser & Cie. Streamliner Flyback
Ok, this came as no surprise. The H. Moser & Cie. Streamliner Flyback was the odd one out in my list. Still, it "only" took 225 of the votes. But it was a well-deserved win. I mean, the watch is just spectacular — the case shape, the ingenious caliber, and lastly, that sweet bracelet. The Streamliner is a showstopper even for non-watch guys. At this point, it's senseless to pair it up with any piece from the list as it's a winner. And it really is one. When it comes to Moser, without a doubt, this is the watch for me. The Moser Streamlines is Haute Horlogerie at its finest.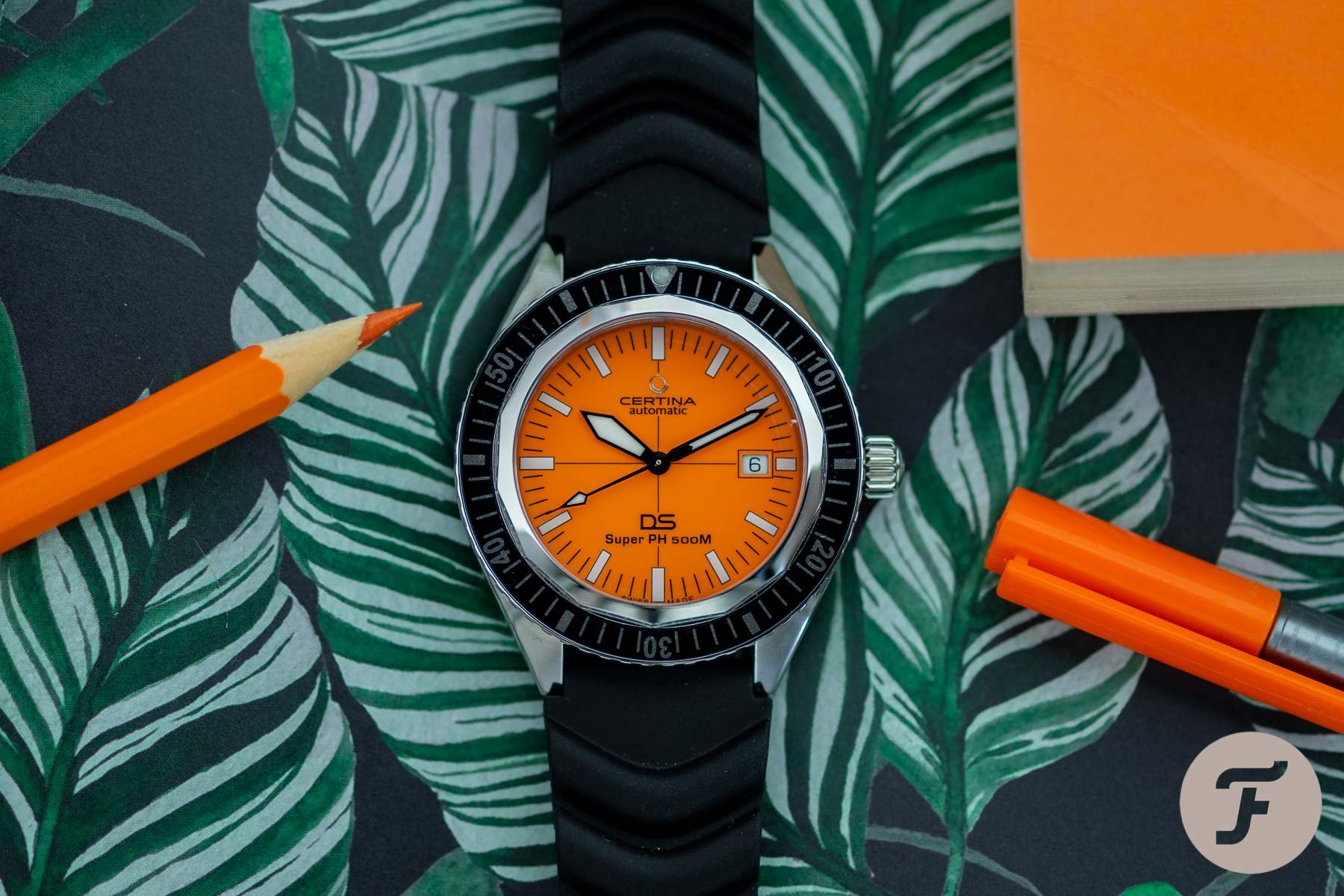 Certina DS Super PH500M
I'm so happy the Certina DS Super PH500M made it to the next round. I have to say it was a close call, but this vintage-inspired piece is still with us. No, the DS PH500M is not a reedition, while the name might suggest otherwise. While there are certain elements that Certina took from its vintage DS PH500M, this new watch's overall design is rather different. Certina spoiled us last year, and the Certina DS PH500M was one of the highlights. Thanks, Mike, for "forcing" me to review it. I enjoyed every moment with this piece on my wrist.
March Mania: First Round Proper — Round TWO — (1) V (8)
(2) Oris × Momotaro Vs. Eterna Caliber 852 (7)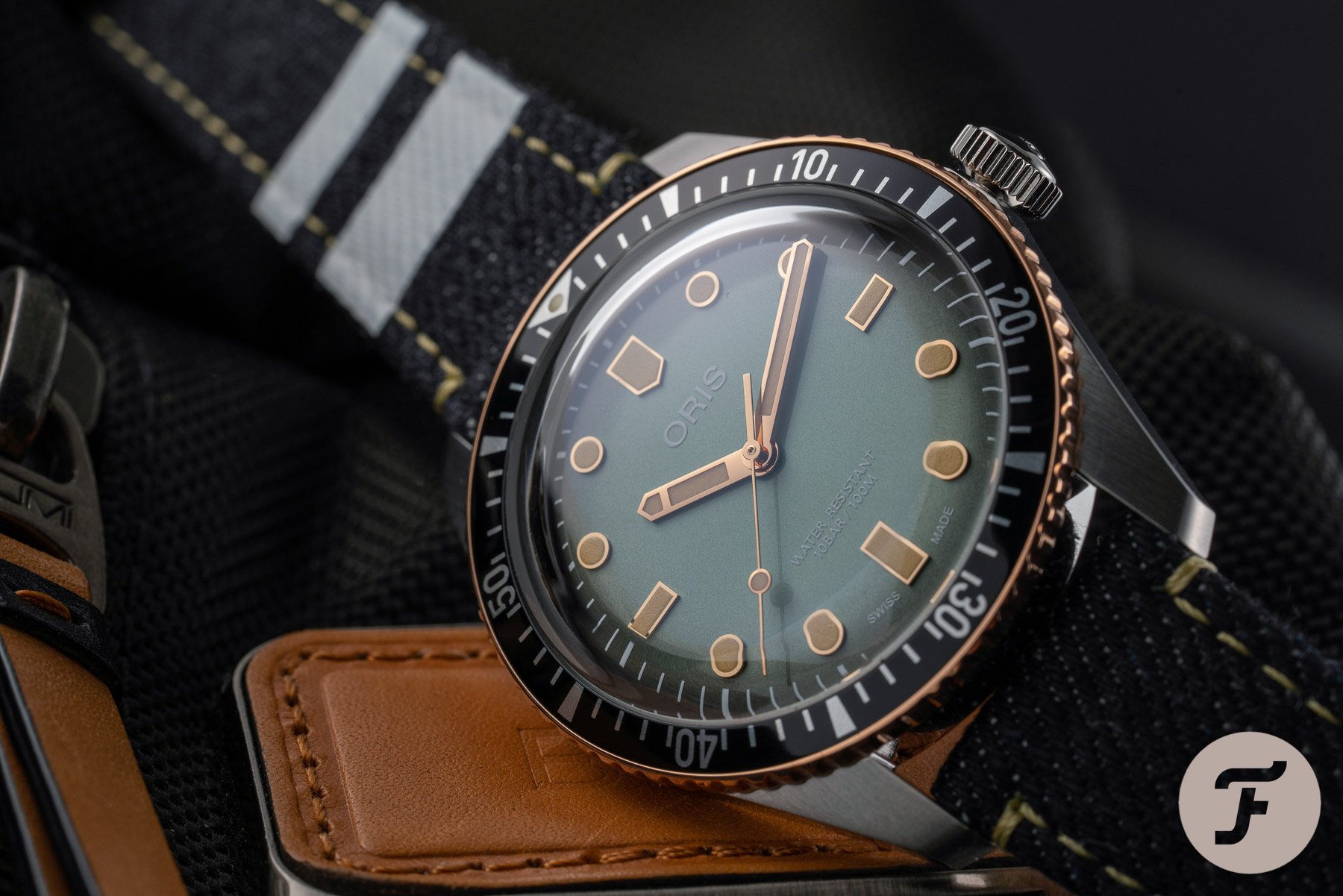 Oris × Momotaro
The silver medal of the first round goes to the Oris × Momotaro. Collaborations are always hit or miss. They often work until they don't, and the whole project becomes cringe-worthy. Not this time, though. The Oris × Momotaro blends swiss watchmaking with Japanese selvedge denim culture. I don't know if that's a match made in heaven, but whoever came up with the idea of this collab was a smart guy. It just simply works. The fact that the watch is so awesome helps a bit, don't get me wrong. This is a much deserved second place for the Oris × Momotaro.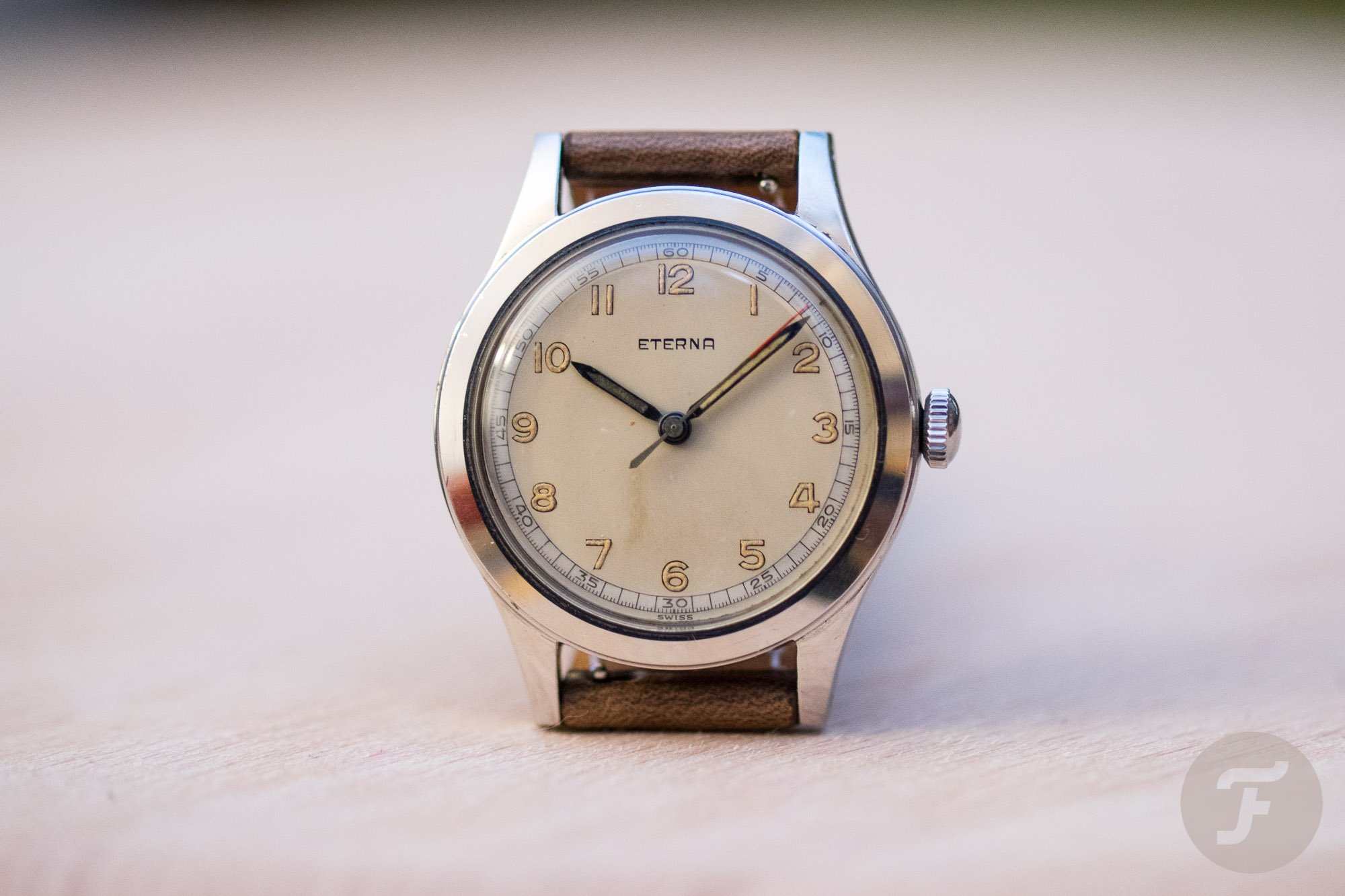 Eterna Caliber 852
YES! My only vintage made it to the next round. Please, watch Gods! Show mercy and let the Eterna 852 go to the next round! This beauty has seen so much over the past decades; I really want it to shine a bit more. To me, this is one of those special watches. Not only because of its history but also because it's the result of a long hunt. Thanks to the marvels of social media, I found it. And now, it is sitting there, smiling at me from my watch box, proud as punch to have made it into round two.
March Mania: First Round Proper — Round TWO — (2) V (7)
(3) Omega Seamaster 300M  Vs. Certina DS PH200M Blue (6)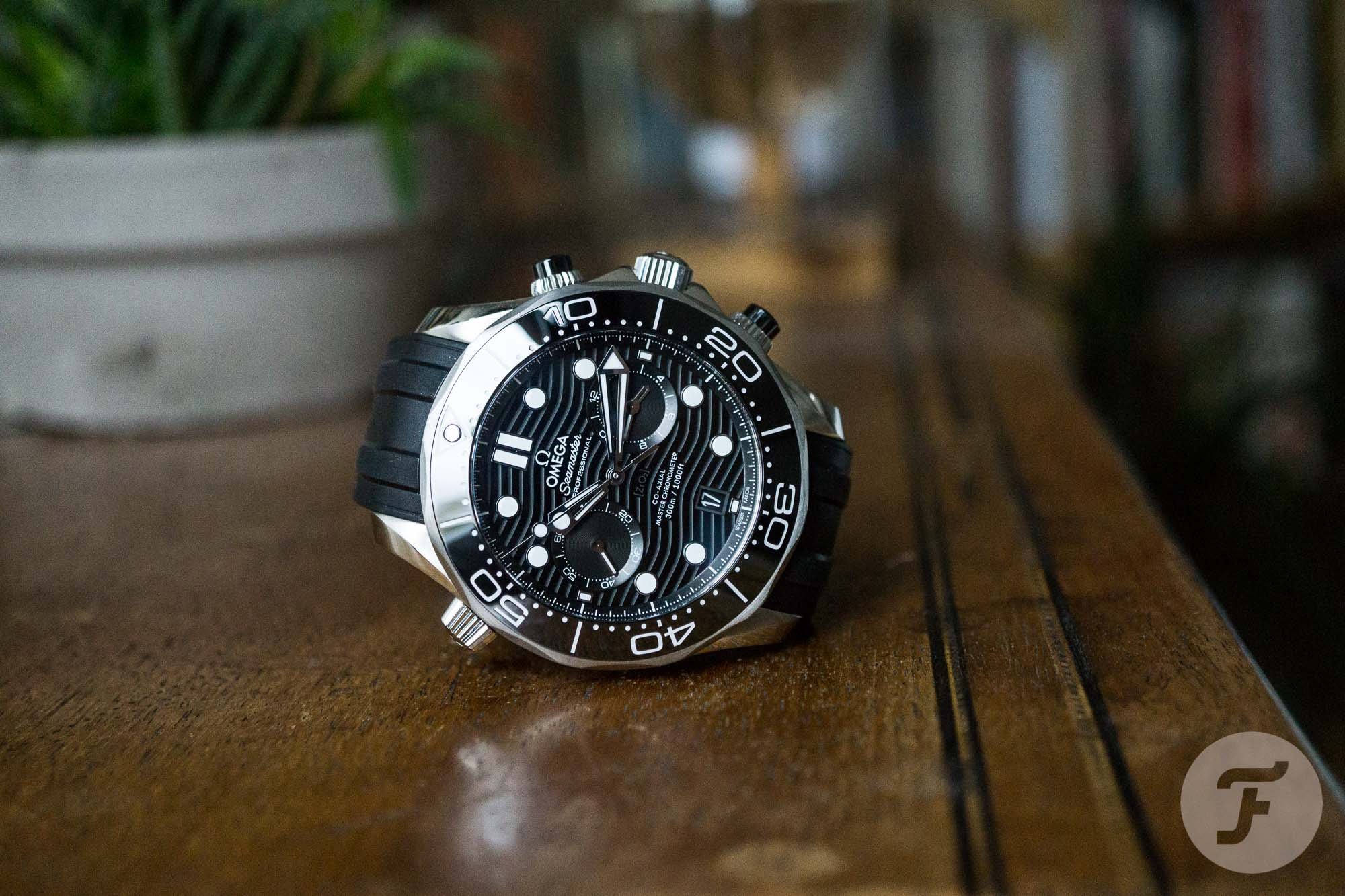 Omega Seamaster 300M
The Omega Seamaster 300M Chronograph is not everyone's cup of tea. Despite that, the watch is easily one of my favorite Seamaster 300Ms. Luckily, I'm not the only one who thinks this way. So many of you share my passion for it that this was enough for a bronze medal. Let's show some love to Omega and cast your votes for this baby if you love Seamaster 300Ms. After all, this is the watch family that started it all. If it were not for the Seamaster 300M quartz in Goldeneye, we would not enjoy James Bond movies with our Omega on the wrist.

Certina DS PH200M Blue
I think a lot about my favorite watch each year. I'm lucky enough to review a good few of them. See many more at events and read about a ton more in general. So, I'm certain when I say that, for me, in its category, the absolute winner of 2020 was the Certina DS PH200M Blue. Look, I talked about it many times. Rob expressed his admiration for the piece. We even gave one away last year to the winner of the Watch on Your Wrist Photo Contest. The Certina DS PH200M Blue is the perfect summer watch.
March Mania: First Round Proper — Round TWO — (3) V (6)
(4) Nivada Grenchen Chronomaster Aviator Sea Diver Vs. Doxa Sub 300 Carbon (5)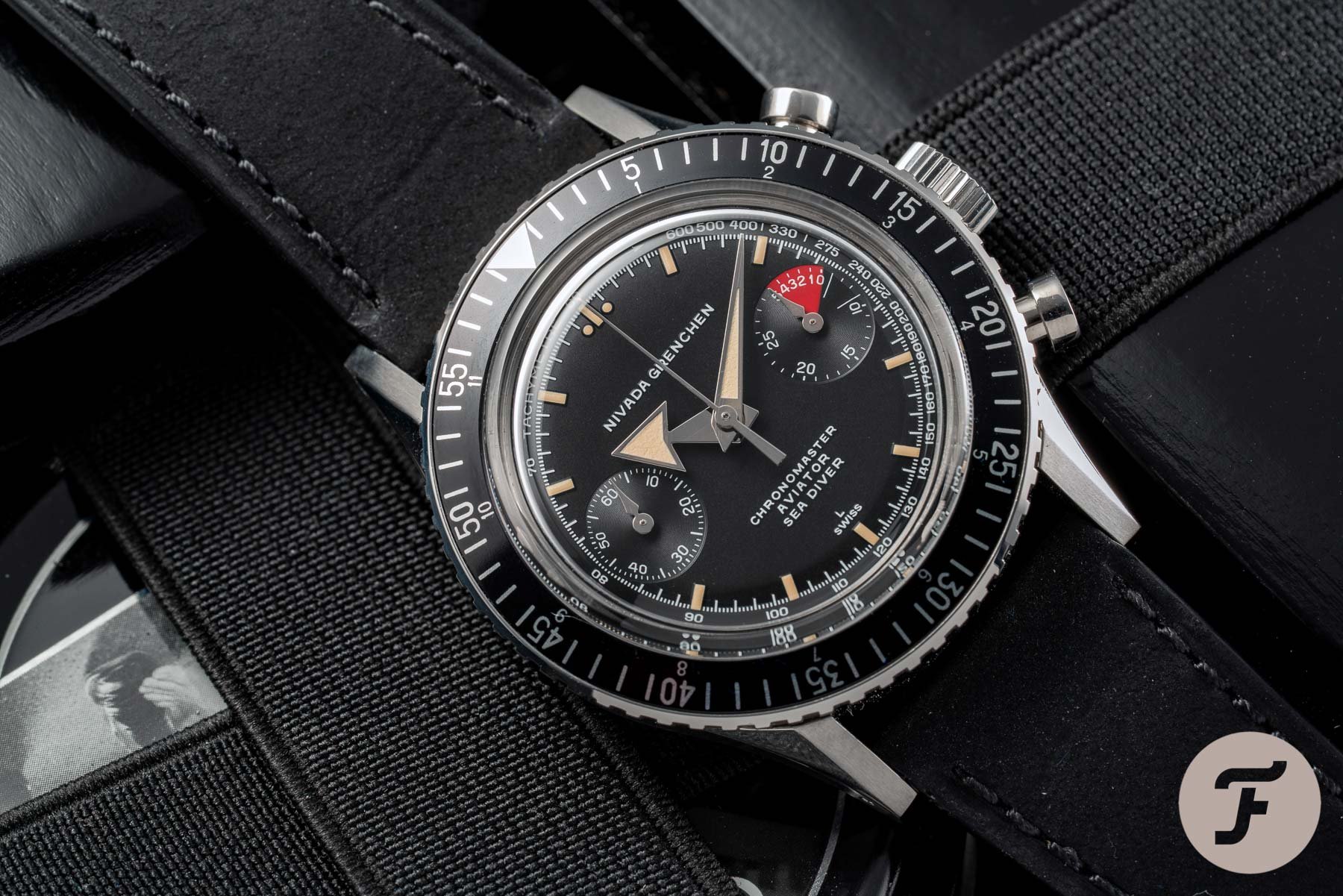 Nivada Grenchen Chronomaster Aviator Sea Diver
The Nivada Grenchen Chronomaster Aviator Sea Diver (what a name) was a highly anticipated timepiece in 2020. I'm a fan of the original models, so I was eager to see them in real life. So, when the time came, and I realized that I'm not getting one but two pieces to play with for a few weeks, I was over the moon. What an incredibly cool chronograph this is. True to the original in size and looks. You could even get one with a hand-wound movement like the OG models had. Nivada as a brand deserves to be still at the forefront, and with the new Chronomaster models, the guys brought the brand back to its former glory. This watch needs to advance.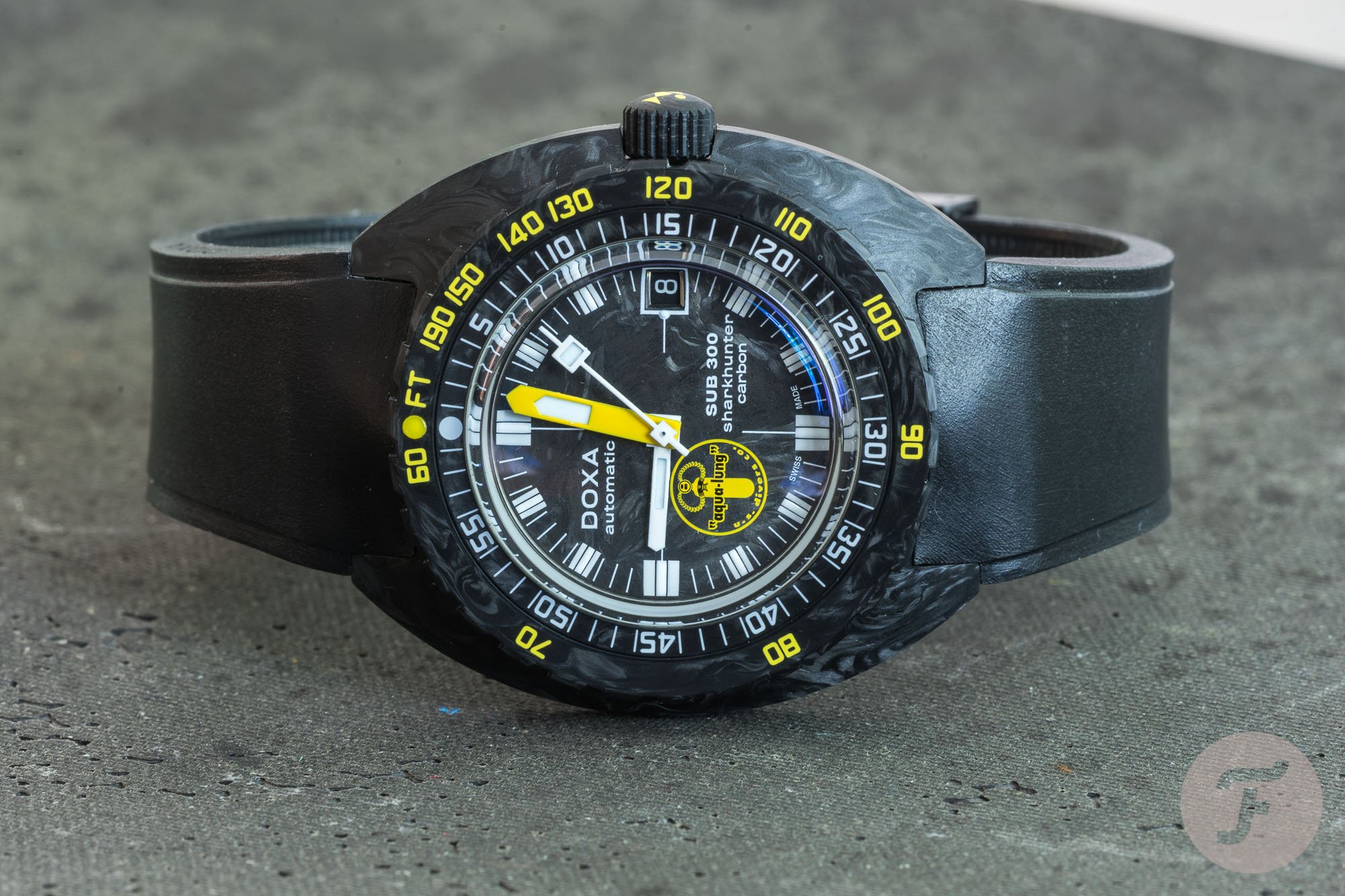 Doxa Sub 300 Carbon Aqua Lung US Divers
I'm a fan of Doxa. I have a vintage Sharkhunter Aqua Lung as well as a modern Sub 300 Black Lung. When I opened the press release and saw the forged carbon case new Sub 300 Carbon Aqua Lung US Divers, my jaw dropped. What an uber-cool-looking watch. The case shape, the domed crystal, the dial layout all screamed vintage. Yet, the carbon case, dial, and bezel and the bold yellow accents with the black were undoubtedly contemporary. I know that carbon and specially forged carbon with its marble-like pattern is not everyone's favorite. Although I must say, you should check this piece before you make a decision. Try it on and feel the weight. You'll change your mind.
March Mania: First Round Proper — Round TWO — (4) V (5)

Win the Hamilton Intra-Matic Chrono by participating!
So now it's over to you! We want your votes, but we also want to hear your thoughts. Better still, by sharing them with us, you'll put yourself in the running to win either a LIC leather watch strap or (drum roll, please) the HAMILTON INTRA-MATIC AUTO CHRONO. Yes, that's right, as Karina detailed in her post yesterday, we will be giving away one of Hamilton's most popular models for one lucky commenter. How do you win? Comment on the March Mania tournament as often as you can, engaging with other readers, helping to create a happy community atmosphere. The best contribution will be handsomely rewarded, so what are you waiting for? Let your voice be heard!