March Mania: Semi-Final — Czapek Antarctique Vs. Omega Speedmaster Professional
Jorg and Gerard battle it out in a clash of the icon versus the future icon
When we started the competition, we had 96 watches; now, we're down to four. The remaining writers are now into their second head-to-head match-up. The winner moves on to the final; the loser goes home. At this point, it's simply the best of the best. Your favorite four watches battle it out for eternal glory. Who will be crowned the winner of March Mania? It's up to you to help decide who will be the King!
We're at the sharp end now. We have four heavyweights left in our March Mania competition. The semi-final stage starts now! All four of our contestants can see the finish line where eternal glory awaits. With only two more match-ups to win, Gerard and Jorg go head to head in our first of two semi-finals. Go hard or go home. It's time to leave it all on the court…
Login to your Fratello account and drop us a comment. Who did you vote for and why? What's your prediction for the later rounds? With the Omega Speedmaster 321 out, it is anyone's guess who will come out on top… Who knows? You decide!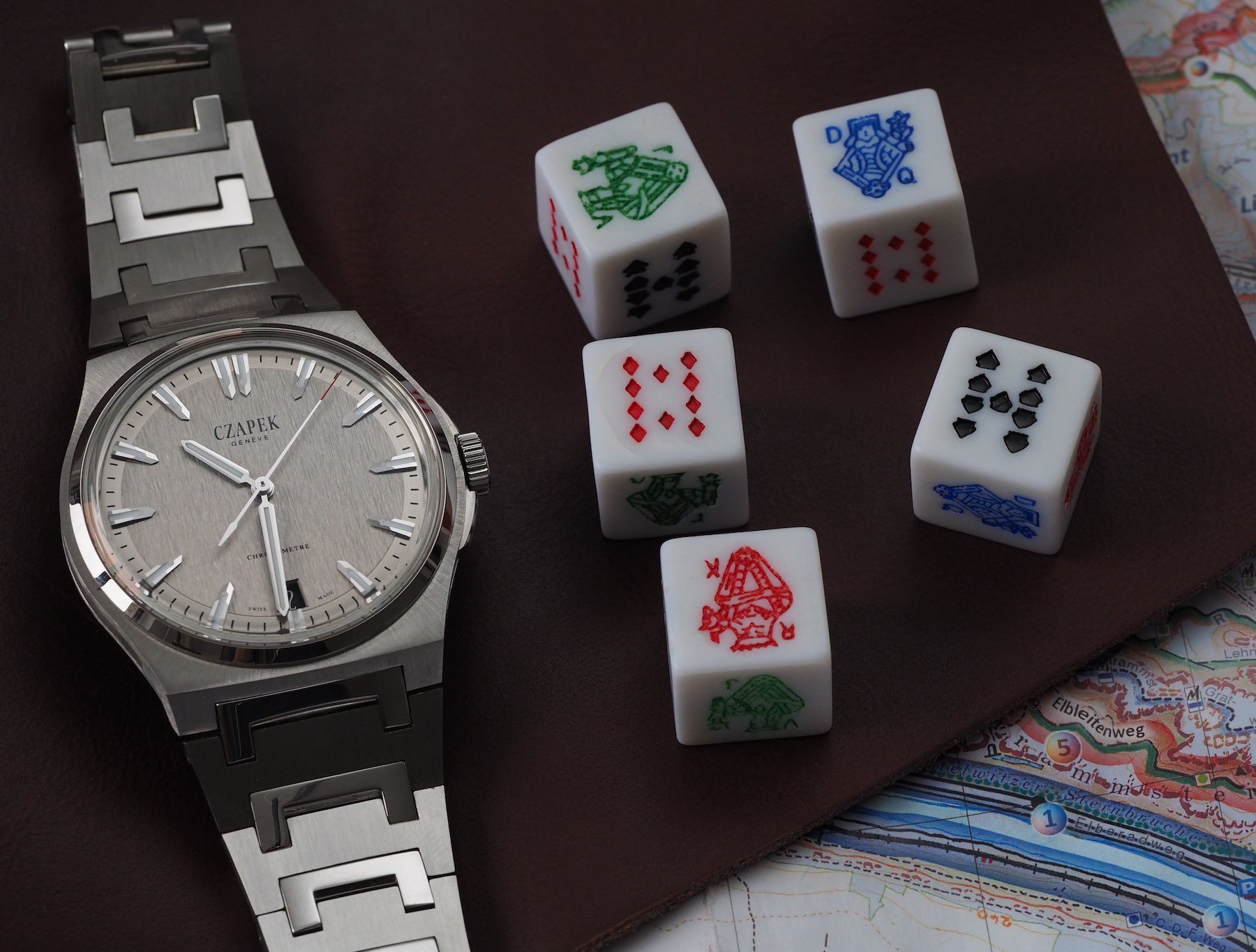 Czapek Antarctique Terre Adélie vs. Omega Speedmaster Profesional 3570.50
Jorg: I am both surprised and thrilled to see the Czapek Antarctique Terre Adélie in our Fratello March Mania semi-final. Honestly, I know how much people like the Moser & Cie. Streamliner Flyback Chronograph, so I was pleased to see the Czapek win it rather comfortably in the end. After that glorious win, I have the firm belief that the Czapek Antarctique Terre Adélie could go all the way. Even if that means toppling the Speedmaster Professional, tell me, Gerard, how surprised were you to see your Moonwatch win the battle with Robert-Jan's Royal Oak?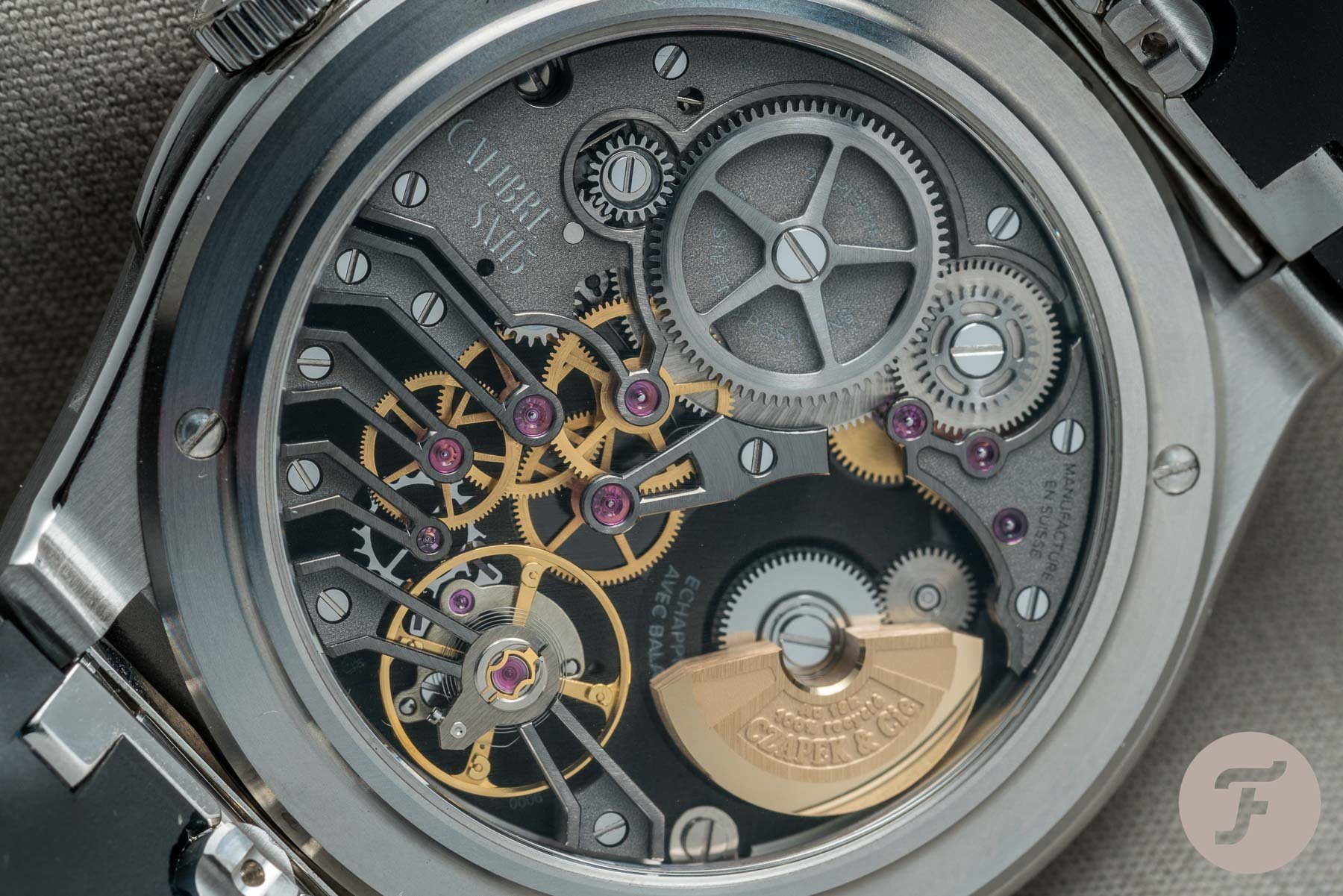 Gerard: I don't want to act like a know-it-all Jorg, but — from the beginning — I knew that RJ's version of the Royal Oak wouldn't stand a chance against the icon the Speedmaster Professional is. In fact, I was surprised that the 15500ST got so close. That made me think that RJ was right — perhaps the audience IS changing. New rounds, new chances. Historical values fade, and thus newer watches gain their place in the field as well. It's not for certain that a watch that always has been a winner still is a winner. Having said that, I now realize that my Speedmaster Pro's current opponent, your Czapek Antarctique Terre Adélie, might stand a chance.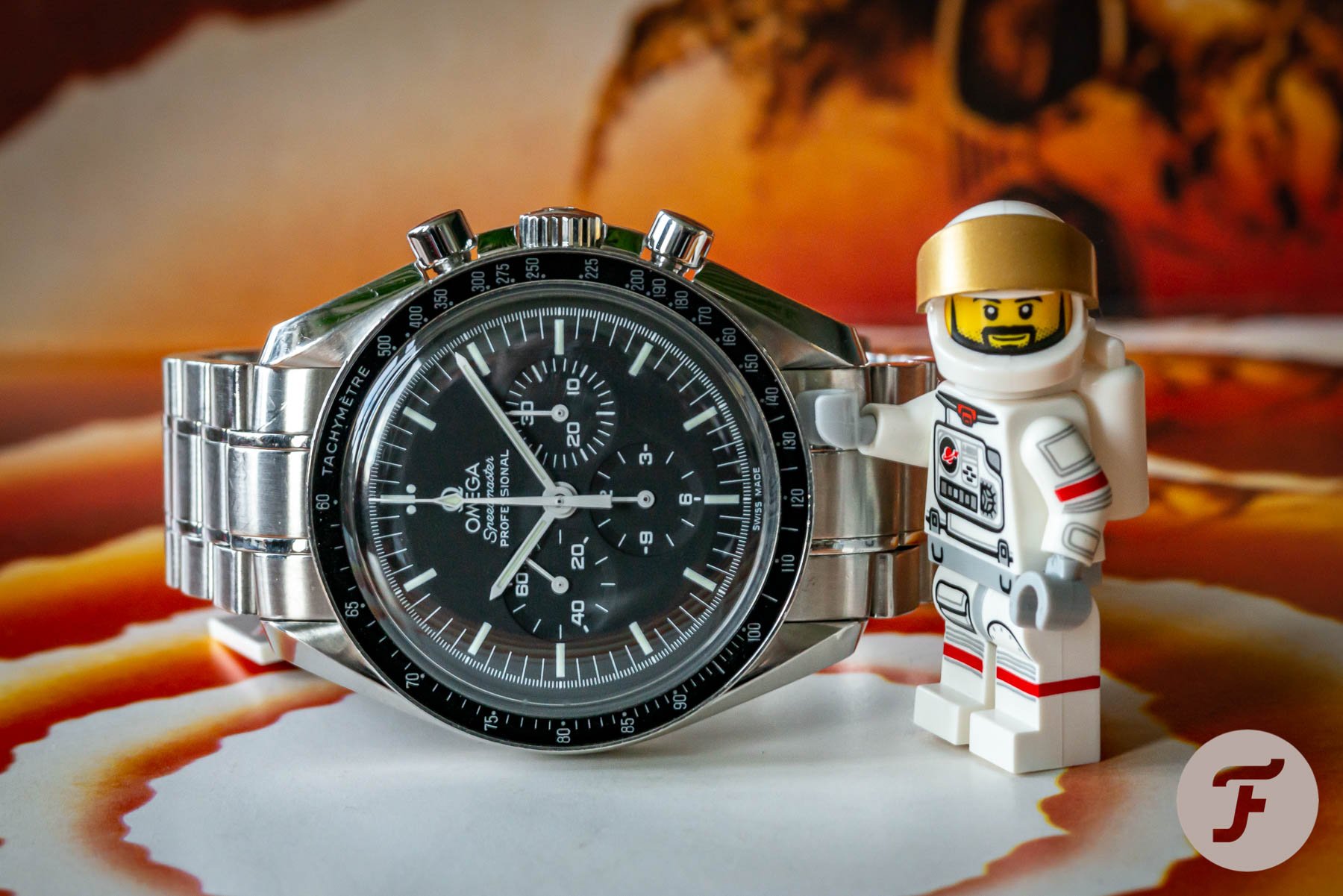 David vs. Goliath
Jorg: I have to say, Gerard, it feels a bit like fate that we go up against each other and my watch in this semi-final is the Czapek Antarctique Terre Adélie. I know you really like the Czapek brand, and I still remember your enthusiasm for the Antarctique Terre Adélie quite vividly after you had been part of the presentation where it was introduced. I hadn't seen you that impressed by a new release in a while. And partly because of it, my admiration for the Antarctique Terre Adélie started right there.
But after beating the H. Moser & Cie. Streamliner Flyback Chronograph, this is a different ball game. It's David vs. Goliath. The big brand versus the small independent brand. The legacy of the Moonwatch versus the short but brilliant story of the Antarctique Terre Adélie. But I am confident the Czapek has a shot at glory. Let me explain why.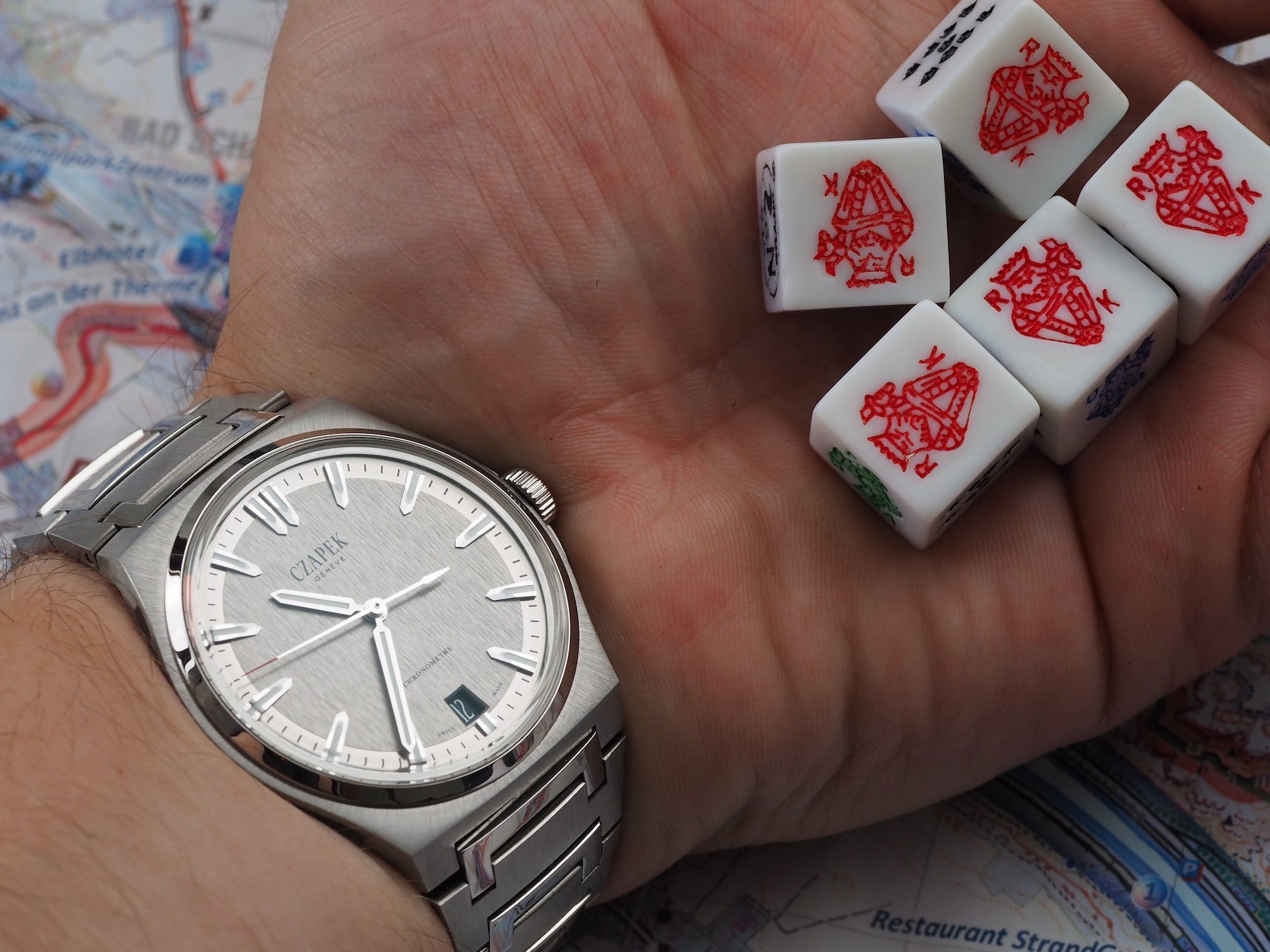 You know it's hard to criticize the Speedmaster Professional. It's a shared love among the Fratello team members. And no serious watch enthusiast will fault you for wearing a 3570.50. However, if we put it into March Mania's context, it does feel a bit like business as usual. Both for Fratello as well as for watch enthusiasts. Wear the Speedmaster Professional 3570.50, and people will nod in approval. However, wear an Antarctique Terre Adélie, and you will have people stop in admiration and ask about the incredible watch on your wrist. And that is the kind of star power we are after in this March Mania contest instead of business as usual. So convince me that your Speedmaster doesn't feel like business as usual, Gerard, I'm all ears!
Gerard: However much I love the Antarctique Terre Adélie and Czapek creations in general Jorg, it won't be on the admirability level of a Speedmaster Professional any time soon. First, I don't think the Terre Adélie version of the Antarctique is Czapek's strongest. At the risk of being too conservative, I prefer the Passage de Drake Deep Blue. And second, it's just not been around long enough. It needs to prove its capacities — star power as you named it — and therefore, I'm glad the Antarctique Terre Adélie made it to the March Mania Quarter Finals, getting a chance to do so.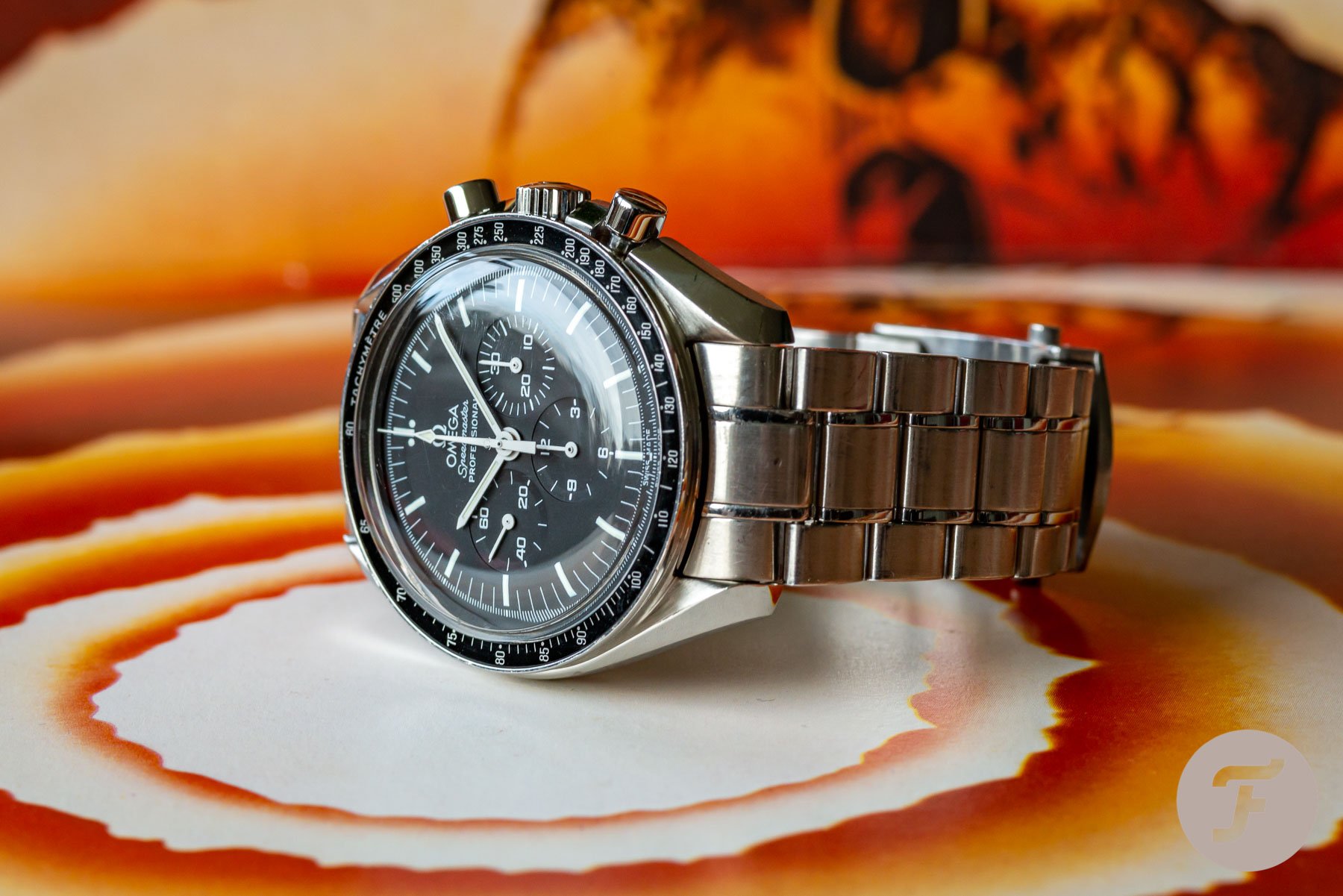 And I believe you that, when wearing the Antarctique Terre Adélie, people will stop in admiration asking about the incredible watch on your wrist. That's nice, of course, but it shows its weakness as well. While wearing a Speedmaster Pro, no one will have to ask which watch it is. That might be because it's business as usual, indeed. But isn't that exactly what makes the Speedmaster such an icon? Sixty years and counting, and it will not only cause approving nods, but it'll still provoke enthusiastic reactions as well whenever you wear it. The Speedmaster Pro doesn't have to prove anything anymore.
I can imagine that there will be a time that the Speedmaster Pro meets its Waterloo. And, to be honest, I'm looking forward to meeting a watch with that kind of power. But for now, I'm pretty sure that that won't be the Czapek Antarctique Terre Adélie.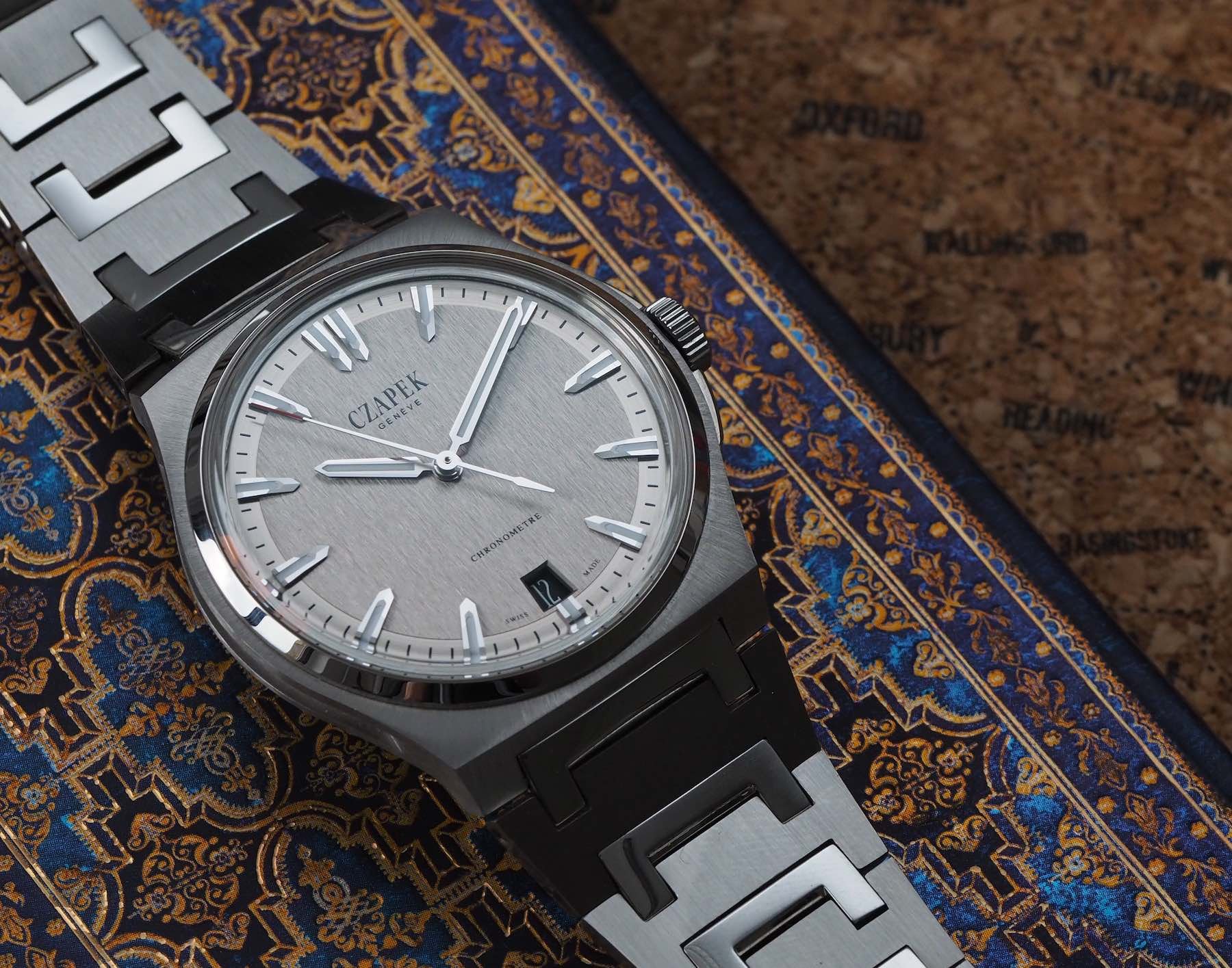 Jorg — Czapek Antarctique Terre Adélie
So let me remind you of what makes the Czapek Antarctique Terre Adélie such a brilliant timepiece. The design is a refined mixture of recognizable influences from the past and modern sophistication. What I adore about it above all else is that it doesn't take specific design cues from any of the heavy hitters that defined the category. Sure, it's absolutely in the same category of watches, but it has its own unique identity.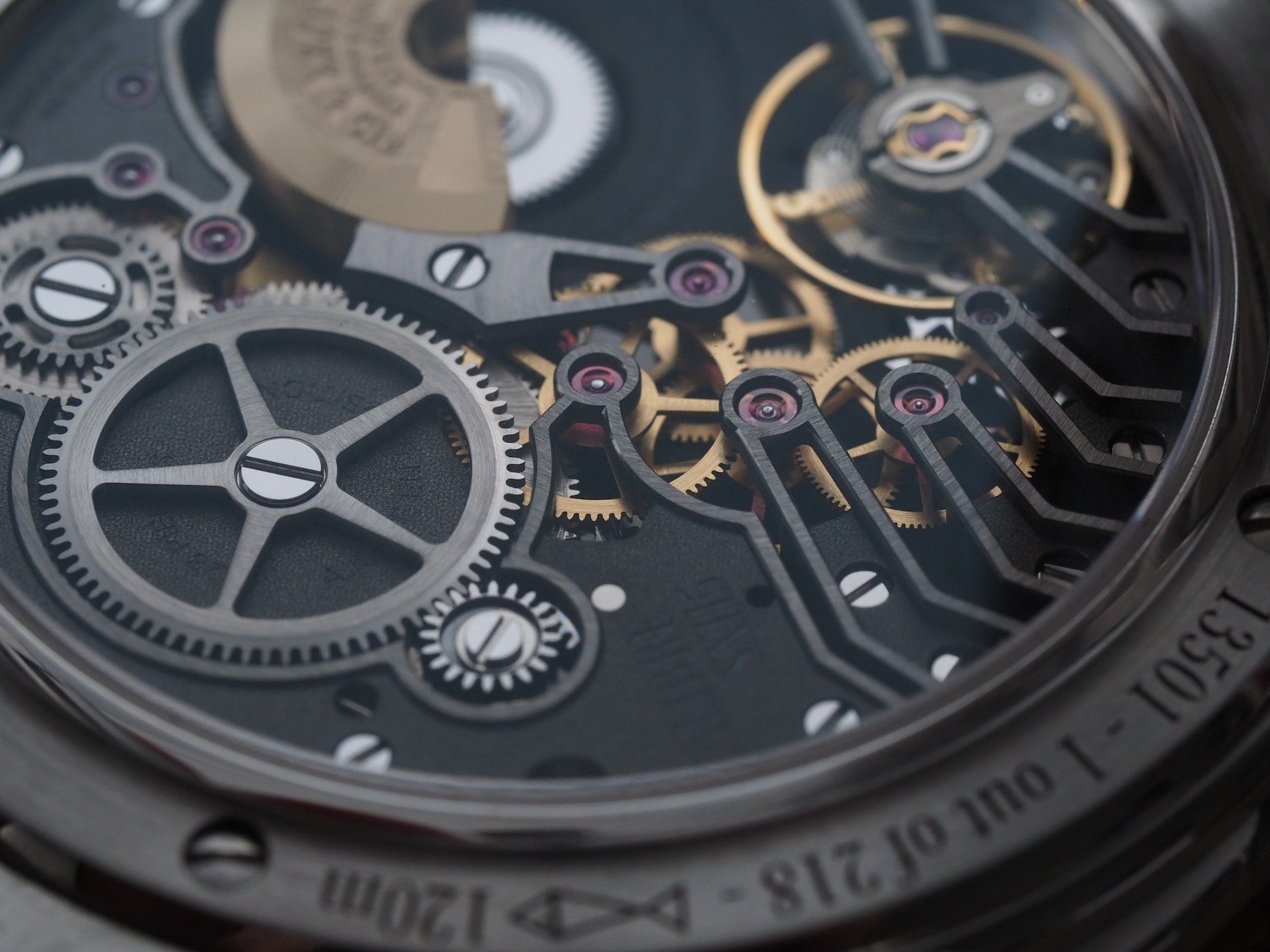 The case design is elegant and simple with a brilliant brushed finish, only interrupted by the polished bezel. The hand-finished dial has a great level of depth and is the perfect canvas for the exquisitely finished large applied hour markers and the beautifully shaped hands that hover above it. Add the spectacular in-house developed automatic SXH5.01 movement on top of that with its eye-catching gold micro-rotor and skeletonized bridges, and this Czapek Antarctique is a winner.
Our own Rob admitted in his review that he was ready to remortgage his house to come up with the necessary 19k Euros for the Antarctique Terre Adélie Secret Alloy. And I will join Rob in doing the same. The Czapek Antarctique Terre Adélie is that special. The evidence is that it has gotten this far in our March Mania contest. Rob and I are part of an ever-growing group of enthusiasts that recognize its brilliance. It's the kind of brilliance that has the power to make it all the way to the end in our March Mania!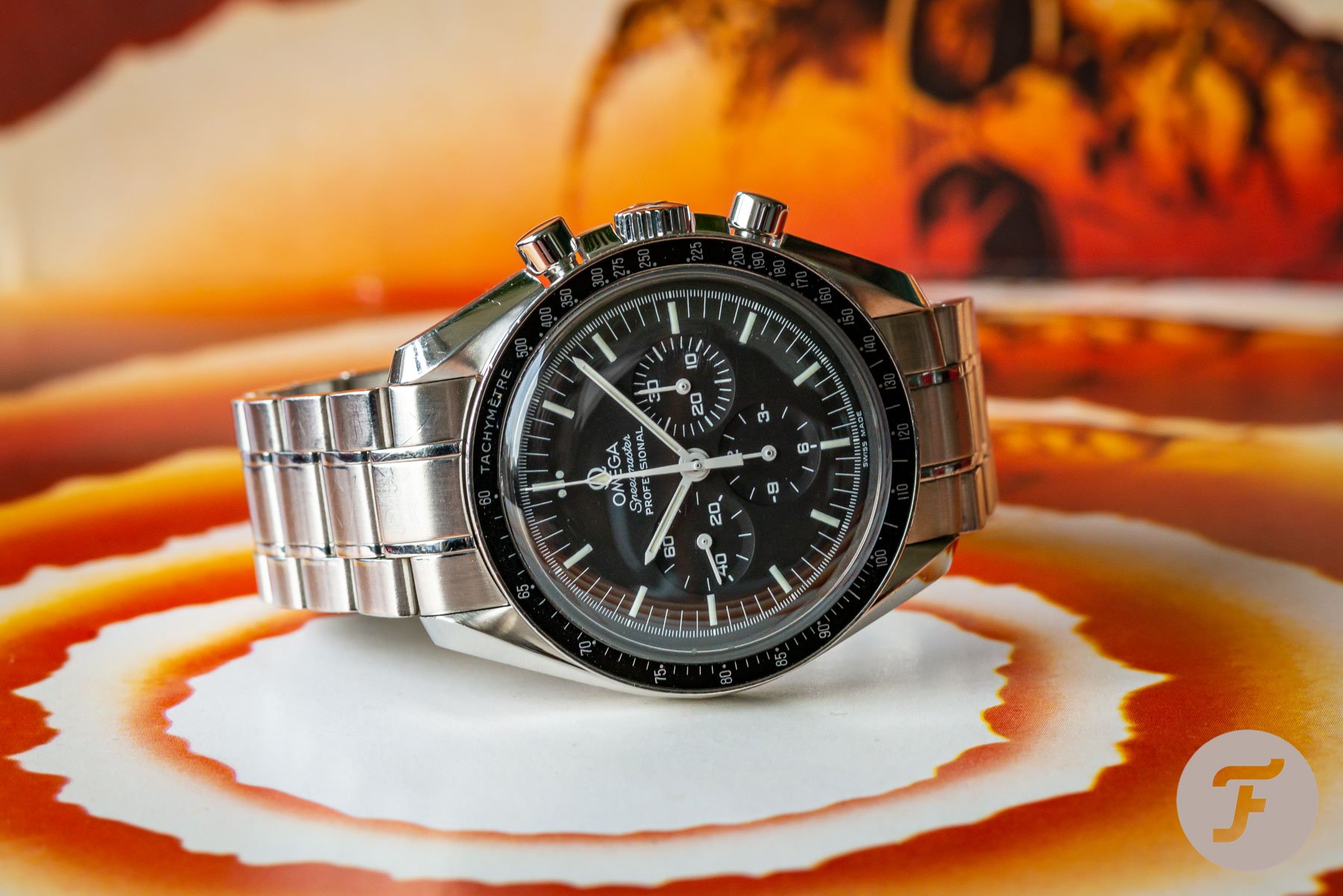 Gerard — Omega Speedmaster Professional 3570.50
The Speedmaster Professional 3570.50 is a true original. It is one of the cornerstones of the Omega Speedmaster Professional collection. The various special versions — like the Tintin, the Snoopys, even the Speedy Tuesdays — are interesting and beautiful. They wouldn't have existed without one of the original Speedmasters.
These core Speedmaster models have always been incredibly important to the model and the brand in general. They are and will always be available. And from a price point of view, they are normally the most accessible. I've said it before: every watch collector should at least own a Speedmaster Professional in his or her collection. I've never ever heard anyone regret having bought a Speedmaster. This is what determines a winner.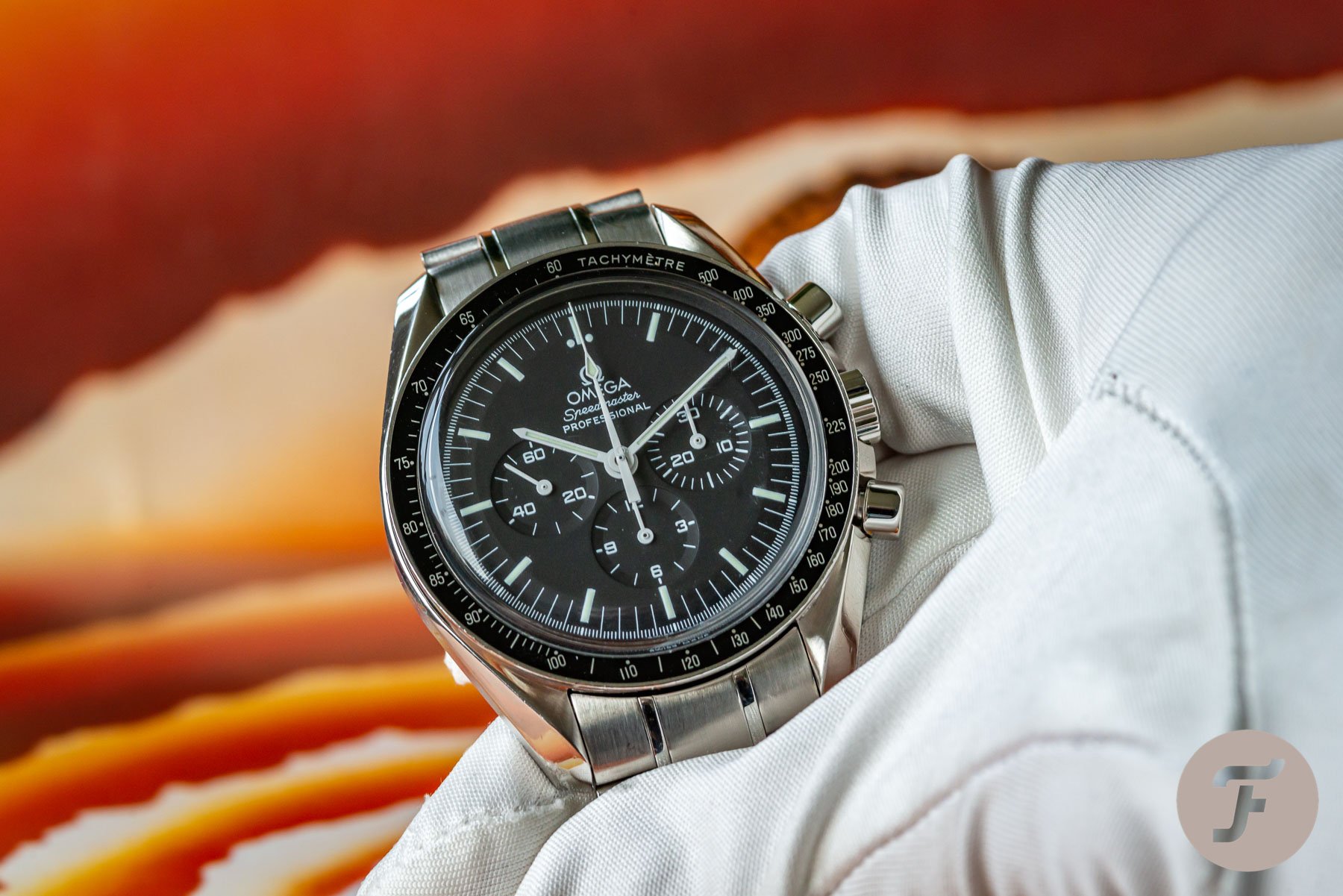 The newly introduced Speedmaster Professional with caliber 3861 technically would have probably been a better opponent. Although aesthetically, there's hardly any difference to the 3570.50 we have here. It's true that today's customer is not the same as the one half a century ago, but herein lies one of the very strong advantages of the Omega Speedmaster Professional.
While the customers have changed, they still value the Speedmaster in its original appearance. And the nice thing is, even a humble standard version of the former generation is strong enough to meet today's customers' strong expectations. The 3570.50 model we're talking about here was made in 2006, but — even 15 years old — I expect it strong enough to defeat the Czapek Antarctique Terre Adélie.

Win the Hamilton Intra-Matic Chrono by participating!
So now it's over to you! We want your votes, but we also want to hear your thoughts. Better still, by sharing them with us, you'll put yourself in the running to win either a LIC leather watch strap or (drum roll, please) the HAMILTON INTRA-MATIC AUTO CHRONO. Yes, that's right, as Karina detailed in her post, we will be giving away one of Hamilton's most popular models for one lucky commenter. How do you win? Comment on the March Mania tournament as often as you can, engaging with other readers, helping to create a happy community atmosphere. The best contribution will be handsomely rewarded, so what are you waiting for? Let your voice be heard!
You need to be logged in to vote and see the results. Click here to login with your profile, or to create one.