March Mania Sweet Sixteen — Tudor Vs. Czapek And H. Moser Vs. Omega — Vote Now!
Jorg And Balazs Down To Two Watches Each...
Wow, this is all happening so fast. When we started the competition, we had 96 watches. Now we're at the stage when the last 16 will be scythed in half to leave just eight remaining. At that point, the writers will have but one watch each remaining. So today, for the very last time, the watches that started out in the preliminaries together will go head-to-head for the division champion crown. Where will your votes fall?
We're at the sharp end now. Jorg has two left, as does Balazs. We need you to pick your favorite in this quick-fire round. Tomorrow we will have the last two standing from Gerard and RJ's groups before Mike and Tomas step into the fray, followed finally by Ben and Bert. The quarter-finals commence on Thursday so you've not got long to register your opinion. Go hard or go home. It's time to leave it all on the court…
Login to your Fratello account and drop us a comment. Who did you vote for and why? What's your prediction for the later rounds? Will the Omega Speedmaster 321 triumph once again… Who knows? You decide!
Jorg's last two standing:
(1) Tudor Black Bay Fifty-Eight Navy Blue vs. Czapek Antarctique Terre Adélie (2)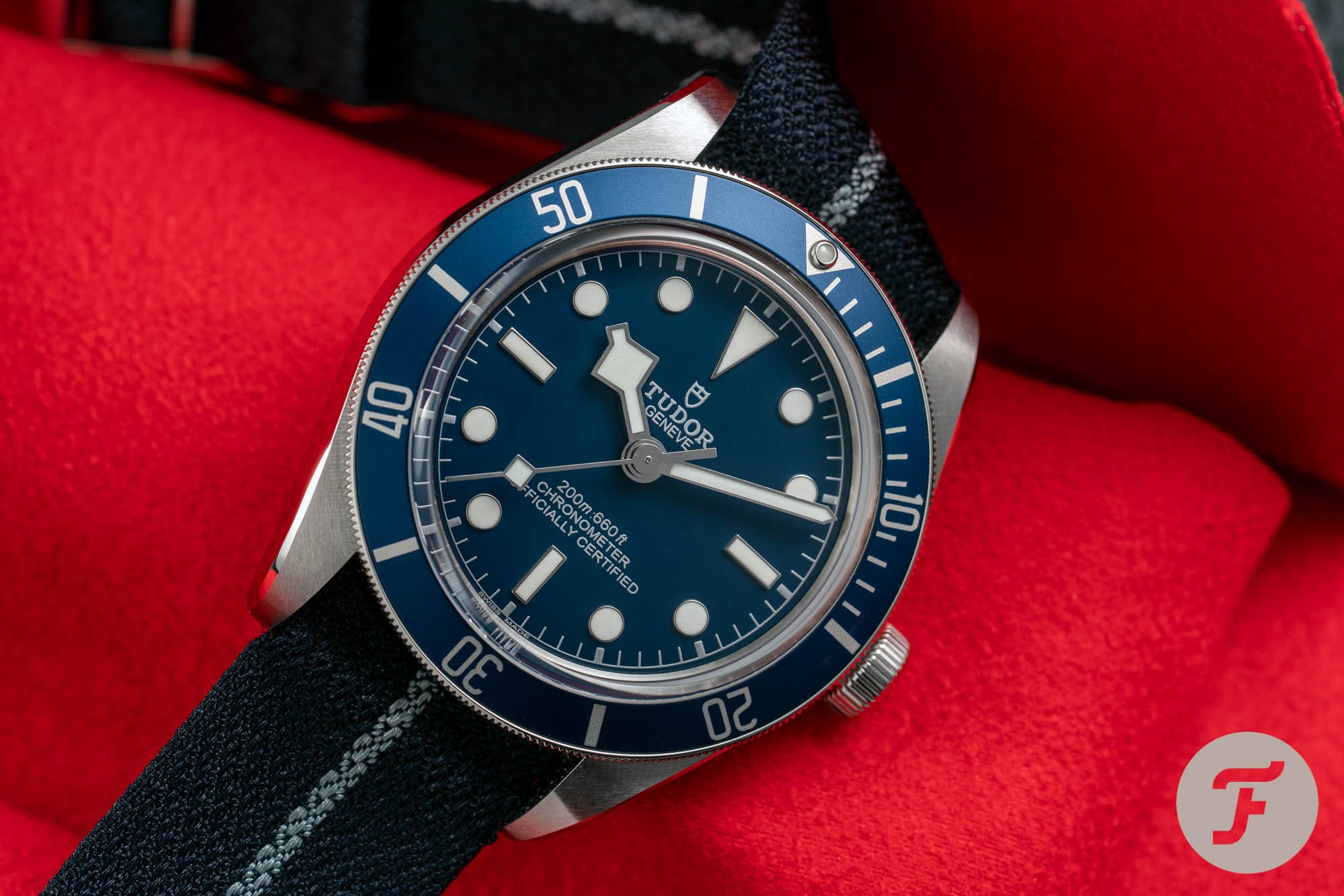 Tudor Black Bay Fifty-Eight Navy Blue
Predictable as it may have been, the Glashütte Original Sixties Chronograph ran the Tudor Black Bay Fifty-Eight Navy Blue closer than many might have thought. Edging it with 53% of the vote is enough to see the popular and versatile BB58 make it through to the next round, however. And while the Tudor BB58 remains the nominal favorite thanks to its seeding and exceptionally strong performance in the preliminary round, it has its work cut out here against one of the finest debutants 2020 had the pleasure of welcoming into the watch world. It's a real clash of high-end versus everyday luxury (weird thing to say, but there you have it). Will you propel the Tudor forward or will the Czapek score the upset?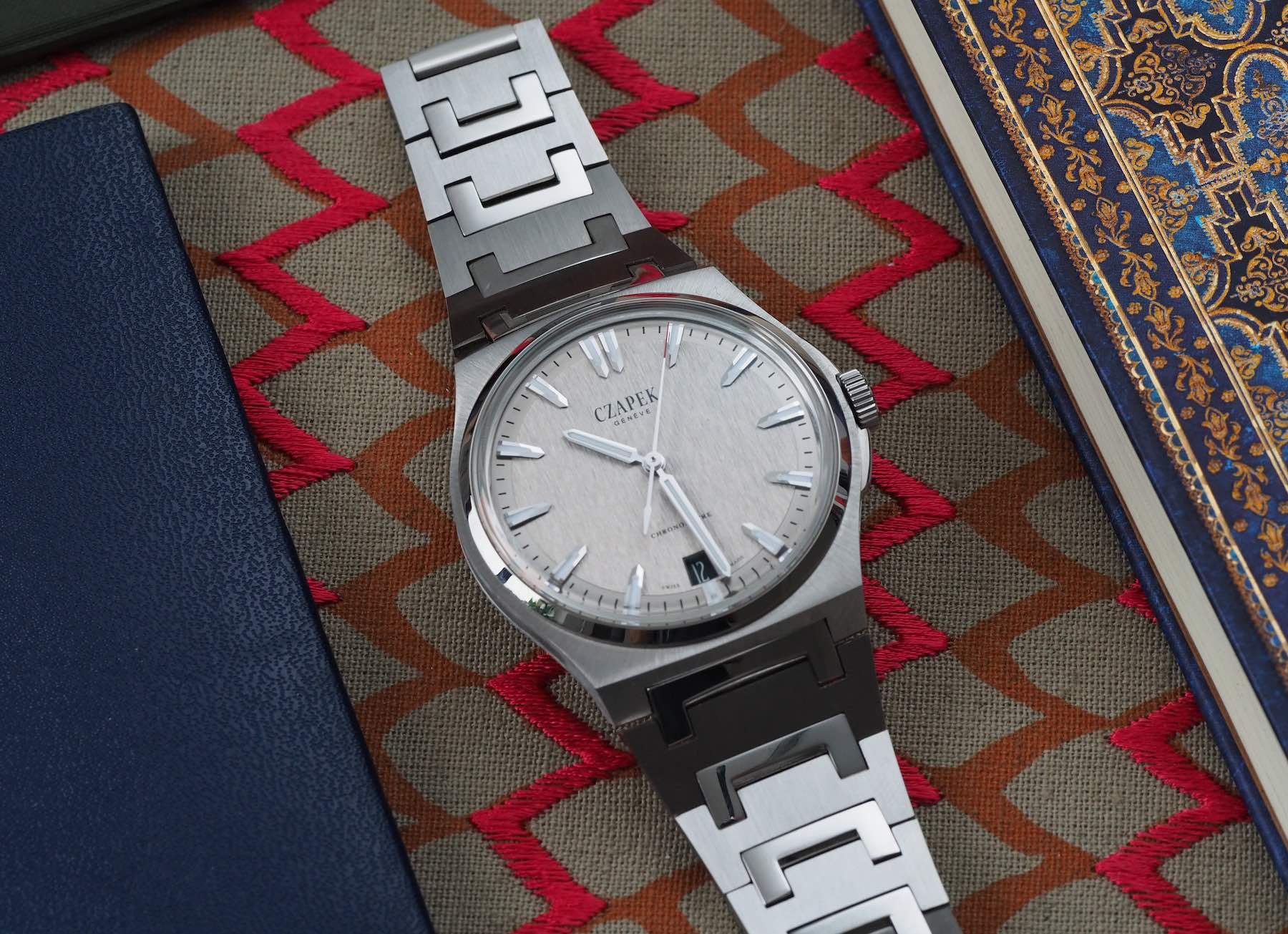 Czapek Antarctique Terre Adélie
In my opinion, the Czapek Antarctique Terre Adélie really does deserve to topple the Tudor. I actually like the BB58 as a watch and respect it as a value proposition, but as this competition has worn on, my bias toward the Czapek has only grown. I dearly believe it to be a modern classic and a genuine contender for the big prize. There are very few watches of the 96 that have a legitimate chance to stand up to the Omega Speedmaster 321 and walk away with the spoils. The Czapek Terre Adélie might be one of them. And, if it muscles (or more likely finesses) its way past the Tudor, it will be on course to meet the 321 in the semi-finals should it get past Balazs' champion in the quarters… Vote wise and vote well.
March Mania: Sweet Sixteen — Jorg — (1) V (2)
Balazs' final two:
(1) Moser & Cie. Streamliner Flyback  Vs. Omega Seamaster 300 M Chronograph (3)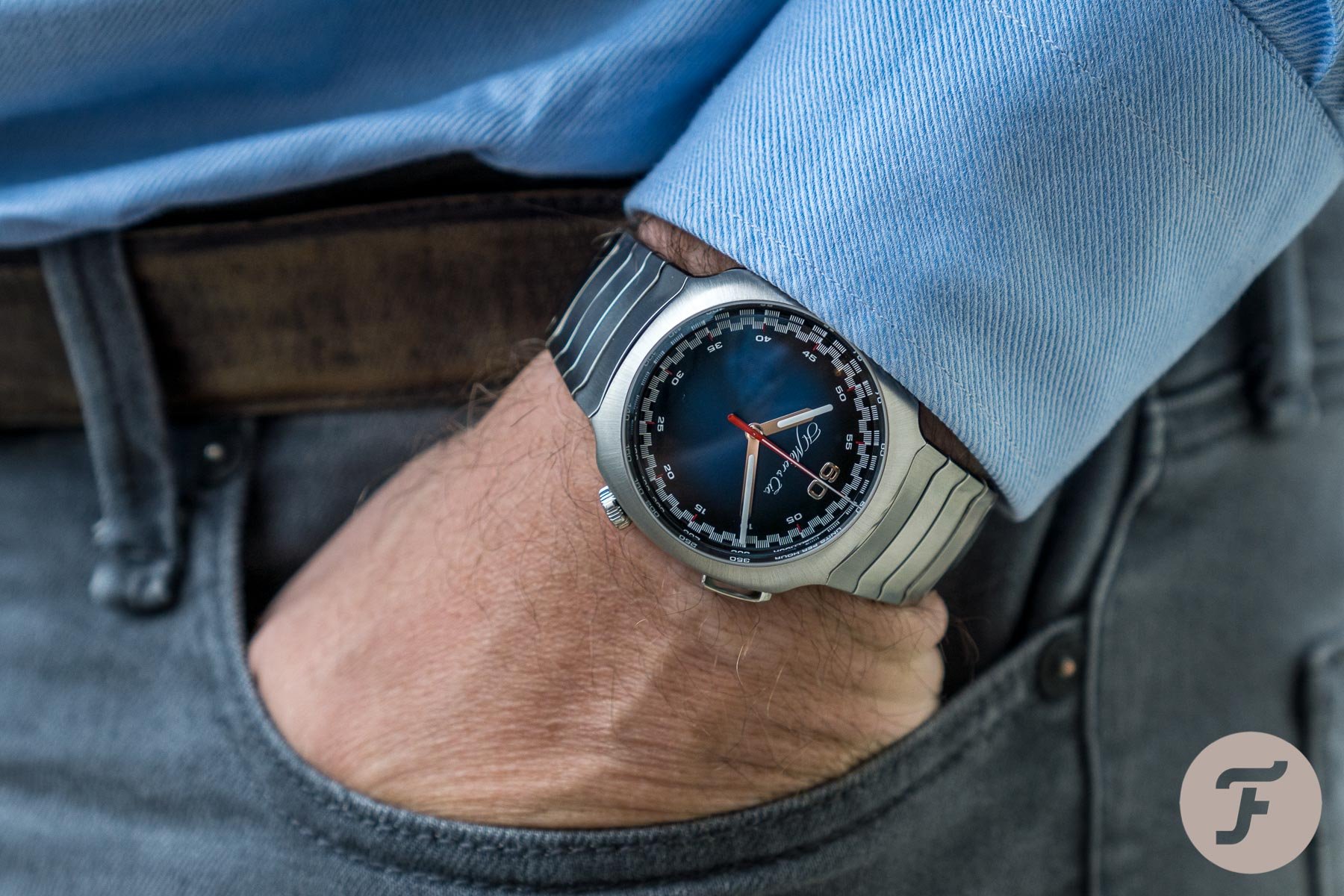 Moser & Cie. Streamliner Flyback
No surprises to see the streamliner steaming into the Sweet Sixteen. I think it would have been madness to send the H. Moser & Cie. Streamliner Flyback home in the last round even though I very openly lobbied for just that. What? You know I'm nuts. It's hardly a secret. But talking of secrets, how about the "best-kept one" the Moser has to knock off to set-up a likely dual with the Czapek? That's right, the plucky third seed from Omega outlasted the wasabi-dialed Oris to make it through to the third round. This is, much like the above battle, fisticuffs twixt a daily hero and an occasional superstar. Where does your vote go, I wonder?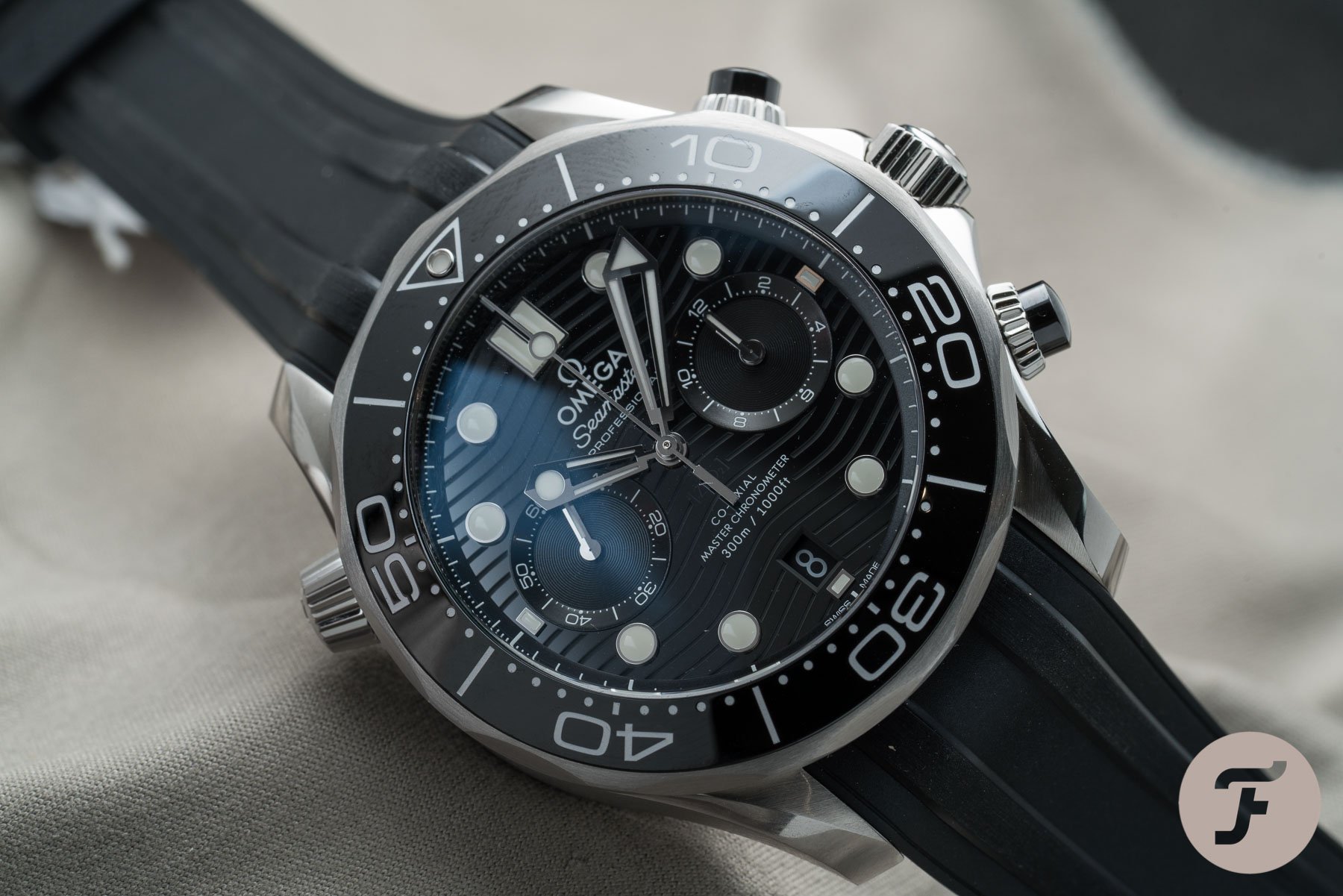 Omega Seamaster 300M
The Omega Seamaster 300M Chronograph did it. I knew it would. An impressive outing for a very humble watch. And while I'm not suggesting Omega is really a "best-kept secret brand" at all, I do believe this model qualifies for the moniker. In a catalog stacked from top to bottom, this little ticker is a hidden gem. Its monochromatic colorway doesn't scream out for attention, but it never lets you down. It can be casual and professional whenever you need it to be. And while you might shudder at the thought of scratching your Moser, your Omega Seamaster 300M will only look better the more battered it gets. Go on. Vote for it. Heck, buy it. You won't regret it.
March Mania: Sweet Sixteen — Balazs — (1) V (3)

Win the Hamilton Intra-Matic Chrono by participating!
So now it's over to you! We want your votes, but we also want to hear your thoughts. Better still, by sharing them with us, you'll put yourself in the running to win either a LIC leather watch strap or (drum roll, please) the HAMILTON INTRA-MATIC AUTO CHRONO. Yes, that's right, as Karina detailed in her post yesterday, we will be giving away one of Hamilton's most popular models for one lucky commenter. How do you win? Comment on the March Mania tournament as often as you can, engaging with other readers, helping to create a happy community atmosphere. The best contribution will be handsomely rewarded, so what are you waiting for? Let your voice be heard!